Cloud Analytics Market is slated to be worth USD 247.60 billion by 2033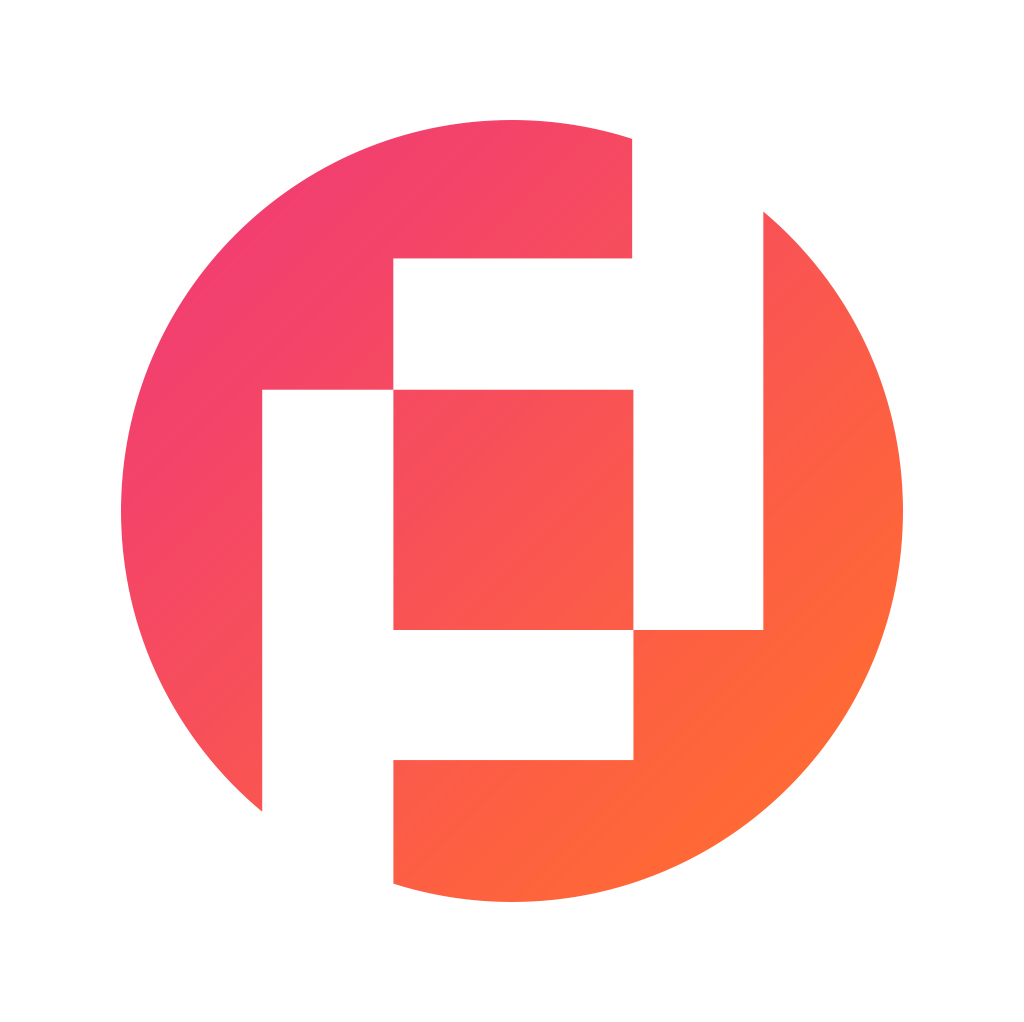 Prudour Private Limited
Updated · Feb 22, 2023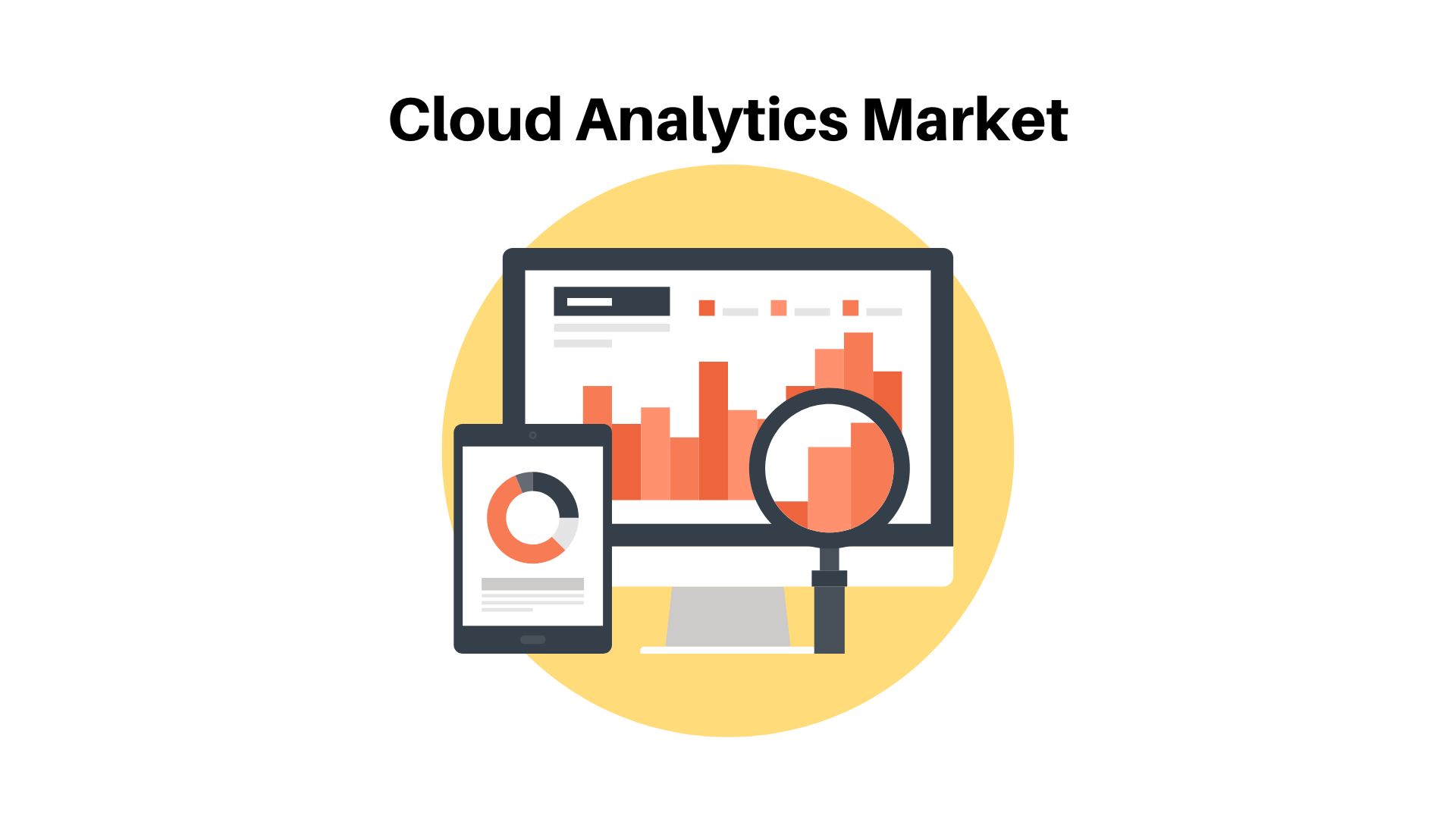 Cloud Analytics Definition
Published Via 11Press:  Cloud analytics is the process of analyzing data stored and managed in a cloud computing environment. It uses a variety of tools and services to examine large volumes of data, both structured and unstructured, to uncover trends, patterns, correlations, and anomalies. Cloud analytics can help businesses make better decisions by providing insights into customer behavior, product sales performance, and other business operations.
Cloud analytics platforms offer scalability that allows companies to store larger amounts of data in the cloud for analysis purposes. It helps them avoid the high cost associated with traditional on-premise hardware solutions for data storage and analysis. By leveraging the power of cloud-based tools such as Amazon Simple Storage Service (S3) or Google BigQuery, organizations can quickly analyze large datasets without having to deploy costly infrastructure resources.
Cloud Analytics Market Report Overview:
The global cloud analytics market size was valued at USD 33.02 billion in 2023 and is to exceed USD 247.60 billion by 2033, expanding at a compound annual growth rate (CAGR) of 22.32% from 2022 to 2033.
The cloud analytics market is poised to experience exponential growth in the coming years as businesses increasingly turn towards software-as-a-service (SaaS) for their data analysis needs. Cloud analytics refers to the use of software, applications and services that are hosted on remote servers and used for analyzing data. This market has been driven by a number of factors such as improved scalability, cost savings, reliability, flexibility, self-service capabilities and improved performance.
Cloud analytics can help organizations cut down on operational costs by eliminating the maintenance and storage cost of on-premises systems. This reduces IT staffing. It also allows for expansion and scaling without the need to manage or set up servers.
This would allow human resources to be freed up to focus on developing company strategies that maximize revenue. Cloud-based analytics solutions offer companies a way to connect to multiple sources of data and update automatically to give the most current results. It offers a variety of processing applications that allow you to uncover unexpected trends, insights and new applications.
It also allows users to store and exchange data easily to improve team efficiency and productivity. Cloud analytics services are expected to grow in the future because of the many benefits they offer businesses.
Request For Sample Report Before Purchasing Here: https://market.us/report/cloud-analytics-market/request-sample/
Key Takeaways
North America was 51% in revenue share for 2022.
Asia Pacific is on track to achieve a CAGR in excess of 13% between 2023-2032.
Component-based, the Solutions segment held a 72% revenue share in 2022.
The private segment had a revenue share of 30% by deployment in 2022.
In 2022, the SME market accounted for over 45% of revenue, based on the organization size.
BFSI accounted for 35% of the revenue share by industry vertical in 2022.
According to the industry vertical, healthcare and the life sciences have accounted for 10% of the total revenue share for 2022.
In 2022, sales and marketing accounted for 38% of the total revenue.
Applicable, the customer services segment has accounted for a 13% of revenue share in 2022.
Market Growth
The growth of the cloud analytics market is being driven by several factors, including:
Increasing demand for real-time data analysis: The need for real-time data analysis is growing rapidly in various industries such as finance, healthcare, retail, and manufacturing. Cloud analytics solutions provide businesses with the ability to analyze vast amounts of data in real time, enabling them to make better decisions and respond more quickly to changing market conditions.
Increasing adoption of cloud technology: Cloud technology is becoming increasingly popular among businesses of all sizes. Cloud analytics solutions offer several advantages over traditional on-premise solutions, including lower upfront costs, greater scalability, and increased flexibility.
The rising popularity of mobile analytics: With the growing use of mobile devices, businesses are looking for ways to analyze data on the go. Cloud analytics solutions provide businesses with the ability to access data from anywhere, at any time, using any device.
Increasing demand for predictive analytics and big data analytics: With the increasing availability of data, businesses are looking for ways to gain insights from their data. Predictive analytics and big data analytics are becoming increasingly popular, as businesses seek to uncover hidden patterns and trends in their data.
Regional Snapshot
In 2022, North America will be the most important market for cloud analytics globally. Cloud analytics market growth is being driven by the widespread use of social networking, the high adoption of cloud computing technology by organizations of all industries, and the present industry leaders who offer a range of solutions related to cloud analytics technology at affordable prices.
For the forecast period, the Asia-Pacific region will see the highest CAGR growth.The rising demand for cloud analytics solutions for the Asia-Pacific region will drive up the demand. This is due to the increasing number of start-ups that require and seek cloud computing services to manage businesses effectively and the increased use of social media.
Grow your profit margin with Market.us – Acquire this report at secure link @ https://market.us/purchase-report/?report_id=54280
Drivers
Growing demand for real-time data analysis
Increasing adoption of cloud technology
Rising popularity of mobile analytics
Increasing demand for predictive analytics and big data analytics
Increasing data connectivity through hybrid and multi-cloud environments
Cloud computing environments allow for rapid scaling up or down of the IT infrastructure. These environments also allow for pay-as you-go models. Organizations that need large amounts of data and large processing and storage requirements do not have to set up large IT infrastructures. Instead, they can license the storage and processing capacities they require and only pay what they use. Cloud computing is a great way for large companies to provide their services to enterprise customers.
The process of migrating an enterprise's data to the cloud from an on-premises system is complicated and takes time. Data migration can take several weeks or months for enterprises to sync data from their various platforms and sources before the transition is complete. These factors aren't limiting cloud-based solutions adoption, but they are driving the rise of hybrid and multicloud deployments.
Cloud storage is being used by early adopters to power dynamic workloads. On-premises platforms are still highly effective for maintaining stable workloads. Multi-cloud strategies are being adopted by enterprises to make the most of all available tools and solutions in various deployment modes. This allows them to maximize their potential benefits.
Restraints
Concerns about data security and privacy
Lack of skilled professionals
High implementation costs
High Dependability on Traditional Data Warehouses
Privacy and security concerns regarding confidential data
Cloud technology is increasingly being adopted by businesses across many industry sectors, creating security concerns. The multi-tenancy infrastructure of cloud providers can be accessed remotely, which can cause data theft and loss.
Cyberattacks can be a problem for cloud-based systems.
According to Rivest-Shamir-Adelman (RSA) Data Privacy and Security Survey 2019, numerous high-profile data breaches that exposed billions of accounts were observed in 2018.
These incidents caused significant damage to customer trust and breach-related fines as well as financial losses. Customers realized the greatest undiscovered risk associated with mobile apps or websites: losing customer loyalty.
Opportunities
Growing adoption of artificial intelligence and machine learning in cloud analytics
Increasing demand for cloud-based analytics solutions in small and medium-sized enterprises
Growing adoption of analytics in healthcare and life sciences industries
Insufficient IT equipment and expertise in-house
Recent studies show that most business organizations, which work in other industries than IT and telecom, lack the IT staff required to handle the complex cloud technology environment. They also don't want to invest in expensive hardware and other hardware-related equipment due to the high capital cost.
These enterprises can manage large amounts of data in the cloud without the need for IT expertise, hardware tools or other techniques. This has led to a rapid increase in demand for cloud-based analytics solutions. With their cloud-based business analytics solutions, big players like IBM, Oracle, Microsoft and HP are trying to penetrate this market.
Challenges
Intense competition among cloud analytics providers
Rapidly evolving technology and changing customer preferences
Integration issues with existing legacy systems
Traditional data warehouses
Many traditional and on-premise data warehouses are built on either a relational or columnar database and use SQL to access the data. The main problem with cloud-based analytics for business is that data warehouses were not intended to be run on the cloud. Additionally, optimizations performed on data warehouses, such sharing, indices and compression, do not translate well to the cloud because the cloud platform is horizontally elastic and scales out and is not a fully integrated system. This has made it a challenge for vendors to find solutions to the problem of large companies as well as SMBs refusing to replace their existing data warehouses with cloud-based ones.
Recent Developments
In February 2021, Microsoft announced the acquisition of The Marsden Group, a provider of big data and analytics services.
In March 2021, SAP announced the acquisition of Signavio, a provider of cloud-based business process management software.
In May 2021, Oracle announced the launch of a new cloud analytics platform, Oracle Analytics Cloud.
Market Segmentation
Type
Public cloud
Private cloud
Hybrid cloud
Community cloud
Application
BFSI
Retail and consumer goods
Telecommunication
Healthcare and life sciences
Media and entertainment
Government
Business and consulting services
Research and education
Energy
Manufacturing
Key Market Players
SAP SE
Oracle Corporation
Microsoft Corporation
IBM Corporation
Teradata Corporation
Google Incorporation
Hewlett-Packard
SAS Institute
Tableau Software
Microstrategy
Report Scope
| | |
| --- | --- |
| Report Attribute | Details |
| The market size value in 2023 | USD 33.02 billion |
| Revenue forecast by 2033 | USD 247.60 billion |
| Growth Rate | CAGR Of 22.32% |
| Regions Covered | North America, Europe, Asia Pacific, Latin America, and Middle East & Africa, and Rest of the World |
| Historical Years | 2017-2022 |
| Base Year | 2022 |
| Estimated Year | 2023 |
| Short-Term Projection Year | 2028 |
| Long-Term Projected Year | 2032 |
Contact us
Contact Person: Mr. Lawrence John
Market.us (Powered By Prudour Pvt. Ltd.)
Tel: +1 718 618 4351
Send Email: [email protected]
Cloud analytics is the process of analyzing data using cloud-based tools and technologies. It involves storing data in the cloud, and then using cloud-based software to analyze and visualize the data.
What are the benefits of cloud analytics?
Cloud analytics offers several benefits over traditional on-premise analytics solutions, including lower upfront costs, greater scalability, increased flexibility, and the ability to access data from anywhere, at any time, using any device.
What industries are using cloud analytics?
Cloud analytics is being used in a wide range of industries, including finance, healthcare, retail, manufacturing, and more. Any business that needs to analyze data can benefit from cloud analytics.
What types of analytics are available with cloud analytics?
Cloud analytics solutions offer a wide range of analytics capabilities, including descriptive analytics, predictive analytics, prescriptive analytics, and big data analytics.
How can businesses ensure the security of their data with cloud analytics?
Businesses can ensure the security of their data with cloud analytics by working with a reputable cloud analytics provider that has strong security protocols in place. They can also implement additional security measures such as encryption and multi-factor authentication. It's important to thoroughly vet any cloud analytics provider before signing on to ensure that they have adequate security measures in place.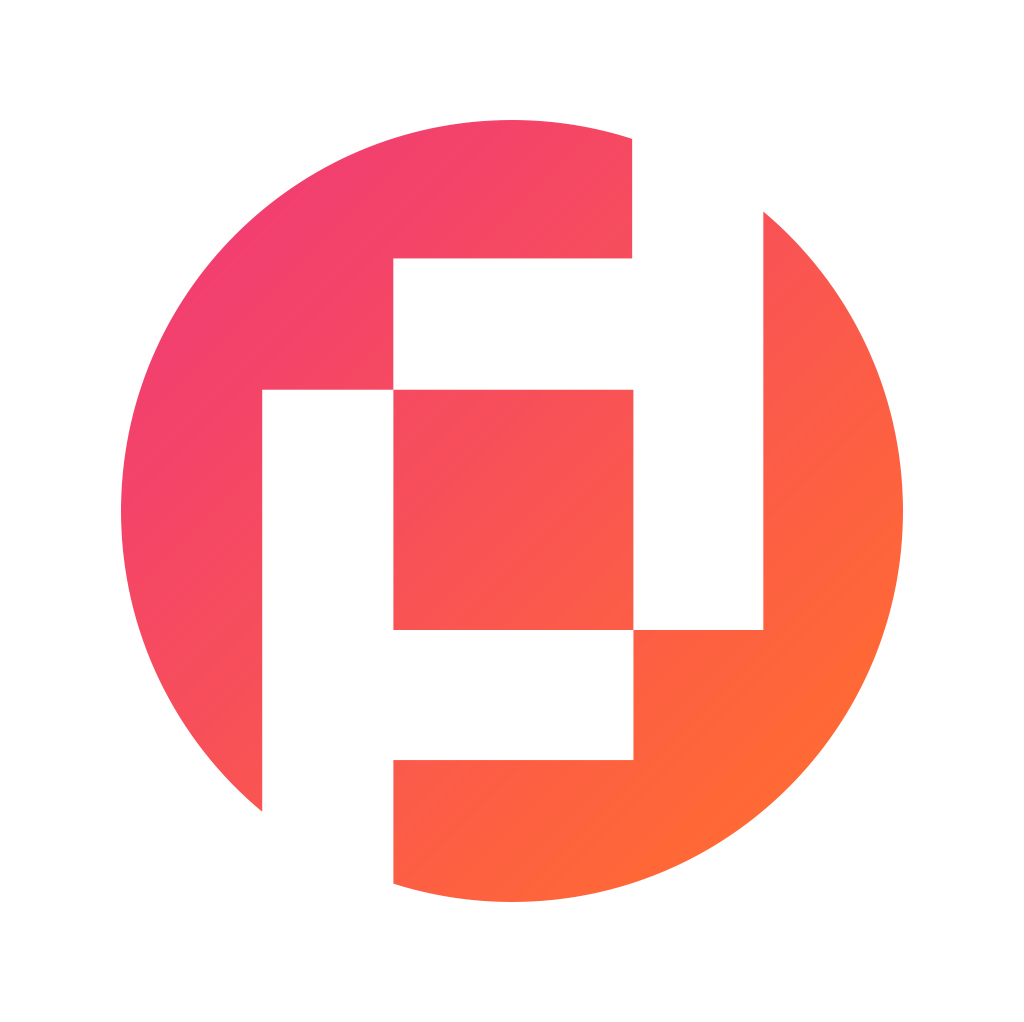 Prudour Private Limited
The team behind market.us, marketresearch.biz, market.biz and more. Our purpose is to keep our customers ahead of the game with regard to the markets. They may fluctuate up or down, but we will help you to stay ahead of the curve in these market fluctuations. Our consistent growth and ability to deliver in-depth analyses and market insight has engaged genuine market players. They have faith in us to offer the data and information they require to make balanced and decisive marketing decisions.
More Posts By Prudour Private Limited