Custom Shoes Market Size Worth USD 1,213 Million by 2032, at a CAGR of 5.8% | Market.us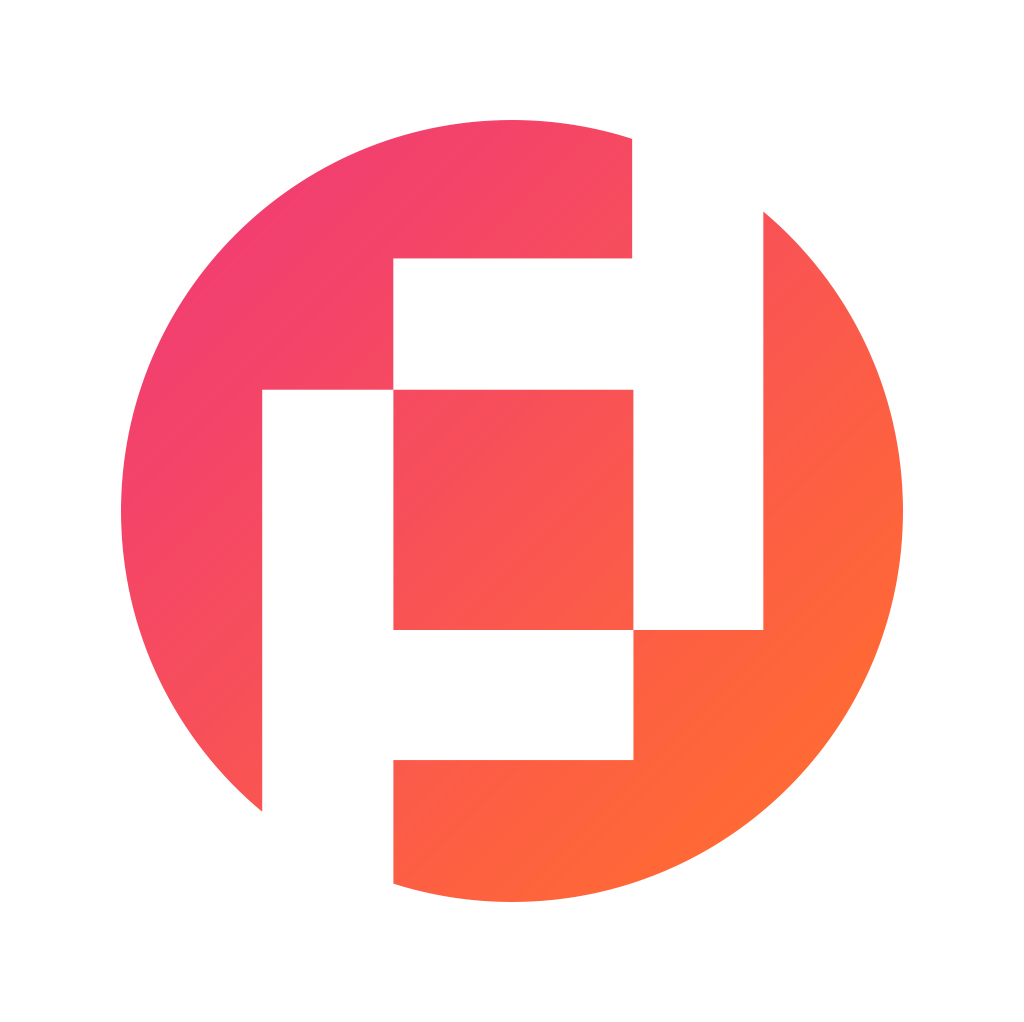 Prudour Private Limited
Updated · Jul 20, 2023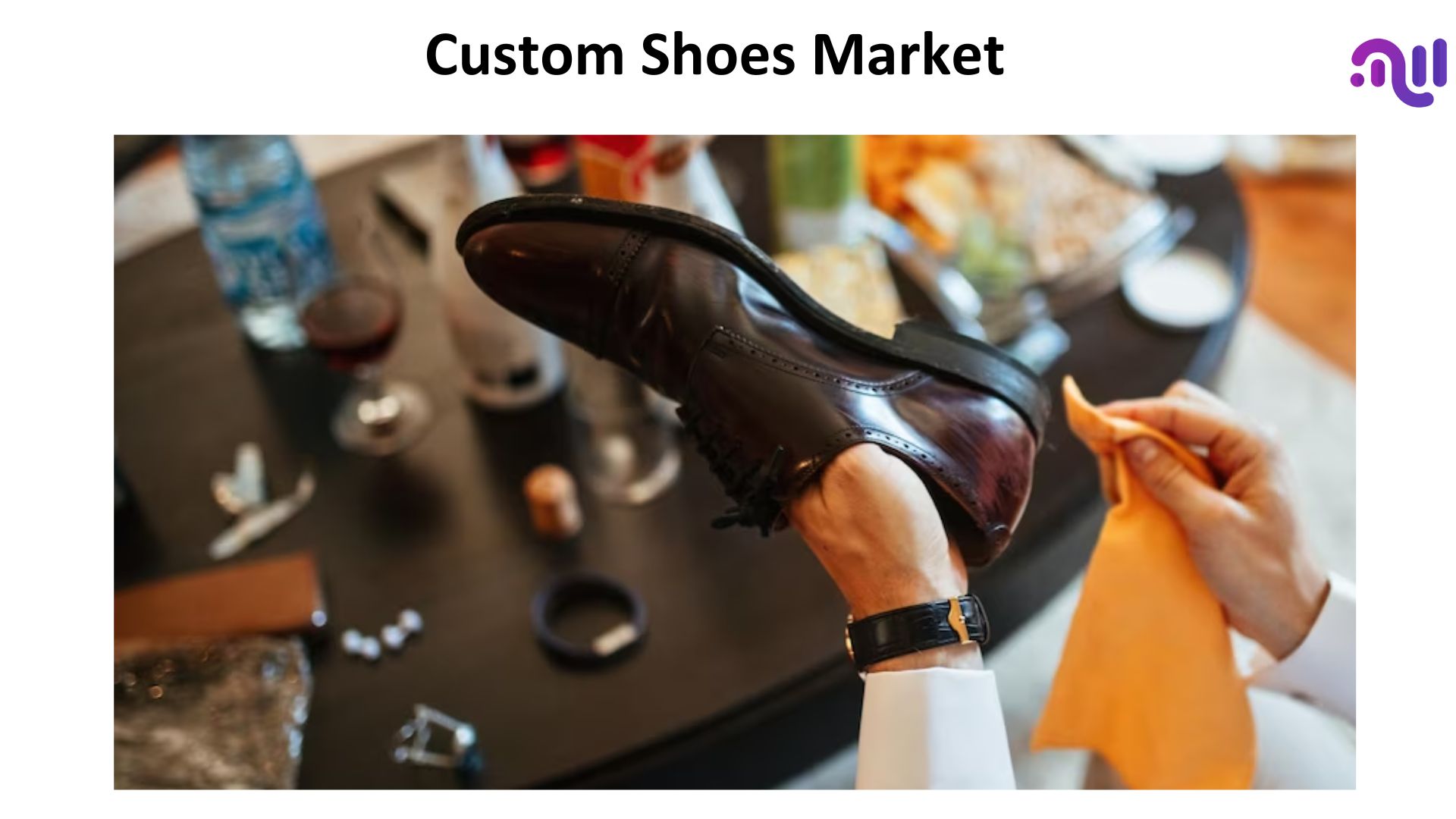 Published Via 11Press : The custom shoes market has experienced significant growth in recent years, driven by consumers' desire for unique and personalized footwear. Customization allows individuals to express their individuality and personal style through their shoes, creating a one-of-a-kind product that cannot be found in traditional retail stores. The rise of social media and online platforms has also played a crucial role in the popularity of custom shoes, as it has made it easier for consumers to connect with designers and showcase their customized creations.
The Custom Shoes Market size was valued at USD 703 million in 2022 and is predicted to be valued at USD 1,213 million and is expected to grow at a CAGR of 5.8% during the forecast period of 2023-2032.
One of the key factors driving the growth of the custom shoes market is the increasing demand for sustainability and ethical fashion. With concerns about fast fashion's environmental impact on the rise, many consumers are turning to customization as a way to reduce waste and extend the lifespan of their footwear. By allowing customers to design their own shoes or choose from a range of sustainable materials, custom shoe brands are meeting this demand for more eco-friendly options.
In addition to sustainability, technology is also playing a significant role in shaping the custom shoe market. Advancements such as 3D printing have revolutionized how shoes are designed and manufactured, making customization more accessible than ever before. This technology allows designers to create intricate designs with precision while reducing production time and costs. As 3D printing continues to evolve, it is expected that more brands will incorporate this innovative technique into their customization processes, further fueling the growth of the custom shoes market.
For additional information on the vendors covered – Grab an Exclusive Sample Report https://market.us/report/custom-shoes-market/request-sample/
Key Takeaway
Running shoes were by far the most popular product with over 33.1 percent market share in 2022.
After research, it was concluded that in 2022 the men's segment was most profitable as measured by revenue: this number stood at around 56%.
With respect to distribution channels, online is projected to dominate in terms of market share during this forecast period.
North America held an estimated revenue share estimated to be 31% in 2022.
Asia Pacific was projected as being the dominant market during this timeframe.
Regional Snapshot
North America: Custom-made shoe sales in North America hold an important market share due to factors like its large population, rising disposable income levels, and a longstanding tradition of self-expression and customization.
Europe: European nations such as Italy, Spain, and the UK have long been recognized for producing custom footwear.
Asia Pacific: The Asia Pacific region is witnessing the explosive growth of custom-made shoe markets due to factors like rising populations, disposable incomes and increasing fashion consciousness.
Latin America: The market for custom-made shoes in Latin America has experienced steady expansion over time, particularly within Brazil and Mexico where consumers show increased enthusiasm toward buying custom-made products.
Middle East and Africa: The Middle East and Africa regions possess an emerging yet under-developed custom-made footwear market, particularly within Nigeria, United Arab Emirates, South Africa as well as Nigeria itself where specialty shoemakers as well as customization platforms continue to proliferate rapidly.
Drivers
Increasing Consumer Demand for Personalization: Consumers are seeking unique and personalized products that reflect their individual style and preferences. Custom shoes allow consumers to express their creativity and stand out with one-of-a-kind footwear.
Growing Influence of Social Media and Influencers: Social media platforms and influencers have played a significant role in driving the popularity of custom shoes. Influencers and celebrities showcasing personalized footwear on social media platforms have increased consumer awareness and desire for customized options.
Advancements in Technology: Technological advancements, such as 3D printing, computer-aided design (CAD), and virtual reality (VR), have made custom shoe manufacturing more accessible and efficient. These technologies enable precise customization and enhance the overall customer experience.
E-commerce and Online Customization Platforms: The rise of e-commerce and online customization platforms has made it easier for consumers to design and order custom shoes. These platforms provide user-friendly interfaces, virtual design tools, and simplified ordering processes, increasing accessibility and reach.
Restraints
Higher Price Points: Custom shoes are often priced at a premium compared to mass-produced footwear due to their personalized nature and smaller-scale production. The higher price point may limit the market to consumers willing to pay for the customization experience.
Longer Production Time: Custom shoe manufacturing typically requires more time compared to mass production. The process of customization, including design approval, production, and delivery, can result in longer lead times, which may not suit consumers seeking immediate gratification.
Limited Scalability: Custom shoe manufacturing is often more labor-intensive and requires specialized skills and craftsmanship. Scaling up production while maintaining quality and customization can be a challenge for shoemakers and brands.
Opportunities
Technological Innovations: Continued advancements in technologies like 3D printing, machine learning, and virtual reality can enhance the customization experience, streamline production processes, and reduce costs.
Collaborations and Partnerships: Collaborations between custom shoe brands, designers, and retailers can expand the market reach and introduce customized options to a broader consumer base.
Sustainability and Ethical Considerations: The focus on sustainable and ethical practices presents an opportunity for custom shoe manufacturers to highlight their use of eco-friendly materials, ethical sourcing, and responsible manufacturing processes.
Make an inquiry before picking up this report @ https://market.us/report/custom-shoes-market/#inquiry
Challenges
Quality Assurance: Maintaining consistent quality and craftsmanship across customized footwear can be challenging, especially as production scales up or when collaborating with multiple designers or customization platforms.
Intellectual Property and Design Protection: Protecting unique designs and intellectual property can be a challenge in the custom shoe market. Design infringement and copycats can impact the exclusivity and profitability of custom shoe brands.
Customer Satisfaction and Returns: Meeting customer expectations in terms of design, fit, and comfort is crucial for customer satisfaction. Addressing returns and exchanges for custom shoes can be logistically and financially challenging for manufacturers.
Market Players
Nike Inc.
AliveShoes Inc.
Edward Green & Co. Ltd.
Undandy S.A.
John Lobb
Crockett & Jones Ltd.
M. WESTON, S.A.S.
Toesmith Shoes, Inc.
Italian Shoe Factory
Carmina Shoemaker
Other Key Players
Market Segmentation
Based on Type
Running Shoes
Sports Shoes
Aerobic Shoes
Trekking Shoes
Other Shoes
Based on Application
Based on Distribution Channel
Online Stores
Offline Stores
Top Impacting Factors
Consumer Preferences for Personalization: The desire for unique and personalized products is a significant driver of the custom shoes market. Consumers seek footwear that reflects their individual style, allowing them to express their creativity and stand out from the crowd.
E-commerce and Online Platforms: The growth of e-commerce and online customization platforms has expanded the reach of custom shoes. Online platforms provide consumers with user-friendly interfaces, virtual design tools, and simplified ordering processes, making it easier for them to design and order personalized footwear.
Influencer and Celebrity Endorsements: Influencers and celebrities have a significant impact on consumer purchasing decisions. When influencers or celebrities showcase custom shoes on social media platforms, it generates awareness and desire among their followers, driving demand for personalized footwear.
Growing Awareness of Sustainability: Increasing consumer awareness of environmental sustainability and ethical practices has influenced the custom shoes market. Consumers are seeking sustainable alternatives to mass-produced footwear, and custom shoes offer the opportunity to choose eco-friendly materials, ethical sourcing, and responsible manufacturing practices.
Rising Disposable Income and Lifestyle Changes: Growing disposable incomes, coupled with changing consumer lifestyles, have contributed to the demand for personalized products. Consumers are willing to invest in unique and high-quality custom shoes as a form of self-expression and as a reflection of their personal brand.
Collaboration and Co-Creation Opportunities: Collaborations between custom shoe brands, designers, and artists provide opportunities for unique and limited-edition collections. Partnering with influencers, designers, or renowned artists can create buzz, attract new customers, and expand market reach.
Recent Developments
March 2023- Ambrogio shoes launch Make your own "one of a kind" shoe – purchase as seen or custom design your own shoes using our 3D design tool.
March 2023- Nike shoes launch Nike Air Max 90 Unlocked By You Can Custom Shoes.
Report Scope
| | |
| --- | --- |
| Report Attribute | Details |
| The market size value in 2022 | USD 703 Mn  |
| Revenue Forecast by 2032 | USD 1,213 Mn |
| Growth Rate | CAGR Of 5.8% |
| Regions Covered | North America, Europe, Asia Pacific, Latin America, and Middle East & Africa, and Rest of the World |
| Historical Years | 2017-2022 |
| Base Year | 2022 |
| Estimated Year | 2023 |
| Short-Term Projection Year | 2028 |
| Long-Term Projected Year | 2032 |
Frequently Asked Questions 
Q: What are the custom shoes market?
A: Custom shoes, also known as personalized or made-to-order shoes, are footwear products that are designed and manufactured according to the specific preferences and requirements of individual customers. Customers have the opportunity to select various elements of the shoe, such as design, color, materials, and sizing, resulting in a unique and personalized product.
Q: What is the current size of the Custom Shoes Market?
A: The Global Custom Shoes Market size is USD 703 Mn in 2022.
Q: What is the projected growth rate for Custom Shoes Market?
A: The Custom Shoes Market is expected to grow at a CAGR of 5.8% from 2023 to 2032.
Contact:
Global Business Development Team – Market.us
Market.us (Powered by Prudour Pvt. Ltd.)
Send Email: [email protected]
Address: 420 Lexington Avenue, Suite 300 New York City, NY 10170, United States
Tel: +1 718 618 4351
Website: https://market.us/
Content has been published via 11press. for more details please contact at [email protected]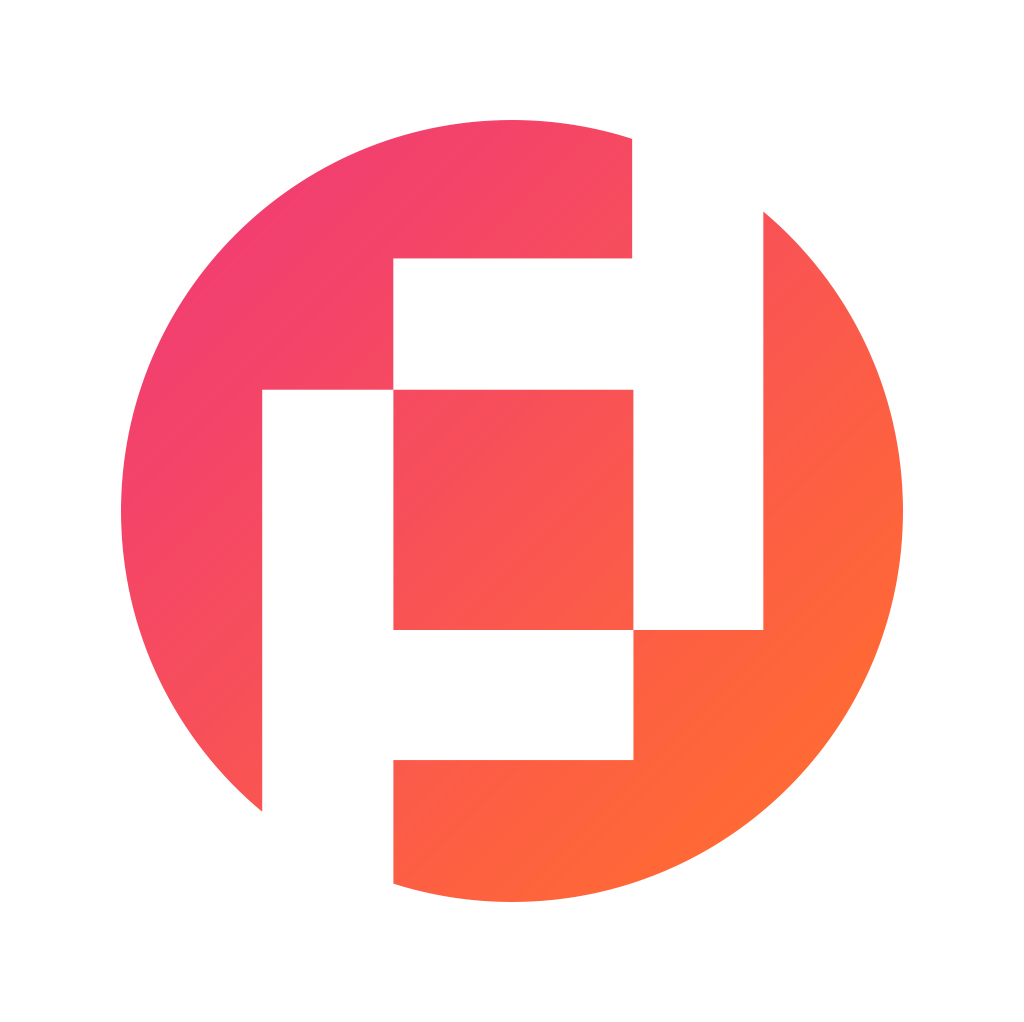 Prudour Private Limited
The team behind market.us, marketresearch.biz, market.biz and more. Our purpose is to keep our customers ahead of the game with regard to the markets. They may fluctuate up or down, but we will help you to stay ahead of the curve in these market fluctuations. Our consistent growth and ability to deliver in-depth analyses and market insight has engaged genuine market players. They have faith in us to offer the data and information they require to make balanced and decisive marketing decisions.
More Posts By Prudour Private Limited