DevOps Market To Reflect Tremendous Growth Potential With A CAGR Of 20.5% BY 2032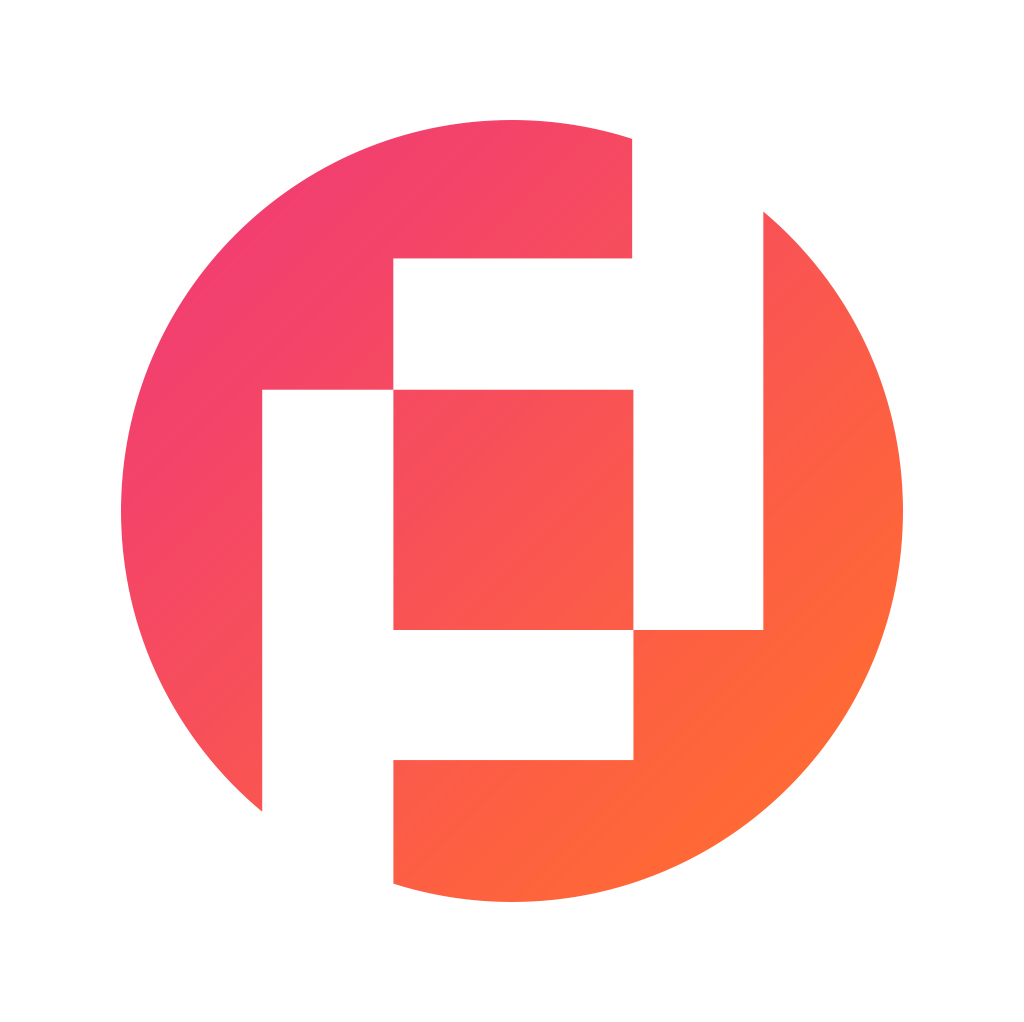 Prudour Private Limited
Updated · Jul 12, 2023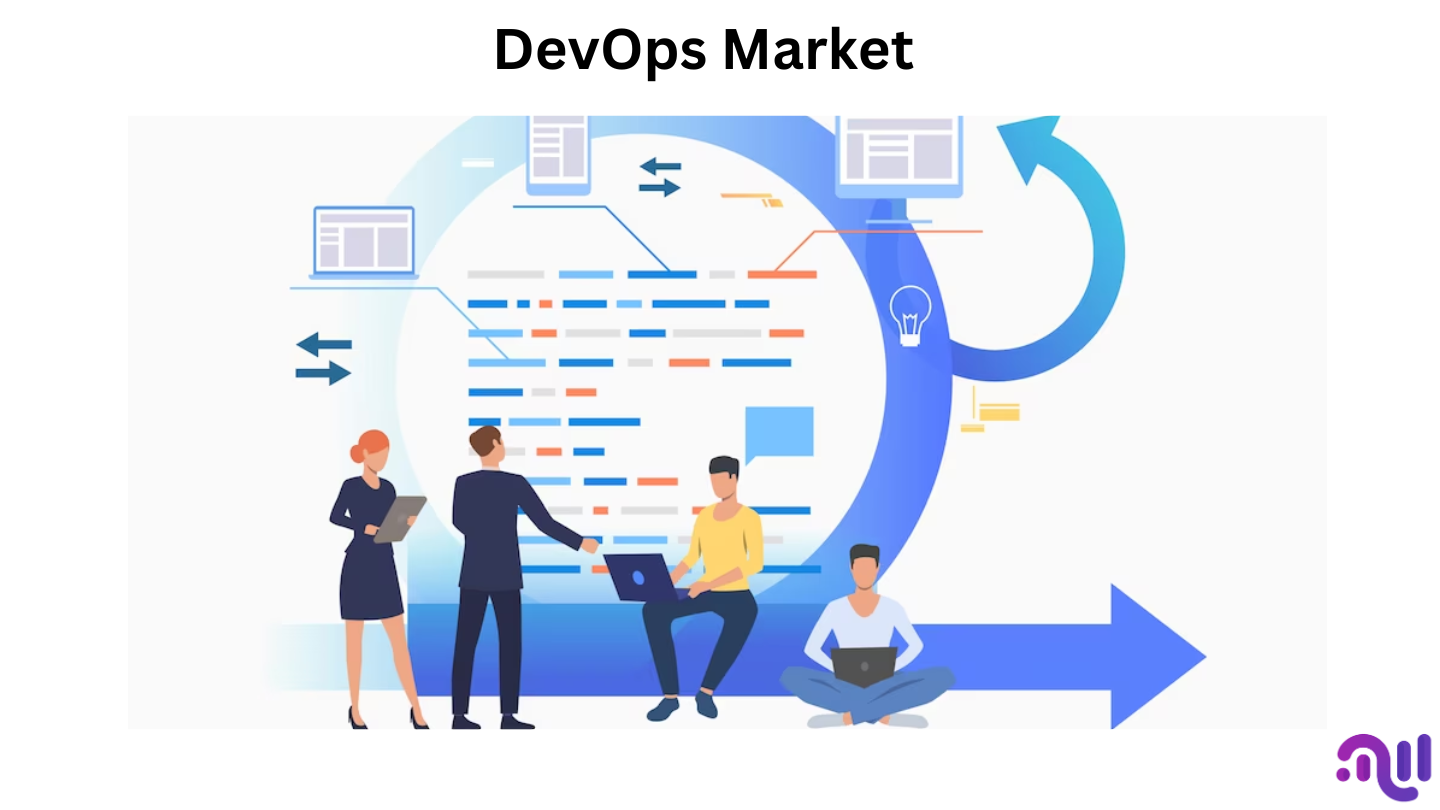 Market Overview
Published Via 11Press : DevOps is a term that combines two disciplines – software development and IT operations – to streamline the process of delivering quality software products. It emphasizes communication, collaboration, and automation between development teams and operational teams to achieve more efficient delivery of applications or services. DevOps not only focuses on the technical aspects but also on culture and practices that lead to continuous improvement in product delivery.
In 2022, the global DevOps market accounted for USD 9.3 billion and is expected to grow to around USD 57.3 billion in 2032. Between 2023 and 2032, this market is estimated to register the highest CAGR of 20.5%.
The significance of DevOps lies in its ability to bridge the gap between siloed departments within an organization. By breaking down barriers between developers and operations, companies can achieve faster time-to-market, higher quality products with fewer defects, increased efficiency in deployment processes, better customer satisfaction, and improved employee morale through more collaborative efforts.
In today's fast-paced world where businesses are under constant pressure to innovate and respond quickly to market demands, DevOps has become a critical component for success. As companies continue to adopt agile methodologies for product development, they need streamlined processes that support rapid iterations while maintaining high-quality standards. With its focus on collaboration, automation, continuous integration/continuous deployment (CI/CD), and containerization technologies like Docker/Kubernetes, etc., DevOps is emerging as a key driver for digital transformation across various industries.
Request For Sample Report Here: https://market.us/report/development-to-operations-devops-market/request-sample/
AI Insights: Generative AI's Impact on DevOps Market
Automating code generation: Generative AI can be used to automate the generation of code, which can save developers a significant amount of time and effort. This can free up developers to focus on more creative and strategic tasks, such as designing and architecting software.
Improving test automation: Generative AI can be used to improve test automation by generating test cases that are more comprehensive and targeted. This can help to ensure that software is more reliable and bug-free.
Accelerating the software delivery process: Generative AI can be used to accelerate the software delivery process by automating many of the manual tasks that are currently involved. This can help to shorten the time it takes to get new software to market.
Improving security: Generative AI can be used to improve security by identifying and fixing security vulnerabilities in software. This can help to protect software from cyberattacks.
Key Takeaway
Accelerated Software Delivery: DevOps practices enable organizations to accelerate software delivery by streamlining development and operations processes, automating manual tasks, and implementing continuous integration and continuous delivery (CI/CD) pipelines. This leads to shorter development cycles, faster deployment, and quicker time to market for software products and updates.
Improved Collaboration and Communication: DevOps emphasizes collaboration and communication between development, operations, and other cross-functional teams. By breaking down silos and fostering a culture of collaboration, organizations can enhance teamwork, share knowledge, and align objectives. This collaboration helps in reducing bottlenecks, resolving issues faster, and promoting a shared responsibility for software delivery.
Enhanced Software Quality: DevOps practices focus on continuous testing, monitoring, and feedback loops throughout the software development lifecycle. This enables early detection of defects, faster bug resolution, and proactive performance monitoring. By prioritizing quality assurance and automated testing, organizations can deliver more reliable and stable software solutions to end users.
Regional Snapshot
North America: North America and particularly the US has long been recognized as an influential region within this DevOps market. The region features a sophisticated technological ecosystem as well as widespread understanding and adoption of DevOps techniques in industries like finance, technology, healthcare, and eCommerce – markets that rely heavily on DevOps practices such as banking. Many large organizations as well as start-ups throughout North America have adopted DevOps practices in order to streamline software delivery while increasing collaboration between operations teams and development teams and speed to market
Europe: DevOps methods have grown increasingly prevalent throughout Europe, especially among nations such as those found within the UK, Germany, and the Nordics. DevOps usage within this continent can be seen throughout banks, insurance, telecom manufacturing, and various industries like banks. Businesses taking advantage of DevOps are using it to boost speed development while simultaneously improving efficiency, speeding up development, and providing improved customer services.
Asia-Pacific Region: DevOps adoption across Asia-Pacific nations has experienced remarkable growth over the last several years. India, China, Japan, and Australia are leading this revolution of DevOps implementation with India being at the forefront with regards to implementation with their vibrant tech industry as well as large numbers of highly trained experts who support them. Asia-Pacific companies are turning towards DevOps implementation as an accelerator of digital transformation while simultaneously increasing software quality while speeding time to market more quickly – businesses such as eCommerce stores, banking IT services, or telecom companies all contributing towards it's implementation across this vast region of DevOps implementation!
Latin America: Latin American nations have also seen an upsurge in DevOps use. Brazil, Mexico, and Argentina have seen substantial DevOps market expansion as the technology industry and digital transformation continue to expand across various sectors – driving DevOps adoption among businesses as they look for ways to accelerate software development efforts while streamlining processes and improving team collaboration.
Middle East and Africa: DevOps adoption across both regions has steadily been increasing over time in Kenya, the UAE, South Africa and Kenya in particular are quickly adopting DevOps methods and practices. Communications technology such as communications services providers as well as financial service firms as well as government bodies all utilize DevOps methods in their operations in order to increase efficiency, reduce time to market timeframes and boost customer satisfaction levels.
Directly Purchase a copy of the report | Quick Delivery Available – buy: https://market.us/purchase-report/?report_id=67475
Drivers
Agile Software Development: DevOps aligns closely with agile software development methodologies, enabling organizations to deliver software quickly and iteratively. The need for faster time to market, continuous improvement, and customer-centric development practices has been a significant driver for DevOps adoption.
Increased Demand for Continuous Delivery: The demand for continuous delivery and deployment of software has grown as organizations strive to release updates and new features more frequently. DevOps practices, such as continuous integration and continuous deployment (CI/CD), enable organizations to automate the software delivery pipeline, leading to faster and more reliable releases.
Collaboration and Communication Enhancement: DevOps emphasizes collaboration and communication between development, operations, and other cross-functional teams. The need to break down silos, improve coordination, and foster a culture of collaboration has driven organizations to adopt DevOps practices.
Cloud Computing and Infrastructure as Code: The rise of cloud computing and Infrastructure as Code (IaC) has provided organizations with the flexibility and scalability required for DevOps. Cloud platforms offer on-demand infrastructure provisioning and deployment automation, making it easier to adopt DevOps practices and achieve faster time to market.
DevOps Tools and Automation: The availability of a wide range of DevOps tools and automation solutions has facilitated the adoption of DevOps practices. Tools for configuration management, containerization, orchestration, monitoring, and deployment automation have simplified and streamlined DevOps processes.
Restraints
Organizational Culture and Resistance to Change: DevOps requires a cultural shift within organizations, breaking down traditional silos and fostering collaboration. Resistance to change, lack of buy-in from stakeholders, and cultural barriers can hinder the adoption and implementation of DevOps practices.
Skills Gap and Talent Shortage: DevOps requires a combination of technical skills, domain expertise, and a deep understanding of the DevOps philosophy. The shortage of skilled professionals with expertise in both development and operations can pose a challenge for organizations looking to adopt DevOps.
Opportunities
Continuous Improvement and Innovation: DevOps provides organizations with opportunities for continuous improvement and innovation. By adopting DevOps practices, organizations can optimize their software development and delivery processes, improve software quality, and innovate more rapidly to meet changing market demands.
Cost Reduction and Efficiency Gains: DevOps practices, such as automation and streamlined processes, can lead to cost reduction and increased operational efficiency. Organizations can eliminate manual, error-prone tasks, reduce downtime, and optimize resource utilization, resulting in cost savings and improved productivity.
Challenges
Security and Compliance: Ensuring security and compliance in a DevOps environment is a significant challenge. Organizations must address security vulnerabilities, implement secure coding practices, and comply with regulatory requirements without slowing down the speed of software delivery.
Tooling and Integration Complexity: With the abundance of DevOps tools available, organizations face the challenge of selecting the right tools and integrating them seamlessly into their existing infrastructure. Ensuring tool compatibility, managing tool complexity, and training teams to effectively use the tools can be a challenge.
Scalability and Infrastructure Management: As organizations scale their operations and handle increased workloads, managing the scalability and infrastructure becomes challenging. Ensuring high availability, performance, and scalability while managing complex infrastructure configurations can pose difficulties.
Cultural Transformation and Collaboration: Changing the organizational culture and promoting collaboration between different teams can be a significant challenge. Overcoming resistance to change, aligning goals and objectives, and fostering a DevOps culture of shared responsibility and continuous learning requires dedicated efforts and strong leadership.
Market Players
Microsoft Corporation
Google LLC
IBM Corporation
Oracle Corporation
Dell Inc.
Broadcom Inc.
Amazon Web Services, Inc.
Atlassian Corporation
Red Hat, Inc.
Other Key Players
Market Segmentation
By Component
By Deployment Mode
By Enterprise Size
By End-User
IT & Telecom
BFSI
Retail
Manufacturing
Healthcare
Other End-Users
Top Impacting Factors
Cultural Transformation and Collaboration: Cultural transformation is a crucial factor in the successful adoption of DevOps practices. Organizations need to foster a culture of collaboration, transparency and shared responsibility between development, operations, and other cross-functional teams. Breaking down silos and promoting effective communication and collaboration is essential for DevOp's success.
Automation and Tooling: Automation is a key enabler of DevOps practices. The availability of a wide range of DevOps tools and automation solutions is a critical factor driving the market. Organizations need to adopt and integrate suitable tools for continuous integration, continuous deployment, configuration management, monitoring, and infrastructure provisioning to streamline their DevOps processes.
Agile Software Development: DevOps aligns closely with agile software development methodologies. The adoption of agile practices and principles, such as iterative development, frequent releases, and customer-centricity, drives the demand for DevOps. Organizations seeking to achieve faster time to market, continuous improvement, and adaptability are inclined to embrace DevOps practices.
Cloud Computing and Infrastructure as Code (IaC): The rise of cloud computing and Infrastructure as Code (IaC) has had a significant impact on the DevOps market. Cloud platforms provide a scalable and flexible infrastructure that aligns well with DevOps principles. Infrastructure automation and management through code allow organizations to provision, manage, and scale infrastructure resources efficiently.
Continuous Integration and Continuous Deployment (CI/CD): The demand for continuous delivery and deployment of software is a major driving force behind DevOps adoption. Continuous Integration (CI) and Continuous Deployment (CD) practices, supported by automation and tooling, enable organizations to automate build, testing, and deployment processes, resulting in faster, more reliable software releases.
Recent Developments
February 2023- GitLab has launched a numeral of small updates to its DevOps software in order to decrease friction and improve user experience.
May 2022-Claranet, an IT service management corporation, achieved Geko Cloud in Spain. By this achievement, the corporation aims to strengthen its cloud and DevOps group in the region and offer developed cloud consulting services, digital modernization, and microservices.
October 2022-Microsoft Corporation introduced novel informs to its cloud platforms which contain the adding of security and service updates and Kubernetes Fleet Manager
Report Scope
| | |
| --- | --- |
| Report Attribute | Details |
| The market size value in 2022 | USD 9.3 Bn |
| Revenue Forecast by 2032 | USD 57.3 Bn |
| Growth Rate | CAGR Of 20.5% |
| Regions Covered | North America, Europe, Asia Pacific, Latin America, and Middle East & Africa, and Rest of the World |
| Historical Years | 2017-2022 |
| Base Year | 2022 |
| Estimated Year | 2023 |
| Short-Term Projection Year | 2028 |
| Long-Term Projected Year | 2032 |
Frequently Asked Questions 
Q: What is the current size of the DevOps Market?
A: The Global DevOps Market size is USD 9.3 Billion in 2022.
Q: What is the projected growth rate for DevOps Market?
A: The DevOps market is expected to grow at a CAGR of 20.5% from 2023 to 2032.
Q: What are some of the key players in the DevOps Market?
A: Some of the key players in the DevOps market include Microsoft Corporation, Google LLC, IBM Corporation, Oracle Corporation, Dell Inc., Broadcom Inc., Amazon Web Services, Inc., Atlassian Corporation, Red Hat, Inc., and Other Key Players.
Contact
Global Business Development Team – Market.us
Market.us (Powered by Prudour Pvt. Ltd.)
Send Email: [email protected]
Address: 420 Lexington Avenue, Suite 300 New York City, NY 10170, United States
Tel: +1 718 618 4351
Website: https://market.us/
Content has been published via 11press. for more details please contact at [email protected]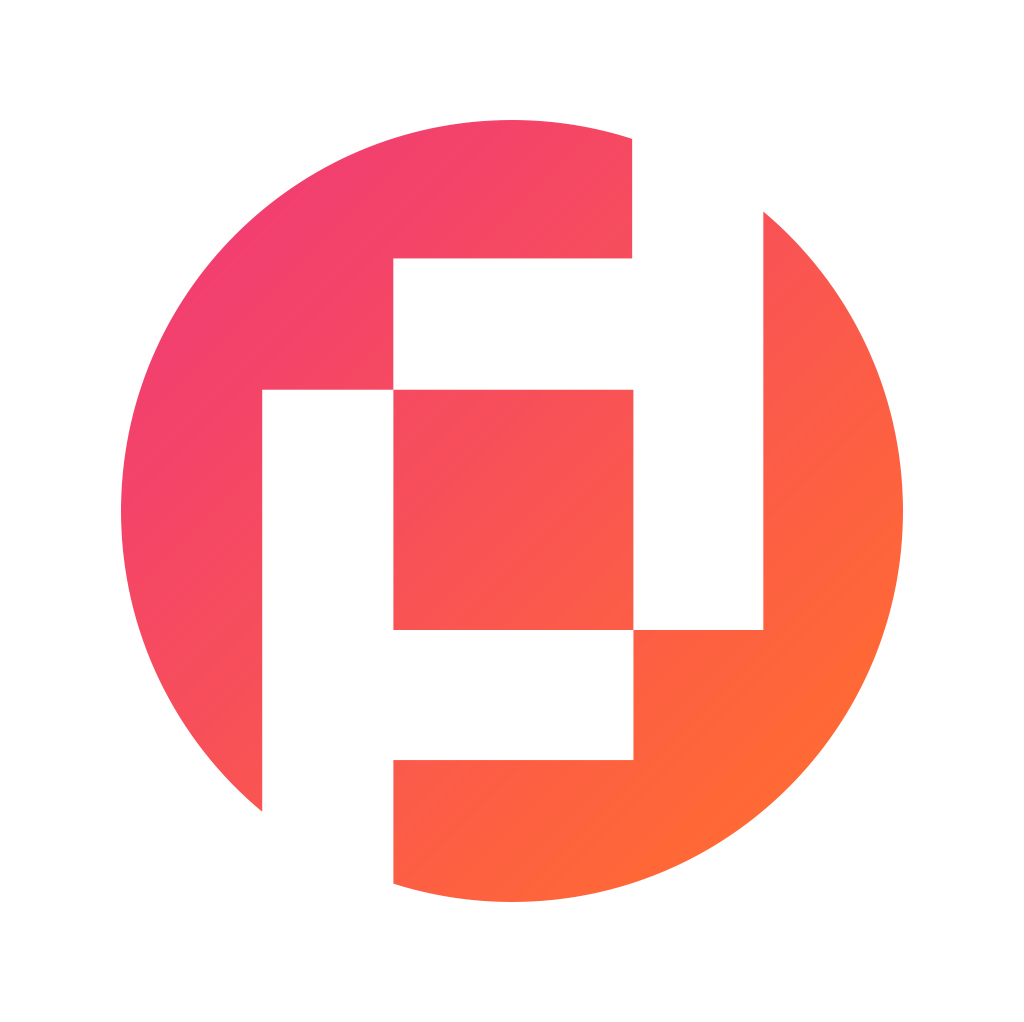 Prudour Private Limited
The team behind market.us, marketresearch.biz, market.biz and more. Our purpose is to keep our customers ahead of the game with regard to the markets. They may fluctuate up or down, but we will help you to stay ahead of the curve in these market fluctuations. Our consistent growth and ability to deliver in-depth analyses and market insight has engaged genuine market players. They have faith in us to offer the data and information they require to make balanced and decisive marketing decisions.
More Posts By Prudour Private Limited