Diagnostic Imaging Market to Hit USD 54.6 Bn, Globally, by 2032 at 5.3% CAGR | According To Market.us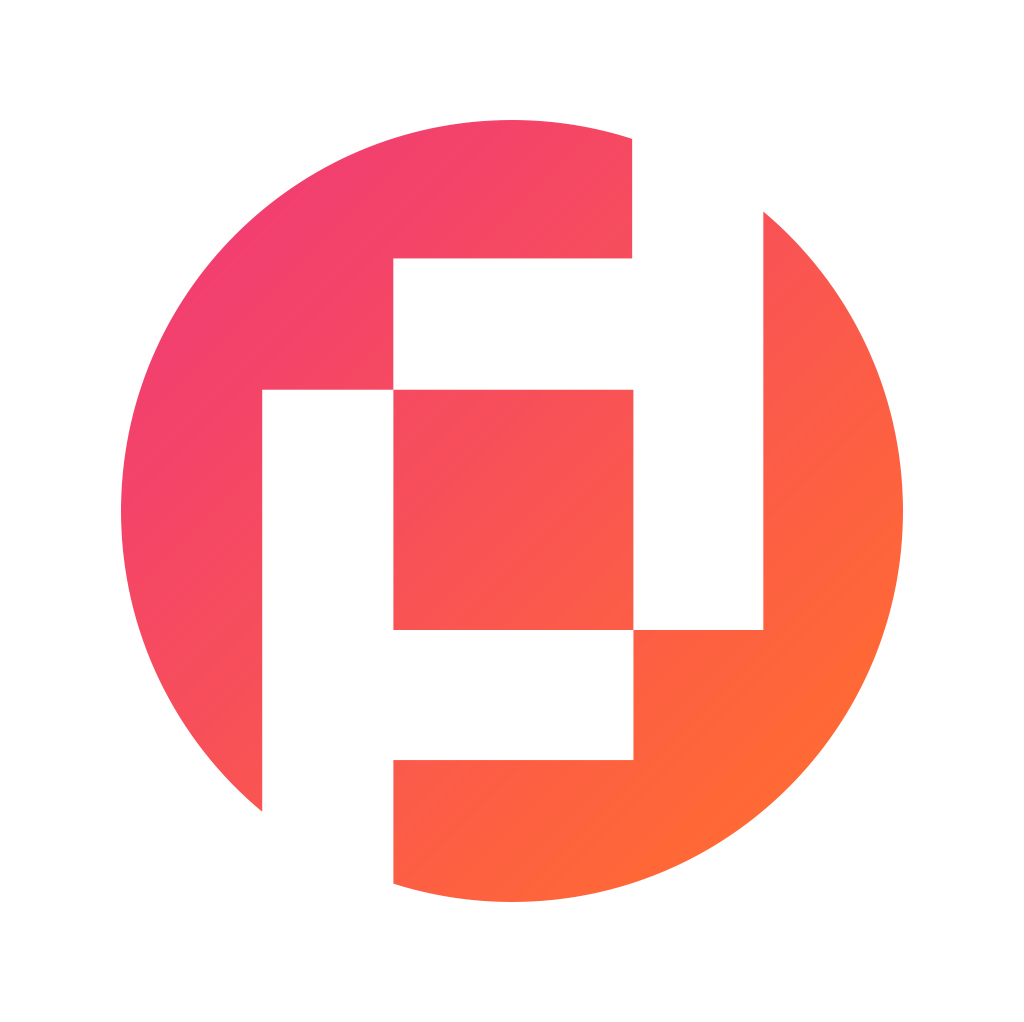 Prudour Private Limited
Updated · Jul 12, 2023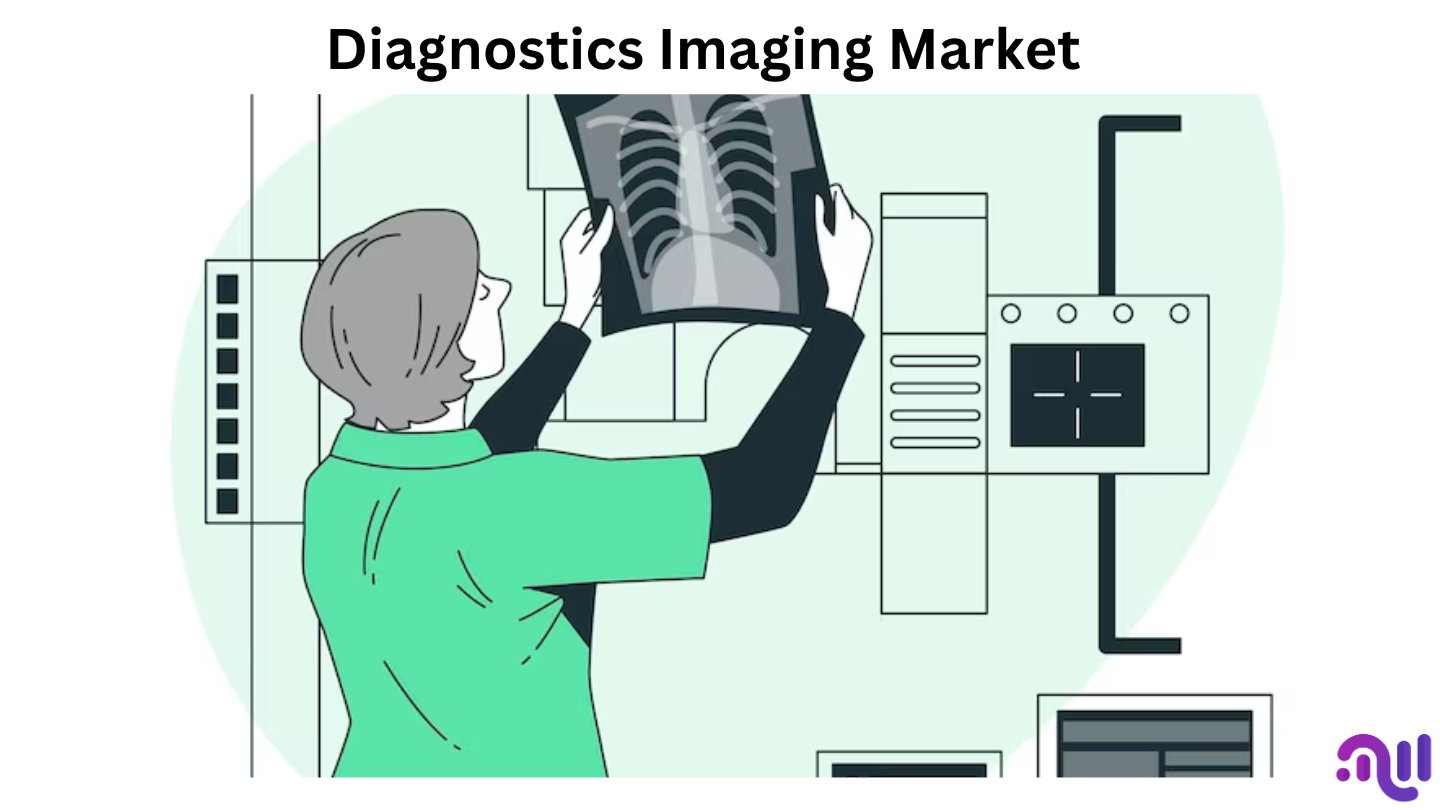 Market Overview
Published Via 11Press : The diagnostic imaging market is a rapidly growing sector in the healthcare industry. It involves the use of various technologies to produce images of internal body structures for diagnosis and treatment of diseases. The imaging modalities include X-ray, computed tomography (CT), magnetic resonance imaging (MRI), ultrasound, and nuclear medicine.
In 2022, the global diagnostics imaging market accounted for USD 33.0 billion and is expected to reach around USD 54.6 billion in 2032. Between 2023 and 2032, this market is estimated to register a CAGR of 5.3%.
Increasing demand for early disease diagnosis, rising prevalence of chronic diseases, technological advancements in imaging systems, and growing investment by governments and private organizations are some factors driving the growth of this market.
Request For Sample Report Here: https://market.us/report/diagnostics-imaging-market/request-sample/
North America dominates the global diagnostic imaging market due to its well-established healthcare infrastructure and high adoption rates of advanced medical technologies. However, Asia-Pacific is expected to witness significant growth in this market owing to increasing healthcare expenditure and improving healthcare facilities in countries such as India and China.
Key Takeaway
The growth of the market is being driven by the increasing prevalence of chronic diseases, the rising demand for early diagnosis, and the development of new imaging technologies.
North America region garnering a market share of around 36% and will lead the market in the near future.
Asia Pacific (APAC) is projected to experience the fastest projected compound annual growth rates among all regions.
Regional Snapshot
North America: North America and, specifically the US, is a key region for selling diagnostic images. With an established health system and modern healthcare facilities as well as high adoption of cutting-edge imaging technology. North America's diagnostic imaging market is driven by factors like chronic illnesses increasing along with population aging requiring quick and precise diagnostics services requiring quick response times from major players and advances in imaging methods being made regularly throughout this market.
Europe: Diagnostic imaging remains an integral component of healthcare in Europe. Countries like Germany, France, the UK, and Italy all possess well-developed healthcare systems with significant spending for healthcare provision and prevention initiatives; hence their market for healthcare is driven by factors including increased chronic illnesses as well as awareness regarding modern imaging techniques being implemented into healthcare plans as prevention methods; research is also focused on medical imaging which has resulted in advances in methods as well as equipment.
Asia-Pacific: Diagnostic Imaging Market Overview | Countries Such As China, India, Japan & South Korea China India Japan South Korea are experiencing phenomenal growth in diagnostic imaging markets due to increasing populations, healthcare infrastructure cost increases as well as rising disposable income levels in these nations – all contributing to an explosion of diagnostic imaging businesses in this part of Asia-Pacific region. Rising chronic disease burden paired with improved access and advances in healthcare create an urgent demand for solutions that diagnose and monitor body function resulting in greater demand for solutions to diagnose & monitor body systems & monitor health monitoring solutions within these four nations alone!
Latin America: Latin America is an up-and-coming region in terms of diagnosing imaging. Countries such as Brazil, Mexico and Argentina have all seen increasing demands for advanced imaging technologies due to factors like rising healthcare costs and infrastructure improvements as well as an influx of patients fuelling market expansion throughout this region. Furthermore, government initiatives focused on bettering healthcare as well as digital imaging tech adoption have all helped the development of markets further in Latin America.
Middle East and Africa: This region is experiencing an upswing in diagnosis imaging technology demand. Countries like Saudi Arabia, United Arab Emirates and South Africa have all seen increases due to factors like improved healthcare infrastructure investments as well as focus on quality health services delivery that drive market expansion across these regions. Chronic ailments as well as more sophisticated imaging techniques also play a part in this growth story for diagnostic imaging technology in this market.
Directly Purchase a copy of the report | Quick Delivery Available – buy: https://market.us/purchase-report/?report_id=103508
Drivers
Increasing Prevalence of Chronic Diseases: The rising incidence of chronic diseases, such as cancer, cardiovascular diseases, and neurological disorders, is driving the demand for diagnostic imaging. Diagnostic imaging techniques play a crucial role in the early detection, diagnosis, and monitoring of these diseases, leading to better treatment outcomes.
Growing Aging Population: The aging population is more prone to various age-related diseases and conditions that require diagnostic imaging for accurate diagnosis and treatment planning. As the global population continues to age, the demand for diagnostic imaging is expected to increase significantly.
Technological Advancements: Continuous advancements in diagnostic imaging technologies, such as computed tomography (CT), magnetic resonance imaging (MRI), ultrasound, and nuclear medicine, drive market growth. Technological innovations lead to improved imaging quality, faster scanning times, enhanced patient comfort, and the development of new imaging modalities.
Increasing Healthcare Expenditure: The growing healthcare expenditure across the globe, driven by both government and private investments, fuels the diagnostic imaging market. Governments and healthcare organizations are investing in modernizing healthcare infrastructure, including the procurement of advanced imaging equipment, to enhance patient care and diagnostic capabilities.
Restraints
High Cost of Imaging Systems: The high cost associated with acquiring and maintaining advanced imaging systems can be a significant restraint. The initial investment and ongoing expenses for imaging equipment, maintenance, and upgrades can pose financial challenges for healthcare providers, particularly in developing regions.
Radiation Exposure Concerns: Some diagnostic imaging modalities, such as CT scans and X-rays, involve ionizing radiation. The potential risks associated with repeated exposure to radiation raise concerns among patients and healthcare providers. Striking a balance between diagnostic benefits and radiation safety is an ongoing challenge in the market.
Opportunities
Emerging Markets: The diagnostic imaging market presents significant opportunities for growth in emerging markets, including developing countries in Asia, Latin America, and Africa. Improving healthcare infrastructure, rising disposable income, and increasing awareness about early disease detection drives the demand for diagnostic imaging solutions in these regions.
Integration of Artificial Intelligence (AI): The integration of AI technologies, such as machine learning and deep learning, in diagnostic imaging, has the potential to revolutionize the field. AI algorithms can assist radiologists in image interpretation, improve accuracy, and facilitate early detection of abnormalities. The adoption of AI-powered imaging solutions presents opportunities for market expansion.
Challenges
Shortage of Skilled Professionals: The interpretation and analysis of diagnostic images require skilled radiologists and technicians. However, there is a shortage of trained professionals in some regions, leading to delays in diagnosis and increased workload for existing healthcare personnel. Addressing the shortage of skilled professionals is a challenge for the market.
Regulatory and Reimbursement Issues: The diagnostic imaging market is subject to stringent regulatory requirements and reimbursement policies. Obtaining regulatory approvals for new imaging technologies and ensuring adequate reimbursement for imaging procedures can be a complex and time-consuming process. Compliance with evolving regulations and reimbursement policies poses challenges for market players.
Data Security and Privacy Concerns: The digitization of imaging data and the adoption of Picture Archiving and Communication Systems (PACS) raise concerns regarding data security and patient privacy. Safeguarding sensitive patient information, ensuring secure data transmission, and complying with data protection regulations are ongoing challenges in the market.
Market Players
GE Healthcare
Koninklijke Philips N.V.
Siemens Healthineers
Canon Medical Systems Corp.
Mindray Medical International
Esaote
Hologic, Inc.
Samsung Medison Co., Ltd.
Koning Corporation
PerkinElmer Inc.
FUJIFILM VisualSonics Inc.
Cubresa Inc.
Other Key Players
Market Segmentation
By Type
Ultrasound Systems
Computed Tomography (CT) Scanners
Nuclear Imaging Systems
Magnetic Resonance Imaging (MRI) Systems
Others
By Application
Gynecology
Cardiology
Oncology
Orthopedics
Other Applications
By End-Users
Specialty Clinics
Diagnostic Imaging Centers
Others
Top Impacting Factors
Technological Advancements: Continuous advancements in imaging technologies, such as computed tomography (CT), magnetic resonance imaging (MRI), ultrasound, and molecular imaging, have a profound impact on the diagnostic imaging market. Innovations in imaging equipment, software, and image processing techniques lead to improved image quality, faster scanning times, enhanced diagnostic accuracy, and expanded clinical applications.
Increasing Prevalence of Chronic Diseases: The rising prevalence of chronic diseases, including cancer, cardiovascular disorders, and neurological conditions, is a major driver for the diagnostic imaging market. Diagnostic imaging plays a crucial role in the early detection, diagnosis, and monitoring of these diseases, aiding in effective treatment planning and improved patient outcomes.
Aging Population: The global aging population is a significant factor driving the demand for diagnostic imaging. With increasing age, the risk of developing age-related diseases and conditions such as cancer, osteoporosis, and dementia rises. Diagnostic imaging techniques are essential in diagnosing and monitoring these conditions in elderly patients.
Growing Demand for Minimally Invasive Procedures: There is a growing preference for minimally invasive procedures that offer less risk, shorter recovery times, and reduced hospital stays. Diagnostic imaging modalities, such as interventional radiology and image-guided surgeries, enable precise and targeted interventions, leading to increased demand for these procedures.
Rise in Point-of-Care and Portable Imaging: Point-of-care and portable imaging solutions are gaining traction in various healthcare settings, including ambulatory care, emergency departments, and remote or resource-limited areas. Portable imaging devices offer convenience, accessibility, and immediate results, enabling faster decision-making and improved patient care.
Recent Developments
In July 2022: Canon Medical introduced the Vantage Fortain MRI Systems at ECR 2022. This MRI system features innovative workflow options, image enhancements, and accelerated scanning technology. Together, these technologies help to reduce the time needed for MRI procedures.
In April 2022: The Revolution Aspire CT scanner of the next generation was introduced by Wipro GE Healthcare. India developed and produced the cutting-edge imaging solution known as Revolution Aspire.
Report Scope
| | |
| --- | --- |
| Report Attribute | Details |
| The market size value in 2022 | USD 33.0 Bn |
| Revenue Forecast by 2032 | USD 54.6 Bn |
| Growth Rate | CAGR Of 5.3% |
| Regions Covered | North America, Europe, Asia Pacific, Latin America, and Middle East & Africa, and Rest of the World |
| Historical Years | 2017-2022 |
| Base Year | 2022 |
| Estimated Year | 2023 |
| Short-Term Projection Year | 2028 |
| Long-Term Projected Year | 2032 |
Frequently Asked Questions 
Q: What is the current size of the Diagnostic Imaging Market?
A: The Global Diagnostic Imaging Market size is USD 33.0 Billion in 2022.
Q: What is the projected growth rate for Diagnostic Imaging Market?
A: The Diagnostic Imaging Market is expected to grow at a CAGR of 5.3% from 2023 to 2032.
Q: What are some of the key players in the Diagnostic Imaging Market?
A: Some of the key players in the Diagnostic Imaging market include GE Healthcare, Koninklijke Philips N.V., Siemens Healthineers, Canon Medical Systems Corp., Mindray Medical International, Esaote, Hologic, Inc., Samsung Medison Co., Ltd., Koning Corporation, PerkinElmer Inc., FUJIFILM VisualSonics Inc., Cubresa Inc., Other Key Players.
Contact:
Global Business Development Team – Market.us
Market.us (Powered by Prudour Pvt. Ltd.)
Send Email: [email protected]
Address: 420 Lexington Avenue, Suite 300 New York City, NY 10170, United States
Tel: +1 718 618 4351
Website: https://market.us/
Content has been published via 11press. for more details please contact at [email protected]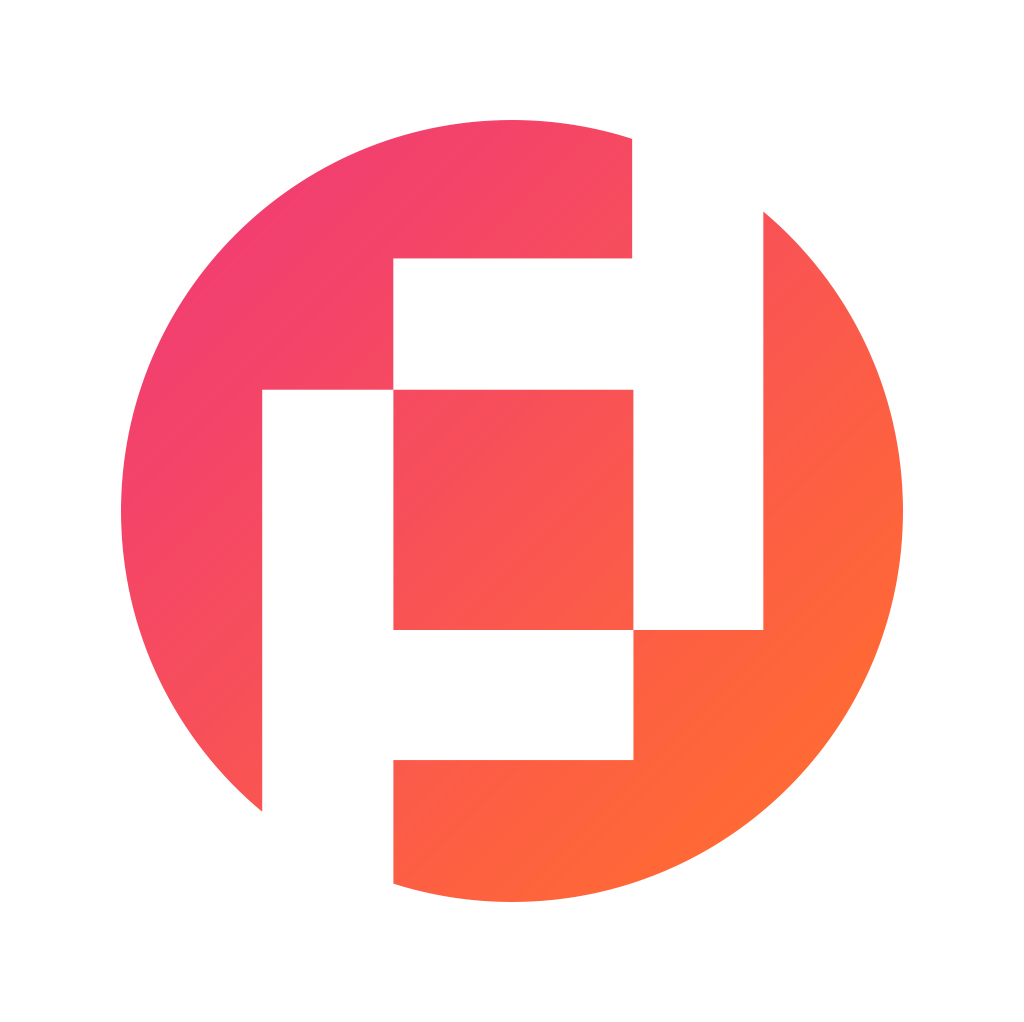 Prudour Private Limited
The team behind market.us, marketresearch.biz, market.biz and more. Our purpose is to keep our customers ahead of the game with regard to the markets. They may fluctuate up or down, but we will help you to stay ahead of the curve in these market fluctuations. Our consistent growth and ability to deliver in-depth analyses and market insight has engaged genuine market players. They have faith in us to offer the data and information they require to make balanced and decisive marketing decisions.
More Posts By Prudour Private Limited