Edge Computing Market Is Predicted USD 206 Billion In Revenues By 2032 At CAGR of 18.3%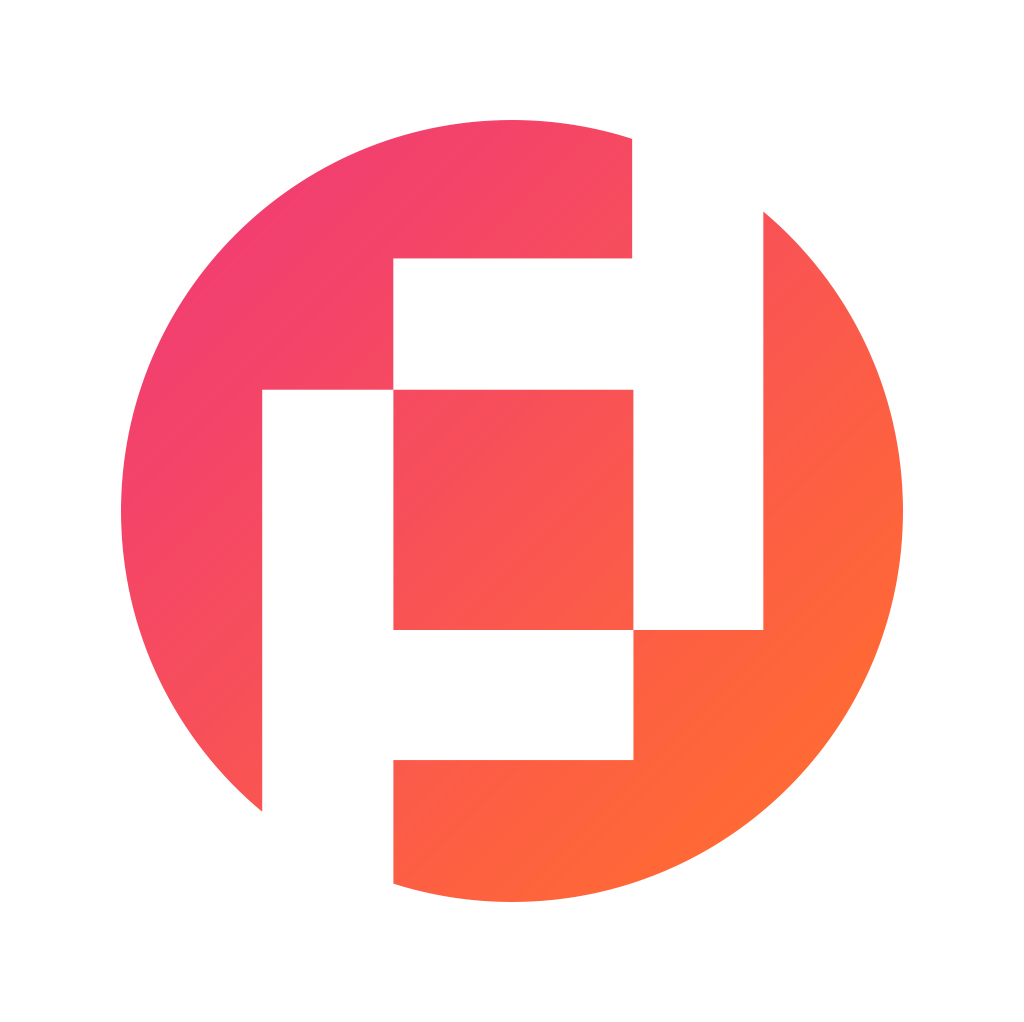 Prudour Private Limited
Updated · Jul 27, 2023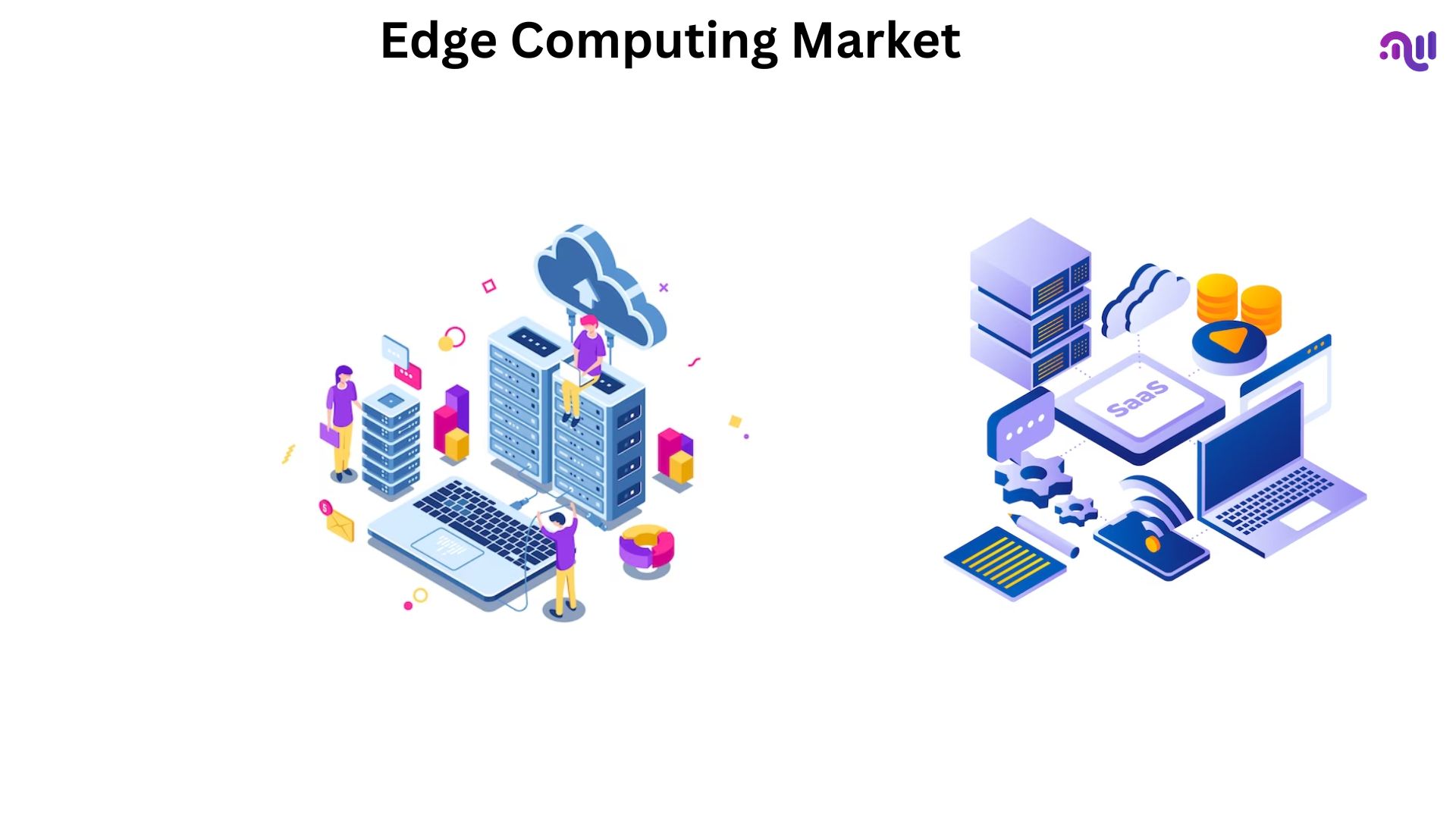 WHAT WE HAVE ON THIS PAGE
Market Overview
Published Via 11Press : The Edge Computing Market has experienced remarkable expansion and innovation over recent years, thanks to IoT device proliferation and applications generating vast quantities of data that need efficient processing close to the source. Edge computing serves this need by moving computing resources closer to the edge of the network for reduced latency processing capabilities that enhance real-time real data processing capability.
The Edge Computing Market Size Was USD 40 Billion In 2022 And is Projected To Reach a Revised Size Of USD 206 Billion By 2032, Growing At A CAGR of 18.3%
Edge computing has garnered tremendous interest across industries such as healthcare, finance, manufacturing, and transportation, to name just a few. 5G networks have further proliferated edge computing by offering fast connectivity that complements its capabilities; edge computing provides an effective means for processing sensitive data locally while adhering to regulations while safeguarding the protection of sensitive information.
Download Your Guide: Explore the Rapid Growth Potential of the Market – Get Our PDF Sample Report@ – https://market.us/report/edge-computing-market/request-sample/
Key Takeaways
Edge Computing Market Showing Rapid Expansion: The edge computing market has experienced rapid expansion due to an explosion of IoT devices, the rollout of 5G networks, and the demand for real-time data processing services.
IoT and 5G Synergy: With IoT devices and applications growing exponentially, new data generation has increased drastically, which is efficiently processed at network edges thanks to 5G capabilities.
Data Security and Compliance: Edge computing addresses data security and privacy concerns by processing sensitive data locally, adhering to regulations, and increasing protection.
Real-Time Decision-Making: Edge computing allows real-time analytics and decision-making, giving businesses access to swift responses for critical data insights.
Industry Adoption: Edge computing has gained widespread adoption across industries like healthcare, finance, manufacturing, and transportation to optimize operations and boost efficiencies.
Content Delivery Enhancement: Edge computing has the capability of strengthening content delivery networks, offering faster and smoother streaming experiences to users.
Regional Analysis
North America: Given its advanced internet infrastructure and strong technological ecosystem, North America stands at the forefront of edge computing adoption. Major tech firms and content providers throughout this region have invested significantly in edge computing to enhance content delivery, reduce latency and enhance user experiences; 5G networks combine with edge computing capabilities for seamless content streaming experience in metropolitan areas.
Europe: European nations have also taken advantage of edge computing to enhance content delivery, particularly given their high internet penetration and growing need for real-time content delivery. Deployments of edge nodes closer to end-users have enabled edge computing's use in providing low latency content for games like online gaming and live streaming as well as other interactive applications.
Asia-Pacific: Edge computing infrastructure has experienced substantial expansion throughout Asia-Pacific due to the expansion of digital services and an influx of IoT devices. Countries like China, Japan, and South Korea have made significant investments in edge computing technologies to satisfy growing content delivery demand quickly and reliably for vast consumer bases spread out throughout this vast and diverse region. By optimizing video streaming speeds while caching content as required for fast transfer times for consumers across this vast and varied consumer landscape.
Latin America: Latin American countries have begun adopting edge computing as a strategy to increase content delivery capabilities, although their internet infrastructure and connectivity remain problematic in some areas of Latin America. Edge computing holds great promise to improve access in remote or underserved regions by offering faster content access options than ever.
Middle East and Africa: Edge computing has many potential uses across these regions, particularly where connectivity is limited; by processing content locally and delivering it quickly to users' phones or other mobile devices, edge computing helps ease bandwidth constraints while improving user experiences and providing greater content delivery options.
Emerging Markets: Edge computing has gained increasing traction across emerging markets worldwide as they experience greater digitalization and internet penetration, necessitating edge computing solutions in order to optimize content delivery while meeting growing consumer needs.
Drivers
Proliferation of Internet of Things (IoT) Devices Across Industries: With IoT devices becoming widely adopted across industries comes an explosion in data generation at the edge of networks, increasing latency requirements while simultaneously providing real-time decision support capabilities. Edge computing solutions help process and analyze this information closer to its source while providing real-time decision support capabilities for real-time decision-making.
Reduced Latency and Faster Response Times: Applications such as autonomous vehicles, augmented reality, and industrial automation require instantaneous data processing. Edge computing makes possible low-latency computing by processing critical information locally thereby improving response times and system performance.
Bandwidth Optimization: IoT devices produce massive volumes of data that must be sent off for processing at central data centers; this strains networks and drives up bandwidth costs significantly. Edge computing offers relief by processing localized information directly, sending only relevant insights over long distances for analysis thereby decreasing bandwidth transfer requirements and costs.
5G Network Rollout: With 5G networks' deployment comes faster data transfers and lower latency times – both benefits making edge computing an appealing proposition for businesses. Together these capabilities create new possibilities for real-time applications and services which make edge computing an appealing proposition to entrants into real estate investing or other industries that rely heavily on edge computing solutions.
Market Segmentation
Based on Component
Hardware
Software
Services
Based on Application
Industrial Internet of Things
Smart Cities
Content Delivery
Remote Monitoring
Augmented Reality and Virtual Reality
Other Applications
Based on Industry Verticals
Energy and Utilities
Manufacturing
Telecommunications
Retail and Consumer Goods
Healthcare and Life Sciences
Transportation and Logistics
Government and Defence
Media and Entertainment
Other Industry Verticals
Key Players
ABB Ltd.
Atos
General Electric Company
Cisco Systems, Inc.
Hewlett Packard Enterprise Development
IBM Corporation
Huawei Technologies Co., Ltd.
Honeywell International Inc.
Intel Corporation
Microsoft Corporation
Other Key Players
To Understand How Our Report Can Bring a Difference To Your Business Strategy, Inquire About A Brochure at – https://market.us/report/edge-computing-market/#inquiry
Opportunities
As IoT ecosystem expansion increases, edge computing becomes ever more essential in managing and processing the vast amount of information generated by IoT devices. Real-time analysis and decision-making at network edges enable businesses to realize IoT's potential across sectors including smart cities, industrial automation, connected vehicles, and connected health solutions.
5G and Edge Synergy: With 5G's arrival comes an incredible opportunity for edge computing. 5G's high data transfer rates and low latency complement Edge's decentralized processing abilities perfectly; creating ultra-responsive high bandwidth applications like AR/VR or real-time video analytics.
Edge computing optimizes content delivery networks (CDNs) by shortening their distance from end-users, leading to faster and more reliable streaming of media companies, online gaming platforms, and other content providers looking to improve user experiences. This makes edge computing an indispensable solution.
Real-Time Analytics and Insights: Edge computing allows businesses to take advantage of real-time data analytics and insights for immediate decision-making, providing vital data insights for retail, healthcare, and finance industries aimed at creating improved customer experiences while improving operational efficiencies.
Edge AI and Machine Learning: Edge computing makes AI/ML models available directly on edge devices, eliminating the need for constant data transfers back to central servers. This creates opportunities for predictive maintenance, intelligent surveillance systems, autonomous devices, and other edge AI-related uses cases such as predictive maintenance.
Challenges
Security Concerns: Edge computing creates multiple entryways for cyber threats to attack. Distributing computing resources among multiple edge nodes and devices increases their attack surface, necessitating robust security measures in order to safeguard data, applications, and communication channels.
Interoperability: An edge computing ecosystem often contains hardware and software from different vendors that must coexist seamlessly without interference between each component, thus impeding the integration and scaling of edge solutions. To facilitate interoperability between them all is often challenging resulting in reduced integration/scalability potential of these edge solutions.
Edge Management Complexity: Administering a distributed network of edge nodes across various locations can be complex and resource-intensive, necessitating effective tools and protocols for monitoring, updating, and maintaining edge computing infrastructure effectively.
Edge computing raises concerns regarding data privacy and regulatory compliance; organizations must navigate complex data governance policies while adhering to regional data protection regulations in order to comply with regional protection standards.
Edge Computing May Pose Latency and Bandwidth Limitations: Although edge computing reduces latency by processing data locally, it still faces latency challenges in certain scenarios – for instance, autonomous vehicles where ultra-low latency requirements must be maintained for seamless performance of edge computing is imperative. Ensuring reliable edge computing performance may prove challenging in such circumstances.
Recent Development
Advances in Edge AI: Artificial intelligence (AI) capabilities integrated with edge computing have recently seen rapid advancement. Edge AI enables AI models and inference directly on edge devices, drastically decreasing latency and bandwidth requirements of AI applications.
Edge Cloud Convergence: Edge computing and cloud technologies have increasingly come together, creating seamless application integration and management across distributed edge environments and central cloud environments.
Edge Security Solutions: In response to rising cybersecurity fears, recent innovations have focused on strengthening edge security solutions such as encryption, secure bootstrapping, and anomaly detection at the edge. In doing so, data and devices will remain protected.
Industry-Specific Edge Solutions: There has been an upsurge in industry-specific edge computing solutions tailored to address the specific requirements of industries like healthcare, finance, manufacturing, and smart cities.
Offerings of Edge-as-a-Service Solutions: Edge-as-a-Service (EaaS) offerings have made edge computing more accessible to businesses by making edge infrastructure accessible without incurring massive upfront investments.
Report Scope
| | |
| --- | --- |
| Report Attribute | Details |
| The market size value in 2022 | USD 40 Bn |
| Revenue Forecast by 2032 | USD  206 Bn |
| Global Market Growth Rate (2023 to 2032) | CAGR Of 18.3 % |
| Regions Covered | North America, Europe, Asia Pacific, Latin America, and Middle East & Africa, and Rest of the World |
| Historical Years | 2017-2022 |
| Base Year | 2022 |
| Estimated Year | 2023 |
| Short-Term Projection Year | 2028 |
| Long-Term Projected Year | 2032 |
FAQs
Q1: What is edge computing?
A1: Edge computing is a decentralized computing paradigm that brings data processing closer to the data source or end-users, reducing latency and enabling real-time data analysis.
Q2: How big is the Edge Computing Market?
A2: The global Edge Computing Market size was estimated at USD 40 billion in 2022 and is expected to reach USD 206 billion in 2032.
Q3: What is the Edge Computing Market growth?
A3: The global Edge Computing Market is expected to grow at a compound annual growth rate of 18.3%.
Q4:Who are the key companies/players in the Edge Computing Market?
A4:Some of the key players in the Edge Computing Markets are ABB Ltd., Atos, General Electric Company, Cisco Systems, Inc., Hewlett Packard Enterprise Development, IBM Corporation, Huawei Technologies Co., Ltd., Honeywell International Inc., Intel Corporation, Microsoft Corporation, Other Key Players
Q5: Why is edge computing important?
A5: Edge computing is crucial for handling the growing volume of data from IoT devices, enabling faster response times, reducing bandwidth usage, and supporting real-time applications.
Q6: What are the key benefits of edge computing?
A6: Key benefits include reduced latency, enhanced security, improved bandwidth optimization, better scalability, and support for real-time analytics and decision-making.
Contact
Global Business Development Team – Market.us
Market.us (Powered by Prudour Pvt. Ltd.)
Send Email: [email protected]
Address: 420 Lexington Avenue, Suite 300 New York City, NY 10170, United States
Tel: +1 718 618 4351
Website: https://market.us/
Content has been published via 11press. for more details please contact at [email protected]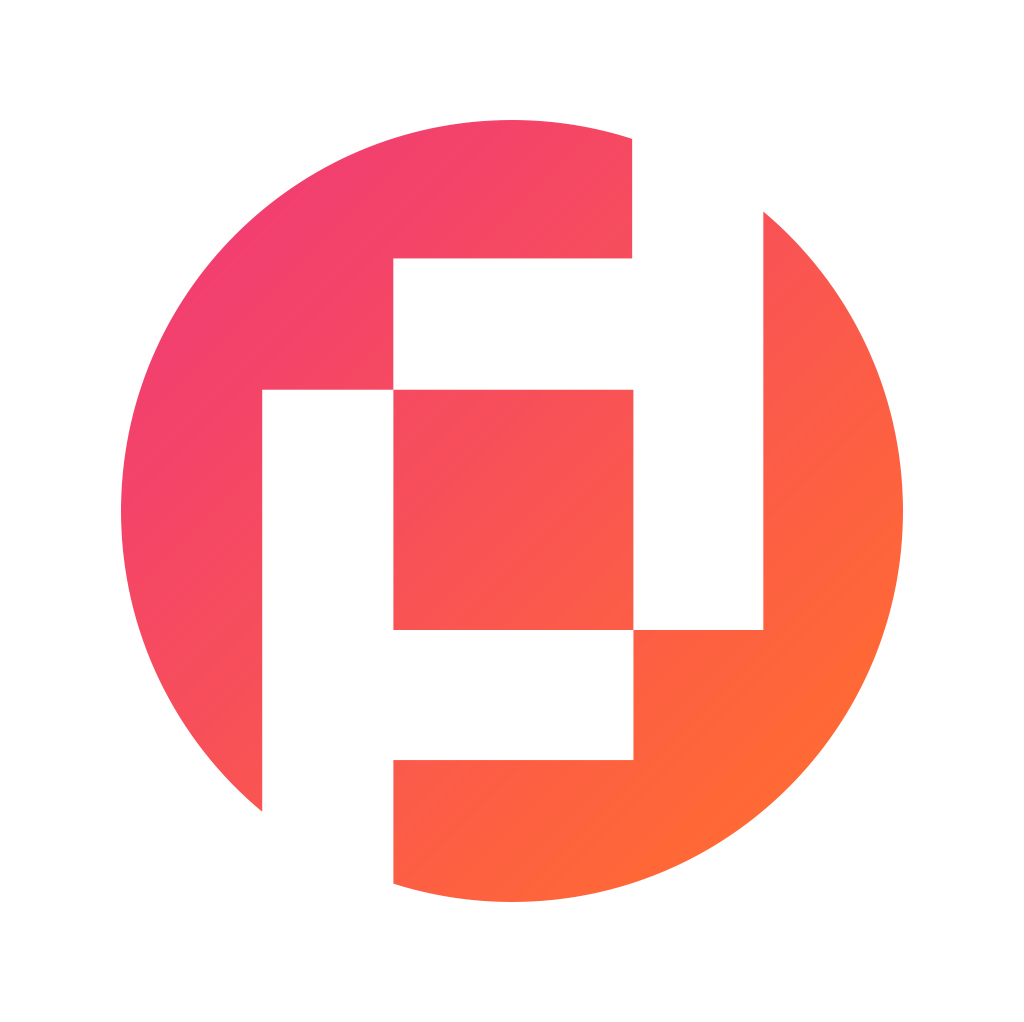 Prudour Private Limited
The team behind market.us, marketresearch.biz, market.biz and more. Our purpose is to keep our customers ahead of the game with regard to the markets. They may fluctuate up or down, but we will help you to stay ahead of the curve in these market fluctuations. Our consistent growth and ability to deliver in-depth analyses and market insight has engaged genuine market players. They have faith in us to offer the data and information they require to make balanced and decisive marketing decisions.
More Posts By Prudour Private Limited