Education Technology (Ed Tech) and Smart Classrooms Market [USD 498 Bn by 2032]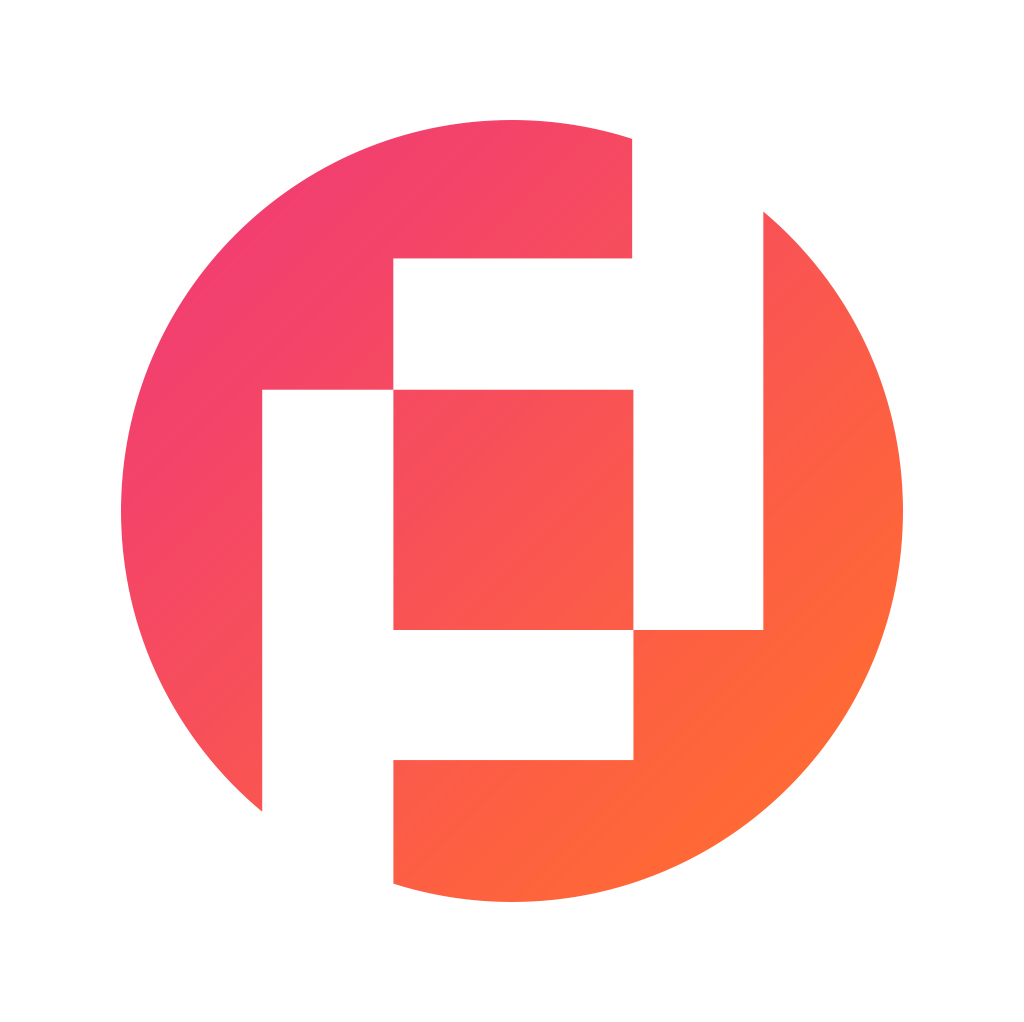 Prudour Private Limited
Updated · Feb 21, 2023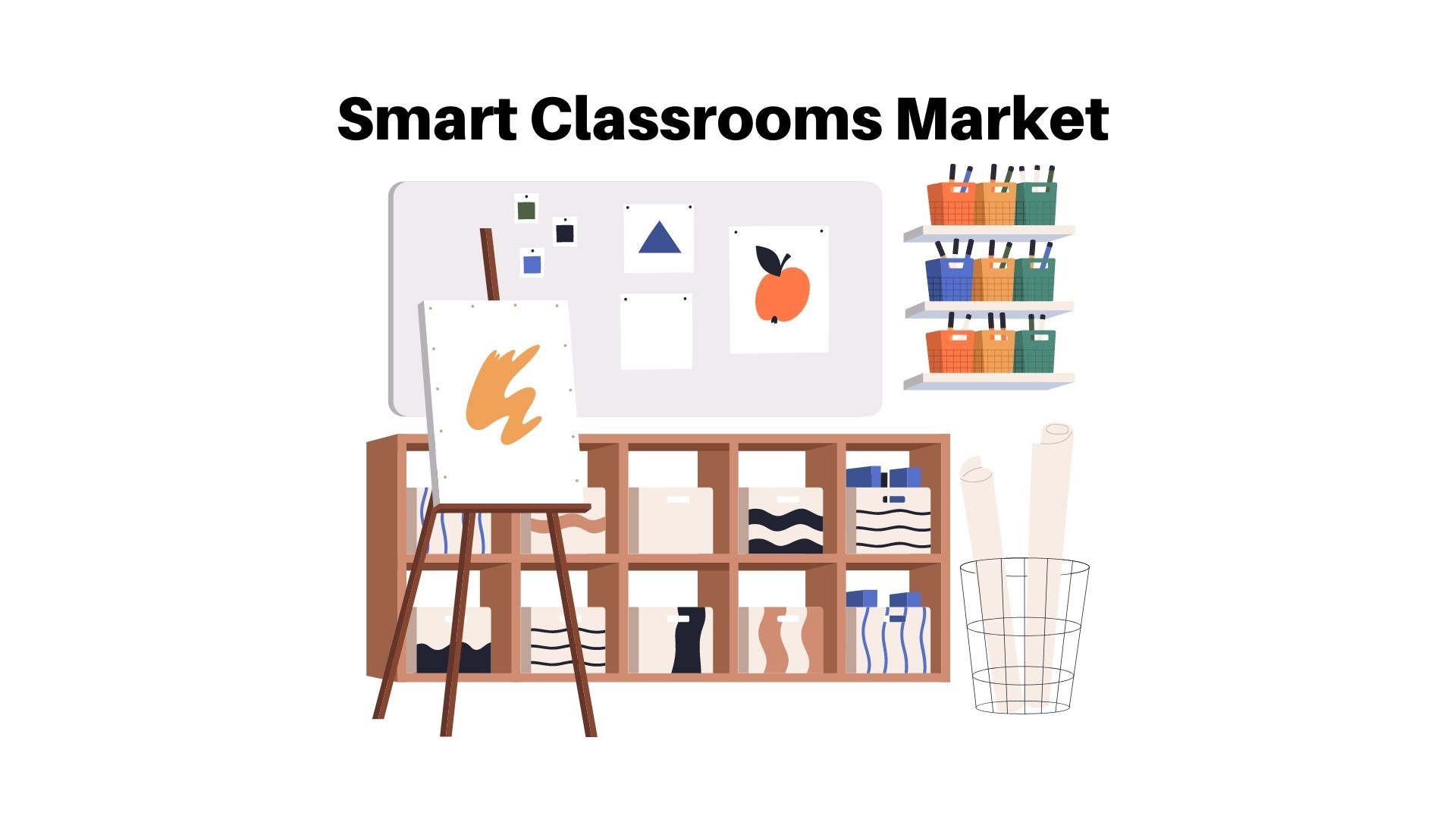 WHAT WE HAVE ON THIS PAGE
Market Overview
Published Via 11Press: The Global Education Technology (Ed Tech) and Smart Classrooms Market is expected to grow at a CAGR of roughly 15.7% over the next ten years and will reach USD 498.39 Bn in 2032, from USD 115.94 Bn in 2022.
The Education Technology (Ed Tech) and Smart Classrooms Market refers to the use of technology and software applications in the learning and teaching process. It is a rapidly growing market that is transforming the education industry by providing new ways of learning and improving the education experience for students and teachers.
The main factors behind the rapid growth of EdTech and Smart Classroom are the increasing penetration of mobile devices, easy availability of internet users, growing demand for EdTech solutions and the impact of COVID-19 pandemic.
Smart classroom and EdTech applications are used to supervise, track, certify, track, and offer eLearning apps. These systems are used to track and automate classroom instruction, manage learning administrations, and create and manage content. These systems allow educational institutions to access online content, which allows students to view the material via the internet browser.
This is due to the growing use of eLearning solutions and the proliferation of connected devices within the education sector. This opens up new opportunities for global players in the Education Technology (Ed Tech), and Smart Classrooms markets. The market is also being impacted positively by the increasing use of AI/ML in smart learning.
Key Takeaways
The global Ed Tech and smart classrooms market is expected to experience significant growth in the coming years, driven by increasing demand for personalized learning and the adoption of digital learning tools.
The Asia-Pacific region is expected to be the fastest-growing market for Ed Tech and smart classrooms, with rising investment in education and technological advancements driving growth.
The K-12 education segment is expected to be the largest user of Ed Tech and smart classrooms, while higher education institutions are expected to see significant growth.
Cloud-based solutions are expected to see the highest growth, as they offer greater scalability, flexibility, and cost-effectiveness.
Identify potential segments and regions to invest in over the forecast period. Read Sample Report Now @  https://market.us/report/education-technology-ed-tech-and-smart-classrooms-market/request-sample/
Regional Snapshot
Asia Pacific will experience the fastest CAGR growth during the forecast period
China has made significant investments in ICT infrastructure and educational resources over the last few decades. This has led to technological integration in education. In China, online education has been a major trend in recent years. The number of eLearning users has increased significantly. The region offers several eLearning platforms such as VIPKid online learning platform and education platform. These platforms offer one-on-one English lessons for children aged 4-15 years. Many policies have been implemented by the Chinese government, which has played a significant role in the development of eLearning. The region has achieved significant successes in the eLearning sector.
India is rapidly adopting advanced technology and the Government of India plays an important role in encouraging the use of technology across various industries. The Digital India initiative was launched by the Government of India in July 2015. It aims to encourage the use of technology within India. LMS is used to teach people about eGovernance in the eGovernance project of Digital India Initiative. The Government of India and Ministry of Electronics and IT are providing assistance to R&D projects related to eLearning and Human Resource Development. This will create lucrative opportunities in the future for Indian learning management providers.
Japan is among the first to adopt technologies in education, healthcare, entertainment, and BFSI. Japan is known for its high-performing and competitive companies in all industries. Japan's advanced Education System Solution Landscape is one of the main factors behind the adoption of EdTech solutions and smart classrooms. The region's rapid technological advances and increased Research and Development activities will provide growth opportunities for the EdTech and smart classes market. Education System Solutions are rapidly being adopted in Japan as they offer many benefits such as the ability to access content from any location, multiple options including news, sports, music and games, and the ability to control the content.
Drivers
Mobile devices are becoming more popular
Datamonitor's 2001 report, "U.S. Mobile Devices to 2006: A Land of Opportunities" shows that there were 81.7 millions shipments of mobile phones in the United States as of 2001. Mobile penetration is highest for those with lower incomes.
Saperstein reports that AT&T has committed USD 100 million to provide mobile broadband to 50,000 students from low-income communities and rural areas.
India may become the most populous country in 2024, surpassing China (UN Report), as it is the second-most populous country on the planet with 1.3 billion inhabitants (World Bank).
India has the highest number of young people in the world, with more than 30% of its population being between 18 and 34 years old, and over 260 million children who are school-aged.
Project Tomorrow reports that 33% of US high-school students have school-issued smartphones and 31% have one for middle and elementary schools.
Because of this, gamification, virtual classrooms and e-learning are on the rise.
Opportunities
User engagement is in high demand
The edtech market is growing as user engagement increases. Edtech solutions are simple and easy to understand for students.
There are many learning styles. Some people learn visually while others learn by listening. Some prefer bite-sized learning while others enjoy reading for hours. Personalization is a key trend in edtech.
AI and Big Data have a lot of potential. Machine Learning is a tool that allows users to analyse their behaviours, interests, personality, and provide tailored lessons according to the student's needs. Retention can be significantly improved by including competitive or game-like elements. A 2019 survey found that 83% of students find gamification motivating.
Duolingo, for example, uses the following features to increase engagement. Experience Points (XP), a completion award, local leaderboards, global leaderboards, various leagues based upon the amount of XP earned, streaks or random challenges to earn additional XP, various leagues based the amount of XP, various leagues based the amount, streaks and other challenges to earn more XP, crowns after mastering a level Hearts which function in a similar way that can be spent on different items in-app shop, as an internal currency that can be used to purchase various items in-app shop.
Restraints
Cyberattacks, vulnerability and ransomware are increasing in cyberattacks on educational institutions and enterprises to raise privacy and data security concerns.
Cyberattacks on edtech vendors are uncommon, but they can have a severe impact on K-12 education because they affect large numbers of students in multiple school districts simultaneously, according to a federal report.
The Government Accountability Office is an independent watchdog agency that investigates Congress. It was asked to investigate the vulnerability in teacher, student and administrator data. Schools are increasingly using online tools due to COVID-19's massive shift to distance learning.
In a newly released report, the agency looked at 99 school data breaches that occurred in the past four years and compromised personal information for approximately 287 students in K-12 schools. Cyberattacks continue plagueing the education sector and are getting more severe.
Data from the K-12 Cybersecurity Resource Center shows that there have been 855 cyber incidents reported by US schools and districts. This data is from 2016. There were 348 cyber incidents in 2019, almost three times as many as 2018. Cyberattacks have made schools more vulnerable as they increased the use of technology to teach, learn, and continue school operations in remote locations.
Microsoft Security Intelligence reports that the education sector was responsible for 61% of the nearly 7.7 Million enterprise malware encounters reported over the past month. This makes it the most affected sector.
These cyberattacks require enterprises to create a strong system to safeguard the Education Technology, Gamification, and other platforms for students.
Challenge
Access to the internet is not sufficient
There are 5 million households that have school-aged children and do not have broadband internet access at home. This means that millions are falling behind.
A lack of internet access can have many consequences for a student's academic performance. Students without internet access are unable communicate with their teachers and classmates, do independent research or get online homework help.
Families can lose touch with teachers and schools if they don't have internet access. Students without internet access at their homes face the greatest problem: they are unable to do their homework.
Around 71% of teachers assign homework that requires the use of the internet. The internet is used by approximately 66% of students to do their homework. This includes assignment submissions, research, and collaboration with classmates.
Pew Research Center analyzed data from 2015 internet access studies and found that the problem is most prevalent in low-income families. 31.4% households have no internet access if their annual income is less than USD 50,000.
Only 8.5% households earning USD SSS50,000 annually or more don't have internet access. There is also a racial gap in internet access.
High-speed internet is available in 89% White households and 93% Asian households with school-age kids. High-speed internet access is not available to 70% of Hispanic and Black households with school-age children.
Internet connectivity is a major problem in EdTech, Smart Classrooms, Virtual Classrooms, Game-Based Learning, Gamification, and other similar platforms.
Interested to Procure the Data? Inquire here at https://market.us/report/education-technology-ed-tech-and-smart-classrooms-market/#inquiry
Recent Developments
Growing demand for AR and VR-based solutions: Augmented Reality (AR) and Virtual Reality (VR) based solutions are gaining popularity in the education sector. These technologies provide an immersive and engaging learning experience and are being increasingly used in smart classrooms.
The emergence of artificial intelligence and machine learning: Artificial Intelligence (AI) and Machine Learning (ML) are being used to provide customized learning experiences and to provide insights to teachers and educators to improve learning outcomes.
Increased investment in ed tech startups: With the growing demand for ed tech solutions, investors are increasingly investing in ed tech startups. This is expected to drive innovation and accelerate the growth of the ed tech market.
Market Segmentation
By Product type
Hardware (IWB Projectors, Displays, Printers)
Systems (LMC, LCMS, LCDS, SRS, DMS)
Technologies (Gaming, Analytics, ERP, Dashboards)
By application
Kindergarten
K-12
Higher Education
Top: Biggest Companies
Apple
Cisco Systems
Dell
Discovery Communication
Fujitsu Limited
HP
Blackboard
IBM
Jenzabar
Lenovo
Microsoft
Panasonic
Promethean
SABA
Smart Technologies
Toshiba
Dynavox Mayer-Johnson
Access the full study findings here:: https://market.us/report/education-technology-ed-tech-and-smart-classrooms-market/
Report Scope
| | |
| --- | --- |
| Report Attribute | Details |
| The market size value in 2022 | USD 115.94 Bn |
| Revenue forecast by 2032 | USD 498.39 Bn |
| Growth Rate | CAGR Of 15.7% |
| Regions Covered | North America, Europe, Asia Pacific, Latin America, and Middle East & Africa, and Rest of the World |
| Historical Years | 2017-2022 |
| Base Year | 2022 |
| Estimated Year | 2023 |
| Short-Term Projection Year | 2028 |
| Long-Term Projected Year | 2032 |
Contact
Contact Person: Mr. Lawrence John
Global Business Development Team – Market.us
Market.us (Powered By Prudour Pvt. Ltd.)
For Sales Enquiries: [email protected]
Address: 420 Lexington Avenue, Suite 300 New York City, NY 10170, United States
Tel: +1 718 618 4351
What is Education Technology (Ed Tech)?
Education Technology (Ed Tech) refers to the use of technology and software applications in the learning and teaching process.
What are Smart Classrooms?
Smart Classrooms are modern classrooms equipped with advanced technology tools such as projectors, interactive whiteboards, and learning management systems.
What is the expected growth rate of the Education Technology (Ed Tech) and Smart Classrooms Market?
The global Education Technology (Ed Tech) and Smart Classrooms Market is expected to grow at a CAGR of around 15.7% during the forecast period.
What are some of the key drivers of growth in the Ed Tech and smart classrooms market?
Some of the key drivers of growth in this market include the increasing demand for digital learning tools, the rise of online education, and the growing use of mobile devices in the education sector. In addition, the COVID-19 pandemic has accelerated the adoption of technology in education, leading to increased demand for Ed Tech and smart classrooms.
What are some of the key challenges facing the Ed Tech and smart classrooms market?
Some of the key challenges in this market include the high cost of technology, the need for teacher training and support, and concerns about student privacy and data security. In addition, there can be resistance to change from teachers and schools, who may be reluctant to adopt new technology.
What are some of the recent developments in the Ed Tech and smart classrooms market?
Recent developments in this market include the emergence of new digital learning tools and platforms, such as virtual and augmented reality, and the increasing use of data analytics and artificial intelligence in education. In addition, there has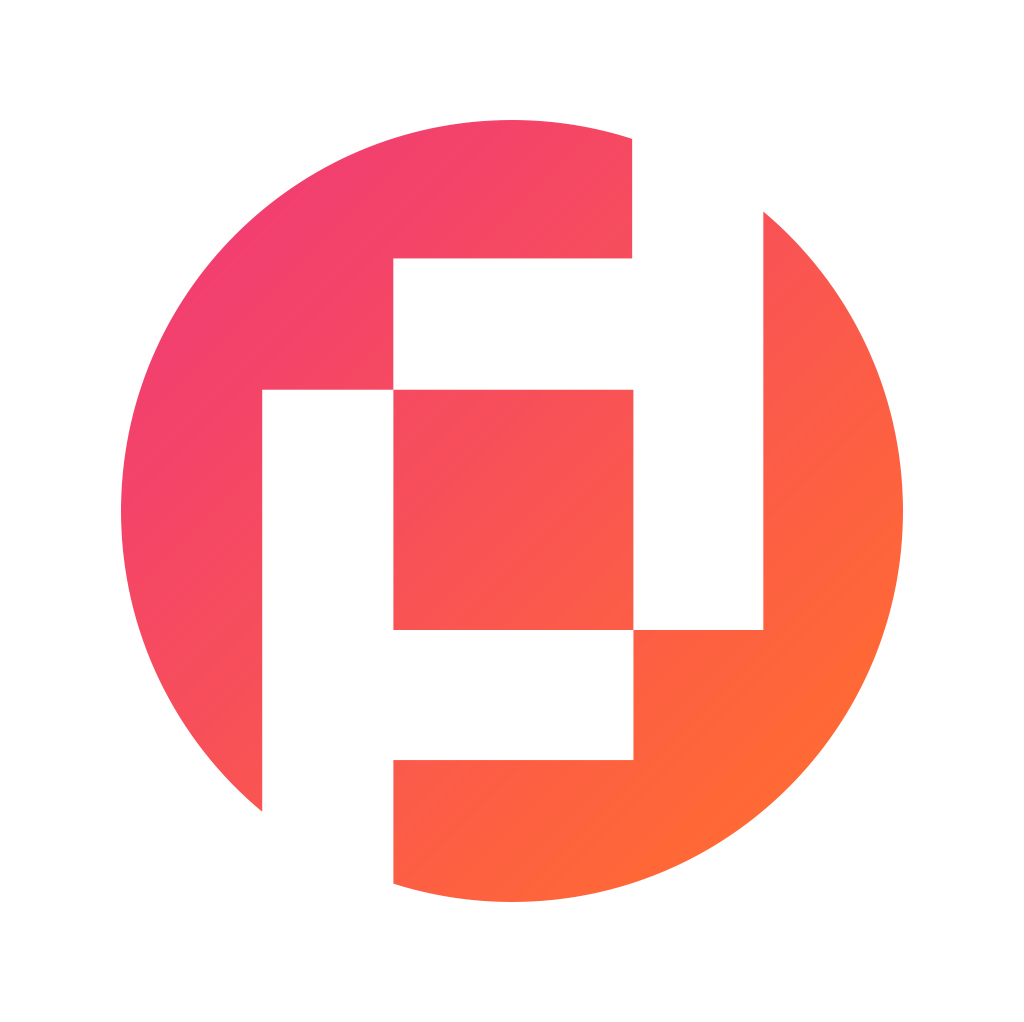 Prudour Private Limited
The team behind market.us, marketresearch.biz, market.biz and more. Our purpose is to keep our customers ahead of the game with regard to the markets. They may fluctuate up or down, but we will help you to stay ahead of the curve in these market fluctuations. Our consistent growth and ability to deliver in-depth analyses and market insight has engaged genuine market players. They have faith in us to offer the data and information they require to make balanced and decisive marketing decisions.
More Posts By Prudour Private Limited