Electric Powertrain Market With 26% CAGR, Market Predicted To Generate USD 1,015 Bn In Revenues By 2032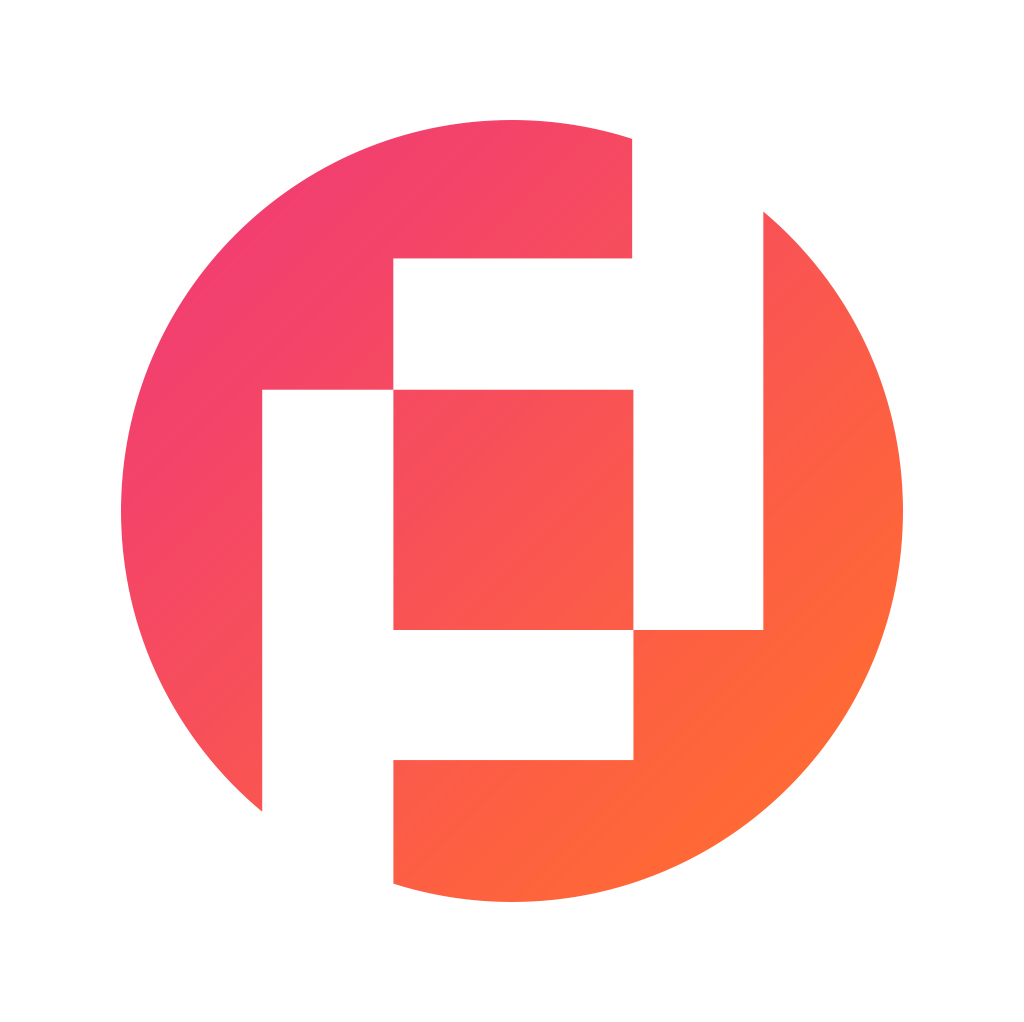 Prudour Private Limited
Updated · Jul 27, 2023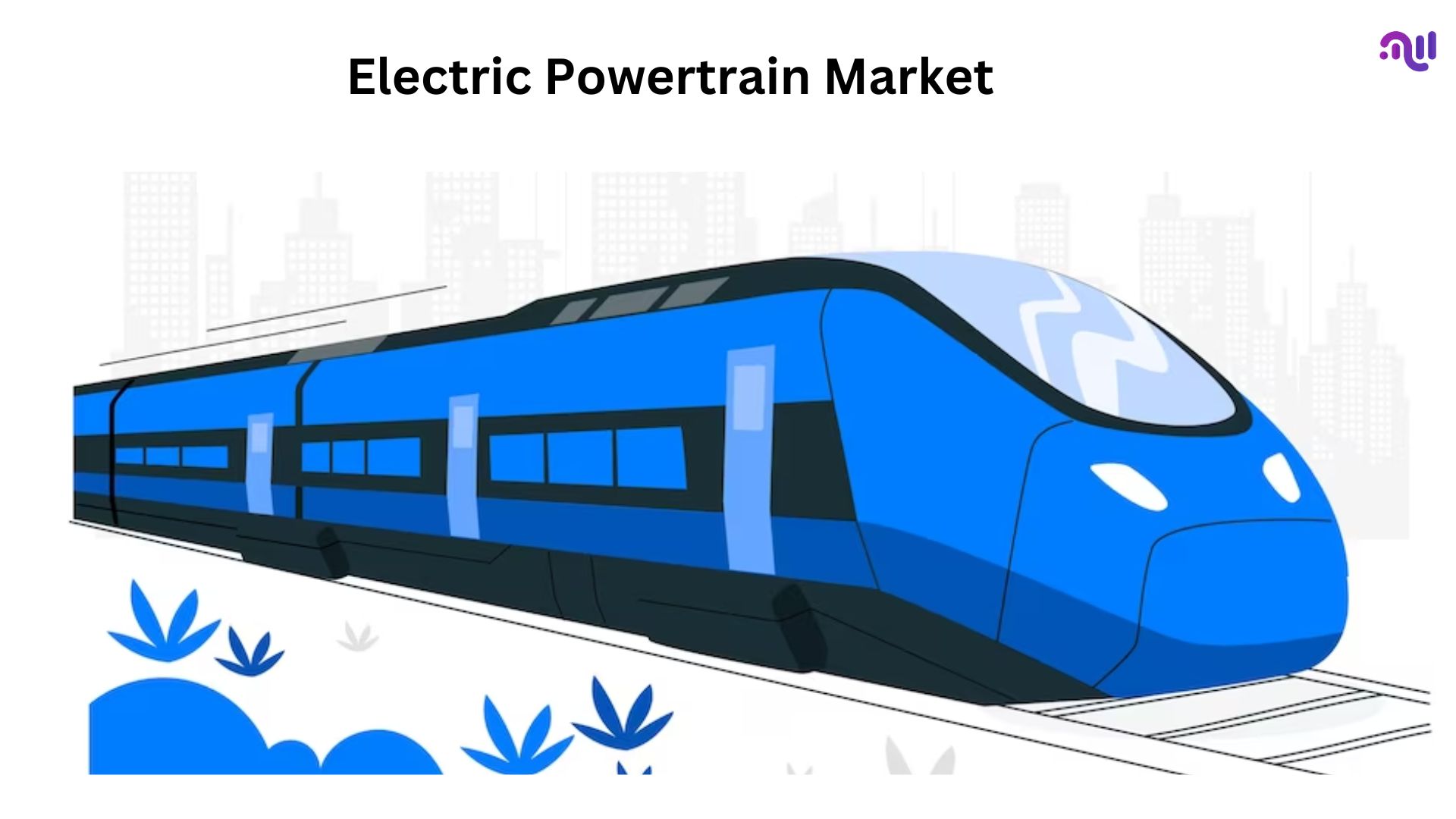 WHAT WE HAVE ON THIS PAGE
Market Overview
Published Via 11Press : The Electric Powertrain Market has emerged as a key part of automotive electrification efforts. A powertrain refers to any system used for transporting mechanical energy between an electric motor and its wheels – propelling electric vehicles forward. One key driver behind the expansion of the electric powertrain market was the global adoption of electric vehicles. As countries and governments committed to cutting greenhouse gas emissions while shifting away from fossil fuels, automakers made strides toward producing electric cars with more powerful electric powertrains.
The Electric Powertrain Market Size Was USD 103 Billion In 2022 And is Projected To Reach a Revised Size Of USD 1,015 Billion By 2032, Growing At A CAGR of 26%
Advancements in battery technology played an indispensable part in improving both performance and range for electric powertrains. Lithium-ion batteries saw significant advancement, which resulted in longer driving ranges and faster charging times, with promises for even further breakthroughs due to solid-state batteries or other emerging technologies in future years.
Download Your Guide: Explore the Rapid Growth Potential of the Market – Get Our PDF Sample Report@ – https://market.us/report/electric-powertrain-market/request-sample/
Key Takeaways
Rapid Growth and Adoption: The electric powertrain market has experienced remarkable expansion and widespread adoption due to an upsurge in electric vehicle (EV) demand as well as efforts towards creating cleaner transportation alternatives.
Advancements in Battery Technology: Significant advances in battery technology have had an enormous effect on improving both performance and range for electric powertrains. Lithium-ion batteries in particular have become more affordable over time, helping make electric cars an increasingly viable solution.
Competitive Position: The market for electric vehicle options is highly competitive, featuring established automakers, startups, and technology firms all striving to develop more energy-efficient and powerful EV powertrains than their rivals. As such, competition between these entities has resulted in innovation as well as expanded choices available to consumers.
Environmental Benefits: Electric powertrains contribute significantly to lowering greenhouse gas emissions and air pollution, providing more eco-friendly alternatives than internal combustion engine vehicles – aligning perfectly with global efforts to combat climate change and improve air quality.
Investment in R&D: Businesses have invested heavily in research and development to enhance the efficiency, durability, cost-effectiveness, and innovation of electric powertrains. Their efforts result in continuous technological innovations on the market that spur further advances.
Regional Analysis
North America: North America and specifically the US experienced substantial expansion in terms of electric vehicle adoption rates over recent years. Tesla had an outsized effect in this respect as one of their key products had an enormous impact on local EV adoption efforts. This region had an established EV charging infrastructure network that fostered the growth of electric vehicle adoption while incentivizing consumers to switch.
Europe: European markets were leaders in terms of electric powertrain adoption rates due to supportive government policies and incentives for such technologies, with Norway, The Netherlands, and Sweden showing high rates.
European emission reduction targets inspired automakers to focus on designing electric powertrains and sustainable mobility solutions, leading to significant investments in charging infrastructure and renewable energy projects in support of electric mobility.
Asia-Pacific: This market was an essential one for electric powertrains, led largely by China which emerged as the biggest EV market globally. China implemented aggressive policies and incentives in order to promote adoption while simultaneously driving domestic EV production.
Japan and South Korea had also made impressive advances in electric powertrain technology, investing heavily in electrification through their automotive industries.
Latin America:
Latin America experienced slower adoption compared to other regions; however, its interest in electric powertrains and vehicles increased steadily over time. Brazil and Chile led in terms of electric vehicle adoption; their governments actively supported charging infrastructure expansion efforts in both nations.
Economic constraints and limited charging infrastructure were primary inhibitors to wide-scale
electrification across Asia-Pacific regions. Its Middle East and Africa: This region's electric vehicle market remains relatively incipient with far fewer electric cars on the road compared with other global regions.
Drivers
Environmental Concerns: Climate change awareness and the desire to lower emissions have been major drivers in the surge of interest in electric powertrain solutions, including electric vehicles (EVs). They offer cleaner transportation alternatives than their combustion-engine counterparts while helping mitigate transportation's negative environmental impact.
Government Policies and Incentives: As governments around the world embrace clean mobility solutions, supportive government policies and incentives have played a pivotal role in driving the adoption of electric powertrains. Countries around the globe have implemented regulations, emission standards, tax benefits, and subsidies designed to accelerate this transformation and encourage people to switch.
Advancements in Battery Technology: Technological advances have propelled the electric powertrain market forward. Improvements to battery energy density, capacity, and cost have produced longer EV driving ranges with faster charging times that offer increased overall performance; making EVs more practical and appealing than ever for consumers.
Energy Security and Independence: Moving toward electric powertrains aligns with the goals of energy security and independence. Reducing dependence on imported fossil fuels by using domestic electricity sources including renewable energies makes for more stable and resilient infrastructures.
Market Segments
Based on Electric Vehicle Type
BEV Component

Motor/Generator
Power Electronics Controller
Battery
Converter
Other BEV Component

HEV/PHEV Component

Motor/Generator
Power Electronics Controller
Battery
Converter
Other HEV/PHEV Components

48V MHEV Component

12V Battery
48V Battery
Battery Management System
Other 48V MHEV components
Based on Powertrain Type
MHEV Powertrain
BEV Powertrain
Parallel Hybrid Powertrain
Series Hybrid Powertrain
Series-Parallel Hybrid Powertrain
Key Players
BorgWarner Inc.
Schaeffler AG
Magna International Inc.
Continental AG
Marelli Holdings Co., Ltd.
ZF Friedrichshafen AG
Nidec Corporation
Mitsubishi Electric Corporation
Other Key players
To Understand How Our Report Can Bring a Difference To Your Business Strategy, Inquire About A Brochure at – https://market.us/report/electric-powertrain-market/#inquiry
Opportunities
Electric Vehicle (EV) Manufacturing: With increasing consumer interest in eco-friendly transportation and an increase in electric car demand comes the opportunity for automakers and startups alike to invest in manufacturing electric vehicles with advanced and efficient powertrains to satisfy this market trend. Companies could take advantage of EV manufacturing investments to produce eco-friendly transportation that meets consumers' wants for sustainable transport solutions.
Battery Technology Development: Advancements in battery technology are central to improving both performance and range in electric vehicles, creating opportunities for research in terms of its chemistry, energy density, and costs while driving further innovation within the electric powertrain market.
Charging Infrastructure Deployment: With more electric cars on the roads comes an increased need for charging infrastructure expansion. Companies can capitalize on this opportunity by investing in developing and installing charging stations, fast charging networks, and intelligent charging solutions – an opportunity that businesses must seize quickly to stay competitive in this rapidly-evolving field.
Electric Commercial Vehicles: Electric commercial vehicle electrification presents companies with an immense opportunity for innovation within their transportation sector, including delivery vans, trucks, and buses. Companies could harness this trend to develop powertrains tailored specifically for each commercial application – this transition could reduce emissions substantially while increasing operational efficiencies within these fleets.
Challenges
Battery Technology and Cost: While battery technology continues to evolve rapidly, one major challenge still stands: improving energy density while simultaneously decreasing costs is essential to expanding EV range and affordability.
Charging Infrastructure: Access and availability to electric vehicle charging infrastructure can be an obstacle to the adoption of electric vehicles (EV). Building out widespread and fast charging networks requires significant investments as well as coordination across stakeholders.
Range Anxiety: Range anxiety is one of the primary concerns among potential EV buyers; increasing range and improving charging infrastructure can help assuage this worry.
Limited Driving Range for Commercial Vehicles: Long-haul commercial vehicles and heavy-duty trucks often face difficulty finding sufficient driving range with current battery technology, making electrification of these vehicles an ongoing challenge. Finding suitable solutions remains key.
Charging Speed and Grid Capacity: Faster-charging solutions are essential to match the convenience of conventional vehicle refueling stations, yet rapid charging places strain on electrical grid infrastructure that necessitates upgrades or smart grid solutions to alleviate.
Recycling and End-of-Life Battery Management: For environmental sustainability purposes, recycling used EV batteries properly is critical in order to minimize their environmental footprint. Yet finding sustainable yet cost-effective recycling systems remains a daunting challenge.
Recent Development
Battery Technology Advancements: There were continued advancements in battery technology that led to higher energy density, longer driving ranges, and faster charging capabilities of electric vehicles. Solid-state batteries as well as other emerging battery technologies showed great promise in further improving electric powertrains.
Increased Adoption of Electric Vehicles: The adoption of electric vehicles (EVs) continued its global rise as major automakers introduced electric models, and many countries and regions set ambitious goals to phase out internal combustion engine vehicles in favor of electric mobility.
Expansion of Charging Infrastructure: The electric powertrain market saw significant advancement in terms of charging infrastructure expansion. Governments, businesses, and charging network operators made investments to build public charging stations, fast-charging networks, and commercial fleet charging solutions.
E-Mobility Services: E-mobility services such as electric scooters and bikes saw increasing adoption within urban environments, helping address last-mile transportation needs while simultaneously decreasing congestion levels. Micromobility solutions were integral in meeting last-mile needs effectively while relieving last-mile congestion issues.
Report Scope
| | |
| --- | --- |
| Report Attribute | Details |
| The market size value in 2022 | USD 103 Bn |
| Revenue Forecast by 2032 | USD  1,015 Bn |
| Global Market Growth Rate (2023 to 2032) | CAGR Of 26 % |
| Regions Covered | North America, Europe, Asia Pacific, Latin America, and Middle East & Africa, and Rest of the World |
| Historical Years | 2017-2022 |
| Base Year | 2022 |
| Estimated Year | 2023 |
| Short-Term Projection Year | 2028 |
| Long-Term Projected Year | 2032 |
FAQs
Q1: What is the Electric Powertrain Market?
A1: The electric powertrain market involves the development and adoption of electric vehicle (EV) propulsion systems that replace traditional internal combustion engines with electric motors and batteries.
Q2: How big is the Electric Powertrain Market?
A2: The global Electric Powertrain Market size was estimated at USD 103 billion in 2022 and is expected to reach USD 1,015 billion in 2032.
Q3: What is the Electric Powertrain Market growth?
A3: The global Electric Powertrain Market is expected to grow at a compound annual growth rate of 26 %.
Q4: Who are the key companies/players in the Electric Powertrain Market?
A4: Some of the key players in the Electric Powertrain Markets are BorgWarner Inc., Schaeffler AG, Magna International Inc., Continental AG, Marelli Holdings Co., Ltd., ZF Friedrichshafen AG, Nidec Corporation, Mitsubishi Electric Corporation, Other Key players
Q5: Why is the Electric Powertrain Market important?
A5: The market is vital for promoting sustainable transportation by reducing emissions and dependence on fossil fuels, contributing to climate change mitigation, and improving air quality.
Q6: What are the key drivers of the Electric Powertrain Market?
A6: Drivers include environmental concerns, government policies and incentives, advancements in battery technology, cost reductions, and growing consumer interest in eco-friendly transportation.
Contact
Global Business Development Team – Market.us
Market.us (Powered by Prudour Pvt. Ltd.)
Send Email: [email protected]
Address: 420 Lexington Avenue, Suite 300 New York City, NY 10170, United States
Tel: +1 718 618 4351
Website: https://market.us/
Content has been published via 11press. for more details please contact at [email protected]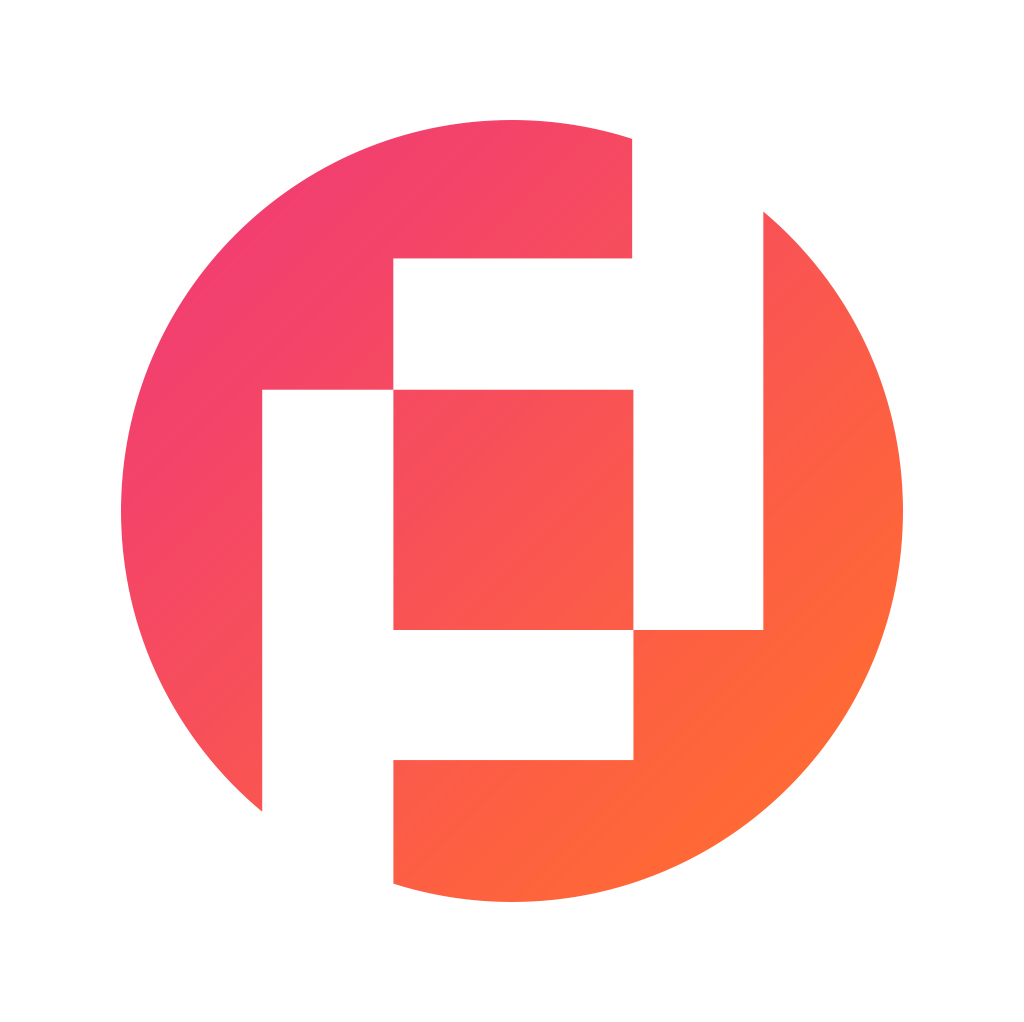 Prudour Private Limited
The team behind market.us, marketresearch.biz, market.biz and more. Our purpose is to keep our customers ahead of the game with regard to the markets. They may fluctuate up or down, but we will help you to stay ahead of the curve in these market fluctuations. Our consistent growth and ability to deliver in-depth analyses and market insight has engaged genuine market players. They have faith in us to offer the data and information they require to make balanced and decisive marketing decisions.
More Posts By Prudour Private Limited