Electrification Market Expected To Achieve USD 170.4 Bn In Revenues By 2032, Driven By A 8.9% CAGR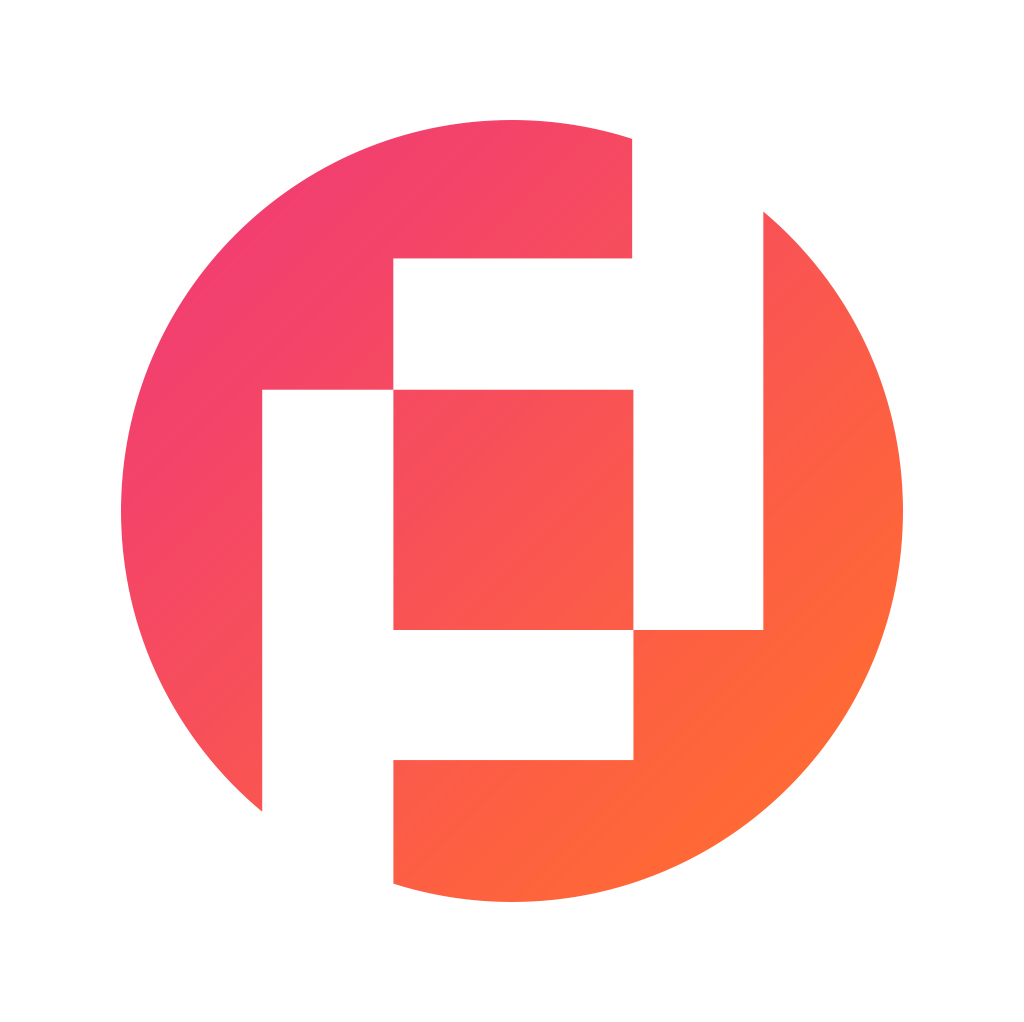 Prudour Private Limited
Updated · Jul 27, 2023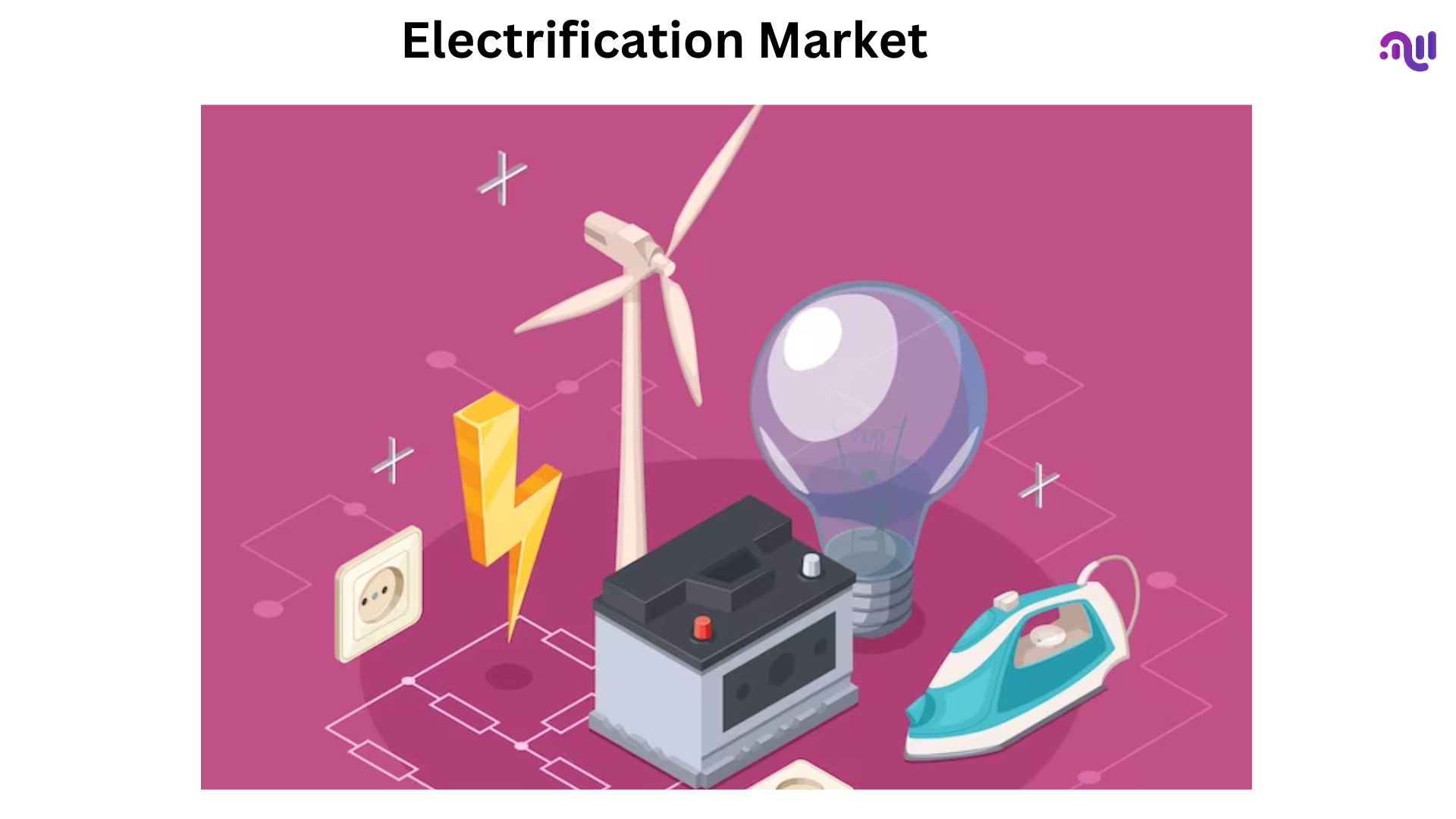 WHAT WE HAVE ON THIS PAGE
Market Overview
Published Via 11Press : Electrification Market was experiencing an unprecedented boom across a broad spectrum of industries in 2022. Prompted largely by climate change and greenhouse gas emission reduction efforts, one significant segment was electric vehicles (EVs). Major automakers as well as startups alike invested heavily in researching, designing, producing, deploying, and marketing EVs; leading to advances in battery technology with longer driving ranges than before.
The Electrification Market Size Was USD 74.2 Billion In 2022 And Is Projected To Reach a Revised Size Of USD 170.4 Billion By 2032, Growing At A CAGR of 8.9%
Governments around the globe were taking proactive steps towards cleaner transportation by offering incentives, subsidies, and stricter emissions regulations – aid that was aiding in expanding charging infrastructure so consumers can more easily adopt electric vehicles.
Simultaneously, the renewable energy sector was growing quickly with increasing installations of solar, wind, and other sustainable sources like hydro. Cost reduction for renewable technologies combined with decarbonization efforts were driving its rapid development; energy storage solutions also played a pivotal role in helping integrate intermittent renewables seamlessly into grid infrastructure for improved grid resilience and stability.
Download Your Guide: Explore the Rapid Growth Potential of the Market – Get Our PDF Sample Report@ – https://market.us/report/electrification-market/request-sample/
Key Takeaways
Electric Vehicle (EVs) Adoption Surges in the Electrification Market: The electrification market has witnessed an explosion of interest in electric vehicles (EVs). Technological innovations in battery packs have resulted in longer driving ranges and faster charging times, making EVs increasingly attractive to consumers. Governments and companies worldwide have invested extensively in charging infrastructure including charging stations to support this transition process.
Transition to Renewable Energies: Electrification market growth has long been tied to the increasing use of renewable energies such as solar, wind, hydro, and geothermal. As concerns about climate change arise, governments and businesses increasingly turn towards cleaner forms of power in order to lower carbon emissions and lessen environmental damage.
Energy Storage Solutions Are Crucial: Energy storage technologies have become indispensable components of today's electrification market, such as advanced batteries and pumped hydro storage solutions that help store excess renewable energy before it's needed and release it when demand rises – providing grid stability and reliable power supply for decades.
Government Policies and Incentives: Government policies and incentives play a pivotal role in driving electrification. Many nations offer financial incentives, tax benefits, and subsidies in order to encourage electric vehicle adoption as well as renewable energy development projects.
Advancements in Technology: Technological advances have produced more efficient and cost-effective electrification solutions. As research and development expand, we should see further advancements in terms of electric vehicle (EV) range, charging speeds, and renewable energy usage efficiency.
Business Opportunities and Investments: The electrification market has presented numerous business opportunities across a range of sectors. Businesses engaged in manufacturing EVs, renewable energy projects, energy storage technologies, or charging infrastructure projects have seen remarkable expansion while attracting investments.
Regional Analysis
North America: North America was home to a robust electrification market. Both the United States and Canada led in the adoption of electric vehicles with various states offering incentives to encourage their purchase, along with significant investments into renewable energy projects like solar and wind power, plus strong charging infrastructure networks with innovative energy storage solutions that provided support for market activity.
Europe: Europe was emerging as a leader in the electrification market, setting ambitious EV adoption targets across several European nations with some even planning to ban their sale within years. Strong government support, stringent emission regulations, and robust charging infrastructure all helped solidify Europe's leadership role when it came to electrification. European nations also heavily invested in renewable energy projects making significant strides toward cleaner sources of power.
Asia-Pacific: Asia-Pacific was an influential force in the electrification market due to large automotive markets and air pollution issues. China emerged as a notable player due to strong government support for electric mobility through strong government incentives; South Korea and Japan made substantial advances with renewable energy investments and energy storage technologies as well.
Latin America: Latin American countries were gradually adopting electrification, led by Brazil, Chile, and Mexico. Urban centers experienced greater adoption of electric vehicles; governments implemented policies promoting renewable energy projects with differing results depending on each nation.
Middle East and Africa: Electrification technologies were in their infancy across this region, although some countries such as the United Arab Emirates were investing in renewable energy infrastructure and electric vehicle infrastructure development. Overall adoption rates of electrification technologies were slower compared with other regions due to factors like economic dependence on oil revenues or an abundance of cheap fossil fuels which presented challenges that prevented rapid electrification efforts from developing quickly in certain places.
Drivers
Environmental Concerns: Climate change awareness and its urgency has been an influential driver in electrification efforts worldwide. Governments, businesses, and consumers increasingly understand that electrified technologies such as electric vehicles and renewable energy sources offer cleaner alternatives than fossil-based systems that may pollute more deeply over time.
Government Policies and Incentives: Government policies and incentives worldwide have played a pivotal role in encouraging electrification. Such incentives could include tax breaks, subsidies, grants, or regulations designed to spur electrification efforts by encouraging the adoption of electric vehicles, increasing renewable energy capacity, or investing in energy storage technologies.
Developments in Technology: Consistent advances in electrification technologies have transformed electric vehicles, renewable energy sources, and storage solutions to become more energy-efficient, cost-effective solutions for consumers. Battery technology advancements in particular have provided longer-lasting batteries with faster charging capability – making EVs even more practical than before for consumers.
Economic Benefits: Electrification brings many economic advantages, from reduced reliance on imported fossil fuels and job creation in renewable energy and electric vehicle industries to potential cost savings associated with using electricity instead of traditional fuels.
Energy Security: Electrification can enhance energy security by diversifying energy sources and decreasing dependence on finite fossil fuels, like fossils. Renewable sources, like solar and wind power, offer abundant supplies of domestic power which aren't subject to price fluctuation on international markets.
Market Segmentation
Based on Source
Renewable Energy
Fossil Fuel-based
Nuclear Power
Based on Application
Industrial
Buildings
Transportation
Key Players
ABB Ltd.
Siemens
Powersys Solutions
ZAPI GROUP
Enel S.p.A.
Duke Energy Corporation
Schneider Electric SE
General Electric Company
ICF International, Inc.
Other Key Players
To Understand How Our Report Can Bring a Difference To Your Business Strategy, Inquire About A Brochure at – https://market.us/report/electrification-market/#inquiry
Opportunities
Electric Vehicles (EVs) and Charging Infrastructure: As electric vehicle adoption grows, automakers, startups, and established companies all see opportunities in investing in manufacturing, R&D, and related services as well as expanding infrastructure such as charging stations with smart charging solutions and innovative charging technologies.
Renewable Energy Projects: As we transition toward cleaner sources of electricity generation, renewable energy projects offer businesses investing in solar, wind, hydro, or any other clean energy projects new investment opportunities. Companies involved with the developing, construction, and operations of such facilities may find an opportunity in meeting growing demands for sustainable electricity generation.
Smart Grid and Energy Management Solutions: The electrification market presents companies with an opportunity to develop smart grid technologies and energy management solutions, which facilitate efficient electricity distribution, demand response mechanisms and maximize utilization of renewable resources.
Sustainable Transportation Solutions: Beyond electric cars, companies with pioneering electric solutions for various modes of transport such as buses, trucks, ships, and airplanes may experience considerable advantages by electrifying all modes of transport – not only cars!
Challenges
Range and Charging Infrastructure: Electric vehicles still face challenges related to driving range and charging infrastructure availability. Although battery technology has seen advancements over time, consumers remain concerned with limited range compared to conventional internal combustion engine vehicles and need an effective charging network that encourages people to make the switch to these cleaner vehicles.
Battery Technology and Recycling: Battery technology still presents its share of challenges when it comes to cost, energy density, and raw material sourcing – especially due to rare metal requirements used for battery production resulting in supply chain bottlenecks if production requires certain specific metals like lithium. Furthermore, recycling batteries presents environmental concerns which necessitate sustainable solutions.
Initial Costs Are High: Initial costs associated with electric vehicles and renewable energy installations still tend to be more costly than their conventional alternatives, deterring some consumers and businesses from making the transition. Even though total ownership costs for EVs is steadily decreasing over time due to reduced operating expenses, initial costs remain an obstacle for some buyers.
Grid Integration of Renewable Energy: Integrating intermittent renewable energies such as solar and wind into the grid can be complex. Balancing their variable output with demand requires sophisticated grid management techniques as well as storage solutions; as the mix becomes increasingly renewable energy intensive. Grid Stability and Security Concerns Increase
Recent Development
Electric Vehicle Range and Battery Technology Advancements: Electric vehicle manufacturers made significant strides forward with developing battery technology to increase driving range and faster charging capabilities, helping ease consumer concerns about range anxiety. This trend made EVs more practical for everyday use.
Expanding Charging Infrastructure: Governments and private companies continued investing in expanding electric vehicle charging infrastructure, making it more accessible and convenient for EV owners to charge their vehicles. Fast charging networks proved particularly effective at shortening charging time while further encouraging adoption.
Rise of E-Mobility Services: E-mobility services such as shared electric scooters and bikes have experienced explosive growth across urban environments, offering short-distance commuters an efficient alternative for short commutes while helping reduce traffic congestion and emissions.
Commitments to Carbon Neutrality: Countries, cities, and corporations worldwide have made ambitious pledges to reach carbon neutrality by cutting greenhouse gas emissions through electrification initiatives that emphasize electric vehicles and renewable sources as the way forward. Electrification remains central in these initiatives with many making promises regarding their deployment as part of this transition strategy.
Report Scope
| | |
| --- | --- |
| Report Attribute | Details |
| The market size value in 2022 | USD 74.2 Bn |
| Revenue Forecast by 2032 | USD  170.4 Bn |
| Global Market Growth Rate (2023 to 2032) | CAGR Of 8.9 % |
| Regions Covered | North America, Europe, Asia Pacific, Latin America, and Middle East & Africa, and Rest of the World |
| Historical Years | 2017-2022 |
| Base Year | 2022 |
| Estimated Year | 2023 |
| Short-Term Projection Year | 2028 |
| Long-Term Projected Year | 2032 |
FAQs
Q1: What is the Electrification Market?
A1: The electrification market refers to the growing trend of adopting electric technologies, such as electric vehicles and renewable energy sources, to reduce carbon emissions and promote sustainability in various industries.
Q2: How big is the Electrification Market?
A2: The global Electrification Market size was estimated at USD 74.2 billion in 2022 and is expected to reach USD 170.4 billion in 2032.
Q3: What is the Electrification Market growth?
A3: The global Electrification Market is expected to grow at a compound annual growth rate of 8.9%.
Q4: Who are the key companies/players in the Electrification Market?
A4: Some of the key players in the Electrification Markets are ABB Ltd., Siemens, Powersys Solutions, ZAPI GROUP, Enel S.p.A., Duke Energy Corporation, Schneider Electric SE, General Electric Company, ICF International, Inc., and Other Key Players.
Q5: What are the key drivers of the Electrification Market?
A5: The main drivers include environmental concerns, government policies, and incentives, advancements in technology, economic benefits, and growing public demand for sustainable solutions.
Q6: What are the challenges in the Electrification Market?
A6: Challenges include limited EV driving range, charging infrastructure, battery technology and recycling, high initial costs, grid integration of renewables, lack of standardization, and transitioning existing infrastructure.
Contact
Global Business Development Team – Market.us
Market.us (Powered by Prudour Pvt. Ltd.)
Send Email: [email protected]
Address: 420 Lexington Avenue, Suite 300 New York City, NY 10170, United States
Tel: +1 718 618 4351
Website: https://market.us/
Content has been published via 11press. for more details please contact at [email protected]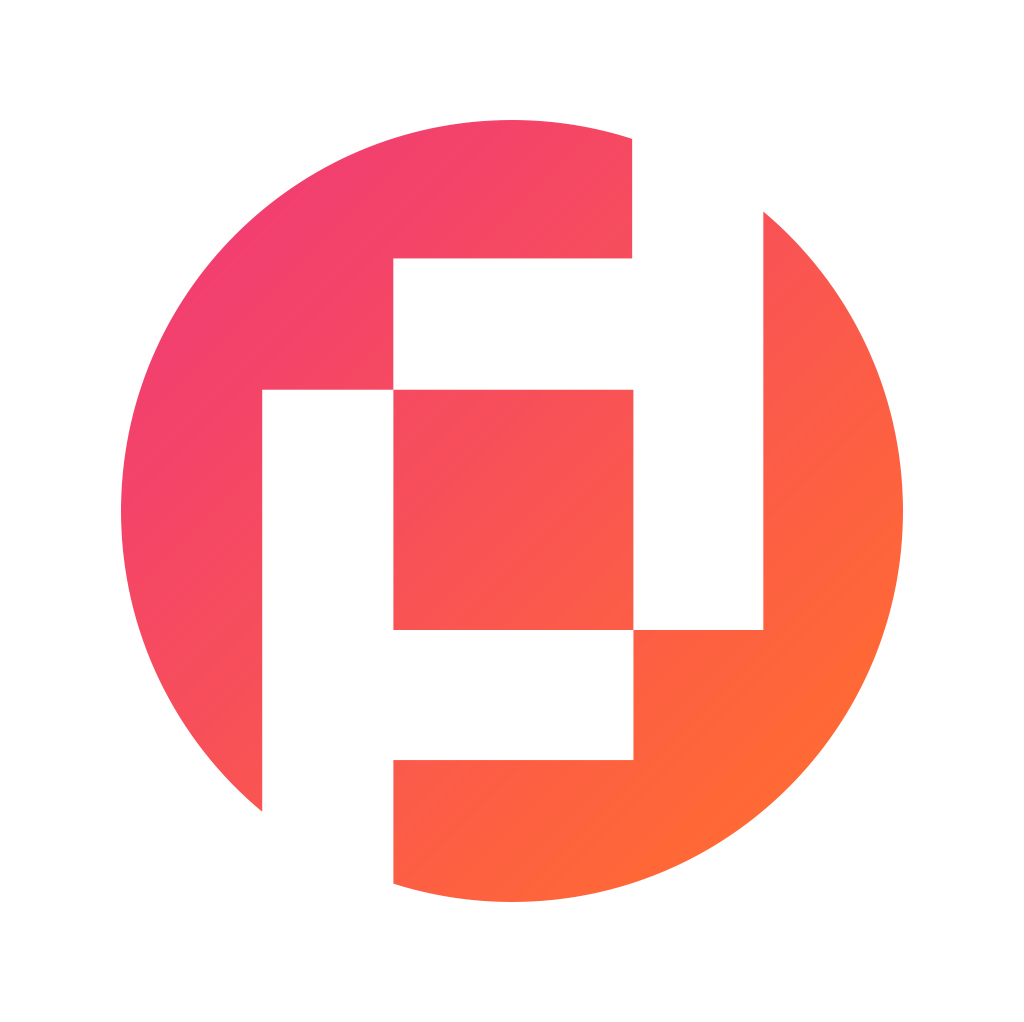 Prudour Private Limited
The team behind market.us, marketresearch.biz, market.biz and more. Our purpose is to keep our customers ahead of the game with regard to the markets. They may fluctuate up or down, but we will help you to stay ahead of the curve in these market fluctuations. Our consistent growth and ability to deliver in-depth analyses and market insight has engaged genuine market players. They have faith in us to offer the data and information they require to make balanced and decisive marketing decisions.
More Posts By Prudour Private Limited