Electronic Lab Notebook Market to Hit 1,164.7 Million by 2032, At a CAGR of 7.6 % | Says Growth Market.us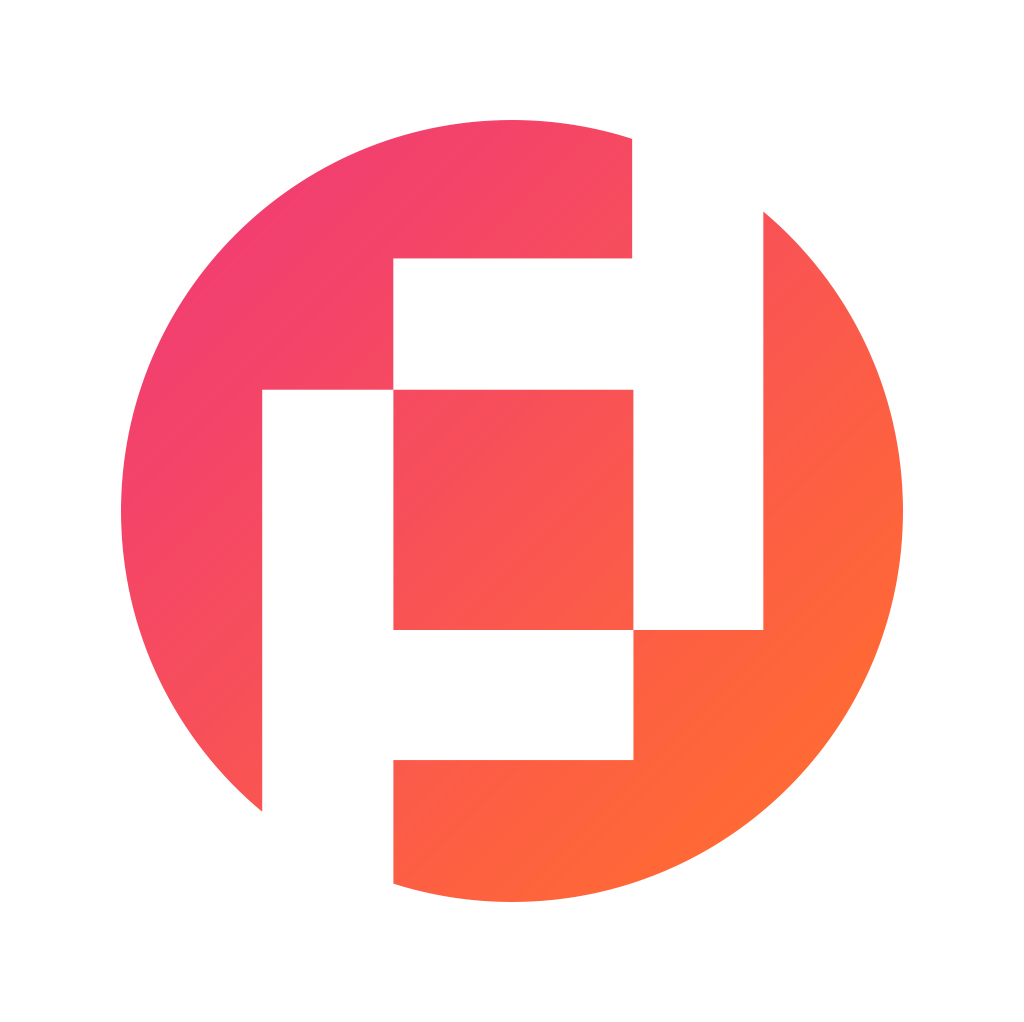 Prudour Private Limited
Updated · Jul 27, 2023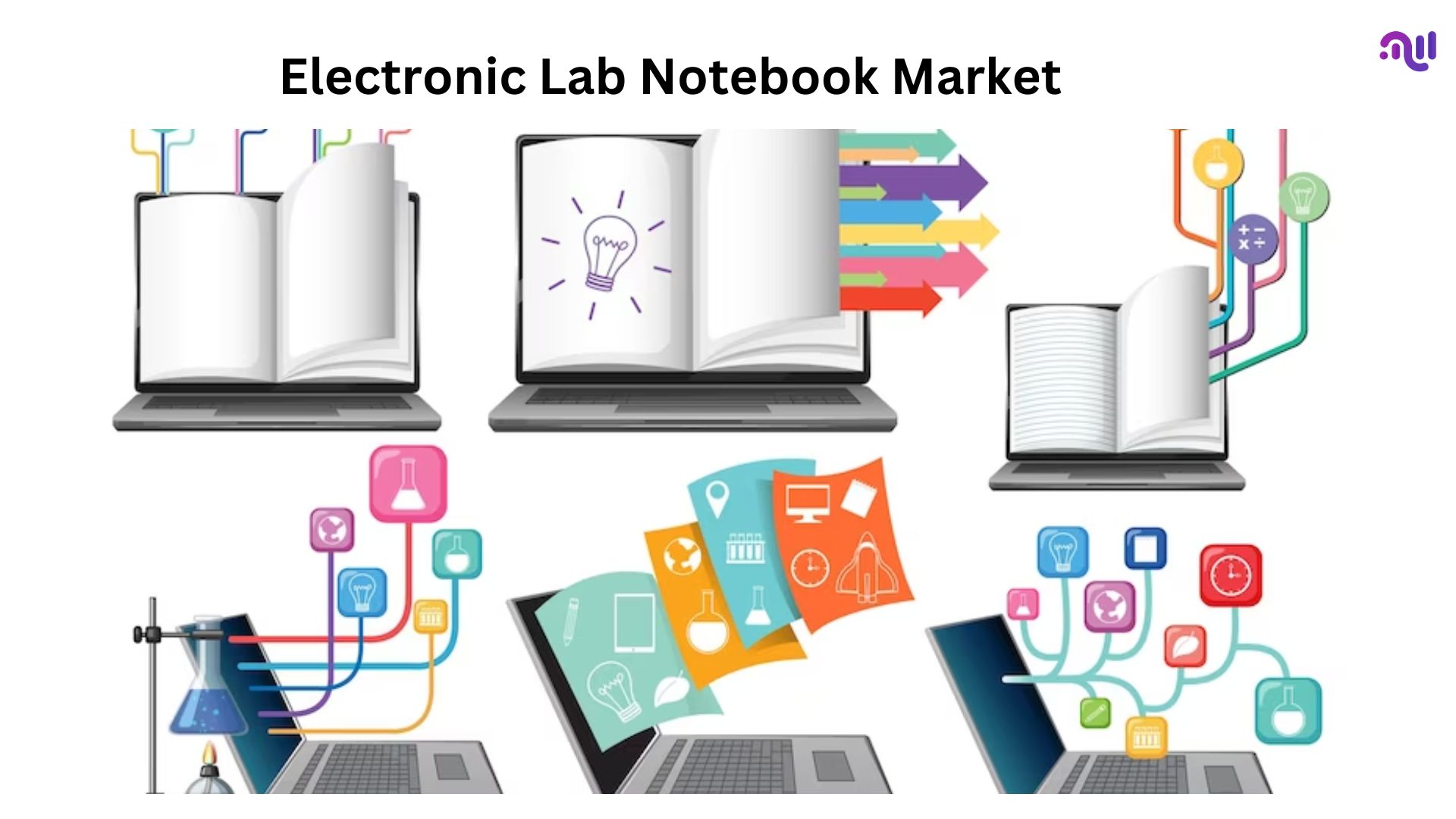 Market Overview
Published Via 11Press : The electronic lab notebook market has been experiencing significant growth in recent years, driven by the increasing digitization of laboratories and research facilities. Electronic lab notebooks (ELNs) have emerged as a vital tool for scientists and researchers to document, organize, and share their experiments and data. ELNs provide an efficient alternative to traditional paper-based notebooks, allowing for easy searchability, collaboration, and data integration.
The market for notebooks and electronic devices was worth USD 570.2 million in 2022. This number is predicted to increase to approximately USD 1,164.7 Million by 2032. Between 2023 and 2032 the market will have the highest CAGR at 7.6 %.
One key driver of the electronic lab notebook market is the need for effective data management solutions in research organizations. ELNs offer features such as data storage, version control, audit trails, and security protocols that enhance data integrity and compliance with regulatory requirements. Additionally, the growing adoption of cloud-based ELN platforms further facilitates accessibility and collaboration among geographically dispersed teams.
Another factor contributing to the growth of the electronic lab notebook market is the increasing emphasis on scientific reproducibility. With concerns about irreproducible research findings rising across various disciplines, ELNs play a crucial role in ensuring transparency by providing detailed records of experiments and methodologies. This not only enhances scientific integrity but also saves time for researchers by eliminating repetitive experiments or rework due to missing or illegible notes.
As a result of these factors driving demand for electronic lab notebooks, both established vendors and new players are actively focusing on developing innovative features such as artificial intelligence-driven automation capabilities that streamline workflows even further.
For insights on global, regional, and country-level parameters with growth opportunities from 2023 to 2033 – Download a FREE sample report @ https://market.us/report/electronic-lab-notebook-market/request-sample/
Key Takeaway
The global ELN market is expected to grow at a CAGR of 7.6% from 2022 to 2032.
The growth of the market is being driven by the increasing demand for ELNs from various end-users, such as life sciences companies, pharmaceutical companies, and academic institutions.
The rising popularity of cloud-based ELNs is also contributing to the growth of the market.
The major players in the market include LabArchives, LabLynx, PerkinElmer, Thermo Fisher Scientific, and lab notebook.
Regional Snapshot
North America: North America has proven to be a leading participant on the electronic notebook market. 

This region houses several biotechnology, pharmaceutical research, and academic institutions which heavily depend on digital solutions to manage data and documenting.

 

Demand for ELNs in North America has been driven by the necessity for effective data management, collaboration and compliance with the regulatory requirements.

 

ELN suppliers throughout the region tend to emphasize the security of data and offer customization options in order to meet the particular requirements of research institutions.

Europe: Europe is another important marketplace for lab notebooks that are electronic. 

States like those of the United Kingdom, Germany, France, as well as Switzerland, are home to a large number of industries that are research-intensive, such as biotechnology, pharmaceuticals, as well as academic institutions.

 

European institutions have been using the use of ELNs to simplify their research procedures, increase access to data, and improve collaboration between researchers and teams.

 

In addition, compliance with regulations with respect to data privacy as well as data integration with various laboratory instruments are important factors for the adoption of ELNs in Europe.

Asia Pacific: The electronic notebook market for laboratory notebooks within the Asia Pacific region has been witnessing steady growth. 

States like China, Japan, India, and South Korea are key players in the market.

 

With the region's research and development capabilities growing and the need for ELNs has increased to improve managing data, enhance efficiency in research and encourage collaboration.

 

Cloud-based ELNs within the region allow the creation of cost-effective, scalable solutions that are particularly attractive to small research institutions as well as startups.

Latin America: The adoption of lab notebooks with electronic technology within Latin America has been relatively modest compared to other regions. 

But the market is growing, driven by the growing research in nations like Brazil, Mexico, and Argentina.

 

The ELN companies in this area tend to concentrate on providing efficient and affordable solutions for users to provide research institutions that have budget limitations.

Middle East and Africa: The market for electronic notebooks within the Middle East and Africa is only beginning to develop. 

There is however a rising awareness of the advantages of digitizing processes for research, which is resulting in the demand to increase for ELNs across the region.

 

Market growth is helped by the growth of infrastructure for research and the availability of research institutes and academic centers in countries such as those of the United Arab Emirates and South Africa.
Market Players
Bruker Corporation
PerkinElmer, Inc.
Accelrys, Inc.
Agilent Technologies, Inc.
Waters Corporation
Core Informatics, LLC
Abbott
Danaher Corporation
Thermo Fisher Scientific Inc.
LabWare
Other Key Players
Directly Purchase a copy of the report | Quick Delivery Available – buy: https://market.us/purchase-report/?report_id=48988
Market Segmentation
By Product
Cross-disciplinary
Specific
By License
By Delivery Mode
By End-User
Lifesciences
Food and Beverages & Agriculture Industries
CRO's
Academic Research
Pharmaceutical
Other End-Users
Drivers
Digitization of Research Processes: The increasing digitization of research processes is a significant driver for the adoption of electronic lab notebooks. ELNs enable researchers to move away from traditional paper-based documentation and transition to a more efficient and organized digital platform for data entry, storage, and retrieval.
Data Organization and Accessibility: ELNs provide a centralized and searchable platform for data management, making it easier for researchers to organize and access their experimental data, protocols, and results. This enhanced data accessibility can improve collaboration and facilitate knowledge sharing among research teams.
Regulatory Compliance: Regulatory agencies in various industries, such as pharmaceuticals and biotechnology, require strict adherence to data integrity and traceability. ELNs offer features that can help research organizations comply with regulatory standards, such as electronic signatures, audit trails, and data versioning.
Collaborative Research Environment: ELNs enable real-time collaboration among researchers, both within the same institution and across geographically distributed teams. The ability to share data, protocols, and findings in a secure and collaborative manner enhances research productivity and accelerates the pace of scientific discovery.
Integration with Laboratory Instruments and Systems: ELNs can be integrated with various laboratory instruments and systems, allowing seamless data transfer and analysis. This integration streamlines workflows, reduces manual data entry errors, and increases the overall efficiency of research processes.
Cost and Space Savings: Adopting ELNs can lead to cost savings in the long run by reducing paper and printing expenses associated with traditional lab notebooks. Additionally, ELNs help save physical storage space by eliminating the need for large volumes of paper-based records.
Restraints
Resistance to Change: Transitioning from traditional paper lab notebooks to electronic lab notebooks may face resistance from some researchers who are accustomed to the old methods. Change management and training efforts may be required to encourage smooth adoption.
Data Security Concerns: Storing research data electronically raises concerns about data security and confidentiality. Ensuring robust data encryption, access controls, and cybersecurity measures is crucial to building trust in ELN platforms.
Complexity and Usability: Some ELN platforms may have a steep learning curve and lack user-friendly interfaces. Usability issues can hinder the adoption and effective utilization of ELNs, especially among researchers who are not tech-savvy.
Integration Challenges: Integrating ELNs with existing laboratory information management systems (LIMS), instruments, and other software can present technical challenges. Compatibility issues may arise, requiring additional efforts to ensure seamless integration.
Cost of Implementation: Implementing ELNs can involve upfront costs for licensing, infrastructure, and training. For smaller research organizations or laboratories with limited budgets, the initial investment may be a restraint to adopting ELNs.
Data Migration and Legacy Systems: Migrating data from paper-based notebooks or legacy systems to ELNs can be a time-consuming and resource-intensive process. Ensuring the smooth transfer of historical data while maintaining data integrity is a challenge.
Connectivity and Network Reliability: ELNs depend on internet connectivity and network reliability. In areas with limited internet access or unstable networks, researchers may face difficulties accessing and updating data in real time.
Opportunities
Cloud-Based ELNs: The adoption of cloud-based ELNs presents significant opportunities for vendors and users. Cloud solutions offer scalability, remote accessibility, and simplified IT management, making them attractive to research organizations of all sizes. Cloud-based ELNs also facilitate collaboration among geographically dispersed teams.
AI and Advanced Analytics Integration: Integrating artificial intelligence (AI) and advanced analytics capabilities into ELNs can unlock powerful insights from research data. AI-driven features, such as predictive analytics and data pattern recognition, can enhance decision-making and accelerate the research process.
Mobile Compatibility: Developing mobile-compatible ELN applications opens up opportunities for researchers to access and update their data on-the-go using smartphones and tablets. Mobile compatibility can improve research productivity and flexibility, particularly in fieldwork and remote settings.
Internet of Things (IoT) Integration: Integrating ELNs with IoT devices and sensors used in laboratories can automate data collection, reduce human error, and enable real-time monitoring. IoT integration can enhance data accuracy and streamline data capture processes.
Specialized ELNs for Specific Industries: Tailoring ELNs to cater to the specific needs of industries like pharmaceuticals, biotechnology, chemistry, and healthcare presents opportunities for vendors to capture niche markets. Industry-specific ELNs can offer features and compliance support relevant to their respective fields.
Data Interoperability and Integration: Ensuring seamless data interoperability and integration with existing laboratory systems, such as LIMS and scientific data management systems (SDMS), presents an opportunity for ELN vendors to enhance their offerings and provide comprehensive research solutions.
Challenges
Data Security and Privacy Concerns: Security breaches and data privacy issues remain significant challenges in the adoption of ELNs. Researchers and organizations may be hesitant to store sensitive and proprietary research data electronically, requiring ELN vendors to prioritize robust data security measures.
User Interface and Usability: ELN platforms that lack user-friendly interfaces and intuitive workflows can face resistance from researchers. Overcoming usability challenges and offering a positive user experience is critical for successful ELN adoption.
Regulatory Compliance: Meeting the varying regulatory requirements across different industries and regions can be challenging for ELN vendors. Ensuring that ELN platforms comply with industry-specific regulations, such as FDA 21 CFR Part 11 in the pharmaceutical industry, is essential to gain trust of customers.
Integration with Legacy Systems: Integrating ELNs with existing legacy systems and laboratory instruments may pose technical challenges. Ensuring seamless data exchange and compatibility can require significant development efforts.
Vendor Lock-In Concerns: Organizations may be cautious about potential vendor lock-ins when choosing an ELN solution. Ensuring data portability and offering flexible licensing options can address these concerns.
Change Management and Adoption: Researchers who are accustomed to traditional paper-based notebooks may resist the transition to electronic lab notebooks. Implementing effective change management strategies and providing comprehensive training are essential to drive successful adoption.
Data Migration and Data Integrity: Migrating data from paper-based or legacy systems to ELNs while maintaining data integrity can be complex and time-consuming. Ensuring accurate data transfer and validation is critical to preserve the integrity of research data.
Make an inquiry before picking up this report @ https://market.us/report/electronic-lab-notebook-market/#inquiry
Emerging Trends:
Emerging trends in the electronic lab notebook (ELN) market are transforming the way data is recorded and managed in scientific research. One key trend is the integration of artificial intelligence (AI) technology into ELNs, allowing for advanced data analysis and interpretation. AI algorithms can analyze large datasets, identify patterns, and make predictions, accelerating scientific discoveries and improving decision-making processes.
Another emerging trend in the ELN market is the adoption of cloud-based solutions. Cloud-based ELNs offer several advantages, such as improved accessibility, real-time collaboration among researchers located in different geographical locations, and enhanced data security through robust encryption measures. With cloud-based ELNs, scientists can easily access their research data from any device with an internet connection, streamlining workflows and facilitating remote collaborations.
Overall, these emerging trends in the electronic lab notebook market are revolutionizing scientific research by enabling efficient data management and analysis through advancements in AI technology and cloud computing. These trends have the potential to significantly enhance productivity, collaboration, and innovation in various scientific fields while ensuring the secure storage of valuable research data.
Recent Developments
September 2022: AgiLab, a supplier of a laboratory numeric stage that is linked to with Tetra Partner Network, conferring with TetraScience, the Scientific Data Cloud company. 

This decision gives Tetra Science's consumers of biopharmaceuticals the ability to increase the effectiveness of quality assurance methods as well as speed up R&D effectiveness.

August 2022: The LabKey has announced an electric lab notebook equipped with connectivity to information that will aid in the fusion of research data, scientific findings, and concepts. 

This LabKey Electronic Laboratory Notebook is a clear-cut way to dispel the misinformation that exists in the industry regarding Electronic Lab Notebooks and provides scientists with the ability to easily record the results of their experiments.
Report Scope
Report Attribute
Details
The market size value in 2022
USD

570.2

Mn 
Revenue Forecast by 2032
USD

1,164.7

Mn
Growth Rate
CAGR Of 7.6%
Regions Covered
North America, Europe, Asia Pacific, Latin America, and Middle East & Africa, and Rest of the World
Historical Years
2017-2022
Base Year
2022
Estimated Year
2023
Short-Term Projection Year
2028
Long-Term Projected Year
2032
Frequently Asked Questions 
Q: What is the current size of the Electronic Lab Notebook Market?
A: The Global Electronic Lab Notebook Market size is USD 570.2 Mn in 2022.
Q: What is the projected growth rate for Electronic Lab Notebook Market?
A: The Electronic Lab Notebook Market is expected to grow at a CAGR of 7.6% from 2023 to 2032.
Q: What are some of the key players in the Electronic Lab Notebook Market?
A: Some of the key players in the Electronic Lab Notebook market include Bruker Corporation, PerkinElmer, Inc., Accelrys, Inc., Agilent Technologies, Inc., Waters Corporation, Core Informatics, LLC, Abbott, Danaher Corporation, Thermo Fisher Scientific Inc., LabWare, Other Key Players
Contact:
Global Business Development Team – Market.us
Market.us (Powered by Prudour Pvt. Ltd.)
Send Email: [email protected]
Address: 420 Lexington Avenue, Suite 300 New York City, NY 10170, United States
Tel: +1 718 618 4351
Website: https://market.us/
Content has been published via 11press. for more details please contact at [email protected]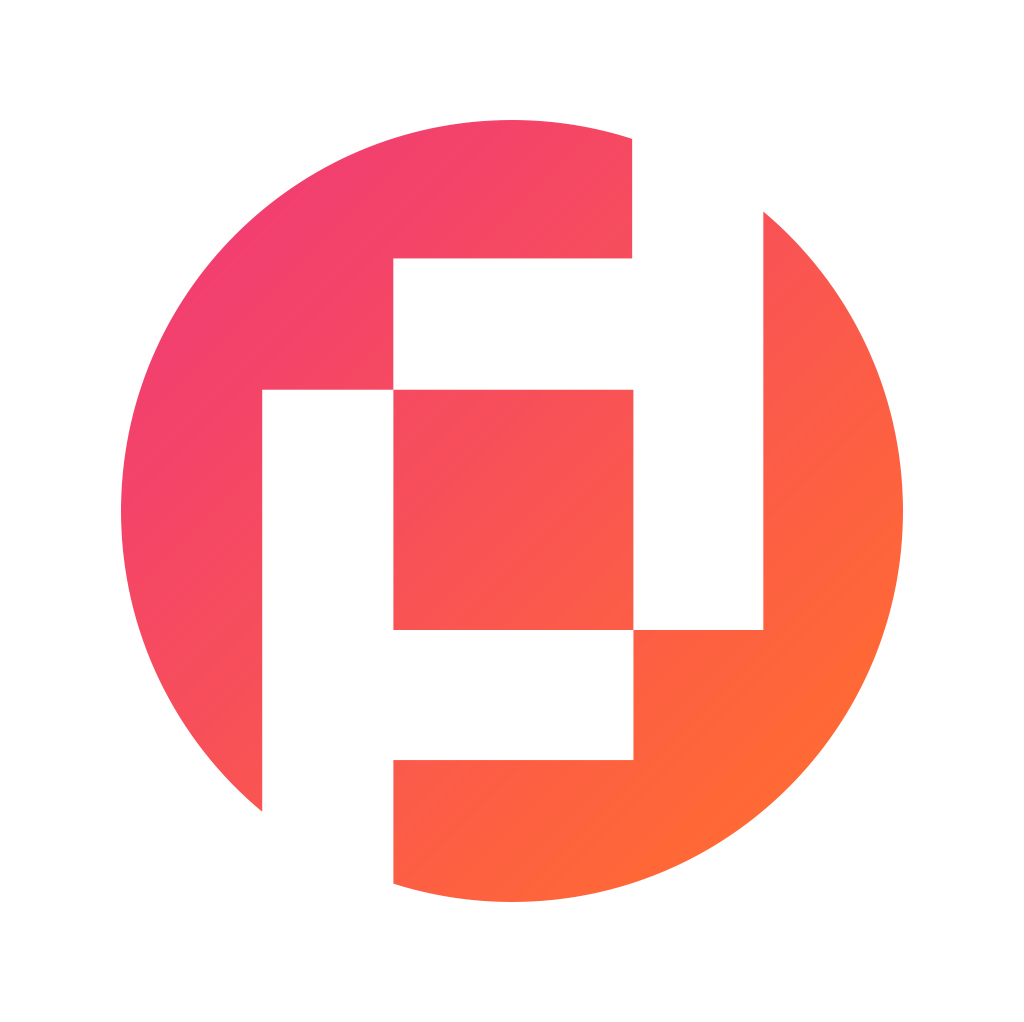 Prudour Private Limited
The team behind market.us, marketresearch.biz, market.biz and more. Our purpose is to keep our customers ahead of the game with regard to the markets. They may fluctuate up or down, but we will help you to stay ahead of the curve in these market fluctuations. Our consistent growth and ability to deliver in-depth analyses and market insight has engaged genuine market players. They have faith in us to offer the data and information they require to make balanced and decisive marketing decisions.
More Posts By Prudour Private Limited