Extended Reality Market Booming at a CAGR of 30.8% by 2032 | According To Market.us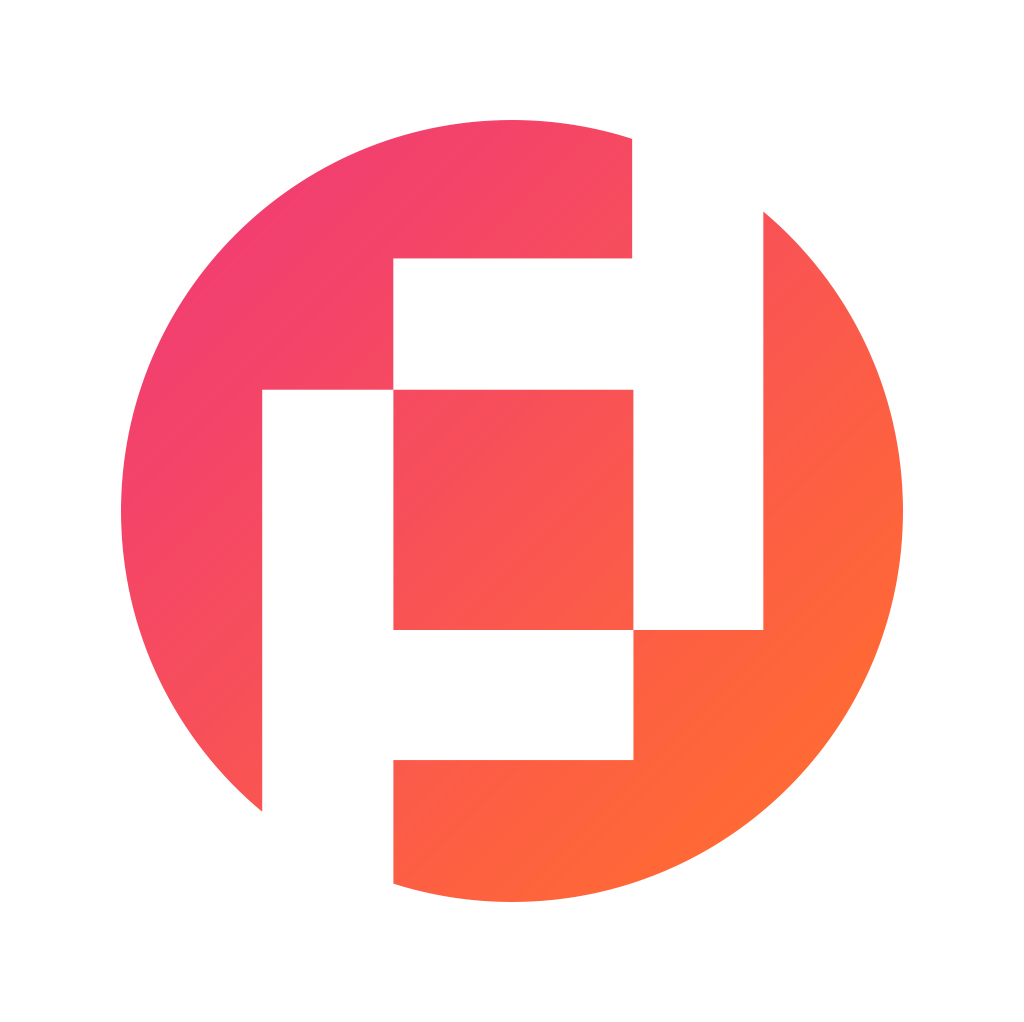 Prudour Private Limited
Updated · Jul 27, 2023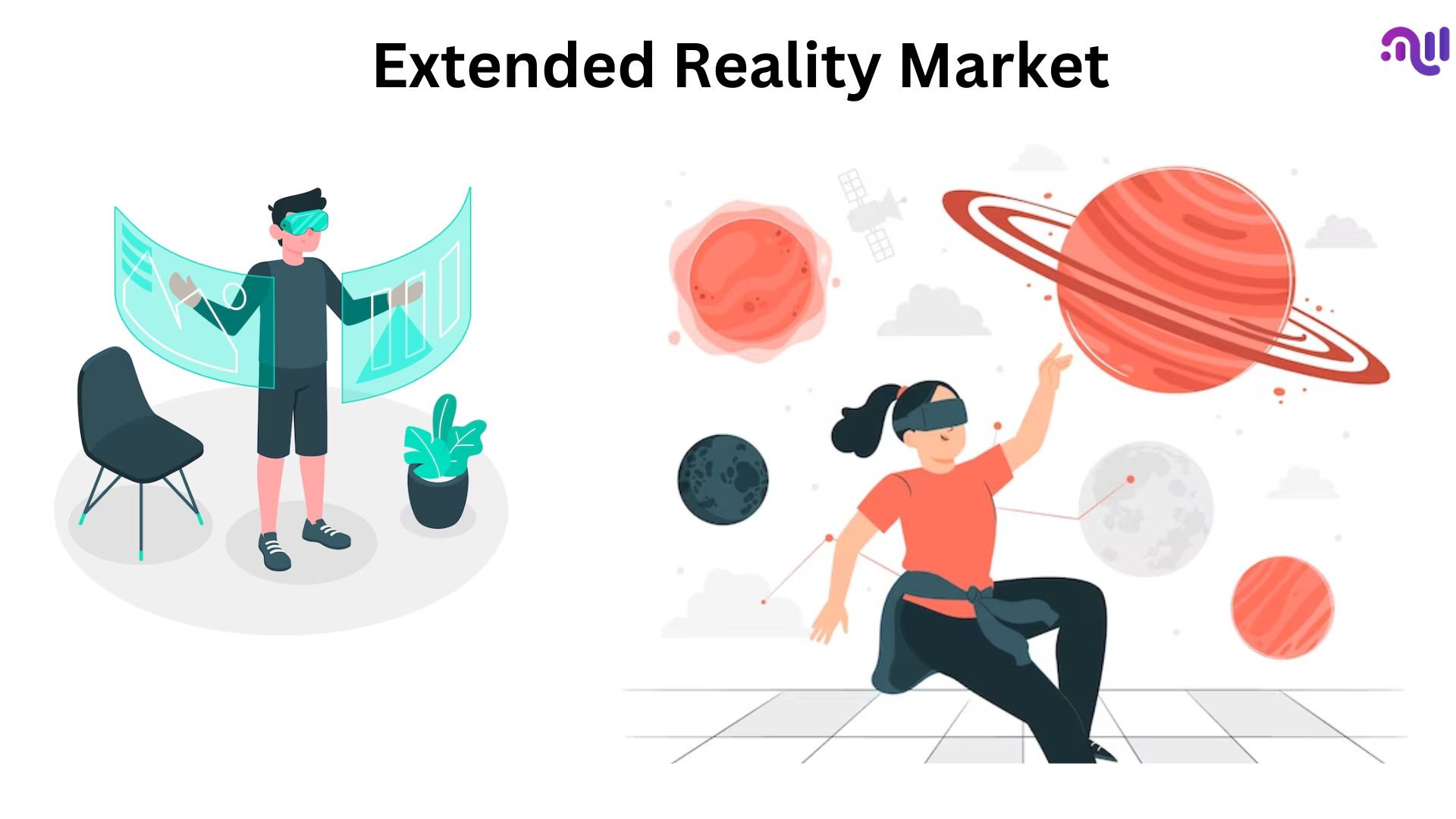 Market Overview
Published Via 11Press : The extended reality market is rapidly growing, with more and more industries adopting this technology to enhance their operations. Extended reality (XR) refers to the combination of virtual reality (VR), augmented reality (AR), and mixed reality (MR). Each component of XR offers a unique experience to users, allowing them to interact with digital content in real-world environments.
The extended reality market was valued at USD 37.9 Billion in 2022, and Is Expected To Reach USD 519.5 Bn In 2032, Between 2023 and 2032 this market is estimated to register the highest CAGR of 30.8%.
Virtual reality immerses users in a completely simulated environment, typically achieved through the use of headsets or goggles. Augmented reality overlays digital elements onto the user's real-world environment, enhancing their perception and interaction with their surroundings. Mixed reality takes AR a step further by seamlessly blending virtual objects into the physical world, creating an immersive experience where both realities coexist.
This technology has immense potential across various sectors such as gaming, healthcare, education, manufacturing, and retail. In gaming, XR provides players with an unparalleled level of immersion and interactivity. Healthcare professionals can utilize XR for training simulations and patient care enhancements. In education, XR enables students to explore virtual environments that make learning more engaging and interactive. Manufacturers can leverage XR for design visualization and prototyping purposes while retailers can provide customers with unique shopping experiences through AR applications.
As the extended reality market continues to expand, it opens up endless possibilities for businesses to innovate and improve their operations in ways previously unimaginable. The integration of VR, AR, and MR into various industries will undoubtedly revolutionize how we interact with technology and the world around us.
Find additional highlights on the growth strategies adopted by vendors and their product offerings, Buy FREE Sample Copy@ https://market.us/report/extended-reality-market/request-sample/
Key Takeaway
In the form of By type, the augmented reality (AR) market segment accounted for over 55% of the market in 2021.

The market for virtual reality is predicted to grow from 2022 until 2030.

In terms of parts, the segment of software will grow between 2022 till 2030.

Because of the widespread utilization of AR technology in colleges and schools and universities, the educational sector will likely grow significantly in the coming years.

The North American region is anticipated to dominate the global market between 2022 and 2030.
AI Insights: Generative AI's Impact on Extended Reality Market
Create more realistic and immersive XR experiences. Generative AI can be used to create photorealistic 3D models and environments that can be used in XR experiences. This can make XR experiences more immersive and realistic, which can improve the user experience.
Personalize XR experiences. Generative AI can be used to personalize XR experiences based on the individual user's preferences. This can make XR experiences more engaging and relevant to the user.
Create new XR applications. Generative AI can be used to create new XR applications that were not possible before. For example, generative AI could be used to create XR applications for education, training, healthcare, and entertainment.
Regional Snapshot
North America: North America especially in the United States, is a major market player within the XR market. 

This region is home to a large representation of XR technology makers as well as content creators and the largest XR firms.

 

North America benefits from a strong ecosystem of innovation, large investment into XR technology, as well as an extremely high rate of adoption of XR applications in a variety of fields.

Europe: Europe is another significant region of Europe in the XR market. 

States like Europe, the United Kingdom, Germany, France, and Sweden see a significant increase in XR technological adoption.

 

There is a vibrant XR development community. There is also government-backed support of XR initiatives, as well as growing numbers of XR startup companies.

 

The European XR market is fueled by industries like manufacturing, entertainment, gaming, and health care.

Asia Pacific: The Asia Pacific region is witnessing an explosive growth rate within this XR market. 

States like China, Japan, and South Korea are leading the trend in XR technological development and its adoption.

 

The region has big consumer bases as well as a growing gaming sector, advances in mobile technologies, as well as the government's initiatives to support XR innovations.

 

In the Asia Pacific XR market is growing in a range of industries which include education, gaming as well as healthcare, and tourism.

Latin America: Latin America is seeing a gradual increase in this XR market. 

States like Brazil, Mexico, and Argentina have seen an increase in enthusiasm for XR technology.

 

Market growth in the region is fueled by the increasing investment in XR companies, the growing rise of immersive gaming, and the increasing use of XR across industries like retail, architecture, and advertising.

Middle East and Africa: The XR market within the Middle East and Africa is in its early stages, but it has opportunities to grow. 

States like the United Arab Emirates and South Africa are the leaders in XR acceptance.

 

This growth in the market is fueled by the increasing investment in XR technology, initiatives by the government to promote XR use, and implementation of XR in areas such as tourism, education, and real property.
Directly Purchase a copy of the report | Quick Delivery Available – buy: https://market.us/purchase-report/?report_id=102359
Drivers
Advancements in technology: Technological advancements in areas such as graphics processing, computer vision, and wearable devices have significantly improved the capabilities and user experience of extended reality (XR) applications.
Growing demand across industries: XR technologies find applications across various industries, including gaming, entertainment, healthcare, education, manufacturing, and retail. The increasing demand for immersive experiences and enhanced visualization is driving the adoption of XR solutions.
Increasing investment in XR: Both public and private sectors are investing heavily in XR technologies, leading to the development of innovative hardware, software, and content. These investments are fueling market growth and driving the evolution of XR capabilities.
Rise in remote work and collaboration: The shift towards remote work and the need for virtual collaboration tools have boosted the demand for XR solutions that enable immersive remote meetings, training, and remote assistance.
Restraints
Cost of implementation: XR technologies can be costly to implement, requiring investments in hardware, software, and skilled personnel. The initial cost of adoption may be a barrier for some organizations, especially smaller ones.
Limited content availability: The availability of high-quality and diverse XR content remains a challenge. The development of immersive and engaging XR content requires significant resources and expertise, limiting the availability of content for certain applications and industries.
User comfort and health concerns: Extended use of XR devices may cause discomfort, fatigue, or motion sickness for some users. Addressing these comfort and health concerns is crucial for broader adoption and prolonged use of XR technologies.
Opportunities
Industry-specific applications: There are numerous untapped opportunities for XR applications tailored to specific industries, such as architecture, manufacturing, healthcare, and retail. Customized XR solutions can enhance productivity, training, visualization, and customer experiences in these sectors.
Remote training and education: XR technologies have the potential to revolutionize training and education by providing immersive, hands-on experiences even in remote settings. The ability to simulate real-world scenarios and enhance learning outcomes creates opportunities for XR in the education and corporate training sectors.
Collaboration and communication: XR technologies enable virtual collaboration and communication, fostering remote teamwork and bridging geographical distances. The growing demand for remote work solutions presents opportunities for XR in facilitating virtual meetings, remote assistance, and interactive collaboration platforms.
Challenges
Technical limitations: XR technologies still face challenges related to resolution, field of view, latency, and battery life. Addressing these technical limitations is crucial to provide immersive and seamless XR experiences.
Privacy and data security: XR technologies often collect and process user data, raising concerns about privacy and data security. Ensuring robust data protection measures and addressing user privacy concerns are essential for maintaining trust and compliance with regulations.
Standardization and interoperability: The lack of industry standards and interoperability among XR devices and platforms can hinder seamless integration and content distribution. Standardization efforts are necessary to enhance compatibility and promote a cohesive XR ecosystem.
Market Players
Qualcomm Technologies Inc.
Accenture PLC
SoftServe Inc.
SphereGen Technologies LLC
Northern Digital Inc.
Microsoft Corporation
Softweb Solutions Inc. (Avnet Inc.)
Tata Elxsi Limited
Varjo Technologies Oy
Talespin Reality Labs Inc
Other Key Players
Market Segmentation
Based on Component
Hardware
Software
Service
Based on Technology
Based on End-User
Gaming
Retail
Healthcare
Manufacturing
Media and Entertainment
Education
Aerospace and Defense
Other End-Users
Future Outlook 
Extended reality (XR) is an umbrella term that encompasses virtual reality (VR), augmented reality (AR), and mixed reality (MR). The XR market has witnessed significant growth in recent years and is expected to continue expanding in the future. One of the key factors driving this growth is the increasing adoption of XR technologies across various industries such as gaming, healthcare, manufacturing, education, and retail.
In the gaming industry, XR offers immersive experiences that enhance gameplay and provide users with a more realistic and interactive environment. With advancements in technology, VR headsets are becoming more affordable and accessible to a wider audience. This trend is expected to boost the demand for XR games and applications, leading to further market growth.
Moreover, the healthcare sector is leveraging XR technologies for medical training simulations, surgical planning, patient rehabilitation, and mental health treatments. These applications have shown promising results in improving patient outcomes while reducing costs. As a result, many healthcare organizations are integrating XR solutions into their operations.
Recent Developments
HTC Corporation will launch the VIVE XR Elite in January 2023. It is its latest consumer flagship. This lightweight & compact headset combines mixed reality (MR) & virtual reality (VR) to create a powerful and versatile experience. It is an immense choice for numerous activities which include gaming, productivity, and fitness.
Samsung Electronics Co., Ltd. will launch Dreamground, a new AR experience in November 2021, aimed at encouraging creative thinking & discovery. This innovative concept combines physical structures with customized AR features and on-screen animation, giving users both a physical and digital playground.
Report Scope
| | |
| --- | --- |
| Report Attribute | Details |
| The market size value in 2022 | USD 37.9 Bn  |
| Revenue Forecast by 2032 | USD 519.5 Bn |
| Growth Rate | CAGR Of 30.8% |
| Regions Covered | North America, Europe, Asia Pacific, Latin America, and Middle East & Africa, and Rest of the World |
| Historical Years | 2017-2022 |
| Base Year | 2022 |
| Estimated Year | 2023 |
| Short-Term Projection Year | 2028 |
| Long-Term Projected Year | 2032 |
Frequently Asked Questions 
Q: What is the current size of the Extended Reality Market?
A: The Global Extended Reality Market size is USD 37.9 Bn in 2022.
Q: What is the projected growth rate for Extended Reality Market?
A: The Extended Reality Market is expected to grow at a CAGR of 30.8% from 2023 to 2032.
Q: What is the extended reality (XR) market?
A: Extended reality (XR) is an umbrella term that encompasses virtual reality (VR), augmented reality (AR), and mixed reality (MR). XR technologies create immersive and interactive experiences by blending the physical and digital worlds, allowing users to perceive and interact with virtual objects and environments.
Q: What is the future outlook for the extended reality market?
A: The extended reality market is expected to continue growing in the future. Technological advancements, the development of immersive content, increasing adoption across industries, and the evolution of remote work and collaboration trends contribute to a positive outlook for XR. Continued investment in research and development, addressing user concerns, and standardization efforts will shape the future trajectory of the market.
Contact:
Global Business Development Team – Market.us
Market.us (Powered by Prudour Pvt. Ltd.)
Send Email: [email protected]
Address: 420 Lexington Avenue, Suite 300 New York City, NY 10170, United States
Tel: +1 718 618 4351
Website: https://market.us/
Content has been published via 11press. for more details please contact at [email protected]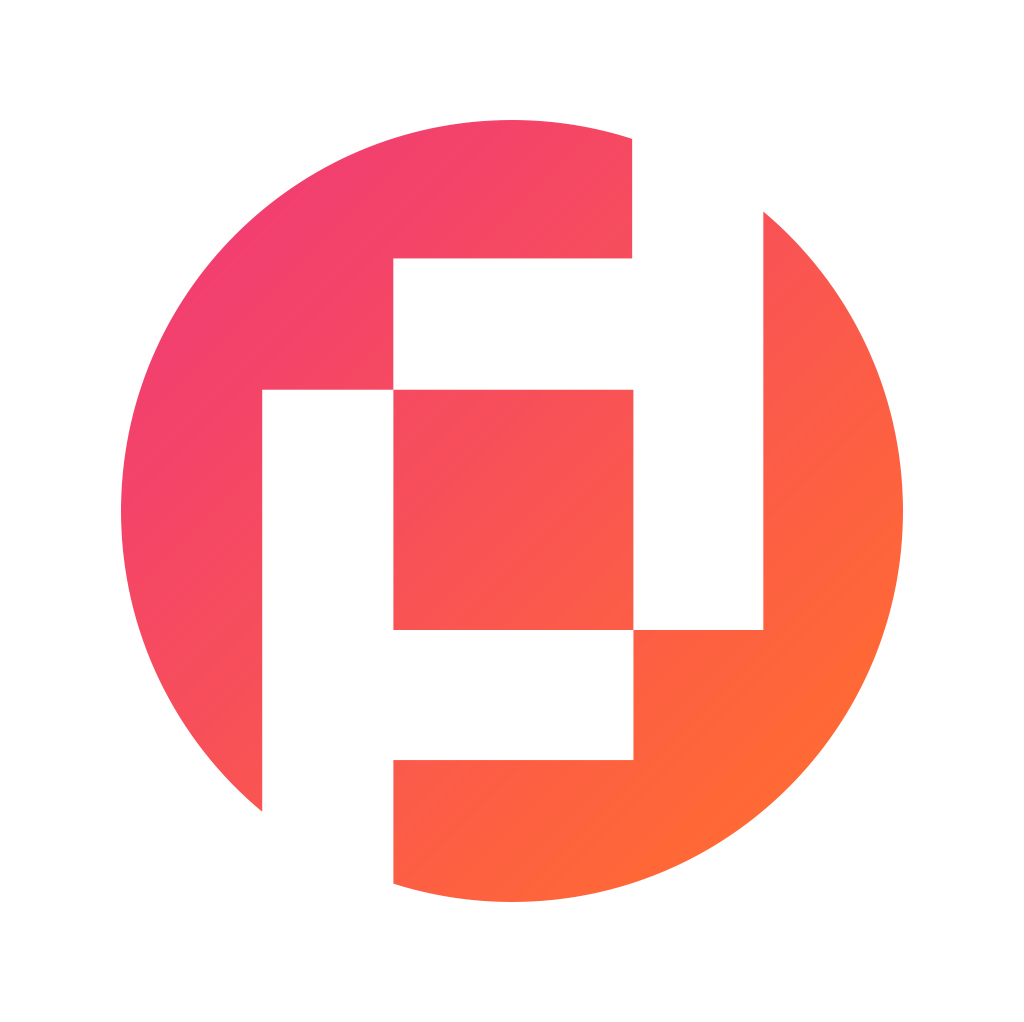 Prudour Private Limited
The team behind market.us, marketresearch.biz, market.biz and more. Our purpose is to keep our customers ahead of the game with regard to the markets. They may fluctuate up or down, but we will help you to stay ahead of the curve in these market fluctuations. Our consistent growth and ability to deliver in-depth analyses and market insight has engaged genuine market players. They have faith in us to offer the data and information they require to make balanced and decisive marketing decisions.
More Posts By Prudour Private Limited