Gene Panel Market Expands Steadily at a CAGR of 14.7% to Hit USD 9,345 Million by 2032 | Market.us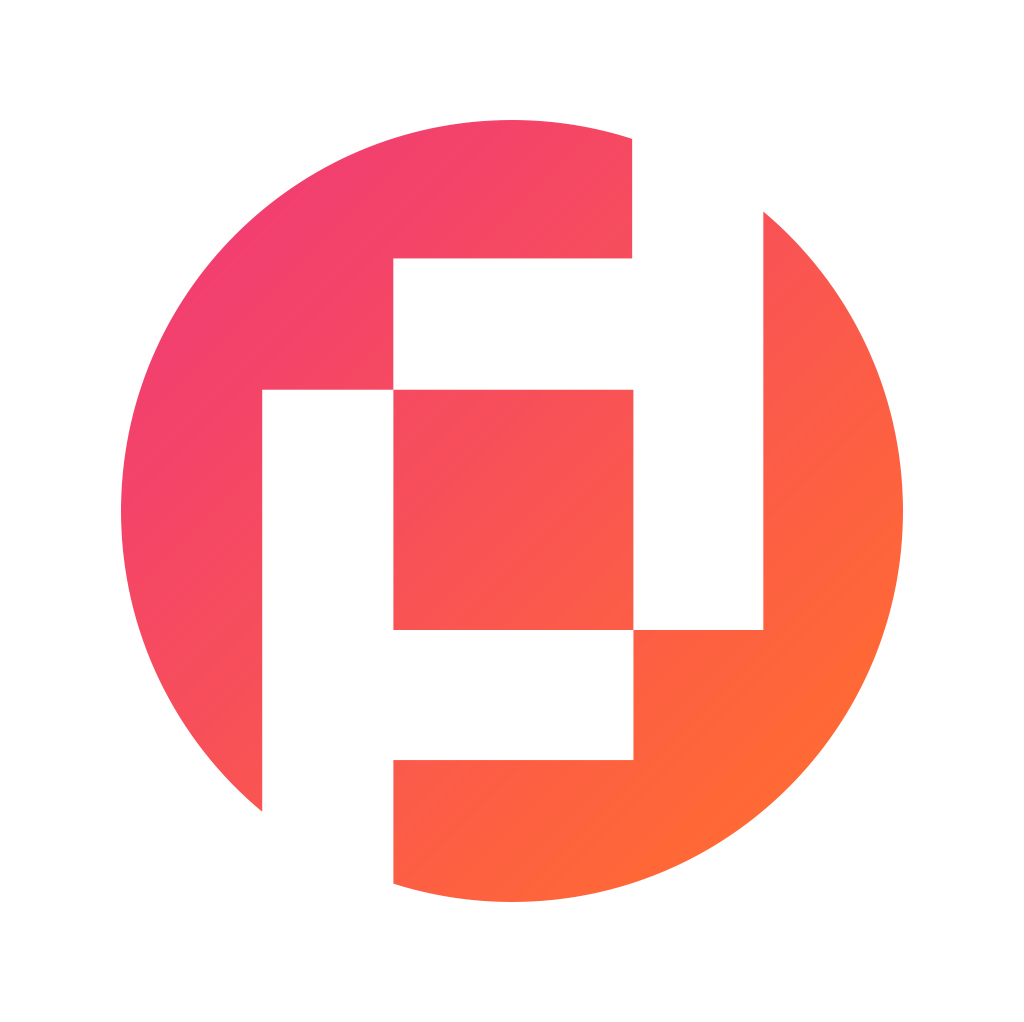 Prudour Private Limited
Updated · Jul 27, 2023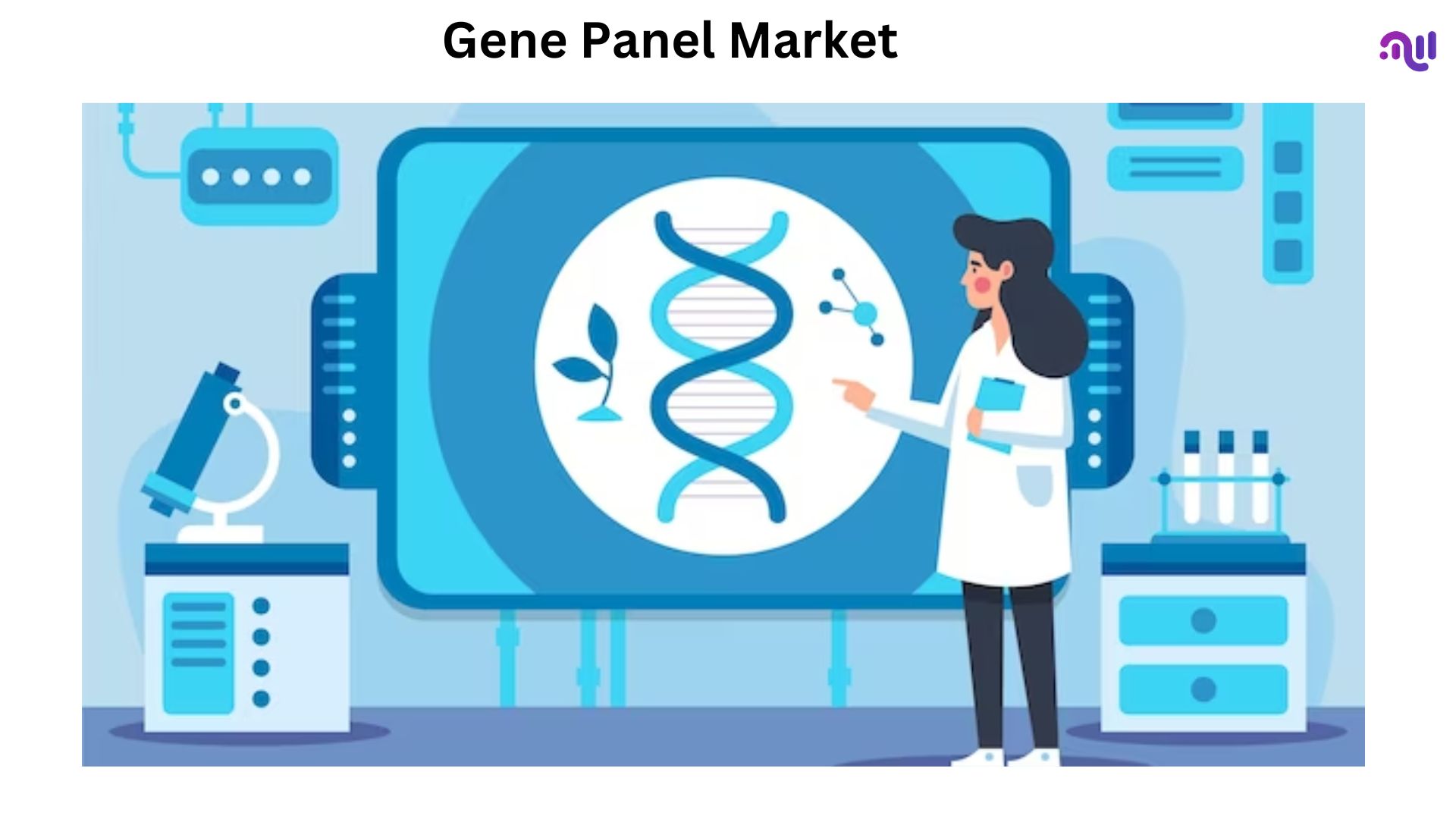 Market Overview
Published Via 11Press : The gene panel market has been witnessing significant growth in recent years, driven by the increasing demand for accurate and efficient genetic testing. Gene panels are a type of genetic test that can simultaneously analyze multiple genes associated with a particular disease or condition. This high-throughput technology allows for the identification of specific mutations or variations in genes, providing valuable insights into an individual's risk of developing certain diseases.
The Global Gene Panel Market size is expected to be worth around USD 2,454 Million by 2022 from USD 9,345 Million in 2032, growing at a CAGR of 14.7% during the forecast period from 2022 to 2032.
One key factor contributing to the growth of the gene panel market is the rising prevalence of genetic disorders and inherited diseases. With advancements in genomics research, more genes have been identified and linked to various diseases, making it crucial to develop comprehensive gene panels that cover a wide range of relevant genes. Additionally, the decreasing cost of DNA sequencing technologies has made gene panel testing more accessible and affordable for both patients and healthcare providers.
Another driving force behind the expansion of the gene panel market is its potential applications in personalized medicine. By analyzing an individual's unique genetic makeup using gene panels, healthcare professionals can tailor treatment plans based on their specific genetic profile. This approach allows for more precise diagnosis, prognosis, and targeted therapy selection, leading to improved patient outcomes. As personalized medicine continues to gain momentum globally, the demand for gene panel testing is expected to grow further in the coming years.
For insights on global, regional, and country-level parameters with growth opportunities from 2023 to 2033 – Download a FREE sample report @ https://market.us/report/gene-panel-market/request-sample/
Key Takeaway
by the Product & Service, the test kit segment accounted for an income part in the range of 54% by 2022.
by Technique the amplicon-based method segment is the dominant market and is growing at the most rapid rate over the period from 2023 until 2032.
By Design, the already designed gene panel segment was responsible for 68% of the marketplace share for biopsies devices.
Through Application, the risk assessment for the cancer market was the dominant one.
by End-User the research and academic institutes segment accounted for the biggest percentage of revenue.
The year 2022 was the one in which North America was the dominant market, with the largest revenue share at 45%.
Europe will expand with a rapid CAGR of 2023 to 2032.
Regional Snapshot
North America: In North America, the market for gene panels is growing rapidly, due to the advancement of medical infrastructure, greater understanding of genetic testing, and the increasing incidence of genetic diseases. 

The well-established biotechnology and pharmaceutical industry contributes to the research and development of genetic panel technologies.

 

In addition, the favorable reimbursement policies and initiatives of the government to promote personalization in medical treatments further boost market growth.

Europe: Europe holds a substantial share of the market for gene panels, and a variety of countries are investing in research into genomics and precise medical. 

Europe has an effective regulatory framework for tests that are genetic, which ensures high-quality standards and the privacy of the patient.

 

Collaboration among research institutes and private businesses encourages the development of new the field of gene panels.

 

This growth in the market is due to a rise in direct-to-consumer genetic testing as well as the growing demand for personalized healthcare.

Asia-Pacific: Asia-Pacific region is a vast opportunity for growth in the gene panel market. 

States like China, India, and Japan are among the leaders in research into genetics and diagnostics as well as a rapidly expanding infrastructure for healthcare and an enormous population.

 

Growing awareness about the importance of genetic testing as well as rising rates of genetic illnesses increase market demand.

 

But, issues related to privacy issues and regulations between countries could hinder the expansion of markets.

Latin America: Latin America is experiencing continuous growth in the popularity of testing for gene panels. 

The advancements in healthcare facilities and increasing emphasis on preventive medical treatment are the main factors behind the growth of this market.

 

Collaborations among regional and international companies increase access to tests for gene panels especially for rare and cancer-related diseases.

 

But, the lack of availability of healthcare facilities and the awareness that exists in specific areas continue to be obstacles in this area.

Middle East and Africa: The market for gene panel tests within the Middle East and Africa is growing in popularity, aided by improved health infrastructure and increasing investments in research into genetics. 

The diverse population of genetics in the region provides opportunities for targeted gene panel tests that address specific medical issues.

 

However, the cost of testing and the lack of testing services, as well as the difficulties with data sharing could limit development of the market.
Market Players
Agilent Technologies, Inc.
Thermo Fisher Scientific
Bio-Rad Laboratories, Inc.
Illumina, Inc.
Qiagen
Foundation Medicine, Inc.
Guardant Health
Myriad Genetic Laboratories, Inc.
Cepheid
Other Key Players
Directly Purchase a copy of the report | Quick Delivery Available – buy: https://market.us/purchase-report/?report_id=65536
Market Segmentation
Based on Product & Service
Test Kits
Testing Services
Based on Technique
Amplicon Based Approach
Hybridization Based Approach
Based on Design
Predesigned Gene Panel
Customized Gene Panel
Based on Application
Cancer Risk Assessment
Syndrome Specific
High Penetrance
High & Moderate Penetrance
Comprehensive Cancer Risk
Diagnosis of Congenital Diseases
Pharmacogenetics
Other Applications
Based on End-User
Academic & Research Institutes
Pharmaceutical & Biotechnology
Hospital & Diagnostic Laboratories
Drivers
Precision Medicine Advancements: The rise of precision medicine, which tailors healthcare interventions based on an individual's genetic profile, has driven the demand for gene panel testing, enabling targeted and personalized treatment plans.
Growing Prevalence of Genetic Diseases: The increasing incidence of genetic disorders and hereditary conditions has spurred the adoption of gene panels for early diagnosis, risk assessment, and genetic counseling.
Advancements in Genetic Research: Technological advancements in DNA sequencing and genomic analysis have made gene panel testing more accessible and affordable, leading to increased adoption across healthcare settings.
Rising Awareness of Genetic Testing: Growing awareness among the general public and healthcare professionals about the benefits of genetic testing for disease prevention and management has contributed to market growth.
Diagnostic and Therapeutic Potential: Gene panels offer diagnostic potential for identifying disease-causing genetic mutations and therapeutic potential for guiding treatment decisions, making them valuable tools in healthcare.
Restraints
Regulatory and Ethical Challenges: The gene panel market faces regulatory challenges related to privacy, data sharing, and ethical considerations, which may vary across different countries and regions.
Limited Access in Some Regions: Uneven healthcare infrastructure and limited access to genetic testing facilities in certain regions can hinder the widespread adoption of gene panels, particularly in low-resource settings.
Interpretation Complexity: Interpreting the vast amount of genetic data generated by gene panel tests can be challenging, requiring specialized expertise and resources, and may result in uncertain clinical implications.
Reimbursement and Cost Barriers: Reimbursement policies for genetic testing and the cost of gene panel tests can impact accessibility, especially for patients in areas with limited healthcare coverage.
Opportunities
Personalized Medicine Adoption: The increasing adoption of personalized medicine creates opportunities for gene panel testing, as it enables tailored treatment plans based on an individual's genetic profile, leading to improved patient outcomes.
Expanded Applications: The versatility of gene panels allows for their application in various fields, including oncology, pharmacogenomics, and rare disease diagnosis, presenting opportunities for market growth in specialized healthcare areas.
Direct-to-Consumer Testing: The rise in direct-to-consumer genetic testing services increases consumer awareness and demand for gene panel tests, creating a new market segment and expanding accessibility.
Collaborations and Partnerships: Collaborations between research institutions, healthcare providers, and genetic testing companies foster innovation and advancements in gene panel technology, creating opportunities for novel applications.
Integration of Artificial Intelligence: The integration of artificial intelligence and machine learning in genetic analysis offers opportunities for enhanced data interpretation and improved clinical decision-making, enhancing the value of gene panel testing.
Challenges
Data Privacy and Security Concerns: The storage and sharing of genetic data raise privacy and security challenges, necessitating stringent measures to protect patient information and maintain public trust.
Variant Interpretation Complexity: The interpretation of genetic variants identified by gene panel testing can be complex, requiring specialized expertise and standardized guidelines to ensure accurate and reliable results.
Ethical and Legal Issues: Ethical considerations regarding the use of genetic information and the potential for genetic discrimination may impact patient acceptance and regulatory policies governing gene panel testing.
Resource and Infrastructure Constraints: Limited access to advanced genetic testing facilities, particularly in remote or underserved areas, poses challenges in implementing gene panel testing on a broader scale.
Reimbursement and Cost: Reimbursement challenges and the cost of gene panel tests may limit their accessibility, particularly for patients in regions with restricted healthcare coverage or financial constraints.
Make an inquiry before picking up this report @ https://market.us/report/gene-panel-market/#inquiry
Recent Developments
In April 2021, Illumina along with Kartos announced a new collaboration to create TP53 Companion diagnostics built on NGS which can assist in the diagnosis of cancer.
On May 20, 2022, Gene2Me announced several NGS-based oncology panels as well as for personalized medicine. the identification of hereditary disorders.
Key Points And Future Outlook
In conclusion, the gene panel market is showing promising growth prospects due to the increasing adoption of personalized medicine and advancements in next-generation sequencing technologies. The key points discussed in this blog include the growing prevalence of genetic disorders and cancer, which has led to a higher demand for gene panel tests. Additionally, the ability of gene panels to simultaneously analyze multiple genes at a lower cost and shorter turnaround time compared to whole-genome sequencing has further fueled their popularity.
Looking ahead, the future outlook for the gene panel market seems highly favorable. The continuous research and development efforts aimed at improving panel design, accuracy, and cost-effectiveness are expected to drive market growth. Moreover, with ongoing technological advancements in next-generation sequencing platforms, such as single-molecule real-time (SMRT) sequencing and nanopore sequencing, it is anticipated that gene panels will become even more efficient and affordable.
Overall, as precision medicine gains momentum and becomes an integral part of healthcare systems worldwide, the demand for gene panel testing is likely to surge. With its potential to aid in diagnosing genetic diseases early on and guiding targeted therapies for better patient outcomes, the gene panel market holds immense promise for both patients and healthcare providers alike.
Report Scope
| | |
| --- | --- |
| Report Attribute | Details |
| The market size value in 2022 | USD 2,454 Mn  |
| Revenue Forecast by 2032 | USD 9,345 Mn |
| Growth Rate | CAGR Of 14.7% |
| Regions Covered | North America, Europe, Asia Pacific, Latin America, and Middle East & Africa, and Rest of the World |
| Historical Years | 2017-2022 |
| Base Year | 2022 |
| Estimated Year | 2023 |
| Short-Term Projection Year | 2028 |
| Long-Term Projected Year | 2032 |
Frequently Asked Questions 
Q: What is the current size of the Gene Panel Market?
A: The Global Gene Panel  Market size is USD 2,454 Mn in 2022.
Q: What is the projected growth rate for Gene Panel Market?
A: The Gene Panel  Market is expected to grow at a CAGR of 14.7% from 2023 to 2032.
Q: What are some of the key players in the Gene Panel Market?
A: Some of the key players in the Gene Panel  market include Agilent Technologies, Inc., Thermo Fisher Scientific, Bio-Rad Laboratories, Inc., Illumina, Inc., Qiagen, Foundation Medicine, Inc., Guardant Health, Myriad Genetic Laboratories, Inc., Cepheid, Other Key Players
Contact:
Global Business Development Team – Market.us
Market.us (Powered by Prudour Pvt. Ltd.)
Send Email: [email protected]
Address: 420 Lexington Avenue, Suite 300 New York City, NY 10170, United States
Tel: +1 718 618 4351
Website: https://market.us/
Content has been published via 11press. for more details please contact at [email protected]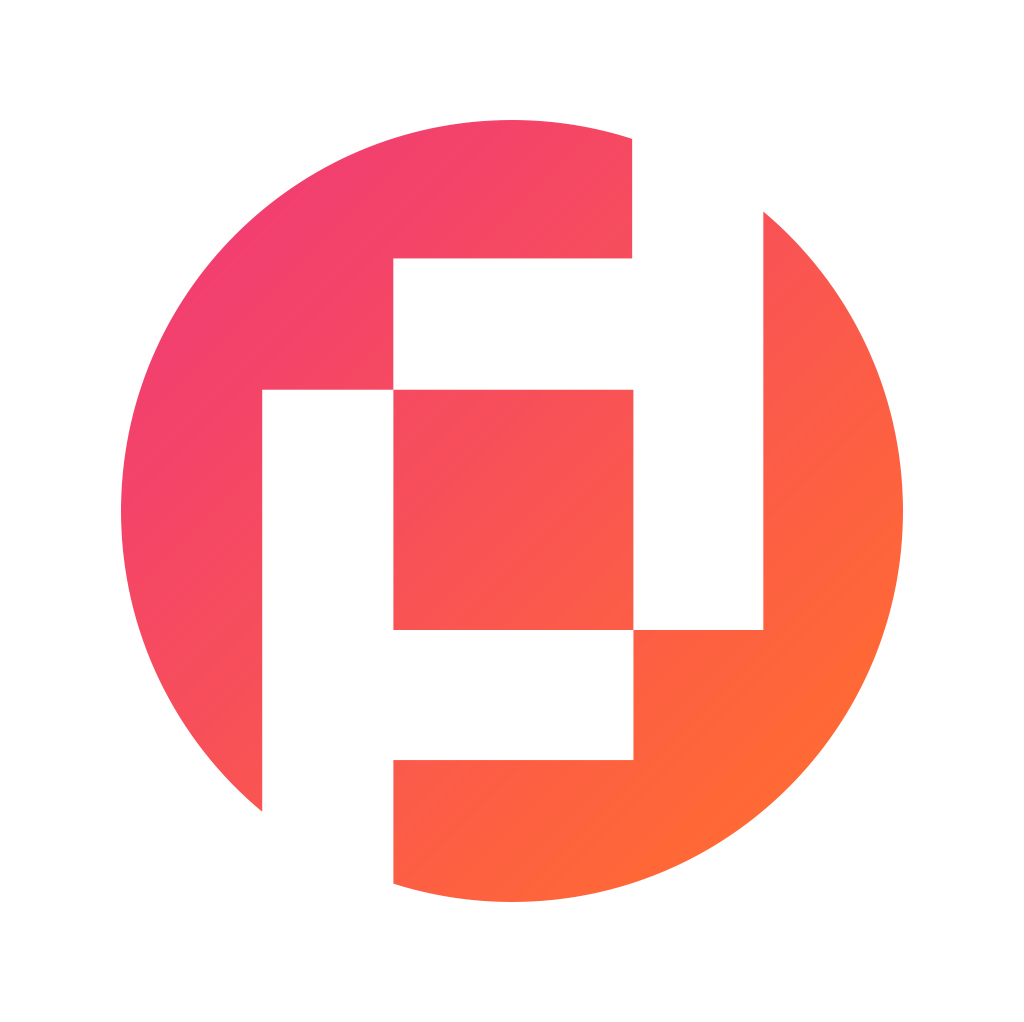 Prudour Private Limited
The team behind market.us, marketresearch.biz, market.biz and more. Our purpose is to keep our customers ahead of the game with regard to the markets. They may fluctuate up or down, but we will help you to stay ahead of the curve in these market fluctuations. Our consistent growth and ability to deliver in-depth analyses and market insight has engaged genuine market players. They have faith in us to offer the data and information they require to make balanced and decisive marketing decisions.
More Posts By Prudour Private Limited