Generative AI in Process Mining Market Poised for Remarkable Growth at a CAGR of 35.5%, Expected to Reach USD 164.4 Mn by 2032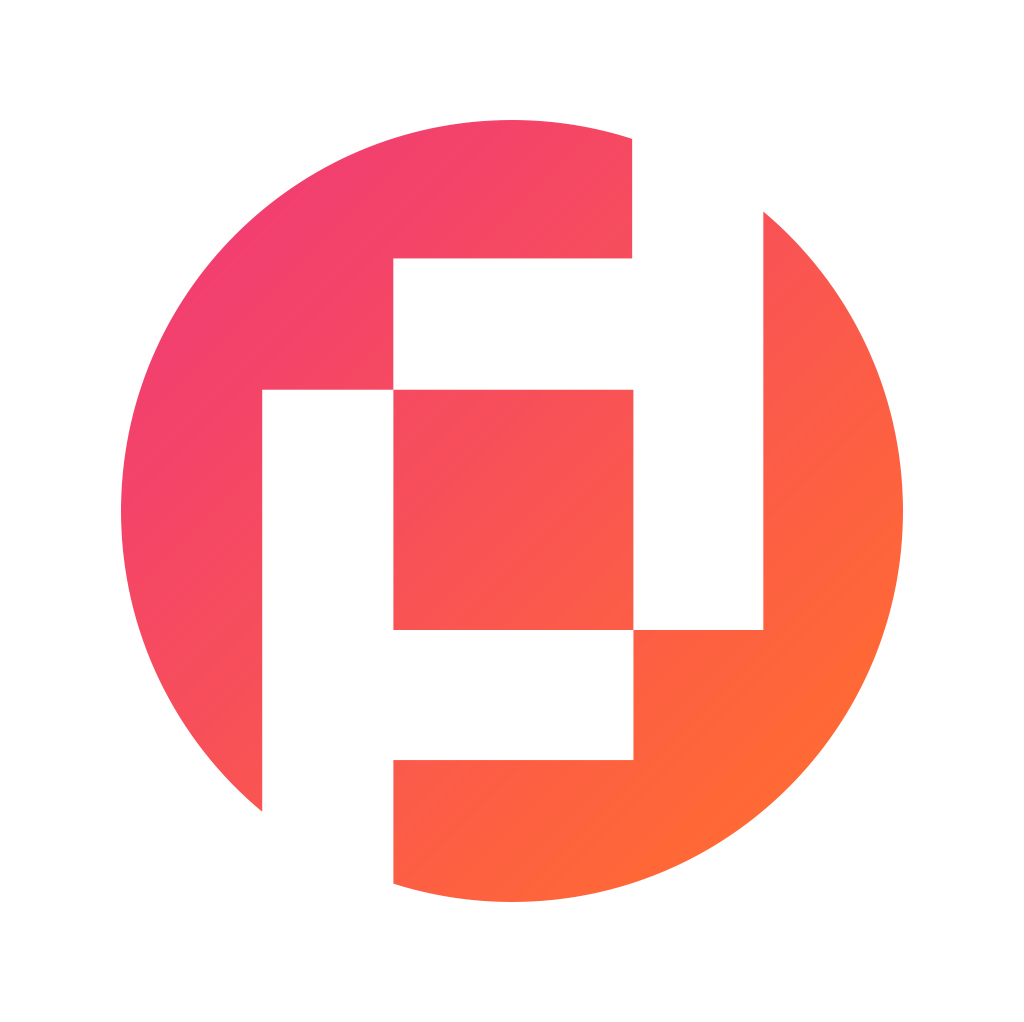 Prudour Private Limited
Updated · Jul 20, 2023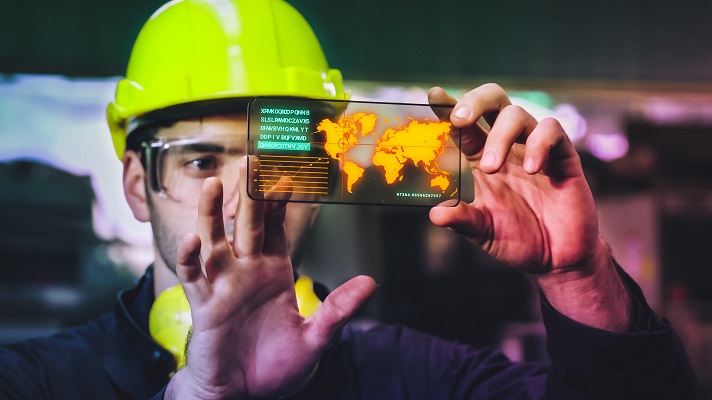 WHAT WE HAVE ON THIS PAGE
Market Overview
Published Via 11Press : Generative AI in Process Mining Market size is expected to be worth around USD 164.4 Mn by 2032 from USD 8.5 Mn in 2022, growing at a CAGR of 35.5% during the forecast period from 2022 to 2032.
Process Mining Market has seen impressive expansion over the last several years due to rapid advancements in Generative AI technology. Process mining involves the analysis of event logs from various systems in order to gain insights into business processes, identify bottlenecks and improve overall efficiency. Generative AI plays an integral part in this market by automatically creating models and simulations from collected data.
Generative AI provides several advantages over traditional methods for process mining. Primarily, it eliminates manual modeling – which is both time-consuming and error-prone – by automatically creating process models through generative AI. Organizations can then benefit from up-to-date representations of their business processes that can then be visualized and analyzed to identify inefficiencies, bottlenecks, or compliance issues that need further examination.
Generative AI provides another advantage in process mining: its ability to handle dynamic and complex processes. Traditional process mining techniques often struggle when faced with processes involving multiple paths, loops, or concurrency. Generative AI algorithms excel at handling such complexity while producing comprehensive process models that capture all aspects of real-world processes.
Generic AI allows organizations to be proactive in monitoring and predicting processes. By analyzing historical data and learning from new information, generative AI enables this monitoring capability. By detecting deviations from expected process behavior and forecasting future process outcomes, organizations are empowered with timely corrective actions, enhanced operational performance, and optimized processes.
Generative AI also facilitates process automation by identifying opportunities for workflow automation and suggesting process enhancements. By combining process mining with robotic process automation (RPA) or intelligent automation technologies, organizations can streamline operations while decreasing manual effort to increase overall productivity.
Manufacturing, healthcare, finance and logistics sectors have seen explosive growth thanks to generative AI in process mining technology. Manufacturing firms, hospitals, finance houses and logistics organizations all rely heavily on this method for streamlining processes and improving operational efficiencies. With increased access to big data as well as advances in computing power expected in coming years, this trend will likely only become more widespread.
Request a Sample Copy of the Generative AI in Process Mining Market Report at: https://marketresearch.biz/report/generative-ai-in-process-mining-market/request-sample
Key Takeaways
Generative AI technology has contributed substantially to the expansion of Process Mining Market by automating the generation of process models.
Automating modeling saves both time and reduces errors.
Generative AI successfully handles complex and dynamic processes, including multiple paths, loops and concurrency.
Proactive process monitoring and prediction capabilities enable swift corrective actions and optimization measures.
Generative AI helps identify opportunities for process automation and suggests improvements, thus increasing productivity.
Generic AI process mining applications are becoming more and more prevalent across industries such as manufacturing, healthcare, finance and logistics.
As more data becomes available and computing power increases, generative AI should become more widely adopted in coming years.
Generational AI has revolutionized process mining, helping organizations achieve greater efficiency and competitiveness.
Regional Snapshot
North America, and particularly the United States, stands out as an ideal environment for process mining with generative AI. Here, there is a strong ecosystem of technology providers, research institutions, and innovative startups specializing in process optimization and automation. Manufacturing, healthcare, finance, retail are actively adopting generative AI to gain insights into their complex processes and drive operational efficiency.
Europe is home to an assortment of nations, each with its own level of adoption and maturity in regard to generative AI for process mining. Early adopters like Germany, Netherlands and UK were early adaptors, using AI-powered process mining solutions such as Germany's, Dutch and United Kingdom's to optimize manufacturing, logistics and service processes while EU organizations are keen on complying with GDPR (General Data Protection Regulation). Generative AI also helps them ensure transparency and traceability throughout their processes.
Asia Pacific region is witnessing explosive growth in generative AI adoption for process mining. Countries such as China, Japan and South Korea have made considerable investments into digital transformation initiatives and Industry 4.0 initiatives; as a result of these investments they are using generative AI more frequently to analyze large volumes of process data and enhance operational efficiencies across sectors like manufacturing, e-commerce and telecom.
Latin America is emerging as an important market for generative AI process mining, with countries like Brazil, Mexico and Colombia leading the charge. Organizations across this region have begun recognizing how generative AI can streamline operations while cutting costs and providing better customer experiences – particularly within finance, retail and energy industries where process optimization and risk management technologies have found considerable adoption.
Middle East and Africa regions are slowly adopting generative AI for process mining. Countries like United Arab Emirates, Saudi Arabia, and South Africa have invested in digital transformation initiatives and begun exploring its benefits in process analysis/optimization purposes. Oil & Gas, Logistics and Healthcare industries are increasingly using these technologies to increase operational efficiency as well as their decision making abilities.
For any inquiries, Speak to our expert at: https://marketresearch.biz/report/generative-ai-in-process-mining-market/#inquiry
Drivers
Increased Complexity of Business Processes
Modern business operations involve complex, dynamic processes involving numerous systems, data sources, and stakeholders. Generative AI in process mining equips organizations with the means to manage this complexity effectively – automating accurate process models that give them an overall view of operations while pinpointing any bottlenecks or inefficiencies that may exist in their operations.
Growing Demand for Process Optimization
Companies across a range of industries are constantly working to optimize their processes in order to increase efficiency, cut costs and enhance customer experiences. Generative AI in process mining plays a pivotal role here by offering advanced analytics capabilities – it allows organizations to analyze large volumes of process data quickly and identify patterns as well as gain insights that lead to process enhancement and automation.
Enhancing Data Access Capacity
Generational AI uses data generated by digital technologies to automatically generate process models, eliminating manual modeling. Access to comprehensive, up-to-date process models enables organizations to make data-driven decisions, monitor process performance in real-time, and proactively address any issues or deviations that arise within their operations.
Recent Developments in Artificial Intelligence and Machine Learning
AI and machine learning technologies have rapidly advanced over the last several years, giving rise to sophisticated generative AI algorithms capable of learning from past process data, recognizing patterns and creating accurate process models. Thanks to increasing computing power and frameworks available for AI use cases, generative AI process mining is more accessible and feasible for organizations from different sectors than ever.
Restraints
Data Quality and Availability
Relying heavily on data quality and availability for process mining relies heavily on accurate or incomplete information being available to analyze, as this could result in inaccurate process models or unreliable insights. Organizations may face challenges in maintaining data quality across disparate systems while adhering to privacy and security concerns when gathering this type of information.
Integration Challenges
Implementing generative AI for process mining requires integrating it with existing IT systems and infrastructure, which may prove challenging in organizations with legacy systems or multiple disparate data sources. Ensuring seamless compatibility can require significant work.
Skills and Expertise Gap
Leveraging AI for process mining requires an expert workforce with knowledge in data analytics, AI, and process mining techniques. Finding talent with this set of skillset can be difficult; organizations may need to invest in training their current staff or bring on external specialists as a solution.
Interpretation and Implementation of Insights
Generative AI algorithms may create accurate process models and uncover insights, but their interpretation and actionability remain key components. Understanding the implications of generated models, prioritizing process improvements, and effectively implementing changes across an organization may prove a challenging endeavor. To get maximum value out of process mining with generative AI, organizations should ensure there is alignment between generated insights and their strategic objectives for maximum returns from process mining with AI generative technology.
Opportunities
Industry-Specific Applications
Generative AI process mining offers enormous potential across multiple industries. Each sector, such as manufacturing, healthcare, finance or retail has unique processes and challenges. Utilizing tailored generative AI solutions tailored specifically for their industry can help organizations optimize processes while complying with regulations while improving operational efficiency.
Process Automation and Workflow Automation Solutions
Integrating generative AI with process automation technologies such as RPA and intelligent automation paves the way for organizations to build intelligent workflows. Organizations can identify repetitive or manual tasks within processes and automate them for improved productivity, lower errors and enhanced employee satisfaction.
Predictive Analytics and Proactive Process Monitoring
Generative AI's ability to analyze historical data and create predictive models provides organizations with an excellent way to proactively monitor and predict processes. By harnessing its predictive capabilities, organizations can use Generative AI to detect process issues early on, predict outcomes accurately, and take preventive steps against any bottlenecks or compliance issues that threaten operations. This proactive approach allows companies to address potential bottlenecks before they have an effect.
Continuous Process Improvement and Innovation
Generative AI process mining facilitates continuous process improvement by providing organizations with insights into process variations, deviations and possible optimizations. This opens opportunities for organizations to adopt a data-driven culture, refine processes over time and drive innovation within their operations. Organizations can utilize generative AI for this purpose to experiment with process changes, simulate scenarios and identify the most efficient strategies for improvement.
Challenges
Ethical and Responsible AI Use
As AI usage spreads into process mining, ethical considerations about data privacy, bias, and transparency arise. Organizations must navigate these challenges responsibly so as to maintain trust among their stakeholders while meeting legal and regulatory obligations.
Scalability and Performance
As process data volumes increase, scalability and performance become major obstacles to its utilization. Generative AI algorithms must manage large datasets efficiently without compromising accuracy or computational resources, providing timely insights without incurring extra fees from their processing resources. Organizations should invest in robust infrastructure with scalable solutions in order to meet these challenges efficiently.
Change Management and Adoption
Adopting generative AI for process mining requires both organizational change and an adjustment in mindsets and processes, requiring resistance to change, lack of awareness, and inadequate training as possible barriers to successful adoption and implementation. Organizations must focus on change management strategies, employee engagement programs, and creating an environment conducive to data-driven decision-making to overcome such hurdles successfully.
Interpreting Complex Processes
Some processes are inherently complex, involving numerous paths, interdependencies and variations that generative AI algorithms may struggle to accurately represent. Organizations should invest in advanced generative AI techniques capable of handling such processes to gain accurate and actionable insights.
Market Segmentation
Based on Component
Software/Platform
Services
Based on Deployment Mode
Based on Application
Anomaly Detection
Process Optimization
Predictive Analytics
Based on Industry Vertical
Manufacturing
Healthcare
Banking
Retail and e-Commerce
Transportation and Logistics
Other Industries
Key Players
Celonis
Minit
myInvenio
Lana Labs
Signavio
Software AG
UiPath
QPR Software
Fluxicon
ai
TimelinePI
ABBYY
ProcessGold
Puzzle Data
Kofax
Cognitive Technology
Logpickr
Kryon
Nintex
FortressIQ
Other Key Players
Report Scope
| | |
| --- | --- |
| Report Attribute | Details |
| Market size value in 2022 | USD 8.5 Mn |
| Revenue Forecast by 2032 | USD 164.4 Mn |
| Growth Rate | CAGR Of 35.5% |
| Regions Covered | North America, Europe, Asia Pacific, Latin America, and Middle East & Africa, and Rest of the World |
| Historical Years | 2017-2022 |
| Base Year | 2022 |
| Estimated Year | 2023 |
| Short-Term Projection Year | 2028 |
| Long-Term Projected Year | 2032 |
Request Customization Of The Report: https://marketresearch.biz/report/generative-ai-in-process-mining-market/#request-for-customization
Recent Developments
In 2021, Celonis, a premier process mining software provider, introduced generative AI capabilities to enhance process discovery and automation. Generative AI algorithms now enable organizations to automatically generate process models, identify inefficiencies and propose optimization opportunities with greater ease than before.
In 2022, Minit, a process mining software provider, unveiled an upgraded version of their platform with advanced generative AI features. These advanced capabilities enable users to generate simulation models based on historical process data automatically for predictive analysis and proactive process optimization.
In 2022, UiPath, a global leader in robotic process automation (RPA), also introduced generative AI algorithms into its process mining offering. These advanced techniques enable businesses to discover and understand their business processes more quickly and easily; expediting their automation initiatives.
In 2023, Software AG, a prominent provider of process mining solutions, announced the inclusion of Generative AI capabilities into their ARIS Process Mining platform. Generative AI allows users to automatically generate process models, visualize variations in processes, and identify improvement opportunities – further expanding ARIS Process Mining's analytical abilities.
FAQ
1. What is Generative AI in Process Mining?
A. Generative AI in process mining refers to the application of artificial intelligence techniques, particularly generative algorithms, to automatically generate process models and analyze event logs. This practice helps organizations gain insights into their business processes, identify bottlenecks and optimize operations.
2. How does generative AI benefit process mining?
A. Generative AI simplifies the process of developing process models by automating its modeling tasks. It handles complex and dynamic processes efficiently while improving process efficiency while providing proactive monitoring and prediction. Generative AI also identifies opportunities for automation as well as suggests process improvements that could further boost business productivity.
3. Which industries could take advantage of using generative AI for process mining?
A. Generative AI process mining has many uses across industries but is particularly advantageous for industries with complex and data-intensive processes, such as manufacturing, healthcare, finance, logistics and retail. Generative AI helps improve operational efficiencies, compliance and customer experiences thereby helping these sectors remain competitive.
4. How does generative AI address complex processes?
A. Generative AI algorithms are tailored to understand complex processes by analyzing event logs and learning from historical data. These algorithms can capture all the different pathways, loops and concurrency present in processes for accurate process models that represent them correctly in real life.
5. Can generative AI be integrated with existing process mining tools?
A. Yes, generative AI can be easily integrated with existing process mining tools. Many software providers have integrated AI features into their solutions so organizations can take full advantage of both technologies for automated process modeling, advanced analytics and data-driven decision-making.
6. How can generative AI in process mining enhance the automation of processes?
A. Generative AI helps identify opportunities for process automation by analyzing process data and detecting repetitive or manual tasks that could be automated. When combined with technologies like robotic process automation (RPA) or intelligent automation systems such as RPA or intelligent automation systems, organizations can streamline their processes, reduce manual effort and achieve higher levels of efficiency.
7. What are the challenges associated with using generative AI for process mining?
A. Implementing generative AI into process mining may present numerous obstacles for organizations. This may include issues like data quality and availability, integration with existing IT systems, skills gaps identified as being essential, as well as understanding and acting upon any generated insights. Organizations must overcome these hurdles through proper data management strategies, integration strategies that work effectively together with training initiatives and aligning insights with strategic objectives.
Contact us
Contact Person: Mr. Lawrence John
Marketresearch.Biz
Tel: +1 (347) 796-4335
Send Email: [email protected]
Content has been published via 11press. for more details please contact at [email protected]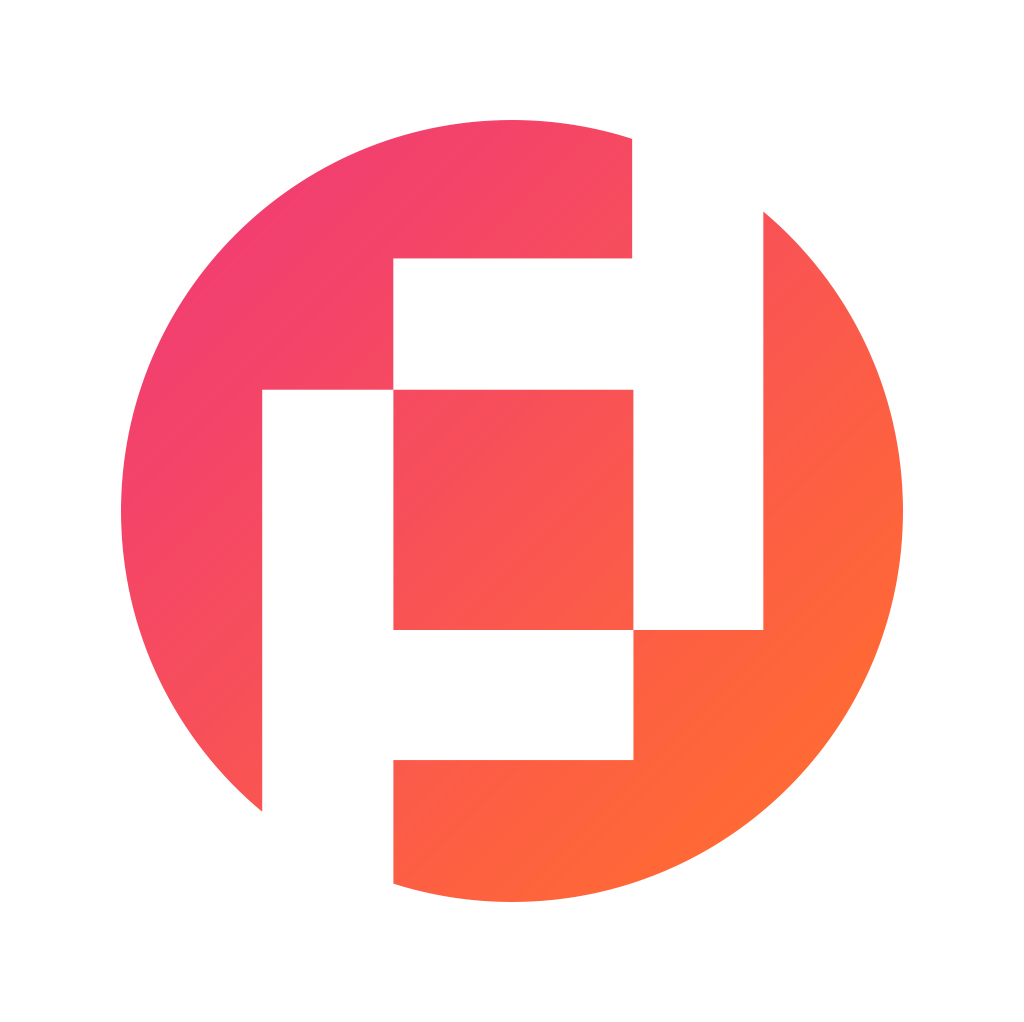 Prudour Private Limited
The team behind market.us, marketresearch.biz, market.biz and more. Our purpose is to keep our customers ahead of the game with regard to the markets. They may fluctuate up or down, but we will help you to stay ahead of the curve in these market fluctuations. Our consistent growth and ability to deliver in-depth analyses and market insight has engaged genuine market players. They have faith in us to offer the data and information they require to make balanced and decisive marketing decisions.
More Posts By Prudour Private Limited