Generative AI in Product Design Market is estimated to be USD 615.6 Mn by 2032 with a CAGR of 35.6%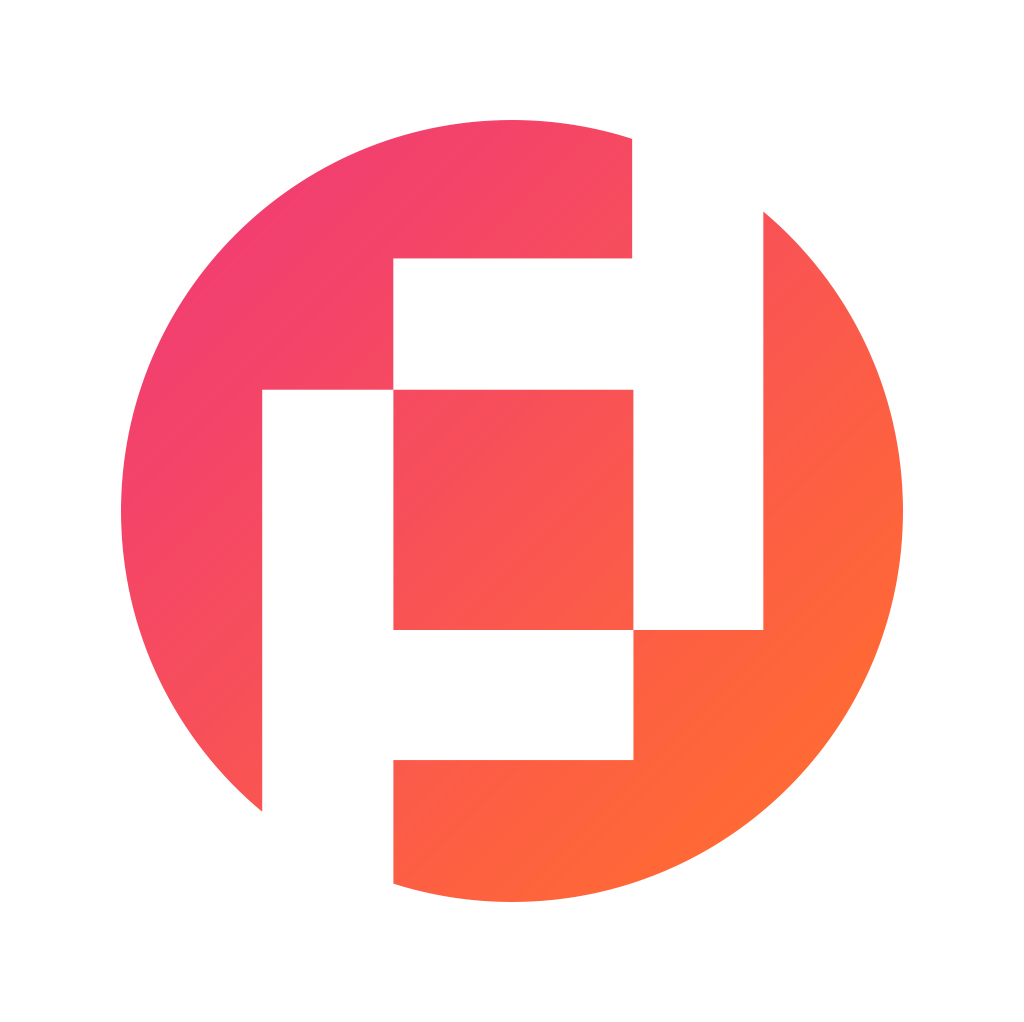 Prudour Private Limited
Updated · Jul 19, 2023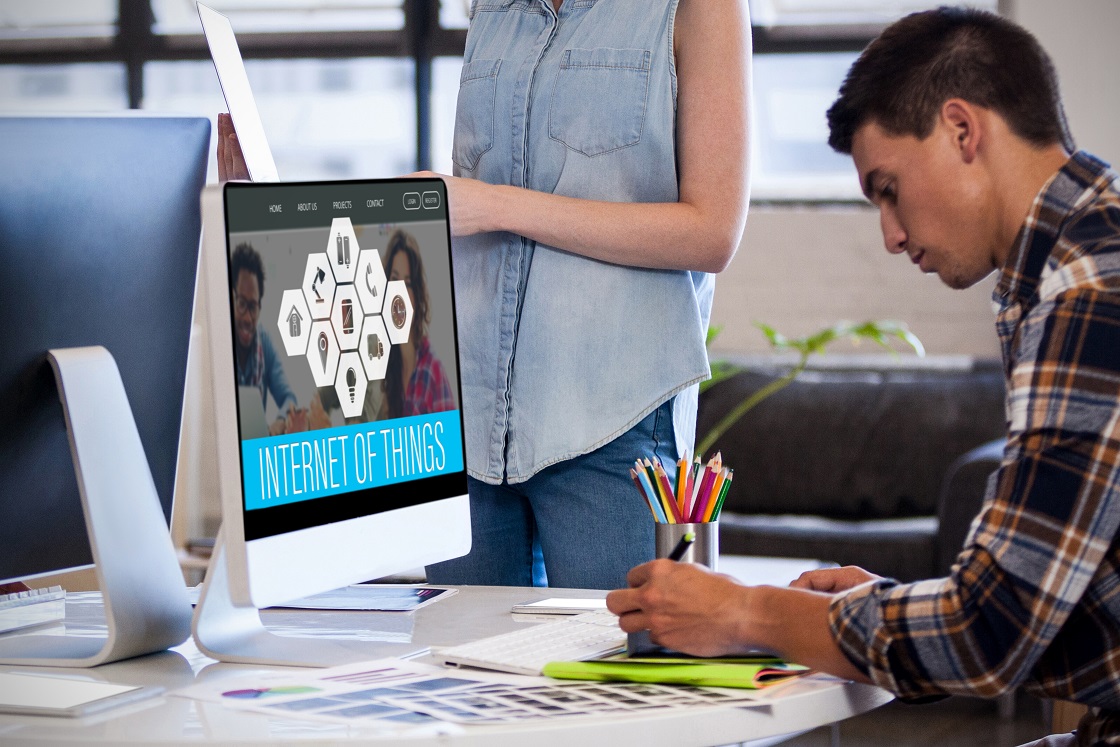 WHAT WE HAVE ON THIS PAGE
Published Via 11Press: Generative AI in Product Design Market size is expected to be worth around USD 615.6 Mn by 2032 from USD 31.6 Mn in 2022, growing at a CAGR of 35.6% during the forecast period from 2022 to 2032.
Recently, the market for generative AI product design has seen significant expansion. Generative AI (also known as artificial intelligence) uses algorithms to generate unique designs – something which has proven highly successful across various industries such as automotive, consumer goods, electronics and fashion.
Generative AI offers several advantages over traditional design methods for product design. It enables designers to quickly explore a wide variety of design possibilities and generate multiple iterations at once, speeding up the design process and producing more innovative and tailored products. Generative AI algorithms can process massive amounts of data and produce designs that meet specific requirements or constraints such as material properties, manufacturing processes or user preferences.
Automotive industries are turning to generative AI for optimizing vehicle designs on factors like weight reduction, aerodynamics and structural integrity – helping car manufacturers create lighter and more fuel-efficient vehicles without compromising safety or performance. Furthermore, consumer goods companies use this technology to develop ergonomic products with enhanced user experiences using similar principles.
Generative AI offers significant value to the electronics industry by helping designers craft efficient and compact devices. This technology assists in optimizing circuit layouts, component placement and thermal management to increase product reliability and performance. Furthermore, generative AI enables wearable device designs that seamlessly fit with users' lifestyles for personalized experiences.
Generative AI is revolutionizing fashion design by producing unique patterns and textiles. Designers can input parameters like fabric type, colors and styles while the generative AI algorithms produce numerous design options suited for individual customer preferences and sizes. This technology also enables custom clothing design.
The market for generative AI in product design is marked by an increasing number of startups and established technology companies offering cutting-edge solutions. These businesses develop software tools and platforms that incorporate generative AI algorithms into existing design workflows while offering user-friendly interfaces and advanced features to enable designers to harness their power without extensive programming knowledge or technical know-how.
As demand for custom and personalized products continues to increase, generative AI in product design should experience further expansion and adoption across industries. Its ability to optimize designs for various parameters while improving innovation and shortening time-to-market can give companies an edge against their competition. Furthermore, technological developments could drive further advancement of sophisticated generative AI algorithms which open up further possibilities in product design and manufacturing.
Request Sample Copy of Generative AI in Product Design Market Report at: https://marketresearch.biz/report/generative-ai-in-product-design-market/request-sample
Key Takeaways
The market for generative AI product design is experiencing rapid expansion, driven by its ability to accelerate design processes and produce cutting-edge designs.
Automotive, consumer goods, electronics and fashion industries are turning to generative AI to optimize designs for factors like weight reduction, efficiency, aesthetics and user experience.
Generative AI allows designers to explore an extensive variety of design possibilities quickly, leading to more tailored and efficient products.
Market participants include startups and established technology companies offering user-friendly software tools and platforms that incorporate generative AI into design workflows.
Generative AI can be particularly advantageous in automotive design, helping manufacturers produce lighter and more fuel-efficient cars without compromising safety or performance.
Consumer goods companies use generative AI to design ergonomic and appealing products that improve user experiences.
Generative AI provides electronic companies with many benefits by optimizing circuit layouts, component placement and thermal management to increase performance and reliability.
Generative AI has transformed the fashion industry by revolutionizing design processes by producing unique patterns and textiles allowing customers to customize clothing and accessories according to individual tastes and needs.
Regional Snapshot
North America and, specifically the US, is an important player in the generative AI market. Boasting an advanced tech infrastructure and is home to many startups and tech giants driving product design innovation. Companies from industries including automotive, consumer goods, and electronics are using generative AI to craft cutting-edge products and gain a competitive advantage.
Europe is also seeing significant expansion of the generative AI market for product design. Countries such as Germany, the United Kingdom and France boasting strong manufacturing bases are adopting AI technologies to expand their design capabilities. Europe's automotive sector, known for its engineering prowess is particularly capitalizing on these capabilities to optimize vehicle designs for performance and sustainability.
Asia Pacific is rapidly emerging as a key market for generative AI product design. Countries like China, Japan and South Korea are investing heavily in AI research and development while the region's vibrant consumer electronics and automotive industries drive its widespread adoption for optimization and customization purposes.
Latin America remains at an early stage of adoption of artificial intelligence-powered product design solutions; however, Brazil and Mexico are witnessing increased investment into AI-driven design solutions, particularly within the automotive and consumer goods sectors.
Middle East and Africa regions are exploring the potential of generative AI for product design. Manufacturing hubs and the desire for technological progress have contributed to an upsurge in the adoption of such solutions by industries like automotive, electronics, and fashion – with AI-powered design tools becoming integral parts of their product development processes.
For any inquiries, speak to our expert at: https://marketresearch.biz/report/generative-ai-in-product-design-market/#inquiry
Drivers
Accelerated Design Process
One of the primary draws to generative AI for product design is its ability to rapidly expedite the design process. Traditional design methods often involve manual iteration and testing which can take time; by contrast, generative AI algorithms allow designers to generate multiple design iterations quickly in a shorter amount of time, giving designers more opportunity to explore all possible design solutions quickly.
Innovation and Creativity Enhance
Generative AI equips designers with revolutionary tools to push the limits of creativity. By analyzing large volumes of data and producing unique design options, these AI algorithms can spark fresh ideas and unexpected solutions that inspire designers. Furthermore, this technology encourages experimentation that leads to the creation of innovative products.
Optimization for Performance and Efficiency
Generative AI algorithms can optimize designs based on specific performance criteria and constraints. From weight reduction, aerodynamics, and material properties analysis to material properties verification generative AI can analyze multiple parameters and create designs that meet those specific requirements resulting in lighter products with improved functionality for their intended purposes.
Personalization and Customization Options Available
Generative AI allows for the efficient creation of personalized and customized products at scale. By taking into account user preferences, data constraints, and design constraints when developing designs that suit individual needs and preferences generative AI can generate designs tailored specifically for individuals enhancing user experiences and increasing customer satisfaction.
Restraints
Data Access and Quality Concerns
Generative AI algorithms rely on the availability and quality of data for their effectiveness, such as design databases, user preferences and manufacturing constraints. Failing to access this type of information may present product designers with significant challenges when trying to source relevant and accurate designs; low-quality or incomplete data sets could reduce performance and accuracy and thus hamper their ability to generate optimal designs.
Interpretability and Trust
Generative AI models may generate designs that are difficult for humans to comprehend or explain, which may present problems in industries where traceability and understanding of design decisions is of critical importance, such as aerospace or healthcare. Achieving trust in these decisions made by AI algorithms while meeting interpretability challenges remains a crucial goal.
Integration and Infrastructure Development.
Integration of Generative AI into existing design workflows and infrastructure is both complex and time consuming, as many companies may struggle with integrating Generative AI algorithms and platforms with existing software, tools, and data management systems. This integration challenge may impede widespread adoption and delay the implementation of Generative AI into product design.
Skill Gap and Expertise
Reaping the full benefits of generative AI for product design requires both domain knowledge and technical acumen, with designers and engineers understanding how to leverage generative AI tools and algorithms effectively. Bridging skill gaps or providing training and education for professionals who work on product design may present unique challenges; particularly within industries that are less associated with AI or data-driven approaches.
Opportunities
Cross-Industry Applications
Generative AI product design solutions hold great promise of becoming widely adopted across various industries. While automotive, consumer goods, fashion and healthcare devices have seen early adoption rates of this technology, more opportunities may exist within architecture, industrial equipment and healthcare devices sectors as well. Exploring these new applications may open up new markets and revenue streams for these solutions.
Collaboration Design and Co-Creation of Projects
Generative AI can enable collaborative design processes by allowing multiple stakeholders to provide input about their preferences and constraints, which enables co-creation between designers, engineers, customers, suppliers and even manufacturers. The collaborative design may lead to enhanced product outcomes with increased customer engagement as well as stakeholder satisfaction.
Sustainability and Circular Design.
Generative AI can support sustainability initiatives by optimizing designs for factors such as material usage, recyclability, and energy efficiency. Generative AI helps generate designs that reduce waste while mitigating environmental impact while adhering to circular economy principles; contributing towards creating more eco-friendly products and processes.
Design for Manufacturing and assembly
Generative AI algorithms can assist with optimizing product designs for manufacturing and assembly processes. By considering manufacturing constraints, cost factors, and production efficiency during the design phase, generative AI can streamline manufacturing operations while decreasing time-to-market. This opportunity enhances collaboration between design and production teams and leads to more manufacturable and cost-effective products.
Take a look at the PDF sample of this report: https://marketresearch.biz/report/generative-ai-in-product-design-market/request-sample
Challenges
Consider Ethical and Legal Considerations when Setting Goals
Generative AI's use in product design raises ethical and legal considerations that should be carefully addressed, including intellectual property rights, ownership of generated designs, data privacy concerns and potential biases in AI algorithms. Regulatory frameworks or industry standards may need to be developed in order to ensure the ethical and responsible use of generative AI in product design.
Cost and Return on Investment (ROI)
Implementing generative AI solutions into product design may incur upfront costs such as infrastructure, software licenses and training. Companies must carefully consider their return on investment when considering using generative AI. Demonstrating its tangible benefits and return can be challenging for organizations with limited resources.
Human-AI Cooperation and Acceptance
Generative AI does not seek to replace human designers but instead expands their abilities. There may be resistance or concerns regarding AI's place in creative processes; ensuring effective human-AI collaboration, addressing any fears of job displacement, and demonstrating its value as a tool for designers are the primary challenges in the widespread adoption of generative AI.
Robustness and Generalization
Generative AI models must demonstrate robustness and generalization capabilities. They must be capable of handling diverse design scenarios, constraints, and user preferences without issue. Finding effective generative AI algorithms capable of handling diverse inputs while being robust enough to withstand further research is a daunting challenge requiring continual research and development efforts.
Market Segmentation
Based On Deployment Model
Based On Application
Design Exploration and Ideation
Design Optimization and Simulation
Customization and Personalization
Other =
Based On End-User
Automotive Manufacturers
Healthcare and Medical Device Manufacturers
Contraction and Architecture Firms
Other
Key Players
Autodesk Inc.
Dassault Systemes SE
Siemens PLM Software
Ansys Inc.
Altair Engineering Inc.
Unity Technologies
PTC Inc.
Granta Design
Other
Report Scope
| | |
| --- | --- |
| Report Attribute | Details |
| Market size value in 2022 | USD 31.6 Mn |
| Revenue Forecast by 2032 | USD 615.6 Mn |
| Growth Rate | CAGR Of 35.6% |
| Regions Covered | North America, Europe, Asia Pacific, Latin America, and Middle East & Africa, and Rest of the World |
| Historical Years | 2017-2022 |
| Base Year | 2022 |
| Estimated Year | 2023 |
| Short-Term Projection Year | 2028 |
| Long-Term Projected Year | 2032 |
Request Customization Of The Report: https://marketresearch.biz/report/generative-ai-in-product-design-market/#request-for-customization
Recent Developments
In 2021, Autodesk, a leader in design and engineering software solutions, introduced Autodesk Generative Design as a cloud-based platform combining generative design algorithms with advanced simulation capabilities to optimize product designs. Designers can generate multiple design options based on specific criteria or constraints to enable more efficient and innovative designs.
In 2021, Dassault Systemes introduced its 3DEXPERIENCE Generative Design Solution, integrating its capabilities into its 3DEXPERIENCE platform to allow designers to explore potential design variations while addressing performance, weight and manufacturing constraints. Furthermore, this offering facilitates collaboration among designers, engineers and other stakeholders during the design process.
In 2022, Adobe Dimension is a 3D design and rendering software which now incorporates generative design capabilities using Adobe Sensei AI technology to automatically generate variations of 3D designs based on user inputs and constraints, empowering designers to explore design possibilities and produce compelling visualizations.
In 2022, Altair, a global technology company specializing in simulation-driven innovation, unveiled their generative design software Altair Inspire. The software allows designers and engineers to explore design options while optimizing for performance, weight, and cost – while using advanced generative design algorithms to generate efficient designs which help companies reduce product development cycles.
FAQ
1. What is Generative AI in Product Design?
A. Generative AI in product design refers to the application of artificial intelligence algorithms to generate and optimize product designs. This process typically utilizes machine learning techniques along with data-driven approaches in order to explore design possibilities, generate multiple iterations samples and then optimize designs according to specific criteria and constraints.
2. How does AI assist product designers?
A. Generative AI speeds up the design process by quickly creating multiple iterations of designs, and stimulating innovation and creativity by offering designers new ideas and unexpected solutions. Furthermore, Generative AI optimizes designs based on factors like performance efficiency and user preferences resulting in tailored products with higher user satisfaction levels.
3. Which industries could take advantage of using generative AI for product design?
A. Generative AI has applications across numerous industries, such as automotive, consumer goods, electronics and fashion. Generative AI can optimize vehicle designs for weight reduction and aerodynamics in automotive design; create ergonomic yet aesthetically pleasing consumer goods; enhance electronics designs for efficiency and compactness; revolutionize fashion design through unique patterns and textiles.
4. How does Generative AI fit into current design workflows?
A. Generative AI can easily integrate into existing design workflows through software tools and platforms designed specifically to facilitate its use. These user-friendly platforms offer designers user interfaces for inputting parameters, constraints and preferences for input by their designs – while then being processed by AI algorithms which analyze this information and generate design options that align with these needs seamlessly inline with an established design process.
5. Are there any challenges associated with adopting generative AI in product design?
A. Yes, adopting generative AI for product design does pose some difficulties. These include data availability and quality issues, interpretability of AI-generated designs, integration with existing infrastructure/tools and skill gap issues for designers/engineers. Ethical considerations regarding intellectual property rights or biases within AI algorithms must also be taken into account.
6. Can AI provide personalized and tailored products?
A. Yes, generative AI allows for the design and production of customized and personalized products. By taking user preferences and constraints into account when formulating designs for personalized items, these algorithms can produce designs tailored specifically to each person's needs and preferences. Companies use this level of personalization to provide products which resonate with customers while simultaneously improving user experiences and increasing customer satisfaction levels.
7. What are the future prospects of Generative AI in product design?
A. Future prospects of generative AI product design look promising. As machine learning and computing power advances, generative AI algorithms should become even more sophisticated, producing even more effective designs. Furthermore, customer demand for customized and personalized products continues to drive adoption of this form of product design across industries.
Contact us
Contact Person: Mr. Lawrence John
Marketresearch.Biz
Tel: +1 (347) 796-4335
Send Email: [email protected]
Content has been published via 11press. for more details please contact at [email protected]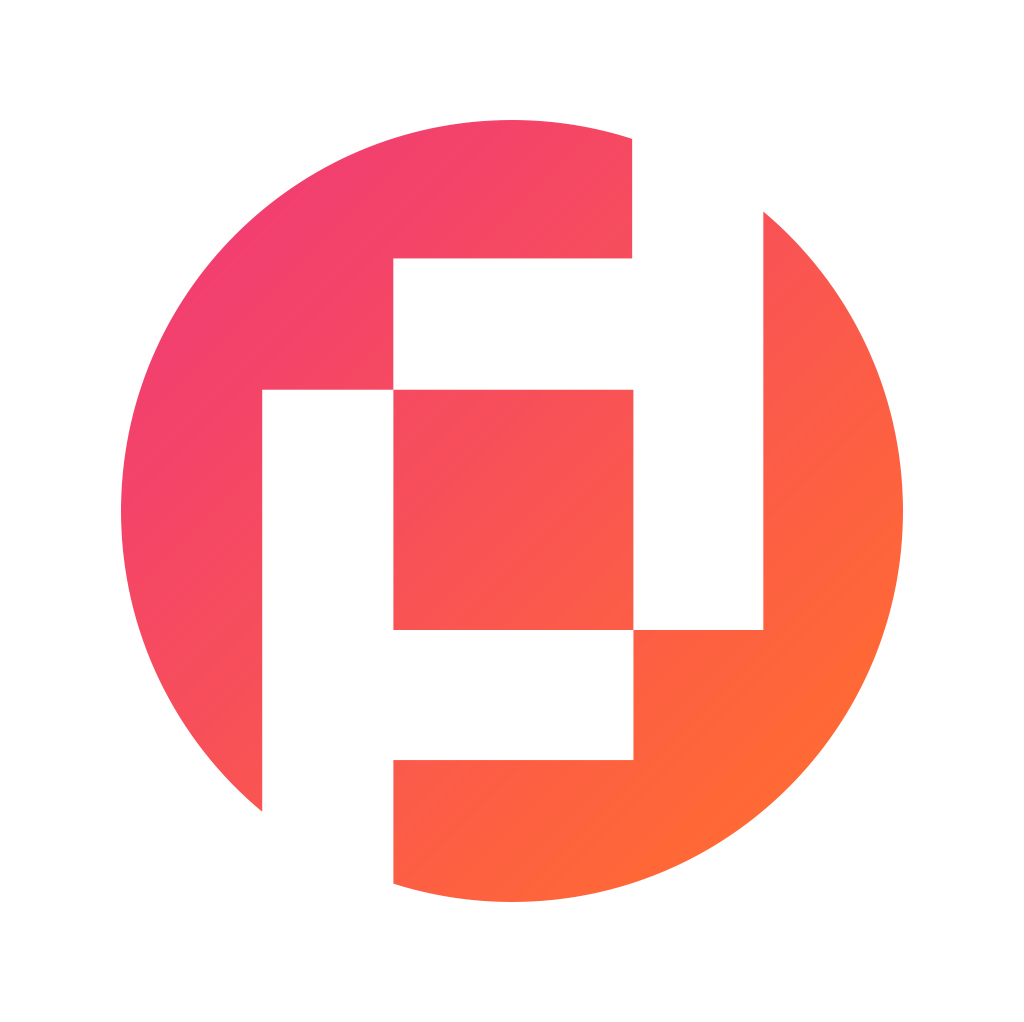 Prudour Private Limited
The team behind market.us, marketresearch.biz, market.biz and more. Our purpose is to keep our customers ahead of the game with regard to the markets. They may fluctuate up or down, but we will help you to stay ahead of the curve in these market fluctuations. Our consistent growth and ability to deliver in-depth analyses and market insight has engaged genuine market players. They have faith in us to offer the data and information they require to make balanced and decisive marketing decisions.
More Posts By Prudour Private Limited