Generative AI in Project Management Market is forecast to grow by USD 873 Mn Bn during 2022-2032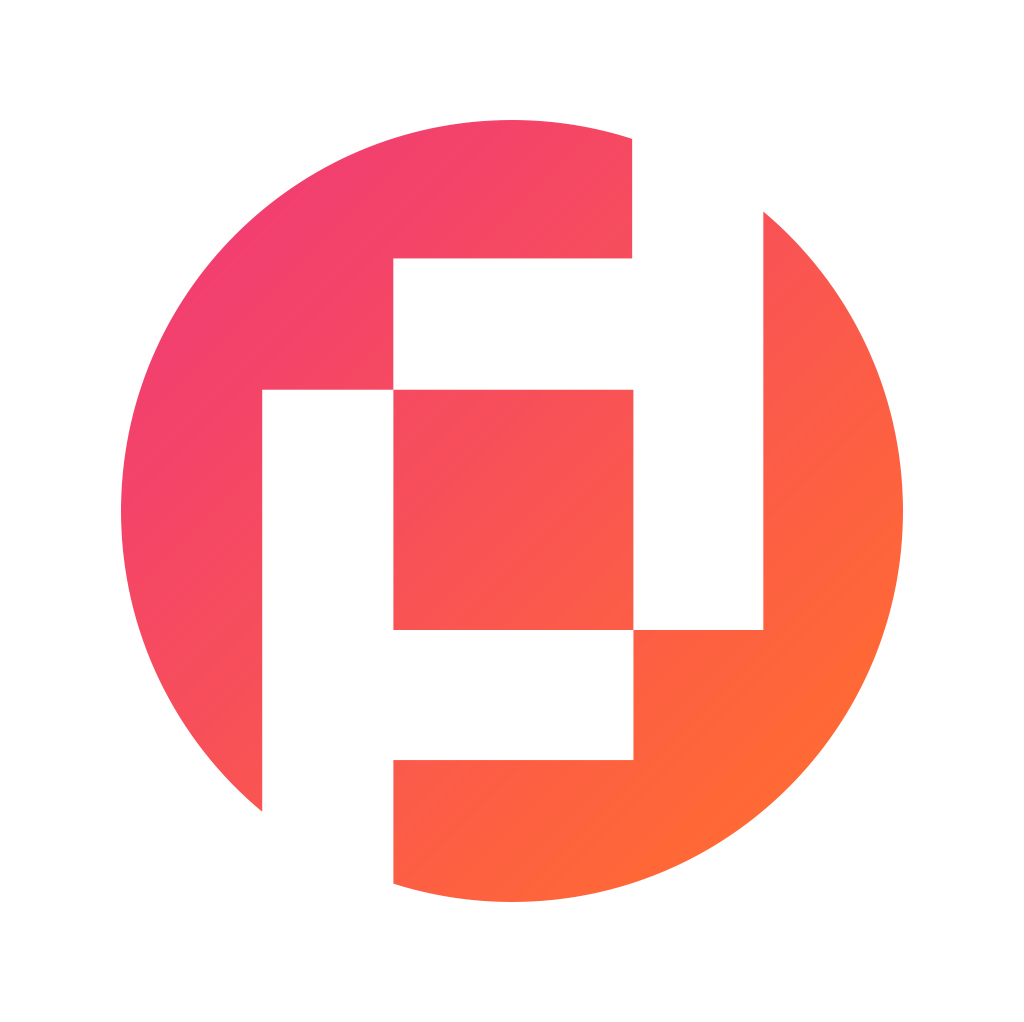 Prudour Private Limited
Updated · Jul 19, 2023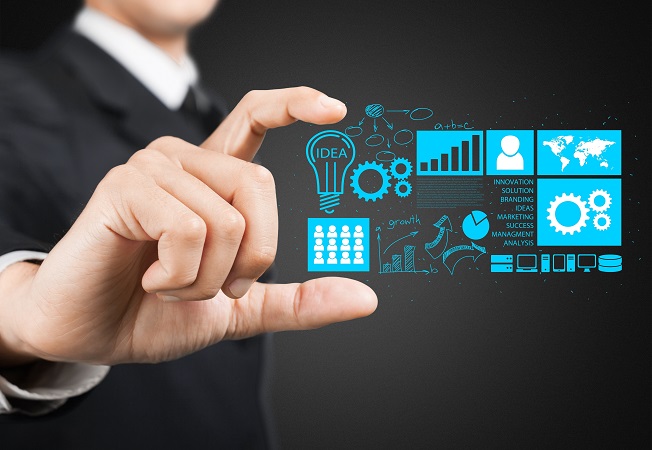 WHAT WE HAVE ON THIS PAGE
Published Via 11Press : Generative AI in Project Management Market size is expected to be worth around USD 873 Mn by 2032 from USD 192 Mn in 2022, growing at a CAGR of 16.8% during the forecast period from 2022 to 2032.
Generative AI technology has transformed Project Management significantly, revolutionizing how organizations manage projects by automating and improving various aspects of planning, execution, monitoring, and control. Generative AI refers to using artificial intelligence algorithms for the automation of various aspects of project planning, execution, monitoring, and control – something not possible before. Generative AI is revolutionizing how organizations oversee projects using machine learning and predictive analytics technologies.
Generative AI offers organizations several advantages when applied to project management. First, it enables the automatic creation of project plans by analyzing historical data, recognizing patterns, and suggesting optimized schedules and resource allocations – this helps streamline planning phase processes while saving time and improving overall project efficiency. Furthermore, AI algorithms continuously monitor project progress while monitoring real-time data analysis to provide proactive alerts of risks or bottlenecks, helping project managers make informed decisions to mitigate issues quickly while keeping projects on track.
Generic AI's greatest strength in Project Management lies in its capacity to optimize resource allocation. By analyzing past project data and taking into account factors like skillsets, availability and workload – AI algorithms can suggest the most cost-effective allocation of resources ensuring the right people are assigned for specific tasks and resource waste is minimized.
Generative AI also enhances collaboration and communication within project teams. AI-powered platforms enable real-time collaboration between team members, enabling them to share updates seamlessly while communicating smoothly, access project info from any location, and collaborate seamlessly on real projects. This improves team coordination while decreasing miscommunication while creating a collaborative work environment.
Generative AI can also assist organizations in improving project forecasting and risk management. By analyzing historical data and external factors, AI algorithms can generate accurate projections about timelines, costs, and risks to allow project managers to proactively identify risks, adjust plans accordingly, and ultimately ensure project success..
Request Sample Copy of Generative AI in Project Management Market Report at: https://marketresearch.biz/report/generative-ai-in-project-management-market/request-sample
Key Takeaways
Generative AI for project management automates and enhances all stages of planning, execution, monitoring and controlling of a project.
Automating optimized project plans saves both time and improves project efficiency, saving both resources.
AI algorithms offer real-time monitoring, alerts, and recommendations regarding potential risks or bottlenecks.
Optimizing resource management means suggesting the most cost-effective allocation of skills and workload.
AI-powered platforms enhance collaboration and communication among project teams.
Generative AI enhances project forecasting by analyzing past data and external factors.
Proactive risk management allows businesses to detect and mitigate threats in real-time, providing for proactive risk control.
Generative AI solutions help facilitate better decision-making and ensure project success in today's dynamic business world.
Regional Snapshot
North America and, particularly the United States, have been pioneers in adopting and integrating AI technologies across different industries. Project management markets in North America have long been pioneering this trend; with more people turning to generative AI as an aid for project planning, scheduling, risk assessment and decision-making.
Europe is another region where Generative AI in Project Management is making strides forward. Countries such as the United Kingdom, Germany, France and the Netherlands have all shown great interest in exploring and adopting AI technologies across industries; including project management. European organizations are beginning to recognize generative AI's benefits for improving project workflows, resource allocation and cost control.
Asia Pacific region Like China, Japan, India and South Korea have experienced rapid advancement in AI adoption and innovation over recent years. Project management practices increasingly incorporate AI solutions in order to enhance efficiency and outcomes while emerging economies invest in AI research and development activities resulting in startups providing AI-powered project management solutions.
Latin America may be slower in adopting generative AI for project management compared with other regions, yet interest and potential are growing quickly. Countries like Brazil and Mexico have shown signs of AI adoption across multiple sectors – project management among them. As awareness increases of this technology matures further, Latin American organizations may explore generative AI solutions in order to optimize project execution.
Middle East and Africa regions are also seeing increasing interest in using generative AI for project management. Countries like United Arab Emirates and South Africa have made great strides in adopting AI technologies into various industries. Although market conditions in these areas remain fluid, organizations in these regions should explore its potential in project planning, risk analysis and decision support systems.
For any inquiries, Speak to our expert at: https://marketresearch.biz/report/generative-ai-in-project-management-market/#inquiry
Drivers
Enhanced Decision-Making
Generative AI offers advanced analytics and predictive capabilities, empowering project managers to make data-driven decisions with increased ease. Generative AI's ability to enhance decision-making processes is one of the primary draws to its widespread adoption within project management.
Automation and Efficiency
Generative AI can automate tedious, time-consuming project management tasks such as creating project schedules, identifying dependencies and allocating resources – freeing project managers to focus on more strategic tasks resulting in improved efficiency and productivity. Automation's potential has become an attractive feature of project management workflows within organizations looking for streamlining.
Improve Project Planning and Execution.
Generative AI can aid project planning by producing optimized project schedules which take into account various constraints and dependencies, simulating scenarios to assess their impacts, helping project managers identify risks early and create contingency plans to mitigate them, streamlining project execution and leading to enhanced project results.
Cost Optimization
Generative AI's capacity to analyze historic project data and identify cost-saving opportunities is another reason it has gained so much traction in project management. Through studying past projects' performances, this form of artificial intelligence (AI) can suggest efficient resource allocation strategies, identify areas of potential cost overrun, and help optimize budgets – offering organizations looking to enhance project financial management a viable path towards improving their project finances.
Restraints
Data Quality and Availability
Generative AI relies on vast quantities of high-quality data for training and accurate predictions, but in project management, this information may become fragmented, inconsistent, or unavailable limiting its ability to produce accurate insights and predictions from its models. Organizations may need to invest in data governance and standardization initiatives in order to address this challenge effectively.
Integration Complexity
Integrating generative AI into existing project management systems and workflows can be time-consuming and complicated, as project management processes often adhere to well-established methodologies and tools that make introducing AI-driven approaches challenging. Organizations may encounter resistance or difficulties when adopting such solutions, necessitating careful planning and change management efforts in order to facilitate integration efforts.
Concerns Over Ethical and Legal Restrictions in Cannabis Extraction Operations
Generative AI raises ethical and legal issues around privacy, bias, and accountability that organizations must consider before using it in project management. With sensitive project data such as personal information at stake often necessitating careful handling under data protection regulations; organizations must address these concerns responsibly to ensure ethical AI application for project management purposes.
Skill Gap and Workforce Readiness
Effective adoption of generative AI requires a skilled workforce that understands and can leverage AI technologies. Unfortunately, organizations sometimes experience skill gaps; without enough professionals possessing AI knowledge. Therefore, upskilling initiatives may be needed to bridge this gap and ensure the successful adoption of generative AI.
Opportunities
Smarter Risk Management
Generative AI plays a pivotal role in risk management by analyzing project data and identifying risks with potential mitigation strategies. By employing this intelligent system, organizations can enhance their risk assessment capabilities, make more informed decisions, and effectively tackle project risks early on – creating significant opportunities for improved project execution and risk reduction.
Agile Project Management
Generative AI can enable organizations to adopt agile project management methodologies more successfully. Generative AI supports agile practices like iterative development and adaptive planning by optimizing schedules, identifying dependencies, simulating scenarios and simulating schedules – increasing collaboration, speeding decision making and ultimately improving project delivery.
Real-Time Monitoring and Insights
With IoT devices and real-time data streams at our disposal, generative AI can provide real-time monitoring of project performance. By analyzing live data from sensors, equipment and team collaboration tools used on projects, generative AI can identify performance bottlenecks, resource constraints or potential delays that require timely intervention – providing opportunities for proactive decision-making and timely interventions.
Customized Project Solutions
Generative AI offers organizations tailored project management solutions tailored to their exact requirements. By analyzing historical project data and organizational preferences, generative AI models can generate project plans, schedules, and resource allocation strategies that fit each unique requirement for every project – helping organizations maximize project management practices for superior project outcomes.
Take a look at the PDF sample of this report: https://marketresearch.biz/report/generative-ai-in-project-management-market/request-sample
Challenges
Explainability and Transparency
Generative AI models often operate like black boxes, making it hard to understand their predictions and recommendations. Project management demands transparency and accountability; without proper explainability techniques in place to interpret AI outputs, project managers risk alienating stakeholders due to AI-powered decision making processes. To address this challenge, techniques need to be devised that help explain AI outputs so stakeholders trust AI-driven decision-making processes.
Data Privacy and Security
Project management often necessitates handling sensitive project data and personal information, with AI adding additional complications regarding privacy and security concerns. Organizations must implement stringent data protection measures, comply with relevant regulations such as General Data Protection Regulation (GDPR), and secure project-related data from unauthorized access or breaches.
Adoption Resistance and Organizational Culture
Resistance to change and existing organizational cultures may create hurdles to adopting generative AI in project management, including some stakeholders being unwilling to embrace AI-driven approaches for fear of job displacement or reduced control over projects. Overcoming these difficulties requires effective change management strategies, stakeholder engagement strategies, and showing the value and benefits of this innovative tool for managing projects.
Scalability and Performance.
Generative AI models can be computationally intensive and require substantial computing resources. Scaling these models to handle large project datasets or complex scenarios may prove challenging for organizations; as a result, organizations should ensure their infrastructure can support both its scalability and performance requirements of generative AI in project management.
Market Segmentation
Based on Component Type
Solution

Robotic Process Automation
Chabot's & Intelligent Virtual Assistants
Predictive Analytics
Speech Recognition

Services

Consulting
Deployment & Integration
Support & Maintenance Services
Based on Application
Project Scheduling & Budgeting
Project Support & Administration
Project Data Management
Data Analytics
Reporting & Visualization
Risk Management
Other
Based on Deployment Mode
Based on End-Use Vertical
BFSI
Retail & E-commerce
Healthcare & Life science
Government & Defense
Energy & Utilities
Telecommunication
Other
Key Players
IBM Corp.
Oracle Corp.
Hitachi, Ltd.
Adobe Inc.
Microsoft Corp.
TIS Inc.
ServiceNow
Alice Technologies
Aitheon
Atlassian Corp.
Zoho Corp.
Other
Report Scope
| | |
| --- | --- |
| Report Attribute | Details |
| Market size value in 2022 | USD 192 Mn |
| Revenue Forecast by 2032 | USD 873 Mn |
| Growth Rate | CAGR Of 16.8% |
| Regions Covered | North America, Europe, Asia Pacific, Latin America, and Middle East & Africa, and Rest of the World |
| Historical Years | 2017-2022 |
| Base Year | 2022 |
| Estimated Year | 2023 |
| Short-Term Projection Year | 2028 |
| Long-Term Projected Year | 2032 |
Request Customization Of The Report: https://marketresearch.biz/report/generative-ai-in-project-management-market/#request-for-customization
Recent Developments
In 2023, ALICE Technologies a construction technology firm, partnered with The Beck Group – an architecture and construction firm – to utilize generative AI in planning, bidding and executing capital projects. ALICE's AI-powered construction scheduling and simulation platform is designed to optimize project planning by creating multiple schedule options and assessing their feasibility; their partnership likely aims to use ALICE's capabilities of generative AI to increase efficiency and decision-making within capital project management.
In 2023, Atlassian a leading software development and collaboration tools company, announced the introduction of Jira Product Discovery. Designed to assist software development teams during product discovery phase, Jira Product Discovery allows teams to track ideas and initiatives. Teams can capture, prioritize and manage product ideas aligned with user needs and business goals using this dedicated tool aimed at product discovery by Atlassian – improving efficiency and effectiveness in early phases of software development projects.
In 2023, Autodesk a leading software company for design and construction solutions, announced its integration of artificial intelligence (AI) capabilities into its software platforms to enhance construction processes and enable design exploration. By employing AI algorithms, Autodesk's software can produce optimized construction schedules, evaluate design options, provide insights that improve project outcomes, as well as streamline construction workflows while decreasing inefficiency while increasing collaboration among all parties involved in its construction phase.
FAQ
1. What is Generative AI Project Management?
A. Generative AI in project management refers to the use of artificial intelligence techniques like machine learning and deep learning to automate and enhance various aspects of project management, including planning, scheduling, resource allocation, risk analysis and decision-making. Generative AI involves producing intelligent and optimized solutions for tasks such as planning, scheduling, resource allocation risk evaluation and decision-making tasks.
2. How does generative AI benefit project management?
A. Generative AI offers several advantages to project managers. It can automate repetitive tasks, optimize resource allocation, provide intelligent insights and recommendations that enhance decision-making processes and help identify potential risks or bottlenecks that hinder progress. As a result, this technology could increase efficiency, reduce costs and improve project outcomes overall.
3. What applications of generative AI exist within project management?
A. Generative AI can be applied to many project management tasks, including project planning and scheduling, resource allocation, cost estimation, risk evaluation, scenario modeling and decision support. Generative AI can assist project managers by creating optimized schedules while simulating different scenarios while providing intelligent recommendations based on historical data and project constraints.
4. Are there any disadvantages or difficulties associated with using generative AI for project management?
A. Generative AI holds vast potential, yet poses unique challenges. Data quality and availability; interpretability of AI-generated solutions; integration with existing project management systems and ethical use are some key obstacles. Furthermore, investing in infrastructure as well as training may be required for its successful deployment.
5. Which industries can utilize AI for project management purposes?
A. Generative AI project management solutions can benefit an array of industries, including construction, engineering, software development, manufacturing and healthcare. Any sector that utilizes complex project management processes that could benefit from automation and optimization stands to gain from using generative AI for project management purposes.
6. What are some renowned companies providing AI solutions for project management?
A. Numerous companies provide AI solutions for project management. Some examples are ALICE Technologies' construction project scheduling; Clarizen and Monday.com's AI-enhanced project management platforms; and Autodesk's incorporation of AI into its construction and design software products.
7. How can I begin using generative AI for project management?
A. Start exploring AI-powered project management tools or platforms with AI capabilities as the starting point, but be sure to also evaluate your organization's needs, data availability, and partner with experts or consultants who specialize in implementation of generative AI.
Contact us
Contact Person: Mr. Lawrence John
Marketresearch.Biz
Tel: +1 (347) 796-4335
Send Email: [email protected]
Content has been published via 11press. for more details please contact at [email protected]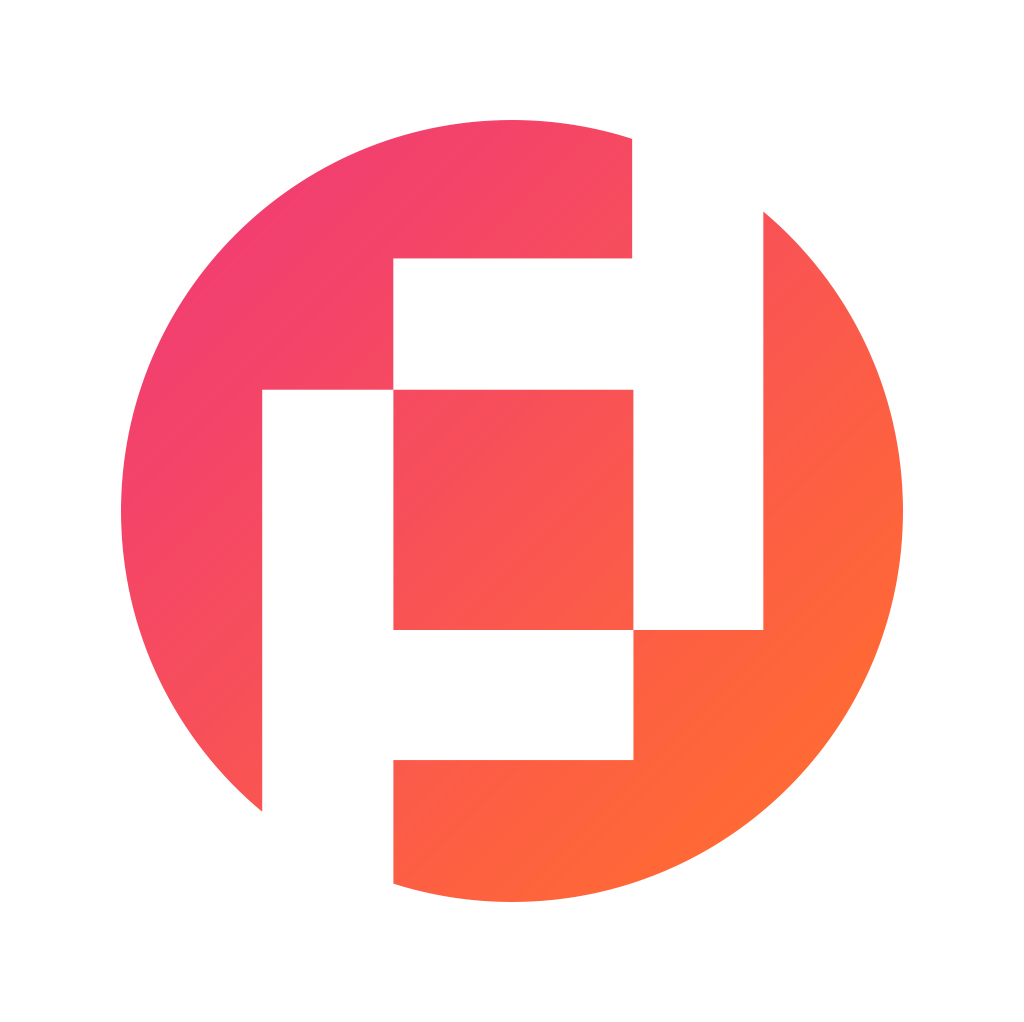 Prudour Private Limited
The team behind market.us, marketresearch.biz, market.biz and more. Our purpose is to keep our customers ahead of the game with regard to the markets. They may fluctuate up or down, but we will help you to stay ahead of the curve in these market fluctuations. Our consistent growth and ability to deliver in-depth analyses and market insight has engaged genuine market players. They have faith in us to offer the data and information they require to make balanced and decisive marketing decisions.
More Posts By Prudour Private Limited