Green Ammonia Market Growth (USD 20,919 Mn by 2032 at 78.2% CAGR) Global Analysis by Market.us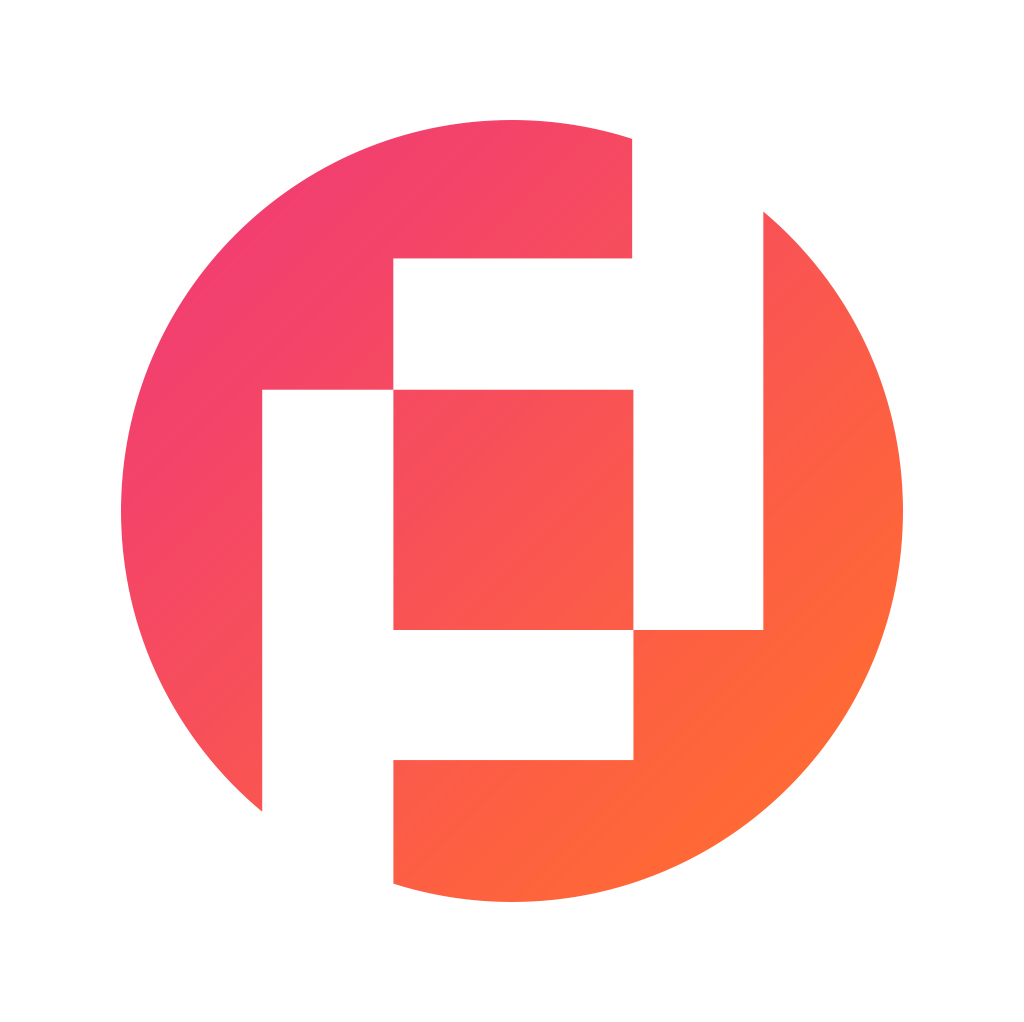 Prudour Private Limited
Updated · Jul 19, 2023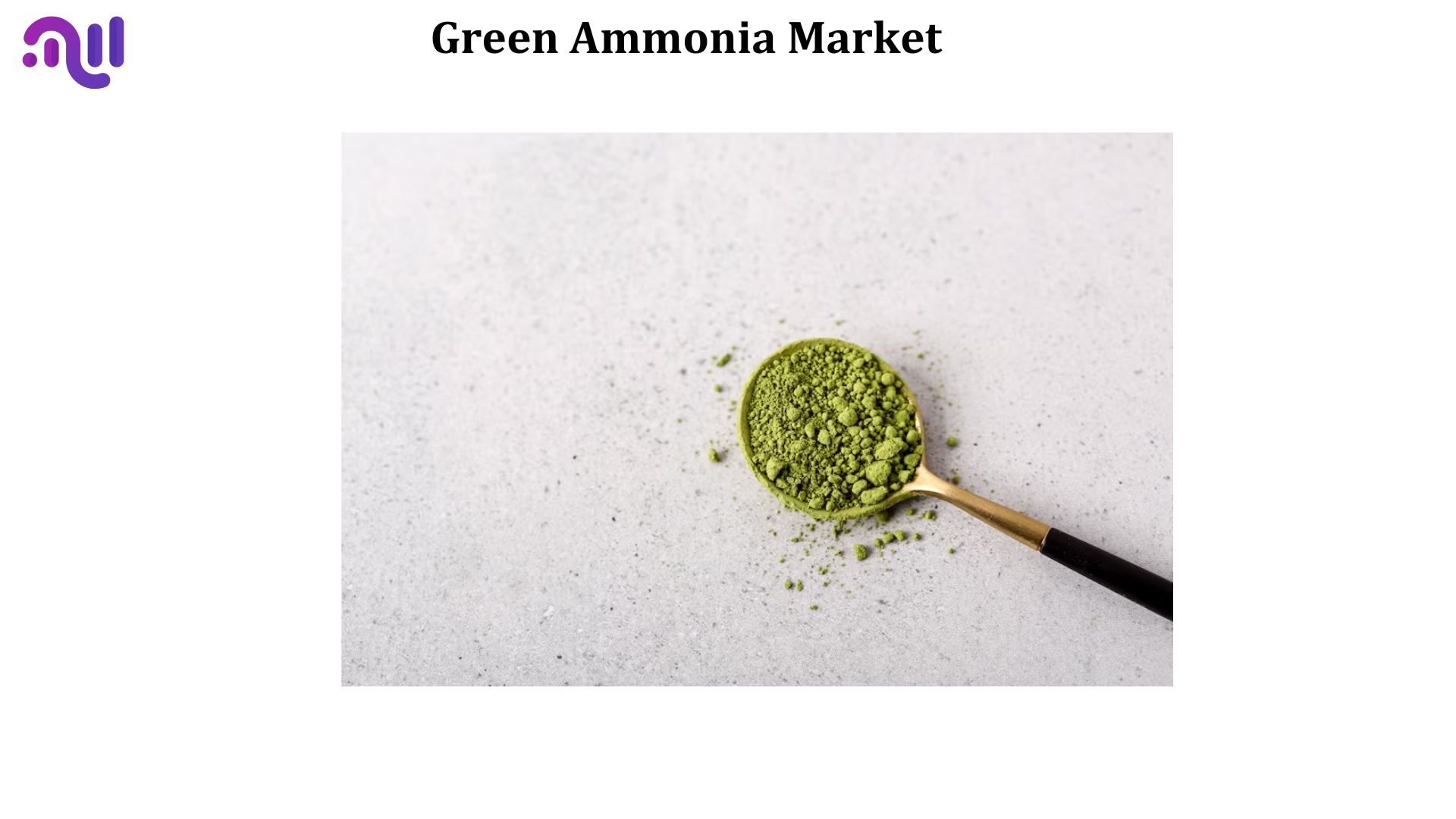 WHAT WE HAVE ON THIS PAGE
Published Via 11Press : Green ammonia is a form of ammonia that is produced using renewable energy sources, such as solar or wind power. It is considered a sustainable alternative to traditional ammonia production methods, which rely heavily on fossil fuels and contribute to greenhouse gas emissions. Green ammonia has gained attention in recent years as countries and industries look for ways to reduce their carbon footprint and transition towards more environmentally friendly practices.
The green ammonia market was valued at USD 74.48 million in 2022 and is expected to reach USD 20,919 million in 2032. This market is estimated to register a CAGR of 78.2% between 2023 and 2032
One of the key advantages of green ammonia is its potential as an energy carrier. Green ammonia has a high energy density, making it suitable for long-distance transportation and storage. This opens up opportunities for using green ammonia as a clean fuel for various applications, including powering vehicles and generating electricity. Additionally, green ammonia can be used as a feedstock in the production of fertilizers and other chemical products, offering a more sustainable option compared to conventional methods.
Directly Purchase a copy of the report | Quick Delivery Available – https://market.us/purchase-report/?report_id=101191
The global green ammonia market has been experiencing significant growth in recent years due to increasing concerns about climate change and the need for cleaner energy sources. Several countries have started investing in large-scale green ammonia projects, aiming to become leaders in this emerging industry. However, challenges remain in terms of scaling up production processes and reducing costs to make green ammonia more economically viable on a global scale. Nonetheless, with ongoing advancements in renewable energy technologies and supportive government policies, the future looks promising for the widespread adoption of green ammonia as an eco-friendly solution across various sectors.
For additional information on the vendors covered – Grab an Exclusive Sample Report@ https://market.us/report/green-ammonia-market/request-sample/
Key Takeaway
By 2022, water electrolysis using alkaline solutions had become the dominant solution on the market.
Sales channels facilitate massive direct sales transactions as orders from large customers can be directly sent directly to producers.
Agriculture frequently utilizes green ammonia as fertilizer.
By 2022, Europe will lead with a 39% market share.
APAC will likely achieve the highest compound annual growth among all regions.
Regional Snapshot
Europe: Europe stands out as a leader in green ammonia production and utilization by taking various initiatives and programs aimed at its production and use. Due to Europe's commitment to decarbonization and green energy sources, investments have surged into ammonia production as well as green hydrogen production. Germany and several European nations (the Netherlands, Denmark, and Norway in particular) have begun exploring green ammonia's application in transportation, power generation, and agriculture sectors.
Asia-Pacific Region:
Due to Asia's rising energy demands and industrial activity as well as its commitment to cutting carbon emissions, developing its green ammonia market offers ample potential in this part of the world. Countries such as Japan and South Korea have made aggressive commitments towards carbon neutrality, including exploring green ammonia as part of energy transition plans. Australia, an enormous country blessed with plenty of renewable energy sources, is looking for opportunities to develop sustainable ammonia production as well as export.
North America: Green ammonia has gained increasing support across North America as part of efforts to reduce carbon emissions. Canada represents an outstanding opportunity for sustainable ammonia production with its abundance of renewable energy sources and well-developed ammonia production infrastructure. United States businesses and researchers are exploring potential avenues for producing green ammonia for use in various sectors – particularly transportation and energy production industries.
Middle East and Africa: This region features both abundant renewable energy resources as well as existing facilities dedicated to ammonia production – making it the ideal location to develop green ammonia production technologies. States such as Saudi Arabia and the United Arab Emirates have demonstrated interest in green ammonia production by capitalizing on both renewable energy capacities as well as existing ammonia infrastructure. South Africa has demonstrated the feasibility of producing green ammonia thanks to renewable energy technologies and agricultural sector developments.
Drivers
Decarbonization Initiatives: The increasing global focus on decarbonization and reducing greenhouse gas emissions is a significant driver for the green ammonia market. Green ammonia offers a carbon-neutral or low-carbon alternative to conventional ammonia production, making it attractive for various industries.
Renewable Energy Transition: The growing deployment of renewable energy sources, such as wind and solar, provides a reliable and sustainable pathway for green ammonia production. Renewable energy can be used to power the electrolysis process required to produce green hydrogen, a key component in green ammonia production.
Energy Storage and Grid Balancing: Green ammonia has the potential to be an energy carrier and energy storage solution, allowing excess renewable energy to be stored and transported for later use. This feature can help address intermittency issues and support grid balancing efforts.
Ammonia's Versatility: Ammonia has a wide range of applications, including fertilizers, industrial processes, and fuel for transportation. The versatility of ammonia creates opportunities for the adoption of green ammonia in various sectors, contributing to market growth.
Restraints
Cost Competitiveness: Green ammonia production is currently more expensive compared to conventional ammonia production methods. The high capital costs of electrolyzers and the scale-up of renewable energy infrastructure can make green ammonia less cost-competitive in the short term.
Infrastructure and Logistics: The existing ammonia infrastructure is primarily designed for conventional ammonia, which may require modifications to handle green ammonia. Additionally, establishing the necessary logistics, including transportation and storage, for green ammonia may pose challenges.
Opportunities
Cross-Sector Collaboration: Collaboration between the renewable energy, ammonia, and end-user industries presents an opportunity for the development and adoption of green ammonia. Partnerships can help leverage expertise, share costs, and promote the integration of green ammonia across various sectors.
Policy Support: Supportive policies and incentives that promote renewable energy, carbon reduction, and clean fuels can create a favorable environment for green ammonia development. Policy frameworks that encourage the use of green ammonia in various applications can drive market growth.
Make an inquiry before picking up this report @ https://market.us/report/green-ammonia-market/#inquiry
Challenges
Technology Maturity and Scale-up: Green ammonia production technologies, such as electrolysis, are still evolving and need further development to improve efficiency, reduce costs, and scale up production to meet demand. Technology advancements and demonstration projects are essential to address these challenges.
Safety Considerations: Ammonia is a hazardous substance, requiring proper handling, storage, and transportation measures. Ensuring safety standards and protocols for green ammonia production, storage, and usage is crucial to gain public acceptance and regulatory approvals.
Market Acceptance and Awareness: Educating industries and end-users about the benefits and potential applications of green ammonia is necessary for market acceptance. Raising awareness about green ammonia's role in decarbonization and its viability as a sustainable alternative is a challenge that needs to be addressed.
Market Players
Nel Hydrogen
Siemens Energy
MAN, Energy Solutions
ThyssenKrupp AG
ITM Power PLC
Hydrogenics
Green Hydrogen Systems
McPhy Energy
Electrochaea
EXYTRON
AquaHydrex
Enapter
BASF SE
Other Key Players
Key Market Segments
Based on Technology
Proton Exchange Membrane
Alkaline Water Electrolysis
Solid Oxide Electrolysis
Based on Sales Channel
Direct Sale
Indirect Sale
Based on Application
Transportation
Power Generation
Industrial Feedstock
Fertilizer
Other Applications
Top Impacting Factors
Policy and Regulations: Government policies and regulations play a crucial role in shaping the green ammonia market. Supportive policies, such as carbon pricing, renewable energy incentives, and clean fuel mandates, can stimulate investment and adoption of green ammonia technologies.
Renewable Energy Availability: The availability and cost of renewable energy sources, such as solar and wind, are key factors in determining the feasibility and competitiveness of green ammonia production. Regions with abundant and affordable renewable energy resources have a potential advantage in green ammonia development.
Technological Advancements: Technological advancements in electrolysis, ammonia synthesis, and other related processes are crucial for improving efficiency and reducing the cost of green ammonia production. Continued innovation and research and development efforts contribute to market growth.
Cost Competitiveness: The cost of green ammonia production compared to conventional ammonia production is a significant factor influencing market adoption. Achieving cost competitiveness through economies of scale, improved production processes, and advancements in renewable energy technologies is vital for market expansion.
End-User Demand and Applications: The demand for green ammonia depends on its applications across various sectors, such as agriculture (as a fertilizer), industrial processes, energy storage, and fuel for transportation. The market growth is influenced by the willingness of end-users to adopt green ammonia and its viability in replacing conventional ammonia.
International Trade and Market Access: International trade policies, market access agreements, and cross-border collaborations impact the global green ammonia market. Expanding export opportunities and establishing supply chains for green ammonia are important for market growth and global deployment.
Recent Developments
In January 2022: Yara International announced intentions to erect a 1.2 million tons per year green ammonia production facility in Norway. One of the biggest green ammonia production facilities in the world is anticipated to result from this initiative.
In December 2021: The Netherlands revealed plans to construct a green ammonia import terminal in December 2021, which will aid in the expansion of the green ammonia market in Europe.
| | |
| --- | --- |
| Report Attribute | Details |
| The market size value in 2022 | USD 74.48 Mn  |
| Revenue Forecast by 2032 | USD 20,919 Mn |
| Growth Rate | CAGR Of 78.2% |
| Regions Covered | North America, Europe, Asia Pacific, Latin America, and Middle East & Africa, and Rest of the World |
| Historical Years | 2017-2022 |
| Base Year | 2022 |
| Estimated Year | 2023 |
| Short-Term Projection Year | 2028 |
| Long-Term Projected Year | 2032 |
Contact:
Global Business Development Team – Market.us
Market.us (Powered by Prudour Pvt. Ltd.)
Send Email: [email protected]
Address: 420 Lexington Avenue, Suite 300 New York City, NY 10170, United States
Tel: +1 718 618 4351
Website: https://market.us/
Content has been published via 11press. for more details please contact at [email protected]
What is the current size of the Green Ammonia Market?
The Global Green Ammonia Market size is USD 74.48 Mn in 2022.
What is the projected growth rate for Green Ammonia Market?
The Green Ammonia Market is expected to grow at a CAGR of 78.2% from 2023 to 2032.
What are some of the key players in the Green Ammonia Market?
Some of the key players in the Green Ammonia market include Nel Hydrogen, Siemens Energy, MAN, Energy Solutions, ThyssenKrupp AG, ITM Power PLC, Hydrogenics, Green Hydrogen Systems, McPhy Energy, Electrochaea, EXYTRON, AquaHydrex, Enapter, BASF SE, Other Key Players.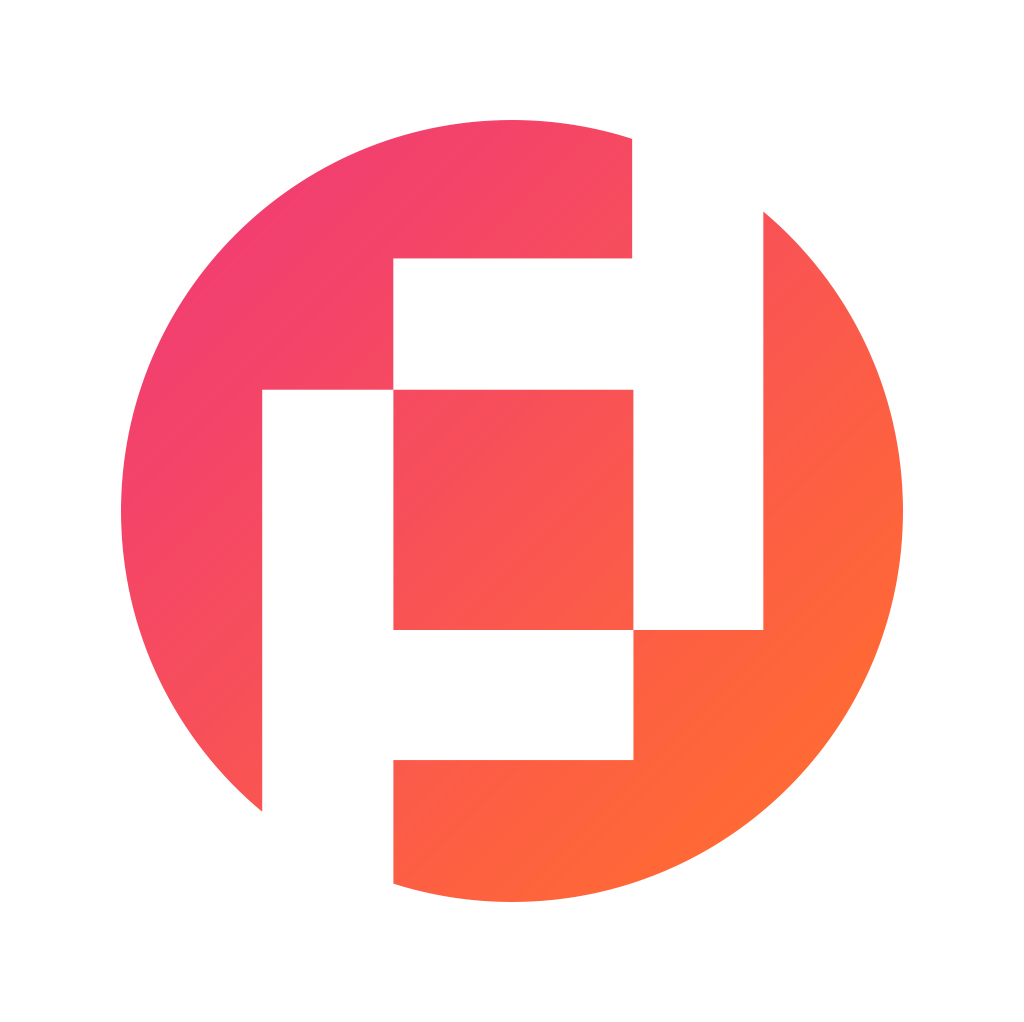 Prudour Private Limited
The team behind market.us, marketresearch.biz, market.biz and more. Our purpose is to keep our customers ahead of the game with regard to the markets. They may fluctuate up or down, but we will help you to stay ahead of the curve in these market fluctuations. Our consistent growth and ability to deliver in-depth analyses and market insight has engaged genuine market players. They have faith in us to offer the data and information they require to make balanced and decisive marketing decisions.
More Posts By Prudour Private Limited