Hadoop Big Data Analytics Market Poised for Remarkable Growth at a CAGR of 12.9%, Expected to Reach USD 52.5 Bn by 2032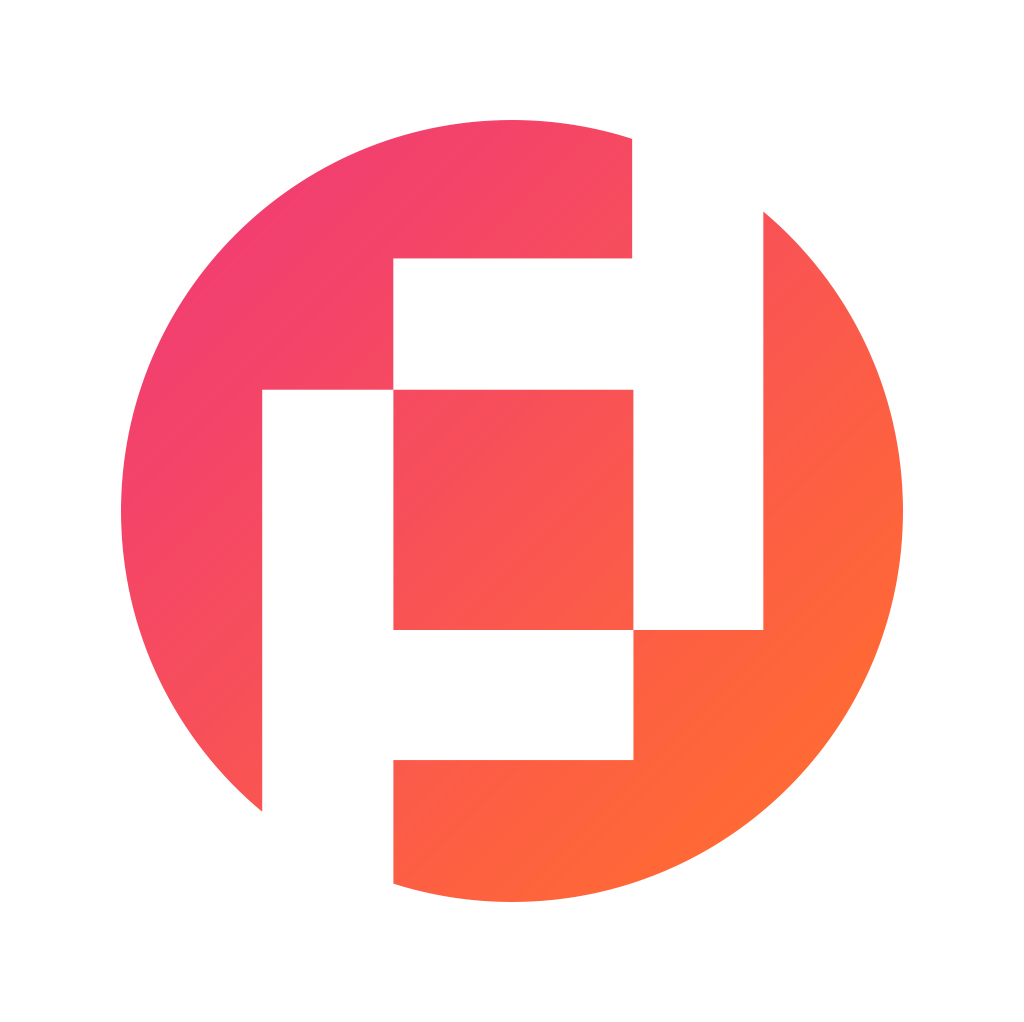 Prudour Private Limited
Updated · Jul 20, 2023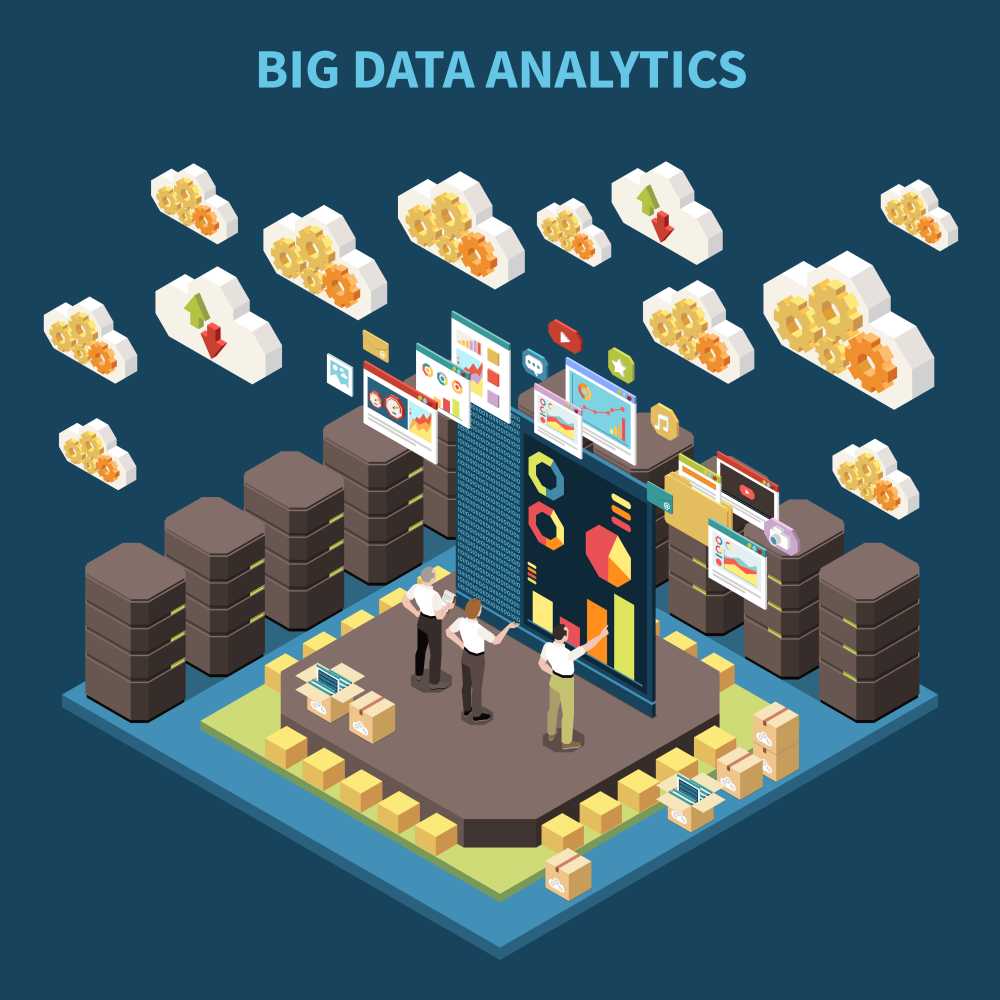 WHAT WE HAVE ON THIS PAGE
Market Overview
Published Via 11Press : Hadoop Big Data Analytics Market size is expected to be worth around USD 52.5 Bn by 2032 from USD 16.1 Bn in 2022, growing at a CAGR of 12.9% during the forecast period from 2022 to 2032.
The Hadoop Big Data Analytics market has experienced phenomenal growth over the last several years and is projected to increase further over time. Hadoop, an open-source framework, has transformed how organizations process and analyze large volumes of data. Utilizing this technology enables enterprises to store, process, and analyze massive amounts of structured and unstructured information to gain valuable insights for data-driven decision-making and facilitate strategic analysis.
Hadoop market growth can be attributed to its increasing adoption across various industries, with organizations realizing the significance of big data analytics for competitive advantage and operational efficiency gains. Due to its ability to accommodate varied data types while being highly scalable, Hadoop makes an ideal solution for big data initiatives.
One factor driving market growth is the increasing need for real-time data analysis. Organizations require tools that can process and analyze their data quickly in real-time for quick decision-making processes; Hadoop's distributed processing architecture facilitates parallel processing, providing real-time analytics and faster insights.
Scalability and cost-effectiveness have also contributed to Hadoop's wide adoption. Scaling can be accomplished horizontally by adding more commodity servers to a cluster, making it flexible enough to adapt with organizations as their data needs grow. Plus, its open source nature means no expensive proprietary software licenses need be purchased for big data analytics projects – providing another cost-cutting benefit of Hadoop!
Hadoop Big Data Analytics market is experiencing tremendous expansion across a wide variety of industries, such as banking and finance, healthcare, retail, telecommunications and manufacturing. These sectors use Hadoop to quickly extract actionable insights from vast amounts of data resulting in enhanced customer experiences, optimized operations and greater business performance.
As cloud deployments have grown increasingly popular, Hadoop adoption has continued its rapid ascent. Cloud-based Hadoop solutions offer organizations the flexibility and scalability required for managing big data workloads without incurring significant infrastructure investments – making the technology accessible even to small and mid-sized enterprises, which in turn drives market growth.
Request Sample Copy of Hadoop Big Data Analytics Market Report at: https://marketresearch.biz/report/hadoop-big-data-analytics-market/request-sample
Key Takeaways
Hadoop Big Data Analytics market is experiencing significant expansion due to widespread adoption of big data analytics technologies across industries.
Hadoop's ability to accommodate diverse data types and scale make it an ideal tool for processing and analyzing large volumes of data.
Real-time data analysis is becoming an increasing priority, and Hadoop's distributed processing architecture enables organizations to gain insight more rapidly.
Hadoop's scalability and cost-efficiency contribute to its wide adoption as an economical solution for big data analytics.
The market is experiencing rapid expansion across various sectors such as banking, healthcare, retailing, telecommunications, and manufacturing.
Cloud-based deployments of Hadoop have grown increasingly popular, offering organizations more flexibility and scalability with reduced infrastructure investments.
Hadoop provides organizations with a powerful way to extract actionable insights from vast amounts of data, leading to better customer experiences, optimized operations and increased business performance.
With increasing emphasis placed on data-driven decision-making, Hadoop Big Data Analytics market looks set for an optimistic future, with further advancements and innovations expected in this space.
Regional Snapshot
North America and, particularly the US, remain at the forefront of the Hadoop Big Data Analytics market. Thanks to advanced technological infrastructure and a strong emphasis on data-driven decision-making, Hadoop is being widely adopted across multiple industries including finance, healthcare, retail and technology. Furthermore, major Hadoop vendors as well as enterprises focused on analytics contribute significantly to market growth.
Europe holds an extensive share in the Hadoop market, led by countries like the UK, Germany, France and the Nordics. Europe boasts a mature technology landscape in which organizations invest in big data analytics to gain insight, enhance operational efficiency and deliver improved customer experiences – industries such as banking, telecom, manufacturing and energy industries are driving demand for Hadoop solutions.
Asia Pacific has emerged as a fast-growing market for Hadoop Big Data Analytics. Countries such as China, India, Japan and South Korea are seeing increasing adoption as organizations seek to make use of their vast amounts of data. E-commerce growth, digital transformation initiatives and government support for advanced analytics contribute to market expansion; cloud-based deployments have also gained increasing traction with small and midsized enterprises in this region.
Latin America has experienced steady expansion in the Hadoop market. Countries like Brazil, Mexico, Argentina and Chile are increasingly turning to big data analytics to enhance business operations, enhance customer engagement and foster innovation. Industries including banking, retail, telecommunications, healthcare and telehealth are using Hadoop applications with data-intensive workloads for competitive advantages and operational improvements.
Middle East and Africa exhibit considerable potential in Hadoop market growth. Countries such as United Arab Emirates, Saudi Arabia, South Africa, and Nigeria have invested significantly in big data analytics infrastructure over recent years, and governments and organizations in these regions recognize its benefits for economic development, digital transformation, and improving public services.
For any inquiries, Speak to our expert at: https://marketresearch.biz/report/hadoop-big-data-analytics-market/#inquiry
Drivers
Explosion in Volume and Variety of Data
The exponential increase in data generated by organizations – both structured and unstructured from sources like social media, IoT devices and sensors – is one of the main drivers behind Hadoop Big Data Analytics market growth. Hadoop's distributed processing capability allows organizations to efficiently handle large volumes of information while extracting insights that lead to informed decision-making.
Rising Demand for Data-Driven Decision Making Solutions
Organizations face increasingly competitive business environments that demand data-driven decision-making processes. Hadoop provides organizations with a data processing infrastructure and tools for processing vast amounts of data in order to gain valuable insights and make informed business decisions, leading them to embrace its adoption across different industries.
Cost-effectiveness and Scalability are of equal concern in business operations.
Hadoop's open-source nature and distributed computing architecture make it an affordable solution for big data analytics. In contrast to traditional data processing systems, Hadoop eliminates costly proprietary software and hardware licenses – enabling organizations to scale up their processing and analytics capabilities cost-effectively as data volumes continue to rapidly expand. This scalability becomes especially relevant as data volumes continue to increase rapidly.
Technological Advancements and Integration
Apache Spark, Hive, and HBase advancements contribute significantly to the expansion of the Hadoop Big Data Analytics market. These technologies offer improved data processing speed, real-time analytics capabilities, integration with tools and frameworks and integration capabilities with existing data infrastructure and business intelligence tools – furthering adoption.
Restraints
Complexity of Implementation and Administration
Implementing and managing Hadoop infrastructure requires specific skills and expertise. Organizations may face difficulties setting up and configuring their Hadoop cluster, optimizing performance, maintaining security, as well as dealing with distributed systems that must ensure quality data quality – issues that may prevent some organizations from adopting Hadoop altogether.
Concerns About Data Privacy and Security
Big data analytics involves handling sensitive and confidential information, creating security and privacy concerns. Hadoop's distributed nature creates vulnerabilities if not properly secured; organizations must implement stringent security measures in order to comply with regulations while meeting business requirements for the deployment of Hadoop systems.
Limit of Skilled Professionals Available for Hire
Though demand for Hadoop skills continues to increase, organizations often struggle to find professionals with expertise in Hadoop Big Data Analytics. Organizations may experience difficulty recruiting qualified data scientists, engineers and administrators capable of effectively using Hadoop capabilities; to overcome this barrier it is vitally important that skills gaps be bridged through training programs or any other means necessary.
Integrating Legacy Systems – Challenges Presented
Many organizations already possess existing legacy systems and data infrastructure that must be integrated with Hadoop. Ensuring compatibility and seamless integration between Hadoop and legacy systems can be challenging and time-consuming; challenges related to data migration, format conversion and maintaining data consistency during integration can impede Hadoop adoption.
Opportunities
Industry-specific Analytics Applications
Hadoop holds great potential as an analytics solution in various industries such as healthcare, finance, retail and manufacturing. Leveraging Hadoop can enable these industries to gain insights into customer behavior, optimize supply chains, detect fraud more efficiently and increase operational efficiencies – creating targeted analytics solutions can present tremendous growth potentials.
Cloud-Based Deployments
Cloud computing presents exciting new opportunities for Hadoop Big Data Analytics. Cloud-based Hadoop solutions give organizations flexibility, scalability, and cost-effectiveness without extensive infrastructure investments. Managed services that integrate seamlessly with cloud platforms allow organizations to focus more on data analysis than infrastructure management, driving adoption.
Real-Time Analytics and Streaming Data Processing
Hadoop offers organizations a powerful solution for real-time analytics and streaming data processing needs, including real-time streaming analytics applications such as Apache Kafka and Flink integration, real-time insights and actionable outcomes are provided as data streams into real time for processing by organizations using Apache Hadoop's scalability and distributed processing capability – ideal features for real-time analytics applications.
Advanced Analytics and Machine Learning.
Hadoop's integration with advanced analytics and machine learning frameworks provides organizations with an opportunity to extract predictive and prescriptive insights from their data. Utilizing technologies like Apache Spark and TensorFlow, organizations can build sophisticated machine learning models and perform complex data analyses tasks, leading to improved decision-making and innovative applications.
Take a look at the PDF sample of this report: https://marketresearch.biz/report/hadoop-big-data-analytics-market/request-sample
Challenges
Data Quality and Governance Arrangements
Ensuring data quality and maintaining effective governance practices present considerable obstacles in the Hadoop Big Data Analytics market. Due to its distributed nature and diverse sources of data, it's vital that robust processes, cleansing mechanisms, and governance frameworks be in place in order to provide accurate and reliable insights.
Optimizing and Tuning Performance
Assuring optimal performance in Hadoop environments requires optimizing various parameters such as data partitioning, resource allocation, and query optimization. Organizations must dedicate significant time and resources to performance tuning to ensure efficient data processing and analytics operations that address latency-related performance challenges effectively.
Ever-evolving Hadoop Ecosystem
The Hadoop ecosystem is constantly shifting, with new components, frameworks, and versions being released regularly. Stay informed of their potential effects on existing deployments can be challenging for organizations; keeping up-to-date with technology advancements while remaining compatible with ecosystem changes can present unique hurdles to Hadoop implementations.
Data Privacy and Compliance
With growing data privacy regulations like GDPR and CCPA, organizations must be wary of potential compliance challenges when using Hadoop for big data analytics. Ensuring appropriate anonymization, access controls, and data protection mechanisms is imperative in avoiding regulatory violations while upholding customer trust.
Market Segmentation
By Component
By Application
Customer Analytics
Internet of Things (IoT)
Merchandising & Supply Chain Analytics
Offloading Mainframe
Other
By Deployment Mode
By End-Use Industry
BFSI
Energy & Utility
IT & Telecommunication
Media & Entertainment
Retail & Consumer Goods
Other
Key Players
Cisco Systems Inc.(U.S)
SAP (Germany)
Amazon Web Services Inc (U.S)
Hitachi Ltd (Japan)
SAS Institute Inc (U.S)
Hewlett Packard Enterprise Development LP (U.S.)
MongoDB Inc (U.S.)
Oracle (U.S.)
Datameer Inc (U.S.)
IBM (America)
Microsoft (America)
Cloudera Inc (America)
Intel Corporation (America)
TABLEAU SOFTWARE
LLC (U.S.)
Teradata (U.S.)
New Relic Inc (U.S.)
Alation Inc (U.S.)
Splunk Inc (U.S.)
Striim (U.S)
Report Scope
| | |
| --- | --- |
| Report Attribute | Details |
| Market size value in 2022 | USD 16.1 Bn |
| Revenue Forecast by 2032 | USD 52.5 Bn |
| Growth Rate | CAGR Of 12.9% |
| Regions Covered | North America, Europe, Asia Pacific, Latin America, and Middle East & Africa, and Rest of the World |
| Historical Years | 2017-2022 |
| Base Year | 2022 |
| Estimated Year | 2023 |
| Short-Term Projection Year | 2028 |
| Long-Term Projected Year | 2032 |
Recent Developments
In 2021, Cloudera, an industry-leading provider of enterprise data management and analytics solutions, unveiled Cloudera Data Platform Public Cloud on Microsoft Azure. Through this partnership, organizations can take advantage of Hadoop Big Data Analytics on Azure's cloud infrastructure for data processing and analysis at scale.
In 2021, Hortonworks, an enterprise-ready data platform provider, announced the release of Hortonworks Data Platform (HDP) version 3.1. This release provided several improvements for Hadoop Big Data analytics including improved performance and governance features as well as integration with advanced frameworks like Apache Spark and TensorFlow.
In 2022, IBM expanded its big data analytics offerings by unveiling IBM Cloud Pak for Data, featuring Hadoop-based capabilities. This platform allows organizations to utilize Hadoop's distributed processing capabilities along with advanced analytical tools for data exploration, preparation and machine learning – all within a unified environment.
In 2022, Amazon Web Services (AWS) introduced Amazon EMR (Elastic MapReduce) Studio, an all-in-one development environment for big data processing and analysis. EMR Studio simplifies Hadoop Big Data Analytics on AWS by offering visual interfaces, preconfigured notebooks, and collaborative features allowing organizations to analyze their data more quickly while quickly uncovering insights.
FAQ
1. What is Hadoop Big Data Analytics?
A. Hadoop Big Data Analytics refers to using the Hadoop framework for processing and analyzing large volumes of structured and unstructured data, both structured and unstructured. Hadoop allows distributed storage and processing across a cluster of computers with its scalability and parallel computing capabilities providing flexibility when handling big data workloads.
2. What are the advantages of using Hadoop for Big Data analytics?
A. One key advantage of using Hadoop for Big Data analytics is its capacity to handle large volumes of data efficiently, scale to meet changing data needs flexibly, be cost-effective compared with traditional processing systems and support various data types. Furthermore, Hadoop empowers organizations to perform advanced analytics tasks such as data mining, machine learning, real-time analytics etc.
3. How does Hadoop manage large datasets?
A. Hadoop can effectively handle large datasets by distributing them among multiple nodes in a cluster, where each node processes smaller chunks in parallel allowing for efficient processing and analysis of large volumes of data. Furthermore, Hadoop's distributed file system (HDFS) ensures high data availability and fault tolerance.
4. What industries could benefit from Hadoop Big Data Analytics?
A. Hadoop Big Data Analytics can be applied across numerous industries. Finance, healthcare, retail, telecommunications manufacturing and e-commerce can all leverage Hadoop to gain insights, optimize operations, enhance customer experiences and make data-driven decisions. Research institutions and government agencies also benefit greatly from Hadoop.
5. What skills are required for the implementation and use of Hadoop?
A. Implementing and using Hadoop requires many skills, from expertise in its ecosystem components (HDFS), MapReduce, Apache Spark, Hive and HBase through programming languages like Java, Python or SQL; proficiency is also a must; in addition to expertise in data processing, integration, quality management and governance – these all play key roles for efficient use of Hadoop.
6. Can Hadoop be used for real-time analytics?
A. Yes, Hadoop can be used for real-time analytics by combining it with technologies like Apache Kafka and Flink. These technologies facilitate real-time processing and analysis of streaming data, giving organizations instantaneous insights from it as it flows. Due to its scalable processing architecture and distributed processing capability, Hadoop makes an ideal platform for performing these workloads.
7. Are there cloud-based solutions available for Hadoop Big Data Analytics?
A. Nope; cloud-based solutions for Hadoop Big Data Analytics do exist. Cloud providers such as Amazon Web Services (AWS), Microsoft Azure and Google Cloud Platform (GCP) all offer managed Hadoop services that allow organizations to leverage Hadoop capabilities from within a cloud environment without incurring significant infrastructure investments and operational complexities.
Contact us
Contact Person: Mr. Lawrence John
Marketresearch.Biz
Tel: +1 (347) 796-4335
Send Email: [email protected]
Content has been published via 11press. for more details please contact at [email protected]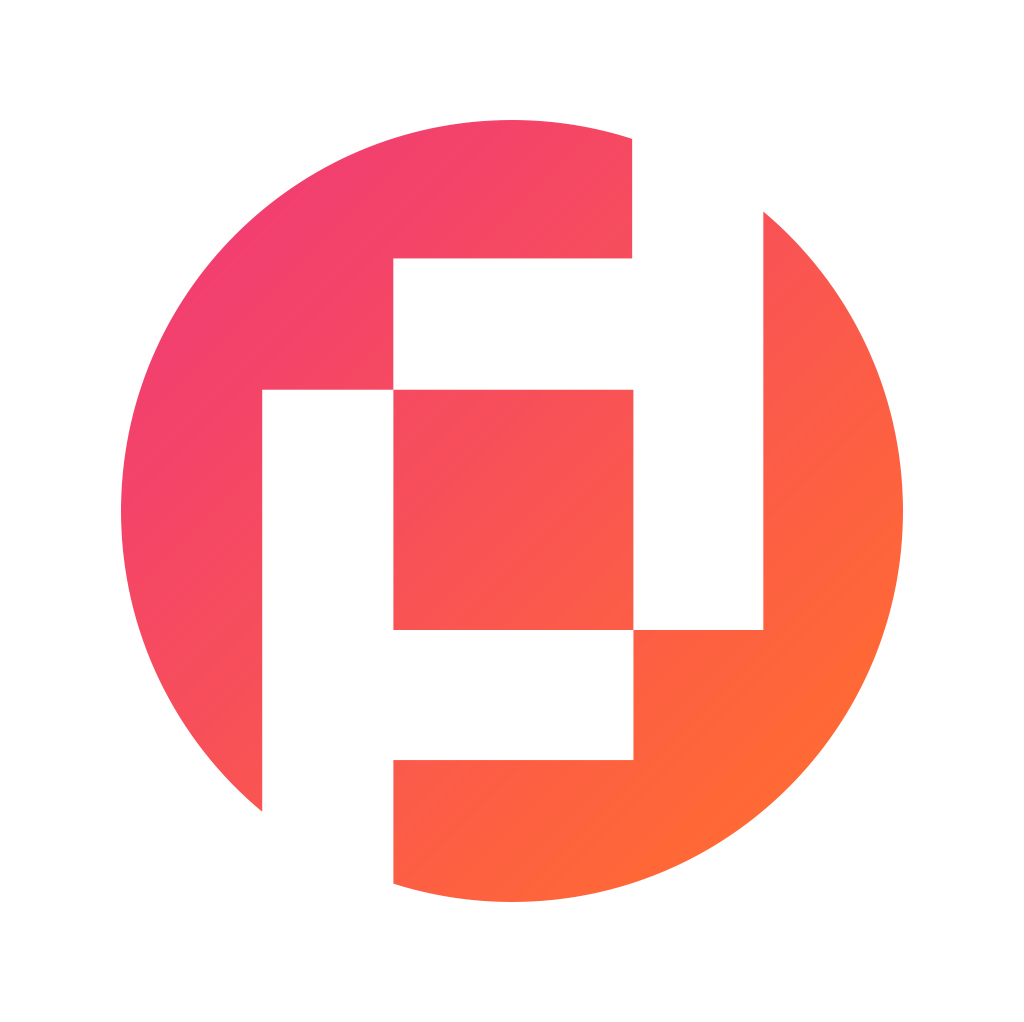 Prudour Private Limited
The team behind market.us, marketresearch.biz, market.biz and more. Our purpose is to keep our customers ahead of the game with regard to the markets. They may fluctuate up or down, but we will help you to stay ahead of the curve in these market fluctuations. Our consistent growth and ability to deliver in-depth analyses and market insight has engaged genuine market players. They have faith in us to offer the data and information they require to make balanced and decisive marketing decisions.
More Posts By Prudour Private Limited