HR Analytics Market Is Expanding at a CAGR of 13.4% to Cross USD 9.9 Billion by 2032 | Market.us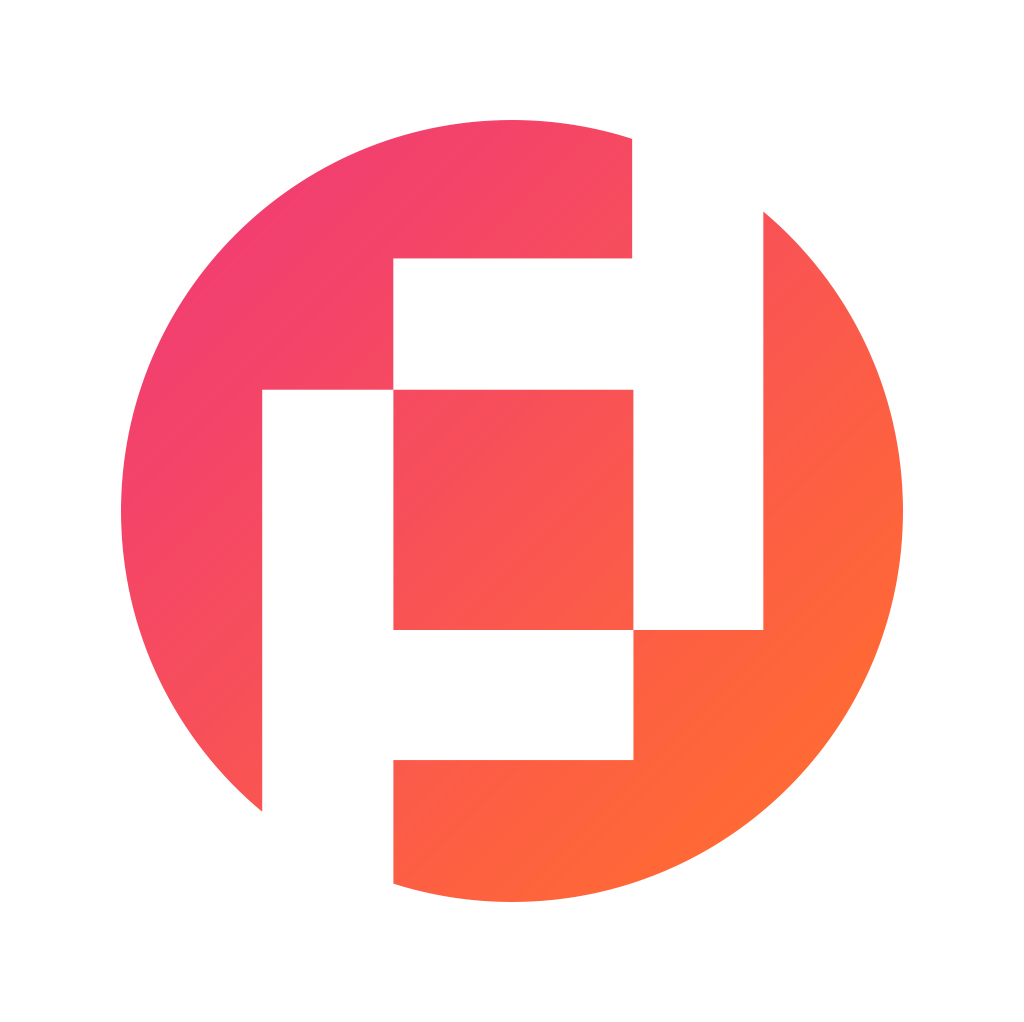 Prudour Private Limited
Updated · Jul 27, 2023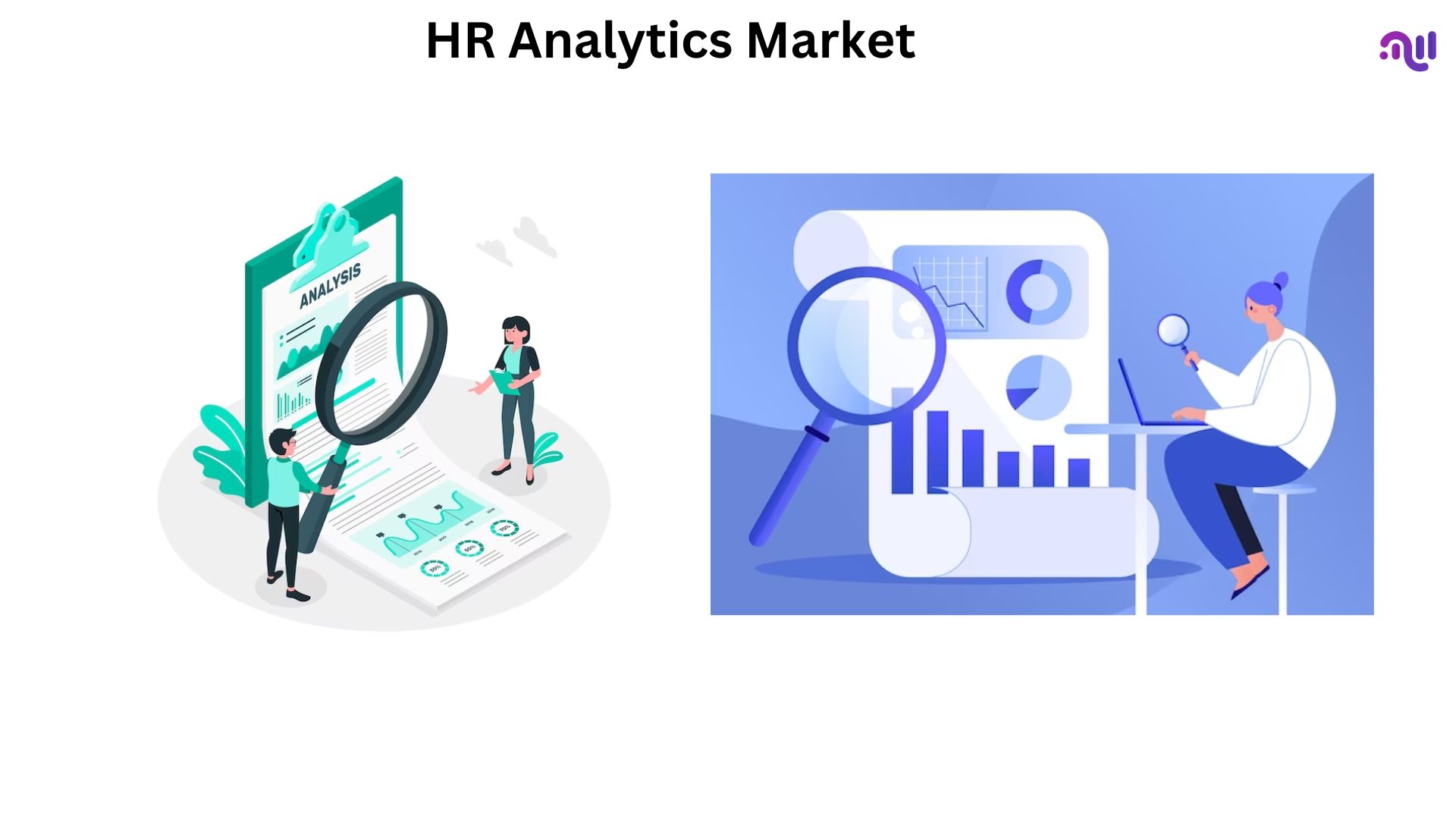 Market Overview
Published Via 11Press : The HR analytics market has experienced significant growth in recent years, driven by advancements in technology and increasing demand for data-driven decision-making in human resources. As organizations face growing pressure to optimize their workforce and improve employee engagement, they are turning to HR analytics solutions to gain valuable insights from their people data.
In 2022, the Global HR Analytics Market was valued at USD 2.9 billion. This market is estimated to reach USD 9.9 billion in 2032 at a CAGR of 13.4% between 2023 and 2032. 
One key factor contributing to the growth of the HR analytics market is the availability of sophisticated tools and software that enable organizations to collect, analyze, and visualize large amounts of HR data. These tools help companies identify trends, patterns, and correlations within their workforce data, allowing them to make more informed decisions about talent acquisition, performance management, employee retention, and succession planning.
Moreover, with the rise of artificial intelligence (AI) and machine learning (ML), HR analytics solutions have become even more powerful. AI-powered algorithms can automate the analysis process by identifying hidden patterns or predicting future outcomes based on historical workforce data. This empowers HR professionals with actionable insights that can drive strategic decision-making and ultimately contribute to better organizational performance.
Access market intelligence from industry experts to drive your business success; Download our FREE sample Now @ https://market.us/report/hr-analytics-market/request-sample/
Key Takeaway
The HR analytics market is expected to grow at a CAGR of 13.4% from 2022 to 2032.
The growth of the HR analytics market is being driven by the increasing demand for data-driven decision-making in HR, the rising adoption of cloud-based HR analytics solutions, and the growing focus on employee engagement and retention.
The key players in the HR analytics market include SAP SE, Oracle Corporation, IBM Corporation, Workday, Inc., and Ultimate Software.
The HR analytics market is segmented by solution, deployment, organization size, and region.
The solution segment is further segmented into workforce planning, talent acquisition, performance management, compensation & benefits, and employee engagement.
The deployment segment is further segmented into on-premises and cloud-based.
The organization size segment is further segmented into small and medium-sized enterprises (SMEs) and large enterprises.
The regional segment is further segmented into North America, Europe, Asia Pacific, Latin America, and Middle East & Africa.
Regional Snapshot
North America: North America is the leader in the market for HR analytics as it has a well-established and highly technologically-advanced HR system. 

Large enterprises in the region and multinational companies invest heavily in HR analytics to ensure a competitive advantage when it comes to talent management.

 

A strong IT infrastructure, skilled workers, and a keen emphasis on innovation are major drivers of industry growth.

 

Furthermore, increasing demands for predictive analytics that determine trends in workforce growth drive the use of HR analytics across North America.

Europe: Europe follows closely in the use of HR analytics, with nations such as those of the UK, Germany, and France leading the way in the adoption of technology. 

European companies are embracing HR analytics in order to improve recruitment processes for talent, boost retention of employees, and boost the efficiency of the workforce.

 

Its strict data protection rules, including the General Data Protection Regulation (GDPR), affect the industry of HR analytics by promoting the responsible use of data and privacy-related conformity.

Asia-Pacific: It is the Asia-Pacific region is a significant area of opportunity for growth for areas such as the HR Analytics market. 

Emerging economies in the region comprising India, China, and Southeast Asian countries, are experiencing a transformation in HR practices.

 

The growing awareness of the advantages of HR analytics including the optimization of talent and improving performance which drives growth in the market.

 

Cloud-based HR analytics software is increasing, which makes the tools for analytics more readily available to companies that are of any size.

Latin America: Latin America is slowly embracing HR analytics. There is an increasing number of companies accepting the benefits of HR decision-making based on data. 

These companies are focusing on the retention of talent and engagement strategies that drive the need for tools to analyze HR.

 

However, the issues of the privacy of data, lack of knowledge as well as the lack of highly skilled HR analytics experts are still a barrier to expansion in certain Latin American countries.

Middle East and Africa: The Middle East and Africa region has seen a gradual growth in the use of HR analytics mostly in Gulf Cooperation Council (GCC) countries. 

Growing investments in human capital development as well as optimizing the workforce contribute to the increasing demand for HR analytics services.

 

But, worries about the security of data and the lack of technology infrastructure in specific regions could hinder market development.
Market Players
IBM Corporation
Microstrategy Incorporated
Oracle Corporation
SAP SE
UKG Inc.
Cegid
Tableau Software, LLC
Sage Software Solutions Pvt. Ltd.
Zoho Corporation Pvt. Ltd.
Workday, Inc.
Other Market Players
Directly Purchase a copy of the report | Quick Delivery Available – buy: https://market.us/purchase-report/?report_id=103679
Market Segmentation
Based on Solution
Employee Engagement & Development
Payroll & Compensation
Recruitment
Retention
Talent Analytics
Workforce Planning
Other Solutions
Based on Service
Implementation & Integration
Support & Maintenance
Training & Consulting
Based on Deployment
Based on Enterprise Size
Large Enterprise
Small & Medium Enterprise (SME)
Based on End-User
Academia
BFSI
Government
Healthcare
IT & Telecom
Manufacturing
Retail
Other End-Users
Drivers
Demand for Data-Driven Decision-Making: Organizations are embracing data-driven decision-making processes to gain a competitive edge in talent acquisition, employee development, and workforce planning, driving the adoption of HR analytics solutions.
Improved Talent Management: HR analytics provides valuable insights into employee performance, skill gaps, and training needs, enabling organizations to optimize talent management and retention strategies.
Emphasis on Employee Experience: With a growing focus on employee well-being and satisfaction, HR analytics helps measure employee engagement, identify pain points, and develop strategies to enhance the overall employee experience.
Technological Advancements: Advancements in data analytics tools, artificial intelligence, and machine learning have made HR analytics more accessible and scalable, facilitating its integration into HR processes.
Compliance and HR Governance: HR analytics aids in compliance with labor laws, diversity and inclusion goals, and fair pay practices, supporting organizations in maintaining ethical and legal HR practices.
Restraints
Data Quality and Integration Challenges: Ensuring data accuracy and integrity is crucial for effective HR analytics, and organizations may face challenges in integrating data from disparate HR systems and sources.
Privacy and Ethical Concerns: The collection and analysis of employee data raise privacy and ethical considerations, necessitating robust data governance and adherence to data protection regulations.
Lack of Analytics Expertise: The successful implementation of HR analytics requires skilled data analysts and HR professionals with analytical capabilities, and a shortage of such talent can be a restraint for some organizations.
Resistance to Change: Cultural resistance to data-driven decision-making and analytics adoption may hinder the implementation of HR analytics initiatives in some organizations.
Cost and Resource Constraints: Implementing HR analytics solutions may require significant investments in technology, training, and data infrastructure, posing challenges for small and resource-constrained organizations.
Opportunities
Strategic Workforce Planning: HR analytics offers organizations the opportunity to conduct strategic workforce planning, aligning talent needs with business objectives and ensuring workforce agility to respond to changing market dynamics.
Talent Acquisition and Recruitment: HR analytics enables data-driven talent acquisition, helping organizations identify and attract top talent, reduce time-to-hire, and enhance the candidate experience.
Employee Engagement and Retention: By analyzing employee data, HR analytics can identify drivers of engagement and job satisfaction, enabling organizations to implement targeted retention strategies and improve overall employee well-being.
Performance Optimization: HR analytics helps measure individual and team performance, identify areas for improvement, and align performance management strategies with business goals, leading to enhanced productivity and organizational success.
Learning and Development: Data-driven insights from HR analytics assist in identifying skill gaps and learning needs, enabling organizations to design personalized and effective learning and development programs for employees.
Challenges
Data Quality and Integration: Ensuring data accuracy and consistency across various HR systems and sources can be challenging, impacting the reliability and effectiveness of HR analytics outcomes.
Privacy and Data Protection: The use of employee data in HR analytics raises privacy and data protection concerns, necessitating stringent data governance and compliance with relevant regulations.
Analytics Expertise Gap: Organizations may face challenges in building a workforce equipped with the necessary analytics skills to interpret and derive insights from HR data effectively.
Change Management and Cultural Shift: Shifting to a data-driven HR approach requires a cultural shift, and organizations may encounter resistance to change among HR professionals and leadership.
Return on Investment (ROI) Demonstration: Measuring the tangible benefits and ROI of HR analytics initiatives can be challenging, particularly in the early stages of implementation.
Trends: Emerging Trends in HR Analytics.
One emerging trend in HR analytics is the use of artificial intelligence (AI) and machine learning algorithms. These technologies enable businesses to analyze large amounts of data quickly and accurately, allowing HR professionals to make data-driven decisions. AI can help identify patterns and trends in employee behavior, such as turnover rates or performance issues, which can then inform strategies for retention and development. Machine learning algorithms can also be used to predict future outcomes based on historical data, helping HR departments anticipate staffing needs and identify potential high-performing candidates.
Another trend is the increasing focus on employee experience analytics. Traditionally, HR analytics has primarily focused on metrics such as recruitment, retention, and performance management. However, there is a growing recognition that monitoring employee experience throughout their entire lifecycle within the organization is essential for overall success. Companies are now using HR analytics to measure factors such as job satisfaction, engagement levels, productivity, and even well-being indicators like stress levels or work-life balance. By gathering insights from these metrics, organizations can take proactive steps to improve the employee experience and create a more positive work environment.
Recent Developments
June 2022 GainInsights is a worldwide company that provides data and analytics. It has signed that it has signed an arrangement with Data Switch to accelerate its efforts to modernize analytics through accelerations and data innovations moving.
In May 2022 Deloitte as well as Visier signed an agreement to form a strategic partnership. 

With the latest technology, as well as top-of-the-line consulting, Deloitte and Visier are in a position to offer assistance and support to businesses with HR analytics.
Report Scope
| | |
| --- | --- |
| Report Attribute | Details |
| The market size value in 2022 | USD 2.9 Bn |
| Revenue Forecast by 2032 | USD 9.9 Bn |
| Growth Rate | CAGR Of 13.4% |
| Regions Covered | North America, Europe, Asia Pacific, Latin America, and Middle East & Africa, and Rest of the World |
| Historical Years | 2017-2022 |
| Base Year | 2022 |
| Estimated Year | 2023 |
| Short-Term Projection Year | 2028 |
| Long-Term Projected Year | 2032 |
Frequently Asked Questions 
Q: What is the current size of the HR Analytics Market?
A: The Global HR Analytics Market size is USD 2.9 Bn in 2022.
Q: What is the projected growth rate for HR Analytics Market?
A: The HR Analytics Market is expected to grow at a CAGR of 13.4% from 2023 to 2032.
Q: What are some of the key players in the HR Analytics Market?
A: Some of the key players in the HR Analytics Market include IBM Corporation, Microstrategy Incorporated, Oracle Corporation, SAP SE, UKG Inc., Cegid, Tableau Software, LLC, Sage Software Solutions Pvt. Ltd., Zoho Corporation Pvt. Ltd., Workday, Inc., Other Market Players
Contact:
Global Business Development Team – Market.us
Market.us (Powered by Prudour Pvt. Ltd.)
Send Email: [email protected]
Address: 420 Lexington Avenue, Suite 300 New York City, NY 10170, United States
Tel: +1 718 618 4351
Website: https://market.us/
Content has been published via 11press. for more details please contact at [email protected]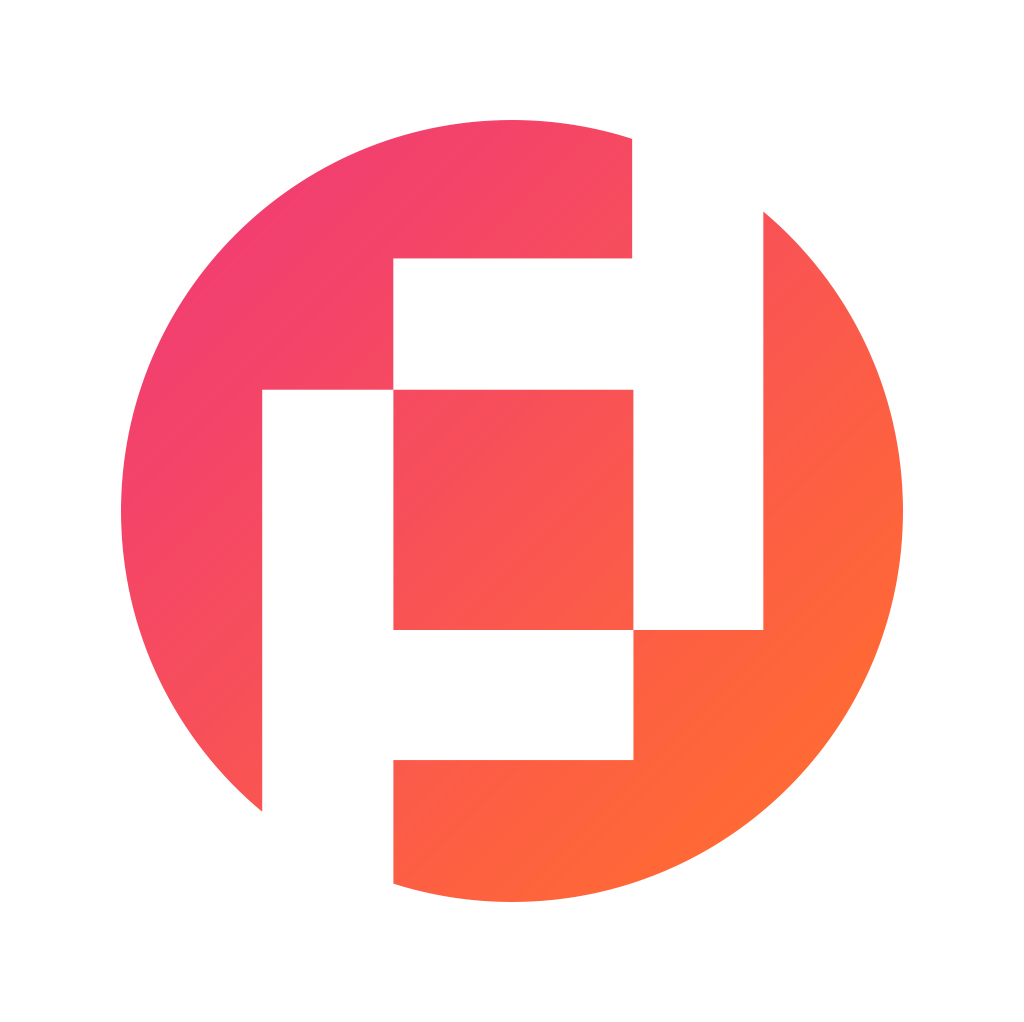 Prudour Private Limited
The team behind market.us, marketresearch.biz, market.biz and more. Our purpose is to keep our customers ahead of the game with regard to the markets. They may fluctuate up or down, but we will help you to stay ahead of the curve in these market fluctuations. Our consistent growth and ability to deliver in-depth analyses and market insight has engaged genuine market players. They have faith in us to offer the data and information they require to make balanced and decisive marketing decisions.
More Posts By Prudour Private Limited