Hyperscale Data Center Market size is expected to be worth around USD 799.5 Bn by 2032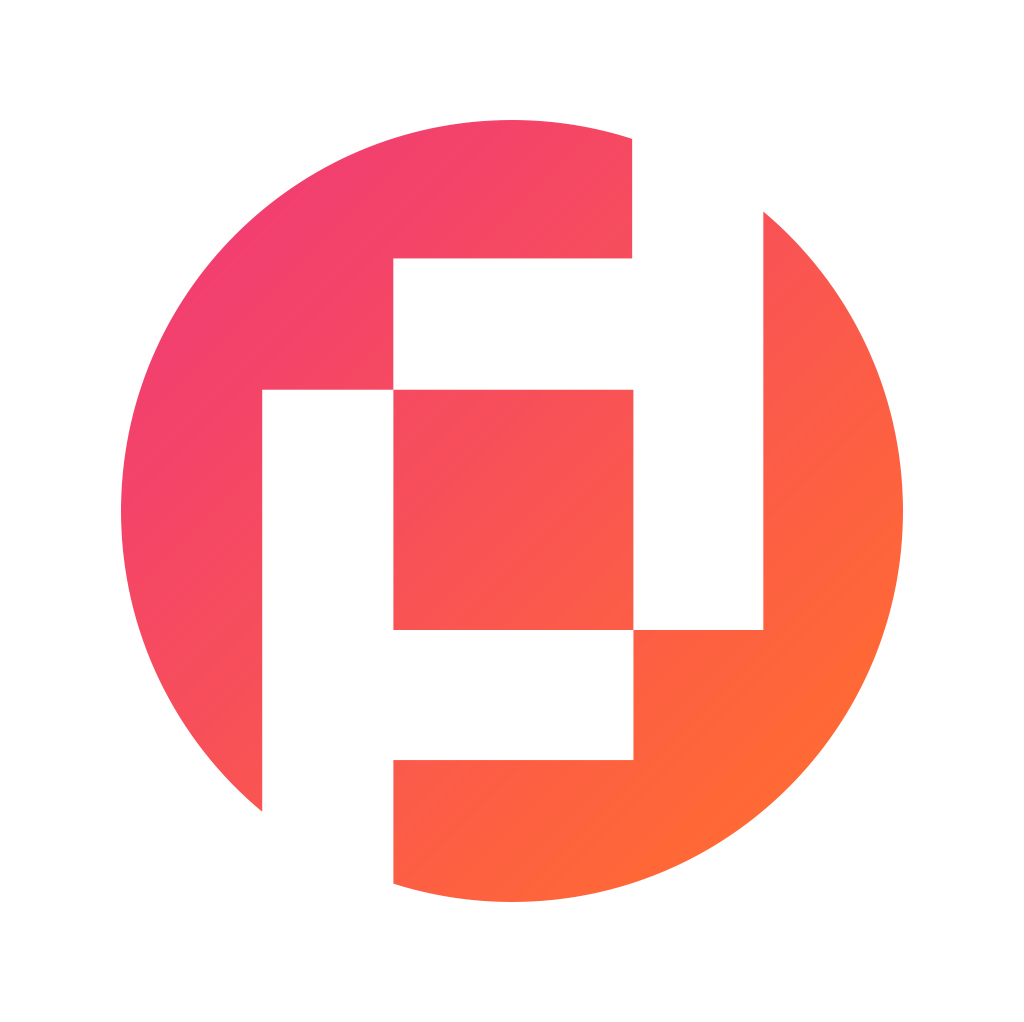 Prudour Private Limited
Updated · Jul 20, 2023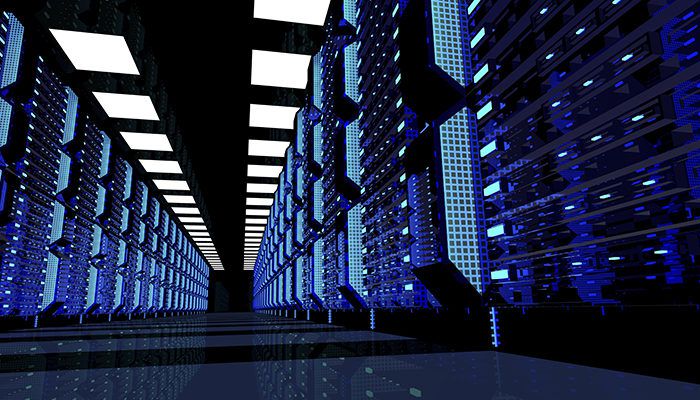 WHAT WE HAVE ON THIS PAGE
Market Overview
Published Via 11Press : Hyperscale Data Center Market size is expected to be worth around USD 799.5 Bn by 2032 from USD 85.3 Bn in 2022, growing at a CAGR of 25.8% during the forecast period from 2022 to 2032.
Hyperscale data center markets have seen substantial expansion over the past years and look set to experience even further growth. Hyperscale facilities offer immense storage and processing capacities that are utilized by major technology companies, cloud service providers, and enterprises with expansive computing needs.
One of the primary drivers of growth for hyperscale data center markets is the rising demand for cloud services. Organizations increasingly rely on these facilities for storage, management, and processing of their data; hyperscale data centers provide the scalability and agility required to efficiently handle such workloads.
Furthermore, the rapid expansion of IoT technologies and artificial intelligence/machine learning applications have created an increased demand for hyperscale data centers. These technologies generate vast quantities of data which must be processed and analyzed quickly in real-time – straining traditional infrastructure to the point that hyperscale facilities offer sufficient computational power and storage capacity to manage such demanding workloads.
One factor driving the growth of hyperscale data center market is their cost-effectiveness. By consolidating computing resources into one facility, hyperscale data centers enable economies of scale that lower operating costs for companies. Furthermore, advanced technologies like virtualization and software-defined infrastructure help optimize resource utilization while improving energy efficiency – further decreasing operational expenses and costs.
Hyperscale data centers have also seen their demand increase with the surge in the adoption of edge computing. Edge computing brings computing resources closer to where data generation occurs, enabling real-time processing and reducing latency. Hyperscale data centers play an integral part in supporting edge computing by providing the centralized processing power and storage required to aggregate and analyze information collected from various edge devices.
Hyperscale data center markets are highly competitive, with major players investing heavily in expanding their infrastructure. Companies are constantly building new data centers or expanding existing facilities to meet rising cloud services demand, while technological innovations like the deployment of high-density servers and enhanced cooling solutions help further optimize efficiency and performance of hyperscale facilities.
Request a Sample Copy of Hyperscale Data Center Market Report at: https://marketresearch.biz/report/hyperscale-data-center-market/request-sample
Key Takeaways
Hyperscale data centers have experienced rapid expansion due to skyrocketing cloud computing demand.
The adoption of IoT, AI, and machine learning applications has resulted in an unprecedented demand for hyperscale data centers capable of accommodating massive volumes.
Hyperscale data centers deliver cost efficiency through economies of scale and cutting-edge technologies.
Edge computing adoption is prompting a surge in hyperscale data centers designed to support real-time processing and reduce latency.
Major market players are making major investments to expand their infrastructure in order to meet the increasing demand for cloud services.
Technological advances such as high-density servers and improved cooling solutions are making hyperscale data centers increasingly efficient.
Hyperscale data centers provide organizations with scalability and flexibility to meet the ever-evolving storage and processing needs of an organization.
Market competition for data center space is fierce, as new or expanded facilities appear frequently to meet increasing workload demands.
Regional Snapshot
North American hyperscale data center market is dominated by the United States, home to numerous hyperscale facilities located in major technology hubs like Silicon Valley, Northern Virginia and Texas. This region benefits from having mature IT infrastructure, strong connectivity and an established cloud services market; furthermore, prominent tech companies and cloud service providers drive demand for hyperscale facilities throughout North America.
Europe is currently witnessing rapid hyperscale data center market expansion, propelled by factors such as increasing data traffic volumes, digital transformation initiatives, and the adoption of cloud services. Leading contributors include countries like the United Kingdom, Germany and the Netherlands which all boast large-scale deployments that attract significant investments – coupled with stringent privacy regulations like General Data Protection Regulation (GDPR), which only serves to increase demand for robust hyperscale infrastructure solutions.
Asia Pacific is an emerging market for hyperscale data centers due to its large population, increased internet penetration and expanding e-commerce sector. China stands out as a key market, boasting an exploding cloud market and focused attention on digital transformation; India continues to experience rapid internet usage growth thanks to government initiatives like Digital India while Southeast Asian nations such as Singapore and Malaysia are quickly emerging as data center hubs, offering proximity and robust connectivity that caters for regional as well as global demand.
Latin America is experiencing an explosion of demand for hyperscale data centers due to the proliferation of cloud services, digitalization and the expansion of e-commerce. Brazil as the region's most influential economy stands out among others as being at the forefront in attracting investments both domestically and from international players who support building such infrastructure to fuel digital economies.
Middle East and Africa regions are witnessing significant hyperscale data center market expansion due to digital transformation initiatives, the rising adoption of cloud technologies, and government efforts to establish tech hubs. Dubai in the UAE stands out as an investment magnet, drawing in investments from global tech firms; Saudi Arabia and South Africa also see increased data center investments to develop digital infrastructures and support emerging technologies.
For any inquiries, Speak to our expert at: https://marketresearch.biz/report/hyperscale-data-center-market/#inquiry
Drivers
Cloud Services Are in High Demand Now
Hyperscale data centers have seen explosive growth as more businesses across multiple industries adopt cloud services, due to their scalability, cost-efficiency and flexibility – creating the need for robust hyperscale infrastructure capable of handling the storage, processing and management of massive volumes of data.
Rising Big Data and Analytics Needs
With the proliferation of data-intensive technologies like IoT, AI, and ML have come vast amounts of data that organizations can utilize big data analytics for to gain invaluable insights and make data-driven decisions. Hyperscale data centers offer the computational power and storage capacity necessary for processing these enormous datasets in real-time for analysis.
Digital Transformation Initiatives
Digital transformation across industries is driving demand for hyperscale data centers. As organizations digitize their operations, processes, and customer interactions, scalable and reliable infrastructure becomes even more essential – hyper scale facilities offer both agility and scalability necessary for successful digital transformation initiatives.
Edge Computing and IoT Adoption
Edge computing and IoT devices have seen rapid adoption rates, necessitating hyperscale data centers. Edge computing places computational resources closer to where data sources exist for reduced latency and real-time processing capabilities. Hyperscale data centers serve an integral purpose by collecting, processing, and analyzing all of this edge device data to support the smooth operations of IoT applications.
Restraints
High Initial Investment
Setting Up Hyperscale Data Centers Building and operating hyperscale data centers requires significant upfront investments. Construction of large facilities, the purchase of servers with advanced features such as networking hardware, cooling systems and advanced security measures all incur substantial expenses that make establishing hyperscale data centers unfeasible for small and midsized enterprises that want to break into this market.
Power and Cooling Challenges
Hyperscale data centers consume significant amounts of power and produce considerable heat due to their large scale computing capabilities, necessitating effective power supply, energy management, and cooling solutions to ensure efficiency in energy consumption, management costs and environmental impact. Implementation of advanced cooling technologies may present additional obstacles as they increase operational costs while creating environmental risks.
Data Security and Privacy Concerns
Data centers housing vast amounts of sensitive and critical data must comply with data privacy regulations to protect its stored information from breaches or unauthorized access, which could have devastating repercussions for their users. Meeting stringent security requirements while adhering to them can prove daunting tasks in an ever-evolving threat landscape.
Skill Shortage and Talent Acquisition
Rapid growth in hyperscale data centers has created an increased need for qualified professionals in areas like data center management, cloud computing, networking and cybersecurity. Unfortunately, qualified personnel with these skills and experiences are scarce – which presents data center operators with a challenge when competing to hire top talent within a highly competitive market.
Opportunities
Emerging Markets
The hyperscale data center market holds great promise in emerging economies that are experiencing rapid digital transformation, such as those found across Asia Pacific, Latin America, and Africa. Cloud adoption rates, eCommerce growth, and expanding connectivity present hyperscale data center operators with an opportunity to establish themselves and meet rising demand in these regions.
Edge Computing Expansion
Edge computing offers hyperscale data center operators an opportunity to expand their reach and provide edge infrastructure solutions. By strategically placing smaller edge data centers near user locations, content delivery points, or IoT devices, operators can offer low-latency services that meet specific regional requirements for increased convenience and lower latency for their services.
Renewable Energy Integration
Renewable energy sources like solar and wind power present hyperscale data centers with an opportunity to reduce their environmental footprint. Data center operators can invest in renewable energy infrastructure or sign power purchase agreements (PPAs) with renewable energy providers in order to ensure a green supply – not only do these solutions address environmental concerns but they also meet rising consumer demands for eco-friendly solutions.
Expansion of Hybrid Cloud Solutions
Hyperscale data centers have taken notice of the increasing adoption of hybrid cloud models that combine private and public cloud environments, creating opportunities for them to offer seamless connectivity, integration, and inter-cloud management capabilities to support hybrid deployments and optimize business workloads while still meeting security, cost-effectiveness, and scalability requirements.
Challenges
Competiton in the Market
Hyperscale data center markets are highly competitive environments, characterized by global tech titans, cloud service providers and established data center operators vying for market share. New entrants to this sector face formidable odds competing against established players who have established extensive infrastructure, brand recognition and customer trust.
Compliance Requirements in China (pdf)
Hyperscale data center operators face various data protection and privacy regulations in Europe (GDPR) and California (CCPA), making compliance both complex and resource-intensive. Data center operators need to invest in legal expertise, governance frameworks and security measures in order to stay compliant.
Scalability and Future-Proofing
Hyperscale data centers must remain flexible in order to meet changing business demands, with seamless scaling requirements in order to remain competitive over the long haul. Planning for future technologies, emerging trends, and increasing capacity requirements is no small undertaking for hyperscale operators – however.
Technological Developments and Inventions
Hyperscale data center markets are marked by rapid technological development and innovation, requiring operators to keep abreast of emerging technologies like software-defined infrastructure, AI-driven operations and advanced cooling solutions in order to optimize performance, energy efficiency and operational costs while managing existing infrastructure effectively. Staying abreast of technological innovations while overseeing existing facilities can be challenging but necessary for maximizing performance, energy efficiency and operational costs.
Market Segmentation
By Component
Solution

Server
Storage
Networking
Software

Service

Consulting
Installation and deployment
Maintenance and support
By User Type
Cloud Providers
Colocation Providers
Enterprises
By End-Use Industry
IT and Telecom
BFSI
Manufacturing
Government
Energy and Utilities
Other
Key Players
Intel Corporation (U.S.)
Cisco Systems Inc. (U.S.)
Hewlett Packard Enterprise Development LP (U.S.)
Telefonaktiebolaget LM Ericsson (Sweden)
Marvell (U.S.)
IBM (U.S.)
NVIDIA Corporation (U.S.)
Amazon Web Services Inc. (U.S.)
Equinix Inc. (U.S.)
Apple Inc. (U.S.)
NTT Communications Corporation (Japan)
Microsoft (U.S.)
Dell (U.S.)
VIAVI Solutions Inc. (U.S.)
QTS Realty Trust Inc. (U.S.)
Inspur (China)
Western Digital Corporation (U.S.)
Schneider Electric (France)
Broadcom (U.S.)
Report Scope
| | |
| --- | --- |
| Report Attribute | Details |
| Market size value in 2022 | USD 85.3 Bn |
| Revenue Forecast by 2032 | USD 799.5 Bn |
| Growth Rate | CAGR Of 25.8% |
| Regions Covered | North America, Europe, Asia Pacific, Latin America, and Middle East & Africa, and Rest of the World |
| Historical Years | 2017-2022 |
| Base Year | 2022 |
| Estimated Year | 2023 |
| Short-Term Projection Year | 2028 |
| Long-Term Projected Year | 2032 |
Request Customization Of The Report: https://marketresearch.biz/report/hyperscale-data-center-market/#request-for-customization
Recent Developments
In 2022, Microsoft announced the expansion of its Azure data center footprint globally. They made significant investments into adding hyperscale data center regions to meet increasing cloud service demands worldwide and expand Microsoft's global data center infrastructure footprint.
In 2021, Google made impressive strides toward sustainable data center initiatives. The company pledged to operate with carbon-free energy 24/7 by 2030 and announced several projects designed to achieve this goal, such as investing in renewable energy projects, implementing advanced cooling technologies and optimizing data center efficiency to reduce environmental impact.
In 2020, Amazon Web Services (AWS) introduced Local Zones as an extension of their infrastructure. Local Zones enable organizations to place computing, storage and database services closer to end-users within specific geographical regions – giving customers low-latency access to AWS services for high-performance apps and services that serve local customers.
In 2021, Alibaba Cloud formed a strategic partnership with Equinix – one of the premier data center and interconnection providers worldwide – to facilitate the deployment of its services within Equinix data centers globally and allow enterprises to leverage both Alibaba Cloud's hyperscale capabilities as well as Equinix's interconnection and ecosystem for improved performance and connectivity. This joint collaboration enabled enterprises to take full advantage of Alibaba Cloud services while reaping additional advantages through this strategic collaboration.
FAQ
1. What is a hyperscale data center?
A. Hyperscale data centers are large facilities designed to accommodate massive data storage and processing capabilities. Their key feature is being able to quickly scale infrastructure up or down, meeting the growing demands for cloud computing, big data analytics, and emerging technologies.
2. What are the key drivers behind the growth of hyperscale data center market?
A. Hyperscale data center market growth is driven by factors like increasing demand for cloud services, the proliferation of data-intensive technologies (IoT, AI and ML), digital transformation initiatives and edge computing adoption.
3. How do hyperscale data centers differ from traditional ones?
A. Hyperscale data centers differ significantly from traditional ones in terms of scale, design and operational characteristics. Hyperscale facilities are much larger in scale; accommodating thousands of servers and exabytes of data. Leveraging advanced technologies for resource optimization, energy efficiency and scalability to accommodate massive workloads efficiently.
4. What are the challenges associated with running a hyperscale data center?
A. Operating a hyperscale data center presents multiple challenges, including high initial investment costs and power and cooling requirements, data security and privacy requirements, hiring skilled personnel and future-proofing. Furthermore, keeping up with technological advancements while meeting regulatory compliance standards continue to pose difficulties for operators.
5. What opportunities exist within the hyperscale data center market?
A. Opportunities within the hyperscale data center market include expanding into emerging markets, offering edge computing solutions, integrating renewable energy sources, and meeting increasing hybrid cloud deployment demand. Furthermore, this market offers ample room for innovation, partnerships and value-added services that meet evolving customer needs.
6. How are hyperscale data centers impacting sustainability and energy efficiency?
A. Hyperscale data centers have increasingly prioritized sustainability and energy efficiency. To do so, they employ advanced cooling technologies, optimize power usage effectiveness (PUE), explore renewable energy sources to lower environmental impact, and implement practices such as carbon neutral operations or waste reduction – essential considerations for hyperscale operators.
7. How is the hyperscale data center market projected to develop in the near future?
A. Hyperscale data center market is expected to experience strong growth. Thanks to increasing cloud service demand, exponential data growth, and technological innovations, hyperscale data centers will play a crucial role in digital transformation projects such as edge computing. Furthermore, energy efficiency innovations, scalability upgrades, and connectivity enhancements will drive even further developments within this market.
Contact us
Contact Person: Mr. Lawrence John
Marketresearch.Biz
Tel: +1 (347) 796-4335
Send Email: [email protected]
Content has been published via 11press. for more details please contact at [email protected]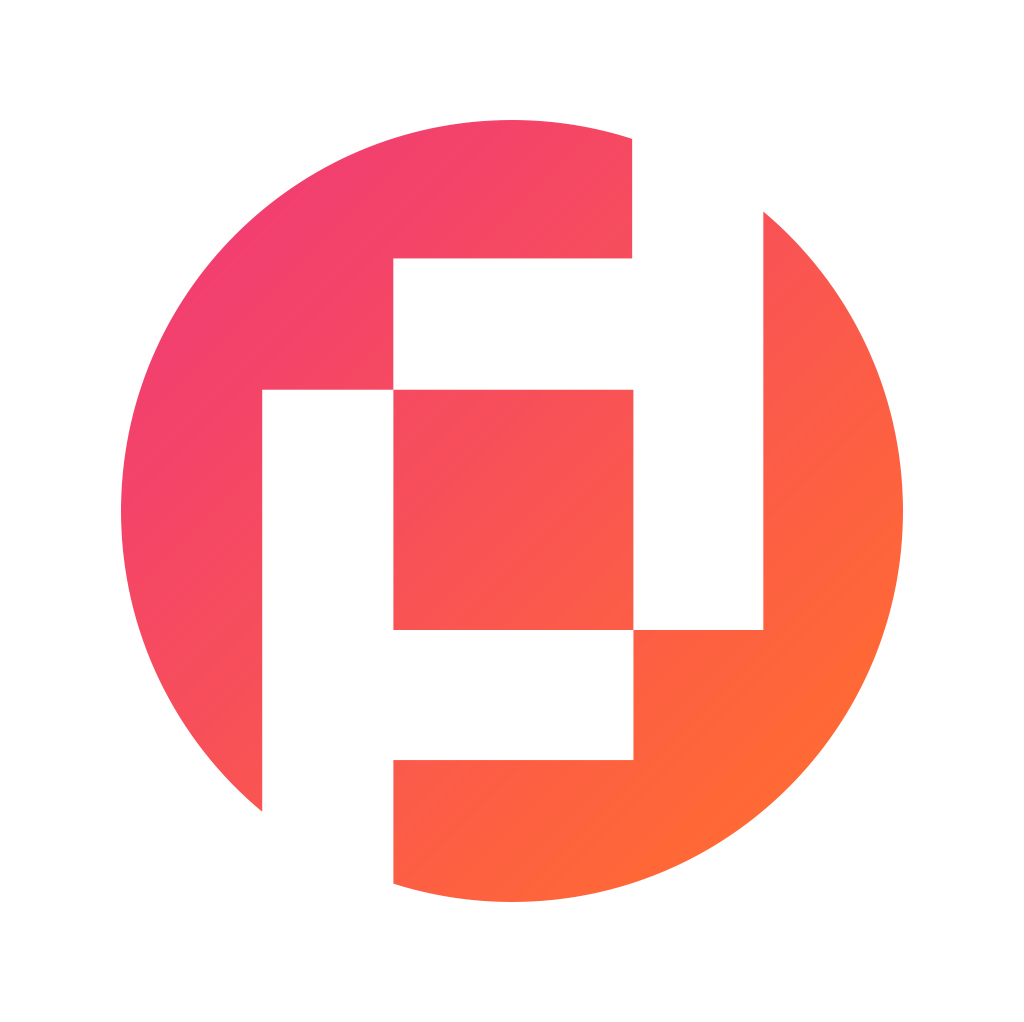 Prudour Private Limited
The team behind market.us, marketresearch.biz, market.biz and more. Our purpose is to keep our customers ahead of the game with regard to the markets. They may fluctuate up or down, but we will help you to stay ahead of the curve in these market fluctuations. Our consistent growth and ability to deliver in-depth analyses and market insight has engaged genuine market players. They have faith in us to offer the data and information they require to make balanced and decisive marketing decisions.
More Posts By Prudour Private Limited