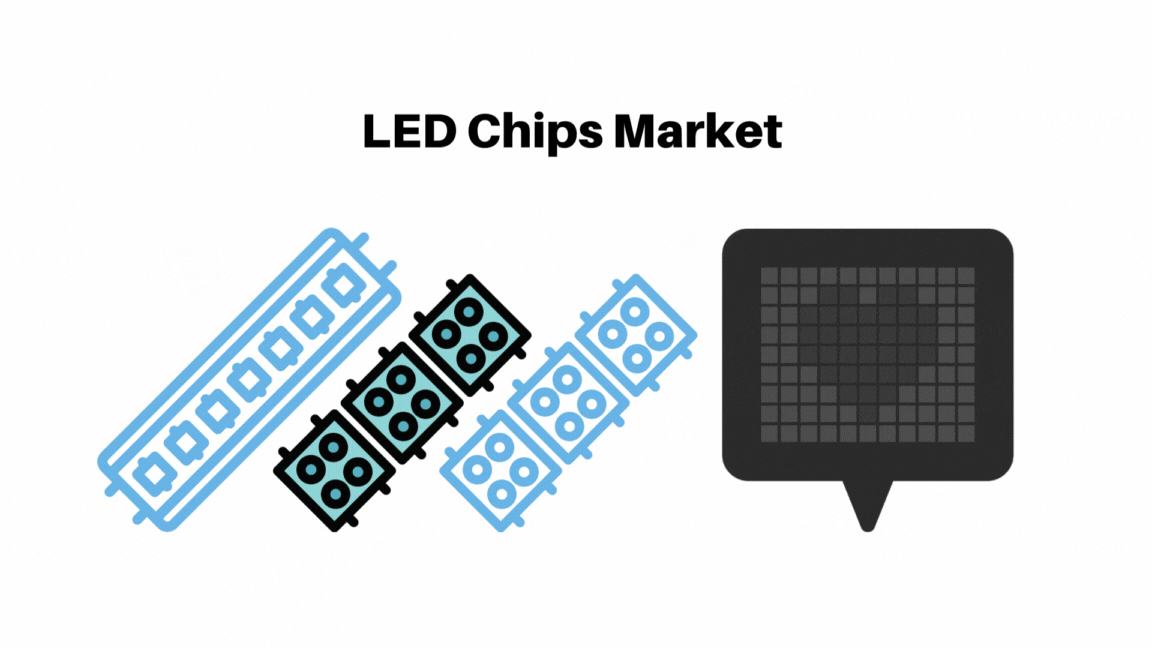 LED Chips Market
Published Via 11Press: LED chips offer improved efficiency over traditional lighting technologies due to their low power consumption and high light output. This makes them an attractive option for businesses looking to reduce costs while simultaneously improving performance. Additionally, LED chips have longer lifespans than other lighting solutions making them a cost-effective choice in the long run. Furthermore, they are highly customizable which allows designers to create unique lighting solutions that match their needs perfectly. Manufacturers of LED chips are leveraging technological advancements such as improved efficiency, longevity, and cost savings to gain a competitive edge in this market. The increasing use of advanced materials such as gallium nitride (GaN) and silicon carbide (SiC) has enabled manufacturers to develop high-performance products with superior energy efficiency. Additionally, efforts by manufacturers such as Philips Lighting and Toshiba Corporation have resulted in the development of innovative LED solutions that offer superior performance at relatively low costs.
With the increasing popularity of LEDs in a variety of applications such as automotive lighting, general illumination, and signage systems; it's no surprise that many businesses are looking to take advantage of the potential profits associated with this sector. This has led to an influx of new players into an already competitive marketplace. As a result, companies must ensure that their products have superior performance capabilities in order to remain competitive and profitable. To do so, they must make use of high-quality materials like LED Chips market.
Market Insight
The LED chips market has seen unprecedented growth in recent years, due to their wide range of applications. LEDs are used for many purposes, from lighting to displays and monitors, to automotive headlights and signage. As a result, the demand for LED chips is expected to remain strong over the coming years.
The global LED chip market size reached USD 24.9 Billion in 2022. Looking forward, Market.us expects the market to reach USD 83.19 Billion by 2032, exhibiting a growth rate (CAGR) of 12.82% during 2022-2032.
Key Takeaways
The global LED chips market is expected to grow at a significant rate over the next few years, driven by the increasing adoption of LED lighting solutions in various applications.
The Asia-Pacific region is expected to dominate the LED chips market, due to the presence of major manufacturers in the region.
Increasing demand for energy-efficient lighting solutions, coupled with government initiatives to promote the adoption of LED lighting, is expected to drive the growth of the LED chips market.
Request For Sample Report Before Purchasing@  https://market.us/report/led-chips-market/request-sample/
Regional Analysis
The LED chips market is seeing growth across all regions, with each exhibiting unique characteristics. North America is the largest market for LED chips, due to its strong presence in the automotive and consumer electronics industries. Europe has a strong presence in the industrial sector, as governments are shifting towards energy-efficient lighting solutions. China has seen rapid growth in demand for LED chips since 2018, as a result of increasing investments in smart cities and energy-efficient infrastructures.
In the Asia Pacific region, growing demand from India and Japan is driving up sales of LED chips. The Middle East and Africa have seen an increase due to investment in smart city initiatives by emerging economies such as Saudi Arabia and Kenya. Latin American countries such as Mexico are increasingly investing in digital infrastructure projects that involve LEDs, which will have a positive impact on this market segment.
Drivers
The LED Chips market has seen significant growth in recent years and is expected to continue expanding at a rapid rate. As technology advances, the demand for advanced LED chips is increasing rapidly across multiple sectors. The main drivers of this market are the rising need for energy-efficient lighting solutions, increased demand for thin televisions, and advancements in IoT (Internet of Things) applications.
LED chips offer numerous advantages over traditional light sources such as improved energy efficiency and longer lifespans. These advantages have driven strong sales of LED chip products used in various industries like automotive, consumer electronics, and healthcare. Additionally, their usage in industrial lighting has become increasingly popular due to their reduced power consumption when compared to traditional light sources.
Technological advancements have been an important driver for the LED chips market growth. The latest chips are now able to provide extremely efficient lighting with low power consumption and minimal waste heat production. As manufacturers continue to improve upon existing designs, more cost-effective products with better performance characteristics will be available on the market. Additionally, developments such as intelligent lighting systems and wireless control capabilities further increase their appeal among consumers.
Restraints
The LED chips market is on the rise, as it continues to make waves in the lighting industry. But even with its potential for growth, certain restraints may limit its success. LED chips market are some of these factors that could potentially hold back LED chip market growth in the foreseeable future.
First, LED chip prices continue to remain high due to their complexity and short shelf life. This makes them an expensive option when compared to traditional light sources and can be a hindrance for buyers who are looking for cheaper options or those who cannot afford them. Additionally, despite their energy efficiency and improved durability over other types of lighting solutions, they still require frequent replacements and therefore incur higher maintenance costs than other lights.
The cost of LED chips can be prohibitively expensive for many companies due to the complexity involved in developing them. This can make it difficult for smaller firms to stay competitive if they do not have access to large-scale production facilities or advanced technology. Additionally, sourcing raw materials can also be challenging as suppliers may have limited stock or be located too far away from the production site. Furthermore, long product development cycles can lead to delays in bringing new products to market which may cause companies to miss out on potential profits or lose customers' confidence in the brand.
Opportunities
The LED chips market is brimming with opportunity and potential for growth. With advances in technology, these tiny pieces of semiconductor material can now be used in a wide range of applications across various industries. LED chips are becoming increasingly popular as they offer energy efficiency, long lifespan, and cost-effectiveness compared to traditional lighting solutions.
The global LED chips market is expected to expand significantly over the forecast period due to rapid industrialization, increasing technological awareness and adoption, rising disposable income levels, a growing need for energy-efficient lighting solutions, and supportive government policies. In addition to their use in residential applications such as residential street lights or household appliances such as lamps & bulbs; LED chips are also seeing increased demand from commercial markets such as hospitality & retail stores or educational institutions.
LED chips provide an attractive alternative to traditional halogen and fluorescent lights due to their long-lasting lifespan, low power consumption, and bright illumination capabilities. This has created a substantial opportunity for manufacturers who can capitalize on developing innovative products that utilize these components. Moreover, with governments across the world pushing for greener energy sources, it is likely that demand in this market will continue to increase at an exponential rate.
At present, LED chip technology remains relatively expensive compared to traditional lighting methods; however, prices are expected to decrease significantly over the next few years as production costs decline and efficiency levels improve.
Challenges
The LED chips market is a highly competitive industry. With manufacturers focusing on increasing efficiency and reducing costs, the overall market faces various challenges in terms of pricing and production. LED chips market are some of the major issues that need to be addressed by companies in this sector.
Price competition has always been an issue for many LED chip manufacturers, as it often leads to decreased profit margins due to oversupply from competitors. Additionally, producers face difficulties in obtaining raw materials required for making high-quality products, resulting in higher production costs. Furthermore, research and development activities used for developing advanced LEDs can also cause unexpected expenses for companies.
The new entrants into the LED chips market should also be aware of the rapidly changing technology landscape and its impact on their product offerings. The increasing costs of raw materials, labor, and components have put a financial strain on companies that are trying to expand their production capabilities. Additionally, the ever-evolving technology has made it difficult for companies to keep up with changing consumer needs and preferences.
In addition, there is an ever-increasing demand for energy-efficient products which requires manufacturers to continually invest in research and development in order to remain competitive. This puts a strain on cash flow as well as increases competition between manufacturers who must compete for customers. Furthermore, despite advances in technology, many countries still lack adequate infrastructure for the effective distribution of LEDs in remote areas or even at home which limits potential sales opportunities.
Purchase This Report Via Secured Link and Avail Discount https://market.us/purchase-report/?report_id=12756
Recent Developments
In June 2021, Samsung Electronics announced that it had developed a new LED package technology that enhances the performance of LED lighting solutions. The new technology improves the heat dissipation of LED packages, leading to better performance and longer lifespan.
In September 2021, Nichia Corporation announced that it had developed a new LED chip that offers the world's highest luminous efficiency. The new chip has a luminous efficiency of 250 lumens per watt, making it a highly energy-efficient lighting solution.
Market Segmentation
Type
Lateral Chip LED
Vertical Chip LED
Flip Chip LED
Application
Automotive
Backlight Sources
Display Screen
Signage
General Lighting
Other
Key Market Players
Nichia
Philips Lumileds
Cree
Toyoda Gosei
OSRAM
Epistar
Tyntek
Genesis Photonics
Lextar
Formosa Epitaxy
OPTO-TECH
Seoul Semiconductor
Samsung
LG Innotek
San'an Opto
Changelight
Aucksun
ETI
Lattice Power
Tong Fang
Access the full study findings here: https://market.us/report/led-chips-market/
Conclusion
The global LED chips market has continued to witness significant growth in recent years. With the increasing application of LEDs across a range of sectors, from automotive to consumer electronics and lighting, the market is projected to expand further. The conclusion of this comprehensive report on the LED chips market provides valuable insights into its current state and future prospects. Moreover, emerging trends such as IoT integration with LED devices are expected to open up lucrative opportunities for industry participants over the next few years.
Report Scope
| | |
| --- | --- |
| Report Attribute | Details |
| The market size value in 2022 | USD 24.9 Billion |
| Revenue forecast by 2032 | USD 83.19 Billion |
| Growth Rate | CAGR Of 12.82 |
| Regions Covered | North America, Europe, Asia Pacific, Latin America, and Middle East & Africa, and Rest of the World |
| Historical Years | 2017-2022 |
| Base Year | 2022 |
| Estimated Year | 2023 |
| Short-Term Projection Year | 2028 |
| Long-Term Projected Year | 2032 |
Contact:
Contact Person: Mr. Lawrence John
Global Business Development Team – Market.us
Market.us (Powered By Prudour Pvt. Ltd.)
Address: 420 Lexington Avenue, Suite 300 New York City, NY 10170, United States
Tel: +1 718 618 4351
For Sales Inquiries: [email protected]
LED chips are the key component in the production of LED lights. These chips convert electrical energy into light, providing energy-efficient lighting solutions for various applications.
What are the major applications of LED chips?
LED chips are used in a variety of applications, including automotive lighting, backlighting, and general lighting.
What is driving the growth of the LED chips market?
The growth of the LED chips market is being driven by the increasing demand for energy-efficient lighting solutions, coupled with government initiatives to promote the adoption of LED lighting.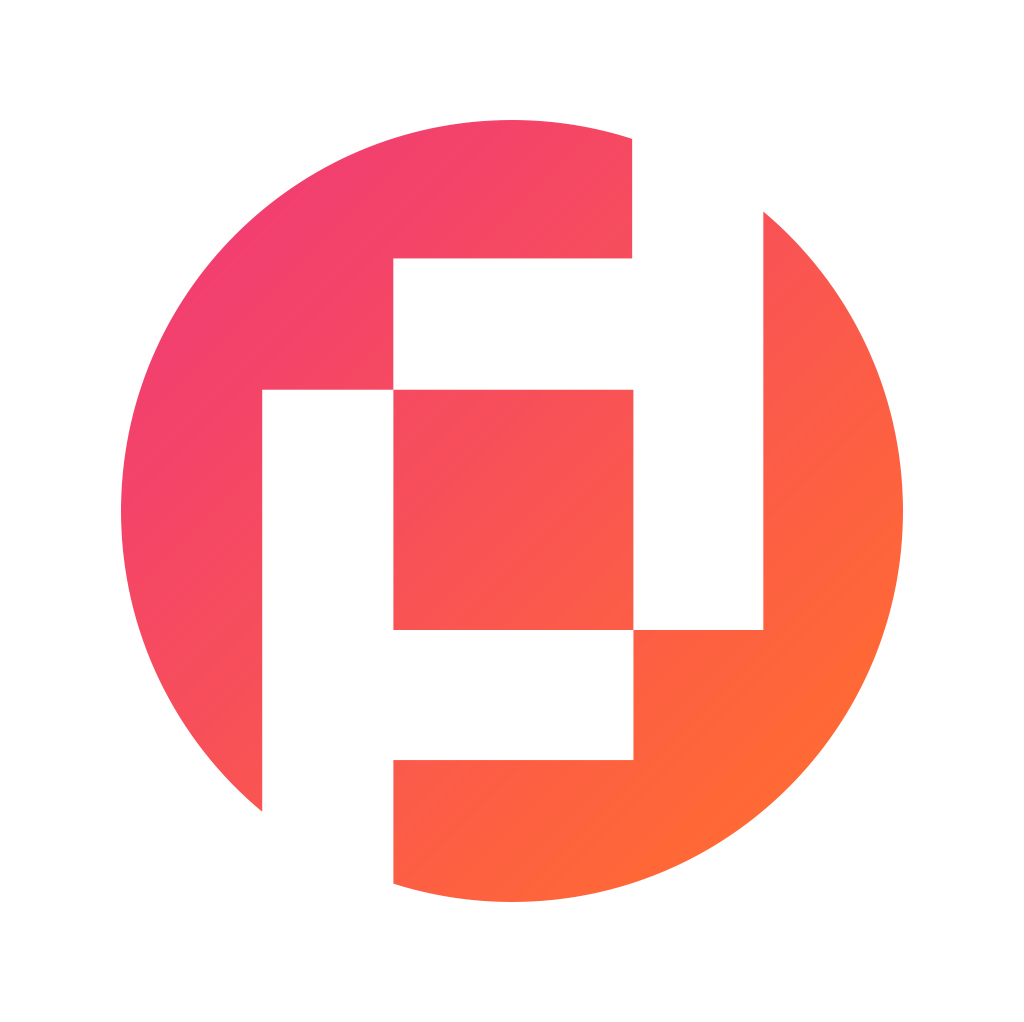 Prudour Private Limited
The team behind market.us, marketresearch.biz, market.biz and more. Our purpose is to keep our customers ahead of the game with regard to the markets. They may fluctuate up or down, but we will help you to stay ahead of the curve in these market fluctuations. Our consistent growth and ability to deliver in-depth analyses and market insight has engaged genuine market players. They have faith in us to offer the data and information they require to make balanced and decisive marketing decisions.
More Posts By Prudour Private Limited