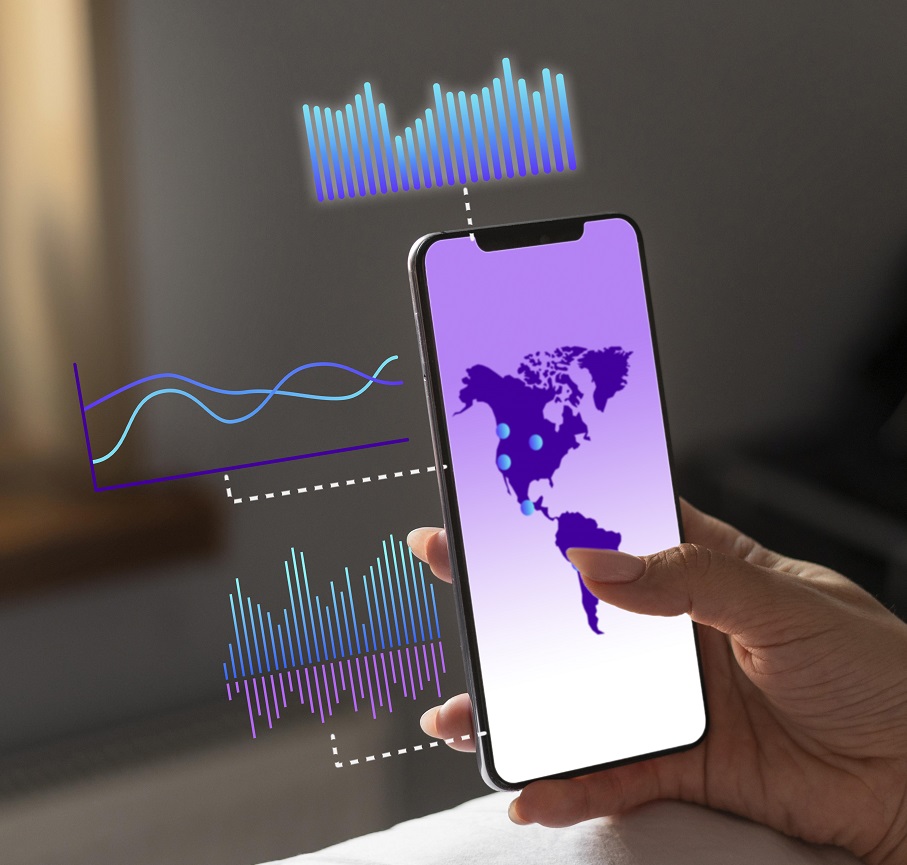 WHAT WE HAVE ON THIS PAGE
Market Overview
Published Via 11Press : Mobile BI Market size is expected to be worth around USD 82.1 Bn by 2032 from USD 12.4 Bn in 2022, growing at a CAGR of 21.4% during the forecast period from 2022 to 2032.
Mobile business intelligence (BI) market has experienced remarkable expansion over recent years, thanks to rising smartphone and tablet adoption as well as real-time access to business data on the go. Mobile BI refers to accessing and analyzing business information via mobile devices enabling decision-makers to stay informed and make data-driven decisions anytime, anywhere.
Mobile devices and the increased availability of high-speed mobile internet have led to the rising popularity of mobile BI solutions, enabling businesses to empower employees with real-time access to crucial information and KPIs that lead to improved productivity and more informed decision-making processes. Mobile BI has now become widely adopted across industries such as healthcare, retail, finance, and manufacturing.
One of the greatest advantages of mobile BI is its interactive and user-friendly data visualizations. Users can leverage touch-based interfaces to explore data, create reports and visualize insights with ease and clarity – thus improving user experience and making complex datasets easier to interpret. In addition, mobile BI solutions often come equipped with offline access so users can still analyze and access it even when disconnected from internet connectivity, further increasing accessibility.
Artificial intelligence (AI) and machine learning (ML) technologies have also contributed to the rapid expansion of mobile BI. AI/ML algorithms facilitate advanced data analytics, predictive modeling, personalized recommendations, and deeper insight from data. Mobile BI solutions that leverage these algorithms enable businesses to make proactive decisions quickly while uncovering opportunities more readily than before.
Furthermore, cloud computing has had a dramatic effect on the mobile BI market. Cloud-based solutions offer greater scalability, flexibility and cost-effectiveness by eliminating on-premise infrastructure requirements while offering seamless data synchronization across devices – this has made mobile BI more accessible to small and mid-sized enterprises (SMEs) that may have limited IT resources.
Request Sample Copy of Mobile BI Market Report at: https://marketresearch.biz/report/mobile-bi-market/request-sample
Key Takeaways
The market for mobile BI is witnessing strong expansion thanks to widespread smartphone and tablet adoption.
Real-time access to business data while traveling is the cornerstone of mobile BI solutions, driving widespread adoption.
Mobile Business Intelligence (BI) equips decision-makers with any time, anywhere access to key performance indicators (KPIs).
Data visualization and touch-based interfaces enhance user experiences and facilitate straightforward interpretation of complex datasets.
Offline capabilities of mobile BI solutions allow users to access and analyze data even without an internet connection.
Integrating AI and machine learning technologies into mobile BI enables advanced data analytics and predictive modeling capabilities.
Cloud-based mobile BI solutions offer scalability, flexibility and cost-effectiveness – driving adoption among SMEs especially.
Mobile BI enables businesses to make data-driven, proactive decisions and gain a competitive advantage in the market.
Regional Snapshot
North America continues to lead the Mobile BI market, with the United States as its major contributor. This region's advanced IT infrastructure, early adoption of mobile technologies, and tech-savvy enterprises drive demand for Mobile BI solutions; industries such as finance, healthcare, and e-commerce especially leveraging them for real-time data access and decision making.
Europe boasts a robust Mobile BI market, led by countries like the UK, Germany, France and Scandinavia. Europe's focus on digital transformation, data privacy regulations and analytics-driven decision-making have all contributed to uptake of Mobile BI solutions by organizations across sectors like banking, retail, manufacturing and logistics. Organizations use Mobile BI to gain actionable insights that increase operational efficiency.
Asia Pacific region is witnessing rapid expansion in the Mobile BI market, driven by factors like rising smartphone penetration rates, expanding e-commerce market and government initiatives promoting digitization. Key contributors to this market include China, India, Japan South Korea Australia. Businesses from varying industries including retail telecommunications transportation are turning to Mobile BI solutions to drive innovation improve customer experiences gain a competitive edge and gain innovation advantage.
Latin America is witnessing a surge of interest for Mobile BI solutions. Countries like Brazil, Mexico, Argentina and Chile are seeing increased adoption as businesses realize the value of real-time accessing data on mobile devices. Banks, healthcare and consumer goods companies alike are employing Mobile BI to optimize operations, enhance customer engagement and drive business growth.
Middle East and Africa nations are slowly adopting Mobile BI solutions, particularly those located within countries like United Arab Emirates, Saudi Arabia, South Africa and Nigeria. Booming sectors such as oil & gas, finance & telecom are driving increased adoption. Demand for these Mobile BI solutions to provide remote access to essential business data while improving decision-making processes and increasing operational efficiencies is driving an upward trend.
For any inquiries, Speak to our expert at: https://marketresearch.biz/report/mobile-bi-market/#inquiry
Drivers
Expanding Smartphone Penetration
Smartphone ownership has greatly contributed to the explosive growth of Mobile BI. More individuals possessing smartphones means there is a larger user base for Mobile BI solutions that allow businesses to reach a wider audience with real-time data access on mobile devices.
Need for Real-Time Data Access
As businesses increasingly become fast-paced environments, decision-makers require immediate access to accurate and up-to-date information. Mobile BI allows real-time data access that empowers users with immediate insight and quick decisions on the go – thus driving greater adoption of Mobile BI solutions.
Data-Driven Decision Making Has Gained Importance
Businesses across industries are realizing the power of data-driven decision-making. Mobile BI provides decision-makers with access to critical business information and key performance indicators (KPIs) in an easily consumable format, enabling them to analyze data, spot trends and make informed decisions that improve operational efficiency and gain a competitive edge.
Research Advances in Data Visualization and User Experience
Mobile BI solutions have seen considerable advancements in data visualization and user experience, providing interactive interfaces and intuitive design. Users can explore data through touch-based interactions while quickly creating custom reports and visualizations to better analyze complex datasets for deeper insights. With such advances coming at hand, users now enjoy easier interpretation of complex data sets for more reliable insights.
Restraints
Security Concerns
As Mobile BI involves accessing and transmitting sensitive business data via mobile devices, security issues naturally arise. Ensuring data privacy, implementing strong authentication mechanisms, and guarding against potential security breaches present businesses adopting Mobile BI solutions with challenges they must navigate to ensure user trust and widespread adoption of Mobile BI solutions.
Data Integration Challenges
Integration and consolidation of data stored across various sources and systems for Mobile BI analysis can be time-consuming and complex, creating challenges such as data inconsistencies, compatibility issues and quality assurance issues that must be overcome to provide accurate insights that lead to actionable insights.
Limited Screen Size and Device Compatibility Options Available
Mobile devices, including smartphones and tablets, feature smaller screen sizes than desktops or laptops and this may limit how effectively complex data sets can be visualized. Furthermore, compatibility across all mobile platforms and screen resolutions presents additional difficulties to Mobile BI solution providers.
Bandwidth and Connectivity Limitations
Mobile BI applications rely heavily on internet connectivity for real-time data access. Users who travel frequently or live in areas with limited or unstable network coverage may encounter difficulty accessing data while on the move, while bandwidth limitations or slow network speeds could significantly diminish user experience and productivity.
Opportunities
Cloud-Based Mobile BI Solutions
Cloud computing presents many opportunities for Mobile BI. Cloud-based solutions offer scalability, flexibility, and cost-efficiency compared to on-premise infrastructures; seamless data synchronization across devices is enabled without significant upfront investments required to leverage Mobile BI solutions. This makes Mobile BI more accessible for businesses of all sizes including smaller enterprises (SMEs).
Integration with AI and ML Technologies
Integration of Artificial Intelligence (AI) and Machine Learning (ML) technologies with Mobile BI opens up opportunities for advanced analytics and automation. AI-powered algorithms can analyze large data sets, identify patterns within them, provide personalized insight and recommendations directly to users – giving businesses greater value from their data assets and providing them with an edge over competitors.
Expanding Emerging Markets (EMs)
Emerging markets such as Southeast Asia, Eastern Europe and parts of Africa present significant untapped potential in the Mobile BI market. These regions are experiencing rapid smartphone adoption and digital transformation – creating demand for data analytics solutions accessible via mobile. Vendors should focus on designing tailored offerings tailored specifically for these regions to address these opportunities.
Improve Collaboration and Decision-Making Capability
Mobile Business Intelligence solutions can facilitate increased collaboration and decision-making within organizations. By offering real-time access to data analytics capabilities, Mobile BI allows teams to work seamlessly together by sharing insights and making collaborative decisions in real time – leading to improved teamwork processes which ultimately increase productivity and efficiency.
Take a look at the PDF sample of this report: https://marketresearch.biz/report/mobile-bi-market/request-sample
Challenges
Compliance and Governance for Data
Compliance with data governance and protection regulations presents the Mobile BI market with unique challenges. Ensuring data is collected, stored, and analyzed in compliance with laws such as the General Data Protection Regulation (GDPR) requires rigorous governance frameworks and strict adherence to privacy and security standards.
Adoption and Training of Users
Driving user adoption of Mobile BI solutions can be challenging. Users may resist change or lack the expertise required to effectively utilize its features and functionalities. Comprehensive training programs with user-friendly interfaces are key components in overcoming such hurdles and realizing maximum value from Mobile BI.
Data Quality and Prep are two critical aspects of data management
Data quality remains an enormously challenging aspect of mobile BI solutions, especially those delivered as mobile apps. Unreliable or inaccurate data can compromise the credibility of insights generated through Mobile BI solutions and therefore require significant preparation effort and expertise for reliable and accurate results.
Balance Complexity and Simplicity for Success
Mobile BI solutions must find a balance between providing comprehensive analytical capabilities and maintaining simplicity for users. While advanced functionalities are necessary for in-depth analysis, overly complex interfaces may impede adoption and usage by end users. Designing intuitive yet user-friendly interfaces while offering powerful analytical capabilities is an ongoing challenge for Mobile BI solution providers.
Market Segmentation
By Component
By Deployment Mode
By End-Use Industry
BFSI
Manufacturing
Energy & Utilities
IT & Telecommunication
Government Sector
Healthcare
Energy and Utilities
Other
Key Players
Microsoft
Oracle
MicroStrategy Incorporated.
SAS Institute Inc.
TABLEAU SOFTWARE
Information Builders
TIBCO Software Inc.
QlikTech International AB
Domo, Inc.
Fair Isaac Corporation,
Phocas Ltd
AtScale, Inc.
Dundas Data Visualization, Inc.
Kyvos Insights.
InetSoft Technology Corp.
Ducen IT
Datameer
BellaDati
Sisense Inc.
Exago Incorporated
Report Scope
| | |
| --- | --- |
| Report Attribute | Details |
| Market size value in 2022 | USD 12.4 Bn |
| Revenue Forecast by 2032 | USD 82.1 Bn |
| Growth Rate | CAGR Of 21.4% |
| Regions Covered | North America, Europe, Asia Pacific, Latin America, and Middle East & Africa, and Rest of the World |
| Historical Years | 2017-2022 |
| Base Year | 2022 |
| Estimated Year | 2023 |
| Short-Term Projection Year | 2028 |
| Long-Term Projected Year | 2032 |
Recent Developments
In 2022, Microsoft advanced its mobile business intelligence offering with significant advancements to its Power BI mobile app, providing improved features and updates that enhanced the user experience and expanded data visualization capabilities on mobile devices. These updates included improved navigation, personalized home pages, annotating reports directly within the mobile app as well as sharing reports without leaving their hands free to access business data seamlessly when on the move.
In 2021, Tableau, the industry leader in data visualization and analytics platforms, recently expanded its mobile business intelligence (BI) capabilities. They released a new mobile app featuring enhanced features to make creating, editing and sharing dashboards and reports from mobile devices even simpler and more intuitive than before. Moreover, Tableau's AI algorithms provided recommendations based on user behavior for relevant visualizations to make mobile analytics even more user-friendly and efficient than before.
In 2023, Qlik, a prominent provider of business intelligence and data analytics software, recently unveiled updates to its mobile BI solution. These enhancements focused on improving collaboration and accessibility on mobile devices; Qlik introduced enhanced sharing features to allow users to more efficiently distribute and collaborate on analytics content through its app; advanced search features were also implemented to facilitate quick and efficient insight search within Qlik – overall optimizing users' mobile BI experiences.
In 2022, Salesforce, a leading customer relationship management (CRM) platform, introduced mobile BI features. They unveiled Einstein Analytics for Mobile as an extension of its AI-powered analytics platform designed for mobile devices; users could take advantage of personalized insights, smart recommendations and natural language querying to access and analyze critical business data on the go – providing real-time insights and driving data-driven decision-making regardless of location.
FAQ
1. What Is Mobile BI?
A. Mobile Business Intelligence (BI) refers to the ability to access and analyze business data via mobile devices such as smartphones and tablets for real-time analytics on the go, empowering users with information-based decision-making on the go.
2. Why is Mobile BI important?
A. Mobile BI provides real-time access to critical business data, empowering decision-makers with immediate information to stay informed and make timely decisions. This technology also boosts productivity, allows remote work and facilitates data-driven decision-making at any time and place.
3. How Does Mobile BI Work?
A. Mobile Business Intelligence solutions typically involve gathering data from various sources, converting it to mobile-friendly formats and then displaying them through intuitive data visualizations and dashboards so users can interact with it, explore insights and perform analyses on the go using their mobile devices.
4. What are the advantages of Mobile BI?
A. Mobile Business Intelligence can bring many key advantages, including enhanced decision-making, increased productivity and collaboration enhancements, real-time access to data for increased customer engagement as well as staying informed while on the move.
5. Which industries could benefit from Mobile BI?
A. Mobile Business Intelligence solutions have the potential to transform many industries, from healthcare and finance, retail, manufacturing, logistics and sales and marketing – any sector which relies on data-driven decision-making or needs real-time access to business insights can take advantage of Mobile BI solutions.
6. Are there any security risks associated with Mobile BI?
A. Mobile BI can pose certain security risks, especially when accessing sensitive business data on mobile devices. Therefore, it's critical that strong authentication, encryption and data protection measures be put in place in order to safeguard both security and privacy when accessing information via Mobile BI applications.
7. What are the challenges associated with Mobile BI implementation?
A. Implementing mobile BI can present several unique challenges, including data integration from disparate sources, assuring data quality and consistency, meeting user adoption and training needs, optimizing visualization for smaller screens, managing connectivity/bandwidth constraints in areas with unstable or limited network coverage and managing connectivity/bandwidth limitations in such locations as Africa or Latin America.
Contact us
Contact Person: Mr. Lawrence John
Marketresearch.Biz
Tel: +1 (347) 796-4335
Send Email: [email protected]
Content has been published via 11press. for more details please contact at [email protected]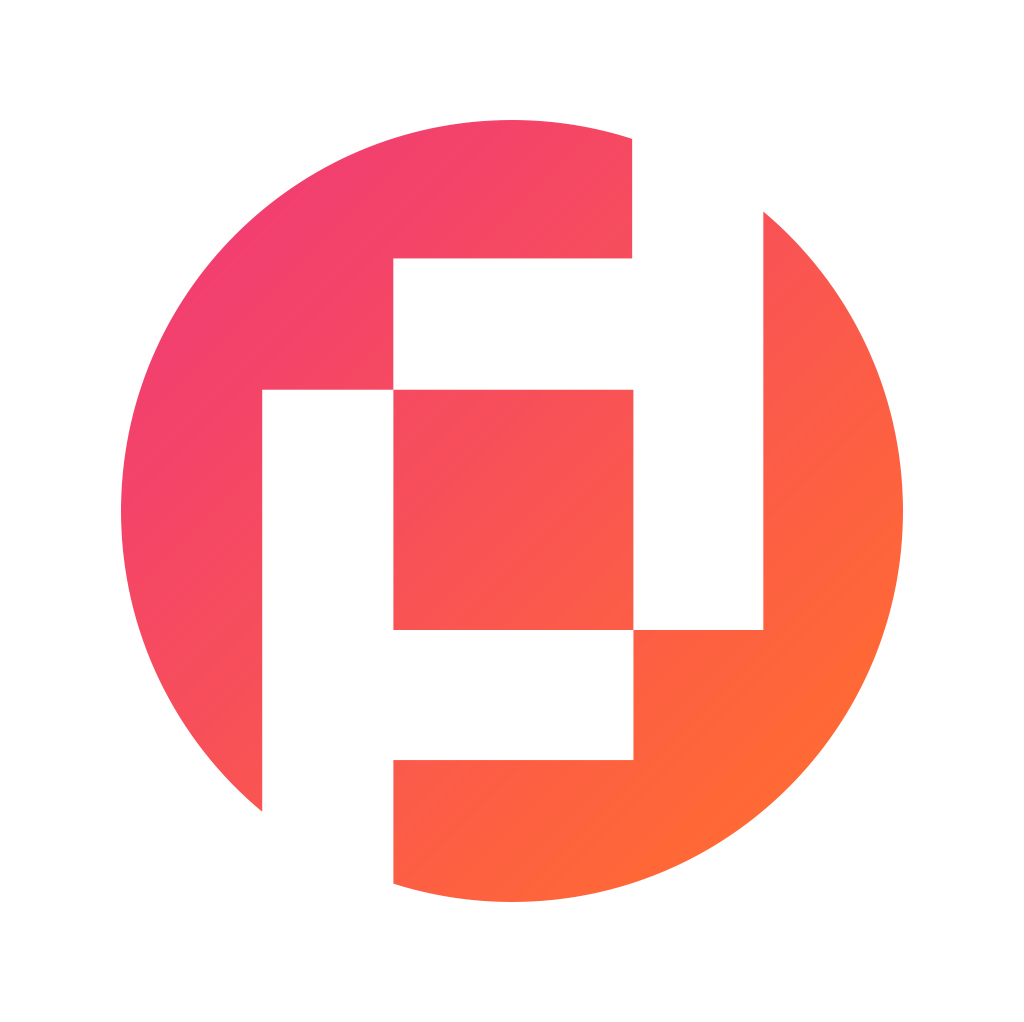 Prudour Private Limited
The team behind market.us, marketresearch.biz, market.biz and more. Our purpose is to keep our customers ahead of the game with regard to the markets. They may fluctuate up or down, but we will help you to stay ahead of the curve in these market fluctuations. Our consistent growth and ability to deliver in-depth analyses and market insight has engaged genuine market players. They have faith in us to offer the data and information they require to make balanced and decisive marketing decisions.
More Posts By Prudour Private Limited