Introduction: Mobile Cloud Market
Published Via 11Press: The Mobile Cloud Market is a rapidly growing industry, with great potential for both tech companies and users alike. This market is characterized by the increasing adoption of smartphones and tablets, which has led to an explosion in the amount of mobile data being generated. The demand for cloud-based services that can support mobile devices has grown as a result. As our world increasingly relies on technology, the mobile cloud provides a platform for users to capture and store data, as well as access services through multiple devices that are connected to the Internet. Companies can use the mobile cloud market to develop applications that will help customers better utilize their devices in various ways.
The Mobile Cloud Market was worth USD 48.20 billion in 2022, and this is predicted to grow to USD 459.05 billion by the end of 2032, with a CAGR of 25.28% during that period 2022-2032.
This research will analyze the present state of the mobile cloud market and discuss its growth potential in terms of size and utilization. It will provide information about key players in the industry, major trends affecting it, technology investments made by tech giants such as Google and Microsoft, new product developments, government regulations restricting access to certain services or data storage solutions as well as consumer preferences when it comes to using cloud-based apps.
As a result, the outlook for mobile cloud markets has changed due to developments in cloud computing, wireless technology, and multimodal communications. Mobile clouds include three key deployment models: public, private, or hybrid. These services are tailored to the specific needs of subscribers. The mobile cloud gives users better access to mobile services in real time and allows them to run complex applications.
It has helped businesses expand their markets, lower costs, increase revenues, and improve scalability. The mobile cloud market includes the delivery of mobile apps and services from a central data center to a mobile device. Business users use mobile cloud services because they offer greater scalability and availability. In recent years, cloud and mobile technologies have experienced significant growth.
Mobile communications have revolutionized the way businesses work around the world. Cloud computing has also changed the way services are delivered and how IT infrastructures are maintained. Convergence of cloud and mobile technology has facilitated the development of mobile cloud market solutions.
Request For Sample Report Before Buying @  https://market.us/report/mobile-cloud-market/request-sample/
Key Takeaways
The mobile cloud market is expected to see significant growth in the coming years.
The increasing adoption of mobile devices and the growth of mobile data are major drivers of this market.
The demand for cloud-based services that can support mobile devices is driving innovation and investment in this market.
The Asia-Pacific region is expected to see the highest growth in the mobile cloud market.
Market Growth Factors
Smartphone Use Has Increased
The smartphone is becoming an increasingly effective teaching and learning tool for distance education. Flexible course delivery is possible with the use of smartphones. Students can access online learning platforms, view course materials and communicate electronically. The role of smartphones in education and learning is immense. Students can access learning management systems online to quickly find information to meet their information needs, access academic databases, or access a website.
Various Healthcare Apps Are Gaining Popularity
Over the years, healthcare has seen rapid changes. There are many factors that are driving the growth of cloud-based healthcare applications. This could lead to the development of mobile cloud services and solutions over the forecast period. These include new diseases, global regulatory norm growth and population health management focus. Inventions, better customer service, and better customers. Small-scale technological advances in communication have also led to wireless communication modules that allow data transmission from medical devices. This improves healthcare management.
Market Restraining Factors
Security and privacy concerns remain a major challenge for the mobile cloud market, and companies are investing heavily in developing more secure and robust solutions.
The high cost of implementing mobile cloud solutions can be a major barrier to adoption, particularly for small and medium-sized businesses.
Privacy and security are the main problems facing mobile cloud markets. Due to their limited processing speed and memory, smartphones are susceptible to many security threats. These threats aim to steal users' private data. There have been reports that third-party companies sell sensitive personal data to other organizations without users' consent. Mobile security professionals have become increasingly concerned about this. Cloud services allow users to store their private information, including personal and business details, in the cloud.
Opportunities
The increasing demand for mobile applications and the need for more efficient and scalable solutions are creating new opportunities for growth in the mobile cloud market.
The integration of artificial intelligence and machine learning technologies is expected to create new opportunities for innovation and growth in the mobile cloud market.
The rising demand for cloud-based services in emerging markets is also expected to create new opportunities for growth in the mobile cloud market.
Challenges
Security and privacy concerns remain a major challenge for the mobile cloud market, and companies are investing heavily in developing more secure and robust solutions.
The high cost of implementing mobile cloud solutions can be a major barrier to adoption, particularly for small and medium-sized businesses.
Do Inquiry Before Buying This Study Here: https://market.us/report/mobile-cloud-market/#inquiry
Recent Developments
On August 2022: Oracle extended their contract with AT&T in order to expand Oracle Cloud's capacity and capabilities. As part of this five-year extension, AT&T can utilize Oracle Fusion Cloud Enterprise Resource Planning, Oracle Cloud Infrastructure, and Oracle Fusion Cloud Customer Experience (CX).
On July 2022: Google Cloud expanded their partnership with Deutsche Telekom – Germany's telecommunications company – to bring the power and flexibility of the cloud closer to mobile devices while connecting those at the edge of Deutsche Telekom's network. This collaboration will include Core Network Services, Network Analytics, and Customer Experience Analytics.
On July 2022: Microsoft joined forces with Kdan Mobile Software, a SaaS international company. Kdan's electronic signature platform DottedSign from Kdan was integrated with Microsoft Teams through this partnership, designed to make work more efficient in remote and hybrid environments by enabling documents to be signed and stored within Teams.
Jul-2022: Oracle entered into a partnership agreement with Claro, an Mexican company, to provide Oracle Cloud Infrastructure (OCI) services to public and private sectors as well as enterprises and businesses in Colombia. As partner in this arrangement for an Oracle Cloud Region within Colombia, Claro can offer OCI platform services and managed services that will make cloud solutions more accessible for its users.
Jun-2022: Amazon Web Services and Redington India, an Indian IT provider, have signed an agreement that will promote cloud technology adoption across India. This collaboration is expected to spur SMBs and Independent Software Vendors (ISVs) to adopt AWS Cloud, while also increasing public sector cloud adoption throughout education institutions as well as central and state governments.
June 2022: Oracle signed a partnership agreement with Vodafone, Africa's largest technology communications firm. The cooperation aimed to improve Europe's IT infrastructure for the operator and hasten its transition into cloud computing. To that end, OCI Dedicated Region would transform some of Vodafone's systems into OCI Dedicated Regions–fully managed cloud areas where all Oracle public cloud services could be integrated into Vodafone's network.
May 2022: Google Cloud announced an expanded partnership with SAP SE (a German multinational software company). This collaboration will see new integrations between Google Workspace, SAP S/4HANA Cloud, and SAP's flagship cloud ERP. These connections enable consumers to connect their core SAP software for all mission-critical processes in the cloud while taking advantage of Google Docs and Sheets' collaborative capabilities for innovation in how work gets done across enterprises.
On May 2022: Dell Technologies and Snowflake, a Data Cloud company, announced their collaboration. Through this partnership, customers will gain more flexibility with multi-cloud environments and data sovereignty while turning data into insights.
On May 2022: Informatica, a leader in enterprise cloud data management, joined Oracle. This partnership was intended to bring Informatica's top data integration products and governance services onto Oracle Cloud Infrastructure. Combining Oracle Exadata Database Service, Exadata Cloud@Customer and Oracle Object Storage together, these technologies will form Oracle's Intelligent Data Management Cloud.
May 2022: Amazon Web Services (AWS) and IBM, an American multinational tech corporation, joined forces to offer IBM automation, AI, security, sustainability & other software-as-a-service offerings through the AWS Marketplace. Furthermore, this collaboration makes it simpler for users to access IBM software built upon Red Hat OpenShift Service (ROSA) that is cloud native on AWS.
February 2022: Amazon Web Services has joined forces with Kyndryl, the largest provider of IT infrastructure services globally. Through this collaboration, they aim to leverage their combined expertise, skillsets, and global resources in order to assist customers transform their businesses through industry-focused enterprise cloud solutions & services.
On February 2022: Microsoft and L&T, an Indian multinational conglomerate, entered into an agreement. This collaboration aimed to develop a cloud-based offering that is regulated and provides consumers with top-tier infrastructure and cloud computing services.
February 2022: Rackspace Technology announced a partnership with VoltaGrid (an advanced energy management and generation company). This collaboration aimed to implement a secure cloud-native, serverless solution that utilizes IoT and Machine Learning within AWS for managing mobile electric microgrids.
Jan-2022: Rackspace Technology announced their partnership with BT, a British multinational telecommunications holding firm. Through this alliance, BT would launch hybrid cloud services using Rackspace Technology's cutting-edge solutions and deploy Rackspace Fabric management layers in its data centers.
Dec-2021: Google Cloud announced their collaboration with Verizon, an American wireless company. This collaboration aimed to bring the cloud's power closer to mobile devices and connected objects at Verizon's edge network. Verizon 5G Edge will integrate Google Distributed Cloud Edge, bringing Google's storage and compute services close to Verizon's local network edge. This opens up real-time enterprise applications like factory automation, intelligent logistics, autonomous mobile robots and intelligent logistics to take advantage of cloud computing power closer to users' fingertips.
Nov-2021: Google Cloud announced their partnership with Qualcomm Technologies, a wholly owned subsidiary of Qualcomm Incorporated. This collaboration was focused on expediting the development and differentiation of neural networks for Snapdragon mobile and XR platforms as well as Qualcomm Technologies' IoT platforms. This was accomplished using Google Cloud Vertex AI Neural Architecture Search in combination with Qualcomm Technologies' Artificial Intelligence Engine.
In October 2021: Amazon Web Services (AWS) announced the launch of its new mobile cloud offering, AWS Amplify for iOS and Android, which provides developers with a set of tools and services for building mobile applications.
In September 2021, Google Cloud announced the launch of its new mobile cloud offering, Firebase, which provides developers with a set of tools and services for building and managing mobile applications.
In August 2021, Microsoft announced the acquisition of cloud communications
Market Segmentation
By Product type, the market is primarily divided into:
By application, the market is primarily divided into:
Entertainment
Public Utilities
Education
Productivity
Business/Finance
Community Network
Medical
Travel
Other
Top: Biggest Companies in Mobile Cloud market
Amazon
Microsoft
Google
Salesforce
Apple
Rackspace
EMC
IBM
Oracle
Akamai Technologies
Purchase This Report From This Secured Link and Avail Discount: https://market.us/purchase-report/?report_id=11889
Report Scope
| | |
| --- | --- |
| Report Attribute | Details |
| The market size value in 2022 | USD 48.20 bn |
| Revenue forecast by 2032 | USD 459.05 bn |
| Growth Rate | CAGR Of 25.28% |
| Regions Covered | North America, Europe, Asia Pacific, Latin America, and Middle East & Africa, and Rest of the World |
| Historical Years | 2017-2022 |
| Base Year | 2022 |
| Estimated Year | 2023 |
| Short-Term Projection Year | 2028 |
| Long-Term Projected Year | 2032 |
Contact
Contact Person: Mr. Lawrence John
Global Business Development Team – Market.us
Market.us (Powered By Prudour Pvt. Ltd.)
For Sales Enquiries: [email protected]
Address: 420 Lexington Avenue, Suite 300 New York City, NY 10170, United States
Tel: +1 718 618 4351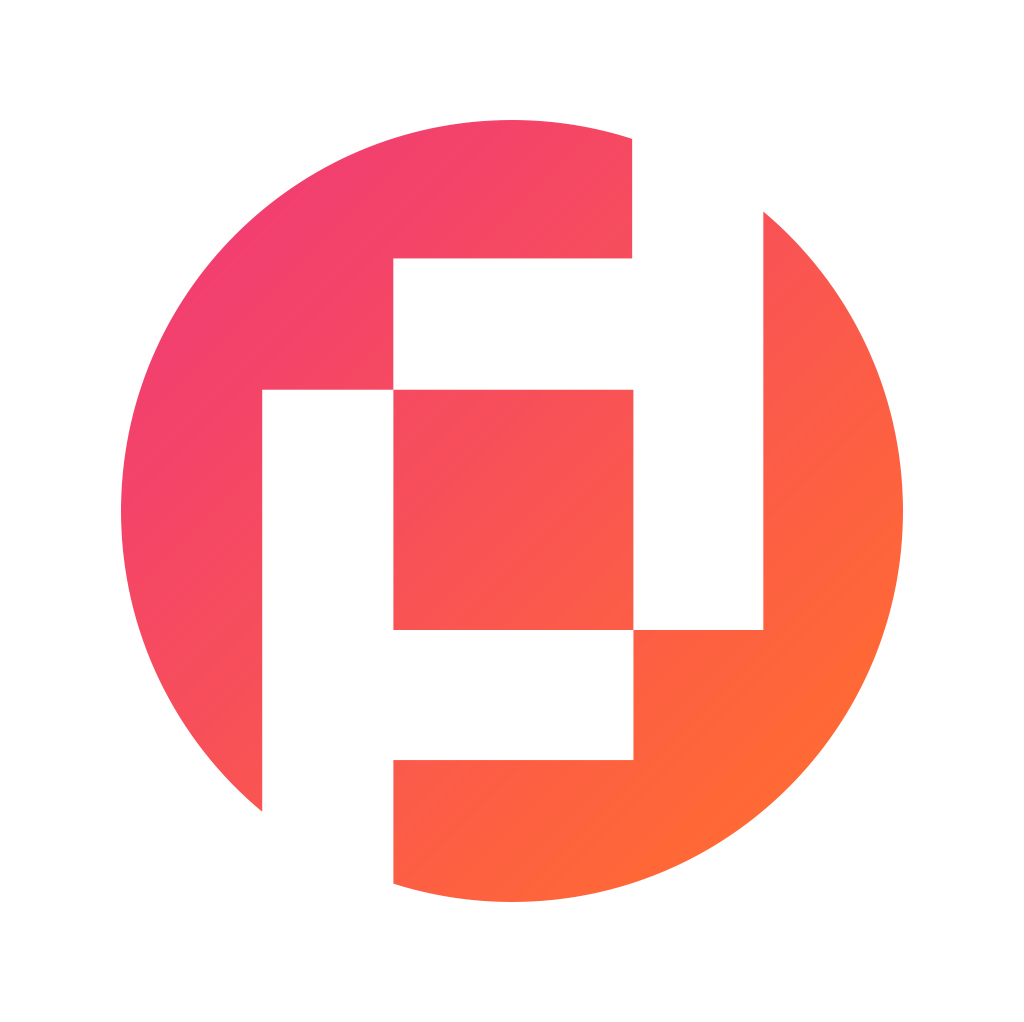 Prudour Private Limited
The team behind market.us, marketresearch.biz, market.biz and more. Our purpose is to keep our customers ahead of the game with regard to the markets. They may fluctuate up or down, but we will help you to stay ahead of the curve in these market fluctuations. Our consistent growth and ability to deliver in-depth analyses and market insight has engaged genuine market players. They have faith in us to offer the data and information they require to make balanced and decisive marketing decisions.
More Posts By Prudour Private Limited