WHAT WE HAVE ON THIS PAGE
Market Overview
Published Via 11Press : The Oral Care Market encompasses products and services related to maintaining oral hygiene and improving overall oral health, such as toothpaste, toothbrushes, mouthwashes, dental floss products, teeth whitening solutions, and oral care accessories. Furthermore, professional services offered by dentists or oral care clinics also form part of this industry.
The Oral Care Market Size Was To Reach USD 35.5 Billion In 2022 And is Projected To Reach a Revised Size Of USD 68 Billion By 2032, Growing At A CAGR of 6.90 %
Recently, the oral care market has experienced incredible expansion driven by several key factors. First and foremost, increased awareness about oral hygiene's effect on overall health has created greater consumer demand for products and services to maintain good oral hygiene and prevent dental problems. Consumers are taking more responsibility in keeping up their oral hygiene.
Technology innovations and product improvements have also had a tremendous impact on the growth of the oral care market, with companies creating improved products with features that remove plaque more effectively, protect enamel against erosion, and manage gum health more effectively. Furthermore, natural and organic oral care options have seen increasing consumer interest as they seek healthier and eco-friendlier options for oral hygiene needs.
To Get Additional Highlights On Major Revenue-Generating Segments, Request The Oral Care Market Sample Report At –   https://market.us/report/oral-care-market/request-sample/
Key Takeaways
Increased Consumer Awareness: With greater understanding among consumers regarding oral hygiene's importance in relation to overall health comes higher consumer demand for related products and services. This trend could create opportunities in this space in terms of business opportunities for entrepreneurs in this space.
Product Innovation: The oral care market is witnessing continuous product innovation. Companies are creating new and enhanced products with enhanced features for plaque removal, enamel protection, and gum care – as well as natural/organic options which have gained prominence recently.
E-Commerce Growth: E-commerce has had a profound effect on the oral care market. Online retail provides consumers with easy and accessible access to a diverse selection of oral care products – making purchasing easier overall for consumers.
Aging Population: Aging population growth has been one of the primary contributors to oral care market expansion. As people get older, oral health becomes even more crucial, and therefore demand increases for products that address issues like gum disease, tooth sensitivity, and dry mouth.
Regional Analysis
North America: North America has long been recognized as an influential market for oral care products, thanks to heightened awareness around oral hygiene practices and disposable income levels that contribute to its expansion. The United States and Canada remain key markets, driven by established oral care companies with robust dental infrastructures.
Europe: Europe is another prominent market for oral care products and services, especially Germany, the United Kingdom, France, and Italy where dental health and hygiene are an emphasis. Product innovation, technological advances as well as an aging population drive demand in this region for oral care products and services.
Asia-Pacific: Asia-Pacific's oral care market is seeing rapid expansion. Countries such as China, India, Japan, and South Korea are among the major contributors. Rising disposable incomes, urbanization, and awareness about oral hygiene all play key roles.
Latin America: Latin American countries such as Brazil, Mexico, and Argentina have experienced rapid oral care market expansion thanks to a rising middle class, increasing consumer awareness, and improved access to oral care products.
Middle East and Africa: Oral care markets across the Middle East and Africa have seen steady expansion. Key countries for oral care growth in this region include Saudi Arabia, UAE, South Africa, and Nigeria – these being driven by factors like population expansion, disposable income increases, and an awareness of oral health awareness among its people.
Drivers
Rising Awareness of Oral Health: Consumer awareness regarding the significance of oral hygiene to overall well-being has seen dramatic gains over recent years, prompting more individuals to prioritize oral care practices that prevent dental issues while supporting overall well-being.
Technological Advancements: Technological innovations have led to an array of innovative oral care products. This includes advanced toothbrushes with features like sonic vibrations or oscillating bristles; smart toothbrushes equipped with Bluetooth connectivity that monitor brushing habits and devices designed for teeth whitening and gum care.
Product Innovation: Product innovation is driving market expansion. Companies are continually unveiling innovative oral care products with enhanced features like tartar control, enamel protection, sensitivity relief, and natural or organic ingredients that meet diverse consumer preferences and needs.
Rising Disposable Incomes: Rising disposable incomes have an exponential effect on oral care markets in emerging economies like China, India, Brazil, and others, where more disposable income means greater purchasing power for oral care products and services. This phenomenon is further strengthened by the growing middle classes across these nations.
Market Segmentation
By Product Type
Toothbrush
Toothpaste
Mouthwash
Others
By Application
By Distribution Channel
Hypermarket/Supermarket
Online
Others
Key Players
Procter & Gamble Company
Johnson & Johnson Services Inc.
Colgate-Palmolive Company
GlaxoSmithKline plc.
Church & Dwight Co. Inc.
Fresh LLC
Dentaid
Lion Corporation
Sunstar Suisse S.A.
Henkel AG & Co. KGaA
Unilever PLC
DABUR INDIA LTD.
ULTRADENT PRODUCTS
Other Key Players.
To Understand How Our Report Can Bring a Difference To Your Business Strategy, Inquire About A Brochure at –https://market.us/report/oral-care-market/#inquiry
Opportunities
An Increase in Demand for Natural and Organic Products: With consumer preferences shifting toward products free from artificial ingredients and chemical compounds such as dyes and additives, natural and organic options provide companies with an opportunity to tap into an emerging segment of health-conscious customers looking for safer and more eco-friendly oral care solutions.
Emerging Markets: Emerging economies such as those found in Asia-Pacific, Latin America, and Africa provide immense growth potential in oral care markets. With large populations, rising disposable incomes, and growing awareness about oral health concerns in these areas, companies can capitalize on emerging economies' large consumer bases by developing affordable products tailored specifically to local tastes and regulations.
Focus on Preventive Care: With more of an emphasis being put on preventive dental care to promote good dental health and avoid dental issues, businesses may capitalize on this trend by offering products and services which promote this – such as toothpaste for cavity prevention or mouthwashes that control plaque build-up – along with educational materials that raise awareness on proper hygiene practices.
Technological Advancements: Recent technological innovations provide companies with opportunities for growth in the oral care market. Companies may explore developing smart toothbrushes with built-in sensors or apps offering personalized brushing guidance; advances in dental imaging technologies and teledentistry also open doors for improved diagnosis and remote consultation services for oral health needs.
Challenges
Competition: Oral care market competition can be fierce, with both established brands and new entrants jostling for market share. Companies face difficulties differentiating themselves from their competition while building brand recognition within an overcrowded landscape.
Price Sensitivity: One of the greatest challenges in oral care marketing lies within price-sensitive consumer segments. Although consumers value oral health, they may hesitate to invest in higher-priced products or premium dental services that may increase costs further. Companies must strike an equilibrium between affordability and product quality to meet various consumer budget requirements.
Compliance: Compliance with regulations and standards related to oral care products can be challenging. Different countries and regions have different rules regarding ingredient safety, labeling requirements, and marketing claims that must be observed to stay compliant and avoid legal complications.
Consumer Skepticism: Overcoming consumer skepticism towards oral care product claims and efficacy can present companies with an uphill climb. Some consumers may be unwilling to try new products or trust marketing claims about teeth whitening or gum health improvement; therefore, building consumer trust with evidence-backed claims is key in order to overcome such difficulties.
Recent Development
Focus on Natural and Sustainable Products: With demand growing for sustainable oral care products, companies are responding by creating toothpaste, toothbrushes, and mouthwashes using all-natural and eco-friendly ingredients, as well as sustainable packaging such as recyclable materials or reduced plastic usage – to meet environmental concerns.
Technological Innovations: The oral care market is witnessing advances in technology to advance oral hygiene practices and monitor oral health more closely. Smart toothbrushes with sensors and connectivity features, mobile apps for personalized oral care guidance, and electric toothbrushes featuring advanced cleaning modes are being introduced as innovations to boost oral hygiene practices and monitoring.
Oral Care Subscription Services: Subscription-based oral care services have grown increasingly popular, as these services deliver oral care products directly to consumers on an ongoing basis, including toothpaste, toothbrushes, floss, and other necessities such as mouth rinse. This model not only makes life simpler for consumers but encourages their regular usage of oral hygiene essentials as well.
Report Scope
| | |
| --- | --- |
| Report Attribute | Details |
| The market size value in 2023 | USD 35.5 Bn |
| Revenue Forecast by 2032 | USD  68 Bn |
| Global Market Growth Rate (2023 to 2032) | CAGR Of 6.9 % |
| Regions Covered | North America, Europe, Asia Pacific, Latin America, and Middle East & Africa, and Rest of the World |
| Historical Years | 2017-2022 |
| Base Year | 2022 |
| Estimated Year | 2023 |
| Short-Term Projection Year | 2028 |
| Long-Term Projected Year | 2032 |
FAQs
Q1: What is the oral care market?
A1: The oral care market refers to the industry that encompasses products and services related to maintaining oral hygiene and promoting oral health.
Q2: How big is the Oral Care Market?
A2: The global Oral Care Market size was estimated at USD 35.5 billion in 2022 and is expected to reach USD 68.2 billion in 2032.
Q3: What is the Oral Care Market growth?
A3: The global Oral Care Market is expected to grow at a compound annual growth rate of 6.9%.
Q4:Who are the key companies/players in the Oral Care Market?
A4:Some of the key players in the Oral Care Markets are Procter & Gamble Company, Johnson & Johnson Services Inc., Colgate-Palmolive Company, GlaxoSmithKline plc., Church & Dwight Co. Inc., Fresh LLC, Dentaid, Lion Corporation, Sunstar Suisse S.A., Henkel AG & Co. KGaA, Unilever PLC, DABUR INDIA LTD., ULTRADENT PRODUCTS, Other Key Players.
Q5: What products are included in the oral care market?
A5: The oral care market includes products such as toothpaste, toothbrushes, mouthwashes, dental floss, teeth whitening products, and oral care accessories.
Q6: What factors are driving the growth of the oral care market?
A6: The growth of the oral care market is driven by increasing consumer awareness of oral health, technological advancements, product innovation, rising disposable incomes, the aging population, and the expansion of e-commerce.
Contact
Global Business Development Team – Market.us
Market.us (Powered by Prudour Pvt. Ltd.)
Send Email: [email protected]
Address: 420 Lexington Avenue, Suite 300 New York City, NY 10170, United States
Tel: +1 718 618 4351
Website: https://market.us/
Content has been published via 11press. for more details please contact at [email protected]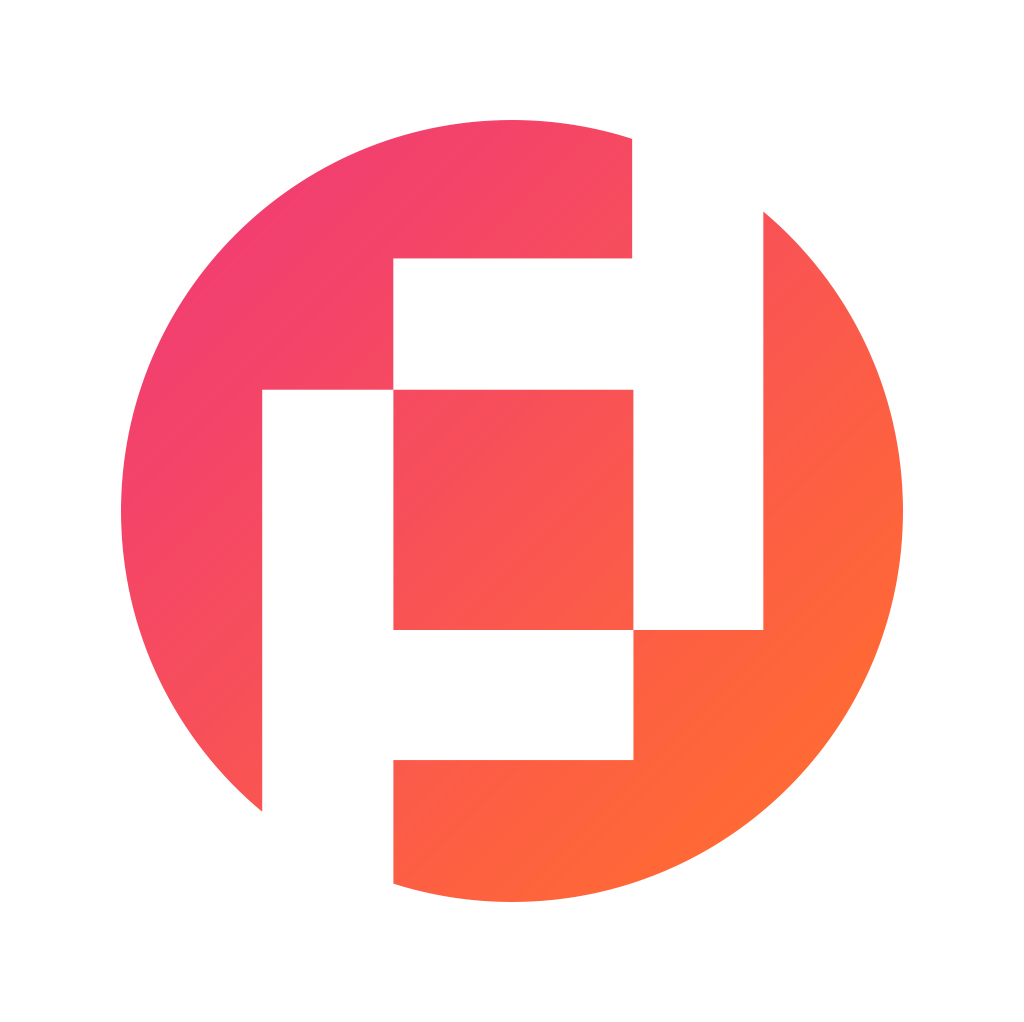 Prudour Private Limited
The team behind market.us, marketresearch.biz, market.biz and more. Our purpose is to keep our customers ahead of the game with regard to the markets. They may fluctuate up or down, but we will help you to stay ahead of the curve in these market fluctuations. Our consistent growth and ability to deliver in-depth analyses and market insight has engaged genuine market players. They have faith in us to offer the data and information they require to make balanced and decisive marketing decisions.
More Posts By Prudour Private Limited