Pet Grooming Market Sales to Top USD 10.1 Billion by 2033 at a CAGR of 6.8% | According To Market.us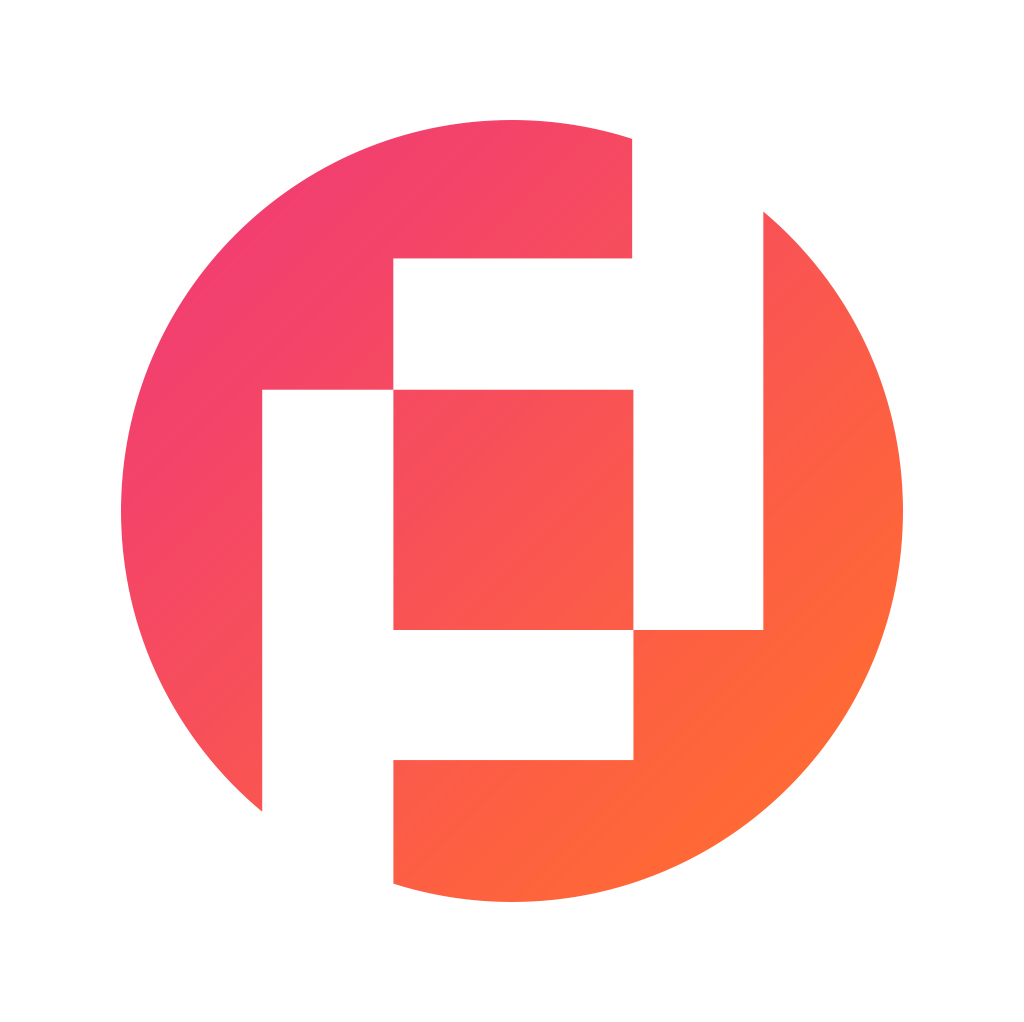 Prudour Private Limited
Updated · Jul 12, 2023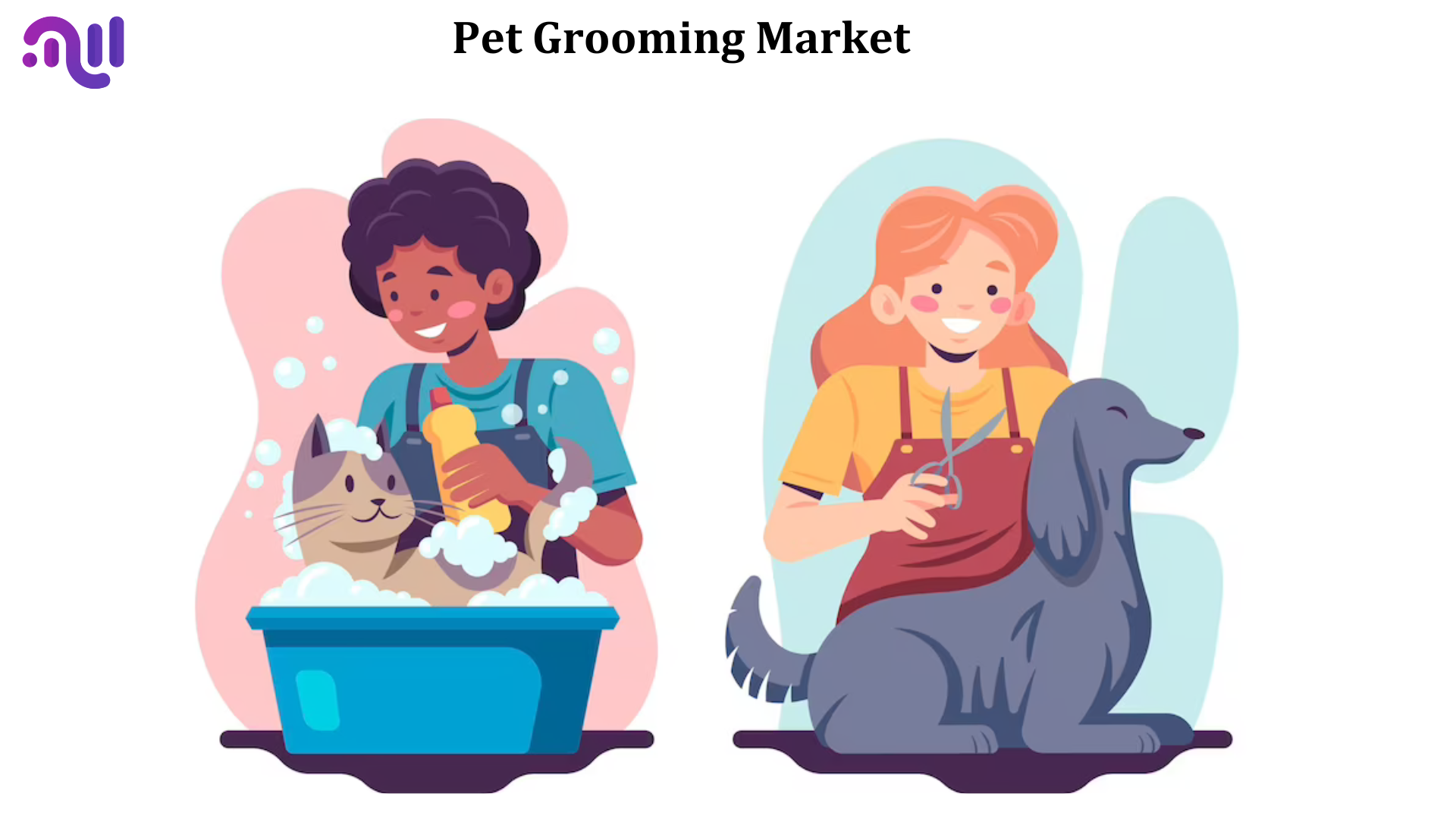 Market Overview
Published Via 11Press : The pet grooming industry is a rapidly growing market that offers a wide range of services for pets. With the increasing number of pet owners, the demand for grooming services has also seen a significant rise. Pet grooming services include various activities such as bathing, hair trimming, nail clipping, and ear cleaning.
Pet Grooming Services Market size is projected to surpass around USD 10.1 billion by 2032 from USD 5.3 Billion in 2022 and it is poised to reach a CAGR of 6.8% from 2023 to 2032.
One major trend in the pet grooming industry is the increasing preference for organic and natural products. Pet owners are becoming more conscious about the ingredients used in grooming products and are opting for ones that are free from harsh chemicals or artificial additives. This has led to an increase in the availability of organic and eco-friendly grooming products in the market.
Another important aspect of the pet grooming industry is mobile grooming services. Mobile groomers offer convenience to pet owners by bringing their fully equipped vans directly to their homes. This eliminates the need for pet owners to travel with their pets, making it less stressful for both parties involved.
Overall, with rising awareness about pet health and hygiene, coupled with changing consumer preferences, the pet grooming industry is expected to continue its growth trajectory in the coming years.
𝐆𝐞𝐭 FREE 𝐒𝐚𝐦𝐩𝐥𝐞 𝐏𝐃𝐅 𝐰𝐢𝐭𝐡 𝐚𝐥𝐥 𝐆𝐫𝐚𝐩𝐡𝐬 & 𝐂𝐡𝐚𝐫𝐭𝐬✅: https://market.us/report/pet-grooming-services-market/request-sample/
Key Takeaway
Pet Type, and specifically their dog segment, saw record revenue percentage growth during 2022.
Spa and massage accounted for an unprecedented share of the grooming market between 2023-2032 by Service Type.
By 2022, commercial sector applications held the greatest market share by applications. Through distribution channel solutions, digital channels were leading with an impressive percentage of revenue and compound annual compounded annual growth between 2023-2032.
By 2022, North America held the highest revenue share at 36.2%.
Asia-Pacific was responsible for 23.6% of revenue generation in 2022.
Regional Snapshot
North America: North America has long been recognized as a market for grooming services for pets, driven by high ownership rates and an intense focus on pet health care. The United States and Canada are two leading markets, boasting many salons that specialize in pet grooming as well as mobile services that come directly to pet owners' homes or spas dedicated to felines or canines. Rising humanization rates among pets, rising disposable incomes, and an ever-increasing need for grooming services are driving factors in the market in this particular region.
Europe: European markets also show high demand for pet grooming services with countries like the United Kingdom, Germany, France and the Netherlands dominating this market. European markets for grooming and pet services are heavily impacted by trends related to pet ownership, awareness of pet health issues, and demand for specific grooming procedures. Organic grooming items and mobile services that offer convenience for pet owners are becoming more accessible in today's marketplace.
Asia-Pacific: The animal grooming industry growth in this region has been significantly driven by an increase in pet ownership as well as urbanization and rising disposable incomes, creating new business opportunities in animal grooming services. Countries like Japan, China, South Korea, and Australia are key drivers in the industry and provide salons and service suppliers that help drive its development. Certain Asian markets have seen an upsurge in pet salons and luxury grooming facilities that serve pet owners who possess wealthier pets.
Latin America: Latin America is home to an expanding pet grooming industry, led by Brazil, Mexico, and Argentina as market leaders. Market expansion can be seen due to increasing pet ownership rates as well as awareness regarding health concerns related to grooming pets. Mobile grooming services have gained tremendous traction across Latin American countries due to their ease of accessibility.
Middle East and Africa: While pet grooming services within these regions remain significantly smaller than elsewhere, their market has shown steady expansion over time. Countries including Saudi Arabia, United Arab Emirates, and South Africa have witnessed an increasing demand for professional pet grooming services. Pet owners in areas with the highest concentrations of pets have seen an upsurge in interest in premium grooming services and spas, particularly where there's been an influx of puppies or kittens into these services.
Drivers
Increasing pet ownership: The rising number of households owning pets is a significant driver for the pet grooming services market. As more people welcome pets into their homes, the demand for grooming services also increases.
Growing awareness of pet health and hygiene: Pet owners are becoming more conscious of their pets' health and hygiene needs. Regular grooming is seen as an essential part of pet care, leading to increased demand for professional grooming services.
Humanization of pets: Pets are increasingly considered part of the family, leading to a willingness among pet owners to spend more on their pets' grooming. This trend has created opportunities for high-end grooming services and specialized treatments.
Urbanization and busy lifestyles: Urbanization and busy schedules leave pet owners with limited time to groom their pets themselves. Professional grooming services offer convenience to pet owners, making them a preferred choice.
Restraints
High competition: The pet grooming services market can be highly competitive, with many service providers in the industry. Intense competition can lead to pricing pressures and reduced profit margins for individual grooming businesses.
Cost concerns: Some pet owners may be hesitant to spend on professional grooming services due to cost concerns. They may opt for grooming their pets at home or rely on basic grooming services, affecting the demand for higher-priced grooming options.
Opportunities
Specialty grooming services: The demand for specialized grooming services is increasing. This includes services like breed-specific grooming, creative grooming, organic and natural products, and spa-like experiences. Offering specialized services can help businesses differentiate themselves and attract customers.
Mobile grooming services: Mobile grooming services, where groomers visit clients' homes to provide grooming services, have gained popularity. This approach offers convenience to pet owners and can tap into markets where traditional grooming salons may not be easily accessible.
Make an inquiry before picking up this report @ https://market.us/report/pet-grooming-services-market/#inquiry
Challenges
Skill and training requirements: Providing quality grooming services requires skilled and trained professionals. Finding and retaining qualified groomers can be a challenge for businesses, especially in regions with a high demand for grooming services.
Pet safety and handling: Grooming involves handling and restraining animals, which can be challenging and potentially risky. Ensuring the safety and well-being of both the pets and the groomers is crucial and may require additional training and precautions.
COVID-19 impact: The ongoing COVID-19 pandemic has affected the pet grooming services market, with temporary closures, restrictions on operations, and changes in consumer behavior. Adapting to new health and safety guidelines and maintaining customer trust during these uncertain times is a challenge for grooming businesses.
Key Market Players
PetSmart Inc.
Hollywood Grooming Inc.
Paradise 4 Paws
Anvis Inc.
Paws & Company
Portfolio
Aussie Pet Mobile
Wag Labs, Inc.
Prodiet Pet Foods, Inc.
Other Key Players
Market Segmentation
By Pet Type
Dogs
Cats
Fish
Birds
Horses
Other Pet Types
By Service Type
Bathing & Brushing
Nail Trimming
Massage/Spa
 By Application
By Distribution Channel
Top Impacting Factors
Pet Ownership Rates: The number of households owning pets directly affects the demand for pet grooming services. Higher pet ownership rates lead to a larger customer base for grooming services, driving the market growth.
Humanization of Pets: The increasing trend of considering pets as family members and providing them with better care and services contributes to the growth of the pet grooming services market. Pet owners are willing to invest in grooming services to ensure their pets' well-being and appearance.
Pet Health and Hygiene Awareness: Growing awareness about the importance of pet health and hygiene is driving the demand for professional grooming services. Regular grooming helps maintain a clean and healthy coat, prevents skin issues, and aids in early detection of health problems.
Urbanization and Busy Lifestyles: Urbanization and busy lifestyles limit the time pet owners can dedicate to grooming their pets. Professional grooming services provide convenience and expertise, catering to pet owners with limited time for grooming.
Advancements in Grooming Techniques and Products: The introduction of innovative grooming techniques, tools, and products has improved the quality of grooming services. Advanced grooming equipment, specialized grooming products, and new grooming styles attract pet owners seeking the best care for their pets.
Consumer Preferences and Trends: Consumer preferences, such as demand for organic and natural grooming products, breed-specific grooming, creative grooming, and spa-like experiences, influence the growth and direction of the pet grooming services market. Staying updated with evolving consumer trends helps businesses cater to specific demands.
Recent Developments
December 2021-In demand to introduce mobile pet grooming services in India, Pet Precious collaborates with Papa Pawsome, a business that concentrates on all-natural pet grooming products.
Report Scope
| | |
| --- | --- |
| Report Attribute | Details |
| The market size value in 2022 | USD 5.3 Bn  |
| Revenue Forecast by 2032 | USD 10.1 Bn |
| Growth Rate | CAGR Of 6.8% |
| Regions Covered | North America, Europe, Asia Pacific, Latin America, and Middle East & Africa, and Rest of the World |
| Historical Years | 2017-2022 |
| Base Year | 2022 |
| Estimated Year | 2023 |
| Short-Term Projection Year | 2028 |
| Long-Term Projected Year | 2032 |
Frequently Asked Questions 
Q: What is the current size of the Pet Grooming Market?
A: The Global Pet Grooming Market size is USD 5.3 Bn in 2022.
Q: What is the projected growth rate for Pet Grooming Market?
A: The Pet Grooming Market is expected to grow at a CAGR of 6.8% from 2023 to 2032.
Q: What are some of the key players in the Pet Grooming Market?
A: Some of the key players in the Pet Grooming market include PetSmart Inc., Hollywood Grooming Inc., Paradise 4 Paws, Anvis Inc., Paws & Company, Portfolio, Aussie Pet Mobile, Wag Labs, Inc., Prodiet Pet Foods, Inc., Other Key Players.
Contact:
Global Business Development Team – Market.us
Market.us (Powered by Prudour Pvt. Ltd.)
Send Email: [email protected]
Address: 420 Lexington Avenue, Suite 300 New York City, NY 10170, United States
Tel: +1 718 618 4351
Website: https://market.us
Content has been published via 11press. for more details please contact at [email protected]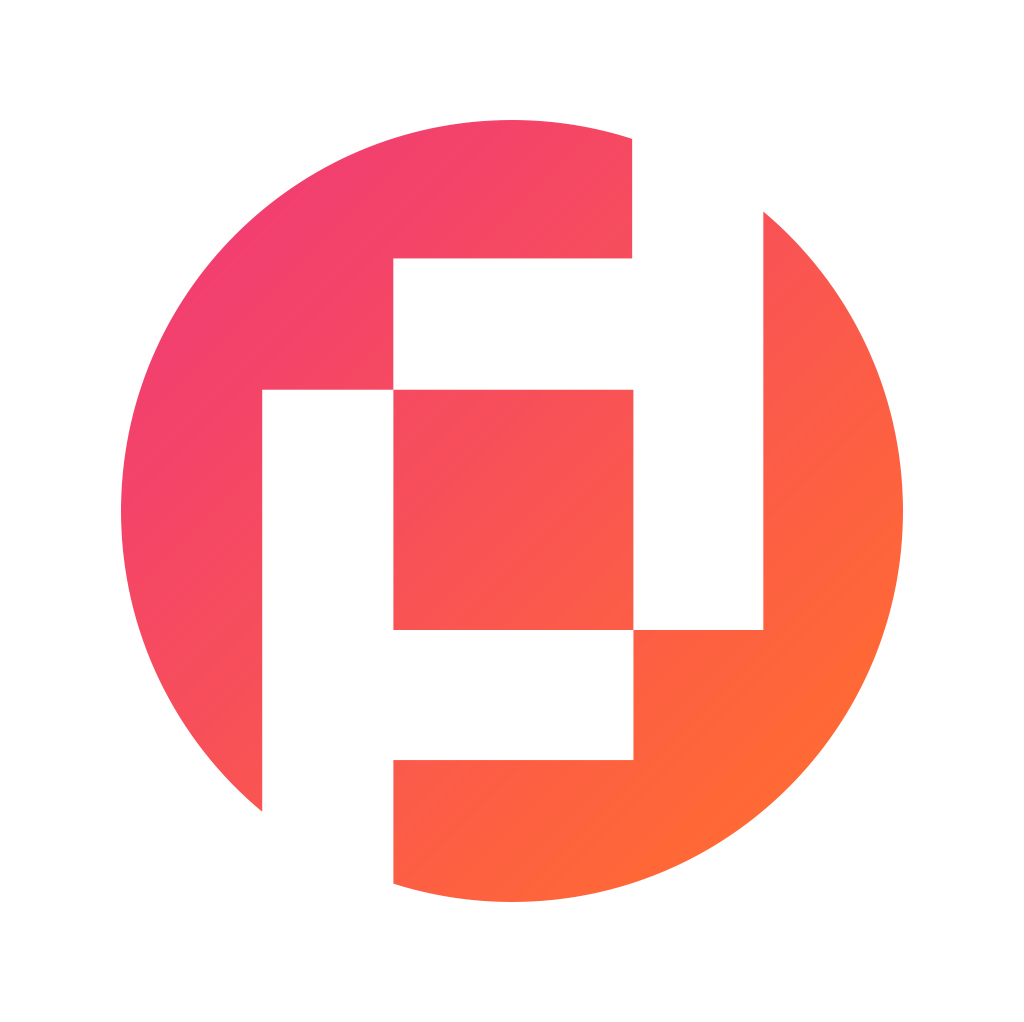 Prudour Private Limited
The team behind market.us, marketresearch.biz, market.biz and more. Our purpose is to keep our customers ahead of the game with regard to the markets. They may fluctuate up or down, but we will help you to stay ahead of the curve in these market fluctuations. Our consistent growth and ability to deliver in-depth analyses and market insight has engaged genuine market players. They have faith in us to offer the data and information they require to make balanced and decisive marketing decisions.
More Posts By Prudour Private Limited