Private Nursing Services Market Is Predicted USD 1,179 Billion In Revenues By 2032 At CAGR of 7.0%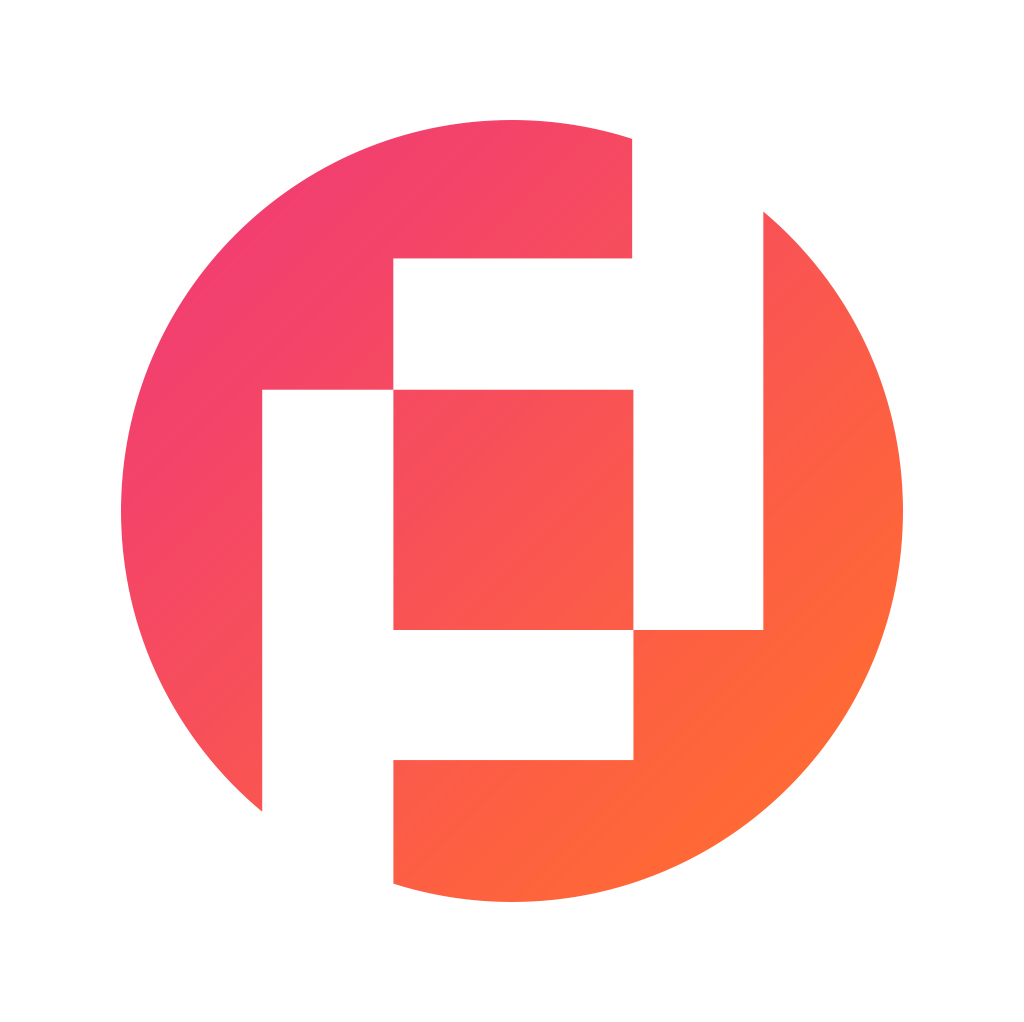 Prudour Private Limited
Updated · Jul 24, 2023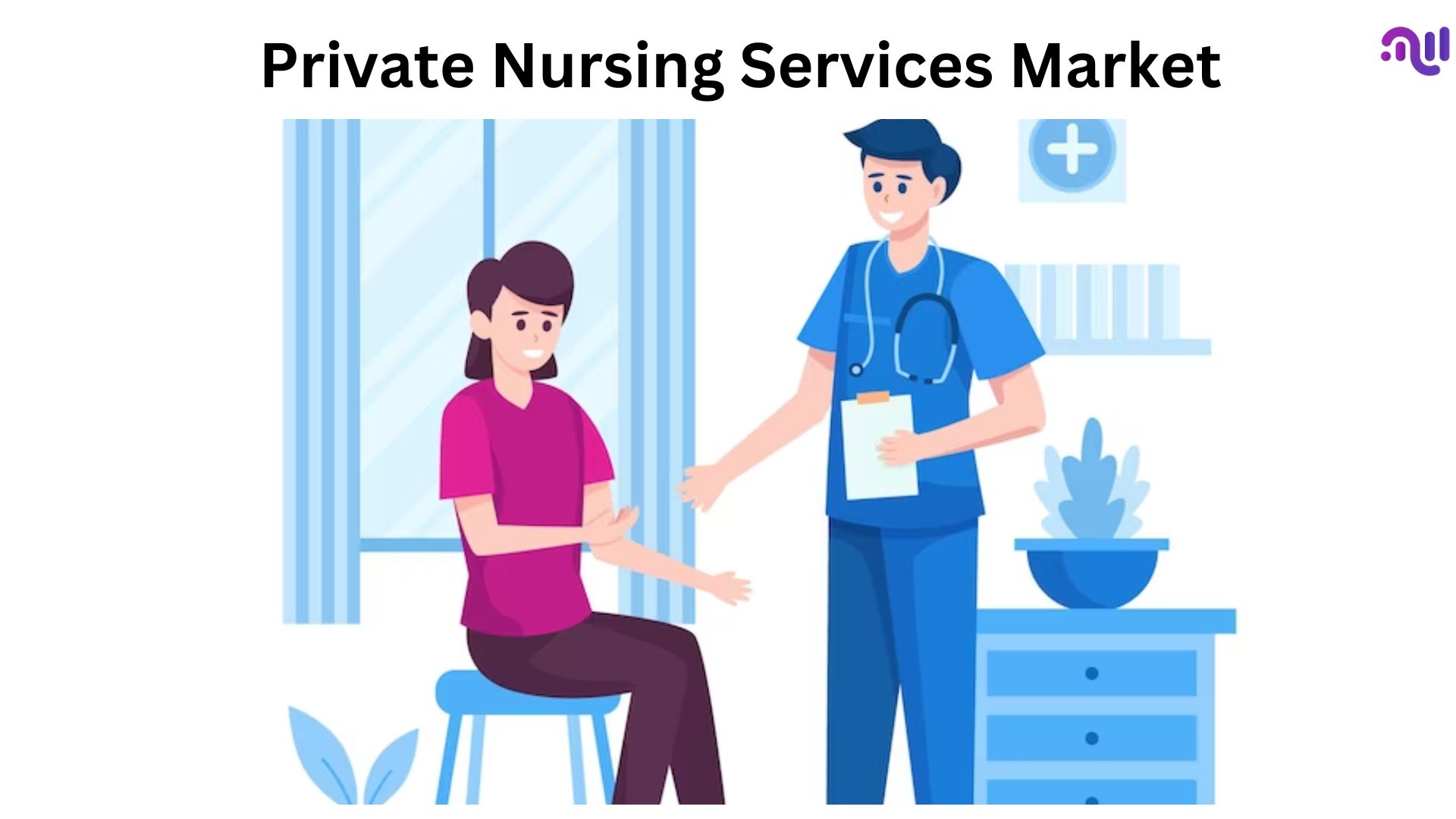 WHAT WE HAVE ON THIS PAGE
Market Overview
Published Via 11Press : The Private Nursing Services Market provided a range of medical and nonmedical assistance for individuals needing extra support with their healthcare needs, including skilled nursing care, medication administration, wound dressing services, physical therapy services, assistance with daily living activities such as bathing dressing or meal prep as well as dementia or post-surgery recovery care from some private agencies.
The Private Nursing Services Market Size Was USD 609.7 Billion In 2022 And is Projected To Reach a Revised Size Of USD 1,179 Billion By 2032, Growing At A CAGR of 7.0%
As competition in the nursing care market intensified, multiple private nursing agencies emerged to meet rising demand. To differentiate themselves, providers focused on offering superior patient-centric care while building trusting relationships with both clients and their families.
Download Your Guide: Explore the Rapid Growth Potential of the Private Nursing Services Market – Get Our PDF Sample Report@ – https://market.us/report/private-nursing-services-market/request-sample/
technology was playing an increasingly essential part in revolutionizing the industry. Some private nursing services adopted telehealth solutions for remote monitoring and consultations to improve overall patient experience while increasing efficiency.
Key Takeaways
Growing Demand: Private nursing service market was experiencing unprecedented demand due to an aging population, an upsurge in chronic illnesses, and increasing preferences for personalized in-home care.
Range of Services: Private nursing services offered a broad selection of both medical and nonmedical assistance services, such as skilled nursing care, medication administration, physical therapy sessions, and assistance with daily living activities.
Specialized Nursing Agencies Provide Specialized Care: Some private nursing agencies provided customized nursing care to address particular health needs such as dementia or post-surgery recovery for their clients, meeting each person's unique requirements.
Integration: Industry leaders were adopting technological innovations like telehealth solutions in order to deliver remote monitoring and consultation, thus improving patient care while increasing operational efficiencies.
An ever-competitive Market: As demand increased, private nursing agencies vied for prominence by offering superior patient-centric care.
Challenges: Agencies faced several difficulties navigating this market, including stringent regulations, workforce shortages, and various payment models which required them to navigate carefully in order to ensure sustainable growth and credibility for themselves and for clients they serve.
Regional Analysis
North America: mes Due to their large healthcare spending and growing elderly populations, both North American states possess well-developed private nursing service markets for nursing services. Home healthcare services have seen rapid expansion due to rising hospitalization costs and patients wanting individualized, tailored care at home.
Europe: Western European nations such as Great Britain, Germany, and France boast robust private nursing service markets where private nursing service markets have developed over time. Eastern European nations have seen substantial expansion in private nursing services with an aim of improving healthcare access and quality, while Asia boasts large markets for in-home care due to aging populations that demand home nursing services. China and India have seen a rapid expansion of private nursing services as the middle-class population expands and demands better healthcare services.
Latin America: Countries such as Brazil, Mexico, and Argentina have experienced growth in private nursing services driven by both improving economic conditions and increased healthcare awareness.
Middle East and Africa: Private nursing service markets vary considerably across this region, with certain countries boasting longstanding private healthcare systems while others are just emerging as viable healthcare systems.
Oceania: Traditionally speaking, this market was much stronger. Australia and New Zealand both possess highly developed private nursing service markets, with particular attention on high-quality home-based care for senior citizens.
Drivers
Aging Population: With global populations continuing to age, healthcare services like private nursing are in higher demand than ever. Elderly individuals require specialized care services tailored to meet their particular requirements – these private nursing services offer personalized and compassionate services right in their homes or assisted living facilities.
Demand for Home Healthcare Is Surgeing: An increasing number of patients prefer receiving their medical care and support at home rather than being hospitalized, thus cutting healthcare costs while simultaneously improving patient satisfaction and increasing satisfaction with medical services provided to them. Private nursing services enable this by offering quality healthcare without prolonged hospital stays reducing healthcare expenses while increasing satisfaction with healthcare delivered directly into the patient's own environment.
Shortage of Skilled Nurses: Certain regions experience an acute lack of skilled nurses in public healthcare systems; private nursing services help fill this void with qualified staff to meet rising healthcare demand. As people become more health-aware, demand for quality healthcare services such as private nursing has skyrocketed. Patients are willing to invest in high-quality and personalized care resulting in increased growth of this market segment.
Market Segmentation
By Service Type
Retirement Communities
Group Care Homes
Nursing Care Facilities
Home Healthcare Provider
Other Service Types
By Application
Children
Adult
Special Groups
Other Applications
By Gender
Key Players
The Ensign Group, Inc.
Knight Health Holdings, LLC
Genesis Healthcare, Inc.
Brookdale Senior Living Inc.
CBI Health Group Inc.
Trinity Health
Columbia Asia
Apollo Hospitals Enterprise Ltd.
Grand World Elder Care
Kaiser Permanente
Kindred Healthcare, LLC
Other Key Market Players
To Understand How Our Report Can Bring a Difference To Your Business Strategy, Inquire About A Brochure at – https://market.us/report/private-nursing-services-market/#inquiry
Opportunities
Home Healthcare Expansion: With the increasing demand for personalized, cost-effective home healthcare services and lower hospitalization rates, private nursing services should take advantage of this trend by expanding their home healthcare offerings and reaching out to more patients.
Specialist Care Services: Private nursing services should explore opportunities to offer specialty services like pediatric nursing, palliative care, and mental health nursing care for specific conditions as a means of differentiating themselves from competitors and meeting unique patient requirements. By doing this they may become even more attractive as potential customers for these specialized care offerings can meet specific patient requirements more effectively than competitors can.
Technological Integration: Leveraging technological innovations can enhance both efficiency and quality in private nursing services. Telemedicine, remote monitoring devices, and digital health platforms all play an integral part in providing comprehensive patient care while decreasing healthcare costs and drawing in tech-savvy clients.
Collaborations With Healthcare Facilities: Private nursing services may form strategic alliances and joint ventures with hospitals, clinics, and other healthcare institutions in order to gain referrals, expand patient pools and enhance credibility. By working collaboratively together they may obtain new patient leads while strengthening relationships within these institutions and furthering credibility within the marketplace.
Challenges
Cost of Services: Private nursing services tend to be relatively more costly compared to other forms of healthcare delivery options, potentially restricting their accessibility for more individuals. Finding an equilibrium between providing quality care at competitive pricing is critical in drawing new patients while simultaneously keeping existing clients.
Compliance Management: Nursing services must abide by various healthcare regulations, licensing requirements, and legal frameworks in order to remain compliant. Navigating complex regulatory environments may prove to be challenging without dedicated resources for compliance management.
Staffing and Recruitment: Hiring skilled nursing staff can be an enormously complex challenge. Demand exceeds supply, leading to talent shortages that impede meeting patient needs effectively.
Competition from Public Healthcare: Public healthcare systems may offer free or subsidized nursing services that compete directly with private providers in certain regions. In such an instance, it becomes essential to demonstrate the unique value proposition offered by private nursing, such as tailored care and convenience features that distinguish these offerings.
Recent Development
Technological Advancements: Technological advancements such as telehealth, remote patient monitoring, and digital health platforms continue to make an impactful statement about private nursing service markets today. Such technologies aim at improving patient care delivery while simultaneously creating greater communication channels between nurses and patients and offering more cost-efficient healthcare services.
Home Healthcare Expansion: Home healthcare services have experienced steadily rising demand since the COVID-19 pandemic first struck, prompting private nursing services to expand in this field. There may have also been additional expansion following the COVID pandemic which demonstrated its importance, leading to further growth within this market sector.
Focus on Mental Health Services: Recently, mental health services have attracted increased interest, prompting private nursing services to enhance their capabilities to offer personalized mental healthcare and assistance when patients require it.
Addressing Workforce Challenges: In recent times, the nursing workforce has faced several difficulties such as staff shortages and burnout. Private nursing services might implement strategies to recruit qualified nurses more readily while improving working conditions and investing in professional development for these nurses.
Report Scope
| | |
| --- | --- |
| Report Attribute | Details |
| The market size value in 2022 | USD 609.7 Bn |
| Revenue Forecast by 2032 | USD  1,179 Bn |
| Global Market Growth Rate (2023 to 2032) | CAGR Of 7.0 % |
| Regions Covered | North America, Europe, Asia Pacific, Latin America, and Middle East & Africa, and Rest of the World |
| Historical Years | 2017-2022 |
| Base Year | 2022 |
| Estimated Year | 2023 |
| Short-Term Projection Year | 2028 |
| Long-Term Projected Year | 2032 |
FAQs
Q1: What is a private nursing service?
A1: A private nursing service offers personalized healthcare and nursing support to patients in their homes or assisted living facilities, provided by qualified nurses outside of the traditional hospital setting.
What are the benefits of private nursing services?
Q2: How big is the Private Nursing Service Market?
A2: The global Private Nursing Service Market size was estimated at USD 609.7 billion in 2022 and is expected to reach USD 1,179 billion in 2032.
Q3: What is the Private Nursing Service Market growth?
A3: The global Private Nursing Service Market is expected to grow at a compound annual growth rate of 7.0%.
Q4: Who are the key companies/players in the Private Nursing Service Market?
A4: Some of the key players in the Private Nursing Service Markets are The Ensign Group, Inc., Knight Health Holdings, LLC, Genesis Healthcare, Inc., Brookdale Senior Living Inc., CBI Health Group Inc., Trinity Health, Columbia Asia, Apollo Hospitals Enterprise Ltd., Grand World Elder Care, Kaiser Permanente, Kindred Healthcare, LLC, Other Key Market Players.
Q5: What are the benefits of private nursing services?
A5: Private nursing services provide personalized care, convenience, and flexibility for patients. They allow individuals to receive medical attention in the comfort of their homes and often offer specialized care for specific medical conditions.
Q6: How does private nursing differ from public healthcare?
A6: Private nursing services are typically offered by independent companies or individual practitioners, whereas public healthcare is provided by government-funded institutions. Private nursing emphasizes individualized care and personalized attention.
Contact
Global Business Development Team – Market.us
Market.us (Powered by Prudour Pvt. Ltd.)
Send Email: [email protected]
Address: 420 Lexington Avenue, Suite 300 New York City, NY 10170, United States
Tel: +1 718 618 4351
Website: https://market.us/
Content has been published via 11press. for more details please contact at [email protected]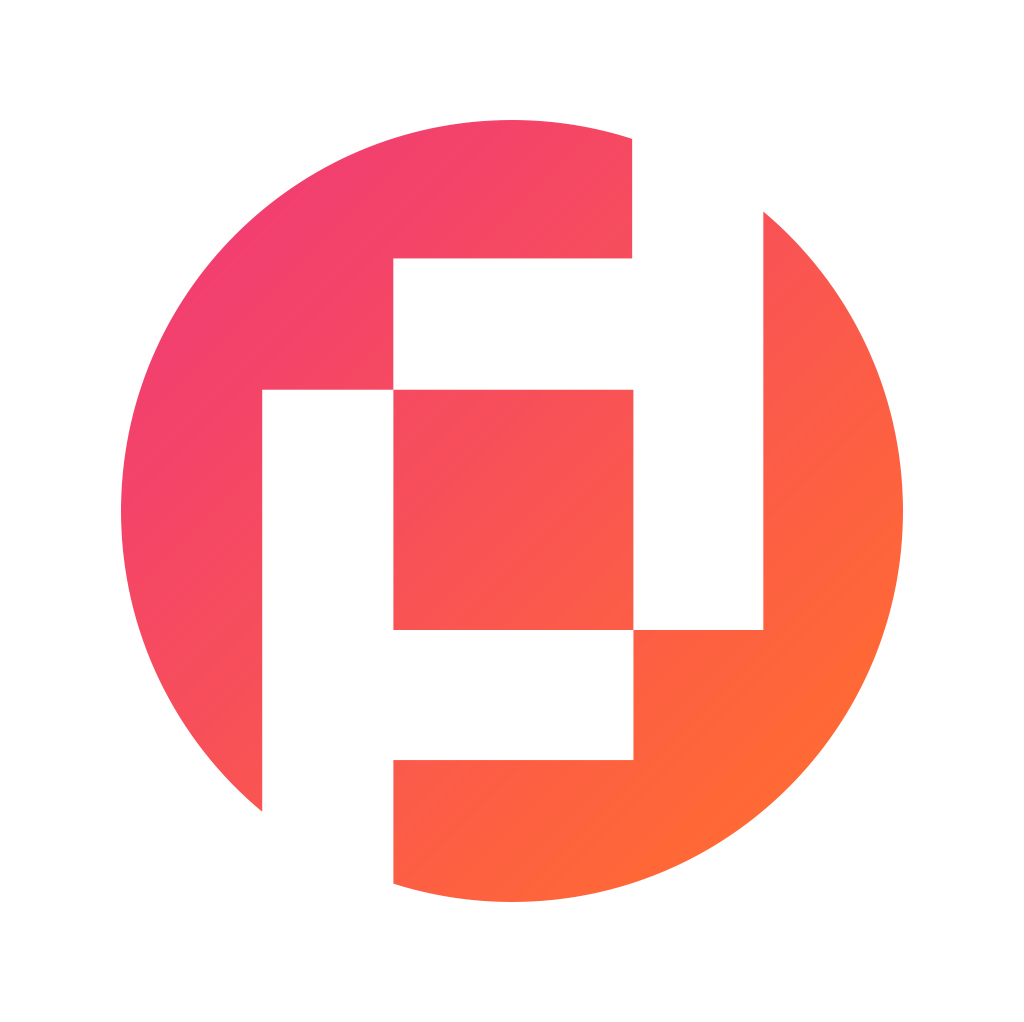 Prudour Private Limited
The team behind market.us, marketresearch.biz, market.biz and more. Our purpose is to keep our customers ahead of the game with regard to the markets. They may fluctuate up or down, but we will help you to stay ahead of the curve in these market fluctuations. Our consistent growth and ability to deliver in-depth analyses and market insight has engaged genuine market players. They have faith in us to offer the data and information they require to make balanced and decisive marketing decisions.
More Posts By Prudour Private Limited