Process Analytical Technology Market Expected To Achieve USD 10.6 Bn In Revenues By 2032, driven By 13.8 % CAGR.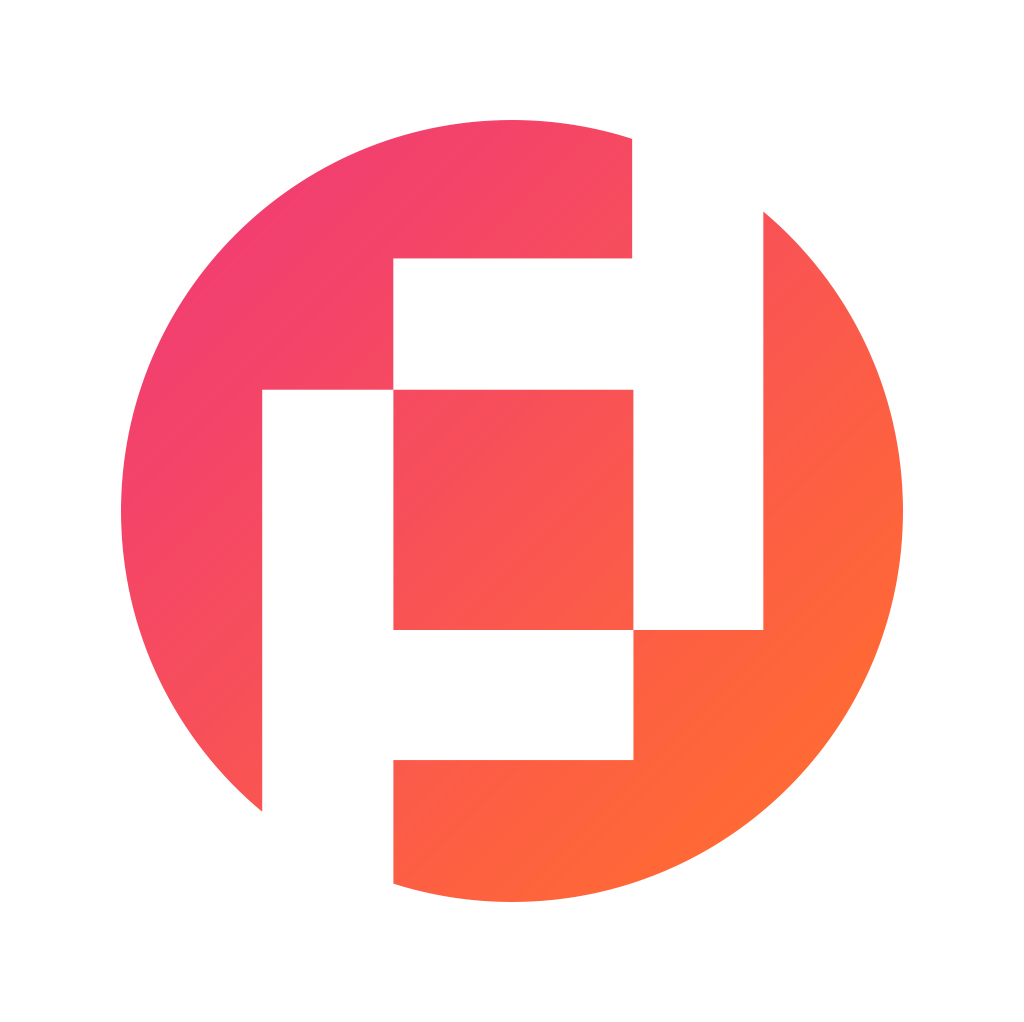 Prudour Private Limited
Updated · Jul 19, 2023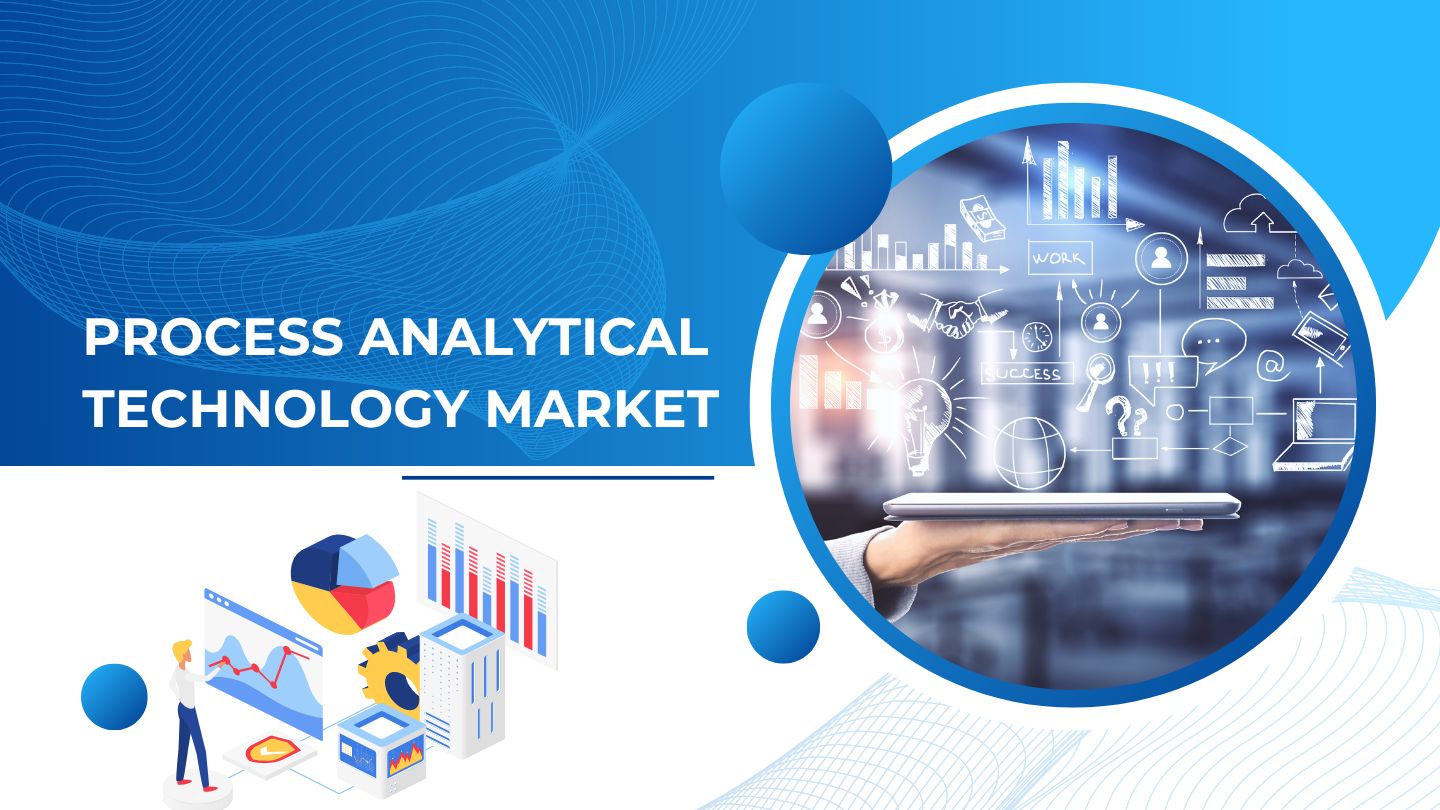 WHAT WE HAVE ON THIS PAGE
Published Via 11Press : The Process Analytical Technology Market is an emerging approach used by industries ranging from pharmaceuticals, chemicals, and food and beverages, among others, to improve manufacturing processes and ensure product quality. PAT works by real-time monitoring, controlling, and optimizing processes to eliminate manual sampling/testing of processes as much as possible.
The process analytical technology market size was USD 3.0 billion in 2022 and is projected to reach a revised size of USD 10.6 billion by 2032, growing at a CAGR of 13.8%
PAT systems include advanced analytical instruments, sensors, and data analytics software which work in concert to collect and analyze process data continuously. By doing so, PAT helps industries maintain consistent product quality while making immediate adjustments when deviations arise, leading to greater efficiencies and lower production costs overall.
Download Your Guide: Explore the Rapid Growth Potential of the Process Analytical Technology Market – Get Our PDF Sample Report@ – https://market.us/report/process-analytical-technology-market/request-sample/
Pharmaceutical industries have been quick adopters of PAT due to the stringent regulatory requirements and need for consistent production of top-grade medicines. PAT helps manufacturers comply with guidelines such as those issued by FDA's Process Analytical Technology Initiative while simultaneously streamlining manufacturing processes and improving overall operations.
Key Takeaways
Definition and Purpose of Process Analytical Technology (PAT): Process Analytical Technology is an innovative solution utilized in various industries to continuously track manufacturing processes in real-time, monitoring product quality while optimizing production efficiency, and decreasing reliance on batch sampling for testing purposes. It primarily serves to ensure product quality while simultaneously increasing production efficiencies while simultaneously decreasing batch testing requirements.
Industries and Applications: PAT finds applications across numerous industries, such as pharmaceuticals, chemicals, food & beverages, and more. PAT plays an especially vital role in the pharmaceutical sector where strict quality standards and regulatory compliance must be upheld.
Real-Time Monitoring and Control: At the core of PAT lies its capacity for real-time data on critical process parameters. By continuously analyzing this data, PAT allows industries to detect deviations early and make necessary adjustments without the risk of substandard production products.
Cost Savings and Efficiency: PAT implementation leads to cost savings over time, thanks to improved process understanding and optimization that reduces wastage while increasing product yield and production efficiency.
Compliance: PAT helps pharmaceutical manufacturers meet regulatory compliance, such as that outlined by FDA's Process Analytical Technology Initiative. By adopting PAT practices, companies can maintain consistent product quality while meeting relevant guidelines.
Regional Analysis
North America: North America is one of the leading regions for PAT adoption due to the strong pharmaceutical industry presence and emphasis placed upon quality control and regulatory compliance. In particular, the US has taken an innovative approach toward adopting PAT practices. FDA's Process Analytical Technology Initiative has inspired pharmaceutical companies to implement PAT solutions, leading to considerable growth in this area.
Europe: Europe has also emerged as an influential market for PAT applications in both pharmaceutical and chemical sectors, particularly as an area for testing purposes.
European Medicines Agency (EMA) has also actively been advocating the use of PAT technology in improving pharmaceutical manufacturing processes to guarantee product quality and patient safety.
Asia-Pacific Region: This area has seen rapid expansion in its PAT market owing to an expanding pharmaceutical and chemical sector in countries like China, India and South Korea.
Growing demand for pharmaceutical products of superior quality coupled with increasing investments in research and development has necessitated PAT in this region.
Latin America: Contract manufacturing organizations (CMOs) and contract research organizations (CROs) have contributed significantly to an increased need for PAT solutions. Especially prevalent are CROs with numerous global manufacturing plants utilizing them.
Latin America has adopted PAT practices slowly, with pharmaceutical manufacturers seeking to enhance process efficiency and product quality. Countries like Brazil and Mexico are experiencing surges in pharmaceutical production which have increased the need for PAT technologies in this region.
Middle East & Africa: PAT technologies continue to gain ground across both regions.
The Middle East and Africa regions experience moderate PAT market expansion, driven mainly by pharmaceutical manufacturing facilities' increased adoption. To meet international quality control measures more reliably, stringent quality measures require PAT technology as part of quality management programs for these facilities.
Drivers
Quality Compliance and Regulatory Requirements: Pharmaceutical industries are driving demand for PAT due to the need to abide by stringent quality standards and regulatory guidelines set by regulatory bodies like the Food and Drug Administration (FDA) in America and European Medicines Agency (EMA) in Europe, respectively. Real-time monitoring allows users to stay compliant while simultaneously meeting regulatory obligations to avoid costly recalls or noncompliance penalties.
Continuous Process Improvement: Industries constantly seek ways to optimize their manufacturing processes for maximum efficiency and lower production costs, using PAT data analytics tools as real-time insights into process parameters to detect inefficiency and make adjustments immediately, keeping their edge in the marketplace. PAT provides real-time insight into these parameters so companies can identify inefficiency while improving operations through real-time insights that allow immediate adjustments based on live information to maintain an edge against rival firms.
Cost Savings and Operational Efficiency: Adopting PAT can produce substantial cost savings over time. By eliminating manual sampling and testing requirements, industries can reduce waste while simultaneously improving yield, resource utilization, and resource optimization. Real-time monitoring enables proactive problem-solving to minimize downtime while increasing overall process efficiency.
Technological Advancements: Technological developments such as new analytical instruments, sensors, data analytics tools, and machine learning technology have greatly enhanced the PAT system's capabilities. Furthermore, AI/ML applications now make process optimization possible through more detailed analyses that make PAT even more valuable to industries.
Market Segments
Based on Technology
Spectroscopy
Molecular Spectroscopy
Atomic Spectroscopy
Mass Spectrometry
Chromatography
High-Performance Liquid Chromatography
Gas Chromatography
Others
Particle Size Analysis
Gas Chromatography
Others
Based on Product & Service
Analyzers
Sensors & Probes
Samplers
Software & Services
Based on Application
Small Molecules
Large Molecules
Manufacturing Applications
Other Applications
Based on Measurement
Off-line Measurement
In-line Measurement
At-line Measurement
On-line Measurement
Based on the End User
Pharmaceutical Manufacturers
Biopharmaceutical Manufacturers
Contract Research and Manufacturing Organizations
Other End Users
Market Key Players
PerkinElmer Inc.
Shimadzu Corporation
Carl Zeiss AG
Mettler-Toledo International Inc.
Emerson Electric Co.
ABB Ltd.
Danaher Corporation
Thermo Fisher Scientific Inc.
Agilent Technologies Inc.
Bruker Corporation
Sartorius AG
Hamilton Company
Repligen Corporation
To Understand How Our Report Can Bring a Difference To Your Business Strategy, Inquire About A Brochure at – https://market.us/report/process-analytical-technology-market/#inquiry
Opportunities
Expanding to Other Industries: Although pharmaceutical industries have been early adopters of PAT technology, its capabilities could easily expand into other sectors including chemicals, food & beverages, biotechnology, and more. PAT offers real-time monitoring & control features that could benefit multiple sectors looking to optimize process efficiencies & product quality.
Integration With Industry 4.0 and Smart Manufacturing: Integrating PAT into Industry 4.0 and smart manufacturing concepts offers many promising possibilities. By pairing PAT devices with IoT (Internet of Things) devices and advanced data analytics software, industries can create smart factories characterized by automated decision-making processes with data-driven decision support that results in increased productivity with decreased downtime.
Customization and Personalization: With consumer demand growing for customized and personalized products, PAT represents an opportunity for implementation. Due to its ability to adjust processes in real-time, this solution makes the ideal way of meeting specific customer requirements while still producing customized items with consistent quality levels.
Emerging Markets: Emerging economies and industries offer unprecedented opportunities for PAT adoption in emerging markets. As these regions experience industrial expansion and increased demands for high-quality goods, adopting PAT can give local businesses a significant competitive edge over rival businesses in their regions.
Challenges
Initial Investment Cost: The upfront costs associated with setting up a PAT system – such as analytical instruments, sensors, and data analytics software – may be substantial for small and mid-sized enterprises (SMEs), making its adoption even harder to justify.
Integrating PAT Solutions With Existing Systems: Integrating PAT solutions with existing manufacturing and process control systems can be complex. Compatibility issues as well as training requirements could present barriers during the implementation phase, creating additional complexity during this stage of project implementation.
Data Storage and Management: PAT generates vast quantities of real-time data, necessitating reliable storage solutions and protecting from potential cyber threats to protect sensitive manufacturing and product data.
Compliance and Validation: Although PAT aims to facilitate improved regulatory compliance, its implementation also necessitates stringent validation by regulatory bodies in order to comply with their stringent criteria and meet them fully. Unfortunately, this process can be time- and resource-consuming.
Recent Development
PAT systems have experienced many advancements in data analytics, with AI and machine learning algorithms becoming standard features of systems analysis tools. This technology has enhanced PAT's ability to process complex datasets more accurately, leading to more actionable insights than ever.
Pharmaceutical Industry Adoption of PAT: Pharmaceutical companies have shown great enthusiasm in using Process Analytic Technology as part of their drug development and manufacturing processes, due to its potential to streamline operations while meeting stringent regulatory requirements. Companies increasingly integrate PAT technology into these processes in order to maintain consistent product quality throughout production cycles.
Emphasis on Real-Time Monitoring: Real-time monitoring has become more of a focus across many industries. PAT provides instantaneous feedback on critical process parameters so companies can make timely adjustments, eliminating deviations or quality issues quickly and ensuring continuity for production processes.
Integrating PAT With Industry 4.0: With industries adopting smart manufacturing and Industry 4.0 concepts, integration between PAT devices and IoT sensors has gained more prominence as industries move towards autonomous production processes driven by data. Such integration enables more autonomous data-driven production methods.
Report Scope
| | |
| --- | --- |
| Report Attribute | Details |
| The market size value in 2022 | USD 3.0 Bn |
| Revenue Forecast by 2032 | USD  10.6 Bn |
| Global Market Growth Rate (2023 to 2032) | CAGR Of 13.8 % |
| Regions Covered | North America, Europe, Asia Pacific, Latin America, and Middle East & Africa, and Rest of the World |
| Historical Years | 2017-2022 |
| Base Year | 2022 |
| Estimated Year | 2023 |
| Short-Term Projection Year | 2028 |
| Long-Term Projected Year | 2032 |
FAQs
Q1: What is Process Analytical Technology (PAT)?
A1: Process Analytical Technology (PAT) is an approach used in various industries to monitor and control manufacturing processes in real time, ensuring product quality and process efficiency.
Q2: How big is the Process Analytical Technology Market?
A2: The global process analytical technology market size was estimated at USD 3.0 billion in 2022 and is expected to reach USD 10.6 billion in 2032.
Q3: What is the process analytical technology market growth?
A3: The global process analytical technology market is expected to grow at a compound annual growth rate of 13.8%.
Q4: Who are the key companies/players in the Process Analytical Technology Market?
A4: Some of the key players in the Process Analytical Technology Markets are PerkinElmer Inc., Shimadzu Corporation, Carl Zeiss AG, Mettler-Toledo International Inc., Emerson Electric Co., ABB Ltd., Danaher Corporation, Thermo Fisher Scientific Inc., Agilent Technologies Inc., Bruker Corporation, Sartorius AG, Hamilton Company, Repligen Corporation
Q5: Which industries benefit from PAT?
A5: PAT is beneficial for industries like pharmaceuticals, chemicals, food and beverages, and biotechnology, where quality control and process optimization are critical.
Q6: How does PAT improve manufacturing processes?
A6: PAT enables continuous monitoring of critical process parameters, allowing timely adjustments to avoid deviations, reduce waste, and optimize resource utilization.
Contact
Global Business Development Team – Market.us
Market.us (Powered by Prudour Pvt. Ltd.)
Send Email: [email protected]
Address: 420 Lexington Avenue, Suite 300 New York City, NY 10170, United States
Tel: +1 718 618 4351
Website: https://market.us/
Content has been published via 11press. for more details please contact at [email protected]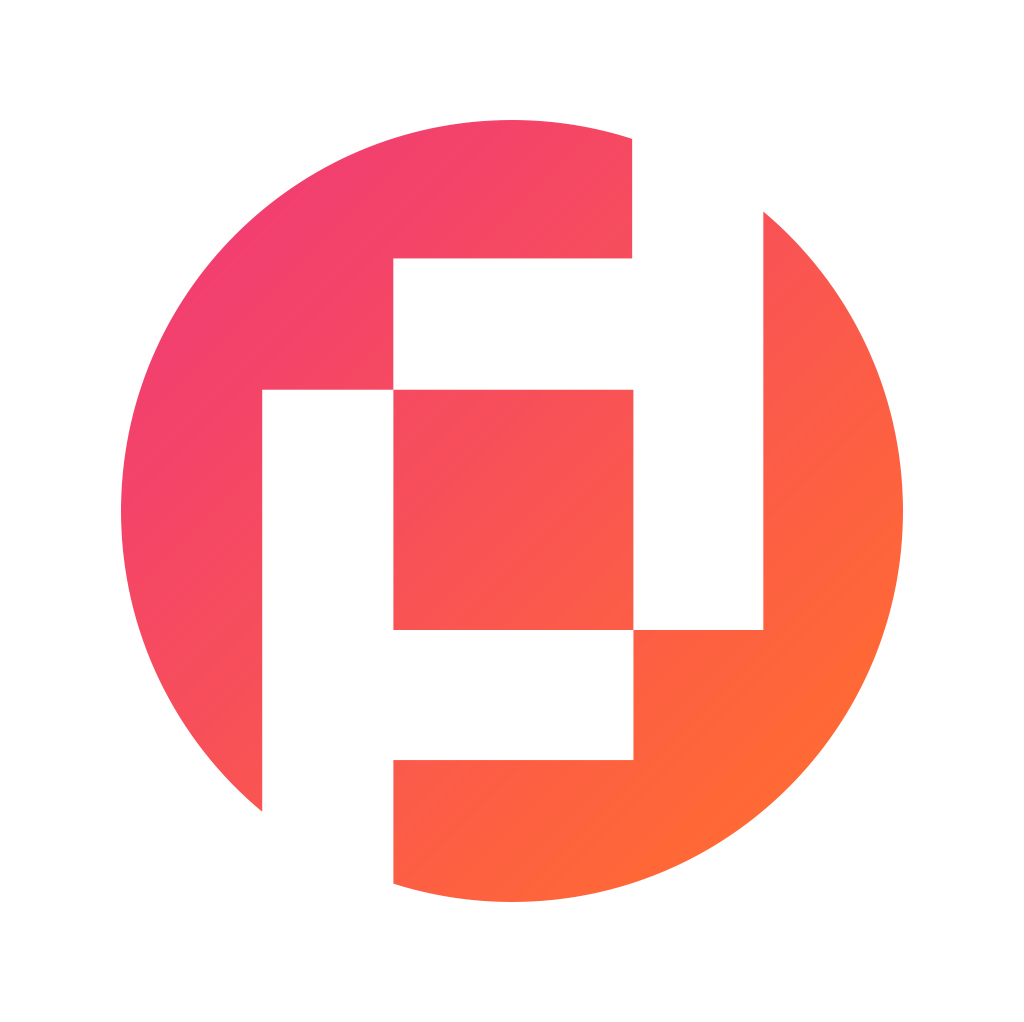 Prudour Private Limited
The team behind market.us, marketresearch.biz, market.biz and more. Our purpose is to keep our customers ahead of the game with regard to the markets. They may fluctuate up or down, but we will help you to stay ahead of the curve in these market fluctuations. Our consistent growth and ability to deliver in-depth analyses and market insight has engaged genuine market players. They have faith in us to offer the data and information they require to make balanced and decisive marketing decisions.
More Posts By Prudour Private Limited