Stay Connected On The Go: The Rise of In-Car Infotainment Market Growing With CAGR Of 7.9 %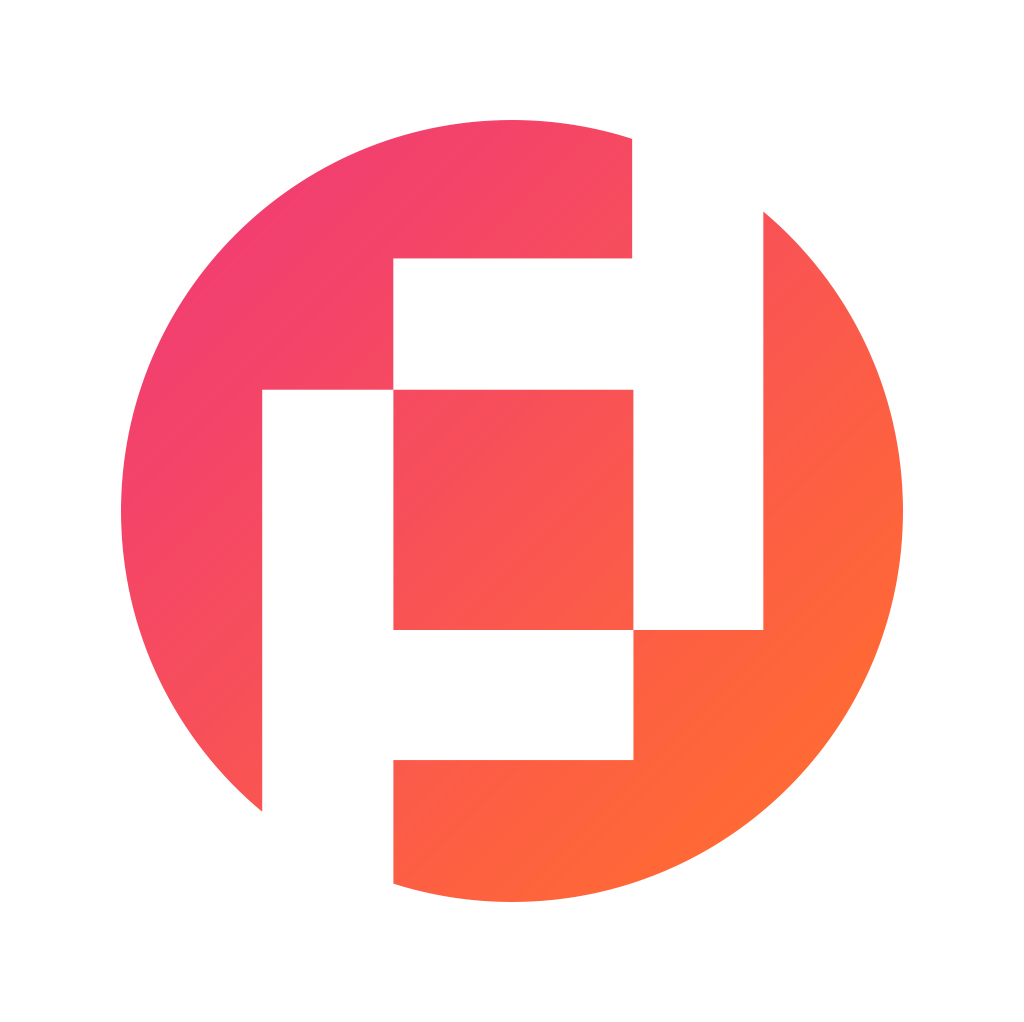 Prudour Private Limited
Updated · Jul 24, 2023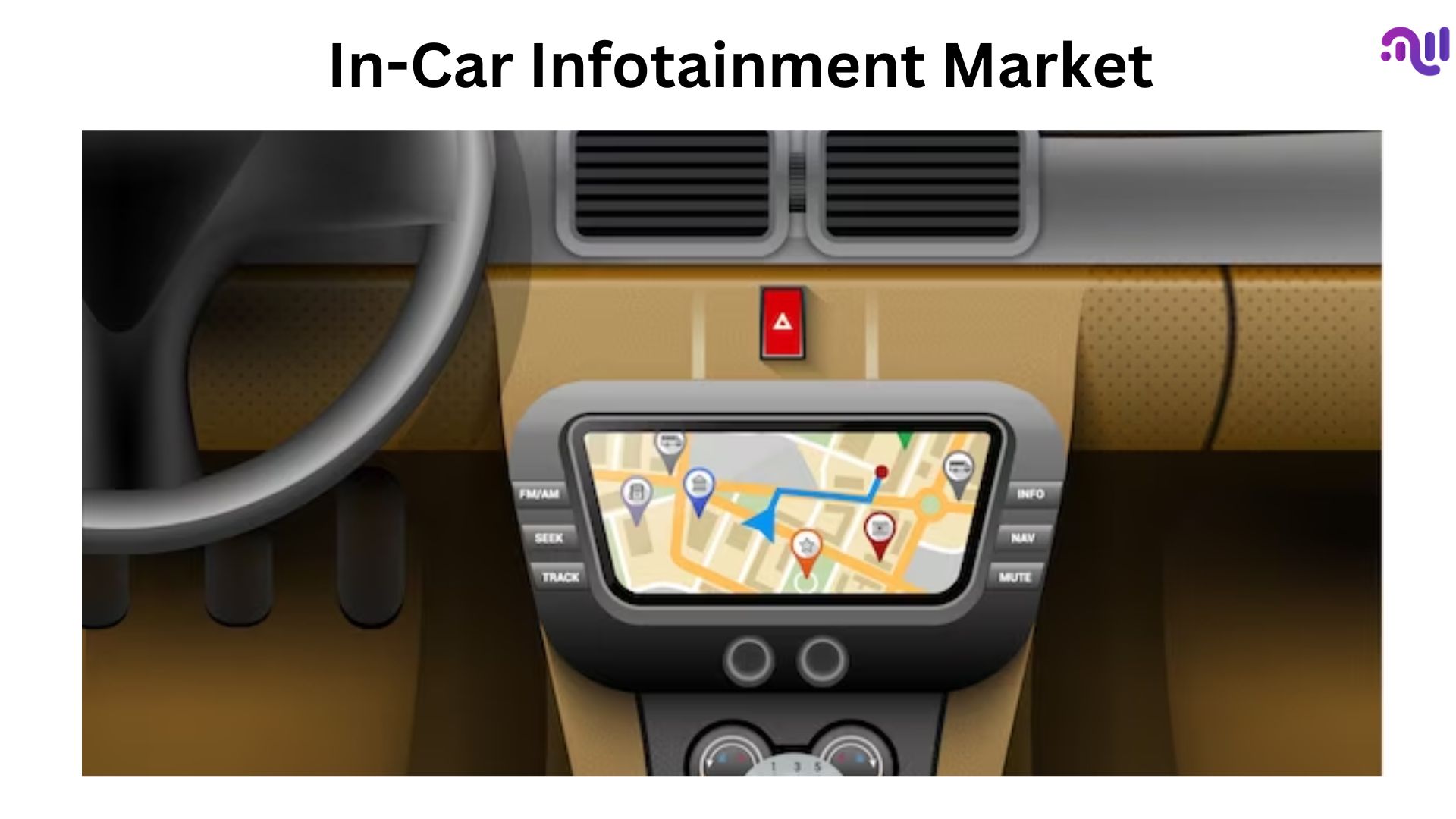 WHAT WE HAVE ON THIS PAGE
Market Overview
Published Via 11Press : Recent advances in technology have propelled rapid expansion and innovation within the In-Car Infotainment Market. Thanks to innovations like integrated multimedia systems into vehicles, drivers and passengers now enjoy access to an abundance of features and services such as touchscreen displays, audio/video entertainment, navigation/GPS services, Bluetooth connectivity for hands-free calling capabilities as well as smartphone integration.
The In-Car Infotainment Market Size Was USD 14.5 Billion In 2022 And is Projected To Reach a Revised Size Of USD 30 Billion By 2032, Growing At A CAGR of 7.9%
Consumer demand for seamless connectivity and entertainment on the go has propelled this market's development. Car infotainment systems enhance driving experiences by offering access to entertainment content, hands-free communication tools, real-time navigation assistance services, and providing hands-free navigation assistance services.
Download Your Guide: Explore the Rapid Growth Potential of the In-Car Infotainment Market – Get Our PDF Sample Report@ – https://market.us/report/in-car-infotainment-market/request-sample/
Automakers and technology firms alike strive to continuously upgrade and customize in-car infotainment systems in line with consumer expectations, using voice recognition and artificial intelligence technologies for seamless interactions that reduce distraction while increasing safety.
Key Takeaways
Recent Growth: The in-car infotainment market has experienced rapid expansion over recent years due to consumer desire for greater connectivity, entertainment, and convenience while traveling.
Technological Advancements: Recent advances have allowed for an explosion of innovation in in-car infotainment systems, from touchscreens and voice recognition capabilities, artificial intelligence features, and smartphone integration, all the way to more interactive touchscreen features such as touchscreens.
Connected Cars: With the proliferation of connected cars and the Internet of Things (IoT), in-car infotainment systems have expanded immensely with access to cloud services, over-the-air updates, and personalized content accessed remotely via IoT devices.
Customization and Personalization: Consumers want an in-car experience tailored to them; hence an increasing emphasis on customizing infotainment systems according to individual tastes, content recommendations, and seamless smartphone integration.
Competitive Landscape: The in-car infotainment market is fiercely contested among automakers, technology providers, and third-party providers who compete to offer solutions with comprehensive functionality that meet user demands.
Regional Analysis
North America: This region dominates the in-car infotainment market due to the presence of major automotive manufacturers and technological innovations, as well as high adoption rates of advanced infotainment systems for both luxury and mid-range vehicles, coupled with smartphone integration platforms like Apple CarPlay and Android Auto increasing market penetration further. Consumer demand for enhanced in-car experiences drives further expansion within this market region.
Europe: Europe represents another important market for in-car infotainment systems, with key contributors like Germany, UK, and France playing key roles. Europe's robust automotive sector and high disposable income levels among consumers have propelled their demand for premium in-car entertainment and navigation systems; European carmakers have led by example by adopting advanced infotainment technologies into their vehicles thereby further stimulating market expansion.
Asia-Pacific: The Asia-Pacific region has emerged as one of the fastest-growing markets for in-car infotainment systems. Countries like China, Japan, and South Korea have seen substantial demand due to an expanding middle-class population and a rise in car ownership rates. Affordability and feature-rich offerings play a pivotal role in consumer choices in this marketplace; both local and global manufacturers compete to offer cost-effective yet feature-rich offerings to satisfy customer preferences in this marketplace.
Latin America: Latin America is experiencing steady expansion in the in-car infotainment market, led by Brazil and Mexico. Economic development, urbanization, and increasing adoption of modern vehicles all contributed to expanding Latin America's in-car infotainment market – though growth may remain relatively slower compared to other regions due to economic challenges in some countries and reduced disposable income levels.
Middle East and Africa: Both regions have seen increasing interest in in-car infotainment systems, especially among wealthy Gulf nations and South African cities. Increased urbanization, improvements to road infrastructure and an affinity towards luxury vehicles have all driven demand for these high-end infotainment products, but factors like political unrest or economic fluctuations could impede market expansion to an extent.
Drivers
Consumer Demand for Connectivity: In-car infotainment systems have long been driven by consumer desire for seamless connectivity. Modern car buyers expect their vehicles to provide them with similar access as smartphones – offering navigation, music streaming services, hands-free calling features and accessing apps easily while moving.
Integration of Smartphone Technologies: Smartphone technologies such as Apple CarPlay and Android Auto have dramatically accelerated the adoption of in-car infotainment systems, offering users seamless mirroring of their phone interface within the car's infotainment screen, providing easy access to apps and services they rely on most.
Enhance User Experience: As technology progresses, in-car infotainment systems offer increasingly complex user interfaces and intuitive controls, such as touchscreen displays, voice command functionality, and gesture controls that enhance the experience for drivers and passengers alike. Touchscreen displays, voice controls, and gesture controls further add convenience while making driving and passengering enjoyable experiences.
Connected Car Trend: With more people driving connected cars equipped with internet connectivity and embedded telematics than ever before, demand has skyrocketed for advanced in-car infotainment systems. Connected cars enable real-time data exchange as well as vehicle diagnostics, remote updates, cloud services, and other cloud features which improve driving experiences significantly.
Market Segmentation
Based on Product
Audio Unit
Display Unit
Head-up Display
Navigation Unit
Communication Unit
Based on component
Based Application
Passenger cars
Commercial Vehicle
Based on Installation type
Key Players
Volkswagen AG
Harman international
Ford Motor Company
ALPS ALPINE CO., LTD
AUDI AG
BMW AG
Continental AG
PANASONIC CORPORATION
PIONEER CORPORATION
SAMSUNG ELECTRONICS CO.
VISTRON CORPORATION
Other companies
To Understand How Our Report Can Bring a Difference To Your Business Strategy, Inquire About A Brochure at – https://market.us/report/in-car-infotainment-market/#inquiry
Opportunities
Personalization and Customization: Infotainment systems in-car offer significant potential to deliver more tailored experiences to drivers and passengers by understanding individual preferences and habits, and tailoring content recommendations and user interfaces accordingly to enhance driving experiences overall.
Augmented Reality (AR) Integration: Augmented reality provides an exciting way of superimposing digital information onto real-world driving environments, providing enhanced navigation services and real-time road information as well as safety warnings – making driving both more efficient and safer than before. When integrated in in-car infotainment systems it can provide improved navigation services, real-time road information updates, as well as safety alerts that enhance driving efficiency while simultaneously safeguarding lives.
Enhance Voice Recognition: Enhancing voice recognition capabilities enables drivers to interact more naturally and safely with in-car infotainment systems, using natural language processing technology for natural voice commands as well as AI technologies for more complex interactions with their infotainment system.
Integration With Smart Home Devices: Connecting in-car infotainment systems with smart home devices opens up numerous avenues of seamless connectivity and control from within a car, giving drivers greater convenience and automation from within their vehicles. Drivers could remotely operate appliances like lighting and security systems from within their car for added ease and automation.
Challenges
Driver Distraction: One of the primary concerns with in-car infotainment systems is driver distraction. Since these systems offer various features and content, excessive use or complex user interfaces could distract a driver's focus away from driving safely resulting in safety risks.
Complexity and User Experience: In some instances, in-car infotainment systems may be too complex for users to navigate easily or access desired features. Poor user experiences or unintuitive interfaces may irritate drivers or passengers and reduce widespread adoption.
Integrity and Compatibility: Integrating in-car infotainment systems with various devices and platforms is no simple matter, and could prove quite challenging when compatibility issues with phones, operating systems, or applications may arise, interrupting consumers' desire for a seamless connectivity experience.
Cost: Reliant infotainment systems equipped with cutting-edge technology can add significantly to the total vehicle cost, which may restrict their adoption, especially among midrange and budget cars where customers might prefer other features over advanced in-car infotainment.
Rapid Technological Advancements: With technology constantly advancing in the automotive sector, in-car infotainment systems must keep pace with new trends and innovations to stay current with these investments for their long-term viability. Outdated systems may become outdated quickly causing long-term sustainability concerns to surface quickly.
Recent Development
Integrating AI and Voice Assistants: Automotive manufacturers and technology firms have increasingly invested in voice control capabilities within in-car infotainment systems. Integrating artificially intelligent (AI) powered voice assistants provides more natural interactions that allow drivers to safely access various features or services hands-free.
Advancements in Connectivity: The in-car infotainment market has experienced progress with regard to connectivity options. Many new vehicles now boast advanced wireless technologies like 5G and Wi-Fi 6, offering faster data connections for improved navigation, real-time updates, and multimedia streaming.
Rear-Seat Entertainment Solutions: Rear-seat infotainment systems have become more prominent, particularly among larger vehicles like SUVs and minivans. Manufacturers now provide rear seat entertainment systems featuring individual screens so passengers can experience personalized content during their journeys and interactive experiences during each ride.
Over-the-Air (OTA) Updates: Automotive companies have increasingly adopted over-the-air update capabilities for in-car infotainment systems. This feature enables remote delivery of software updates, bug fixes, and new features directly into vehicles reducing user frustration while simultaneously improving experience and eliminating needless visits to service centers.
Report Scope
| | |
| --- | --- |
| Report Attribute | Details |
| The market size value in 2022 | USD 14.5 Bn |
| Revenue Forecast by 2032 | USD 30 Bn |
| Global Market Growth Rate (2023 to 2032) | CAGR Of 7.9 % |
| Regions Covered | North America, Europe, Asia Pacific, Latin America, and Middle East & Africa, and Rest of the World |
| Historical Years | 2017-2022 |
| Base Year | 2022 |
| Estimated Year | 2023 |
| Short-Term Projection Year | 2028 |
| Long-Term Projected Year | 2032 |
FAQs
Q1: What is in-car infotainment?
A1: In-car infotainment refers to the integration of entertainment, navigation, communication, and connectivity features into a vehicle's dashboard, providing drivers and passengers with a multimedia-rich experience during their journeys.
Q2: How big is the In-Car Infotainment Market?
A2: The global In-Car Infotainment Market size was estimated at USD 14.5 billion in 2022 and is expected to reach USD 30 billion in 2032.
Q3: What is the In-Car Infotainment Market growth?
A3: The global In-Car Infotainment Market is expected to grow at a compound annual growth rate of 7.9%.
Q4:Who are the key companies/players in the In-Car Infotainment Market?
A4:Some of the key players in the In-Car Infotainment Markets are Volkswagen AG, Harman International, Ford Motor Company, ALPS ALPINE CO., LTD, AUDI AG, BMW AG, Continental AG, PANASONIC CORPORATION, PIONEER CORPORATION, SAMSUNG ELECTRONICS CO., VISTRON CORPORATION, Other companies
Q5: What are the key components of in-car infotainment systems?
A5: The key components of in-car infotainment systems typically include a display screen, audio system, connectivity interfaces (e.g., Bluetooth, USB), navigation software, smartphone integration (e.g., Apple CarPlay, Android Auto), and sometimes voice control and gesture recognition.
Q6: How does smartphone integration work in in-car infotainment?
A6: Smartphone integration platforms like Apple CarPlay and Android Auto allow users to mirror their smartphone interface on the car's infotainment screen. This enables access to phone functions, messaging, music, navigation apps, and other compatible smartphone applications in a safer and more convenient manner while driving.
Contact
Global Business Development Team – Market.us
Market.us (Powered by Prudour Pvt. Ltd.)
Send Email: [email protected]
Address: 420 Lexington Avenue, Suite 300 New York City, NY 10170, United States
Tel: +1 718 618 4351
Website: https://market.us/
Content has been published via 11press. for more details please contact at [email protected]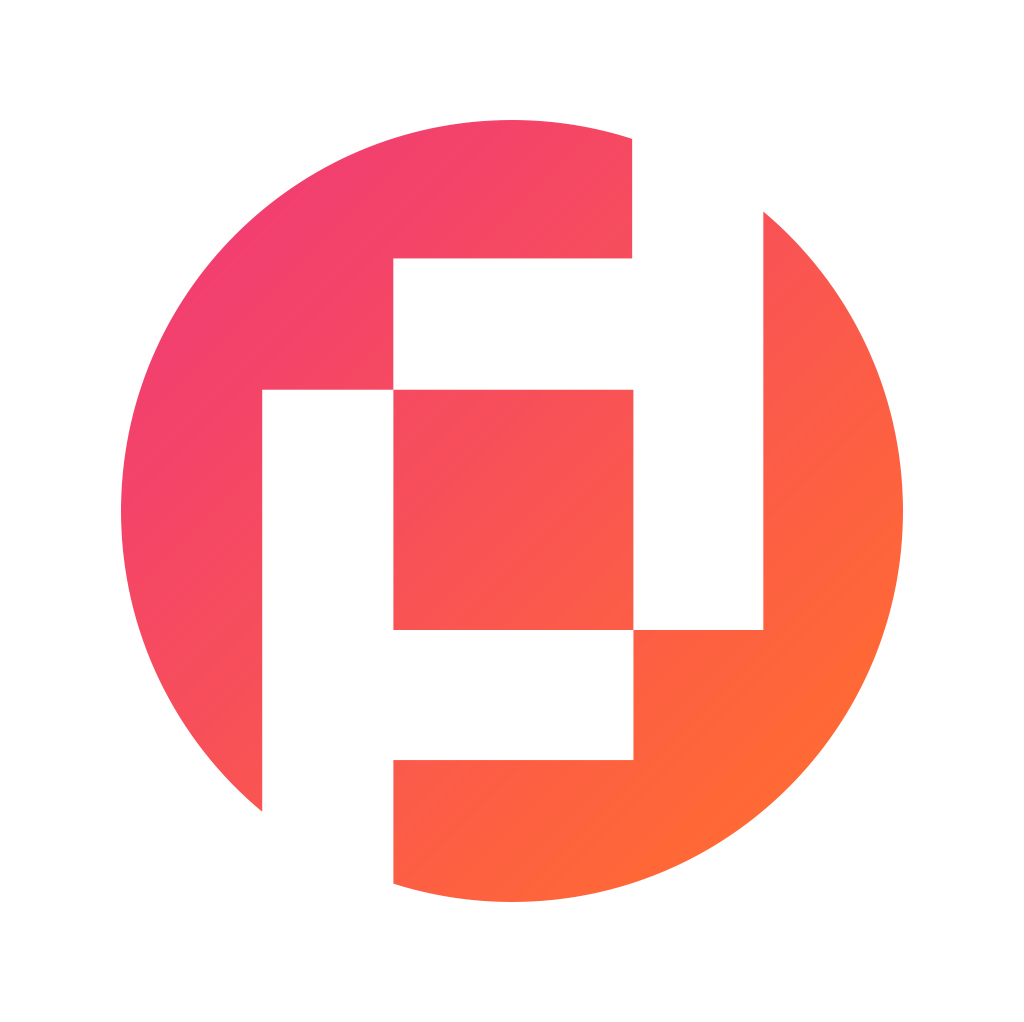 Prudour Private Limited
The team behind market.us, marketresearch.biz, market.biz and more. Our purpose is to keep our customers ahead of the game with regard to the markets. They may fluctuate up or down, but we will help you to stay ahead of the curve in these market fluctuations. Our consistent growth and ability to deliver in-depth analyses and market insight has engaged genuine market players. They have faith in us to offer the data and information they require to make balanced and decisive marketing decisions.
More Posts By Prudour Private Limited