Telecare Market Expands Steadily at a CAGR of 5.6% to Hit USD 6.8 Billion by 2033 | Market.us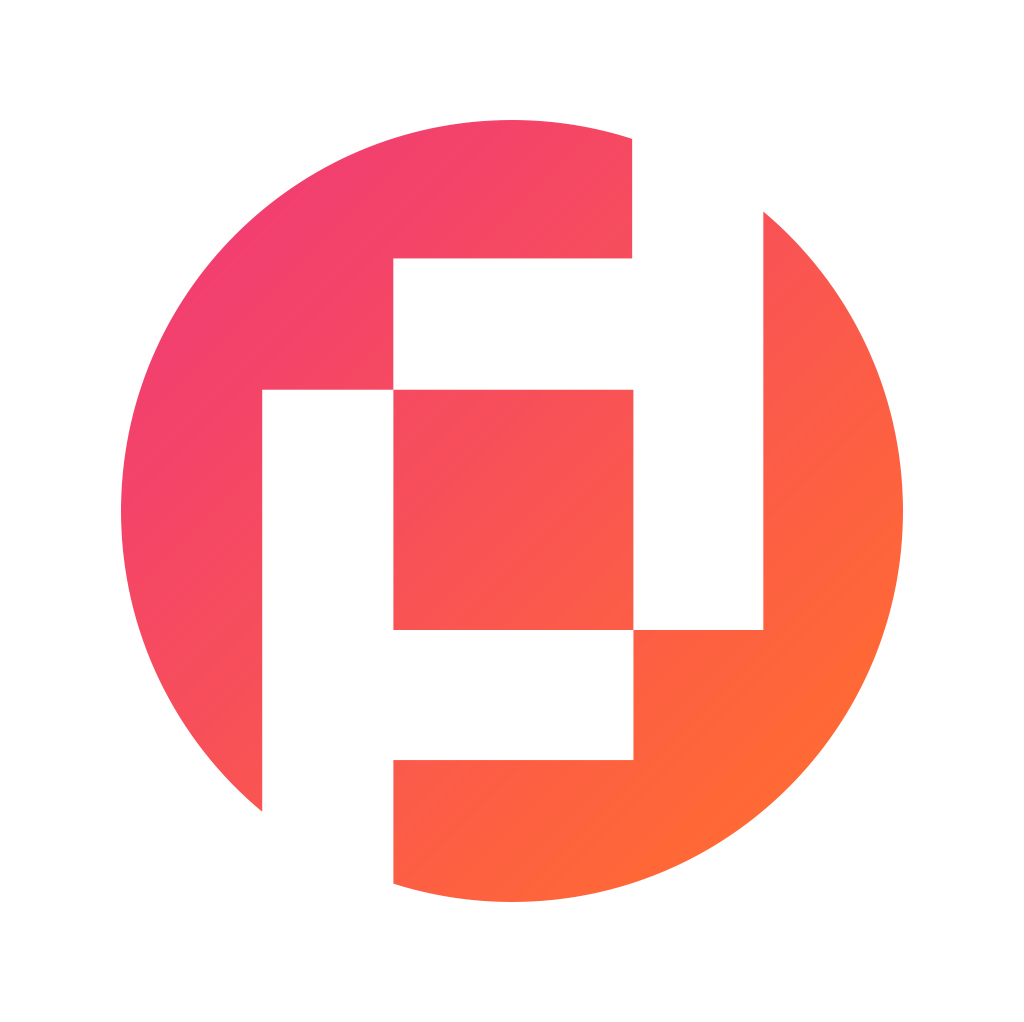 Prudour Private Limited
Updated · Aug 02, 2023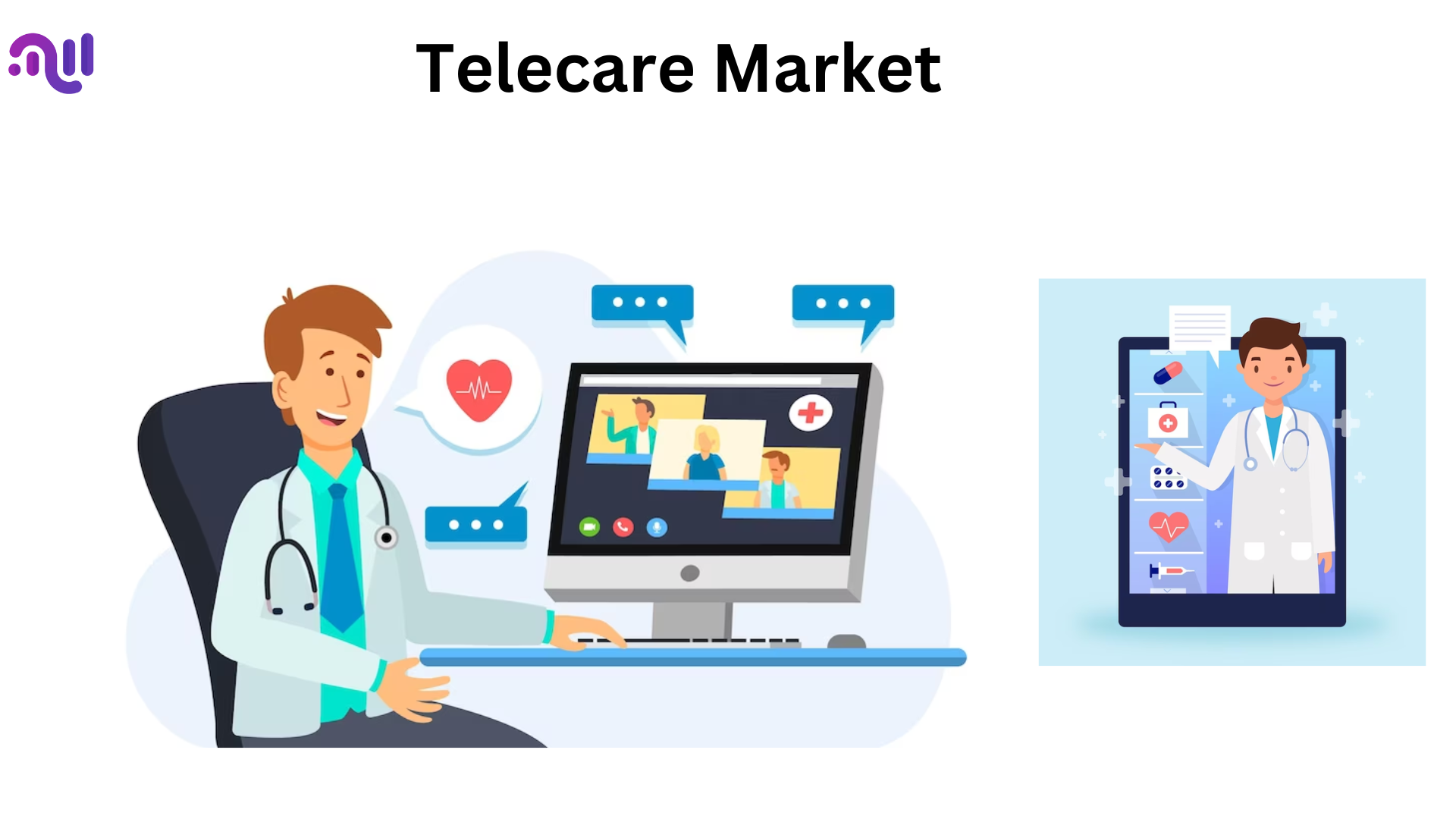 Market Overview
Published Via 11Press : The telecare market refers to the growing industry that provides remote monitoring and care services to individuals, particularly those with chronic conditions or elderly individuals who require assistance in their daily lives. This market has seen significant growth in recent years as technological advancements have made it possible for individuals to receive care from the comfort of their own homes. Telecare services typically involve the use of various devices and sensors that are connected to a central monitoring system, allowing healthcare professionals to remotely monitor vital signs, medication adherence, and overall well-being.
The telecare market was valued at USD 4 billion in 2022 and is expected to reach USD 6.8 billion in 2032. This market is estimated to register a CAGR of 5.6% between 2023 and 2032
One major factor driving the growth of the telecare market is the increasing elderly population worldwide. As people live longer, there is a greater need for innovative solutions that can help them maintain their independence while still receiving necessary care. Furthermore, advancements in telecommunications technology have made it easier than ever for healthcare providers to remotely monitor patients and provide timely interventions when needed.
The telecare market is also expanding due to its cost-effectiveness compared to traditional healthcare settings. By utilizing remote monitoring systems, healthcare providers can reduce hospital admissions and emergency room visits by detecting potential health issues early on and intervening before they escalate. Additionally, telecare allows patients to receive personalized care plans tailored specifically to their needs without having to leave their homes or travel long distances for medical appointments. Overall, the telecare market holds great potential as an effective solution for improving patient outcomes while reducing overall healthcare costs.
Request For Sample Report Here: https://market.us/report/telecare-market/request-sample/
Key Takeaway
Telecare Solutions Are in Demand Worldwide: With an aging population, chronic disease prevalence on the rise and increasing healthcare cost-cutting measures being undertaken globally, demand for cost-effective yet convenient healthcare delivery options such as Telecare solutions is on an exponentially upward trajectory worldwide.
Telecare enables remote patient monitoring, which allows healthcare providers to remotely track patients' vital signs, health conditions and medication adherence remotely – aiding early diagnosis of health problems while decreasing hospital readmission rates.
Telecare plays an integral part in managing chronic conditions such as diabetes, cardiovascular diseases and respiratory conditions through remote monitoring, real-time data tracking and patient education – leading to better disease control and improved patient outcomes.
Telemedicine and Virtual Consultations: Telecare offers virtual healthcare consultations through Telemedicine consultations, which enable patients to connect with healthcare professionals remotely thereby saving travel time, improving access in remote areas, and expediting timely appointments.
Regional Snapshot
North America: Telecare sales in North America have witnessed substantial growth thanks to modern healthcare infrastructure, technological innovations, and supportive government policies.
Europe: European markets for telecare services have long been established, supported by both healthcare networks and an ever-increasing elderly population.
Many countries such as Great Britain, Germany, and France have implemented programs of Telecare caregiving remotely for elderly residents or sufferers with chronic illnesses.
Asia-Pacific Region: mes Telecare adoption rates in Asia Pacific have experienced substantial expansion due to a combination of factors including population density, rising healthcare expenses, and an expanding awareness of remote healthcare solutions.
Latin America: Latin America has increasingly taken to telehealth solutions as a solution for healthcare issues and increasing access to care in rural areas as well as to manage chronic ailments.
Middle East and Africa: Telecare technology has steadily become more recognized across both regions as it facilitates access to health services while improving delivery. Telecare technology has long been utilized for remote patient monitoring and disease management purposes across several international regions including South Africa, Saudi Arabia, United Arab Emirates (UAE) as well as South Africa.
Directly Purchase a copy of the report | Quick Delivery Available – buy 👉 https://market.us/purchase-report/?report_id=35353
Drivers
Aging Population and Chronic Disease Prevalence: The increasing aging population and the rising prevalence of chronic diseases create a growing demand for telecare solutions to manage and monitor these conditions remotely.
Advancements in Technology: Technological advancements, including wearable devices, remote monitoring equipment, and connectivity solutions, drive the growth of the telecare market. These advancements enhance the effectiveness, accuracy, and convenience of remote healthcare services.
Cost Reduction and Efficiency Improvement: Telecare can help reduce healthcare costs by minimizing hospital readmissions, preventing emergency room visits, and optimizing healthcare resource utilization. It also improves efficiency by reducing travel time and facilitating timely consultations.
Government Initiatives and Policies: Supportive government initiatives, funding programs, and policies promoting telecare adoption and reimbursement encourage the growth of the market.
Restraints
Limited Infrastructure and Connectivity: The availability and quality of healthcare infrastructure and reliable connectivity can pose challenges in certain regions, particularly rural and remote areas, limiting the widespread adoption of telecare solutions.
Data Security and Privacy Concerns: The exchange of sensitive patient information in telecare raises concerns about data security and privacy. Ensuring compliance with data protection regulations and implementing robust security measures is crucial.
Market Players
Teladoc Health Inc
Abbott Laboratories
Johnson and Johnson
AstraZeneca PLC
F Hoffmann-La Roche Ltd
Novartis AG
Bristol-Myers Squibb Company
GlaxoSmithKline plc
Merck and Co Inc
Pfizer Inc
Sanofi
Samsung Electronics Co Ltd
Qualcomm Technologies Inc
Orange
Google Inc
Allscripts
Airstrip Technologies Inc
AT&T
Apple Inc
Other Key Players
Market Segmentation
Based on Product
Activity Monitoring
Remote Medication Management
Opportunities
Emerging Markets: There are significant opportunities for telecare in emerging markets, where improving healthcare infrastructure and rising healthcare expenditure create favorable conditions for the adoption of remote healthcare solutions.
Home Healthcare Services: Telecare enables the provision of home healthcare services, allowing patients to receive care and support in the comfort of their own homes. This presents opportunities for telecare providers to expand their services in this growing segment.
Challenges
Regulatory and Legal Challenges: Compliance with regulations and legal frameworks specific to telecare can be challenging, particularly in terms of data protection, patient consent, and cross-border telemedicine practices.
Resistance to Change: Resistance from healthcare providers, patients, and other stakeholders due to concerns about the quality of remote care, technological barriers, and changes in traditional healthcare practices can pose challenges to the adoption of telecare.
Reimbursement and Funding Models: Establishing sustainable reimbursement and funding models that adequately cover telecare services and incentivize healthcare providers to adopt these solutions can be challenging.
Technical and Interoperability Issues: Technical challenges, such as interoperability between different telecare systems and devices, standardization of protocols, and user-friendly interfaces, can impact the seamless integration and effectiveness of telecare solutions.
Statistics on The Current And Projected Market Size
Statistics on the current and projected market size of the telecare industry provide valuable insights into its growth and potential opportunities. As of 2022, the global telecare market was valued at USD 4 billion and is expected to reach USD 6.8 billion by 2032, growing at a CAGR of 5.6% during the forecast period.
The increasing adoption of advanced technologies such as internet-of-things (IoT), artificial intelligence (AI), and wearable devices in healthcare settings has significantly contributed to the expansion of the telecare market. These technologies enable remote patient monitoring, real-time data collection, and improved communication between patients and healthcare providers, driving demand for telecare solutions.
Furthermore, an aging population worldwide is also fueling the growth of this market. With a rising number of elderly individuals requiring continuous care and monitoring, there is a growing need for remote healthcare services that can provide timely assistance in case of emergencies or health deterioration.
In conclusion, statistics highlight that the telecare market is experiencing significant growth due to technological advancements in healthcare and changing demographics. The projected market size indicates immense potential for further expansion in this sector as more organizations and individuals recognize the benefits of remote patient monitoring and personalized care through telecare solutions.
Make an inquiry before picking up this report 👉 https://market.us/report/telecare-market/#inquiry
Recent Developments
In Sep 2020-In order to increase access to telehealth services, Apple and the US Department of Veterans Affairs partnered. To give medical professionals and veterans the greatest telehealth experience possible, our cooperation aims to strengthen Apple's platform.
Report Scope
| | |
| --- | --- |
| Report Attribute | Details |
| The market size value in 2022 | USD 4 Bn  |
| Revenue Forecast by 2032 | USD 6.8 Bn |
| Growth Rate | CAGR Of 5.6% |
| Regions Covered | North America, Europe, Asia Pacific, Latin America, and Middle East & Africa, and Rest of the World |
| Historical Years | 2017-2022 |
| Base Year | 2022 |
| Estimated Year | 2023 |
| Short-Term Projection Year | 2028 |
| Long-Term Projected Year | 2032 |
Frequently Asked Questions 
Q: What is Telecare Market?
A: Telecare refers to the use of technology to deliver healthcare and support services remotely. It enables healthcare professionals to monitor and provide care to patients from a distance, using devices such as wearable sensors, remote monitoring equipment, video conferencing, and mobile applications.
Q: What are the benefits of telecare?
A: Telecare offers several benefits, including:
Remote patient monitoring and management of chronic conditions
Increased access to healthcare, particularly in rural or underserved areas
Timely and convenient consultations through telemedicine
Improved patient outcomes and reduced hospital readmissions
Cost savings for healthcare systems and patients through optimized resource utilization
Q: What is the current size of the Telecare Market?
A: The Global Telecare Market size is USD 4 Bn in 2022.
Q: What is the projected growth rate for the Telecare Market?
A: The Telecare market is expected to grow at a CAGR of 5.6% from 2023 to 2032.
Q: Is telecare widely adopted globally?
A: Telecare adoption varies across regions and countries. North America and Europe have more established telecare markets, while regions like Asia-Pacific and Latin America are experiencing rapid growth in adoption. Telecare is evolving and its adoption is influenced by factors such as healthcare infrastructure, regulatory environment, and cultural acceptance.
Contact:
Global Business Development Team – Market.us
Market.us (Powered by Prudour Pvt. Ltd.)
Send Email: [email protected]
Address: 420 Lexington Avenue, Suite 300 New York City, NY 10170, United States
Tel: +1 718 618 4351
Website: https://market.us/
Content has been published via 11press. for more details please contact at [email protected]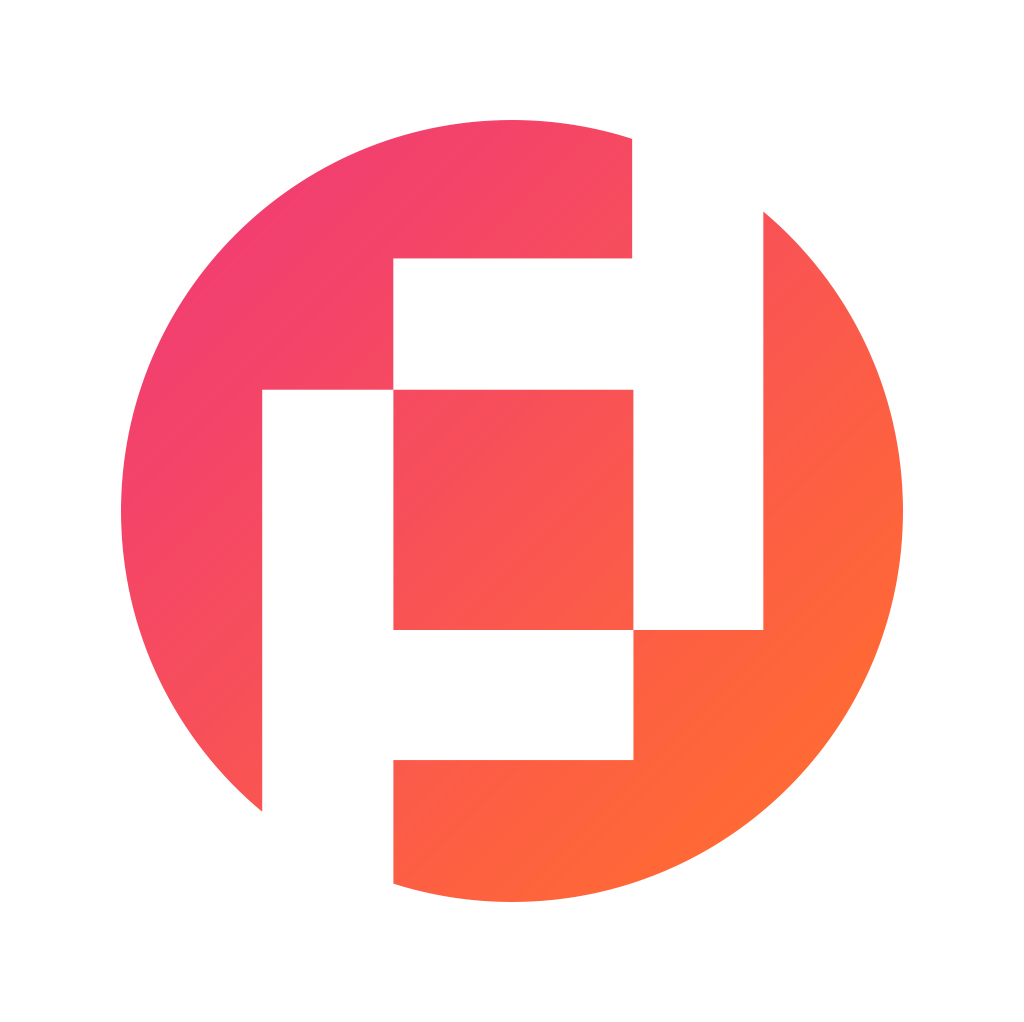 Prudour Private Limited
The team behind market.us, marketresearch.biz, market.biz and more. Our purpose is to keep our customers ahead of the game with regard to the markets. They may fluctuate up or down, but we will help you to stay ahead of the curve in these market fluctuations. Our consistent growth and ability to deliver in-depth analyses and market insight has engaged genuine market players. They have faith in us to offer the data and information they require to make balanced and decisive marketing decisions.
More Posts By Prudour Private Limited