Top Trends Driving the Healthcare Chatbots Market Size Will Cross USD 1168 Million by 2032 | Global Report by Market.us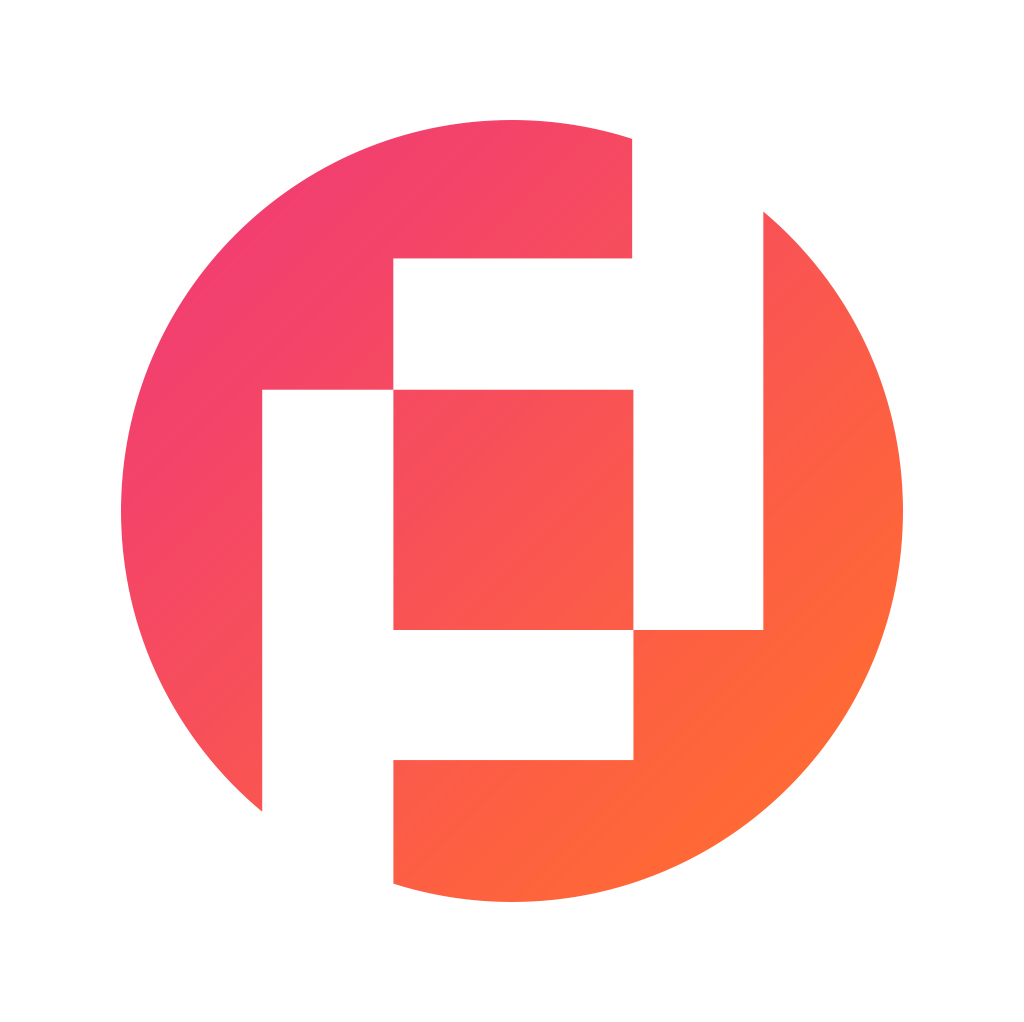 Prudour Private Limited
Updated · Aug 02, 2023
Market Size
Published Via 11Press : The healthcare chatbot market is experiencing significant growth due to the increasing demand for virtual assistance in the healthcare industry. Chatbots are computer programs that use artificial intelligence to interact with users through text or voice-based communication. In the healthcare sector, these chatbots are designed to assist patients, provide information about diseases and symptoms, schedule appointments, and even offer personalized treatment plans.
The Global Healthcare Chatbots market size was valued at USD 195.85 million in 2022 and is expected to reach USD 1168 million in 2032. This market is estimated to register a CAGR of 20.1% between 2023 and 2032.
One of the key drivers of the healthcare chatbot market is the need for efficient and cost-effective solutions in healthcare delivery. With the rising population and limited resources, there is a growing demand for automated solutions that can handle routine tasks such as appointment scheduling and basic patient queries. Chatbots have emerged as a promising solution to address this need by providing round-the-clock assistance without requiring human intervention.
Furthermore, advancements in natural language processing (NLP) technology have significantly improved the capabilities of healthcare chatbots. These bots can now understand complex medical terminology and provide accurate responses based on vast amounts of health-related data. As a result, they are increasingly being used by both patients and healthcare providers to enhance access to care, improve patient engagement, and streamline administrative processes.
Charts and data tables about market and segment sizes for a historic period of five (2017-2022) years have been covered in this report | View our PDF Sample Report@ https://market.us/report/healthcare-chatbots-market/request-sample/
Exploring the Impact of Generative AI on the Healthcare Chatbot Market
Generative AI is a rapidly growing field that holds the potential to change various industries, not just the health chatbot market. Below are a few possibilities that the generative AI will likely affect the market for healthcare chatbots:
Enhances patient engagement. Generative AI can be utilized to build engaging and interactive health chatbots. 

It can be achieved through the use of AI to produce customized content, respond to questions more naturally method, and offer better and more informative answers.

Improved clinical decision-making. Generative AI can be utilized to improve healthcare decision support through chatbots. 

It is possible to do this with the help of AI to study patient information and make recommendations regarding treatment or medical care.

Tasks that are automated. Generative AI can be utilized to automate the tasks within chatbots for healthcare. 

This is possible through the use of AI to respond to common queries as well as schedule appointments. It can also send reminders.

Innovative and new applications. Generative AI has the ability to develop novel and exciting solutions for chatbots that are used in healthcare. 

As an example, Generative AI could be utilized to create chatbots that offer support for mental health as well as help patients cope with the effects of chronic illness, or give support.
Key Takeaway
As a component at the time of 2022, the chatbots for healthcare market was heavily dominated by the software market because of its development and ease of usage.
In deployment mode in 2022, the health chatbot market will be controlled by the cloud-based model as they are more simple to implement and need little adjustment.
In terms of application, the symptom check and medical assistance segment held the market with the highest share of the analysis of application types and was responsible for the biggest share of revenue within the Healthcare Chatbots market in 2022.
For the end-user, the segment of patients dominated the market with the highest share of the analysis of end-users.
By 2022 North America led the market with the largest share of revenue at 60%.
APAC APAC is expected to achieve the highest growth rate across all regions.

APAC is anticipated to grow more rapidly due to the low cost of living, growing medical tourism in addition to hospitals and clinics, in addition to many other reasons.
Regional Snapshot
North America: North America and, in particular, the United States, has a substantial presence in the healthcare chatbots industry. 

This region has an established healthcare system and a technologically advanced infrastructure and an incredibly high rate of adoption of healthcare technology that is digital.

 

This market is driven by factors like the rising demand for cost-effective medical solutions, the rising demand for healthcare services, and the growing need for personalized engagement of patients and assistance.

Europe: Europe has a developed healthcare system and increasing use of digital health technology, such as chatbots. 

Countries like that the United Kingdom, Germany, France, and the Netherlands are among the early users of chatbots for healthcare.

 

The demand for chatbots is fueled by issues like the necessity to enhance accessibility to healthcare, engagement of patients as well as operational efficiency within hospitals.

Asia-Pacific: Asia-Pacific region, comprising nations such as China, Japan, India as well as Australia offers a substantial potential growth market for the health chatbots market. 

The large populace, rising spending on healthcare, growing mobile penetration, and the growing interest in digital health solutions drive the growth of chatbots for healthcare in the region.

 

Furthermore, technological advances in the field of artificial intelligence (AI), as well as neural process of language (NLP) technologies, are contributing to the growth of markets.

Latin America: Latin America is seeing a steady acceptance of chatbots for healthcare. 

Some countries such as Brazil, Mexico, and Argentina were among the first users of digital health technology.

 

This growth in the market is fueled by a variety of factors, including the necessity to improve accessibility to healthcare services, deal with the problem of a shortage of medical specialists, and increase patient engagement and assistance in rural and remote areas.

Middle East and Africa: Healthcare chatbot market within the Middle East and Africa region is growing, and there's a rising desire for digital health services. 

States like Saudi Arabia, the United Arab Emirates, and Saudi Arabia are among the first to take advantage of implementing chatbots for healthcare to enhance the quality of healthcare and improve patient engagement.

 

The government's initiatives that promote digital health, the investment in the infrastructure of healthcare as well as the need to deal with the challenges of healthcare in remote areas can contribute to growth in the market.
Drivers
Increasing Demand for 24/7 Patient Support: Healthcare chatbots provide round-the-clock patient support, answering basic queries, scheduling appointments, and providing information on healthcare services. The growing demand for accessible and immediate healthcare services is driving the adoption of chatbots to enhance patient engagement and support.
Rising Need for Cost-Effective Healthcare Solutions: Healthcare chatbots offer a cost-effective solution for healthcare organizations by automating repetitive tasks, reducing administrative burdens, and optimizing resource allocation. The potential cost savings and operational efficiency improvements are driving the adoption of chatbots in healthcare.
Growing Emphasis on Patient-Centric Care: The shift towards patient-centric care models in healthcare is driving the adoption of chatbots. Chatbots enable personalized interactions, patient education, and self-care support, empowering patients to actively participate in their healthcare journey and improving patient satisfaction.
Advancements in Artificial Intelligence and Natural Language Processing: The advancements in artificial intelligence (AI) and natural language processing (NLP) technologies have significantly improved the capabilities of healthcare chatbots. AI-powered chatbots can understand and respond to natural language queries, interpret medical information, and provide accurate and relevant responses, enhancing their usefulness in healthcare settings.
Restraints
Data Privacy and Security Concerns: Healthcare chatbots handle sensitive patient data, including personal health information. Ensuring data privacy and security is a critical challenge, and any breaches or mishandling of patient data can undermine trust and hinder the adoption of healthcare chatbots.
Lack of Standardization and Regulatory Guidelines: The lack of standardized guidelines and regulations specific to healthcare chatbots can pose challenges for their adoption. Healthcare organizations need clarity on issues such as liability, accountability, data protection, and ethical considerations to confidently implement chatbot solutions.
Opportunities
Telehealth and Remote Patient Monitoring: The growth of telehealth and remote patient monitoring presents opportunities for healthcare chatbots. Chatbots can support telehealth consultations, provide follow-up care instructions, and assist in remote patient monitoring, contributing to improved healthcare access and continuity of care.
Chronic Disease Management: Healthcare chatbots can play a significant role in chronic disease management by delivering personalized care plans, medication reminders, lifestyle recommendations, and continuous monitoring. The increasing prevalence of chronic diseases presents opportunities for chatbots to support patients in self-management and improve treatment outcomes.
Make an inquiry before picking up this report @ https://market.us/report/healthcare-chatbots-market/#inquiry
Challenges
Ensuring Accurate Medical Information and Diagnosis: Healthcare chatbots must be equipped with accurate medical information and algorithms to provide reliable responses and assist in accurate diagnosis. Ensuring the quality and accuracy of medical content is a challenge that developers and healthcare organizations need to address.
Maintaining a Human Touch and Empathy: While chatbots offer convenience and efficiency, maintaining a human touch and empathy in patient interactions can be challenging. Healthcare organizations need to strike a balance between automated responses and the need for empathetic communication, especially in sensitive healthcare situations.
Overcoming Resistance and Cultural Acceptance: Resistance from healthcare professionals and patients, along with cultural acceptance of technology, can hinder the adoption of healthcare chatbots. Educating and addressing concerns among stakeholders about the benefits and capabilities of chatbots is crucial to driving adoption.
Integration with Existing Healthcare Systems: Integrating healthcare chatbots with existing electronic health record (EHR) systems, patient portals, and other healthcare IT infrastructure can be a complex task. Seamless integration is essential to ensure a cohesive patient experience and maximize the benefits of chatbot technology.
Market Players
Your MD
PACT Care BV
Woebot Labs
Sensely Inc
Ada Digital Health Ltd
Health Tap Inc
Infermedica
Babylon Health
COM Inc
Buoy Health Inc
Other Key Players
Market Segmentation
Based on Component
Based on Deployment Mode
Based on Application
Symptom Checking & Medication Assistance
Appointment Scheduling & Medical Guidance
Based on End-User
Patients
Healthcare Providers
Insurance Companies
Other End-Users
Top Impacting Factors
Increasing demand for virtual assistance: The rising demand for virtual assistance in the healthcare sector has been a major driving factor for the adoption of chatbots. Healthcare chatbots provide round-the-clock support, answer patient queries, schedule appointments, and provide personalized healthcare information, thereby enhancing patient engagement and satisfaction.
Advancements in artificial intelligence (AI) and natural language processing (NLP): The advancements in AI and NLP technologies have significantly improved the capabilities of healthcare chatbots. These technologies enable chatbots to understand and interpret human language, provide accurate responses, and even simulate human-like conversations. The improved accuracy and effectiveness of chatbots have fueled their adoption in the healthcare industry.
Shortage of healthcare professionals: The global shortage of healthcare professionals, especially in rural and underserved areas, has created a need for alternative solutions to address the growing demand for healthcare services. Chatbots have emerged as a cost-effective and scalable solution to bridge the gap and provide basic healthcare support, such as symptom checking and triage.
Rising focus on patient-centric care: The healthcare industry has been shifting towards a more patient-centric approach, focusing on delivering personalized care and improving patient outcomes. Chatbots play a crucial role in this shift by offering personalized recommendations, reminders for medication and appointments, and monitoring patients' health conditions remotely. By providing continuous support and monitoring, chatbots contribute to better patient engagement and satisfaction.
Increasing adoption of telemedicine and remote patient monitoring: The COVID-19 pandemic has accelerated the adoption of telemedicine and remote patient monitoring solutions. Healthcare chatbots are integrated with telemedicine platforms to provide virtual consultations, assist in triage, and deliver real-time healthcare information. The convenience and accessibility offered by chatbots have made them an essential component of remote healthcare delivery.
Regulatory considerations and data privacy: As chatbots handle sensitive patient data, regulatory considerations and data privacy have become significant factors in the healthcare chatbot market. Compliance with regulations such as HIPAA (Health Insurance Portability and Accountability Act) is crucial to ensure the security and privacy of patient information. Adhering to these regulations and implementing robust data protection measures are essential for the successful deployment of healthcare chatbots.
Recent Developments
In March 2022: In partnership with the non-profit Girl Impact, WhatsApp launched a new education programs chatbot specifically designed for young women in India. The chatbot is called Bol Behen, which corresponds to Speak Sister. It is powered by artificial intelligence (AI). The purpose of this effort is to assist young women and girls who may have concerns about their physical health and sexual well-being.
In March 2022:ai released Genie, a soul chatbot system that enables businesses to swiftly create interactive chatbots that can distinguish between different types of material.
Report Scope
| | |
| --- | --- |
| Report Attribute | Details |
| The market size value in 2022 | USD 195.85 Mn  |
| Revenue Forecast by 2032 | USD 1168 Mn |
| Growth Rate | CAGR Of 20.1% |
| Regions Covered | North America, Europe, Asia Pacific, Latin America, and Middle East & Africa, and Rest of the World |
| Historical Years | 2017-2022 |
| Base Year | 2022 |
| Estimated Year | 2023 |
| Short-Term Projection Year | 2028 |
| Long-Term Projected Year | 2032 |
Frequently Asked Questions 
Q: What is the current size of the Healthcare Chatbot Market?
A: The Global Healthcare Chatbot Market Size is USD 195.85 Mn in 2022.
Q: What is the projected growth rate for the Healthcare Chatbot Market?
A: The Healthcare Chatbot Market is expected to grow at a CAGR of 20.1% from 2023 to 2032.
Q: What are some of the key players in the Healthcare Chatbot Market?
A: Some of the key players in the Healthcare Chatbot market include Your MD, PACT Care BV, Woebot Labs, Sensely Inc, Ada Digital Health Ltd, Health Tap Inc, Infermedica, Babylon Health, COM Inc, Buoy Health Inc, Other Key Players.
Contact:
Global Business Development Team – Market.us
Market.us (Powered by Prudour Pvt. Ltd.)
Send Email: [email protected]
Address: 420 Lexington Avenue, Suite 300 New York City, NY 10170, United States
Tel: +1 718 618 4351
Website: https://market.us/
Content has been published via 11press. for more details please contact at [email protected]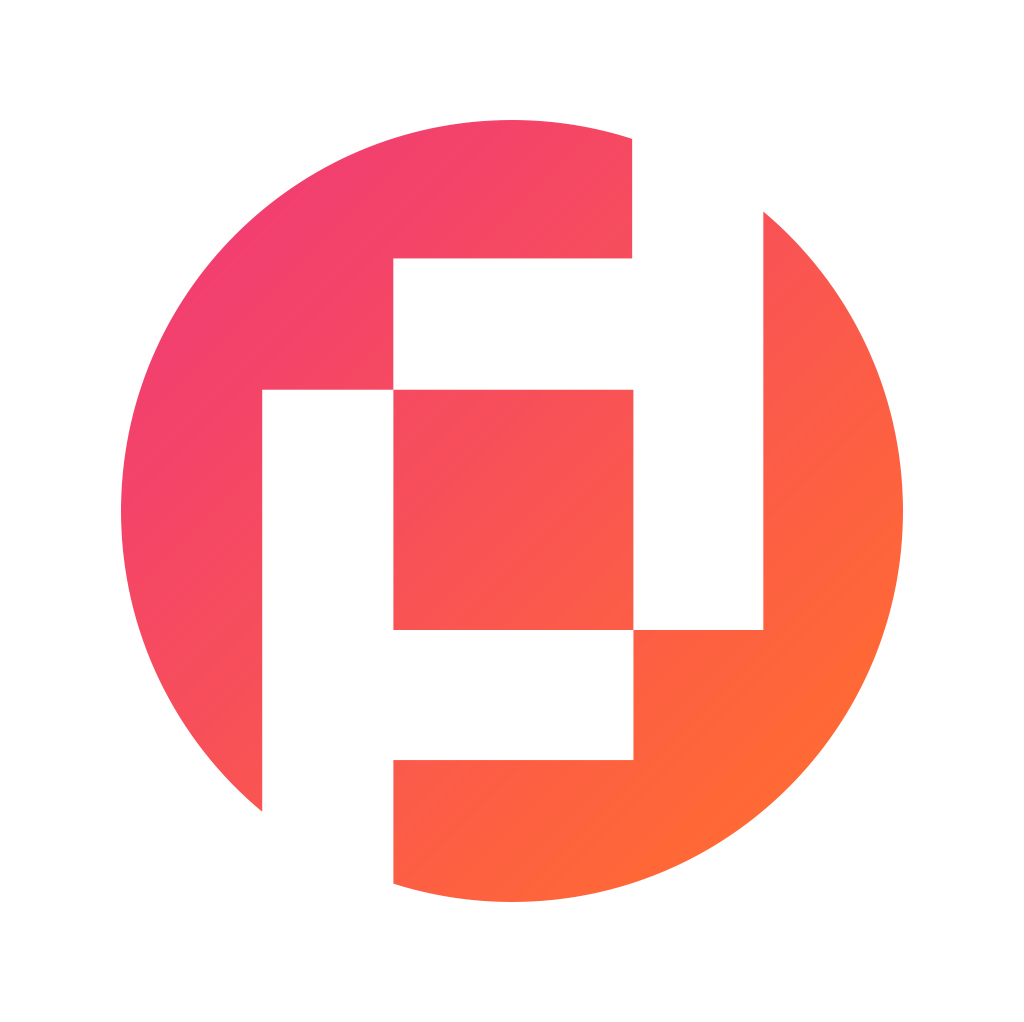 Prudour Private Limited
The team behind market.us, marketresearch.biz, market.biz and more. Our purpose is to keep our customers ahead of the game with regard to the markets. They may fluctuate up or down, but we will help you to stay ahead of the curve in these market fluctuations. Our consistent growth and ability to deliver in-depth analyses and market insight has engaged genuine market players. They have faith in us to offer the data and information they require to make balanced and decisive marketing decisions.
More Posts By Prudour Private Limited