Video On Demand Market Is Projected To Grow At A 17.1% Rate Through The Forecast Period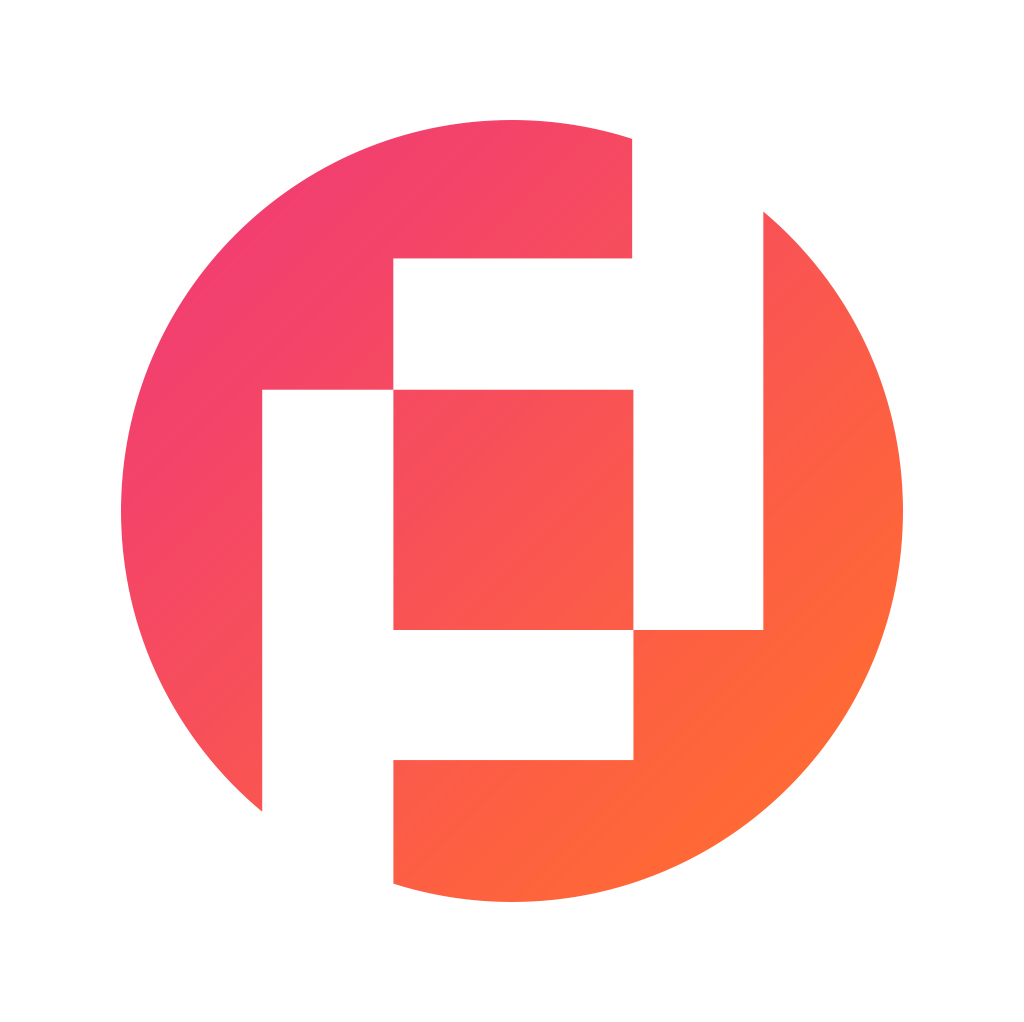 Prudour Private Limited
Updated · Jul 20, 2023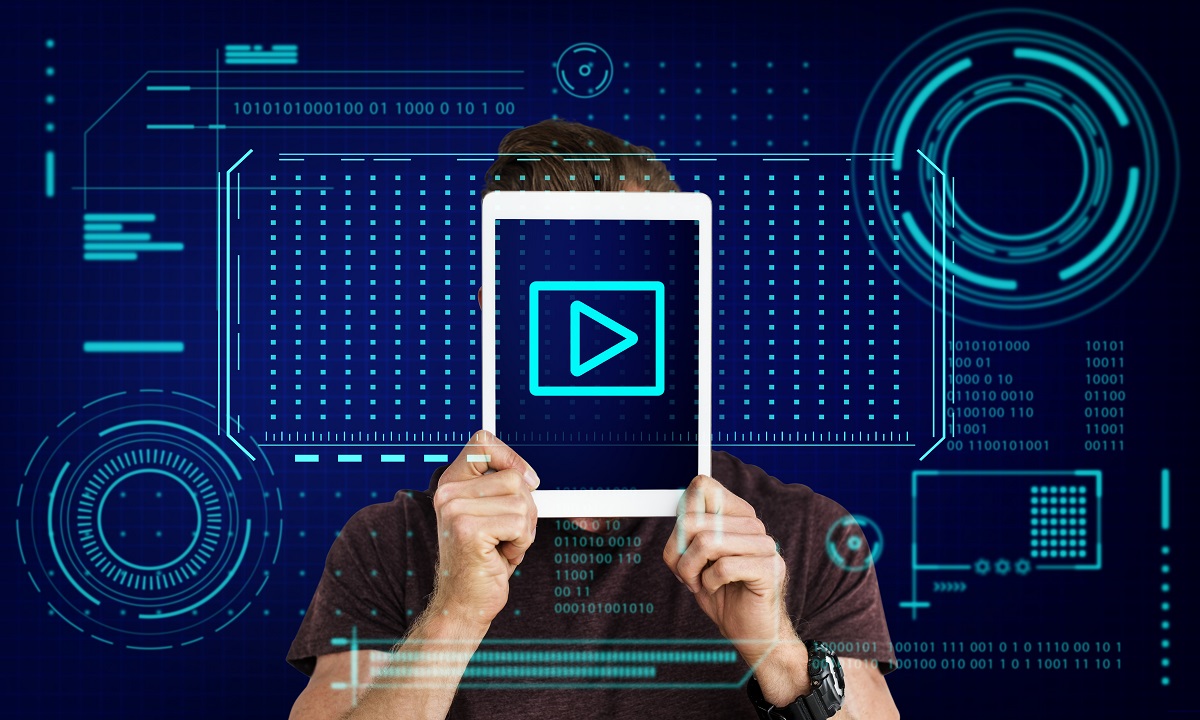 WHAT WE HAVE ON THIS PAGE
Market Overview
Published Via 11Press : Video On Demand Market size is expected to be worth around USD 295.9 Bn by 2032 from USD 63.5 Bn in 2022, growing at a CAGR of 17.1% during the forecast period from 2022 to 2032.
Video On Demand (VOD) services have seen significant expansion and transformation over time, revolutionizing how people consume digital content. VOD systems allow users to access video content at their leisure from multiple devices such as smartphones, tablets, smart TVs, and computers – giving access to movies, TV shows, documentaries and other forms of digital media such as movies or documentaries from VOD providers such as Netflix or HBO Go.
Due to increased high-speed internet connectivity and widespread adoption of digital devices, VOD market has experienced exponential growth. Consumers can enjoy personalized viewing experiences where they choose what and when to watch content from VOD platforms' extensive library of licensed and original productions, catering for diverse preferences.
VOD platforms have gained immense popularity due to their convenience and accessibility; users can watch content at their own leisure without being limited by traditional television schedules or costly subscription packages like monthly plans or pay-per-view models. Furthermore, these VOD services have expanded globally allowing viewers from diverse regions and languages access content quickly and conveniently through VOD platforms.
The VOD market has seen fierce competition between various industry players. Media companies, streaming giants, and tech behemoths all launched VOD platforms to meet rising consumer demand – creating a fragmented marketplace with numerous services competing for users' attention and subscription dollars.
Technological developments have played a pivotal role in shaping the VOD market. Better video streaming technologies, including adaptive bitrate streaming and compression algorithms, have improved service reliability while the surge in high-resolution formats such as 4K HDR has further elevated viewer experience.
VOD market growth has also benefited from the increasing trend of cord-cutting, as more consumers opt for streaming services over traditional cable or satellite TV subscriptions. Users looking for greater control over their viewing habits find VOD services attractive thanks to customizable content consumption options and no commercials being shown during shows or movies.
Request Sample Copy of Video On Demand Market Report at: https://marketresearch.biz/report/video-on-demand-vod-market/request-sample
Key Takeaways
Video On Demand (VOD) services have experienced unprecedented growth, revolutionizing how consumers consume digital content.
VOD platforms offer users convenience and flexibility by allowing them to watch content whenever they choose and customize their viewing experience.
High-speed internet connectivity and the widespread adoption of digital devices have accelerated the explosive growth of the VOD market.
VOD platforms offer a vast library of content for their users worldwide, catering to different preferences and interests.
Competition among industry players has intensified as established media companies and tech titans launch their own VOD platforms.
Technological advances such as improved streaming technologies and higher resolution formats have enhanced the quality of VOD services.
Cord-cutting has led to a surge of growth of VOD markets as consumers increasingly choose streaming services over traditional cable subscriptions.
VOD market growth will likely remain buoyant due to technological innovations and rising consumer demands for personalized and on-demand entertainment services.
Regional Snapshot
North America and, specifically the US, has long been considered an uncontested leader in the VOD market. Boasting an expansive streaming landscape featuring subscription-based platforms, ad-supported VOD services, transactional VOD offerings and transactional VOD options; major players such as Netflix, Amazon Prime Video and Hulu have made major strides forward for market expansion and innovation; this region also stands at the forefront of original content production, further cementing its position within this arena.
Europe has seen a remarkable expansion in the VOD market, led by countries such as Britain, Germany and France. Europe offers an abundance of streaming platforms – both local and international – tailored specifically to European audiences' preferences. Many European nations have witnessed an upsurge in subscription video-on-demand (SVOD) services while catch-up TV platforms and free ad-supported streaming services have become more widespread as well.
Asia-Pacific has emerged as a key growth market for video on demand (VOD). China, with its large population and robust digital infrastructure, has witnessed the rapid development of VOD platforms like iQiyi, Tencent Video, and Youku. India's surge in smartphone adoption and affordable data plans have spurred an explosion of OTT platforms like Hotstar, Netflix, and Amazon Prime Video. Meanwhile, South Korea and Japan boast their own vibrant VOD ecosystems offering both local and international content.
Latin America has experienced a surge in VOD adoption due to growing internet connectivity and smartphone user numbers. Brazil, as the region's largest market, has witnessed the proliferation of local streaming services like Globoplay and Telecine Play, as well as international ones like Netflix and Amazon Prime Video. Mexico and Argentina also boast robust VOD markets with both local and international offerings available.
Middle East and Africa have experienced a remarkable expansion in their VOD market, especially South Africa, United Arab Emirates, and Nigeria. Here you have seen local streaming services like Showmax, IROKOtv, and Shahid emerging alongside global providers like Netflix and Disney+. Furthermore, improving internet infrastructure, increasing smartphone penetration rates and increased interest for regional content have contributed significantly to this market expansion in this region.
For any inquiries, Speak to our expert at: https://marketresearch.biz/report/video-on-demand-vod-market/#inquiry
Drivers
Increase Internet Penetration
The rapid proliferation of high-speed internet and smartphone connectivity has greatly facilitated the expansion of VOD markets. As more people gain access to reliable internet connections, demand for streaming services and on-demand content has skyrocketed.
Consumer Preference for Customized Content
VOD platforms offer access to a vast library of content, allowing viewers to select what and when they watch. Consumers appreciate having control and convenience in their viewing habits; with VOD services offering movies, TV shows, documentaries and original productions accessible 24/7 it has attracted an ever-increasing following.
Deliberately Transition from Traditional TV Viewing
Traditional television viewership has been steadily declining as consumers adopt streaming services such as VOD platforms as an alternative to cable or satellite subscriptions, enabling them to stream content across multiple devices with greater freedom in regards to selection of content and scheduling viewing schedules. Cord cutting has been one of the main drivers behind VOD market expansion.
Original Content Development Process.
VOD platforms have invested heavily in original content production in order to attract and retain subscribers, building loyal customer bases while differentiating themselves from competitors. By offering exclusive material that cannot be found elsewhere, these providers have developed strong value propositions for consumers that have driven substantial market growth.
Restraints
Licensing and Distribution Challenges
Acquiring content licenses and securing distribution rights can be complex and expensive for VOD providers. Competition between different platforms for popular content often leads to high licensing costs that limit availability on specific platforms. Navigating licensing agreements across regions as well as complying with copyright regulations present additional obstacles for these operators.
Content Piracy and Copyright Infringement
VOD providers face persistent difficulties with content piracy and illegal distribution. Illegal streaming platforms and file-sharing networks threaten revenue streams of legitimate VOD services and threaten their sustainability, creating ongoing copyright infringement issues and piracy concerns that must be managed on an ongoing basis.
Infrastructure Restrictions
Accessing high-quality video streaming in regions with limited internet infrastructure or slower connection speeds may prove challenging. Issues such as inadequate broadband coverage, network congestion, or limitations in rural areas can hinder VOD market expansion – these restrictions must be addressed for optimal streaming experience for users.
Subscription Fatigue
With so many VOD platforms out there, users may experience subscription fatigue as the costs associated with subscribing to multiple services become a burden. Subscription costs can quickly add up and manage multiple subscriptions across platforms could discourage some from fully immersing themselves into VOD market – making balancing affordability and content availability even more critical for VOD providers.
Opportunities
International Expansion
VOD platforms present an incredible opportunity for international growth. By entering new markets and catering to regional preferences, VOD providers can tap into an incredible audience base. Localizing content, language options and partnering with regional distribution networks can all play key roles in expanding international presence for VOD providers.
Hybrid Business Models
VOD providers can explore hybrid business models that combine subscription-based services with advertising or transactional video on-demand (TVOD). This offers providers the freedom to offer different monetization methods and cater to various user segments while increasing revenue and engagement levels.
Integrating Artificial Intelligence (AI)
Utilizing artificial intelligence technologies, such as machine learning and recommendation algorithms, offers opportunities to enhance user experience and content discovery. AI can analyze user preferences, viewing habits and feedback to provide personalized recommendations that drive engagement and retention among audiences.
Partnerships and Collaborations
Collaboration among VOD platforms, content creators and distribution networks can lead to mutually advantageous partnerships. Co-production agreements, licensing deals and collaborations with media companies or production studios can help VOD providers secure exclusive content that strengthens their libraries thereby drawing in more users.
Take a look at the PDF sample of this report: https://marketresearch.biz/report/video-on-demand-vod-market/request-sample
Challenges
Competition and Market Fragmentation
The VOD market is highly fragmented, featuring multiple players vying for market share. From streaming giants and traditional media companies to new entrants entering the scene and creating intense competition among VOD providers – each competing to acquire subscribers, retain them, and ensure profitability as they struggle for dominance.
Adapting to Shifting Consumer Preferences
Consumer preferences and viewing habits are constantly shifting, necessitating VOD providers to remain adaptive to meet changing consumer demand. Anticipating and responding to shifts in content consumption patterns, technological advancements, and emerging trends requires constant innovation and market foresight.
Data Privacy and Security Concerns
VOD platforms gather vast amounts of user data, including viewing habits, preferences and personal details. Adequate data privacy and security measures are crucial to building and retaining customer trust – keeping up with evolving data protection regulations, protecting against cyber threats and maintaining transparent practices are ongoing challenges for VOD operators.
Quality of Service
Delivering consistently high-quality streaming experiences across devices and network conditions remains a formidable task. Buffering, playback issues and audiovisual quality can have an adverse impact on user satisfaction; VOD providers must invest in cutting-edge streaming technologies, content delivery networks, and customer support systems to ensure an enjoyable viewing experience for viewers.
Market Segmentation
By Business Models
Subscription Video-on-demand (SVoD)
Transactional Video-on-demand (TVoD)
Other
By Operating Mode
Smartphone
Smart TV
Desktop
By End-User
Media & Entertainment
Hospitality
Education
Other
Key Players
Netflix (U.S.)
Amazon Inc., (U.S.)
Google Inc., (U.S.)
Akamai Technologies (U.S.)
YouTube (U.S.)
Apple Inc., (U.S.)
Home Box Office, Inc.  (U.S.)
Cisco Systems, Inc. (U.S.)
Roku Inc., (U.S.)
iNDIEFLIX Group Inc (U.S.)
Fandango (U.S.)
Hulu, LLC (U.S.)
Comcast (U.S.)
Huawei Technologies Co., Ltd. (China)
Fujitsu (Japan)
CenturyLink (U.S.)
Muvi LLC (U.S.)
Vubiquity, inc. (U.S.)
Report Scope
| | |
| --- | --- |
| Report Attribute | Details |
| Market size value in 2022 | USD 63.5 Bn |
| Revenue Forecast by 2032 | USD 295.9 Bn |
| Growth Rate | CAGR Of 17.1% |
| Regions Covered | North America, Europe, Asia Pacific, Latin America, and Middle East & Africa, and Rest of the World |
| Historical Years | 2017-2022 |
| Base Year | 2022 |
| Estimated Year | 2023 |
| Short-Term Projection Year | 2028 |
| Long-Term Projected Year | 2032 |
Request Customization Of The Report: https://marketresearch.biz/report/video-on-demand-vod-market/#request-for-customization
Recent Developments
In 2022, Netflix continued its investments in original content production. The streaming giant expanded their selection of original series, films, and documentaries targeted toward an international audience in order to maintain a competitive edge and attract and retain subscribers with compelling exclusive offerings. This strategy sought to offer subscribers a compelling viewing experience.
In 2020, Disney+ made an international debut, marking an important step forward for its global expansion strategy. Available to countries like Australia, New Zealand, India and several European nations – Disney's vast catalog of original content was now accessible to even wider audiences than before!
In 2021, Amazon Prime Video made significant strides forward in live sports streaming by securing broadcasting rights for various events – including exclusive coverage of major tournaments and leagues – which enabled Amazon to capitalize on increasing demand for sports content while drawing sports enthusiasts into its VOD platform.
In 2021, HBO Max introduced an ad-supported tier to their streaming service to offer more affordable alternatives to their existing ad-free subscriptions and expand user numbers by providing cheaper plans which competed against VOD platforms that already offered such plans. This initiative sought to broaden HBO Max's user base while staying ahead of other VOD services offering similar plans.
FAQ
1. What Is Video On Demand (VOD)?
A. Video On Demand (VOD) refers to an on-demand system that enables users to stream digital video content such as movies, TV shows and documentaries from any location at their convenience, from smartphones, tablets and smart TVs all the way through computers – without being restricted by traditional television schedules.
2. How does VOD differ from traditional TV viewing?
A. VOD differs from traditional television viewing in several ways. Users have greater control over what, when, and how they watch content with VOD than with traditional television; users can select from an extensive library and enjoy a personalized viewing experience. VOD also eliminates scheduled programming requirements by permitting viewers to pause, rewind, or fast-forward through content as desired.
3. Who are the key players in the VOD market?
A. The VOD market is highly competitive and boasts numerous players. Global VOD platforms like Netflix, Amazon Prime Video, Disney+ and Hulu dominate, while there are also regional and niche VOD services catering to specific markets or genres. Traditional media companies, like HBO Max and NBC's Peacock, have entered this sector in response to changing consumer preferences.
4. How do VOD platforms acquire content?
A. VOD platforms acquire content through various means. They negotiate license agreements with production studios, content distributors and independent filmmakers in order to secure streaming rights of movies, TV shows and other video content. Furthermore, these platforms invest in original production by developing series of films or documentaries specifically targeted toward subscribers in order to attract and keep them subscribed.
5. How do VOD platforms generate revenue?
A. VOD platforms generate revenue in several ways. Subscription-based models, where users pay an ongoing subscription fee to access unlimited content, are an established revenue stream for VOD providers. Other platforms provide free content access with periodic advertisements displayed alongside. And Transactional Video On Demand (TVOD) allows customers to rent or buy individual titles for limited viewing periods.
6. Can VOD platforms be accessed worldwide?
A. Yes, many VOD platforms have expanded globally, enabling users from various countries to access the content available through them. Content availability depends on licensing agreements, regional restrictions, language options available to viewers and language options available in particular countries; some platforms may even limit their presence due to regulatory or market competition issues.
7. How has VOD impacted the traditional television industry?
A. VOD platforms have disrupted the traditional TV industry with cord-cutting being an increasing trend. Traditional networks and cable providers have responded by creating their own streaming platforms or partnering with existing VOD services; creating competition between VOD platforms and traditional TV that continues to shape media landscapes.
Contact us
Contact Person: Mr. Lawrence John
Marketresearch.Biz
Tel: +1 (347) 796-4335
Send Email: [email protected]
Content has been published via 11press. for more details please contact at [email protected]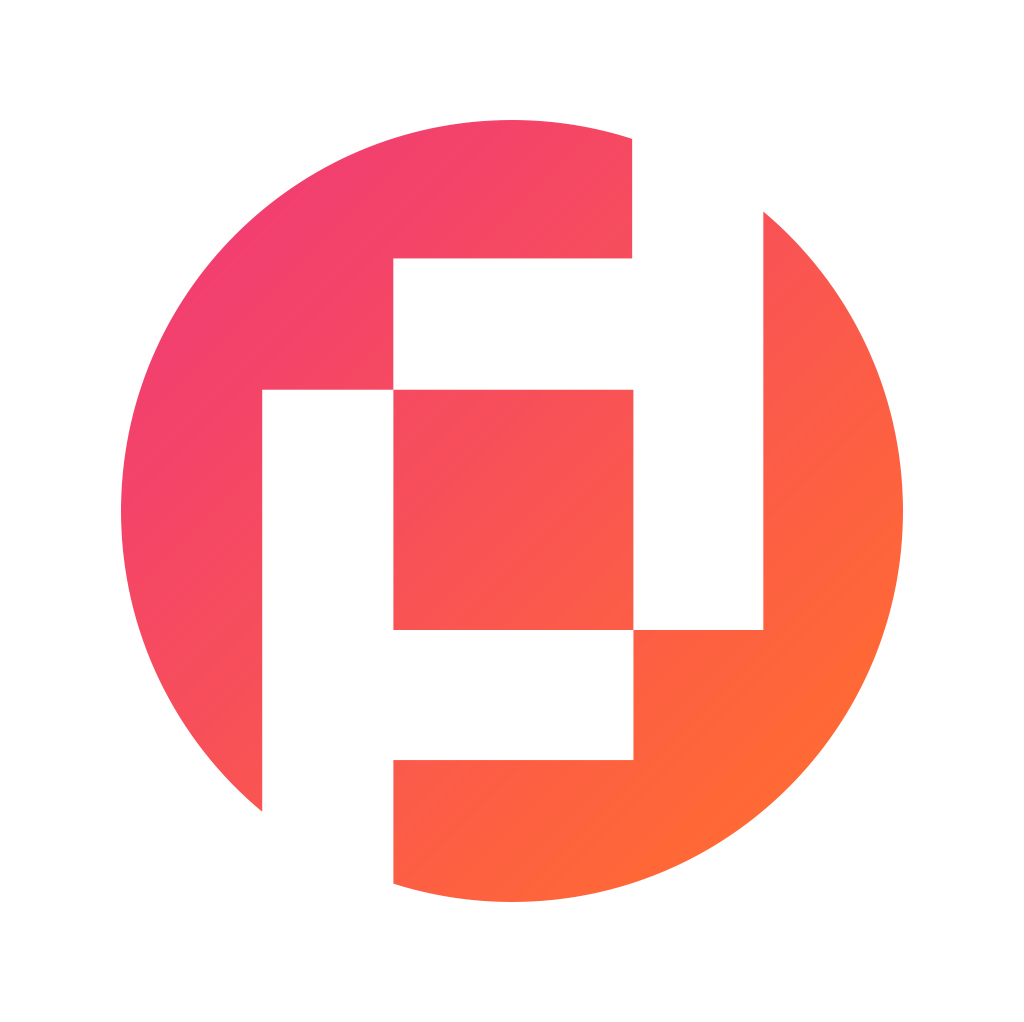 Prudour Private Limited
The team behind market.us, marketresearch.biz, market.biz and more. Our purpose is to keep our customers ahead of the game with regard to the markets. They may fluctuate up or down, but we will help you to stay ahead of the curve in these market fluctuations. Our consistent growth and ability to deliver in-depth analyses and market insight has engaged genuine market players. They have faith in us to offer the data and information they require to make balanced and decisive marketing decisions.
More Posts By Prudour Private Limited