Telemonitoring System Market is expected to reach USD 27.32 Bn by 2033 | CAGR of 19.5%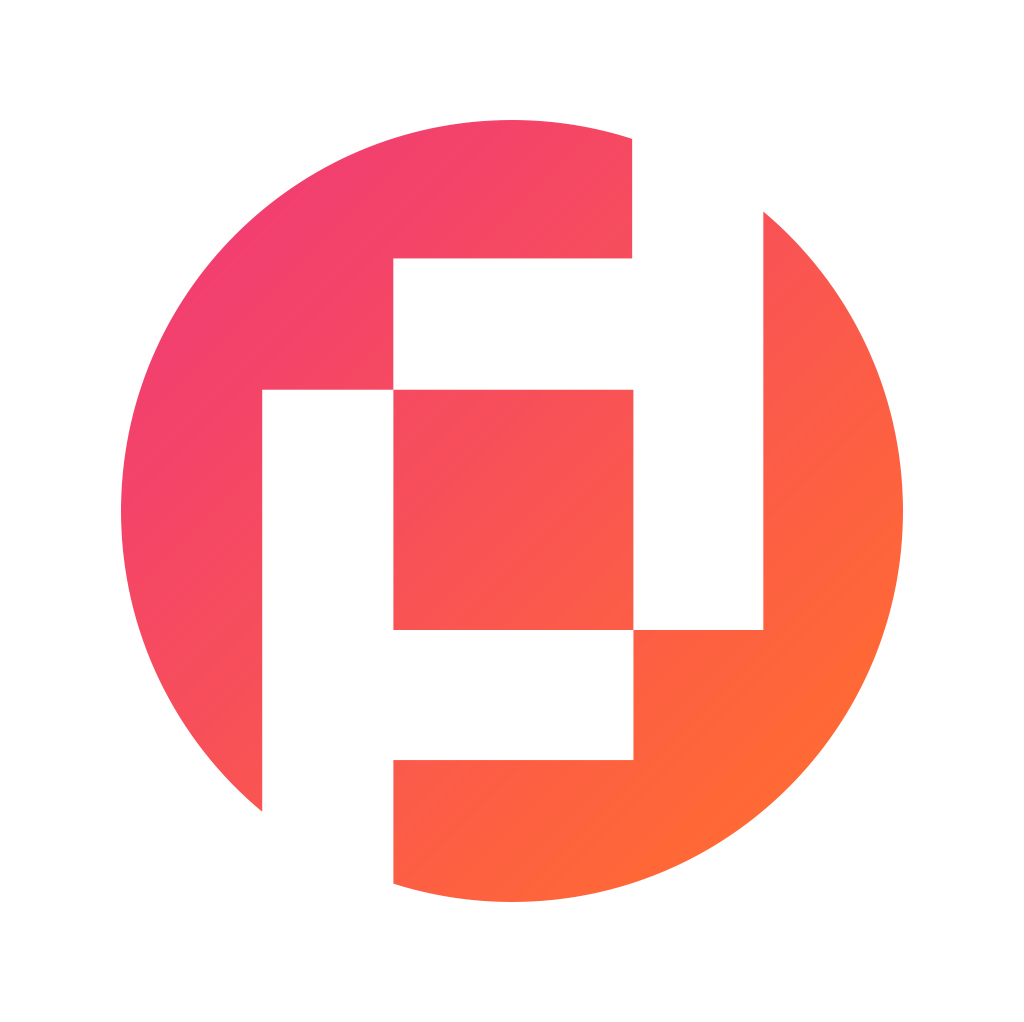 Prudour Private Limited
Updated · Mar 13, 2023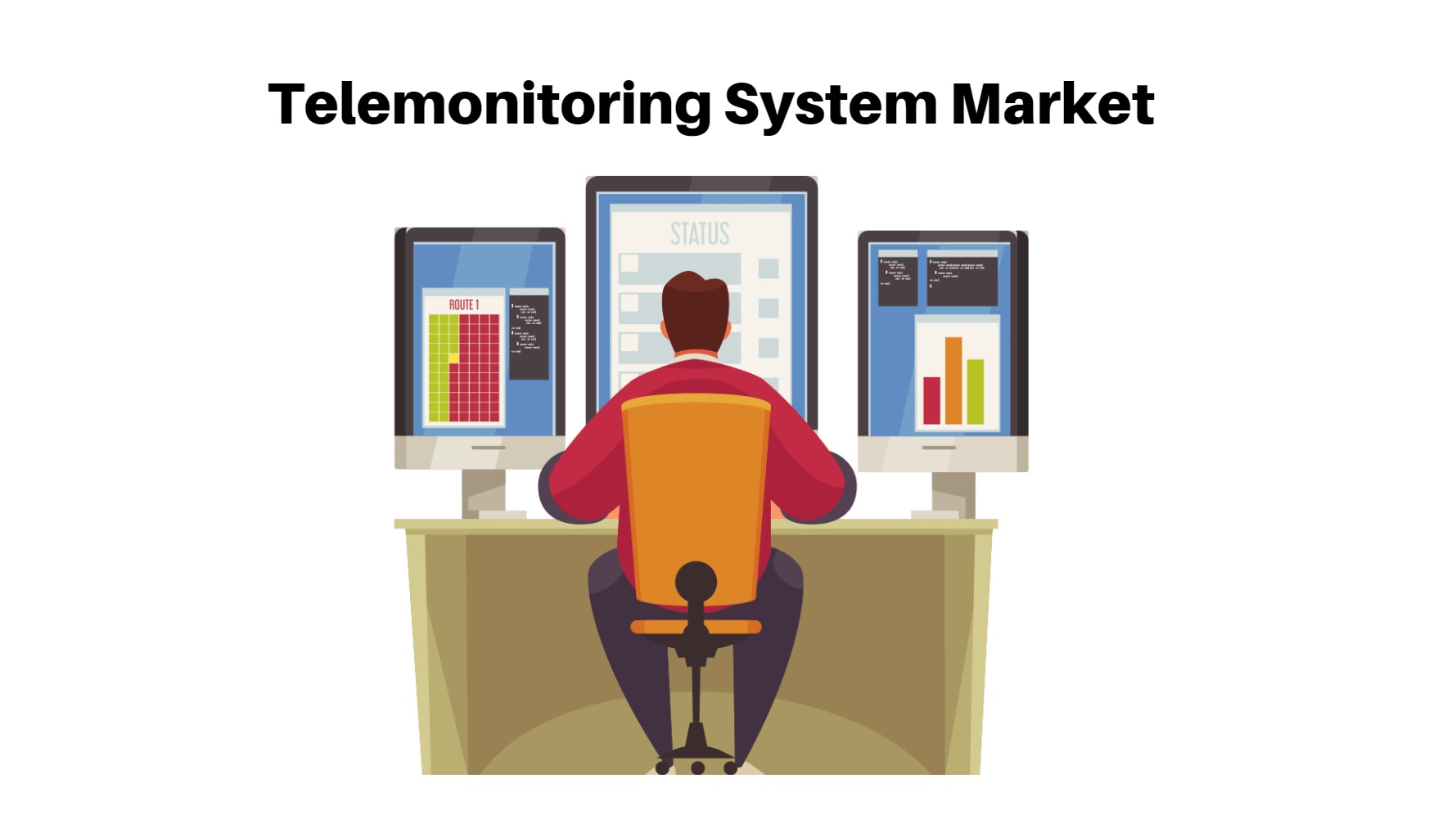 WHAT WE HAVE ON THIS PAGE
Market Overview
Published Via 11Press: Telemonitoring System Market growth has been spurring in recent years due to growing demand for remote healthcare services and advances in wireless and sensor technology. Telemonitoring systems enable healthcare providers to remotely monitor and manage patient's health conditions, eliminating the need for in-person visits while improving patient outcomes.
Telemonitoring systems encompass both hardware and software components, such as sensors, monitors, mobile apps, and cloud-based platforms for data storage and analysis. The market for telemonitoring systems has been driven by several factors including an increased prevalence of chronic diseases like diabetes and cardiovascular disease among aging populations and rising demand for remote healthcare services. Furthermore, the COVID-19 pandemic has further spurred the adoption of telemonitoring systems as healthcare providers seek to limit in-person interactions while limiting virus spread.
Telemonitoring systems are expected to experience growth over the coming years, driven by technological advancements and an increasing need for remote healthcare services. However, challenges such as regulatory obstacles, privacy concerns, and high costs of these systems may restrict their expansion in certain regions.
Global Telemonitoring System Market is expected to reach USD 27.32 Bn by 2033, up from USD 4.6 Bn in 2023. This growth rate CAGR of 19.5% is forecast for the period 2023-2033.
Key Takeaways
Telemonitoring system market size is predicted to expand significantly over the coming years, driven by factors such as increasing adoption of connected healthcare devices, rising healthcare expenses, and the need to enhance patient outcomes.
The COVID-19 pandemic has also spurred the adoption of telemonitoring systems, as healthcare providers look to reduce in-person interactions and monitor patients remotely.
The market is divided by product type (software and services), as well as application (cardiac monitoring, respiratory monitoring, etc.).
North America is currently the leading market for telemonitoring systems, followed by Europe and Asia Pacific.
Key players in the market include Philips Healthcare, GE Healthcare, Honeywell Life Care Solutions and Medtronic, among others.
Challenges facing the market include data privacy and security concerns, regulatory obstacles, and the requirement for healthcare providers to integrate telemonitoring systems into their existing workflows.
Despite these obstacles, the telemonitoring system market is projected to experience continued growth over the coming years due to technological advancements and growing demand for remote healthcare solutions.
Request For Sample Report Before Purchasing: https://marketresearch.biz/report/telemonitoring-system-market/request-sample/
Regional Snapshot
North America is the leading market for telemonitoring devices, with the United States dominating this space. Rising demand for home healthcare services and rising healthcare expenses are driving this development along with an established healthcare infrastructure and high technology adoption rates.
Europe is the second-largest market for telemonitoring devices, with Germany, the United Kingdom, and France leading the charge. A rise in chronic diseases, government initiatives to cut healthcare expenses, and an aging population are driving this development.
Asia Pacific With China, Japan, and India as key players, Asia Pacific is the fastest-growing market for telemonitoring devices. This growth is being driven by a growing demand for distant patient surveillance, an elderly population, and government efforts to update healthcare infrastructure.
Latin America Brazil, Mexico, and Argentina are heading the charge in the Latin America telemonitoring industry. This expansion is being pushed by a growing demand for home healthcare services as well as an increase in the frequency of chronic diseases.
Middle East and Africa telemonitoring system market is flourishing, with major players such as the United Arab Emirates, Saudi Arabia, and South Africa. Growing demand for remote patient tracking services combined with government initiatives to modernize healthcare institutions has driven this growth.
Ensure everything is in line with your specific requirements here: https://marketresearch.biz/report/telemonitoring-system-market/#inquiry
Drivers
Globally, chronic diseases such as diabetes, cardiovascular issues and respiratory ailments are on the rise. Telemonitoring systems allow those living with these illnesses to monitor their health remotely which helps in the early detection of complications and may reduce hospitalizations.
Aging Population: As the world's population continues to age, more older adults are at greater risk for chronic conditions that need ongoing monitoring. Telemonitoring systems can help older individuals maintain their independence by providing them with home-based healthcare.
Advances in Technology: Technological advances have made telemonitoring systems more accessible and affordable. Thanks to the widespread adoption of smartphones and other mobile devices, these telemonitoring systems can now be accessed remotely, making it simpler for patients to manage their health conditions.
Cost Savings: Telemonitoring systems can save healthcare costs by reducing hospital readmissions, emergency room visits and other healthcare services. By enabling healthcare providers to monitor patients remotely, telemonitoring also helps prevent unnecessary procedures and tests.
Government Initiatives: Governments around the world are encouraging the use of telemedicine and telemonitoring systems to enhance healthcare outcomes and cut costs. For instance, in the United States, CMS (Centers for Medicare & Medicaid Services) has implemented reimbursement policies for telemonitoring services.
Restraints
Lack of Awareness: One major challenge facing the telemonitoring system market is the lack of awareness among healthcare providers and patients about its advantages. As a result, adoption rates for these systems are low due to limited knowledge about their technology and potential uses.
High Costs: Implementing telemonitoring systems can be expensive, which may deter healthcare providers and patients from adopting them. Purchasing and maintaining necessary equipment and software may represent a substantial investment for many healthcare organizations.
Opportunities
Telemonitoring systems present significant growth and innovation opportunities in the healthcare industry. Telemonitoring allows patients to monitor their health from home, offering remote access to medical professionals while reducing in-person visits. With an aging population and rising healthcare costs, telemonitoring systems can assist healthcare providers in better managing chronic conditions and enhancing patient outcomes.
The global telemonitoring system market is expected to experience rapid growth over the coming years, due to factors such as increased adoption of remote patient monitoring, technological advancements, and an increasing need for home healthcare services. Furthermore, COVID-19 has further spurred the adoption of telemedicine and telemonitoring systems, with healthcare providers seeking ways to limit in-person interactions while protecting both patients and healthcare workers alike.
Telemonitoring systems present opportunities for innovation, as companies strive to develop new technologies and solutions to enhance patient care and outcomes. For instance, advances in wearable technology and artificial intelligence can offer real-time data and insights that healthcare providers can use when making decisions about patient care. Moreover, telemonitoring systems can be integrated with electronic health records (EHRs) and other healthcare databases, giving a more comprehensive view of patient health.
Overall, the telemonitoring system market offers ample growth and innovation prospects as healthcare providers strive to enhance patient outcomes and cut costs with remote monitoring and telemedicine solutions.
Challenges
Privacy and Security Concerns: Telemonitoring systems collect and transmit sensitive health data which could be vulnerable to breaches and unauthorized access. This poses serious privacy issues for patients as well as healthcare providers.
Lack of Standardization: In the telemonitoring system market, there is a lack of standardization which could cause interoperability issues and difficulty integrating different systems. This poses issues in data management and patient care.
Limited Reimbursement Policy Variations: Reimbursement policies for telemonitoring systems may differ by region, which could restrict their adoption and use. This poses a substantial barrier to entry for smaller healthcare providers and companies.
Technological Limitations: Telemonitoring systems require a reliable internet connection, which may be difficult to obtain in remote or rural areas. Furthermore, some patients may lack access to necessary technology or feel uneasy using it, potentially limiting their participation.
Resistance to Change: Implementing telemonitoring systems necessitates a major transformation in the traditional healthcare model, which may be met with resistance from providers and patients who are used to in-person care. This could result in slow adoption rates and limited market expansion.
Market Segmentation
Segmentation by product type:
COPD Telemonitoring System
Glucose Level Telemonitoring System
Blood Pressure Telemonitoring System
Cardiac Telemonitoring System
Others
Segmentation by end-user:
Home Care
Long-term Care Centers
Hospice Care
Key Players
Abbott Laboratories
Allscripts Healthcare Solutions Inc.
AMD Global Telemedicine, Inc.
Cisco Systems, Inc.
Care Innovations, LLC.
General Electric Company
Honeywell Life Care Solutions
InTouch Technologies, Inc.
Koninklijke Philips N.V.
Medtronic Plc
Recent Developments
April 2020 – GE Healthcare extended its long-time collaboration with Microsoft to launch a cloud-based COVID-19 patient monitoring software for health systems. The software is designed for providing a central hub from which hospital staff can monitor patients in intensive care units, including those on medical ventilation.​
March 2020 – With growing concerns about Coronavirus (COVID-19) and when to seek medical care, Sparrow Health System launched a COVID-19 virtual care screening digital app in partnership with a telemedicine service provider, Amwell. The new app is accessible by smartphone, tablet, or computer. ​
Report Scope
| | |
| --- | --- |
| Report Attribute | Details |
| Market size value in 2023 | 4.6 Bn |
| Revenue forecast by 2033 | 27.32 Bn |
| Growth Rate | CAGR Of 19.5% |
| Regions Covered | North America, Europe, Asia Pacific, Latin America, and Middle East & Africa, and the Rest of the World |
| Historical Years | 2017-2023 |
| Base Year | 2022 |
| Estimated Year | 2023 |
| Short-Term Projection Year | 2028 |
| Long-Term Projected Year | 2033 |
FAQ
Q: What is the Telemonitoring System Market Report?
A: The Telemonitoring System Market report provides a detailed assessment of the global telemonitoring system market, providing detailed information on market size, growth trends, share, industry analysis and competitive landscape. It offers valuable insights into the current scenario as well as future prospects and key factors driving growth within this space.
Q: What are the major driving forces in the global telemonitoring system market?
A: The key drivers of the telemonitoring system market include an increased prevalence of chronic diseases, an aging population, increasing demand for home-based monitoring solutions, the need to reduce healthcare costs, and advances in telecommunications and mobile technologies. All these factors are expected to contribute significantly towards market expansion over the coming years due to these drivers.
Q: What challenges face the telemonitoring system market?
A: The telemonitoring system market faces numerous obstacles, such as data privacy concerns, lack of healthcare infrastructure in developing countries, high cost of systems, and limited reimbursement policies. These obstacles could restrict growth prospects for this market over the coming years.
Q: Which geographical regions are expected to lead the telemonitoring system market?
A: North America is expected to dominate the telemonitoring system market, followed by Europe and Asia-Pacific. North America's high adoption rate of these systems, Europe's rising chronic disease prevalence rate, and Asia Pacific's growing geriatric population are the primary factors driving these regions' dominance in this space.
Q: Who are the leading players in the telemonitoring system market?
A: The key players in the telemonitoring system market include Koninklijke Philips N.V., Medtronic plc, Abbott Laboratories, Honeywell International Inc., General Electric Company, Cisco Systems Inc., Care Innovations LLC, Tunstall Healthcare Group Ltd., AMD Global Telemedicine Inc. and Resideo Life Care Solutions Inc.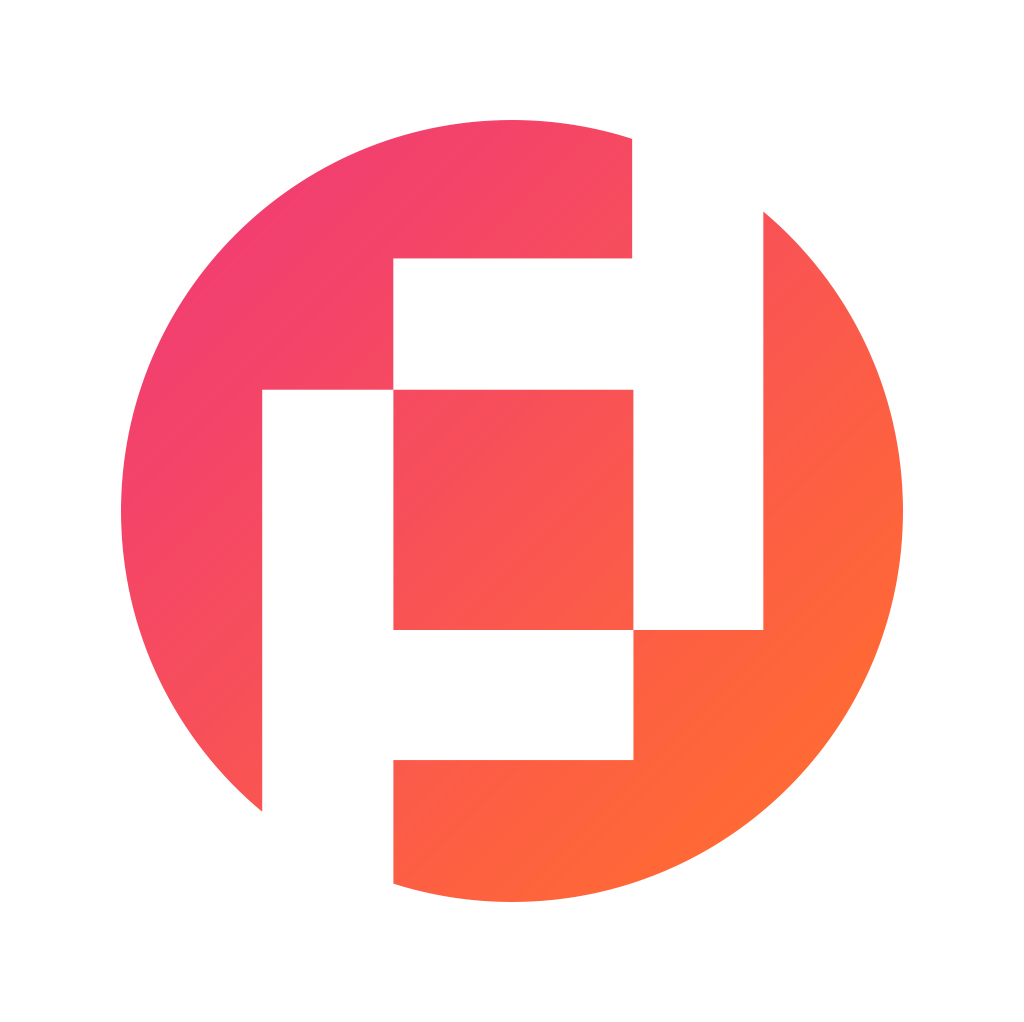 Prudour Private Limited
The team behind market.us, marketresearch.biz, market.biz and more. Our purpose is to keep our customers ahead of the game with regard to the markets. They may fluctuate up or down, but we will help you to stay ahead of the curve in these market fluctuations. Our consistent growth and ability to deliver in-depth analyses and market insight has engaged genuine market players. They have faith in us to offer the data and information they require to make balanced and decisive marketing decisions.
More Posts By Prudour Private Limited