AI in Telecommunication Market is to be Worth USD 110.13 Bn by 2032 | CAGR of 41.6%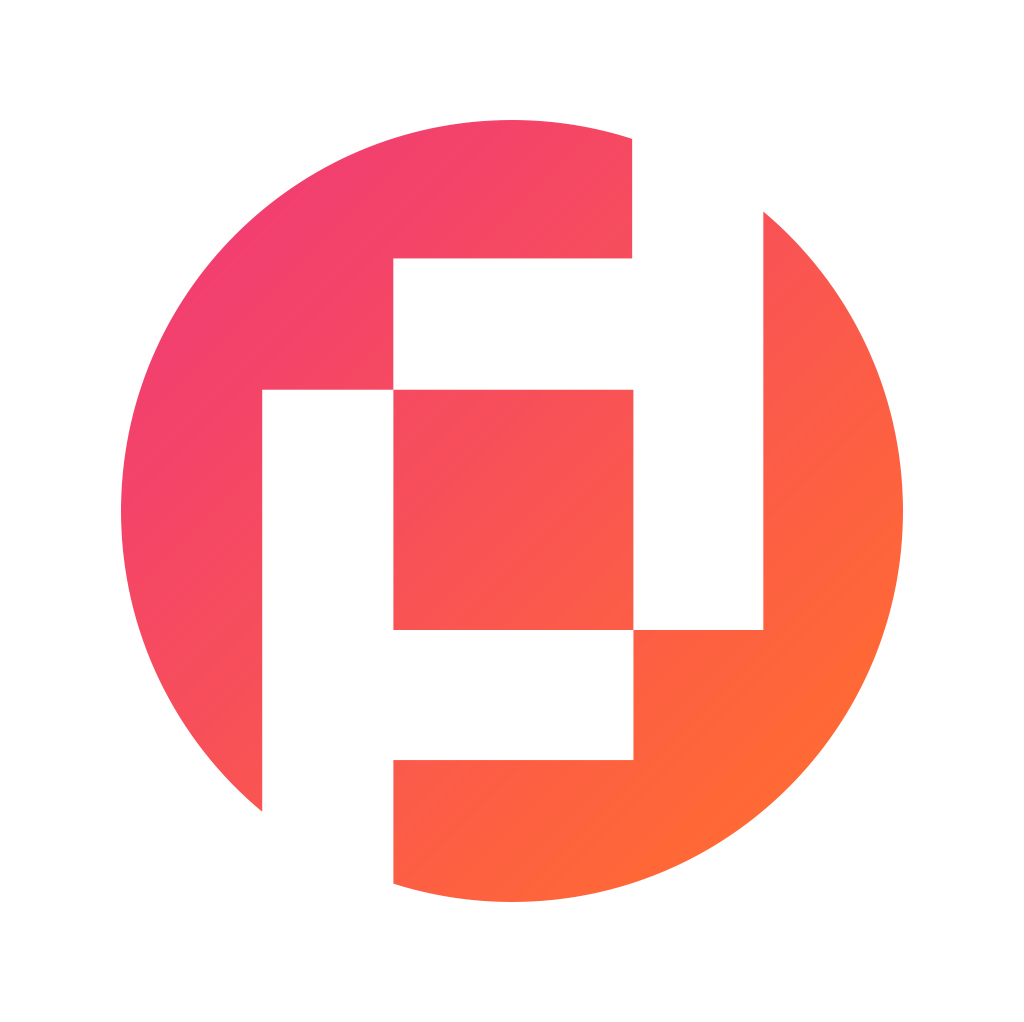 Prudour Private Limited
Updated · Mar 09, 2023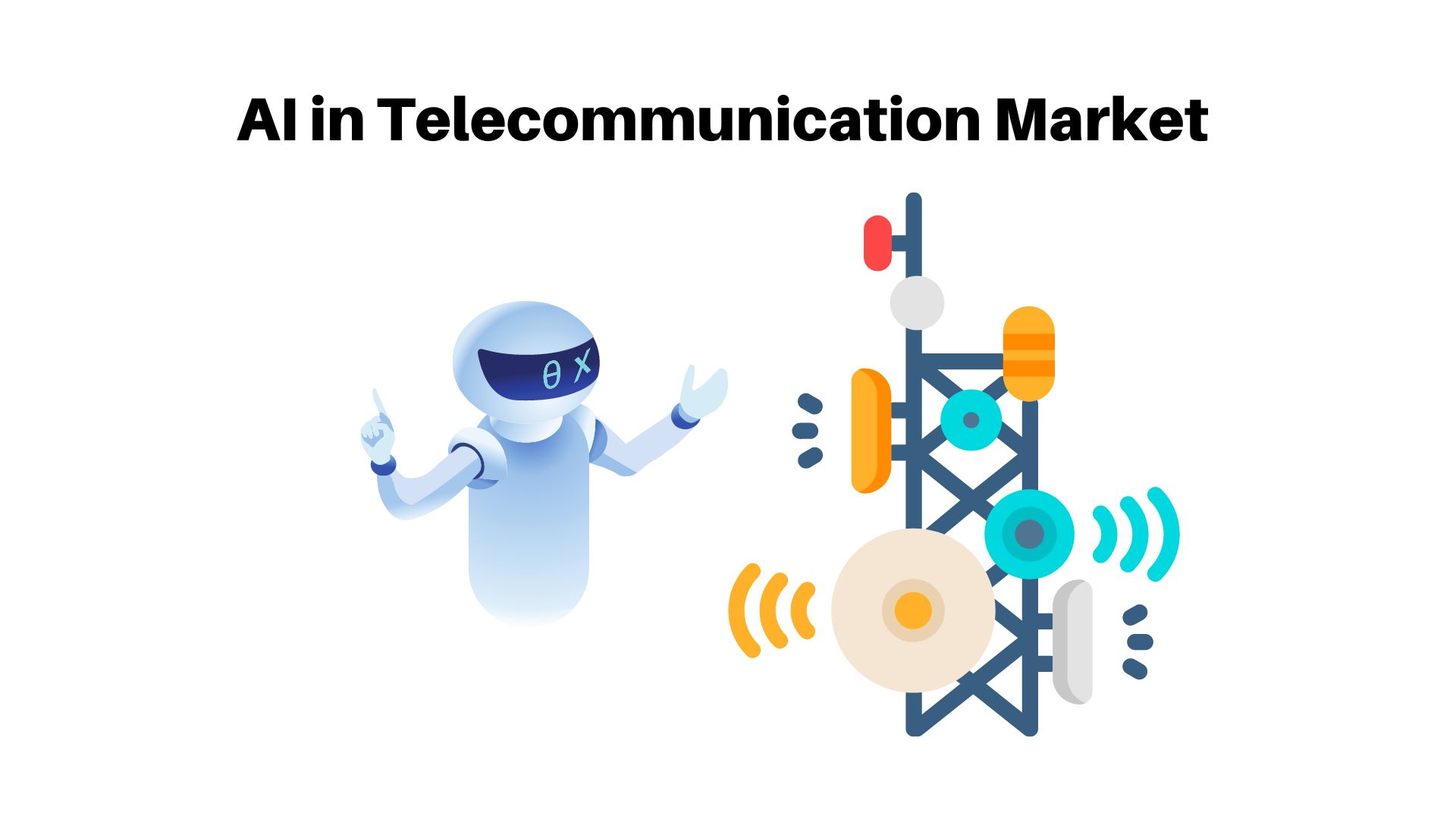 WHAT WE HAVE ON THIS PAGE
Market Overview
Published Via 11Press: The telecommunications industry has been an early adopter of Artificial Intelligence (AI) and Machine Learning (ML) technologies. AI promises to revolutionize the industry by improving network performance, cutting costs, improving customer experience, and increasing revenue. AI applications are used across various areas such as network optimization, fraud detection, customer service, and predictive maintenance. With AI-powered network optimization tools operators can monitor network health in real-time, identify potential issues, and optimize resources accordingly for improved service quality and reduced downtime.
Global AI in Telecommunication Market Was Valued at USD 2.4 Bn In 2023 and Is Projected To Reach USD 110.13 Bn By 2033, at a CAGR Of 41.6%.
North America leads the AI in telecommunication market, followed by Europe and Asia-Pacific. AI-powered fraud detection tools help telecom operators detect and prevent fraudulent activities like phishing, SIM card cloning, and identity theft. Chatbots and virtual assistants powered by AI provide personalized responses to customer inquiries quickly. Predictive maintenance using AI helps telecom operators anticipate potential network outages before they happen, allowing them to take preventive actions which reduce downtime. Moreover, using AI offers new revenue opportunities through service development or pricing model optimization.
Key Takeaways
The AI in telecommunication market is expected to experience a compound annual growth rate (CAGR) of over 41.6% between 2023-2033.
The rapid adoption of IoT devices, the rising demand for high-speed internet connections and an increasing need for automation and predictive maintenance are some of the primary factors driving growth in the AI in telecommunications market.
Natural language processing technology is expected to have a substantial market share due to its capacity for comprehending customer queries and providing appropriate responses.
The Asia Pacific region is expected to experience rapid growth in the AI in telecommunications market, driven by rising demand for smart devices and rapid adoption of 5G technology.
The AI in telecommunications market is highly competitive, and companies are seeking ways to gain an advantage through partnerships, collaborations and mergers & acquisitions.
AI in telecom can assist companies with cutting operational expenses, improving customer experiences, and optimizing network efficiency and effectiveness.
Get the sample pages of report@ https://marketresearch.biz/report/ai-in-telecommunication-market/request-sample/
Regional Snapshot
North America: North America has become a major hub for AI in telecommunications, with the United States leading in terms of investment and adoption. This region's advanced telecom infrastructure and presence of major technology players have contributed to the expansion of this market. With increasing demands for intelligent network management, customer service, and predictive maintenance, AI adoption in telecommunications has seen exponential growth within North American borders.
Europe: The European market for AI in telecommunications is growing rapidly, with the United Kingdom, Germany, and France leading the charge. The growing need for high-speed connectivity coupled with AI integration into 5G networks is expected to fuel market expansion throughout this region.
Asia-Pacific: The Asia-Pacific region is seeing an exponential rise in AI applications in telecommunications, led by China and Japan. Driven by demands for efficient network management, insightful customer service, and personalized marketing campaigns, this trend is spreading throughout this region.
South Africa: While less developed than other areas, the Latin American market for artificial intelligence in telecommunications is anticipated to grow in the future years. Because of their affection for IoT devices and rising demand for digital change, Brazil and Mexico are predicted to dominate this market.
Europe, Asia, and Africa: With nations like Saudi Arabia, the United Arab Emirates, and South Africa at the forefront, the Middle East and Africa area has seen a steady rise in the use of AI technology in the telecom sector. Market expansion in this area is expected as a result of increased infrastructure investments and the desire for high-speed connectivity.
Ensure everything is in line with your specific requirements here: https://marketresearch.biz/report/ai-in-telecommunication-market/#inquiry
Drivers
Enhancing Customer Experience: AI technologies such as chatbots, natural language processing (NLP), and predictive analytics can be employed to enhance customer service and offer tailored experiences to clients. This could result in greater loyalty from clients and higher satisfaction ratings.
Increased Operational Efficient: Telecommunication companies are utilizing AI to automate and optimize various operational processes like network management, fraud detection, and billing. This has the potential for cost savings, increased productivity levels, and faster decision-making.
Growing Need for Data Services: As more connected devices and increasing demand for data services arise, telecommunications companies must manage and process vast amounts of information. Artificial Intelligence can assist these businesses in analyzing this data to enhance service offerings, uncover new revenue streams, and give customers better insights.
The Rise of 5G Networks: The introduction of 5G networks is expected to accelerate the adoption of AI in the telecommunications industry. 5G allows for high-speed transmission of large amounts of data, necessitating advanced AI-based tools for network optimization, security, and management.
Competent Pressure: With the telecommunications industry becoming more crowded, companies are searching for ways to stand out and provide innovative services. Artificial Intelligence can assist these organizations in creating new products, streamlining operations, and improving customer experience.
Restraints
Lack of skilled personnel
The lack of skilled personnel is a major obstacle for AI in the telecommunications market. Experts with deep understandings of machine learning, natural language processing, and other related technologies are needed; however, there is currently an acute shortage of these specialists. Furthermore, AI is rapidly evolving so companies need to invest in their workforces so they have what it takes to develop and implement AI solutions within this sector.
Another challenge is the high demand for AI talent across all industries, making it even more challenging for telecommunication companies to locate and retain skilled personnel. To compete in this highly competitive market, companies must offer attractive compensation packages and career growth opportunities to attract top AI talent. In conclusion, the lack of skilled personnel poses a significant constraint on AI implementation in the telecommunication sector. Companies need to invest in their workforce by providing upskilling and retraining opportunities so their workers possess the necessary competencies to implement successful AI solutions.
High cost of implementation
Infrastructure Costs: Implementing AI in the telecom market necessitates a significant investment in infrastructure. This includes hardware, software, and networking components. Upgrading or replacing existing systems may prove costly for some companies.
Data Storage Costs: AI systems require large amounts of data to operate efficiently. Storing this information can be expensive, especially if it needs to be kept in a high-speed memory or multiple locations for redundancy and disaster recovery purposes.
Opportunities
Network optimization using AI is becoming an increasingly critical element of the telecommunications market. With the proliferation of connected devices and exponential increases in data traffic, telecom networks are under constant strain to perform at their optimal capacity. AI algorithms and machine learning techniques can assist telecom operators in optimizing their networks, minimizing downtime, and improving customer experiences. AI can be employed to analyze data and detect trends, enabling operators to make informed decisions about how best to optimize their networks. For instance, AI could analyze traffic patterns to pinpoint areas of congestion on a network. With this insight, adjustments could be made in capacity or routing parameters so the system runs optimally.
Furthermore, AI can assist network operators by anticipating potential network outages or equipment failures before they happen. By analyzing data from sensors and other sources, AI is able to detect issues early and alert operators so they can take corrective action before any issues arise. This helps reduce downtime while improving overall network reliability.
In the telecommunications market, AI-powered chatbots and virtual assistants are becoming more commonplace to improve customer experience, reduce wait times, and boost efficiency. These tools can address routine customer questions and offer accurate, speedy replies, freeing up human agents for more complex issues. AI also analyzes customer data to provide insights that companies can use to enhance their service offerings. Additionally, AI-powered speech recognition technology is being employed to assist customers who prefer voice-based channels for customer service interactions. Overall, the application of AI in customer service is revolutionizing the telecommunications industry, allowing companies to deliver superior service and boost customer satisfaction levels.
Predictive maintenance with AI has become an increasingly important application in the telecommunication market. Telecommunication companies are responsible for the upkeep and repair of a vast network of communication systems, such as towers, cables, and other infrastructure. Utilizing AI-powered predictive maintenance systems, these companies can proactively detect potential issues before they escalate into major issues.
AI-powered predictive maintenance systems employ machine learning algorithms to collect data from various sensors and sources, such as weather patterns, traffic data, and historical maintenance records. This information helps identify patterns and trends that may indicate potential issues with communication infrastructure.
By using AI to anticipate when maintenance is needed, telecommunication companies can avoid unplanned downtime, lower repair expenses, and boost system dependability. Furthermore, predictive maintenance helps telecommunication companies optimize their maintenance schedules, eliminating costly manual inspections that take too much time and effort.
As the telecommunication market continues to develop and mature, AI-powered predictive maintenance systems will become more essential. By being able to detect and address potential issues before they become major issues, these systems can assist telecommunication companies in improving system dependability, cutting costs, and offering improved service for their customers.
Challenges
The telecommunications industry is rapidly modernizing and adopting new technologies to keep up with the ever-increasing demand for faster, more dependable communication networks. AI holds great promise to revolutionize this sector of the market by optimizing network operations, improving customer experience, and streamlining business decision-making processes. However, several challenges must be overcome before full realization of AI's potential within this market.
Data Quality: AI algorithms rely on accurate and relevant data to make informed decisions. In the telecommunications industry, data is collected from various sources such as network equipment, customer interactions, and billing systems; however, its quality varies widely and inconsistent data can lead to inaccurate predictions or recommendations. Thus, ensuring data quality is essential for AI to work efficiently.
Integration with Legacy Systems: Telecommunication companies typically possess complex legacy systems that are difficult to integrate with modern technologies. To make AI systems successful, they need to be seamlessly connected with these legacy ones. This requires substantial investments in technology as well as resources for developing APIs and guaranteeing compatibility with legacy programs.
Privacy and Security: The telecommunications industry deals with sensitive customer data, such as personal and financial details. To guarantee the protection of this information, AI systems must be designed with robust privacy and security controls. Companies must guarantee that their AI systems abide by regulations such as GDPR or CCPA.
Ethical Considerations: AI can have profound social and ethical repercussions, such as job displacement or algorithmic bias. Telecommunication companies must weigh these costs carefully when designing their systems and ensure they operate with fairness and transparency throughout.
Skilled Workforce: AI requires a highly skilled workforce, including data scientists, engineers and analysts. Unfortunately, the telecommunications industry faces an acute shortage of skilled personnel with expertise in AI. Companies must invest in training their current personnel or recruit new talent to develop and deploy AI systems efficiently.
Market Segmentation
Segmentation on the basis of component:
Segmentation on the basis of technology:
Machine learning and deep learning
Natural Language Processing (NLP)
Segmentation on the basis of the deployment model:
Cloud
On-premises
Segmentation on the basis of application:
Customer analytics
Network security
Network optimization
Self-diagnostics
Virtual assistance
Others
Key Players
International Business Machines Corporation
Google Inc.
AT&T Inc.
Microsoft Corporation
Intel Corporation
Cisco Systems
Nuance Communications
Sentient Technologies
ai Inc.
Infosys Ltd.
Salesforce Inc.
Nvidia Corporation
Report Scope
| | |
| --- | --- |
| Report Attribute | Details |
| Market size value in 2023 | 3.39 Bn |
| Revenue forecast by 2032 | 110.1 Bn |
| Growth Rate | CAGR Of 41.6% |
| Regions Covered | North America, Europe, Asia Pacific, Latin America, and Middle East & Africa, and Rest of the World |
| Historical Years | 2017-2022 |
| Base Year | 2022 |
| Estimated Year | 2023 |
| Short-Term Projection Year | 2028 |
| Long-Term Projected Year | 2032 |
For Details on the vendor and its offerings – Buy the report!
Recent Developments
Google joined AT&T Intellectual Property in March 2020 to offer organizations access to Google Cloud's technology through 5G network connectivity. By combining AT&T Intellectual Property's 5G network capabilities with Google Cloud's strengths in analytics, AI/machine learning, and networking, both companies are creating 5G solutions.
In May 2021, Nokia unveiled AVA Telco AI as a Service, providing cloud-based artificial intelligence solutions that allow communication service providers (CSP) to automate capacity planning, network management, and service assurance tasks.
In June 2019, Vodafone Group unveiled 'TOBi,' a machine-learning chatbot that frees human customer service representatives to focus on more challenging situations.
Contact us
Contact Person: Mr. Lawrence John
Market.us (Powered By Prudour Pvt. Ltd.)
Tel: +1 718 618 4351
Send Email: [email protected]
What are the key insights in the AI in Telecommunication Market report?
This report offers insight into various aspects of the market, such as its size and growth potential, drivers and restraints, competitive landscape, and key players.
What is the scope of the AI in Telecommunication Market report?
This report covers the global AI in Telecommunication market, including key regions such as North America, Europe, Asia Pacific, and the Rest of the World. Furthermore, it provides a detailed analysis of competitors with profiles of key players within this space.
What are the drivers and challenges faced by AI in Telecom Market?
The drivers of the AI in Telecommunication Market include increasing customer experience demands, increasing adoption of cloud-based solutions, and an increasing need for intelligent network management. On the flip side, high initial investment costs and worries about data privacy and security remain obstacles.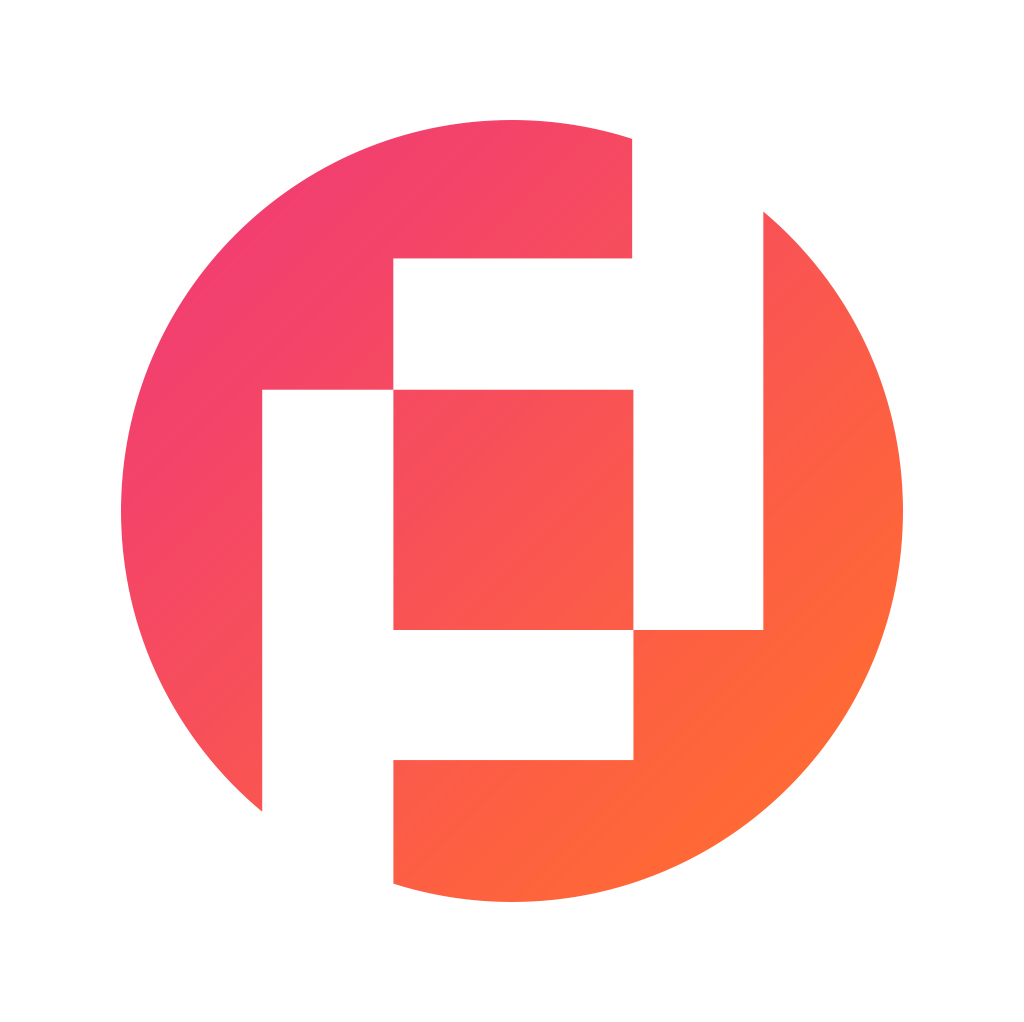 Prudour Private Limited
The team behind market.us, marketresearch.biz, market.biz and more. Our purpose is to keep our customers ahead of the game with regard to the markets. They may fluctuate up or down, but we will help you to stay ahead of the curve in these market fluctuations. Our consistent growth and ability to deliver in-depth analyses and market insight has engaged genuine market players. They have faith in us to offer the data and information they require to make balanced and decisive marketing decisions.
More Posts By Prudour Private Limited