Dashboard Software Market size is expected to reach USD 813.1 Bn by 2033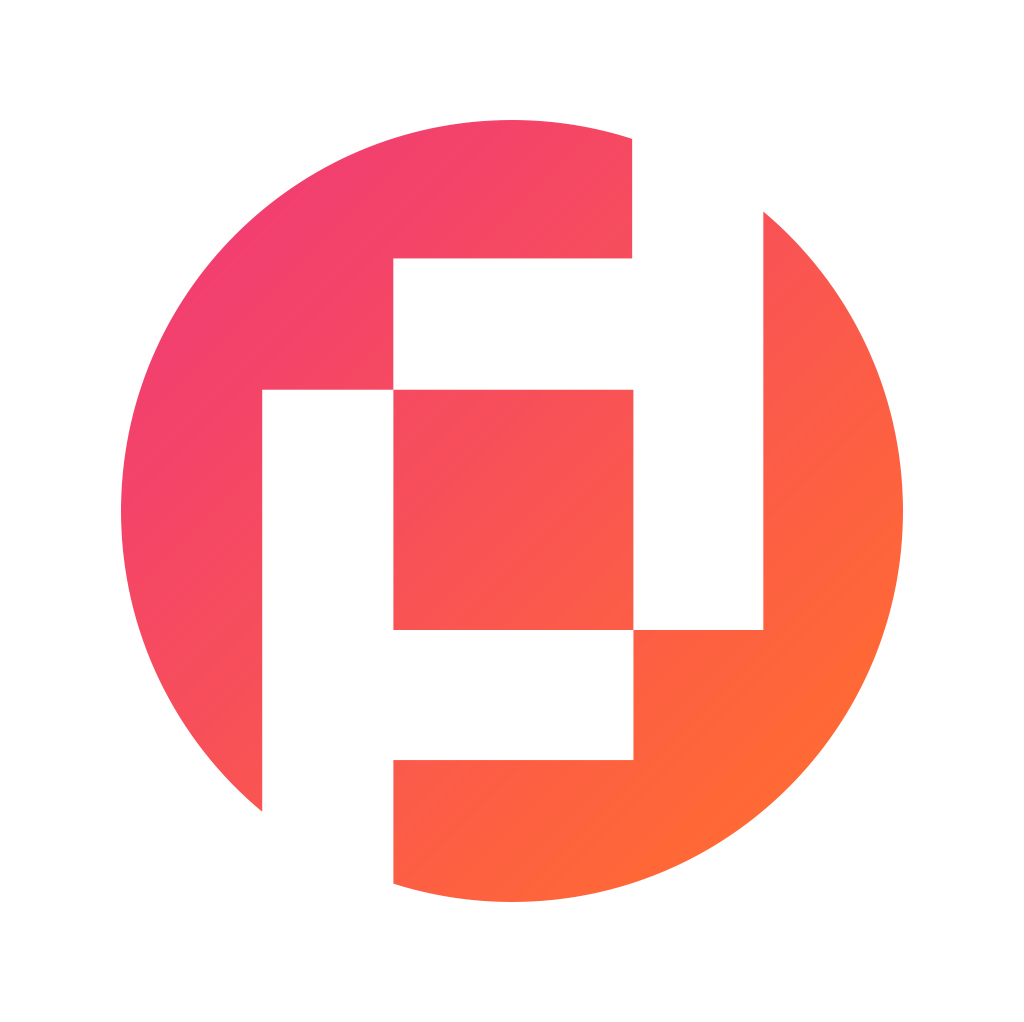 Prudour Private Limited
Updated · May 18, 2023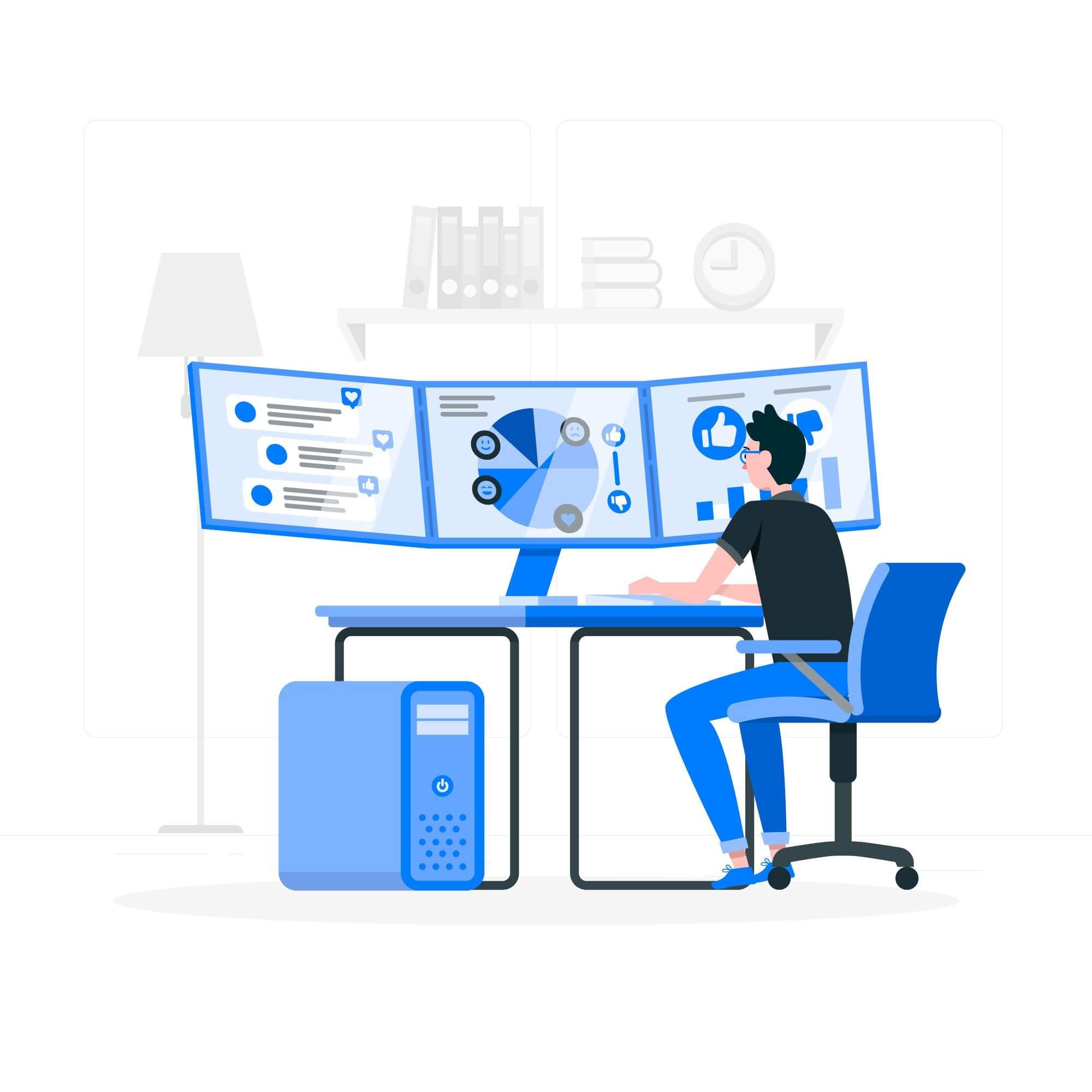 Market Overview
Published Via 11Press : Dashboard software Market is a tool used to visually and interactively display data, allowing users to rapidly analyze and comprehend complex information. Multiple charts, diagrams, and tables are typically displayed on a single page within a dashboard. These visualizations are frequently modifiable and can be tailored to the user's requirements.
The Dashboard Software Market size is expected to reach USD 813.1 Bn by 2033, up from its current value of USD 270 Bn in 2022, growing at an annual compound growth rate (CAGR) of 10.8% from 2023-2033.
Various industries, including finance, healthcare, marketing, and logistics, utilize dashboard software. It is especially useful for businesses that need to monitor key performance indicators (KPIs) and metrics in order to make informed decisions.
Dashboard Software Features
Dashboard software can integrate with multiple data sources, such as databases, spreadsheets, and cloud-based applications, to bring data into a centralized location.
Dashboard software provides a variety of visualization options, such as bar charts, line charts, pie charts, and tables. These can be tailored to the preferences of the user.
Real-time data: Numerous dashboard tools enable users to observe real-time data, enabling them to track the evolution of KPIs and metrics.
Collaboration: Frequently, dashboard software enables users to share dashboards with team members, set up alerts, and collaborate on data analysis.
Numerous dashboard software applications are optimized for mobile devices, enabling users to access their data on the go.
Tableau, Microsoft Power BI, Google Data Studio, and QlikView are some well-known dashboard software options.
Key Takeaways
Dashboard software provides users with a way to visualize and interactively present data, making it easier for them to quickly analyze and comprehend complex information.
Dashboard software can integrate with multiple data sources – such as databases, spreadsheets and cloud applications – in order to consolidate all relevant information into one location.
Dashboard software offers customizable visualization options such as bar charts, line charts, pie charts and tables that can be tailored to meet individual user preferences.
Dashboard tools offer users real-time data that allows them to monitor KPIs and metrics over time.
Dashboard software often allows users to share dashboards with team members, create alerts and collaborate on data analysis.
Dashboard software applications designed specifically for mobile use allow users to access their data on-the-go.
Tableau, Microsoft Power BI, Google Data Studio and QlikView are among the more well-known dashboard programs.
Request Sample Copy of Dashboard Software Market Report at: https://marketresearch.biz/report/dashboard-software-market/request-sample/
Regional Snapshot
North America holds the leading market position for dashboard software with key players such as Tableau, Microsoft Power BI and QlikView being based in the US. There is high demand for analytics software in financial services, healthcare and retail industries based in this region.
Europe is the second-largest market for dashboard software, dominated by key players such as the United Kingdom, Germany and France. Demand for locally hosted solutions has surged due to European countries' emphasis on data privacy and security.
Asia-Pacific: Asia-Pacific is an aggressively expanding market for dashboard software, driven by increasing adoption of analytics in industries like manufacturing, logistics and e-commerce. TIBCO Spotfire, SAP Lumira and IBM Cognos Analytics dominate in this region.
Latin America's dashboard software market is still maturing, though demand for analytics tools in industries such as healthcare and finance continues to increase. Tableau, Microsoft Power BI and QlikView are some of the key players in this region.
Middle East and Africa: The Middle East and Africa market for dashboard software is projected to experience significant growth over the coming years. Industries including energy & gas, mining & construction all show strong interest for analytic solutions like Tableau, SAP Lumira or IBM Cognos Analytics which have become major participants.
The global dashboard software market is expanding quickly, driven by increased consumer demand for data-driven insights and analytics. While North America and Europe remain dominant markets for dashboard software use, Asia-Pacific region is quickly catching up, while Latin America, Middle East & Africa regions possess significant potential growth potential.
Any inquiry, Speak to our expert at: https://marketresearch.biz/report/dashboard-software-market/#inquiry
Drivers
Data-Driven Decision-Making: Organizations increasingly depend on data-driven decision-making to gain insight into their business operations, and dashboard software provides an effective means of visualizing and analyzing large amounts of data.
Increased demand for real-time data: To remain competitive and make informed decisions, businesses need real-time monitoring of KPIs and metrics; dashboard software provides real-time visualization and analysis capabilities for this.
Cloud technologies have made accessing and storing data more cost-effective and straightforward, while dashboard software integrates with cloud applications to provide a single location for data analysis.
With growing concerns over data security and privacy, organizations are searching for dashboard software solutions that provide robust data security measures while meeting regulations such as GDPR and HIPAA.
Data analytics is an ever-evolving field, and dashboard software vendors are adding advanced analytics features like machine learning and artificial intelligence into their dashboards to provide more in-depth analysis of data.
With the rise of remote work comes an increased need for dashboard software that is easily accessible on mobile devices – so users can stay in contact with their data even while away from their desk.
Restraints
Data Quality and Availability: Dashboard software can only do its job as effectively as the data it analyzes; poor data quality or nonavailability can impede its effectiveness, so organizations must make sure they have access to high-quality, pertinent information in order to use this type of software effectively.
Lack of Technical Skill: Implementation and use of dashboard software may be complicated and challenging for organizations; finding employees with sufficient technical know-how to efficiently deploy the software can also be challenging.
Cost: Dashboard software may be prohibitively expensive for small and mid-sized firms that lack the financial means to invest in high-end solutions. Additional expenses related to its implementation could include training costs as well as ongoing support fees.
Integration of dashboard software can be challenging for organizations with complex IT infrastructures, potentially leading to implementation delays and increased costs.
Dashboard software can only be truly effective if it's adopted by all employees in an organization. If users do not feel confident using it or do not understand its function properly, adoption rates could drop and thus reducing its efficacy.
Dashboard software's primary market restraints are its challenges in implementation and utilizing effectively, as well as its high costs of investing in high-end solutions. Before investing in dashboard software, organizations should carefully assess their data needs, technical capabilities and budget in order to maximize return on investment.
Opportunities
Demand for Predictive Analytics: Organizations have shown increased interest in predictive analytics as an approach to anticipating future trends and spotting opportunities and threats. By including predictive analytics features within their solutions, dashboard software vendors can capitalize on this growing interest.
As organizational demand for data-driven insights increases across organizational levels, so too does the need for self-service analytics tools that allow non-technical users to easily access and interpret it. Dashboard software vendors provide user-friendly solutions which empower non-technical users to generate their own dashboards and reports independently.
Internet of Things (IoT) devices are producing vast quantities of data that organizations can leverage for insights into their operations. By offering solutions that integrate with IoT data sources and offer real-time visualization and analysis capabilities, dashboard software vendors can take advantage of this trend.
As more companies adopt remote work and mobile device usage, there is an increasing need for dashboard software that is mobile responsive and optimized for use on portable devices. Vendors can design interfaces specifically tailored towards use on these mobile devices.
Due to an increasing focus on data privacy and security, there has been an upsurge in demand for dashboard software solutions with robust data governance and compliance capabilities. Vendors can offer solutions compliant with regulations such as GDPR and HIPAA while offering strong data security measures.
Challenges
Integration with Legacy Systems: Organizations often possess complex IT infrastructures with both modern and legacy systems, necessitating integration between them. Implementing dashboard software into these legacy systems may prove both time- and resource-consuming.
Data Security and Privacy: With an ever-increasing focus on data protection and privacy, dashboard software providers must take measures to comply with regulations such as GDPR and HIPAA while offering robust data security measures.
As organizations grow and generate more data, dashboard software must be flexible enough to accommodate this increase in data volume. Vendors should ensure their solutions can scale efficiently.
Dashboard software can be challenging to install and use, requiring technical expertise and special training from vendors. Their solutions must be user-friendly so all employees within an organization can utilize them without issues.
Cost: Dashboard software can be costly for small and mid-sized firms who may lack the financial resources for high-end solutions. Vendors should provide flexible pricing structures to make dashboard solutions accessible to businesses of all sizes.
Dashboard software relies heavily on the quality and quantity of the data being analyzed. Vendors must ensure their solutions can process information from multiple sources while offering accurate and trustworthy insights.
Market Segmentation
Application
Business Intelligence
Business Analytics
End User
deployment
industry vertical
BFSI
Retail
IT and Telecom
Manufacturing
Education
Media and Entertainment
Energy and Power
Others (Transportation and Logistics, Hospitality)
Key Players
Adaptive Insights
Cyfe Inc.
SAS Institute Inc.
Dundas Data Visualization Inc.
Phocas Ltd
Sibia Analytics Pvt. Ltd
Sage Group plc
ISHIR Inc.
BOARD International
Bitscape Infotech Pvt. Ltd.
ClicData
Report Scope
| | |
| --- | --- |
| Report Attribute | Details |
| Market size value in 2022 | USD 270 Bn |
| Revenue forecast by 2033 | USD 813.1 Bn |
| Growth Rate | CAGR Of 10.8% |
| Regions Covered | North America, Europe, Asia Pacific, Latin America, and Middle East & Africa, and Rest of the World |
| Historical Years | 2017-2022 |
| Base Year | 2022 |
| Estimated Year | 2023 |
| Short-Term Projection Year | 2028 |
| Long-Term Projected Year | 2033 |
Request Customization Of The Report: https://marketresearch.biz/report/dashboard-software-market/#request-for-customization
Recent Developments
Microsoft unveiled new capabilities for its Power BI dashboard software in 2021, such as enhanced integration with Microsoft Teams and enhanced data modeling and analytics capabilities.
Tableau, now part of Salesforce, introduced Tableau Prep Builder in 2020 as an integrated data preparation utility that enhances Tableau's dashboard software to simplify data cleansing and transformation processes.
Qlik (now part of Thoma Bravo) announced in 2020 their acquisition of Blendr.io. This platform allows users to integrate and automate workflows between applications and data sources for greater data integration and analytics capabilities within Qlik.
Sisense raised $80 Million in 2019 in order to expand and advance its dashboard software platform and increase global presence.
IBM introduced their Cognos Analytics platform in 2018 – featuring dashboard software, advanced analytics capabilities and AI-powered data visualization features.
Google Data Studio, a free dashboard software platform launched by the search giant in 2018, allows users to easily create and share data visualizations using data from various sources like Google Analytics, Sheets and BigQuery.
These recent developments show the continued evolution of dashboard software market, with vendors adding features and capabilities to meet changing user needs. Going forward, it is likely to experience rapid innovation and growth as organizations increasingly rely on data-driven insights for guiding operations and decisions.
Key Questions
What constitutes dashboard software?
A: Dashboard software is a type of business intelligence software that enables users to generate graphical representations of data, typically in the form of interactive dashboards, charts, and graphs. Dashboard software enables users to analyze and make decisions based on large amounts of data swiftly and easily.
What are the characteristics of dashboard software?
A: Typically, dashboard software features drag-and-drop interfaces for creating visualizations, data filtering and drill-down capabilities, real-time data updates, collaboration and sharing capabilities , and integration with other data sources and applications.
What sorts of businesses utilize dashboard software?
A: Dashboard software is utilized by a vast array of organizations, ranging from modest businesses to multinational corporations in a variety of industries. Dashboard software can be useful for any organization that uses data to drive decision-making.
What distinguishes dashboard software from other business intelligence software?
A: Dashboard software focuses on user-friendly and interactive data visualization, whereas other forms of business intelligence software may emphasize other aspects of data analysis, such as data modeling or predictive analytics. Dashboard software is frequently utilized by non-technical users to obtain data insights, whereas other business intelligence software may require greater technical proficiency.
What challenges does the dashboard software market face?
A: Integration with legacy systems, data security and privacy issues, scalability, complexity, cost, and data quality are some of the challenges facing the dashboard software market.
What are some recent trends in the market for dashboard software?
A: Recent developments in the dashboard software market include the introduction of new features and capabilities by vendors such as Microsoft and Tableau, acquisitions by companies such as Qlik, and the debut of new dashboard software platforms such as Google's Data Studio.
Contact us
Contact Person: Mr. Lawrence John
Marketresearch.Biz (Powered By Prudour Pvt. Ltd.)
Tel: +1 (347) 796-4335
Send Email: [email protected]
Content has been published via 11press. for more details please contact at [email protected]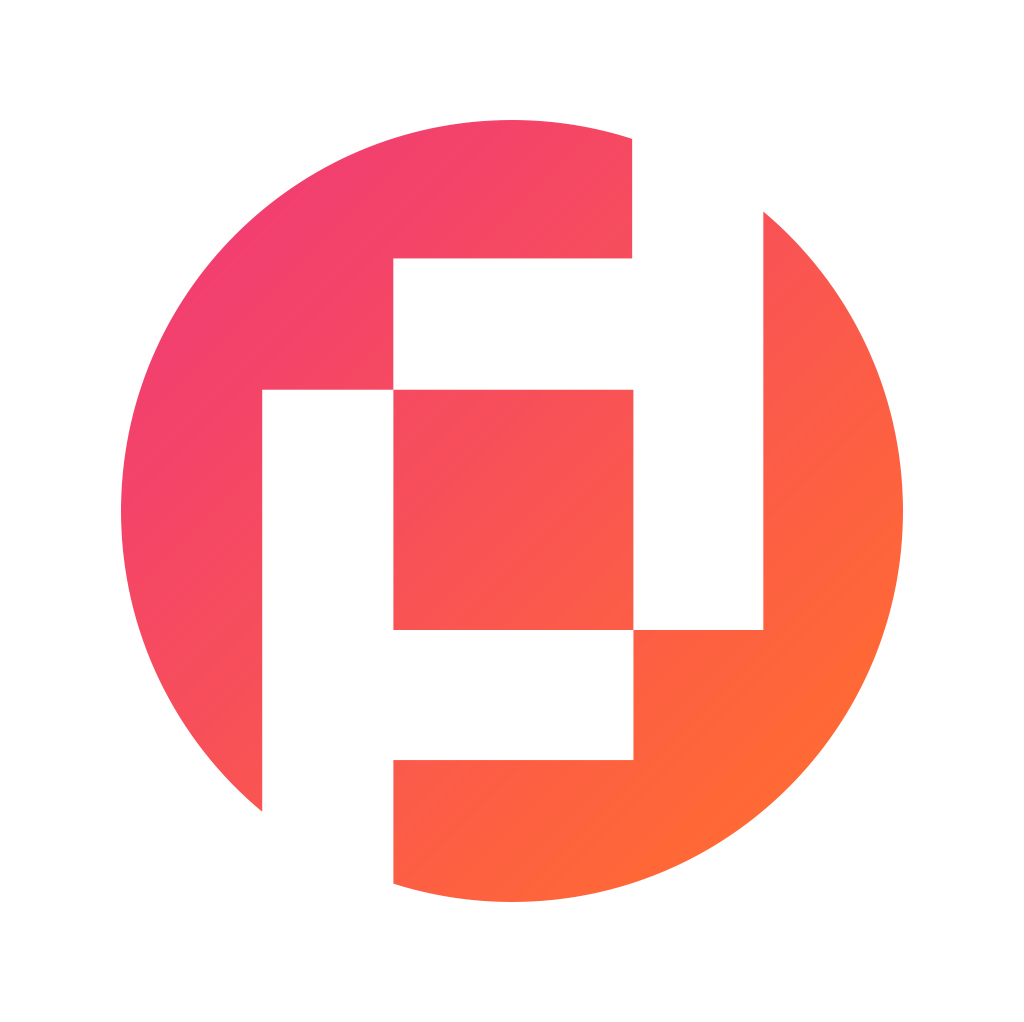 Prudour Private Limited
The team behind market.us, marketresearch.biz, market.biz and more. Our purpose is to keep our customers ahead of the game with regard to the markets. They may fluctuate up or down, but we will help you to stay ahead of the curve in these market fluctuations. Our consistent growth and ability to deliver in-depth analyses and market insight has engaged genuine market players. They have faith in us to offer the data and information they require to make balanced and decisive marketing decisions.
More Posts By Prudour Private Limited