Digital Therapeutics Market Expected To Achieve USD 62.4 Bn In Revenues By 2032, Driven By 26.1% CAGR.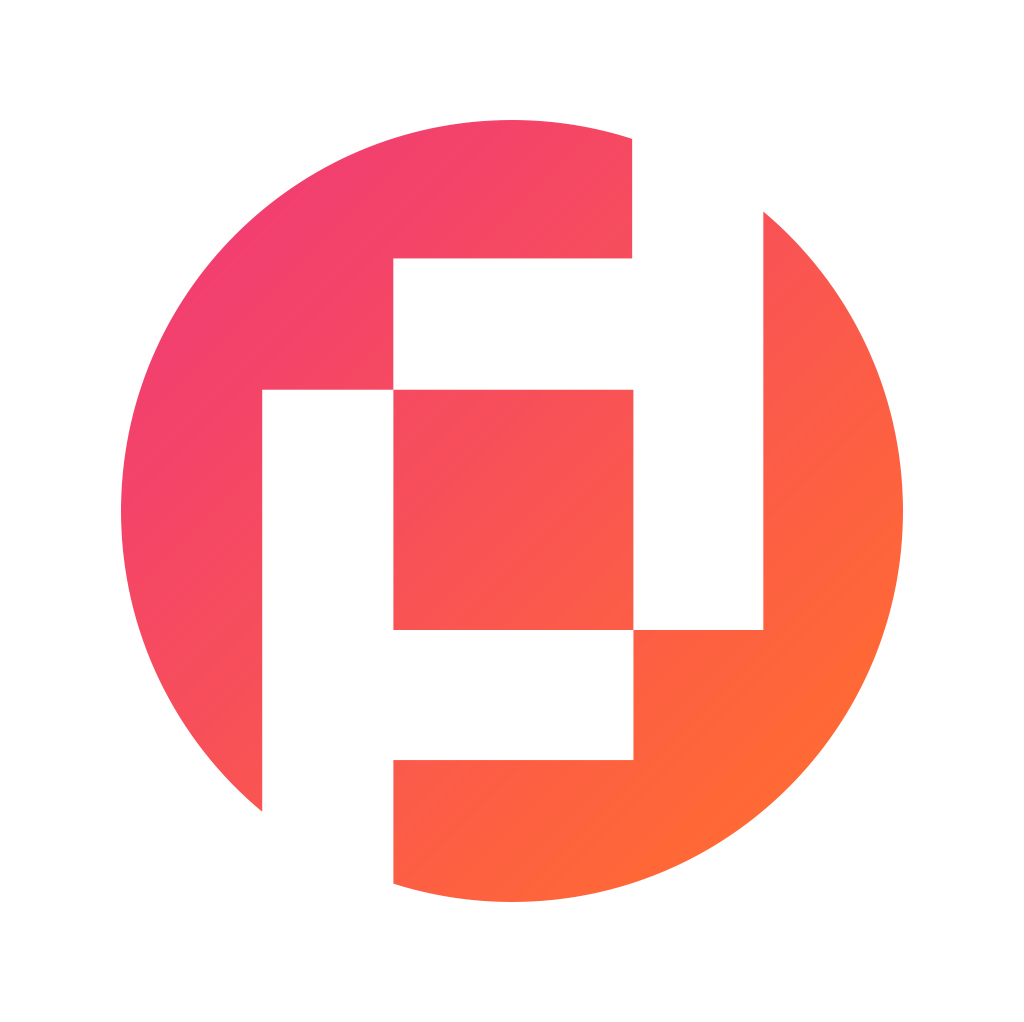 Prudour Private Limited
Updated · Jul 03, 2023
WHAT WE HAVE ON THIS PAGE
Market Overview
Published Via 11Press : The Digital Therapeutics Market refers to software or digital tools designed to deliver evidence-based therapeutic interventions for the prevention, management, or treatment of medical conditions using evidence as their basis. Such interventions can complement traditional medical treatments or serve as standalone solutions; alternatively, they may be combined with pharmaceutical drugs or therapies as therapy regimens.
The Digital Therapeutics Market Size Was To Reach USD 6.5 Billion In 2022 And is Projected To Reach a Revised Size Of USD 62.4 Billion By 2032, Growing At A CAGR of 26.1 %
Digital therapeutics typically utilize mobile apps, web-based platforms, or software programs to deliver interventions such as cognitive behavioral therapy, mindfulness training, medication adherence support for chronic disease management, and personalized coaching services. These interventions adhere to established clinical guidelines while meeting individual patients' needs.
Request For Sample Report Here:  https://market.us/report/digital-therapeutics-market/#requestSample
The Digital therapeutics market has witnessed exponential growth over recent years due to multiple factors; including an increased incidence of chronic illnesses and rising healthcare costs; technological innovations; patient acceptance of digital solutions among both healthcare providers and patients.
Key Takeaways
Rapid Market Growth: Digital therapeutics have experienced explosive market expansion over the last several years and this trend looks set to continue expanding further. Factors contributing to its exponential increase include rising chronic disease prevalence rates, the demand for cost-effective healthcare solutions that meet patient preferences efficiently, technological developments and advances, as well as shifting patient preferences.
Digital Therapeutics Can Enhance Patient Outcomes: Digital therapeutics offer great promise in improving patient outcomes, including mental health disorders, diabetes, cardiovascular diseases, respiratory conditions, and more. Through providing evidence-based interventions and customized treatment plans tailored specifically for each individual, these interventions have the power to positively alter outcomes significantly for many conditions ranging from mental illness, diabetes, and cardiovascular diseases to respiratory ailments and more.
Regulatory Landscape: Regulative bodies like the U.S. FDA have laid out rules and requirements for developing and approving digital therapeutics, with several products approved by them for marketing as medical devices with distinct regulatory pathways. Other countries and regions are also creating frameworks to govern digital therapy use.
Digital Therapeutics Companies Collaborate With Healthcare Providers: Digital therapeutics companies have begun partnering more and more closely with healthcare providers and integrating their solutions into existing healthcare systems to ensure proper integration, monitoring, and coordination of digital therapeutics within patient treatment plans. This cooperation provides proper implementation, monitoring, and coordination for digital therapies within overall treatment plans.
Regional Analysis
North America: North America has long been at the forefront of digital therapeutics market growth, especially within its healthcare system and regulatory environment. Thanks to key market players' investment in research and development projects and investments made into research facilities across this region, digital therapeutics adoption in this region has quickly increased over time.
Europe: Europe has experienced significant expansion of its digital therapeutics market. This region places a strong emphasis on healthcare technology, favorable reimbursement policies, and supportive regulations; countries like Germany, the United Kingdom, and France lead this growth; collaborations are common between digital therapeutics companies, healthcare providers, and pharmaceutical firms in this market.
Asia-Pacific: Asia-Pacific has emerged as an attractive market for digital therapeutics. Boasting an enormous population, increasing prevalence of chronic illnesses, and an emphasis on digital healthcare solutions; countries like China, Japan, and India are seeing rapid adoption rates driven by factors like improving healthcare infrastructure spending increases as well as rising awareness about digital solutions' advantages.
Latin America: Latin America has experienced a steady expansion of the digital therapeutics market. Accessing healthcare services remains challenging in remote regions; digital therapeutics offer potential solutions that may fill this void while offering affordable healthcare options that provide affordable healthcare solutions.
Middle East and Africa: The Middle East and Africa regions are gradually realizing the promise of digital therapeutics, especially as healthcare challenges such as chronic illnesses and limited access to care facilities continue. Digital therapeutics could play an invaluable role in meeting these obstacles while improving healthcare outcomes – Saudi Arabia, United Arab Emirates, and South Africa are demonstrating this trend through their increasing interest in these innovations.
Drivers
Increased Prevalence of Chronic Diseases: Chronic diseases such as diabetes, cardiovascular diseases, respiratory illnesses, and mental health disorders have become more prevalent around the globe in recent years. Digital therapeutics provide one potential solution to effectively managing and treating these conditions through tailored and scalable interventions.
Rising Healthcare Costs: Healthcare expenditures continue to soar, necessitating more cost-effective solutions such as digital therapeutics. Digital therapeutics offer solutions by way of remote monitoring, self-management tools, and preventive interventions which enable early detection and intervention thereby helping prevent costly complications or hospitalizations from developing further.
Technological Advancements: Thanks to technological innovations like mobile apps, wearables, artificial intelligence and cloud computing, digital therapeutic development and delivery has never been simpler. These technologies facilitate remote monitoring, real-time feedback, tailored interventions, and data-driven insights – greatly increasing the effectiveness and usability of digital therapeutics.
Shifting Patient Preferences: Healthcare consumers increasingly desire convenient and accessible treatments such as digital therapeutics that offer flexibility to receive them at any time and from any place – eliminating in-person appointments! They also appreciate being actively engaged with their own care through accessing data insights about themselves as individuals and actively taking charge of managing it themselves.
Restraints
Regulatory Challenges: Navigating the regulatory environment can still be complex and time-consuming for digital therapeutics; meeting safety, efficacy, and privacy regulations presents unique obstacles for companies operating within this space.
Reimbursement Hurdles: Policies and mechanisms related to digital therapeutic reimbursement may be limited or inconsistent, making it challenging for companies to generate sustainable revenue streams. Insurance coverage models may fail to recognize or compensate appropriately for digital therapeutics' value or cost savings benefits.
Limited Awareness and Adoption: While awareness and acceptance of digital therapeutics are increasing, education for healthcare providers, payers, and patients is necessary. Some professionals may remain wary to adopt or recommend digital therapeutics due to unfamiliarity or concerns that these technologies would disrupt existing care workflows.
Data Privacy and Security Concerns: Digital therapies often rely on collecting and analyzing sensitive patient health data, so protecting its security is of utmost importance in building trust between patients and healthcare providers. Compliance with regulations like HIPAA (Health Insurance Portability and Accountability Act of 1996) in the US or GDPR (General Data Protection Regulation ) in Europe may present unique challenges but must nonetheless be maintained at all costs.
Market Segments
Top Players
2MORROW, Inc.
Akili Interactive Labs, Inc.
Fitbit, Inc. (Twine Health, Inc.)
Happify, Inc.
Click Therapeutics, Inc.
Omada Health, Inc.
Pear Therapeutics, Inc.
Proteus Digital Health, Inc.
Resmed, Inc. (Propeller Health)
Voluntis, Inc.
Welldoc, Inc.
F-Star Therapeutics
Omega Therapeutics
G1 Therapeutics
Gsk Digital Therapeutics
Q digital
Viridian Therapeutics
Livongo Health, Inc.
Medtronic Plc.
Other Key Players
Based on Product Type
Based on Application
Preventive Applications
Prediabetes
Obesity
Nutrition
Lifestyle Management
Other Preventive Applications
Treatment/Care-related Applications
Diabetes
CNS Disorders
Mental Health Disorder
Chronic Respiratory Disorders
Musculoskeletal Disorders
Cardiovascular Diseases
Smoking Cessation
Gastrointestinal Disorders
Substance Use & Addiction Management
Other Treatment/Care-related Applications
Based on End-User
Providers
Payers
Employers
Pharmaceutical Companies
Other End-Users
Make an Inquiry Before Picking Up This Report @ https://market.us/report/digital-therapeutics-market/#inquiry
Opportunities
Digital Therapeutic Applications Expand: While initially, digital therapeutics were developed and validated for specific medical conditions like diabetes, mental health disorders, and respiratory illnesses; there exists significant potential to expand into additional indications and therapeutic areas – potentially covering rare diseases, oncology neurology etc.
Personalization and Precision Medicine: Digital therapeutics play a central role in providing tailored healthcare interventions, making the delivery more precise for individual patient needs, preferences, genetic profiles, and treatment outcomes while increasing satisfaction levels among healthcare providers and patients alike.
Remote Patient Monitoring and Telemedicine: Digital therapeutics allow healthcare providers to remotely monitor patient health data in real-time, helping identify early warning signs, encourage proactive interventions, reduce hospitalizations and thus save costs for both parties involved.
Challenges
Navigating the Reimbursement Landscape: Navigating the regulatory and reimbursement landscape for digital therapeutics can be both time-consuming and complex, necessitating companies to comply with regulations regarding medical devices, data privacy, and security as well as reimbursement policies that do not recognize their value and present sustainable business model challenges.
Clinical Validation and Evidence: While digital therapeutics have the support of scientific research and clinical trials, additional validation and generation of robust evidence must still take place in order to show effectiveness over standard care treatments.
Adoption by Healthcare Providers: Integrating digital therapeutics into clinical practice requires acceptance and adoption by healthcare professionals. Resistance to change, limited awareness, or concerns about liability and workflow integration could all impede the adoption of digital therapeutics among healthcare professionals.
Patient Engagement and Adherence: Engaging patients and increasing adherence can be challenging when using digital therapeutic interventions, due to factors like low health literacy, limited technological literacy, and motivation issues. Designing user-friendly interfaces that incorporate behavioral science techniques as well as providing ongoing support may help overcome such hurdles.
Recent Development
FDA Approvals: Since 2020, the Food and Drug Administration (FDA) has granted numerous approvals of digital therapeutics. A notable milestone was achieved when they cleared their first prescription digital therapeutic for treating substance use disorder – this approval demonstrated regulatory recognition of digital therapies as independent treatment modalities.
Strategic Partnerships: Digital therapeutics companies have entered into strategic alliances with pharmaceutical, technology, and healthcare providers in order to foster innovation and market expansion. These collaborations leverage complementary expertise, resources, and networks with which digital therapeutics companies may take advantage to accelerate the development and adoption of these innovative therapies.
Increased Investments: Digital therapeutics have seen substantial investments from venture capital firms and corporate investors, representing substantial capital flows to support product development, clinical validation, and market expansion efforts.
Expanded Indications: Digital therapeutics have expanded beyond their original target conditions to become solutions for neurodegenerative disease, muscle disorder treatment, women's health issues, and pediatric issues. By expanding digital therapies into these new areas of focus, companies are broadening the impact they may have on diverse patient populations.
Report Scope
| | |
| --- | --- |
| Report Attribute | Details |
| The market size value in 2023 | USD 6.5 Bn |
| Revenue Forecast by 2032 | USD  62.4 Bn |
| Global Market Growth Rate (2023 to 2032) | CAGR Of 26.1% |
| Regions Covered | North America, Europe, Asia Pacific, Latin America, and Middle East & Africa, and Rest of the World |
| Historical Years | 2017-2022 |
| Base Year | 2022 |
| Estimated Year | 2023 |
| Short-Term Projection Year | 2028 |
| Long-Term Projected Year | 2032 |
FAQs
Q1: How big is the Digital Therapeutics Market?
A1: The global Digital Therapeutics Market size was estimated at USD 6.5 Billion in 2022 and is expected to reach USD 62.4 billion in 2032.
Q2: What is the Digital Therapeutics Market growth?
A2: The global Digital Therapeutics Market is expected to grow at a compound annual growth rate of 26.1%.
Q3:Who are the key companies/players in the Digital Therapeutics Market?
A3:Some of the key players in the Digital Therapeutics Markets are 2MORROW, Inc., Akili Interactive Labs, Inc., Fitbit, Inc. (Twine Health, Inc.), Happify, Inc., Click Therapeutics, Inc., Omada Health, Inc., Pear Therapeutics, Inc., Proteus Digital Health, Inc., Resmed, Inc. (Propeller Health) and More
Q1: What are digital therapeutics?
A1: Digital therapeutics are evidence-based interventions delivered through software applications that aim to prevent, manage, or treat medical conditions. They are designed to deliver therapeutic benefits similar to traditional medical treatments.
Q2: How do digital therapeutics work?
A2: Digital therapeutics typically leverage technology platforms such as mobile apps, wearables, or software programs to deliver interventions. They may include interactive modules, educational content, behavioral techniques, and data tracking to support patients in managing their health conditions.
Q3: What are the benefits of digital therapeutics?
A3: Digital therapeutics offer several benefits, including increased accessibility, personalized interventions, improved patient engagement, remote monitoring capabilities, potential cost savings, and the ability to complement traditional medical treatments.
Contact
Global Business Development Team – Market.us
Market.us (Powered by Prudour Pvt. Ltd.)
Send Email: [email protected]
Address: 420 Lexington Avenue, Suite 300 New York City, NY 10170, United States
Tel: +1 718 618 4351
Website: https://market.us/
Content has been published via 11press. for more details please contact at [email protected]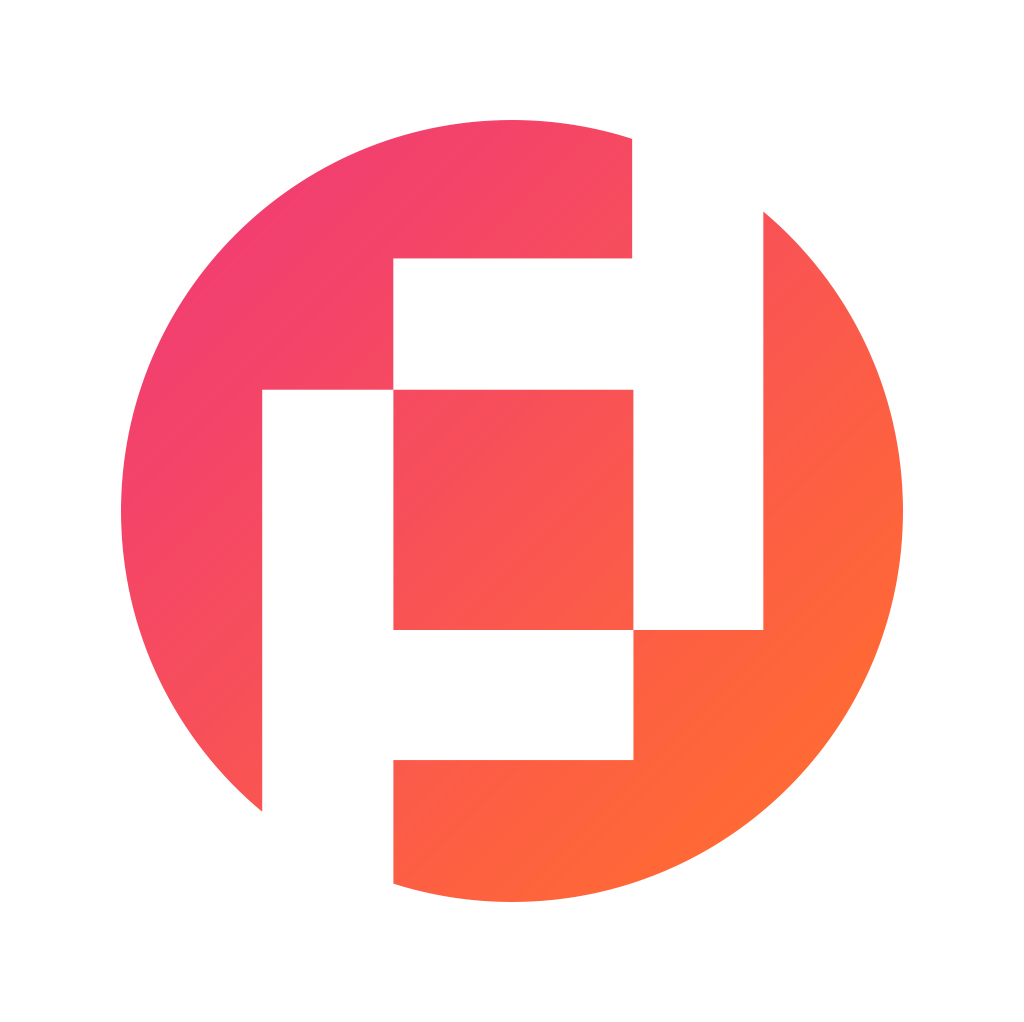 Prudour Private Limited
The team behind market.us, marketresearch.biz, market.biz and more. Our purpose is to keep our customers ahead of the game with regard to the markets. They may fluctuate up or down, but we will help you to stay ahead of the curve in these market fluctuations. Our consistent growth and ability to deliver in-depth analyses and market insight has engaged genuine market players. They have faith in us to offer the data and information they require to make balanced and decisive marketing decisions.
More Posts By Prudour Private Limited