Intracranial Aneurysm Market Sales to Top USD 2.7 Billion in Revenues by 2033 at a CAGR of 8.8%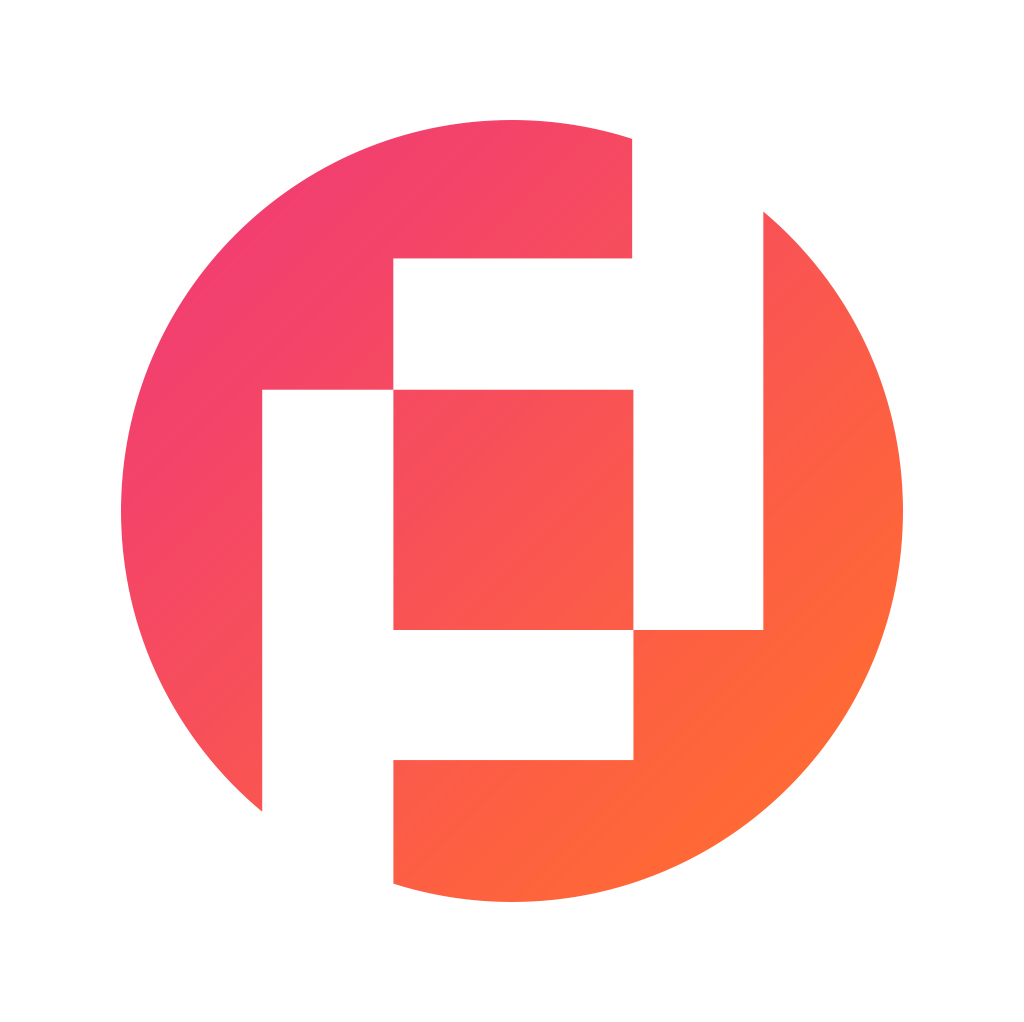 Prudour Private Limited
Updated · May 22, 2023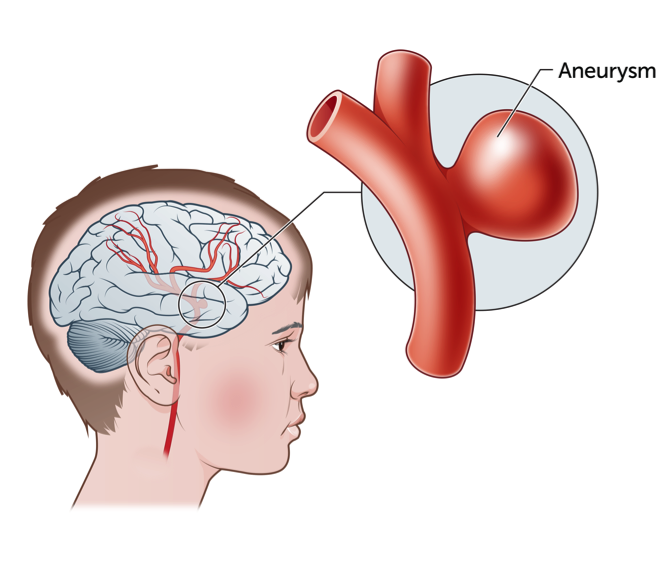 Market Overview
Published Via 11Press : Intracranial aneurysm market is a potentially life-threatening condition that occurs when there is a bulge or weakening in the wall of a blood vessel within the brain. The pressure from the flowing blood can cause the weakened area to balloon out, which can put pressure on surrounding structures and increase the risk of rupture. When an intracranial aneurysm ruptures, it can cause bleeding in the brain, also known as a hemorrhagic stroke.
In 2022, the global Intracranial Aneurysm market was valued at USD 1.2 Billion and is expected to reach USD 2.7 billion in 2032. This market is estimated to register a CAGR of 8.8 % between 2023 and 2032
There are several factors that can increase the risk of developing intracranial aneurysms, including smoking, high blood pressure, family history of aneurysms, and certain medical conditions such as polycystic kidney disease and connective tissue disorders. Symptoms may not be present until an aneurysm has ruptured; however, some individuals may experience headaches or vision changes beforehand.
Treatment options for intracranial aneurysms vary depending on various factors such as size and location but may include surgery or endovascular procedures. It is important to seek medical attention immediately if any symptoms are present or if there is a family history of intracranial aneurysms to prevent potential complications.

Key Takeaway
By Type, the Endovascular coiling segment dominated the largest market share in type analysis and accounted for the largest revenue share in the Intracranial Aneurysm market in 2022.
By end-user, the hospital's sector segment dominated the largest market share in end-user analysis
In 2022, North America dominated the market with the highest revenue share of 27%.
Request For Sample Report Here: https://market.us/report/intracranial-aneurysm-market/request-sample/
Regional Snapshot
North America:

North America dominates the intracranial aneurysm market. It is anticipated to maintain its substantial market part.

The United States, in particular, is one of the major contributors to the industry because of its high-tech health infrastructure, the high frequency of intracranial aneurysms, and an enormous patient base.

This region is home to established research institutes with a solid reputation, top medical device manufacturers, and good reimbursement policies which aid in the growth of the market.

Europe:

Europe is a major player in the intracranial market for aneurysms and countries like Germany, France, and the United Kingdom being the major players.

A well-developed health infrastructure, increased awareness of earlier diagnosis, and advances in treatments contribute to the growth of markets within the region.

Europe also has a significant emphasis on research and development which has led to the development of new technologies and equipment to diagnose and treat intracranial aneurysms.

Asia Pacific:

The Asia Pacific region is expected to see substantial growth in the intracranial aneurysm market owing to rising healthcare costs as well as improved healthcare infrastructure as well as increased awareness of earlier diagnosis and treatment.

Countries like China, Japan, South Korea and India are major players in the growth of the market across this region.

The huge patient base and a growing population of elderly as well as advancements in medical technology drive demand for aneurysm intracranial diagnosis and treatment.

Latin America:

Latin America is a growing market for the diagnosis of intracranial aneurysms and treatment.

Brazil, Mexico, and Argentina are the main contributors to this region. They are an improvement in healthcare infrastructure and a rise in accessibility to medical technology and therapies.

Market growth across Latin America is also driven by the increasing rate of risk factors like smoking and hypertension that contribute to the growth of intracranial aneurysms.

Middle East and Africa:

The Middle East and Africa region is a smaller portion of the market for intracranial aneurysms however, it is slowly increasing.

Countries like Saudi Arabia, the United Arab Emirates, as well as South Africa, are witnessing increased investment in health infrastructure as well as the use of modern technology in medicine.

The growth of the market in the region is fueled by the increasing awareness of intracranial aneurysms. They are also improving their diagnostic abilities, as well as expanding treatment options.
Drivers
Increasing Vaccination Programs: The growing emphasis on vaccination programs worldwide, especially for diseases like influenza, hepatitis, and human papillomavirus (HPV), is driving the demand for vaccine adjuvants. Adjuvants help enhance the immune response, leading to improved vaccine efficacy and broader protection.
Rising Prevalence of Infectious Diseases: The global burden of infectious diseases, including viral and bacterial infections, is a significant driver for the vaccine adjuvants market. Adjuvanted vaccines can provide better protection against these diseases, leading to increased demand.
Technological Advancements: Advances in adjuvant technologies have expanded the range of applications in vaccine development. Novel adjuvants are being developed to improve vaccine safety, increase immunogenicity, and enable the development of vaccines for challenging pathogens.
Government Initiatives and Funding: Governments worldwide are actively promoting vaccination campaigns and investing in research and development activities related to vaccines. Supportive government policies, grants, and funding are driving the growth of the vaccine adjuvants market.
Growing Aging Population: The elderly population is more susceptible to infectious diseases, making them a high-priority group for vaccination. Vaccine adjuvants help enhance the immune response in older individuals, leading to improved protection against diseases.
Restraints
Stringent Regulatory Requirements: Adjuvants are subject to stringent regulatory requirements to ensure their safety and efficacy. The complex regulatory landscape can pose challenges for market players in terms of compliance and approval processes, leading to delays and increased costs.
Vaccine Hesitancy and Safety Concerns: Vaccine hesitancy, fueled by misinformation and safety concerns, can affect the uptake of vaccines, including adjuvanted vaccines. Public perception and confidence in vaccination can impact the demand for vaccine adjuvants.
High Development Costs: Developing adjuvanted vaccines involves significant research and development costs, including clinical trials and regulatory compliance. The high cost of development can be a barrier, particularly for small and medium-sized enterprises (SMEs) in the market.
Limited Adoption in Developing Countries: The adoption of adjuvanted vaccines in developing countries may be limited due to cost constraints, lack of infrastructure, and challenges in vaccine distribution and storage, affecting the demand for vaccine adjuvants.
Adverse Reactions and Side Effects: Although vaccine adjuvants are generally considered safe, there can be rare instances of adverse reactions or side effects. Safety concerns related to adjuvanted vaccines can influence public perception and acceptance of these products.
Opportunities
Technological Advancements: Advancements in diagnostic imaging techniques, such as magnetic resonance imaging (MRI) and computed tomography angiography (CTA), provide opportunities for early detection and accurate diagnosis of intracranial aneurysms. Similarly, advancements in endovascular techniques and devices, such as flow diverters and stents, offer minimally invasive treatment options.
Increasing Awareness and Screening Programs: The growing awareness about intracranial aneurysms and their potential complications creates opportunities for screening programs and early intervention. Public health campaigns and educational initiatives can contribute to early diagnosis and timely treatment, improving patient outcomes.
Rising Healthcare Expenditure: Increasing healthcare expenditure in both developed and developing countries provides opportunities for the expansion of healthcare infrastructure and access to advanced diagnostic and treatment modalities for intracranial aneurysms. This can lead to improved patient care and increased demand for related products and services.
Collaborative Research and Development: Collaboration between academic institutions, healthcare providers, and industry players can drive research and development efforts in the field of intracranial aneurysms. Collaborative initiatives can lead to the discovery of new treatment modalities, devices, and biomarkers for improved diagnosis and personalized treatment options.
Emerging Markets: Growing economies and improving healthcare infrastructure in emerging markets present opportunities for market expansion. Increased access to healthcare services, rising disposable incomes, and a growing patient population contribute to the demand for intracranial aneurysm diagnosis and treatment.
Make an inquiry before picking up this report @ https://market.us/report/intracranial-aneurysm-market/#inquiry
Challenges
Lack of Symptomatic Presentation: Intracranial aneurysms often remain asymptomatic until they rupture, making early detection and diagnosis challenging. The lack of specific symptoms can delay timely intervention and increase the risk of complications.
Surgical Complexity and Risks: Surgical treatment options for intracranial aneurysms, such as clipping and endovascular coiling, can be complex and carry risks of complications. The technical expertise required for these procedures and the potential for adverse events pose challenges in providing optimal patient care.
Limited Treatment Options for Complex Aneurysms: Complex intracranial aneurysms, including large or wide-necked aneurysms and those located in challenging anatomical locations, present treatment challenges. Limited treatment options for such cases can impact patient outcomes and necessitate further research and development in this area.
Cost Constraints and Reimbursement Issues: The high cost associated with diagnosis, treatment, and long-term management of intracranial aneurysms can pose challenges, especially in regions with limited healthcare resources. Inadequate reimbursement policies and coverage limitations can further hinder access to appropriate care.
Patient Compliance and Follow-up: Successful treatment of intracranial aneurysms requires ongoing patient compliance and follow-up to monitor the condition and prevent potential complications. Ensuring patient adherence to treatment plans and long-term surveillance can be challenging, potentially impacting treatment outcomes.
Key Market Players
Braun
Delta Surgical
Evonos Gmbh & Co. KG
Integra Life-Science Holding Corporation
Medtronic PLC
Microport Scientific Corporation
Mizuho Medical Incorporation
Spiegelberg
Stryker Corporation
Terumo Global
Johnson and Johnson Services Inc.
Codman Neuro
Other Key Players
Key Market Segments
Based on Type
Surgical Clipping
Endovascular Coiling
Flow Diverters
Other Types
Based on End-User
Hospitals
Clinics
Ambulatory Surgical Centers
Other End-Users
Top Impacting Factors
Disease Prevalence and Outbreaks: The prevalence of infectious diseases and outbreaks play a crucial role in driving the demand for vaccines and, consequently, vaccine adjuvants. The occurrence of epidemics or pandemics can lead to a surge in vaccine development activities and the need for adjuvants to enhance vaccine efficacy.
Government Immunization Policies: Government immunization policies and initiatives have a direct impact on the vaccine adjuvants market. The introduction of new vaccines into national immunization programs, expansion of vaccination coverage, and funding for vaccine development and production can significantly drive the demand for adjuvanted vaccines.
Technological Advancements: Advancements in vaccine technologies and adjuvant formulations have a profound impact on the market. Innovative adjuvant technologies that offer improved safety, increased immunogenicity, and better antigen presentation can drive the adoption of adjuvant vaccines.
Regulatory Landscape: Regulatory frameworks and guidelines play a critical role in shaping the vaccine adjuvants market. Stringent regulatory requirements for the approval and commercialization of adjuvanted vaccines can impact the time and cost of development, as well as market entry barriers for new players.
Vaccine Hesitancy and Public Perception: Vaccine hesitancy, driven by factors such as safety concerns, misinformation, and distrust, can affect the demand for adjuvant vaccines. Public perception and acceptance of vaccines, including those containing adjuvants, play a significant role in the market's growth.
Healthcare Infrastructure and Access: The availability and accessibility of healthcare infrastructure, including vaccination centers, cold chain storage, and distribution networks, are crucial factors that influence the adoption of adjuvant vaccines. Adequate infrastructure is necessary for the effective utilization of vaccines and adjuvants.
Recent Developments
January 20, 2022: Codman Neuro, part of Johnson & Johnson, announced the introduction of its latest device, called the ENVOY Transcarotid Stent System, for the treatment of carotid artery diseases as well as intracranial aneurysms.

October 20, 2021: Medtronic announced the launch of their Pipeline Flex Embolization Device that incorporates Shield Technology, designed to stop the rupture of brain aneurysms as well as preserve circulation to the vital regions in the brain.

July 20, 2021: Cerenovus, a subsidiary of Johnson & Johnson, announced the introduction of its new device, called the EMBOTRAP III Revascularization Device that will be used to treat stroke ischemic.
Report Scope
| | |
| --- | --- |
| Report Attribute | Details |
| The market size value in 2022 | USD 1.2 Bn |
| Revenue Forecast by 2032 | USD 2.7 Bn |
| Growth Rate | CAGR Of 8.8% |
| Regions Covered | North America, Europe, Asia Pacific, Latin America, and Middle East & Africa, and Rest of the World |
| Historical Years | 2017-2022 |
| Base Year | 2022 |
| Estimated Year | 2023 |
| Short-Term Projection Year | 2028 |
| Long-Term Projected Year | 2032 |
Frequently Asked Questions
Q: What is the current size of the Intracranial Aneurysm Market?
A: The Global Intracranial Aneurysm Market size is USD 1.2 Billion in 2022.
Q: What is the projected growth rate for Intracranial Aneurysm Market?
A: The Intracranial Aneurysm Market is expected to grow at a CAGR of 8.8% from 2023 to 2032.
Q: What are some of the key players in the Intracranial Aneurysm Market?
A: Some of the key players in the Intracranial Aneurysm market include Braun, Delta Surgical, Evonos Gmbh & Co. KG, Integra Life-Science Holding Corporation, Medtronic PLC, Microport Scientific Corporation, Mizuho Medical Incorporation, Spiegelberg, Stryker Corporation, Terumo Global, Johnson and Johnson Services Inc., Codman Neuro, Other Key Players
Contact:
Global Business Development Team – Market.us
Market.us (Powered by Prudour Pvt. Ltd.)
Send Email: [email protected]
Address: 420 Lexington Avenue, Suite 300 New York City, NY 10170, United States
Tel: +1 718 618 4351
Website: https://market.us
Content has been published via 11press. for more details please contact at [email protected]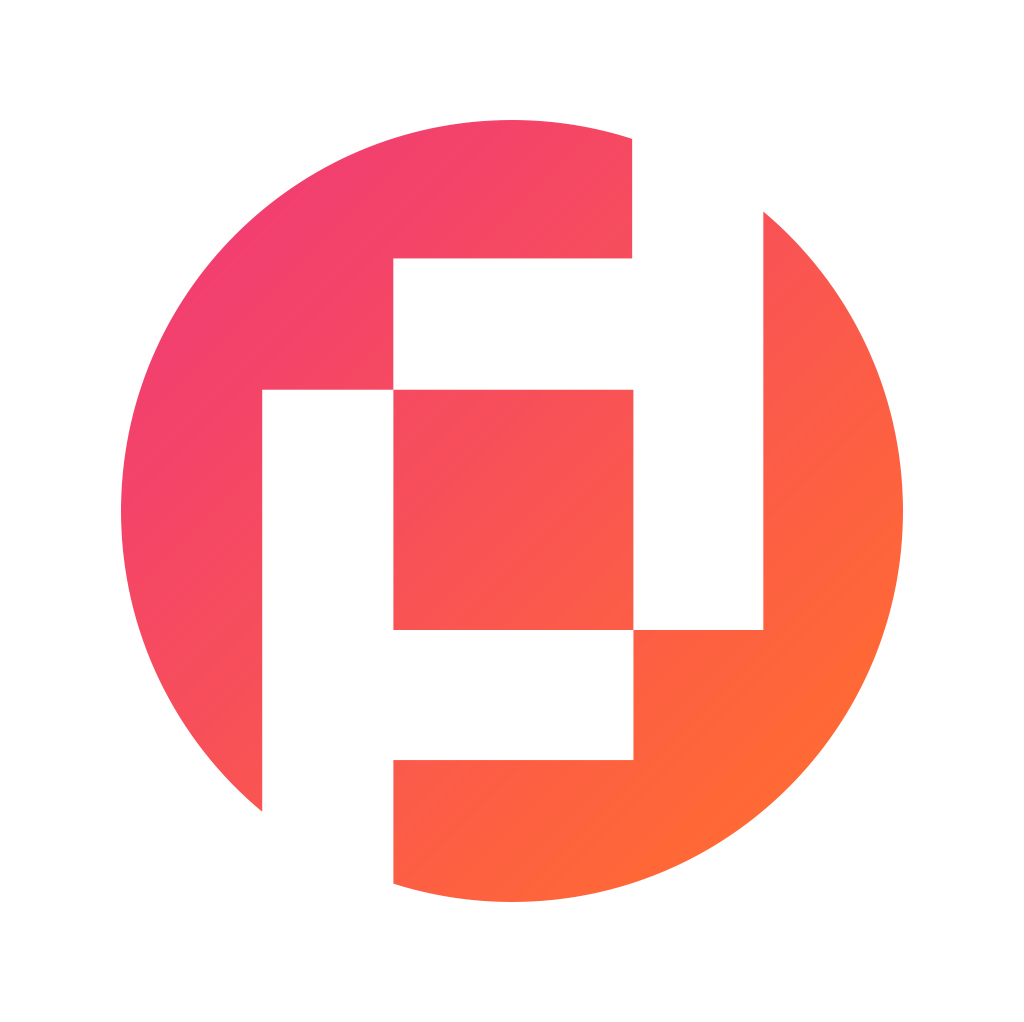 Prudour Private Limited
The team behind market.us, marketresearch.biz, market.biz and more. Our purpose is to keep our customers ahead of the game with regard to the markets. They may fluctuate up or down, but we will help you to stay ahead of the curve in these market fluctuations. Our consistent growth and ability to deliver in-depth analyses and market insight has engaged genuine market players. They have faith in us to offer the data and information they require to make balanced and decisive marketing decisions.
More Posts By Prudour Private Limited