USB Hub Market Share to Hit USD 8.4 Billion, Globally, by 2032 with 7+% CAGR – Comprehensive Report by Market.us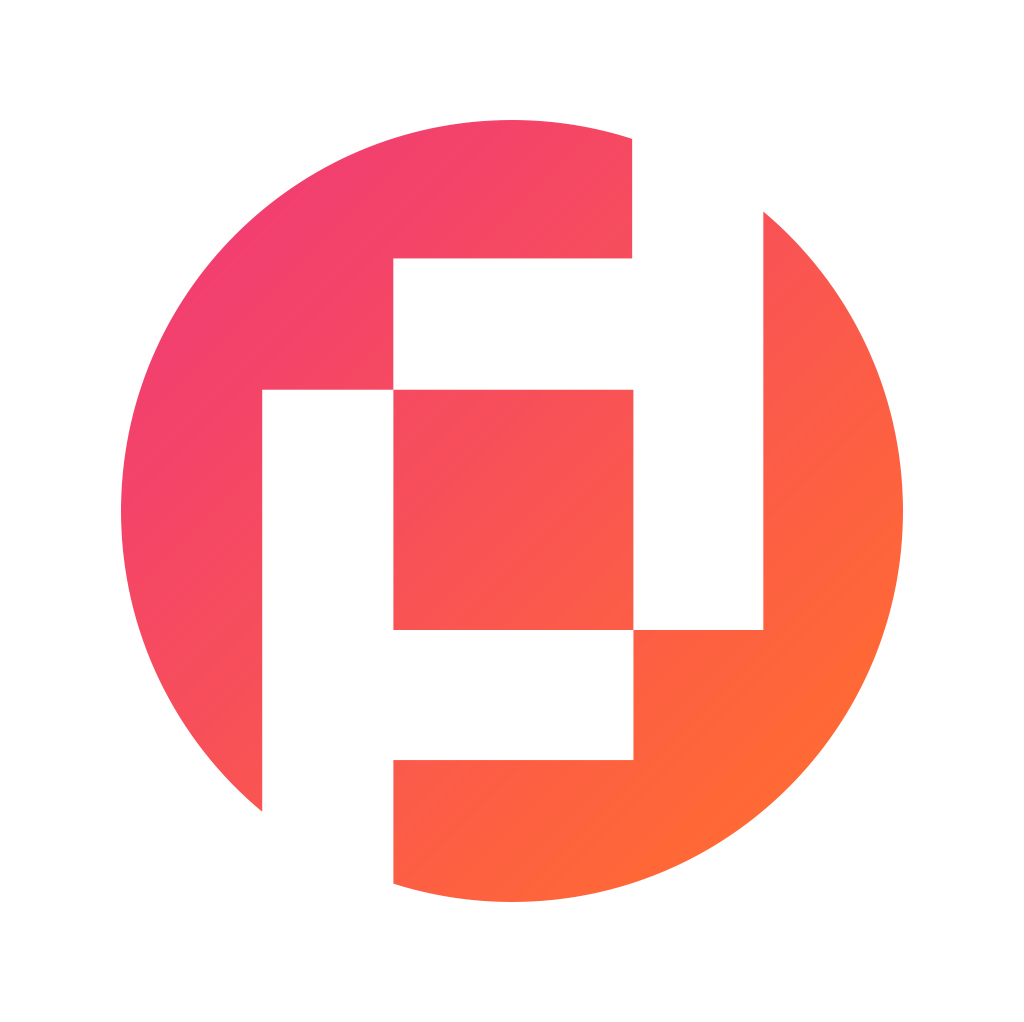 Prudour Private Limited
Updated · Jul 27, 2023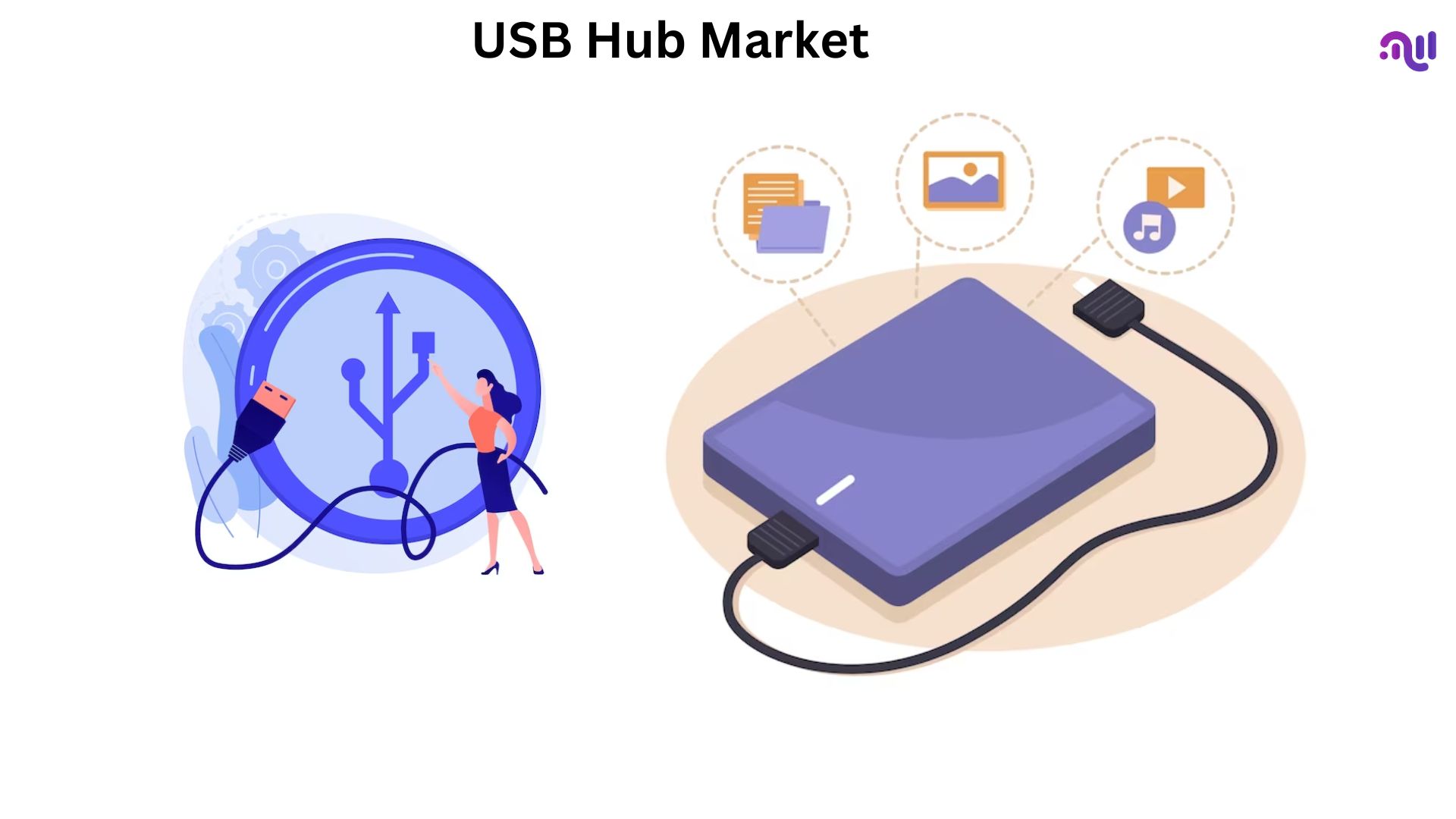 Market Overview
Published Via 11Press : The USB hub market has witnessed significant growth in recent years due to the increasing demand for additional USB ports. A USB hub is a device that allows multiple USB peripherals to be connected to a single computer port. This enables users to connect multiple devices such as keyboards, mice, printers, and external hard drives simultaneously.
USB Hub Market size is predicted to grow to approximately USD 8.4 Billion before 2032. This is up starting at USD 4.1 Billion by 2022. This is projected to increase by a rate of 7.60% during the forecast timeframe from 2023 until 2032.
One of the key drivers of the USB hub market is the proliferation of smart devices and their connectivity requirements. With the rise in popularity of smartphones, tablets, and other portable devices, there is a growing need for more accessible charging and data transfer options. USB hubs offer an efficient solution by expanding the number of available ports on these devices.
The USB hub market is also benefiting from technological advancements that have improved its functionality and compatibility. For instance, modern USB hubs are equipped with features like fast charging capabilities, data transfer speeds up to 10 Gbps (USB 3.2 Gen 2), and backward compatibility with older versions of USB ports. These advancements have made USB hubs more versatile and appealing to consumers looking for convenient connectivity solutions across various devices.
For insights on global, regional, and country-level parameters with growth opportunities from 2023 to 2033 – Download a FREE sample report @ https://market.us/report/usb-hub-market/request-sample/
Key Takeaway
The global USB Hub market is expected to grow at a CAGR of 7.60% from 2023 to 2029.
The growth of the market is being driven by the increasing demand for USB hubs from various end-users, such as businesses, consumers, and educational institutions.
The rising popularity of portable devices, such as smartphones and tablets, is also contributing to the growth of the market.
The increasing adoption of USB 3.0 hubs is another key trend driving the market.
The major players in the market include Anker, Sabrent, Inateck, UGREEN, and ORICO.
Regional Snapshot
North America: North America is an important marketplace for USB hubs driven by the widespread use of laptops, computers, and other devices that are USB-enabled in the region. 

It is believed that the United States and Canada are major contributors to the USB hub industry in North America.

 

This demand is driven by schools, companies, and consumers who want to expand connectivity options and increase efficiency.

 

USB hubs equipped with modern features such as high-speed data transfer as well as multiple ports and compatible with different types of devices are popular in the area.

Europe: Europe is another significant marketplace for USB hubs, with nations such as Germany and Germany, the United Kingdom, France, and Italy are major users. 

Europe's robust IT infrastructure and technologically-savvy people have contributed to the rising need for USB hubs.

 

Due to the increasing use of remote working it is becoming more important to have efficient set-ups for home offices has increased which has led to a rise in the demand for USB hubs that have docking capabilities as well as enhanced connectivity choices.

Asia Pacific: The Asia Pacific region has seen significant growth in the USB hub market due to the growing IT business and widespread use of technology. 

China, Japan, South Korea, as well as India, are major participants in the market.

 

This region's ability to manufacture has created a wide range of USB hubs at varying cost points.

 

In addition, the strong E-sports and gaming culture is a major reason for the need for USB hubs that are high-performing and that are specifically designed to work with gaming accessories.

Latin America: Latin America's USB hub market has been increasing, with countries like Brazil, Mexico, and Argentina at the forefront. 

The increasing popularity of tablets, smartphones, and laptops has boosted increasing demand for USB hubs since users are looking to connect several devices at once.

 

Furthermore, the advent of online marketplaces has helped make USB hubs accessible to users across the world.

Middle East and Africa: USB hub market within the Middle East and Africa has seen a moderate increase. 

Countries such as the of United Arab Emirates, Saudi Arabia, and South Africa are the main participants in this market.

 

Demand is driven by the growing utilization of technology used for work and leisure reasons.

 

Educational institutions and businesses also help in the growth of the market since they outfit their offices and rooms with USB hubs that provide more connection.
Market Players
Anker Innovations Co. Ltd
Conceptronic
Vaunix Technology Corp.
Belkin International, Inc.
Honeywell International
Texas Instruments
Other Key Players
Directly Purchase a copy of the report | Quick Delivery Available – buy: https://market.us/purchase-report/?report_id=103253
Market Segmentation
By Type
By End-User
Drivers
Increased Adoption of USB-Enabled Devices: The growing use of USB-enabled devices such as laptops, computers, smartphones, tablets, gaming consoles, and other electronics has significantly boosted the demand for USB hubs. As users seek to connect multiple peripherals and accessories simultaneously, USB hubs provide a convenient and efficient solution.
Rising Need for Connectivity and Expansion: USB hubs offer users the ability to expand the number of USB ports available on their devices. With the increasing reliance on various USB accessories and peripherals, such as external hard drives, printers, keyboards, mice, and webcams, the demand for USB hubs has surged.
Remote Work and Home Office Setups: The shift to remote work and the need for efficient home office setups have contributed to the demand for USB hubs. As individuals and businesses adapt to hybrid work models, USB hubs with docking capabilities and enhanced connectivity options become essential tools for productivity.
Gaming and E-Sports Industry: The gaming and e-sports industry has seen significant growth, with a rising number of gaming peripherals requiring USB connections. Gamers often require multiple USB ports for their keyboards, mice, controllers, and other accessories, driving the demand for high-performance USB hubs tailored to gaming needs.
Technological Advancements: USB hub manufacturers continuously innovate to offer higher data transfer speeds, better power delivery, and improved compatibility. Advancements in USB technology, such as USB 3.0, USB 3.1, and USB-C, have stimulated market growth as users seek faster and more versatile connectivity options.
Restraints
Compatibility Issues: One of the primary challenges for USB hub manufacturers is ensuring compatibility with various devices and operating systems. Some devices may not work optimally with certain USB hubs, leading to compatibility issues and customer dissatisfaction.
Data Transfer Speed Limitations: Although USB technology has evolved to offer faster data transfer speeds, some USB hubs may still face limitations when multiple devices are connected simultaneously. Users may experience reduced data transfer rates when numerous peripherals are in use.
Power Delivery Constraints: While USB hubs often provide power to connected devices, they may have limitations in delivering sufficient power to charge power-hungry devices like laptops or high-end smartphones. This can be a concern for users who rely on USB hubs for charging purposes.
Market Saturation and Price Sensitivity: The USB hub market has become highly competitive, leading to a saturation of options. Price sensitivity among consumers may pose challenges for manufacturers to maintain profit margins, especially with low-cost alternatives available.
Wireless Connectivity Alternatives: The increasing popularity of wireless connectivity options, such as Bluetooth and Wi-Fi, for certain peripherals may reduce the demand for traditional wired USB connections. Some users may prefer wireless solutions for added convenience and reduced cable clutter.
Global Supply Chain Disruptions: The COVID-19 pandemic and other global events have caused disruptions in supply chains, affecting the production and distribution of electronic devices, including USB hubs. Such disruptions can impact market growth and availability.
Opportunities
Rapid Technological Advancements: The USB hub market presents significant opportunities for manufacturers to capitalize on ongoing technological advancements. As USB standards continue to evolve, such as the introduction of USB 4.0 and USB 4.1, there is a chance to create USB hubs that support higher data transfer speeds and more versatile connectivity options.
Expanding Application Areas: USB hubs find applications in a wide range of industries, including IT, gaming, entertainment, healthcare, education, and more. The growing adoption of electronic devices across these sectors opens up new avenues for USB hub manufacturers to cater to specific needs, such as medical-grade USB hubs for healthcare settings or rugged USB hubs for industrial environments.
Increasing Demand for Type-C Hubs: The rising popularity of USB Type-C connectors, known for their reversible design and power delivery capabilities, creates opportunities for USB hub manufacturers. USB Type-C hubs offer enhanced compatibility with modern devices and can provide fast charging and data transfer for a range of gadgets.
Growing Remote Work and Hybrid Work Models: The shift to remote work and hybrid work models presents a significant opportunity for USB hub manufacturers. As more individuals and businesses set up home offices and flexible workspaces, there is an increased demand for USB hubs that can support multiple peripherals and improve productivity.
Customization and Specialization: USB hub manufacturers can explore opportunities to offer customized solutions tailored to specific customer requirements. This could include USB hubs with unique designs, branded promotional USB hubs for businesses, or hubs optimized for particular industries and use cases.
Challenges
Intense Market Competition: The USB hub market is highly competitive, with numerous players offering a variety of products at different price points. Standing out in such a competitive landscape requires innovative features, exceptional quality, and effective marketing strategies.
Compatibility and Interoperability Issues: Ensuring compatibility with a wide range of devices and operating systems remains a challenge for USB hub manufacturers. Addressing interoperability issues and providing seamless plug-and-play experiences for users is critical.
Quality and Reliability Concerns: USB hubs that are of inferior quality or lack proper safety features can lead to data loss, device damage, or even pose safety risks. Ensuring high-quality components and adherence to industry standards is vital to building customer trust.
Evolving User Expectations: As technology advances, user expectations evolve as well. Consumers may demand faster data transfer speeds, higher power delivery, and improved durability from USB hubs. Manufacturers must keep pace with these changing expectations.
Counterfeit Products: The presence of counterfeit USB hubs in the market poses a challenge to genuine manufacturers. These counterfeit products may not meet safety standards and can negatively impact the reputation of legitimate brands.
Supply Chain Disruptions: Global events like the COVID-19 pandemic and trade disruptions can affect the supply chain, leading to component shortages or production delays. Maintaining a stable supply chain is crucial for meeting market demands.
Transition to Wireless Connectivity: The increasing popularity of wireless peripherals and connectivity options may pose a challenge to the traditional wired USB hub market. Manufacturers must find ways to add value and convenience to wired USB hubs to stay competitive.
Make an inquiry before picking up this report @ https://market.us/report/usb-hub-market/#inquiry
The Future Prospects of The USB Hub Market
Additionally, advancements in technology are driving the adoption of higher-speed data transfer protocols like USB 3.0 and USB 3.1 Gen 2. This has created opportunities for manufacturers to develop more sophisticated and efficient USB hubs that can support these faster transfer speeds. Moreover, with the emergence of new form factors like compact and portable USB hubs, there is a growing segment of consumers who value convenience without compromising functionality.
Furthermore, as businesses and industries become increasingly digitized and interconnected, the demand for reliable and robust connectivity solutions will only grow stronger. This bodes well for the future growth prospects of the USB hub market as it plays a crucial role in ensuring seamless connections between various devices in both personal and professional settings. Overall, with continuous innovation and increasing reliance on technology-driven solutions across different sectors, it is safe to say that the future outlook for the USB hub market looks extremely promising.
Recent Developments
in September 2021:our know-how in energy-efficient power electronics and an enterprise server power supply unit that has up to 80% more power density as well as an 11% improvement in efficiency. It was developed through Delta Electronics and Texas Instruments Gallium Nitride Technology are the experts in power electronics that are energy efficient.
The date for June 2021 is According to the Sony Semiconductor Solutions Corporation the model IMX585, a 1/1.2-type 4K determine CMOS image camera sensor that can create the dynamic range of the newly developed model within one revelation and will be made available in a short time.
Report Scope
| | |
| --- | --- |
| Report Attribute | Details |
| The market size value in 2022 | USD 4.1 Bn  |
| Revenue Forecast by 2032 | USD 8.4 Bn |
| Growth Rate | CAGR Of 7.60% |
| Regions Covered | North America, Europe, Asia Pacific, Latin America, and Middle East & Africa, and Rest of the World |
| Historical Years | 2017-2022 |
| Base Year | 2022 |
| Estimated Year | 2023 |
| Short-Term Projection Year | 2028 |
| Long-Term Projected Year | 2032 |
Frequently Asked Questions 
Q: What is the current size of the USB Hub Market?
A: The Global USB Hub Market size is USD 4.1 Bn in 2022.
Q: What is the projected growth rate for USB Hub Market?
A: The USB Hub Market is expected to grow at a CAGR of 7.60% from 2023 to 2032.
Q: What are some of the key players in the USB Hub Market?
A: Some of the key players in the USB Hub market include Anker Innovations Co. Ltd, Conceptronic, Vaunix Technology Corp., Belkin International, Inc., Honeywell International, Texas Instruments, and Other Key Players
Contact:
Global Business Development Team – Market.us
Market.us (Powered by Prudour Pvt. Ltd.)
Send Email: [email protected]
Address: 420 Lexington Avenue, Suite 300 New York City, NY 10170, United States
Tel: +1 718 618 4351
Website: https://market.us/
Content has been published via 11press. for more details please contact at [email protected]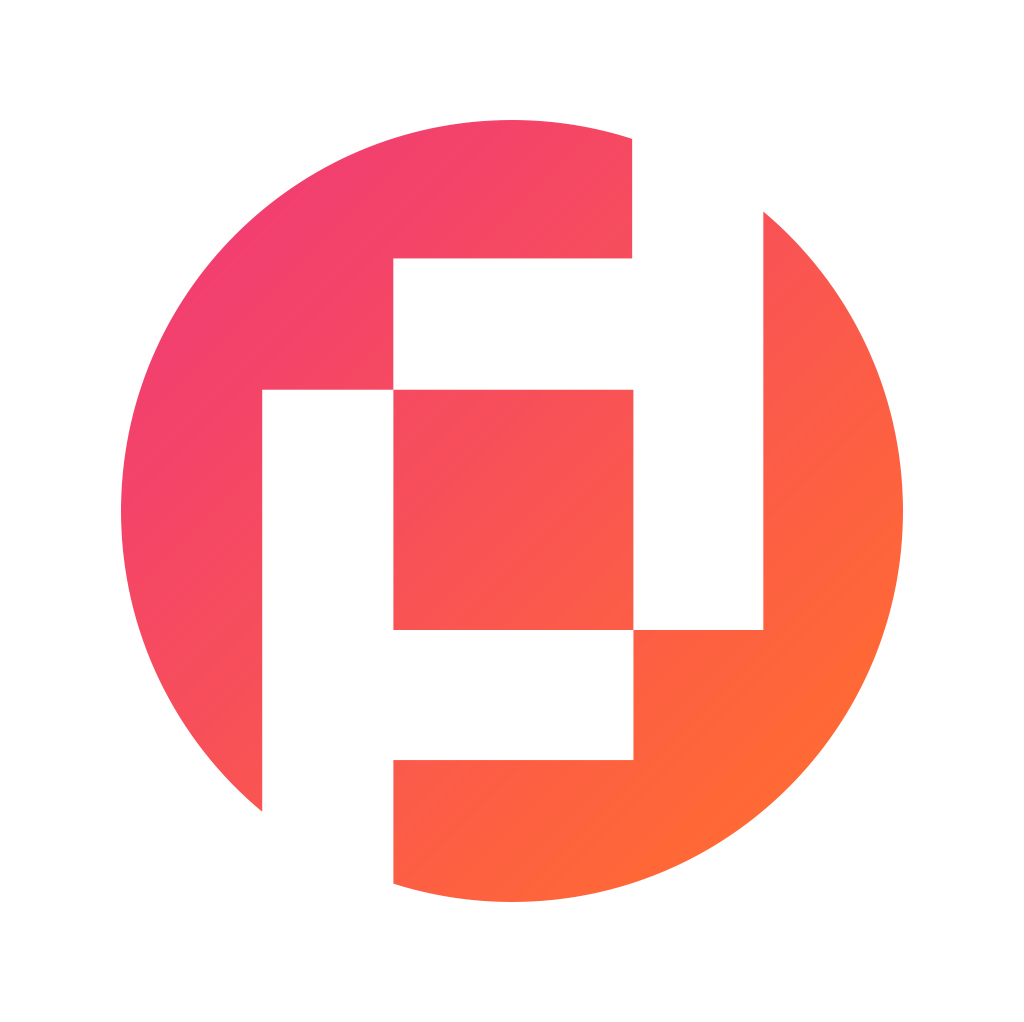 Prudour Private Limited
The team behind market.us, marketresearch.biz, market.biz and more. Our purpose is to keep our customers ahead of the game with regard to the markets. They may fluctuate up or down, but we will help you to stay ahead of the curve in these market fluctuations. Our consistent growth and ability to deliver in-depth analyses and market insight has engaged genuine market players. They have faith in us to offer the data and information they require to make balanced and decisive marketing decisions.
More Posts By Prudour Private Limited