Lane Keep Assist System Market Value Surge at 19.6% CAGR By 2032 | Market.us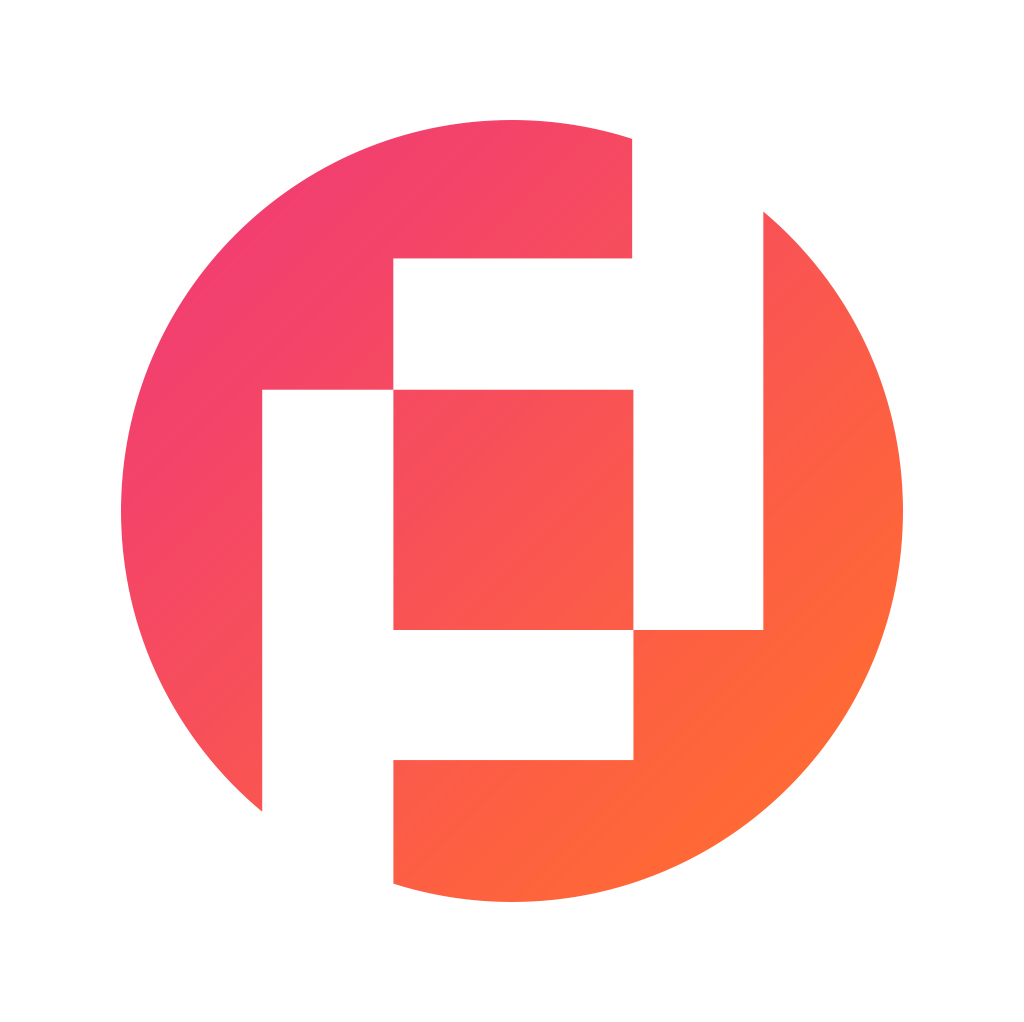 Prudour Private Limited
Updated · Apr 28, 2023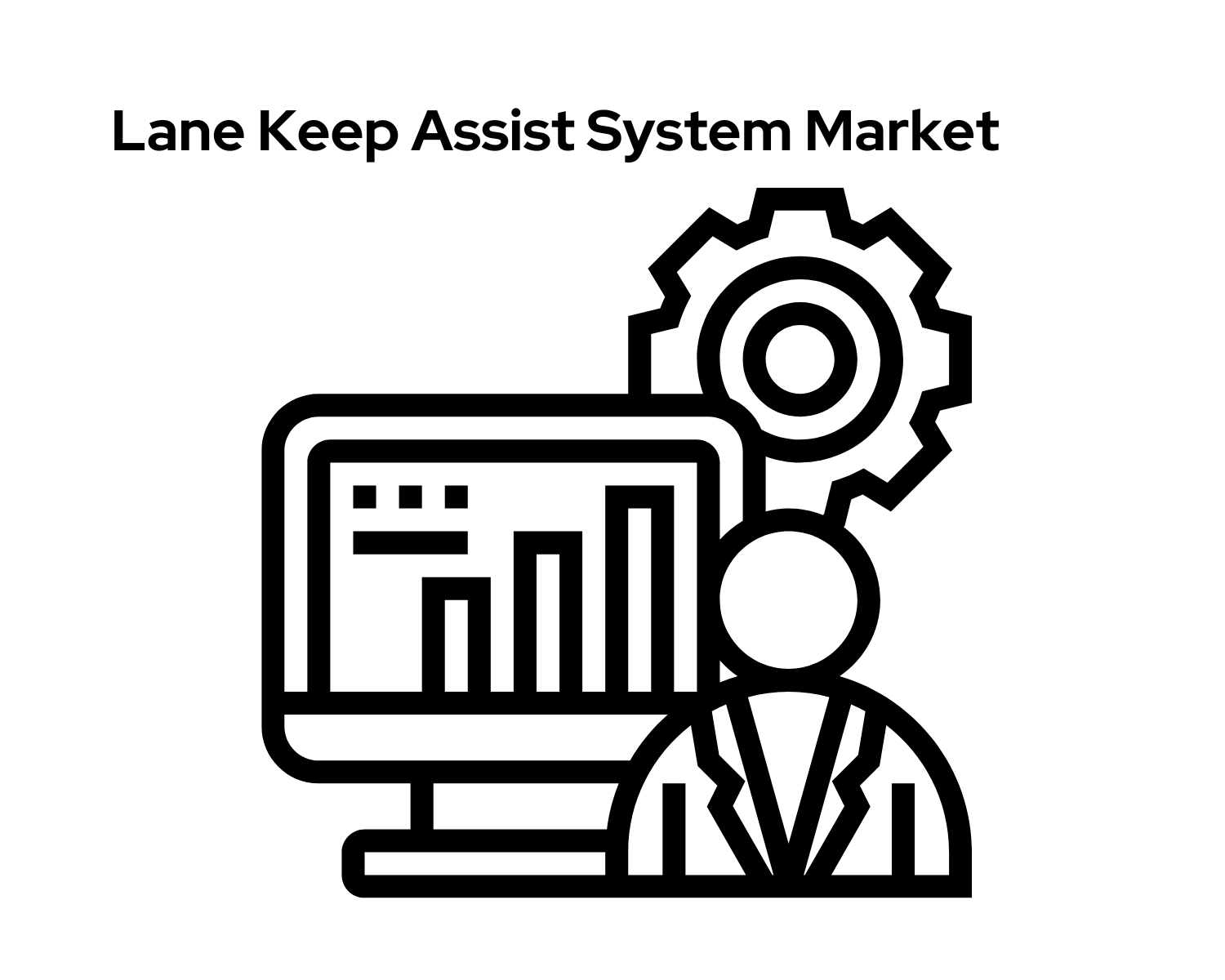 Published Via 11Press : The Lane Keep Assist (LKA) System Market generated valued at USD 7.13 billion in 2022 and is estimated to reach USD 40.8 billion by 2032, witnessing a CAGR of 19.6% from 2023 to 2032.
Lane Keep Assist System (LKAS) is an advanced driver assistance system (ADAS) designed to aid drivers in keeping their vehicle within its lane on the road. LKAS uses cameras and sensors to detect lane markings as well as how close a vehicle strays from them; should its drift cause warning, corrective actions like applying steering torque can help it return back on course if required. These technologies have become an increasing common feature on modern vehicles as part of improving road safety while decreasing accidents
Take Advantage of a Free Sample PDF Report | https://market.us/report/lane-keep-assist-system-market/request-sample
Key Benefits
Improved Safety: LKAS helps enhance safety by decreasing the risk of accidents caused by driver error, such as drifting out of their lane due to distraction or fatigue, among other sources. By giving early warning of potential incidents and taking corrective actions automatically when necessary, LKAS works towards keeping drivers and their passengers safe on the roads.
Reduce Driver Fatigue: LKAS helps decrease driver fatigue by taking on some of the responsibility for keeping vehicles within their lanes, relieving drivers of cognitive overload and decreasing fatigue-related accidents.
Enhance Comfort: LKAS can enhance driving comfort on long journeys or windy roads by offering a smoother and more stable ride experience.
Improved Fuel Efficiency: LKAS can assist in optimizing fuel consumption and decreasing emissions by helping vehicles stay centered within their lanes, which reduces corrective steering inputs that waste fuel. By keeping vehicles center, this technology optimizes consumption while simultaneously decreasing emissions.
Compliance With Safety Regulations: LKAS has quickly become an essential feature for automakers looking to meet regulatory compliance and consumer demand for advanced safety features in their cars. By including this technology in their product offering, automakers can differentiate their offerings while increasing competitiveness on the market.
Regional Snapshot
North America currently represents the highest market for LKAS worldwide due to high adoption of advanced safety technologies within this region, stringent safety regulations and increased consumer awareness about their benefits. United States and Canada are key drivers in driving North American market expansion for this technology.
Europe is another key market for LKAS, driven by its abundance of automotive manufacturers and dedication to improving road safety by adopting cutting-edge technologies. Germany, France and the UK are some of the key markets where LKAS finds significant opportunity.
Asia Pacific region has experienced substantial expansion of LKAS market as demand increases for luxury vehicles, disposable income levels rise and awareness about advanced safety technology increases. China, Japan and South Korea are major markets in this regard for LKAS solutions in this part of world.
Drivers
Increased interest for Advanced Driver Assistance Systems (ADAS): Consumers are becoming more interested in advanced driver assistance systems (ADAS) because it increases safety and comfort during driving. One key feature of an ADAS solution that has seen growth over time is Lane Keep Assist Systems, or LKAS; its popularity being one key reason behind its surge in market growth.
Government Regulation: Governments around the globe have recently implemented stricter road safety laws and are driving uptake of advanced technologies like LKAS by mandating increased regulation compliance.
Rising Awareness about the Advantages of ADAS: With increasing recognition of ADAS benefits comes greater demand. LKASS in particular is particularly appealing to consumers as it prevents accidents caused by drifting off course and out of their lanes.
Technological Advancements: Thanks to advances in sensor technology and artificial intelligence, more accurate and reliable LKAS systems are becoming possible; contributing directly to market expansion.
Growth in Luxury Car Segment: As LKAS products are predominantly utilized within luxury cars, their increased use is contributing to market expansion for this sector of LKAS production. As more consumers opt for luxury vehicles, demand will likely increase and thus LKAS supply will follow suit.
Restraints
High Cost: Due to their higher price point relative to other ADAS technologies, LKAS systems may prove unaffordable to some consumers and inhibit adoption rates in more price sensitive markets.
Technical Challenges: Lane Keep Assist System technology relies heavily on complex algorithms and sensors for accurate lane marking detection and to prevent vehicles from drifting off-lane, making any technical obstacles in their design or implementation an impediment to market growth.
Limited Access: At present, LKAS technology is only applicable to high-end luxury vehicles; thus limiting its market reach.
Low awareness among consumers: Although awareness for ADAS technologies is increasing, many consumers may still not understand its benefits or how much demand there may be for this technology. This could limit demand and hinder market expansion.
Under certain driving conditions, such as heavy rain or snowfall, LKAS technology may not perform optimally and thus limit its adoption in certain regions.
Opportunities
Consumer Interest in Semi-Autonomous Driving Features: Consumers have shown increased enthusiasm for semi-autonomous driving features that help increase safety while simultaneously decreasing driver workload. LKAS features are becoming an integral component of these systems and are expected to see continued rises in demand as these systems become more widely implemented.
Increased Interest in Electric and Hybrid Vehicles: With increasing popularity of both types of vehicles, safety features provided by LKAS manufacturers present an excellent opportunity for them to expand into this burgeoning market.
Sensor advancement: Advancements in sensor technology could significantly lower the costs associated with LKAS systems and make them more cost-effective and accessible to more consumers.
Government Regulation: Governments all around the world have become more focused on road safety, and this could increase adoption of LKAS technology. As safety regulations tighten up further, LKAS could become mandatory as part of vehicles.
Emerging Market Opportunities: Demand for LKAS technology has steadily been on the rise in emerging markets like Asia and the Middle East, creating opportunities for manufacturers of this system to broaden their market presence and expand.
Challenges
Compatibility Issues with Existing Vehicles: LKAS technology requires specific sensor and camera systems that may not work with all existing cars; retrofitting older vehicles with this type of tech can be expensive, making retrofitting less attractive options available to some consumers.
Reliability issues: LKAS technology relies on sensors and camera systems to accurately identify lane markings and obstacles, with any technical glitches leading to safety risks that limit market expansion.
Legal and Liability Issues: With LKAS technology continually developing, legal and liability concerns could emerge in cases when its failure prevents accidents from happening. Furthermore, due to no clear regulations and standards being put forth for it yet another obstacle might exist for its market expansion.
Consumer Receptivity: While LKAS technology could potentially provide numerous advantages for its consumers, some could feel uneasy entrusting control of their vehicle to an automated system – this may impede adoption rates and hamper market expansion.
High Cost: LKAS technology may come at a hefty cost, particularly when applied to lower-end vehicles, which could hinder its implementation in price-sensitive markets.
Inquire more or share questions if any before the purchase on this report at | https://market.us/report/lane-keep-assist-system-market/#inquiry
Top Impacting Factors
Increased Demand for Safety Features: Increased awareness and accidents have driven an upswing in safety features demand – including LKAS technology – with drivers making mistakes being one of the major causes. As this type of safety feature could reduce accidents caused by driver error and drive market growth accordingly, demand may only continue to increase over time.
Government Regulations: Governments worldwide have recently implemented laws designed to promote road safety, which should facilitate adoption of LKAS technology. For instance, all new vehicles sold within Europe by 2022 will require installed with this feature – expected to create substantial market expansion throughout that region.
Technological Innovation: Recent advancements in sensor and camera technology have enhanced the accuracy and reliability of LKAS systems, expected to lead to greater market adoption rates.
Increased Demand for Autonomous Vehicles: With growing consumer interest in autonomous driving systems, demand is expected to drive adoption of LKAS technology as it forms an essential element.
Rising disposable income: It is anticipated that rising consumer disposable income will propel adoption of LKAS technology in emerging markets where demand for luxury vehicles continues to surge.
Key Market Segments
Based on Function Type
Lane Departure Warning System
Lane Keeping System
Other Function Types
Based on the Sensor Type
Video Sensors
Laser Sensors
Infrared Sensors
Other Sensor Types
Based on Vehicle Type
Passenger Cars
Light Commercial Vehicles
Heavy Commercial Vehicles
Other Vehicle Types
Based on Sales Channel
OEM
Aftermarket
Other Sales Channel
Market Key Players:
Listed below are some of the most prominent lane keep assist system industry players:
Bendix
CONTINENTAL AG
Delphi Automotive PLC.
Denso Corporation
Hitachi Ltd
HYUNDAI MOBIS
Magna
MOBILEYE
Panasonic Corp.
Robert Bosch GmbH
SDS
VALEO
Visteon
WABCO Holdings Inc.
ZF Friedrichshafen AG
Other Key Players
Recent Development
Technological Advancements: Automotive manufacturers continue to enhance LKAS technology with more sophisticated sensors, cameras and software in order to increase accuracy and reliability of the system.
Increased Adoption: LKAS technology has become more ubiquitous as automakers strive to meet both government regulations and customer demand for safety features in new cars.
Collaboration and Partnership: Automotive manufacturers and technology firms have come together to collaborate on developing and improving LKAS technology. In 2020, Hyundai Mobis joined with Velodyne Lidar to design a high performance LKAS system.
Mergers and Acquisitions: In 2021, German automotive supplier ZF Friedrichshafen AG announced their purchase of WABCO Holdings; one of the leading providers of commercial vehicle safety technologies like LKAS.
Integrating with Other Systems: LKAS technology is being combined with other advanced driver assistance systems (ADAS), such as adaptive cruise control and emergency brake assistance systems to create more advanced safety solutions for vehicles.
Report Scope
| | |
| --- | --- |
| Report Attribute | Details |
| The market size value in 2022 | USD 40.8 Bn |
| Revenue forecast by 2032 | USD 7.13 Bn |
| Growth Rate | CAGR Of 19.6% |
| Regions Covered | North America, Europe, Asia Pacific, Latin America, and Middle East & Africa, and Rest of the World |
| Historical Years | 2017-2022 |
| Base Year | 2022 |
| Estimated Year | 2023 |
| Short-Term Projection Year | 2028 |
| Long-Term Projected Year | 2032 |
Frequently Asked Question
Q: What is the current market size for the Lane Keep Assist System Market?
A: According to a report by Market.us, the Lane Keep Assist System Market was valued at USD 7.13 billion in 2022 and is expected to reach USD 40.8 billion by 2032, growing at a CAGR of 19.6% during the forecast period.
Q: What are the key segments of the Lane Keep Assist System Market?
A: The Lane Keep Assist System Market can be segmented based on Function Type (Lane Departure Warning System, Lane Keeping System, Other Function Types), Based on Sensor Type (Video Sensors, Laser Sensors, Infrared Sensors, Other Sensor Types), Based on the Vehicle Type (Passenger Cars, Light Commercial Vehicles, Heavy Commercial Vehicles, Other Vehicle Types), Based on Sales Channel (OEM, Aftermarket, Other Sales Channel), and geography (North America, Europe, Asia-Pacific, Latin America, and Middle East & Africa).
Q: Who are the key players in the Lane Keep Assist System Market?
A: Some of the key players in the Lane Keep Assist System Market include Bendix, CONTINENTAL AG, Delphi Automotive PLC., Denso Corporation, Hitachi Ltd, HYUNDAI MOBIS, Magna, MOBILEYE, Panasonic Corp., Robert Bosch GmbH, SDS, VALEO, Visteon, WABCO Holdings Inc., ZF Friedrichshafen AG, Other Key Players.
Contact us
Contact Person: Mr. Lawrence John
Market.us (Powered By Prudour Pvt. Ltd.)
Tel: +1 718 618 4351
Send Email: [email protected]
Content has been published via 11press. for more details please contact at [email protected]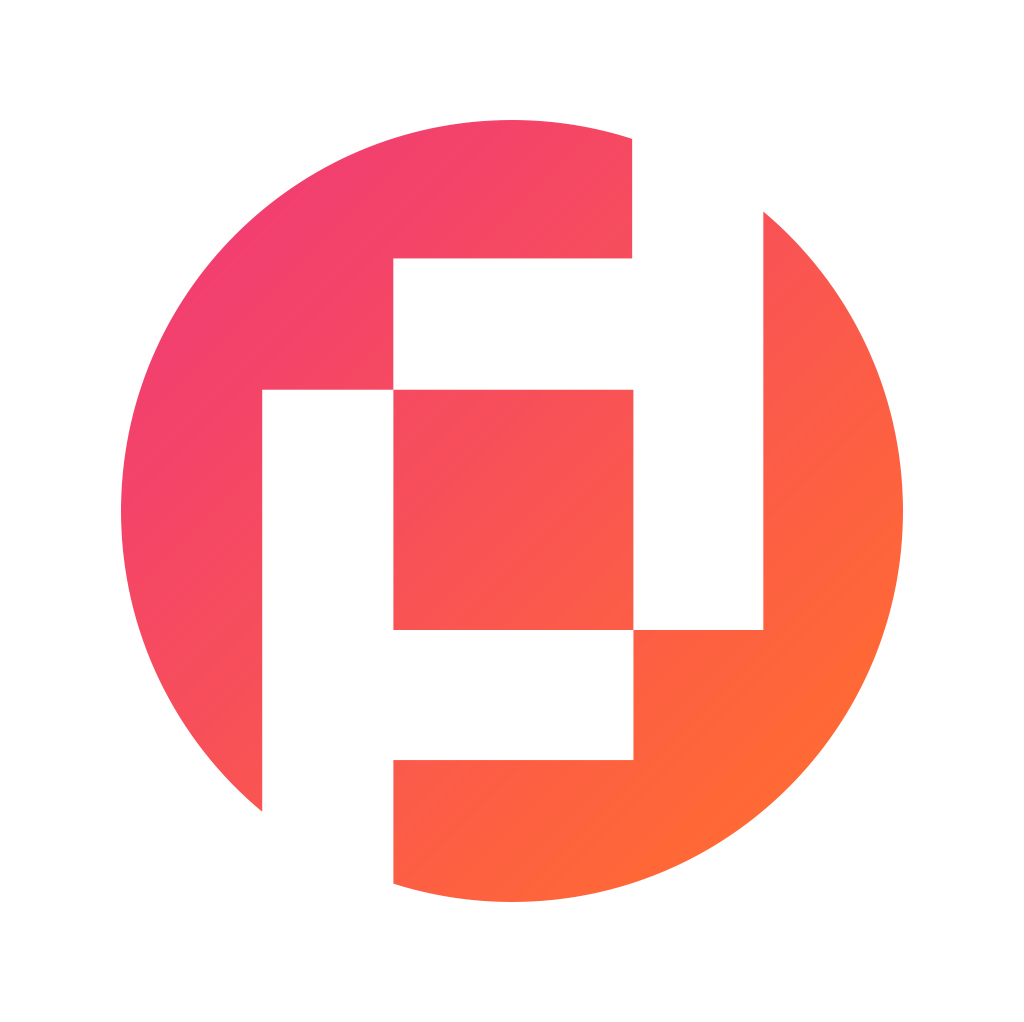 Prudour Private Limited
The team behind market.us, marketresearch.biz, market.biz and more. Our purpose is to keep our customers ahead of the game with regard to the markets. They may fluctuate up or down, but we will help you to stay ahead of the curve in these market fluctuations. Our consistent growth and ability to deliver in-depth analyses and market insight has engaged genuine market players. They have faith in us to offer the data and information they require to make balanced and decisive marketing decisions.
More Posts By Prudour Private Limited