Network as a Service Market Revenue to Cross USD 115.7 Billion, Globally, by 2032 | According To Market.us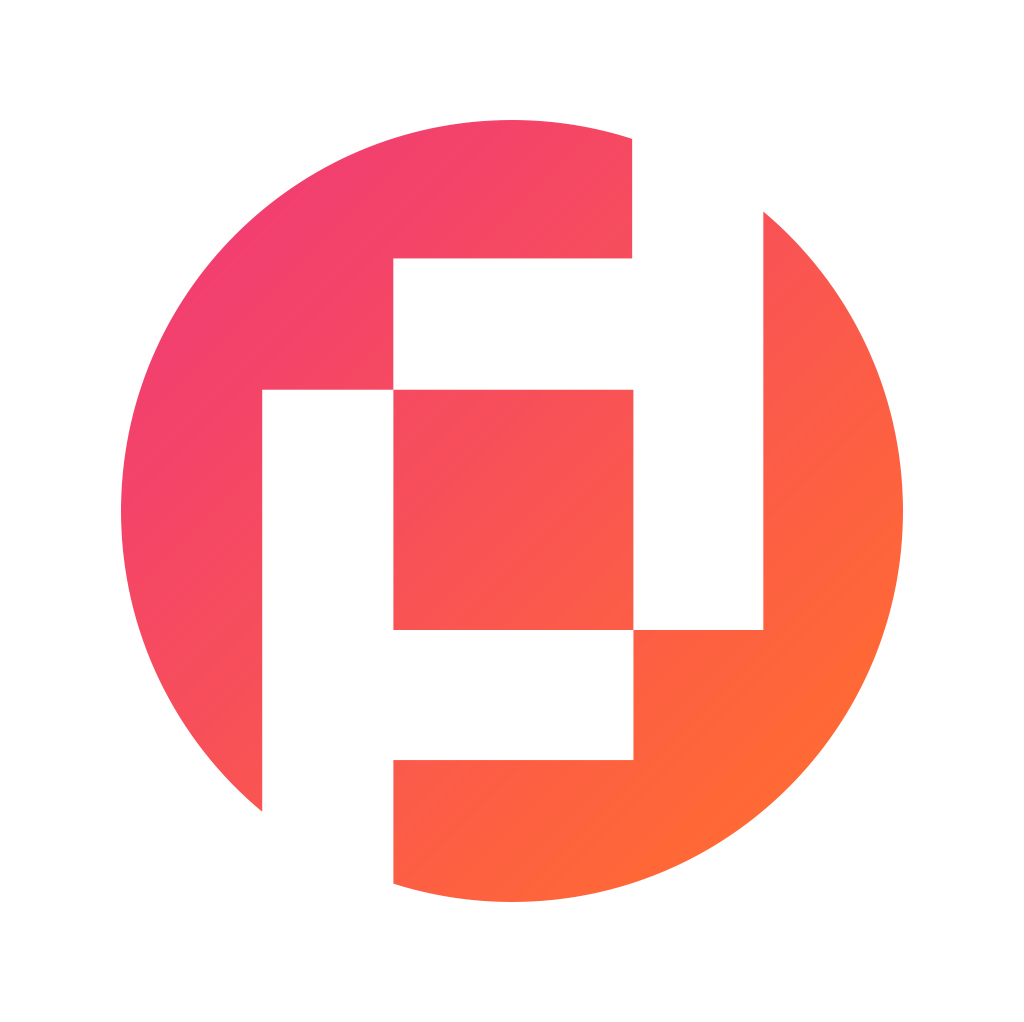 Prudour Private Limited
Updated · Jun 14, 2023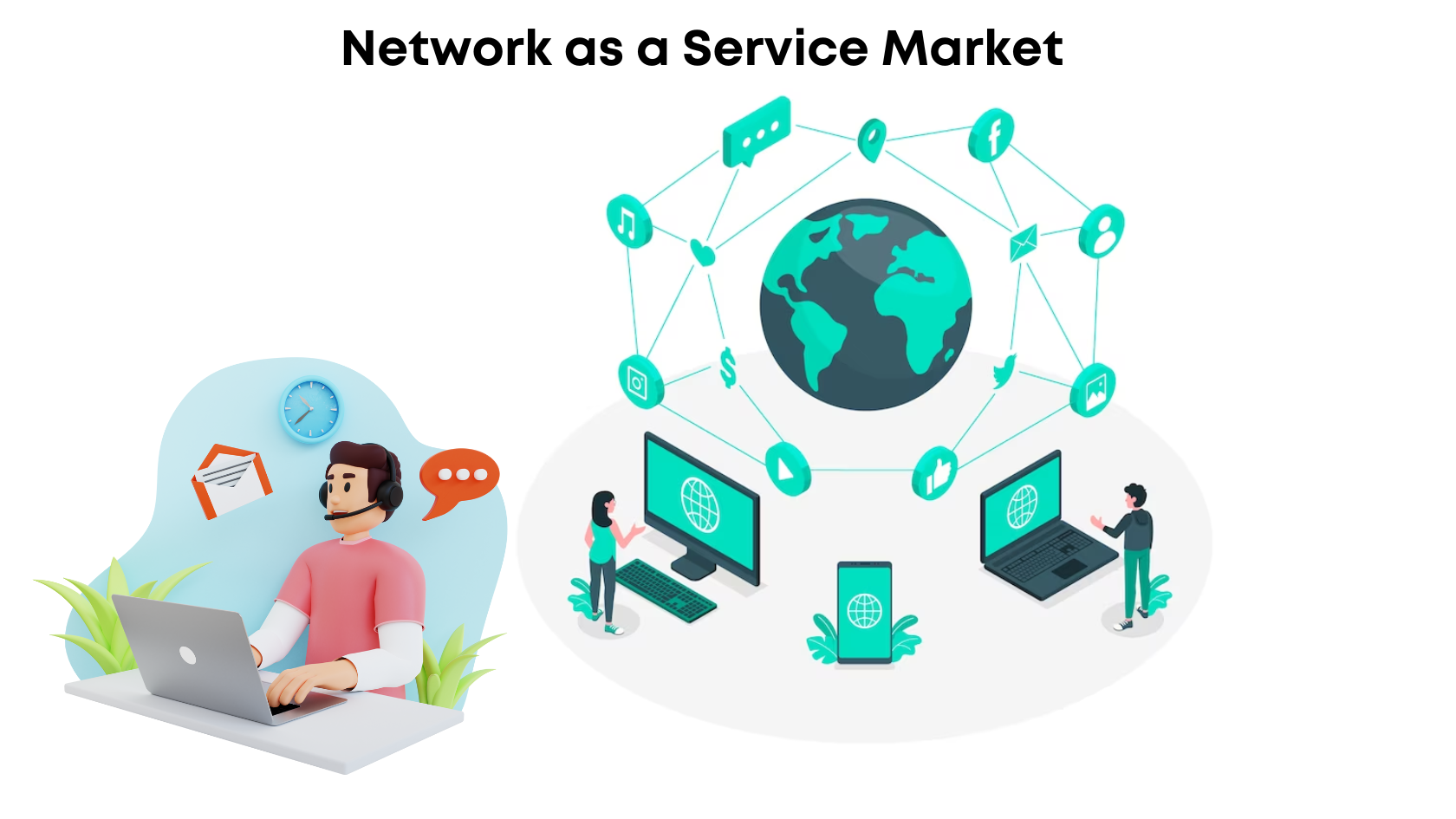 Market Overview
Published Via 11Press : The Network as a Service (NaaS) market is gaining significant traction in recent years, driven by the increasing demand for cost-effective solutions and flexibility in network management. NaaS refers to the delivery of networking services over the internet or cloud infrastructure on a subscription basis. It enables businesses to outsource their network functions and pay only for what they use, eliminating the need for capital expenditure on hardware and maintenance costs.
Network as a service market was valued at USD 11.5 Billion in 2022 and is expected to grow to USD 115.7 Billion in 2032. Between 2022 and 2032, this market is estimated to register a CAGR of 26.7%
The NaaS market encompasses various networking services such as virtual private networks (VPN), software-defined wide-area networks (SD-WAN), bandwidth-on-demand, and cloud-based routing. These services are provided by vendors who specialize in offering network infrastructure and management solutions to organizations across different industry verticals.
The growth of the NaaS market can be attributed to its benefits such as improved scalability, agility, security, and reduced operational costs. With enterprises moving towards digital transformation, NaaS has become an integral part of their IT strategy as it offers them a comprehensive solution for managing their network infrastructure efficiently with minimal investment. The adoption of emerging technologies like 5G networks will further fuel the growth of the NaaS market in the coming years.
Request For Sample Report Here: https://market.us/report/network-as-a-service-market/request-sample/
Key Takeaway
According to the type of service by type, the sector of WAN-as-a-service produced the largest percentage of revenue at 66% by 2022.
In terms of size by enterprise, The big business segment dominates the market. It is the one that accounted for the largest total income in the amount of 55% by 2022.
Based on application By application cloud as well as SaaS connectivity sector produced the biggest contribution to revenue in the range of 24% by 2022.
According to industry verticals by vertical, by industry vertical, the IT and telecom sector has been dominant within the market with the biggest market share in revenue at 33.1% in 2022.
The year 2022 was the one in which North America was the dominant market, with the largest share of revenue at 42%.
The Asia Pacific region will likely expand by an impressive CAGR between 2023 through 2032.
Regional Snapshot
North America: NaaS is an increasingly prominent market here, driven by major corporations, tech startups, and an established IT infrastructure. The United States leads this market due to its widespread adoption of cloud services, digital transformation efforts and cutting-edge networking technology. North America has seen a tremendous expansion of demand for NaaS solutions among various sectors like manufacturing, finance, healthcare, and telecom.
Europe: European NaaS Market has seen steady expansion due to cloud computing solutions' rising popularity as well as the demand for flexible network solutions that adapt easily. European nations such as Great Britain, Germany, France and The Netherlands all play an influential role in global markets thanks to large enterprises, technological progress and government programs promoting digitization. European markets are marked by rising concerns around data protection and privacy, creating demand for NaaS solutions compliant with laws such as General Data Protection Regulation (GDPR).
Asia Pacific: The NaaS market in Asia Pacific has experienced dramatic expansion due to an ever-increasing push toward digital transformation efforts, expanding IT infrastructure needs, and an increase in cloud technologies such as SaaS. China, India, Japan, South Korea, and Australia are major market participants in their regions; investing heavily in network technologies as well as data center facilities development. Asia Pacific's need for Network as a Service (NaaS) solutions has been fuelled by factors including mobile device proliferation and web usage growth; as well as finding cost-efficient networks.
Latin America: Latin America is experiencing steady expansion of the NaaS market due to the increasing use of cloud services, digital transformation initiatives and development in infrastructure for telecom. Brazil, Mexico and Argentina are three prominent nations within South America that are experiencing an upsurge in demand for NaaS solutions across multiple industries – retail stores, banks, and health care among them. The Latin American market demands reliable network solutions that support business operations while improving connectivity.
Middle East and Africa: The Middle East and Africa region possess an immense potential NaaS market driven by growing investments in digital infrastructure, cloud adoption and an increase in network solutions that offer efficiency. Countries like Saudi Arabia, United Arab Emirates and South Africa play a vital role in driving global market expansion through digital innovation initiatives and smart city projects that improve connectivity. NaaS markets are driven by an ever-increasing need for solutions supporting various industries like oil & gas, banking & telecom, as well as governments.
Drivers
Scalability and Flexibility: NaaS offers businesses the ability to scale their network infrastructure quickly and easily based on their changing needs. It provides flexibility to add or remove network resources as required, enabling organizations to adapt to dynamic business demands.
Cost Efficiency: NaaS eliminates the need for businesses to invest heavily in building and maintaining their own network infrastructure. It offers a subscription-based model, allowing organizations to pay for the network services they need on a consumption basis, reducing upfront capital expenses.
Simplified Network Management: NaaS providers handle the management, maintenance, and monitoring of the network infrastructure, relieving businesses of the burden of managing complex networking technologies. This enables organizations to focus on their core competencies while leveraging the expertise of NaaS providers.
Rapid Deployment and Time-to-Market: NaaS allows businesses to quickly deploy and provision network resources, reducing the time required for setting up new network infrastructure. This accelerated deployment enables faster time-to-market for new services, applications, or branch locations.
Enhanced Network Security: NaaS providers often incorporate robust security measures into their offerings, including encryption, firewalls, and threat detection systems. This helps businesses strengthen their network security posture without having to invest in separate security solutions.
Restraints
Connectivity and Reliability Concerns: Dependence on external networks and service providers introduces potential risks to connectivity and reliability. Businesses may face challenges in ensuring uninterrupted network connectivity and meeting service-level agreements (SLAs) during network outages or service disruptions.
Data Privacy and Security Risks: Entrusting network infrastructure and data to third-party NaaS providers raises concerns regarding data privacy and security. Organizations need to carefully evaluate the security measures and compliance capabilities of NaaS providers to mitigate potential risks.
Opportunities
Digital Transformation Initiatives: The increasing adoption of cloud computing, IoT, and other digital technologies presents opportunities for NaaS providers. As businesses undergo digital transformation, they require scalable and agile network solutions to support their evolving technology needs.
Multi-Cloud and Hybrid Environments: With the rise of multi-cloud and hybrid cloud environments, businesses seek seamless connectivity and integration across different cloud platforms. NaaS can provide the networking capabilities required to connect and manage diverse cloud environments effectively.
Challenges
Vendor Selection and Integration: Choosing the right NaaS provider and integrating their services with existing IT infrastructure can be a complex task. Compatibility, interoperability, and alignment with business requirements pose challenges during the vendor selection and integration process.
Network Performance and Latency: The reliance on external networks and service providers introduces potential challenges in network performance and latency. Businesses need to carefully evaluate network performance guarantees, bandwidth availability, and latency requirements when opting for NaaS solutions.
Regulatory and Compliance Considerations: NaaS solutions may need to comply with various regulations and industry-specific standards, such as data protection regulations or industry-specific security frameworks. Navigating regulatory requirements and ensuring compliance can be challenging for businesses and NaaS providers.
Service Level Agreement Management: Establishing and managing Service Level Agreements (SLAs) with NaaS providers is crucial to ensure expected levels of performance, availability, and reliability. Clear communication, monitoring, and enforcement of SLAs can be challenging, especially in complex and distributed network environments.
Top Key Players
Hewlett Packard Enterprise Co.
Amdocs
Megaport
Akamai Technologies
Cisco Systems Inc.
Cloudflare Inc.
AT&T Inc.
Verizon Communications Inc.
DXC Technology Company
Synnex Corporation
NEC Corporation
IBM Corporation
Palo Alto
Other Key Players
Key Segments
Based on Type
WAN-as-a-service
LAN-as-a-service
Based on Enterprise Size
Based on Application
WAN Optimization
Bandwidth on Demand
Cloud and SaaS Connectivity
Network Access Control
Virtual Private Network
Secure Web Gateway
UCaaS/Video Conferencing
Other Applications
Based on Industry Vertical
BFSI
Healthcare
Manufacturing
Retail and E-commerce
Government and Public Sector
IT and Telecom
Other Industry Verticals
Top Impacting Factors
Cloud Computing Adoption: The increasing adoption of cloud computing is a major driver for the NaaS market. As businesses migrate their applications and data to the cloud, the demand for flexible and scalable networking solutions to connect to cloud resources grows. NaaS provides the networking infrastructure required to support cloud-based services and applications.
Digital Transformation Initiatives: Organizations undergoing digital transformation initiatives, such as the adoption of IoT, big data analytics, artificial intelligence, and machine learning, require agile and resilient networking infrastructure. NaaS enables businesses to easily provision and manage network resources, supporting their digital transformation efforts.
Internet of Things (IoT) Connectivity: The proliferation of IoT devices across various industries necessitates reliable and secure connectivity solutions. NaaS offers scalable and secure networking capabilities to connect and manage large numbers of IoT devices, facilitating data transfer and communication between devices and applications.
Edge Computing and Distributed Networks: With the rise of edge computing, there is a need for low-latency and high-bandwidth networks at the network edge. NaaS plays a crucial role in providing efficient and optimized networking solutions to support distributed networks and edge computing environments.
Bring Your Own Device (BYOD) and Remote Workforce: The growing trend of remote work and the adoption of BYOD policies require secure and seamless network connectivity for employees accessing corporate resources from various locations. NaaS enables organizations to provide secure and reliable network access to remote employees, enhancing productivity and collaboration.
Future Trends in the Market
Multi-Cloud Networking: As businesses adopt multi-cloud strategies, the need for seamless connectivity and management across different cloud platforms will increase. NaaS providers are expected to offer solutions that enable organizations to easily connect and integrate their networks with multiple cloud environments, providing consistent and secure connectivity.
Software-Defined Networking (SDN) Integration: SDN technology, which separates the network control plane from the data plane, enables greater network programmability and agility. NaaS solutions are likely to integrate with SDN frameworks, allowing businesses to dynamically configure and manage their network resources based on application requirements and traffic patterns.
Network Automation and Orchestration: Automation and orchestration will play a significant role in the future of NaaS. Businesses will seek NaaS solutions that provide automated provisioning, configuration, and management of network resources, reducing manual effort, and improving operational efficiency.
Intent-Based Networking (IBN): IBN is an emerging approach to networking that uses high-level business policies to define network behavior and intent. NaaS providers are expected to incorporate IBN principles into their offerings, enabling businesses to express their network requirements in terms of business objectives and allowing the network infrastructure to automatically adapt to meet those objectives.
Network Function Virtualization (NFV): NFV enables the virtualization of network functions, such as firewalls, load balancers, and routers, replacing traditional hardware appliances with software-based counterparts. NaaS solutions are likely to integrate NFV capabilities, providing businesses with the flexibility to deploy and manage network functions in a virtualized environment.
Recent Developments
In January 2022, Cisco Systems announced the acquisition of Syntropy Technologies, a provider of AI-powered content moderation solutions. The acquisition is expected to help Cisco enhance its security and privacy capabilities for its NaaS offerings.
In November 2021, IBM Corporation announced the launch of IBM Cloud for Telecommunications, a new platform that offers NaaS solutions specifically designed for the telecommunications industry.
Report Scope
| | |
| --- | --- |
| Report Attribute | Details |
| The market size value in 2022 | USD 11.5 Bn |
| Revenue Forecast by 2032 | USD 115.7 Bn |
| Growth Rate | CAGR Of 26.7% |
| Regions Covered | North America, Europe, Asia Pacific, Latin America, and Middle East & Africa, and Rest of the World |
| Historical Years | 2017-2022 |
| Base Year | 2022 |
| Estimated Year | 2023 |
| Short-Term Projection Year | 2028 |
| Long-Term Projected Year | 2032 |
Frequently Asked Questions 
Q: What is the current size of the Network as a Service (NaaS) Market?
A: The Global Network as a Service (NaaS) Market size is USD 11.5 Bn in 2022.
Q: What is the projected growth rate for the Network as a Service (NaaS) Market?
A: The Network as a Service (NaaS) Market is expected to grow at a CAGR of 26.7% from 2023 to 2032.
Q: What are some of the key players in the Network as a Service (NaaS) Market?
A: Some of the key players in the Network as a Service (NaaS) market include Hewlett Packard Enterprise Co., Amdocs, Megaport, Akamai Technologies, Cisco Systems Inc., Cloudflare Inc., AT&T Inc., Verizon Communications Inc., DXC Technology Company, Synnex Corporation, NEC Corporation, IBM Corporation, Palo Alto, Other Key Players
Contact:
Global Business Development Team – Market.us
Market.us (Powered by Prudour Pvt. Ltd.)
Send Email: [email protected]
Address: 420 Lexington Avenue, Suite 300 New York City, NY 10170, United States
Tel: +1 718 618 4351
Website: https://market.us/
Content has been published via 11press. for more details please contact at [email protected]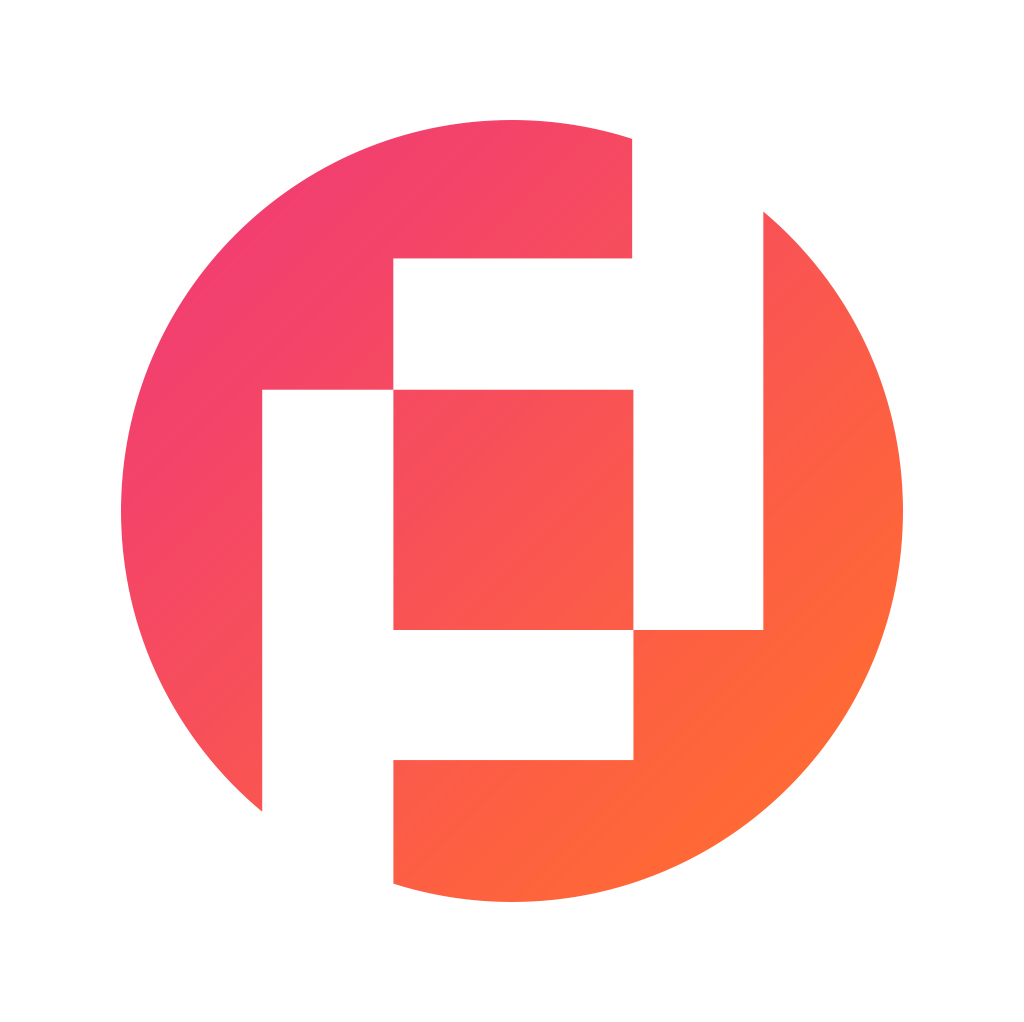 Prudour Private Limited
The team behind market.us, marketresearch.biz, market.biz and more. Our purpose is to keep our customers ahead of the game with regard to the markets. They may fluctuate up or down, but we will help you to stay ahead of the curve in these market fluctuations. Our consistent growth and ability to deliver in-depth analyses and market insight has engaged genuine market players. They have faith in us to offer the data and information they require to make balanced and decisive marketing decisions.
More Posts By Prudour Private Limited