Why Do Businesses Need to Implement Cloud-Based Business Intelligence (Cloud BI)?
Wayne Kernochan
Updated · Nov 05, 2023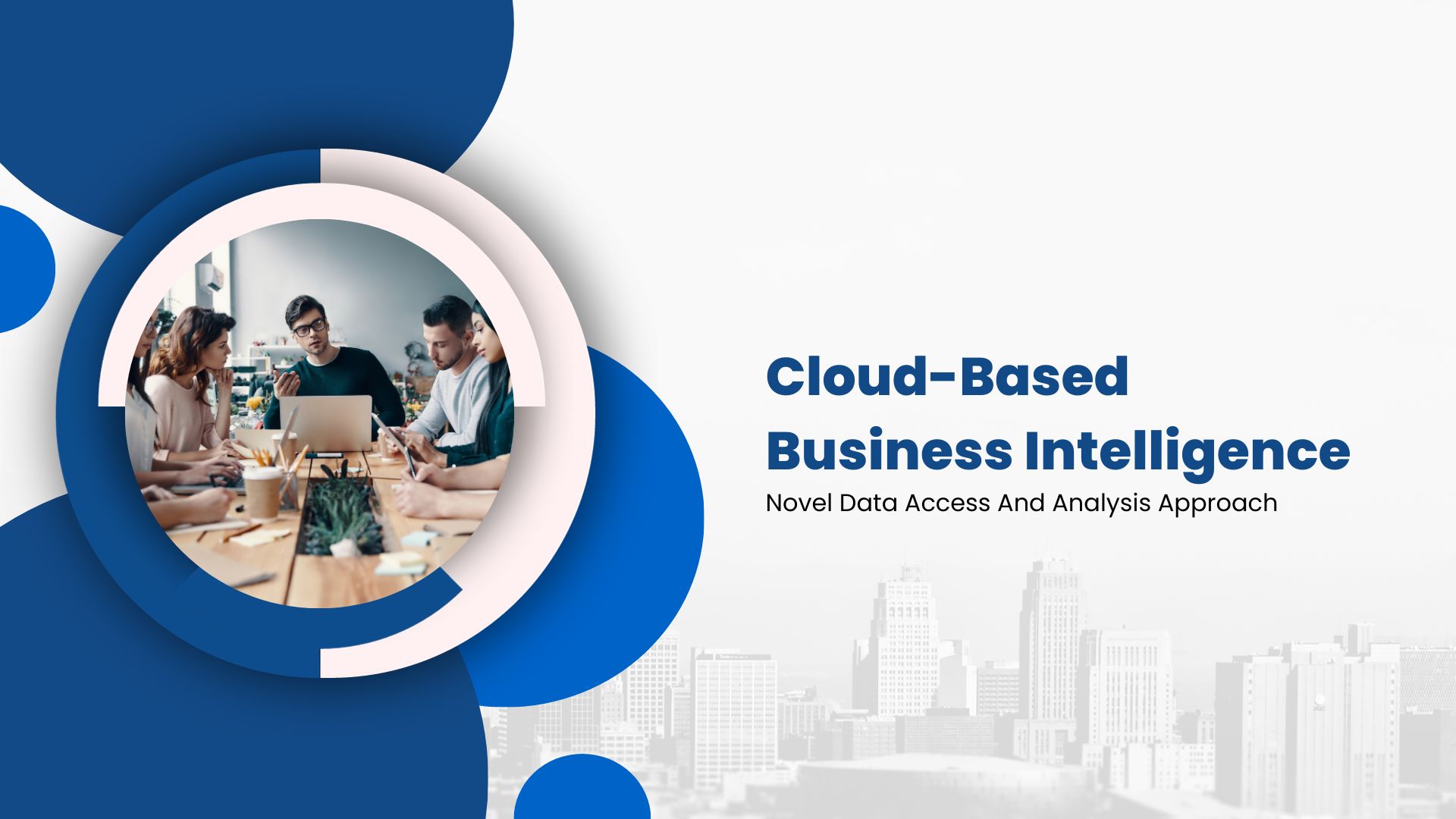 Since businesses now have access to a lot of data from a variety of sources, business intelligence (BI) solutions that can analyze this large data in its entirety are essential for making sound business choices. Managers and analysts utilize BI tools to sift through data and draw conclusions about the company's past and present, as well as possible future courses of action.
Cloud BI software gathers data insights and displays them graphically. Users of business intelligence (BI) systems want sophisticated visualization aids, ad hoc querying features, and adaptable dashboards. Employees at all levels of a business need the ability to query their data for insights and get tailored visualizations of the results. Today, we'll make you aware of why your business needs Cloud BI solutions. Perhaps this will be the turning point for your company. So, let's begin!
Why Use Cloud BI?
Businesses may immediately obtain visibility into their operations and performance by using cloud computing. Listed below are a few major advantages of cloud BI:
Greater Transparency Of Data
Data silos, in which parts of an organization's data are kept separate from one another, have long been a source of frustration. When information is stored on the cloud, silos within the company are eliminated, resulting in a more complete picture of the enterprise as a whole. The most useful cloud BI tools provide seamless integration with cloud data platforms, allowing businesses to query this data in its totality. Because of this improved transparency, companies can see their operations from every angle.
Increased Collaboration
Companies can benefit greatly from Cloud BI and become much better at working together, which is crucial in today's world of distributed, hybrid, and international teams. Cloud business intelligence enables teams to work together better by instantly sharing data insights. Each member of the team has access to the same data, which improves the quality of analysis and makes it simpler to find possibilities.
Shorter Time From Insight To Action
Organizations lose value when they wait for insights before making choices. With cloud BI solutions, especially as part of a self-service BI strategy, that is no longer the case. They may ask and answer their own questions and more significantly, act on these insights without having to wait for a new dashboard to be constructed.
Reduced Costs
When you first consider the time, money, and manpower needed to implement business analytics, especially business intelligence, you may feel overwhelmed. The upfront investment in costly IT equipment and software is avoided by using cloud-based BI. It also frees up costly data teams, including analytics and data engineers, from the never-ending labour of updating and maintaining dashboards, providing them the time to focus on more strategic and complicated data projects with the proper self-service business intelligence platform.
Enhanced Mobility
Using a mobile corporate approach, cloud BI keeps decision-makers in touch with their consumers around the clock, every day of the year. It has improved the BI experts' ability to work together and communicate with their customers. Top-level reports, vital warnings, project deliverables, customer assistance, client contracts, and much more can all be accessed from mobile devices anytime, elevating productivity to new heights. Cloud BI allows a diverse and mobile workforce to use BI tools from any location and on any device, at any time. It frees up IT resources by empowering business users to generate their own reports and insights.
Data Security
The widespread belief that Cloud-based services are inherently less safe is unfounded. Cloud-based BI solutions are very safe since they use a wide variety of data security methods and features. Most analytics systems now include security features, including data encryption, data separation, security updates, multi-level caching, and compliance with relevant regulations. The systems also use higher-end authentication mechanisms like fingerprint and voice recognition to keep sensitive information safe. When it comes to data security, not only does cloud BI secure users' data but AI bots like the bitcoin method allow people to perform their business tasks without bothering about their personal and financial data.
Easy Data Analysis
Data streams may now be analyzed in great detail using today's cloud-based business intelligence systems. Visual analytics, including flowcharts, diagrams, charts, decision trees, and high-level business intelligence analytics, further enhance these in-depth analyses. By providing more timely and accurate insights into sales performance, customer behaviour, and marketing activities, cloud-based BI systems simplify data-driven storytelling.
Speedier Deployment
In the past, using BI systems included building an elaborate infrastructure and staffing it with specialists. Today, companies may save a lot of time and money thanks to Cloud since they don't have to invest in the costly infrastructure or ongoing maintenance of their systems. The flexibility of the solution is further enhanced by the ease with which new features may be implemented in the Cloud in response to evolving business demands.
Scalability
Cloud data warehouses provide advantages over older systems, such as increased speed and scalability. The flexibility of the cloud platform allows it to grow fast to meet processing needs of any size. With only a few clicks, admins may increase or decrease the capacity of the system's processing and storage.
Make Smart Business Decisions
The primary goals of cloud-based software are process improvement and expansion. The created reports and dashboards provide useful information about your business's operations, such as where optimization and enhancement may be made. This will allow you to optimize the flow of your company operations. A lack of specific components important to the operation of your gear, for instance, may be shown by the data. With this information, you may go out and buy these parts, which will boost production. Though cloud-based BI has many advantages, its implementation might present specific difficulties that must be anticipated.
Final Thoughts
Cloud BI is a novel data access and analysis approach that may reap substantial rewards for companies of all sizes. Cloud BI, or cloud computing business intelligence, is the process of gaining useful insights from data that is performed on the cloud. Cloud BI solutions streamline business information analysis using visual analytics tools like diagrams, charts, and decision trees, giving stakeholders a deeper understanding of their customers and prospects. The key to this strategy is not becoming too reliant on technology while retaining the competitive advantage of data-driven decision-making. Cloud BI solutions level the playing field by making them accessible to businesses of all sizes within a given sector.
Wayne Kernochan
Wayne Kernochan has been an IT industry analyst and auther for over 15 years. He has been focusing on the most important information-related technologies as well as ways to measure their effectiveness over that period. He also has extensive research on the SMB, Big Data, BI, databases, development tools and data virtualization solutions. Wayne is a regular speaker at webinars and is a writer for many publications.
More Posts By Wayne Kernochan