Seven Reasons Why the Right Email App Matters to Your Workplace
Sean Michael
Updated · Jul 20, 2023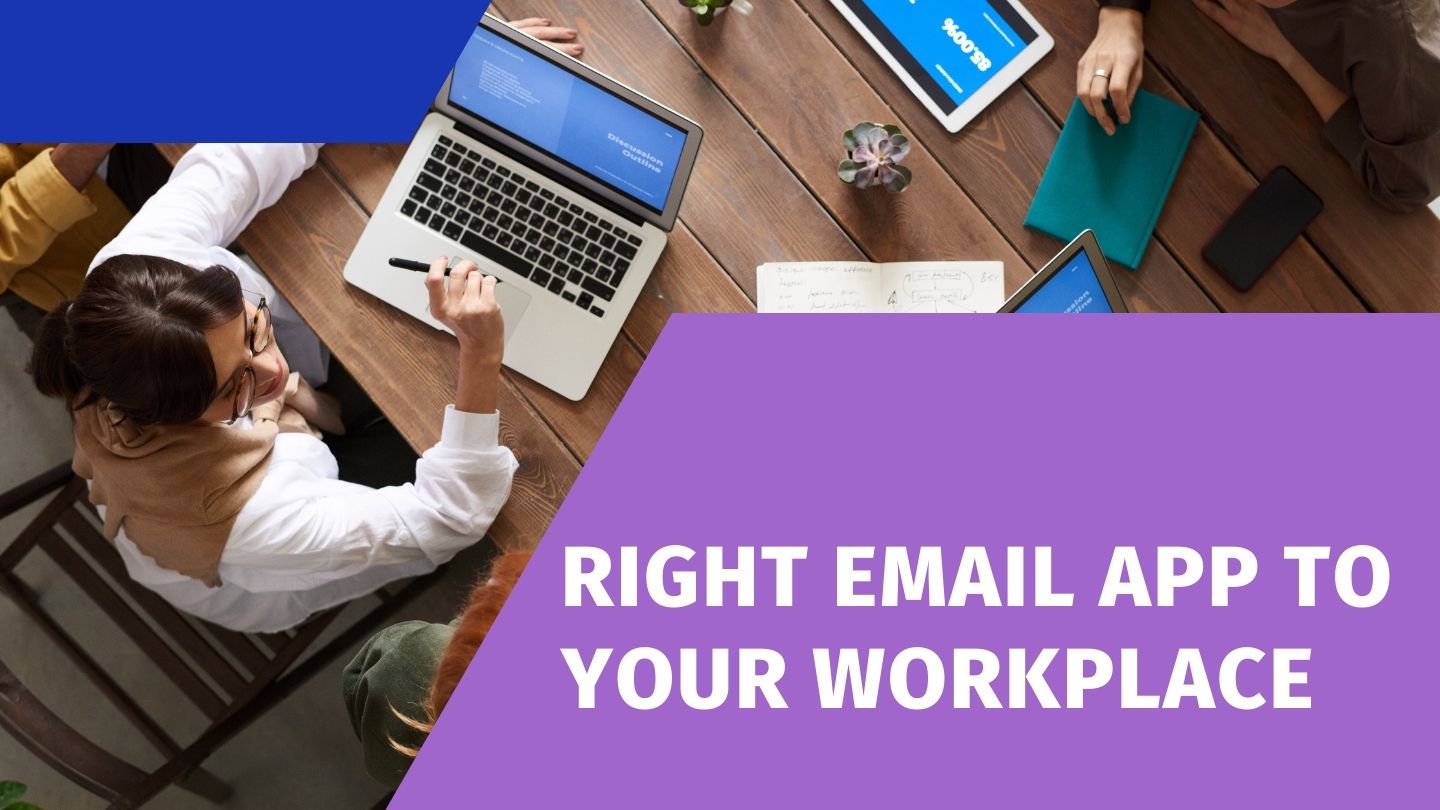 When it comes to coordination and collaboration in the workplace, you've got to know that your team is set up for success. Being able to communicate, handle tasks, host meetings, and keep details organized is so essential for getting any type of job done.
If you want your team to work efficiently and successfully, providing the tools to help them do so is the top priority. One of the tools that they will use the most is their email app. Email apps are no longer just email. They offer so much more than that. In this guide, we share seven reasons why choosing the right email app makes a difference. Check them out below!
1. Quick Communication
If you really want a great email client, look for companies that have more than just email. For example, companies like Spike offer chatting capabilities that integrate with their email services. This allows you to send your routine emails, but you can also turn your conversations into a simple chat experience if you need to.
This allows team members to communicate quickly with each other, but they can also chat with contacts that aren't part of the office too. Talk about communication that matters. Here, you get a closer touch to stay connected in a hurry.
2. Connect from a Distance
If you're anything like most companies, you likely have employees that aren't all sitting next to each other in cubicles. Most offices have employees spread out thanks to technology that allows you to collaborate from home or even across the globe. Having the ability to connect despite the distance is so important for your team.
Connecting and coordinating is what will really drive your success in any business setting. Don't let distance keep you from getting things done as a team. Stay connected despite the distance through a reliable email app.
3. Tracking Capability
There is nothing worse than having an open task and having no idea whose desk it is on. But what if your email app can help you with tracking and workflows like this? You need an email client that will allow you to track processes, tasks, and workflows so you can ensure the ball doesn't get dropped.
It's not just about tracking what people are doing. Instead, it's about tracking tasks and where they are in the process. It helps to avoid confusion and hold people accountable at the same time.
4. Budget-Friendly Solutions
One of the great things about email apps is they are typically affordable for even tight budgets. There are some services out there that are completely free to use, and you only have to pay for premium parts of their services. In most cases, you can do a lot on the free email apps, and you can do a lot for the low subscription costs too.
Take the time to research costs and check into what the various providers offer to help you choose the best experience.
5. Collaborate Together
Email apps are absolutely essential for collaboration. These integrative apps have so much more than just email. From task tracking to file storage to communication lines that make tasks a breeze, you've got it all at your fingertips.
The majority of email clients have a wide variety of collaboration tools, so you can put your minds together with ease. Collaboration is what really helps your team be effective from anywhere, so provide the resources to make it happen!
6. External Storage
One of the top reasons a great email app is important is the storage capability it can give your team. Most of these apps provide you with external cloud storage. This contributes to saving your own data, but it also can help your team collaborate more easily too.
When you store files and documents in the cloud storage, the entire team has access to what they need and can share documents and forms too.
7. Simplicity at Your Fingertips
Finally, you want a good email app because it brings simplicity to the workplace. It provides your entire team with simplicity so they can focus on getting things done. When you use a quality provider, you are more efficient, and it is so much easier to work together. Keeping things simple is meant to help you focus less on challenging work scopes and more on completing tasks with ease.
Final Thoughts
If you haven't yet incorporated an email client into your team, it's time to consider doing so. But don't choose just any option. Take the time to shop around and find a suitable email app that will provide for your needs in all the right ways. Once you find the best fit, your team will be set up for success!
Sean Michael
Sean Michael is a writer who focuses on innovation and how science and technology intersect with industry, technology Wordpress, VMware Salesforce, And Application tech. TechCrunch Europas shortlisted her for the best tech journalist award. She enjoys finding stories that open people's eyes. She graduated from the University of California.
More Posts By Sean Michael