3D Bioprinting Market Is Growing at 16.1% CAGR to Reach USD 6.9 Billion by 2033: Market.us Report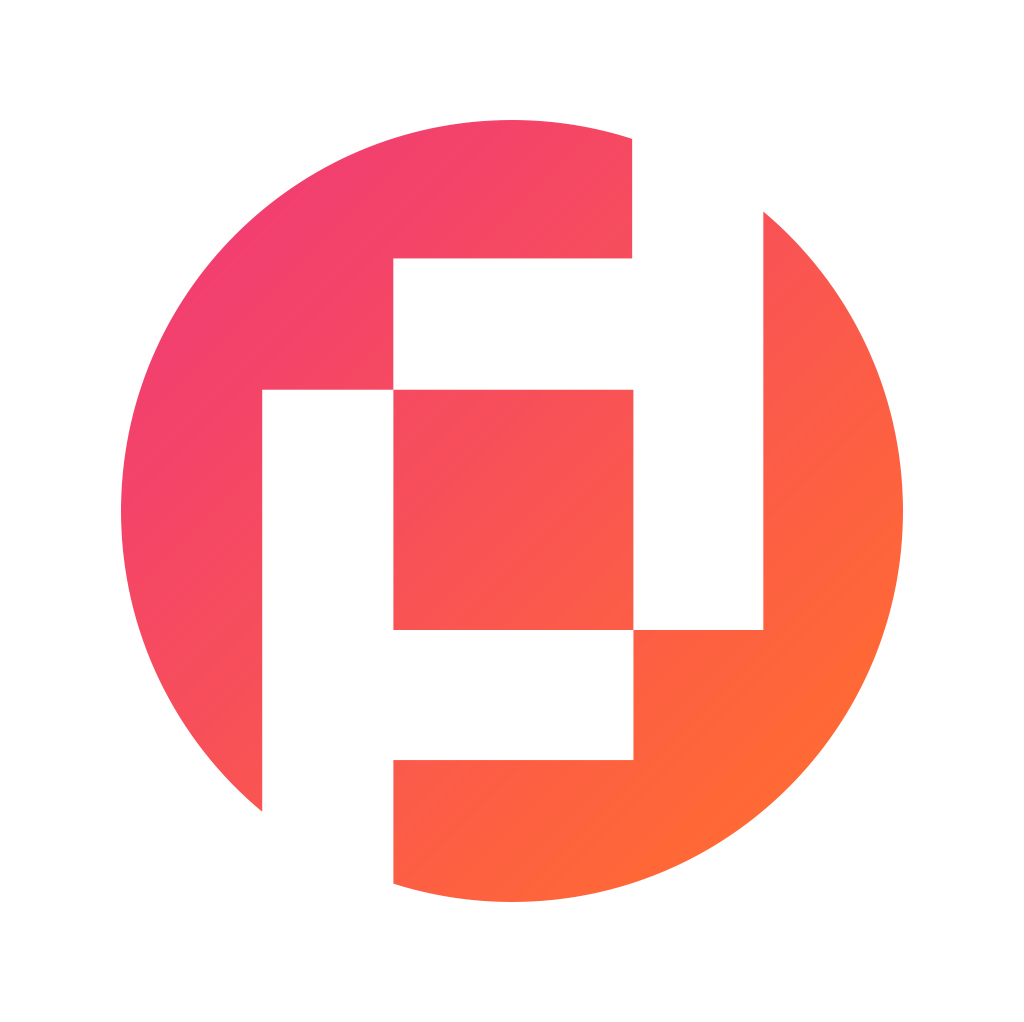 Prudour Private Limited
Updated · Jul 10, 2023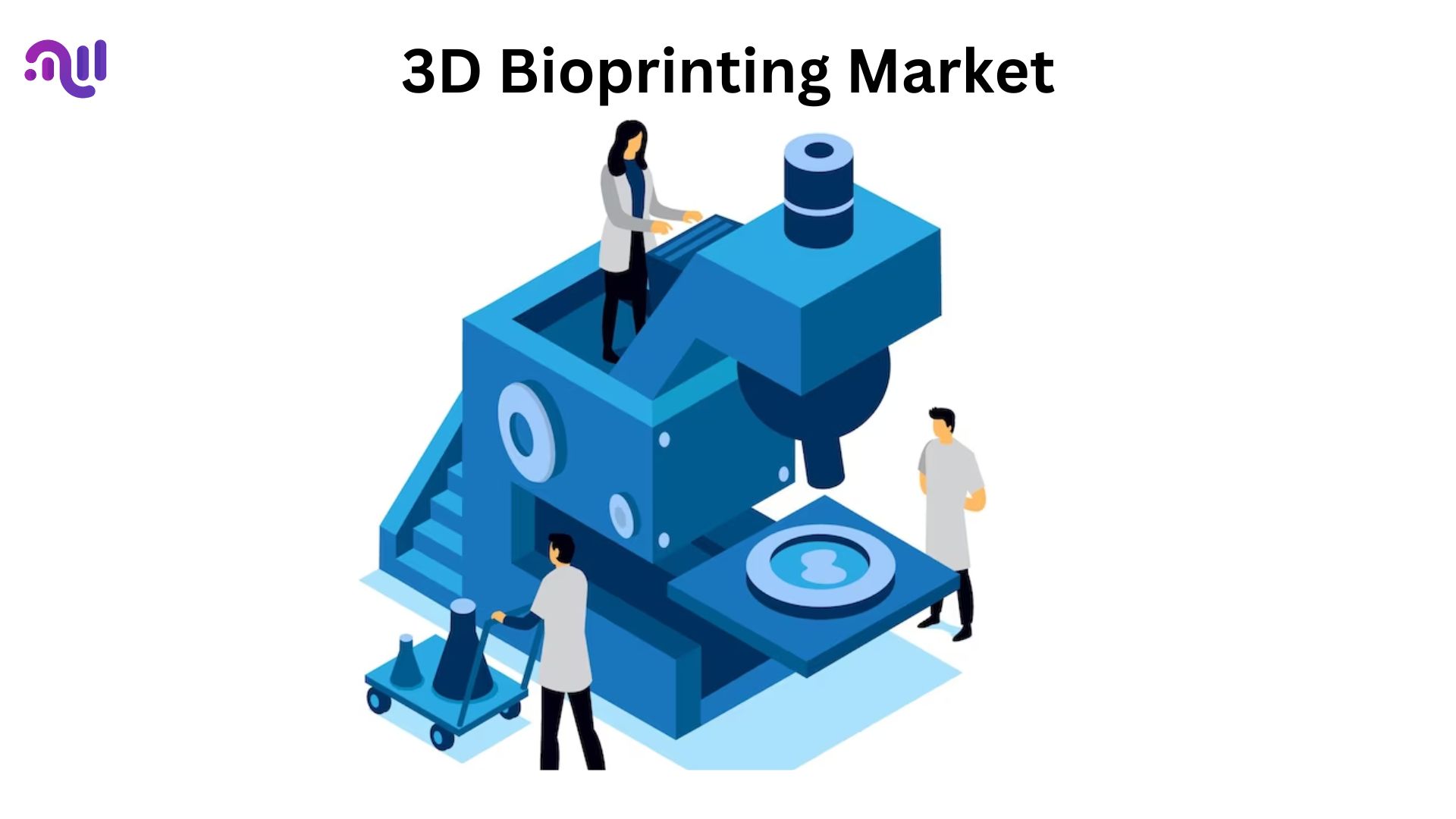 Market Overview
Published Via 11Press : The 3D bioprinting market refers to the growing field of creating three-dimensional structures using living cells and biomaterials. This innovative technology allows scientists to print complex tissues, organs, and even entire organisms layer by layer. The process involves designing digital models of the desired structure and then using a specialized printer to deposit bio-inks composed of living cells and supporting matrices.
The 3D bioprinting market size is expected to be worth around USD 6.9 billion by 2032 from USD 1.6 billion in 2022, growing at a CAGR of 16.1% during the forecast period from 2022 to 2032.
One major application of 3D bioprinting is in regenerative medicine, where it offers the potential to revolutionize the field by providing personalized tissue replacement therapies. By printing organs or tissues that match a patient's specific needs, this technology could eliminate long waiting lists for organ transplants and reduce the risk of rejection. Additionally, researchers are exploring how 3D bioprinting can be used in drug discovery and testing, as well as in studying complex biological processes.
Despite its immense potential, there are still several challenges to overcome before 3D bioprinting becomes widely adopted. These include finding suitable biomaterials that can support cell growth while maintaining their structural integrity, improving the accuracy and resolution of printing techniques, and ensuring the long-term viability of printed tissues. However, with ongoing advancements in both materials science and bioengineering techniques, the future looks promising for this exciting field.
Request For Sample Report Here 👉 https://market.us/report/3d-bioprinting-market/request-sample/
Key Takeaway
Technology-wise, in 2022 the 3D bioprinting market was led by inkjet bioprinting which had an estimated market share of 39% by 2022 as it allows printers to print intricate living tissue or organs onto culture substrates using bio-ink composed of biomaterials.
Due to an increase in investments in research and development in the regeneration medicine industry, the living cell segment will take over market share by 2022 in terms of material.
Medical industry end-user analysis showed the largest market share at 37.1% for application analysis.
North America reigned supreme on the market during 2022 with over 36.4% revenue share.
APAC can be expected to experience rapid expansion compared to all of the regions covered in this report.
AI Insights: Generative AI's Impact on the 3D Bioprinting Market
Here are some of the ways that generative AI could impact the 3D bioprinting market:
Create more complex tissues and organs. Generative AI could be used to design and print tissues and organs that are more complex and realistic than what is currently possible. This could lead to new treatments for a variety of diseases.
Reduce the cost of 3D bioprinting. Generative AI could be used to automate the design and printing process, which could lead to lower costs.
Make 3D bioprinting more accessible. Generative AI could be used to develop new 3D bioprinters that are more affordable and easy to use. This could make 3D bioprinting more accessible to researchers and clinicians.
Regional Snapshot
North America: Bioprinting 3D in North America has seen remarkable success, particularly within the US market. Here we find top biotech and pharmaceutical firms alongside research institutes and academic institutions that support technological innovations across biomedical industries, funding research & development activities, as well as regulatory approval environments which support this market all, contribute towards growing this field in this part of the world.
Europe: Europe has emerged as an essential market for 3D bioprinting. Countries such as Germany, the United Kingdom, and the Netherlands have invested substantial sums into research and development of this field of bioprinting. Furthermore, this region benefits from having a robust healthcare system dedicated to regenerative treatments as well as beneficial government initiatives to foster its development.
Asia Pacific: This region is seeing substantial advancement in 3D bioprinting technology. China, Japan, and South Korea have all shown great strides forward with 3D bioprinting advancement. Asia Pacific's characteristics include an ever-increasing population along with rising healthcare costs as well as demand for personalized medicine applications using tissue engineering; all these factors account for its expanding market in this part of the world.
Latin America, Middle East & Africa as well as Africa contributes less than North America, Europe & Asia Pacific but are nonetheless important contributors in terms of bioprinting industry growth. Market growth for these regions can be found through increasing investment in healthcare infrastructure as well as higher acceptance of medical technology products & partnerships between global companies & global healthcare systems.
Directly Purchase a copy of the report | Quick Delivery Available – by 👉 https://market.us/purchase-report/?report_id=96002
Drivers
Advancements in Tissue Engineering and Regenerative Medicine: 3D bioprinting offers the potential to create functional, complex, and personalized tissues and organs. It is a promising technology for tissue engineering and regenerative medicine, which is driving the demand for 3D bioprinting solutions.
Rising Demand for Organ Transplants: There is a significant shortage of organ donors worldwide. 3D bioprinting holds the promise of creating functional organs and tissues on demand, reducing the dependency on organ transplantation from donors, and addressing the organ shortage crisis.
Growing Investments in Research and Development: Increasing investments by governments, research institutions, and private companies in 3D bioprinting research and development are driving the advancement of technology. Funding and support are fueling innovation and the commercialization of 3D bioprinting solutions.
Restraints
Complexity and Technical Challenges: 3D bioprinting is a complex and multidisciplinary field that involves integrating biology, engineering, and materials science. Technical challenges, such as precise cell deposition, vascularization, and integration of different cell types, remain significant hurdles that need to be overcome for widespread adoption.
High Costs: The cost of 3D bioprinting technology, including specialized equipment, materials, and expertise, can be high. Cost-effective scalability and cost reduction of 3D bioprinting processes are essential to make the technology more accessible and commercially viable.
Market Players
EnvisionTEC, Inc.
Organovo Holdings Inc.
Regemat 3D S.L.
Bico group ab
Collplant Biotechnologies Ltd.
Regenhu
Cyfuse Biomedical K.K.
3D Bioprinting Solutions
Cellink Global
Inventia Life Science PTY LTD
Poietis
Vivax Bio, LLC
Allevi
Aspect Biosystems Ltd.
Advanced Solutions Life Sciences, LLC
Rokit Healthcare, Inc.
Pandorum Technologies pvt. ltd.
Foldink Life Science Technologies
Revotek co., ltd.
Precise Bio
Market Segmentation
By Technology
Magnetic levitation Bioprinting
Laser-assisted Bioprinting
Inkjet-Based Bioprinting
By Materials
Living Cells
Extracellular Matrices
Hydrogels
By Applications
Medical
Dental
Bioinks
Biosensors
Opportunities
Personalized Medicine and Drug Development: 3D bioprinting enables the creation of patient-specific tissues and organ models for drug screening, toxicology testing, and personalized medicine. This can lead to more effective treatments, reduced side effects, and improved outcomes.
Collaboration and Partnerships: Collaboration between academia, research institutions, and industry players can accelerate the innovation and commercialization of 3D bioprinting technologies. Partnerships can help overcome technical challenges, share expertise, and expand market reach.
Challenges
Regulatory and Ethical Considerations: The regulatory landscape surrounding 3D bioprinting is evolving. Ensuring the safety, efficacy, and ethical use of 3D bio-printed tissues and organs poses regulatory challenges that need to be addressed.
Long-Term Biocompatibility and Functionality: The long-term biocompatibility, functionality, and integration of 3D bio-printed tissues and organs within the human body need further research and validation. Ensuring that bio-printed constructs function optimally and integrate with the surrounding tissues is critical.
Make an inquiry before picking up this report 👉 https://market.us/report/3d-bioprinting-market/#inquiry
Future Outlook: Predictions for the 3D bioprinting market
With the advancements in technology and the increasing demand for personalized medicine, the future outlook for the 3D bioprinting market is highly promising. It is predicted that the market will experience significant growth in the coming years. One of the key factors driving this growth is the rising prevalence of chronic diseases and organ failure, which has created a need for alternative solutions such as tissue engineering and regenerative medicine.
Additionally, ongoing research and development activities in bioprinting technologies are expected to further fuel market growth. Scientists are continuously exploring new materials and techniques to improve accuracy, efficiency, and funFuture Outlook: Predictions for the 3D bioprinting market
functionality of bio-printed tissues and organs. The integration of advanced imaging techniques such as 3D scanning and printing with bio-inks made from living cells holds great potential for creating more complex structures with enhanced functionality.
Furthermore, collaborations between academic institutions, research organizations, and pharmaceutical companies are likely to play a crucial role in shaping the future of 3D bioprinting. These partnerships facilitate knowledge sharing, and resource pooling, and enable the faster translation of research findings into viable commercial products. The increasing investments in R&D by both public and private sectors also indicate a positive outlook for market expansion.
Recent Developments
In July 2022, Triastek, Inc. partnered with Eli Lilly and Company, a company, in the major pharmaceutical industry, to use 3D printing technology. This initiative will concentrate on the target release of drugs in the gut. Triastek concentrates on the thorough investigation of process parameters to ensure drug stability during the release of drugs and also during the formulation 3D printing process and formulation creation.
Report Scope
| | |
| --- | --- |
| Report Attribute | Details |
| The market size value in 2022 | USD 1.6 Bn  |
| Revenue Forecast by 2032 | USD 6.9 Bn |
| Growth Rate | CAGR Of 16.1% |
| Regions Covered | North America, Europe, Asia Pacific, Latin America, and Middle East & Africa, and Rest of the World |
| Historical Years | 2017-2022 |
| Base Year | 2022 |
| Estimated Year | 2023 |
| Short-Term Projection Year | 2028 |
| Long-Term Projected Year | 2032 |
Frequently Asked Questions 
Q: What is the 3D bioprinting Market?
A: 3D bioprinting is an emerging technology that combines 3D printing techniques with tissue engineering principles to create three-dimensional structures using biological materials, such as living cells, biomaterials, and growth factors. It has the potential to create functional tissues and organs for applications in regenerative medicine, drug discovery, and personalized healthcare.
Q: What is the current size of the 3D bioprinting Market?
A: The Global 3D bioprinting Market size is USD 1.6 Bn in 2022.
Q: What is the projected growth rate for the 3D bioprinting Market?
A: The 3D bioprinting market is expected to grow at a CAGR of 16.1% from 2023 to 2032.
Q: What are the benefits of 3D bioprinting for regenerative medicine?
A: The benefits of 3D bioprinting for regenerative medicine include the ability to create complex, patient-specific tissue and organ constructs, potential for organ transplantation, reduced reliance on donor organs, accelerated healing and tissue regeneration, and personalized treatment options.
Contact:
Global Business Development Team – Market.us
Market.us (Powered by Prudour Pvt. Ltd.)
Send Email: [email protected]
Address: 420 Lexington Avenue, Suite 300 New York City, NY 10170, United States
Tel: +1 718 618 4351
Website: https://market.us/
Content has been published via 11press. for more details please contact at [email protected]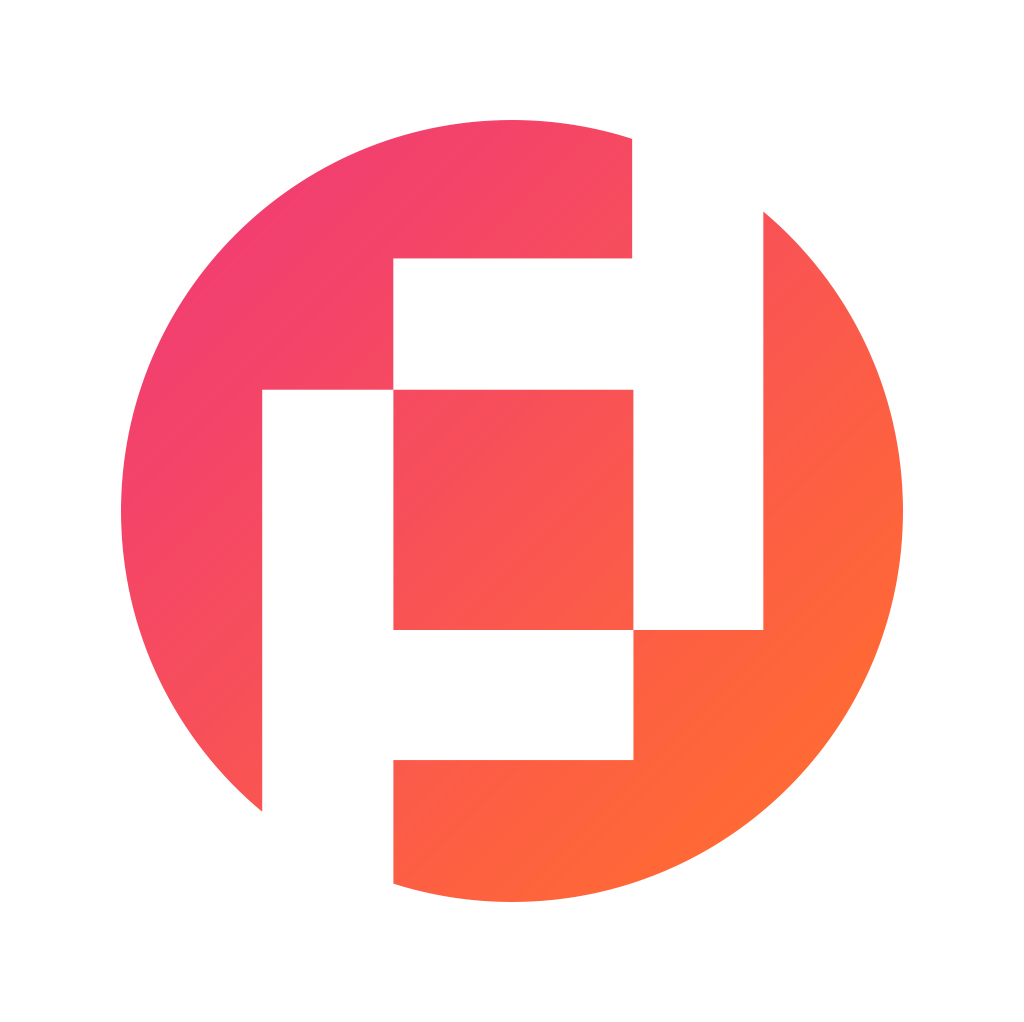 Prudour Private Limited
The team behind market.us, marketresearch.biz, market.biz and more. Our purpose is to keep our customers ahead of the game with regard to the markets. They may fluctuate up or down, but we will help you to stay ahead of the curve in these market fluctuations. Our consistent growth and ability to deliver in-depth analyses and market insight has engaged genuine market players. They have faith in us to offer the data and information they require to make balanced and decisive marketing decisions.
More Posts By Prudour Private Limited