Active Aerodynamic Market Size To Grow USD 41 Billion By 2032 – Market.Us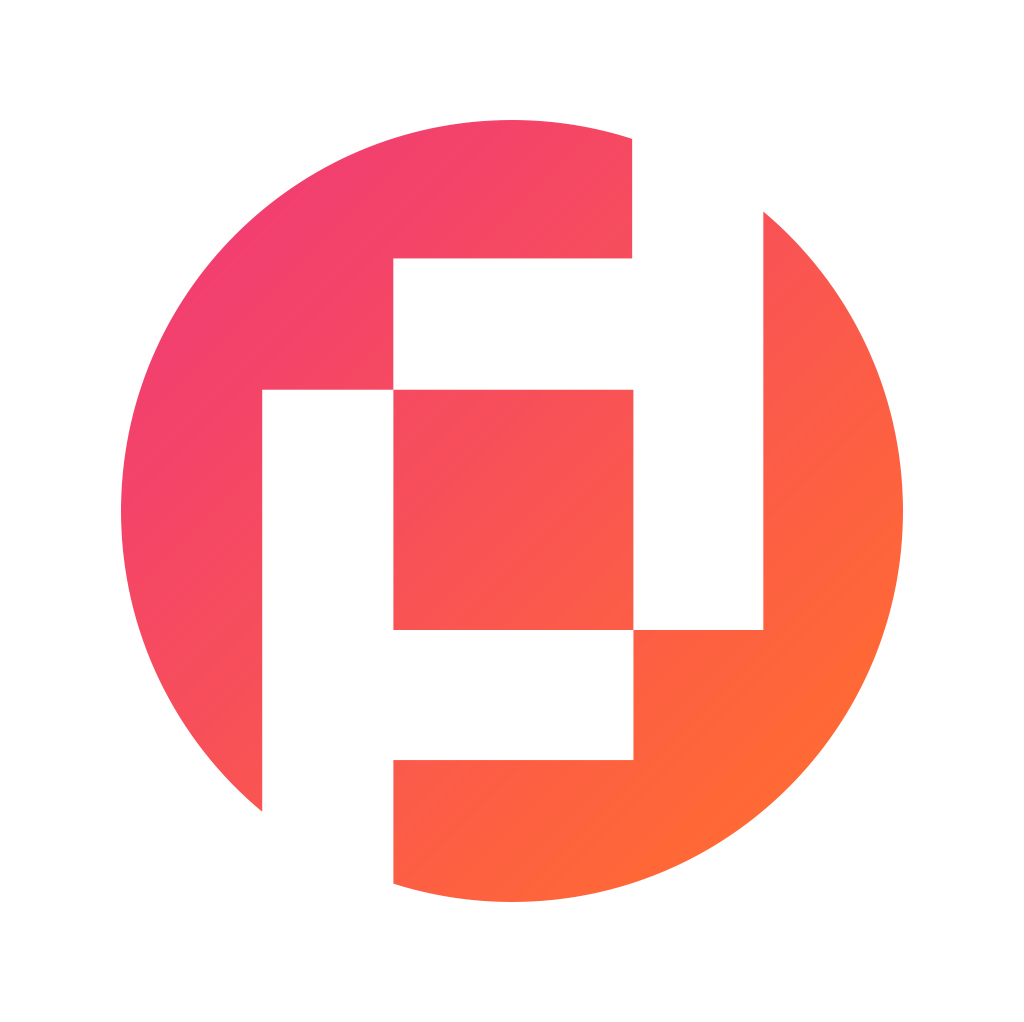 Prudour Private Limited
Updated · Jul 12, 2023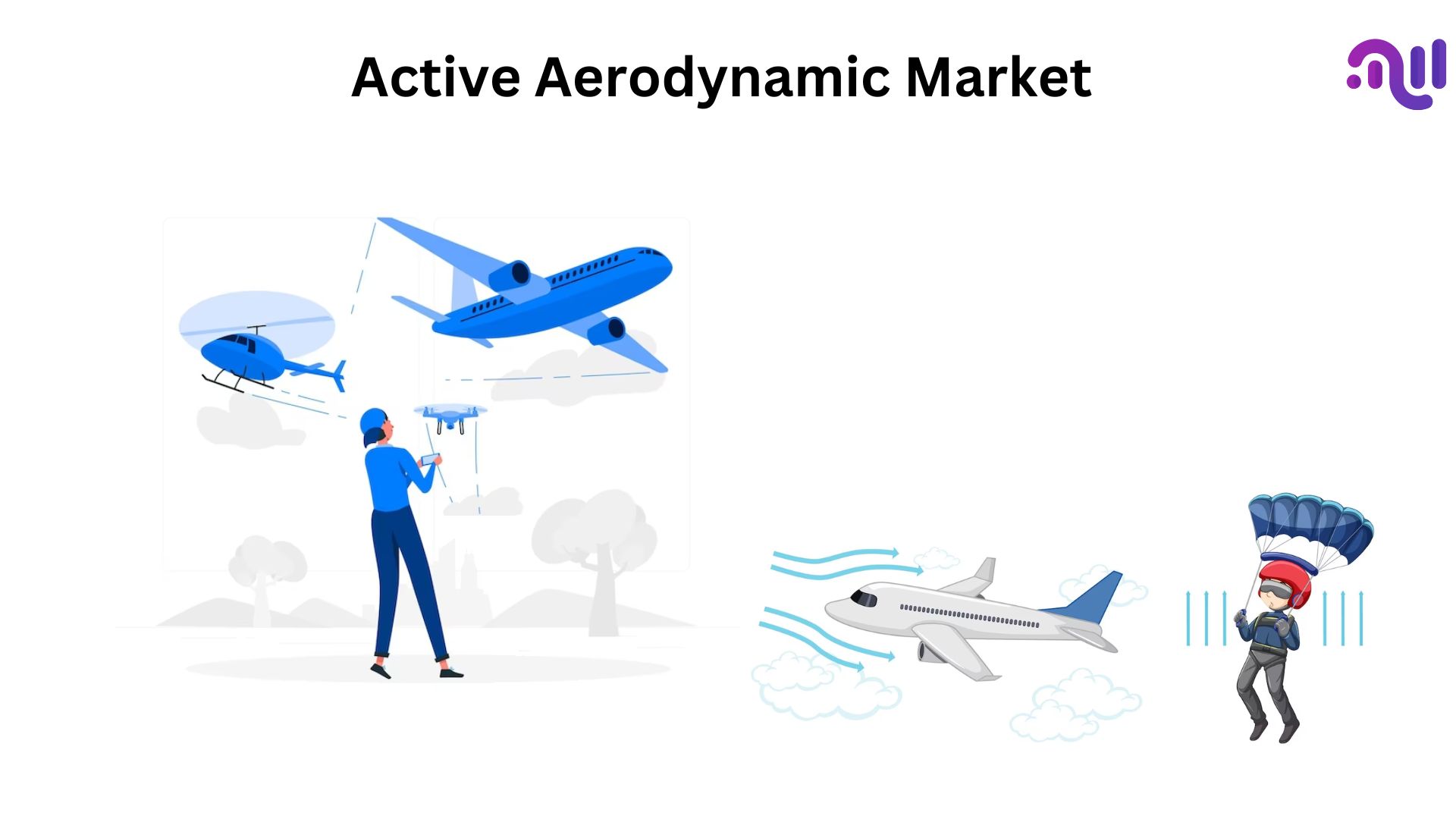 WHAT WE HAVE ON THIS PAGE
Market Overview
Published Via 11Press : The Active Aerodynamics Market refers to the industry involved in the development, production, and implementation of active aerodynamic systems in various vehicles and structures. Active aerodynamics involves the use of movable components, such as spoilers, wings, flaps, and diffusers, to optimize the aerodynamic performance of vehicles in real time.
The Active Aerodynamic Market Size Was To Reach USD 28 Billion In 2022 And is Projected To Reach a Revised Size Of USD 41 Billion By 2032, Growing At A CAGR of 4.5%
These systems dynamically adjust the airflow around a vehicle based on its speed, driving conditions, and other factors. By actively manipulating the flow of air, active aerodynamics can enhance vehicle stability, reduce drag, improve fuel efficiency, and increase overall performance.
Download Your Guide: Explore the Rapid Growth Potential of the Active Aerodynamic Market– Get Our PDF Sample Report@ – https://market.us/report/active-aerodynamic-market/request-sample/
The active aerodynamics market encompasses a wide range of applications, including automotive, aerospace, racing, and high-performance sports vehicles. Automotive manufacturers are increasingly incorporating active aerodynamic systems into their vehicles to enhance performance, handling, and safety. In the aerospace sector, active aerodynamics play a crucial role in improving aircraft efficiency and maneuverability.
Key Takeaways
Rising Significance: Active aerodynamic technology has quickly grown in importance across numerous industries, from automotive and aerospace to racing and sports vehicles, as its ability to enhance performance, fuel economy, and safety becomes clear.
Real-Time Adjustments: Active aerodynamic systems use moveable components to dynamically alter airflow around vehicles based on driving conditions, speed, and other variables affecting performance, optimizing aerodynamic performance in real-time.
Benefits: Active aerodynamics is an approach used to manipulate airflow to improve vehicle stability, decrease drag force, increase fuel economy, and enhance performance resulting in enhanced handling and maneuverability.
Industry Applications: Active aerodynamics have applications across industries like automotive manufacturing, aerospace design, and racing; as well as high-performance sports vehicles. Automotive manufacturers increasingly incorporate active aerodynamic systems in order to increase the performance, safety, and fuel economy of their cars.
Market Drivers: Active aerodynamics market drivers include increasing consumer interest in fuel-efficient cars and initiatives to decrease emissions levels; advances in aerodynamic technologies; and the pursuit of high-speed performance across various industries.
Regional Analysis
North America: North America holds an essential place in the active aerodynamic market. Home to several leading auto manufacturers and aerospace firms investing in aerodynamic technologies, its strong presence owing to a focus on fuel economy regulations in particular stands out in this region of activity.
Europe: Europe stands out as an influential player in the active aerodynamic market. Countries such as Germany, France, and Britain boast longstanding automotive and aerospace sectors which benefit greatly from active aerodynamic systems in vehicles to comply with stringent emission standards while improving performance. European automakers actively integrate active aerodynamic systems to meet emissions standards while simultaneously improving vehicle performance.
Asia-Pacific: Active aerodynamic technology adoption has experienced tremendous growth throughout the Asia-Pacific region. China, Japan, and South Korea are key countries within these markets due to rising vehicle demands coupled with rising environmental concerns; driving this change.
Latin America: Latin America's active aerodynamic market is experiencing remarkable growth due to the automotive sector. Brazil and Mexico both boast robust automotive manufacturing industries with rising automotive manufacturing sectors that are gradually adopting cutting-edge technologies that enhance vehicle performance and fuel economy.
Middle East and Africa: Active aerodynamic systems have experienced steady adoption across the Middle East and Africa regions, particularly within the aerospace sector. Major airlines' growing fuel-efficiency needs have contributed to the uptake of active aerodynamic systems across this area.
Drivers
Fuel Efficiency and Emission Reduction: Demand for more fuel-efficient vehicles is driving demand for active aerodynamic systems to optimize airflow, reduce drag, improve fuel economy, and decrease emissions – driving an active aerodynamic market that supports this goal. By helping optimize airflow management systems to enhance performance for greater fuel economy and emissions reduction.
Performance Enhancement: Active aerodynamics play an invaluable role in optimizing vehicle and structure performance, such as improving their stability, maneuverability, and overall vehicle performance – drawing in customers interested in high-performance cars and structures. By actively manipulating airflow patterns to control stability and maneuverability they also boost vehicle performance for maximum consumer appeal.
Strict Government Regulations: Strict government regulations aimed at decreasing vehicle emissions and improving fuel economy have driven automakers' adoption of active aerodynamic systems, making an efficient solution available to them to reach emission standards set. Active aerodynamics provides automakers with an effective tool to meet these targets.
Advancements in Aerodynamic Technologies: Advancements in aerodynamic technologies such as sensors, actuators, and control systems have played an enormous role in driving the growth of active aerodynamic markets worldwide. Such technological breakthroughs enable more precise airflow control while increasing the performance levels of active aerodynamic systems.
Market Segmentation
Based on Vehicle Type
Light Duty Vehicles
Heavy Commercial Vehicles
Based on Application
Grille Shutter
Spoiler
Air Dam
Side Skirts
Diffuser
Wind Deflectors
Gap fairing
Other applications
Based on Mechanism
Passive System
Active System
Key Players
Magna International Inc
Rochling SE & Co. KG
Plastic Omnium
SMP Automotive
Valeo
SRG Global
Polytec Holding AG
Plasman
INOAC Corporation
Rehau Group
SDN BHD
HBPO
Spoiler Factory
Airflow Deflector
BMW AG
Audi AG
Ford Motor Company
Daimler Truck Holding AG
Volkswagen
Renault Group
PSA Group
General Motors
Other Key Player
To Understand How Our Report Can Bring a Difference To Your Business Strategy, Inquire About A Brochure at – https://market.us/report/active-aerodynamic-market/#inquiry
Opportunities
Electric Vehicle (EV) Integration: With the growing adoption of EVs comes an increased opportunity for active aerodynamics to help increase efficiency and range. Customized solutions can be developed specifically to address each electric vehicle's individual aerodynamic requirements for maximum performance while expanding the driving range.
Autonomous Vehicles: With autonomous cars becoming more autonomous, active aerodynamic systems offer exciting new opportunities in active aerodynamics. As these adaptive systems adapt based on driving conditions in real-time to optimize aerodynamic performance and increase efficiency, stability, and safety for drivers.
Active Aerodynamics Works Well With Lightweight Materials and Design: Active aerodynamics can work seamlessly with lightweight materials and advanced vehicle designs to increase performance while decreasing weight by using carbon fiber composite materials that integrate active aerodynamic systems – offering opportunities to boost both performance and efficiency through weight reduction.
Integration With Advanced Driver Assistance Systems (ADAS): Active aerodynamic systems can be utilized as part of an advanced driver assistance system to further increase vehicle safety and performance. Working alongside sensors and control systems, active aerodynamic components can respond to dynamic driving situations to provide increased stability and maneuverability for enhanced stability and maneuverability.
Challenges
Cost: Active aerodynamic systems may increase the total cost of vehicles or structures by significantly raising development, manufacturing, installation, and implementation expenses – including sensor arrays, actuators, and control mechanisms required for widespread adoption within price-sensitive markets.
Complexity: Active aerodynamic systems involve complex engineering and control mechanisms designed to adjust airflow in real-time, so designing and implementing them requires expertise in aerodynamics, structural engineering, electronics, and control systems – not forgetting to provide safe operation under different driving conditions – further adding complexity.
Weight and Space Constraints: Active aerodynamic systems may add significant weight to vehicles or structures, potentially countering any aerodynamic benefits and diminishing overall efficiency gains. Furthermore, installing such components often takes more space than expected in vehicle design or retrofitting processes.
Reliability and Durability: For active aerodynamic systems to remain effective over the life of their vehicle or structure, their components must demonstrate long-term reliability and durability. As these are moving parts exposed to dynamic forces and environmental conditions, assuring consistent performance requires robust engineering with extensive testing procedures in order to remain efficient for sustained service life.
Recent Development
Advanced Control Systems: Active aerodynamic control systems have witnessed great advances, with artificial intelligence, machine learning, and advanced algorithms offering more precise control to maximize performance in real time.
Wind Tunnel Testing and Simulation: Advancements in wind tunnel testing and simulation techniques have greatly advanced the design and optimization of active aerodynamic systems. Computational Fluid Dynamics (CFD) simulations provide engineers with tools for evaluating active aerodynamic components before physical prototypes are built, thus cutting development time and cost dramatically.
Active Flow Control: Active flow control technologies such as synthetic jet actuators and plasma actuators are currently being studied to enhance active aerodynamics. With their ability to manipulate airflow without physical moving parts, these techniques enable more compact and energy-efficient solutions than their physical equivalents.
Electrification and Active Grilles: With the rising popularity of electric vehicles comes an increase in active grille systems that dynamically open or close grille openings to control airflow, optimizing cooling efficiency while improving vehicle aerodynamics and energy management. These innovative systems may include digital displays which display information about airflow regulation. These features make for improved vehicle aerodynamics as well as energy management.
Report Scope
| | |
| --- | --- |
| Report Attribute | Details |
| The market size value in 2023 | USD 28 Bn |
| Revenue Forecast by 2032 | USD  41 Bn |
| Global Market Growth Rate (2023 to 2032) | CAGR Of 4.5 % |
| Regions Covered | North America, Europe, Asia Pacific, Latin America, and Middle East & Africa, and Rest of the World |
| Historical Years | 2017-2022 |
| Base Year | 2022 |
| Estimated Year | 2023 |
| Short-Term Projection Year | 2028 |
| Long-Term Projected Year | 2032 |
FAQs
Q1: How big is the Active Aerodynamic Market?
A1: The global Active Aerodynamic Market size was estimated at USD 28 billion in 2022 and is expected to reach USD 41 billion in 2032.
Q2: What is the Active Aerodynamic Market growth?
A2: The global Active Aerodynamic Market is expected to grow at a compound annual growth rate of 4.5%.
Q3:Who are the key companies/players in the Active Aerodynamic Market?
A3:Some of the key players in the Active Aerodynamic Markets are Magna International Inc, Rochling SE & Co. KG, Plastic Omnium, SMP Automotive, Valeo, SRG Global, Polytec Holding AG, Plasman, INOAC Corporation, Rehau Group, SDN BHD, HBPO, Spoiler Factory, Airflow Deflector, BMW AG, Audi AG, Ford Motor Company, Daimler Truck Holding AG, Volkswagen, Renault Group, PSA Group, General Motors, Other Key Player
Contact
Global Business Development Team – Market.us
Market.us (Powered by Prudour Pvt. Ltd.)
Send Email: [email protected]
Address: 420 Lexington Avenue, Suite 300 New York City, NY 10170, United States
Tel: +1 718 618 4351
Website: https://market.us/
Content has been published via 11press. for more details please contact at [email protected]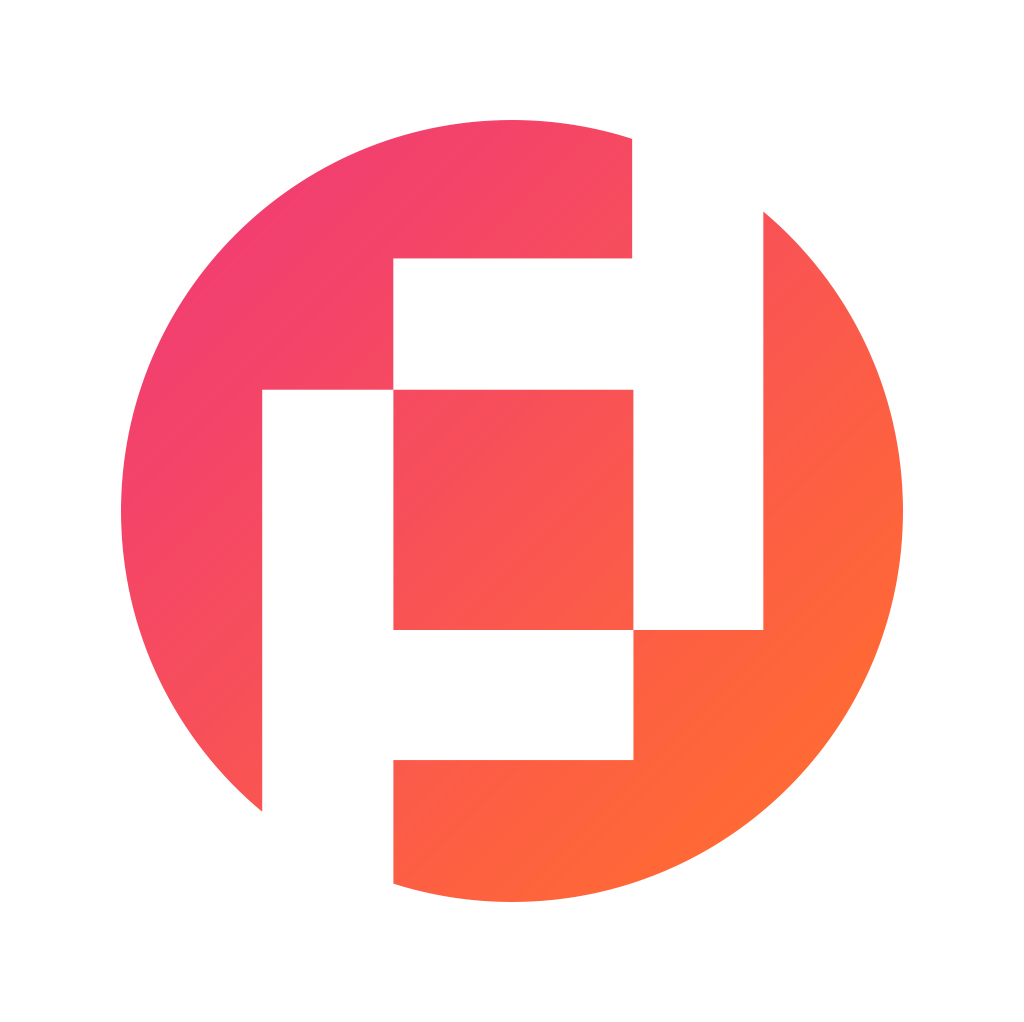 Prudour Private Limited
The team behind market.us, marketresearch.biz, market.biz and more. Our purpose is to keep our customers ahead of the game with regard to the markets. They may fluctuate up or down, but we will help you to stay ahead of the curve in these market fluctuations. Our consistent growth and ability to deliver in-depth analyses and market insight has engaged genuine market players. They have faith in us to offer the data and information they require to make balanced and decisive marketing decisions.
More Posts By Prudour Private Limited