Airborne Surveillance Market Size is expected to reach USD 9.69 Bn by 2033 | CAGR of 6.14%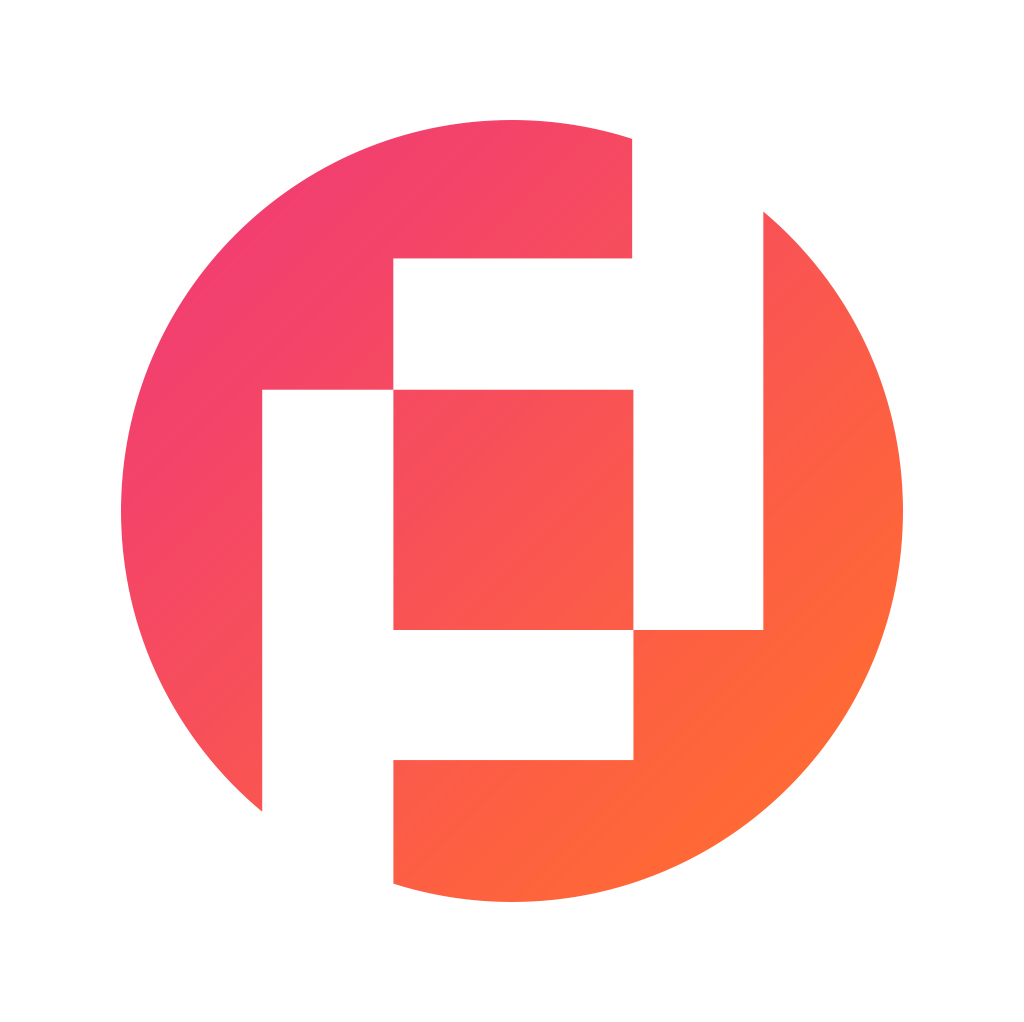 Prudour Private Limited
Updated · Mar 29, 2023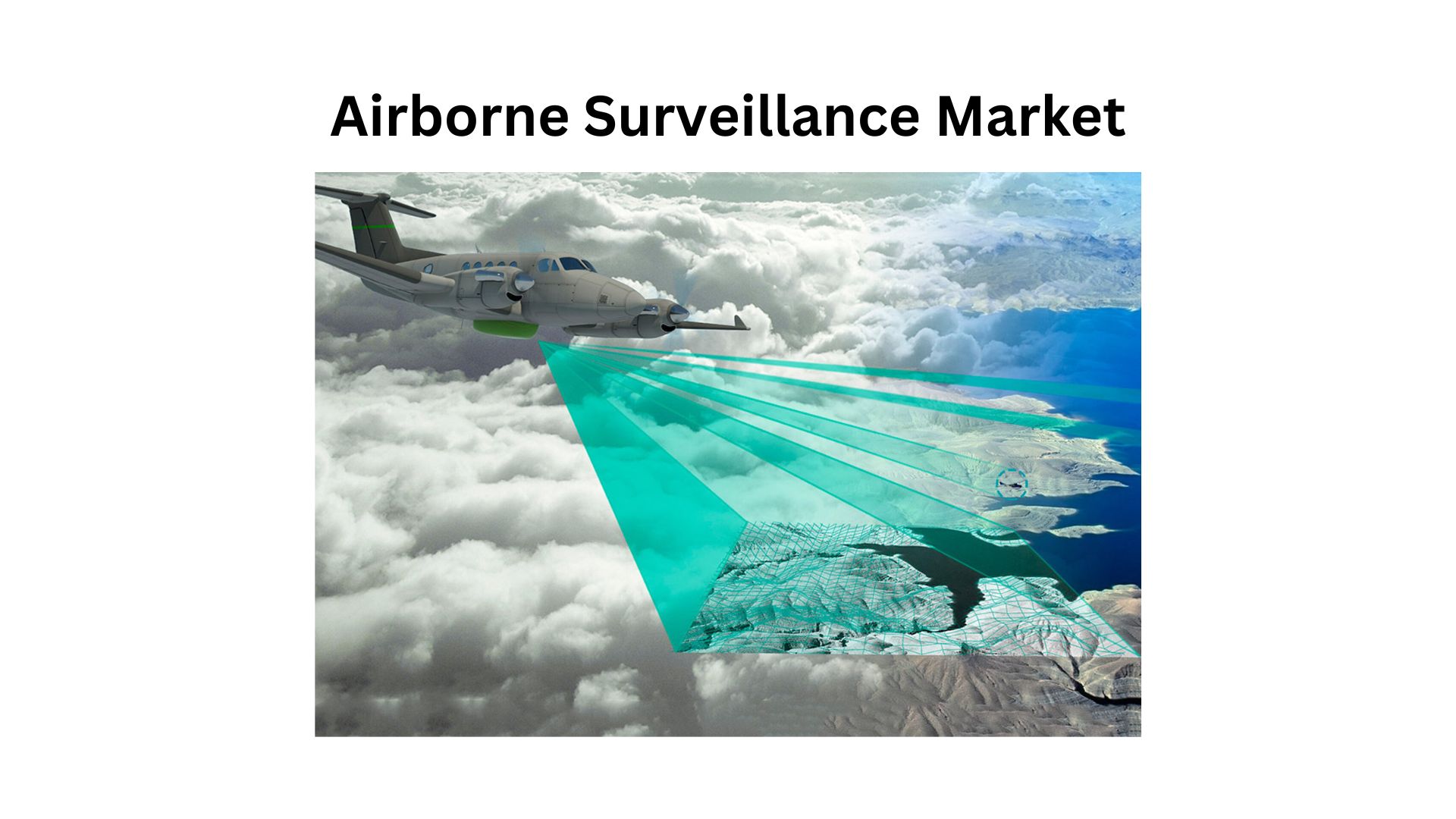 WHAT WE HAVE ON THIS PAGE
Market Overview
Published Via 11Press: The Airborne Surveillance Market utilizes platforms such as aircraft, unmanned aerial vehicles (UAVs), and balloons equipped with advanced sensors and systems to collect information from above. These platforms can be utilized for various applications like military intelligence, surveillance, and reconnaissance (ISR), border patrol/coastal surveillance, law enforcement/search-and-rescue missions, wildlife monitoring projects, and environmental monitoring programs.
The Airborne Surveillance Market size is expected to reach USD 9.69 Bn by 2033, up from its current value of USD 5.34 Bn in 2023, growing at an annual compound growth rate (CAGR) of 6.14% from 2023-2033.
The airborne surveillance market is expected to experience rapid growth over the coming years, driven by increasing demand for enhanced situation awareness and intelligence-gathering capabilities, along with advances in sensor technology and unmanned systems. Furthermore, the increasing use of airborne platforms for border patrol and coastal surveillance should further add fuel to this demand.
Key Takeaways
The airborne surveillance market is expected to experience rapid growth over the coming years, driven by rising demand for advanced surveillance and reconnaissance systems. Furthermore, increased defense spending by governments around the world is fueling this sector as countries strive to enhance their military capabilities. Furthermore, technological advancements such as artificial intelligence, machine learning, and unmanned systems will further fuel market expansion.
The market for airborne surveillance systems is not just limited to military applications. There's also increasing demand in commercial sectors such as border surveillance, law enforcement, and environmental monitoring. Forecasts indicate that demand will grow significantly throughout Asia-Pacific as countries like China, India, and Japan increase their defense spending and upgrade their military capabilities.
Request For Sample Report Here: https://marketresearch.biz/report/airborne-surveillance-market/request-sample/
Regional Snapshot
The airborne surveillance market is a global industry with significant demand from various regions. Regions, where this market is expected to experience significant growth, include:
North America: North America is predicted to remain the leading region in airborne surveillance market share. The United States and Canada are anticipated as major growth drivers within this region due to an increasing need for advanced surveillance systems for homeland security, border control, and maritime surveillance. Consequently, demand in this region is forecast to expand significantly over the forecast period.
Europe: Europe is anticipated to be a major market for airborne surveillance systems due to the presence of several key manufacturers and suppliers. Furthermore, the rising demand for unmanned aerial vehicles (UAVs) for surveillance purposes will further fuel growth in this region.
Asia-Pacific: The Asia-Pacific region is expected to experience rapid growth in the airborne surveillance market due to increasing demand for advanced surveillance systems for military and homeland security applications. Countries such as China, India, Japan, and South Korea are predicted to lead this expansion within this region.
Middle East & Africa: The Middle East & Africa region is expected to witness significant growth in the airborne surveillance market, due to an increasing need for systems for border control and maritime surveillance. Furthermore, growing security concerns within this region will further fuel demand in this sector.
Latin America: The Latin America region is expected to experience moderate growth in the airborne surveillance market due to increasing demand for UAVs for surveillance and monitoring purposes. Countries such as Brazil, Argentina, and Chile will drive this region's market demand.
Enquire Here & Query for the report: https://marketresearch.biz/report/airborne-surveillance-market/#inquiry
Drivers
The growing use of unmanned aerial vehicles for surveillance and reconnaissance missions across both military and civil applications is a major driver of the airborne surveillance market. Border security has become an urgent priority for governments around the world, necessitating governments to deploy airborne surveillance systems for monitoring borders, detecting illegal activity such as smuggling or trafficking, and with rising terrorist activities worldwide there has been an increased need for airborne surveillance systems to detect potential threats and deter suspicious behavior.
Advancements in Technology: Recent advances in sensors, cameras, and other surveillance equipment have enabled airborne surveillance systems to produce higher-resolution images and real-time data.
Airborne surveillance systems have seen an expansion beyond military and government use, with growing interest in commercial applications like environmental monitoring, disaster management, and infrastructure inspection. Governments around the world are increasing their defense spending to upgrade their military capabilities with investments in airborne surveillance systems. Airborne surveillance provides real-time situational awareness which enables decision-makers to make more informed decisions and respond rapidly to changing conditions.
Restraints
The airborne surveillance market is an essential sector for military and civilian applications, yet it faces several constraints that could hamper its growth and development. These constraints include:
Cost: Airborne surveillance systems are costly to develop and maintain, which limits their availability to countries and organizations with sufficient financial resources. This makes it challenging for new players to enter the market or for smaller organizations to upgrade their current systems.
Regulatory Challenges: Airborne surveillance systems often operate in sensitive areas and may be subject to regulations that restrict their use. This could include restrictions on airspace usage, data privacy laws, or export regulations.
Limited Bandwidth: Airborne surveillance systems generate vast amounts of data that must be transmitted to ground-based systems for analysis. Unfortunately, the limited bandwidth available for transmission can limit how quickly this data can be collected and analyzed in real time.
Weather Conditions: Weather conditions such as fog, rain, and turbulence can impede the effectiveness of airborne surveillance systems that rely on visual sensors. This restricts their operational capabilities, ultimately decreasing their value to you.
Maintenance and Support: Airborne surveillance systems are intricate, requiring regular upkeep in order to run optimally. This can be expensive and time-consuming for organizations with limited resources.
Security Concerns: Airborne surveillance systems may be vulnerable to hacking and cyber-attacks, which could compromise the data collected and transmitted. This puts organizations and governments in a vulnerable position with regard to trusting these systems, potentially hindering their adoption.
Opportunities
With the global threat of terrorism and illegal immigration growing, there is an urgent need for effective border surveillance systems. Airborne platforms, such as drones equipped with advanced sensors, can provide real-time monitoring and situational awareness to security forces. Maritime surveillance is another area where airborne platforms have a critical role; with increased maritime traffic comes increased scrutiny on preventing piracy, smuggling, and other illegal activities. Airborne platforms can cover vast ocean areas providing real-time intelligence to maritime security forces.
Airborne surveillance can be an invaluable asset in disaster response and management. Natural disasters like hurricanes, earthquakes, and wildfires can occur suddenly and without warning, but airborne platforms provide real-time imagery and data to emergency responders so they can rapidly assess the damage and coordinate rescue efforts. Modern sensor technologies such as thermal imaging, radar, and LiDAR have enabled airborne surveillance platforms to become more effective and cost-effective. These sensors offer detailed, high-resolution imagery in various lighting and weather conditions, improving situational awareness and threat detection. UAV surveillance is increasingly popular due to its versatility, affordability, and ease of deployment; UAVs can operate in remote or hazardous environments like disaster zones or conflict areas without endangering human lives.
Challenges
Airborne surveillance systems can be expensive to develop, operate, and maintain, which could hinder their adoption and deployment. Furthermore, the high price point may result in fewer customers since many countries and organizations may lack the budget to invest in them. Airborne surveillance systems must adhere to stringent regulatory requirements regarding safety, performance, and privacy. Unfortunately, these requirements can be complex and time-consuming to navigate, thus increasing development costs and delaying the deployment of these systems. The airborne surveillance market is highly competitive, with many companies offering similar products and services. This level of competition makes it difficult for firms to stand out and gain market share. Furthermore, the rapid pace of technological advances makes it challenging for firms to keep up with current developments and guarantee their products remain up-to-date and relevant in today's marketplace.
Airborne surveillance systems generate vast amounts of data which must be managed and analyzed efficiently. This can present a major challenge, as the information may be highly sensitive and require advanced security measures to protect it from unauthorized access. Furthermore, their range may be limited, making them incontinent for certain tasks such as monitoring large areas or tracking targets over long distances. Moreover, environmental elements like weather conditions can negatively impact performance and accuracy; making ensuring consistent and dependable operation difficult with these systems challenging.
Market Segmentation
Segmentation by Type:
LiDAR
Radar
Imaging System
Segmentation by Application:
Military, Defense, and Security
Commercial
Key Players
Airbus SE
Saab AG
Safran SA
Thales S.A
BAE Systems
L-3 Wescam, Inc.
Leonardo S.P.A
Flir Systems, Inc.
Boeing Company
Raytheon Company
Leica Geosystems AG
Lockheed Martin Corporation
Teledyne Technologies, Inc.
Israel Aerospace Industries (IAI)
Northrop Grumman Corporation
Report Scope
| | |
| --- | --- |
| Report Attribute | Details |
| Market size value in 2023 | USD 5.34 Bn |
| Revenue forecast by 2033 | USD 9.69 Bn |
| Growth Rate | CAGR Of 6.14% |
| Regions Covered | North America, Europe, Asia Pacific, Latin America, and Middle East & Africa, and Rest of the World |
| Historical Years | 2017-2022 |
| Base Year | 2022 |
| Estimated Year | 2023 |
| Short-Term Projection Year | 2028 |
| Long-Term Projected Year | 2033 |
Recent Developments
UAVs for surveillance have seen an uptick in popularity due to their versatility and cost-efficiency compared to manned aircraft. These technologies are being integrated into airborne surveillance systems in order to improve accuracy and efficiency. AI/ML algorithms can process large amounts of data quickly, leading to faster decision-making. The airborne surveillance market has witnessed the development of advanced sensors like electro-optical/infrared (EO/IR) sensors and synthetic aperture radar (SAR) which provide high-resolution images and data suitable for various applications.
Satellite-based surveillance systems are increasingly being employed for military and commercial applications, offering wide-area coverage and real-time data. As concerns over border security and maritime threats grow, there is an increasing demand for airborne surveillance systems that can monitor large areas and provide situational awareness. The airborne surveillance market has seen the emergence of several new players – particularly in the UAV segment – leading to increased competition and innovation within this space.
Key Questions
What is the Airborne Surveillance Market?
This industry consists of systems and technologies used for monitoring, tracking, and collecting information from aircraft or drones. These typically include radars, cameras, and other sensors installed on these aircraft or drones for enhanced surveillance capabilities.
What are the primary drivers of growth in the airborne surveillance market?
The primary factors driving growth in this sector include increasing demand for unmanned aerial vehicles (UAVs), rising investments in military surveillance systems, and an urgent need for enhanced border security measures.
What are the major challenges faced by the airborne surveillance market?
Regulations related to UAVs, privacy concerns, and civil liberties issues, as well as competition from other surveillance technologies like satellite and ground-based systems, pose major obstacles for this sector.
What are some of the most promising applications for airborne surveillance?
Examples include border surveillance, search and rescue operations, disaster response operations, as well as monitoring natural resources and wildlife populations.
Contact us
Contact Person: Mr. Lawrence John
Marketresearch.Biz (Powered By Prudour Pvt. Ltd.)
Tel: +1 (347) 796-4335
Send Email: [email protected]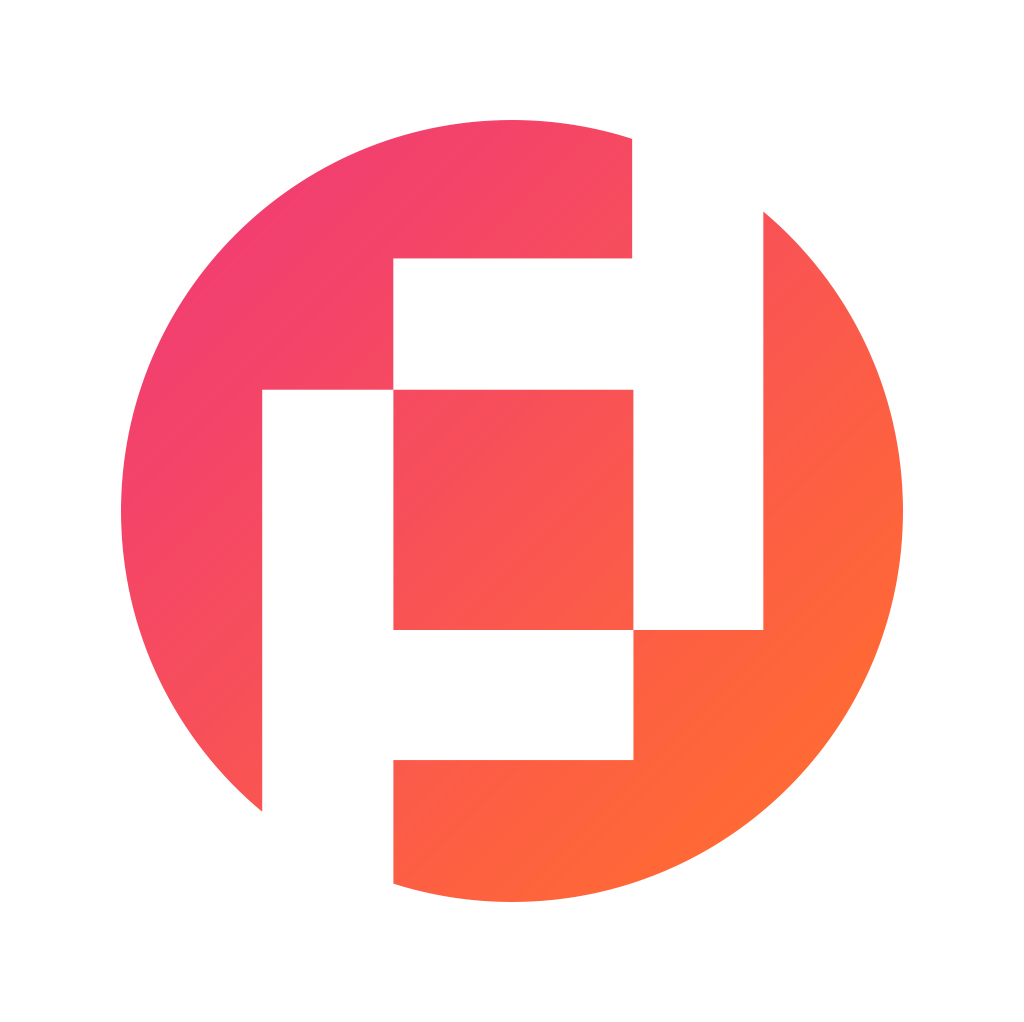 Prudour Private Limited
The team behind market.us, marketresearch.biz, market.biz and more. Our purpose is to keep our customers ahead of the game with regard to the markets. They may fluctuate up or down, but we will help you to stay ahead of the curve in these market fluctuations. Our consistent growth and ability to deliver in-depth analyses and market insight has engaged genuine market players. They have faith in us to offer the data and information they require to make balanced and decisive marketing decisions.
More Posts By Prudour Private Limited