Audiobook Market Statistics – Non-Fiction has the largest share of revenue of 65% in 2022 | According To Market.us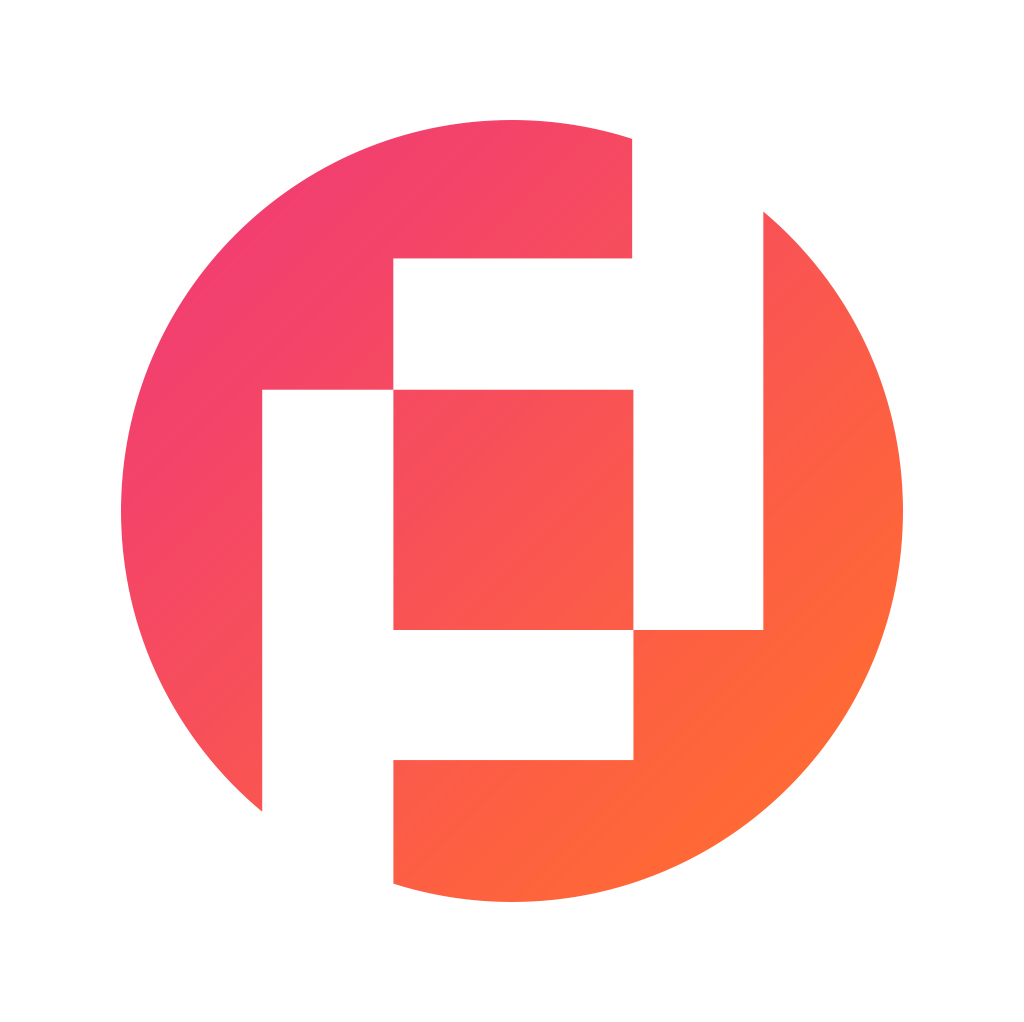 Prudour Private Limited
Updated · Jun 15, 2023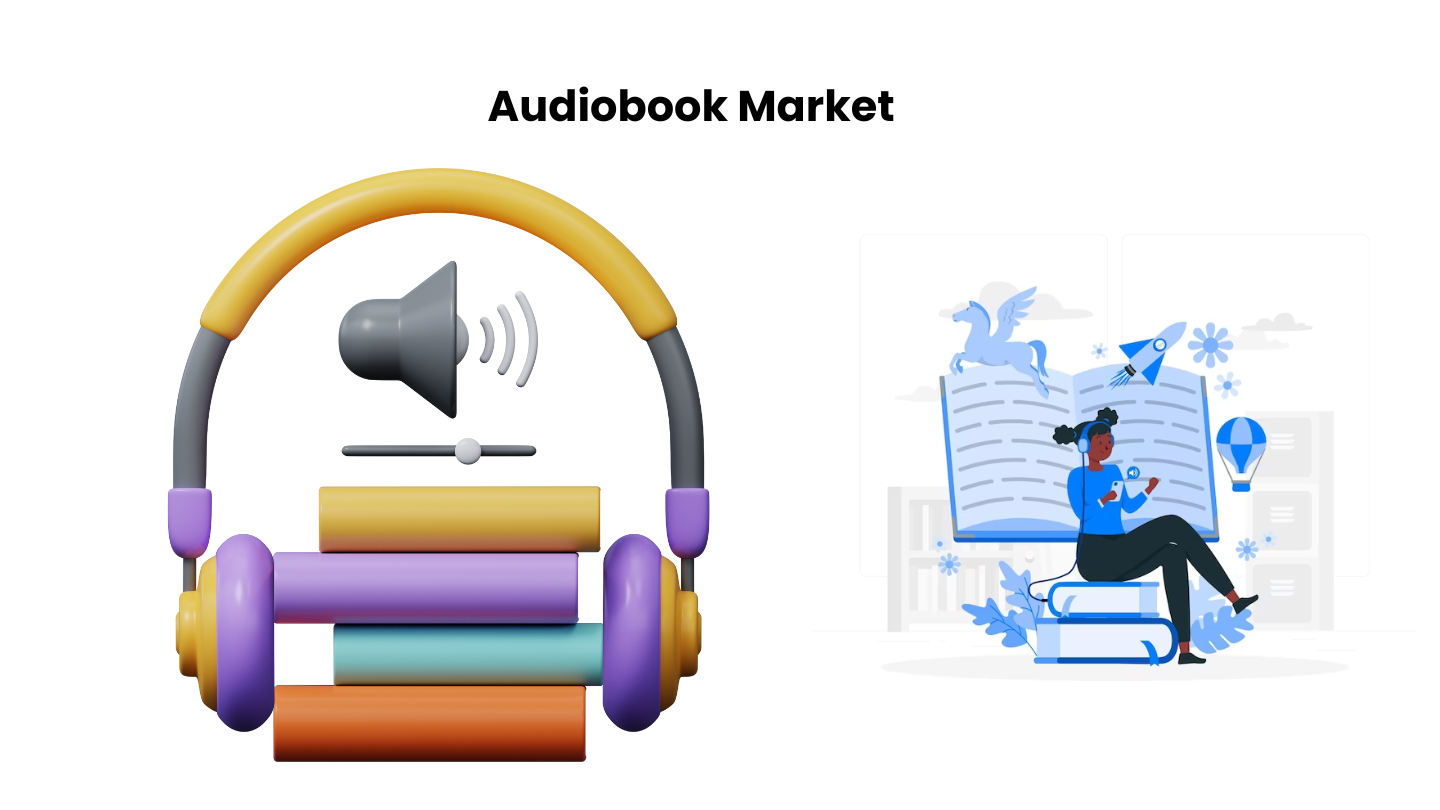 Published Via 11Press : The audiobook market is a rapidly growing industry that has seen tremendous growth in recent years. This market refers to the production and sale of audio recordings of books, magazines, newspapers, and other textual content. Audiobooks are typically available for download or streaming on digital platforms such as Audible, Apple Books, Google Play Books, and many others.
Global Audiobooks Market size is expected to be worth around USD 39.1 Bn by 2032 from USD 4.2 Bn in 2022, growing at a CAGR of 25.7% during the forecast period from 2022 to 2032.
Chart & Data Table on 5-Year Historic (2017-2021) Market Size, Comparative Analysis of Segments, and Y-O-Y Growth.  Download Free Sample Report @ https://market.us/report/audiobooks-market/request-sample/
One reason for the growth of the audiobook market is its convenience. People can listen to audiobooks while doing other activities such as driving or exercising. Additionally, with advancements in technology, listening to an audiobook has become easier than ever before with voice-activated smart speakers like Amazon Echo or Google Home allowing people to access their book collection without even lifting a finger.
There is also a wide range of content available within the audiobook market. Whether it's fiction or non-fiction books, educational material, or children's stories, there is something for everyone in this booming industry. With more and more people turning towards digital media consumption models over traditional print formats due to affordability and accessibility reasons; it's no surprise that the audiobooks industry continues to grow at an unprecedented pace year after year.
Key Takeaway
by genre, Non-Fiction has the largest share of revenue of 65% in 2022.
by the most popular device, The segment of smartphones is the most popular and is the one that generated the highest world revenues of 44 percent by 2022.
With a target market, Adults have the largest share of revenue at 78% in 2022.
Through distribution channels The one-time download category was dominant in the marketplace, achieving the biggest market share at 65% as of 2022.
The year 2022 was the one in which North America was the dominant market, with the largest share of revenue at 44%.
The Asia Pacific region is predicted to expand at an impressive CAGR between 2023 through 2032.
Regional Snapshot
North America: North America is an enormous market for audiobooks and Audible is one of the primary platforms driving its development in North America. Thanks to an English-speaking population and accessible digital platforms such as this one (such as audible) this market has flourished rapidly resulting in partnerships among authors, publishers, and celebrities creating various forms of media outputs for distribution to this market.
Europe: Europe is another significant audiobook market, including countries such as Germany, the United Kingdom, and France that make significant contributions. Audiobook consumption has steadily grown throughout this region due to digital platforms' ease of access; additionally, this market has witnessed the translation of books into different languages to increase potential appeal among a multicultural public.
Asia Pacific: Asia Pacific's audiobook market is experiencing significant expansion due to factors including increasing use of smartphones, improved internet access, and rising reading rates. Countries such as China, Japan, and India are witnessing increased audiobook consumption rates as international platforms expand across this region offering audiobooks written in multiple languages.
Latin America: Latin America is an emerging market for audiobooks. Due to increasing digital usage and mobile use, audiobook platforms such as Storytel and Audible are beginning to offer their audiobooks directly to Latin American readers – these books come both in Spanish as well as Portuguese translations!
Middle East and Africa: The market for audiobooks in the Middle East and Africa is expanding quickly as smartphone penetration grows across both regions, creating opportunities for audiobook companies to diversify their offering by tapping into emerging smartphone markets like smartphone connectivity. International as well as local players are beginning to exploit this emerging audiobook market by providing books in multiple languages including Arabic.
General Audiobooks Statistics
In 2021, the average audiobook listener listened to 12 audiobooks.
70% of audiobook listeners are women.
50% of audiobook listeners are millennials.
The average audiobook listener spends $100 per year on audiobooks.
Audiobooks are now available on a variety of devices, including smartphones, tablets, computers, and even voice-activated speakers.
Audiobook Statistics by Platform:
Audible: Audible is the largest audiobook retailer in the world, and it accounts for the majority of the audiobook market share. In 2021, Audible had a market share of 63.4% in the United States.
Apple Books: Apple Books is another popular audiobook platform, and it offers a subscription service that gives users access to a large library of audiobooks. In 2021, Apple Books had a market share of 18.2% in the United States.
Google Play Books: Google Play Books is another popular audiobook platform, and it offers a subscription service that gives users access to a large library of audiobooks. In 2021, Google Play Books had a market share of 10.4% in the United States.
Scribd: Scribd is a subscription service that offers access to a large library of audiobooks, e-books, and magazines. In 2021, Scribd had a market share of 4.1% in the United States.
Other platforms: There are a number of other audiobook platforms available, such as Kobo, Hoopla, and Libro. fm. These platforms have a smaller market share than the platforms listed above.
Top Key Players
Apple Inc.
Audible Inc
Barnes & Noble Booksellers Inc.
com
Google LLC
PLAYSTER
Rakuten Group Inc.
Storytel AB
F.Howes Ltd.
Other Key Players
Key Segments
Based on Genre
Based on the Preferred Device
Smartphones
Laptops and Tablets
Personal Digital Assistants
Other Preferred Devices
Based on Target Audience
Based on Distribution Channel
One-time Download
Subscription-Based
Drivers
Increasing Digitalization: The growing penetration of smartphones, tablets, and other digital devices has made it easier for consumers to access and consume audiobooks. The convenience and portability of digital platforms have contributed to the rising popularity of audiobooks.
Changing Consumer Behavior: Busy lifestyles, long commutes, and multitasking habits have led to a shift in consumer preferences towards convenient forms of entertainment. Audiobooks provide a way to enjoy literature while engaging in other activities, such as commuting, exercising, or doing household chores.
Broadening Audience Base: Audiobooks have expanded their reach beyond traditional book readers. They cater to individuals with visual impairments or reading difficulties, as well as non-native language speakers who prefer listening to books in their mother tongue. This broader audience base has contributed to the growth of the market.
Partnerships and Exclusive Content: Collaboration between publishers, authors, and celebrities has resulted in the production of high-quality audiobooks and exclusive content. Well-known narrators, famous actors, and authors narrating their own books have attracted listeners and created a unique selling point for certain titles.
Restraints
Copyright and Licensing Issues: Acquiring the rights to produce and distribute audiobooks can be a complex process, especially for older titles and works from multiple authors or publishers. Copyright and licensing challenges may limit the availability of certain books in audio format.
Narration Quality and Preferences: The success of an audiobook depends on the narrator's skill and the quality of the narration. Narrators who fail to capture the essence of the book or deliver an engaging performance may impact listener satisfaction. Individual preferences for specific narrators can also influence the market.
Language and Cultural Barriers: Audiobooks in different languages face language and cultural barriers in expanding their market reach. Localization efforts, such as translating and adapting audiobooks for specific regions and cultures, can be costly and time-consuming.
Opportunities
Emerging Markets: There are significant growth opportunities in emerging markets, particularly in regions like Asia Pacific, Latin America, and Africa, where smartphone adoption and internet connectivity are increasing. Expanding into these markets with localized content and language options can tap into a large and untapped consumer base.
Subscription Models: The popularity of subscription-based services has increased across various industries, including audiobooks. Offering subscription plans allows consumers to access a wide range of audiobooks at a fixed monthly price, encouraging more consistent and frequent consumption.
Make an inquiry before picking up this report @ https://market.us/report/audiobooks-market/#inquiry
Challenges
Competition from Other Entertainment Formats: Audiobooks face competition from other forms of entertainment, such as podcasts, streaming services, and video content. Capturing and retaining listeners' attention in a crowded digital entertainment landscape can be challenging.
Piracy and Copyright Infringement: The digital nature of audiobooks makes them vulnerable to piracy and unauthorized distribution. Protecting intellectual property rights and combatting piracy remains an ongoing challenge for the industry.
Audiobook Production Costs: Producing high-quality audiobooks involves professional narrators, audio engineers, and post-production processes. The cost of producing audiobooks can be substantial, especially for smaller publishers or self-published authors.
Audiobooks Statistics by Popular Categories in the USA in Graph
Fiction: Fiction audiobooks are often more engaging and immersive than traditional books, as the listener can be transported to another world through the power of storytelling.
Non-fiction: Non-fiction audiobooks can be a great way to learn new things or gain new skills. They can also be helpful for people who are looking for inspiration or motivation.
Children's: Children's audiobooks can help children develop a love of reading and learning. They can also be a great way to help children relax and unwind before bed.
Educational: Educational audiobooks can help students learn new things or review for exams. They can also be a great way for students to learn about different cultures and perspectives.
Top Impacting Factors
Digitalization and Technological Advancements: The increasing digitalization of content and advancements in technology have significantly impacted the audiobook market. The availability of digital platforms, streaming services, and mobile apps has made it easier for consumers to access and consume audiobooks. The development of high-quality audio formats, improved streaming capabilities, and the integration of audiobooks with smart devices have enhanced the overall listening experience.
Consumer Preferences and Changing Lifestyles: Consumer preferences and changing lifestyles play a crucial role in shaping the audiobook market. The demand for convenience, multitasking, and on-the-go entertainment has driven the popularity of audiobooks. Busy lifestyles, long commutes, and a desire for continuous learning or entertainment have led to an increased preference for audiobooks as an alternative to traditional reading.
Content Availability and Variety: The availability and variety of audiobook content are essential factors in driving the market. The presence of a diverse catalog of titles, including bestsellers, classics, non-fiction, and self-help books, appeals to a wide range of listeners. Partnerships between publishers, authors, and celebrities have resulted in the creation of exclusive content, attracting more users to the platform.
Language and Localization: The availability of audiobooks in different languages and localized content has a significant impact on the market. Localization efforts, such as translating and adapting audiobooks for specific regions and cultures, enable publishers to tap into new markets and reach a broader audience. Meeting the language preferences and cultural nuances of different regions can drive adoption and engagement.
Market Accessibility and Distribution Channels: The accessibility of audiobooks and the availability of distribution channels are critical factors in the market's growth. The rise of digital platforms and online retailers, along with the convenience of streaming services and subscription models, has made it easier for consumers to access and purchase audiobooks. The presence of robust distribution channels, both online and offline, ensures wider availability and reach.
Future Trends in the Market
Continued Growth: The audiobook market is expected to continue its growth trajectory. Factors such as increasing smartphone penetration, improved internet connectivity, and the convenience of digital platforms are likely to contribute to the market's expansion.
Localization and Multilingual Offerings: With the aim of reaching a broader global audience, the localization of audiobook content and the availability of multilingual offerings are expected to become more prevalent. This includes translating popular titles into different languages and producing content specifically tailored to local markets.
Original Audio Content: As the market matures, there is potential for the development of more original audio content created exclusively for the audiobook format. Authors, celebrities, and podcast creators may venture into producing content specifically designed for the listening experience, further diversifying the available offerings.
Podcast-Audiobook Convergence: The lines between podcasts and audiobooks are likely to blur further, with the convergence of these two forms of audio content. This convergence could involve audiobooks adopting a more episodic format or incorporating podcast-like elements, attracting a wider range of listeners.
Personalization and Recommendation Algorithms: Personalized recommendations and sophisticated recommendation algorithms are likely to play a more significant role in the audiobook market. Platforms may leverage user data and listening preferences to provide tailored suggestions, enhancing the discoverability of new titles and authors.
Report Scope
| | |
| --- | --- |
| Report Attribute | Details |
| The market size value in 2022 | USD 4.2 Bn  |
| Revenue Forecast by 2032 | USD 39.1 Bn |
| Growth Rate | 25.7% (CAGR) |
| Regions Covered | North America, Europe, Asia Pacific, Latin America, and Middle East & Africa, and Rest of the World |
| Historical Years | 2017-2022 |
| Base Year | 2022 |
| Estimated Year | 2023 |
| Short-Term Projection Year | 2028 |
| Long-Term Projected Year | 2032 |
Recent Developments
In December 2021, Rakuten launched a new business division called Rakuten Insurance, which offers various insurance products and services to its customers in Japan.
November 2021, Rakuten announced the acquisition of LIFULL Co., Ltd., a Japanese real estate information and transaction platform, to expand its services in the real estate industry.
Frequently Asked Questions 
Q: What is the current size of the Audiobooks Market?
A: The Global Audiobooks Market size is USD 4.2 Bn in 2022.
Q: What is the projected growth rate for Audiobooks Market?
A: The Audiobooks Market is expected to grow at a CAGR of 25.7% from 2023 to 2032.
Q: What are some of the key players in the Audiobooks Market?
A: Some of the key players in the Audiobooks market include Apple Inc., Audible Inc, Barnes & Noble Booksellers Inc., com, Google LLC, PLAYSTER, Rakuten Group Inc., Storytel AB, F.Howes Ltd., Other Key Players
Contact:
Global Business Development Team – Market.us
Market.us (Powered by Prudour Pvt. Ltd.)
Send Email: [email protected]
Address: 420 Lexington Avenue, Suite 300 New York City, NY 10170, United States
Tel: +1 718 618 4351
Website: https://market.us/
Content has been published via 11press. for more details please contact at [email protected]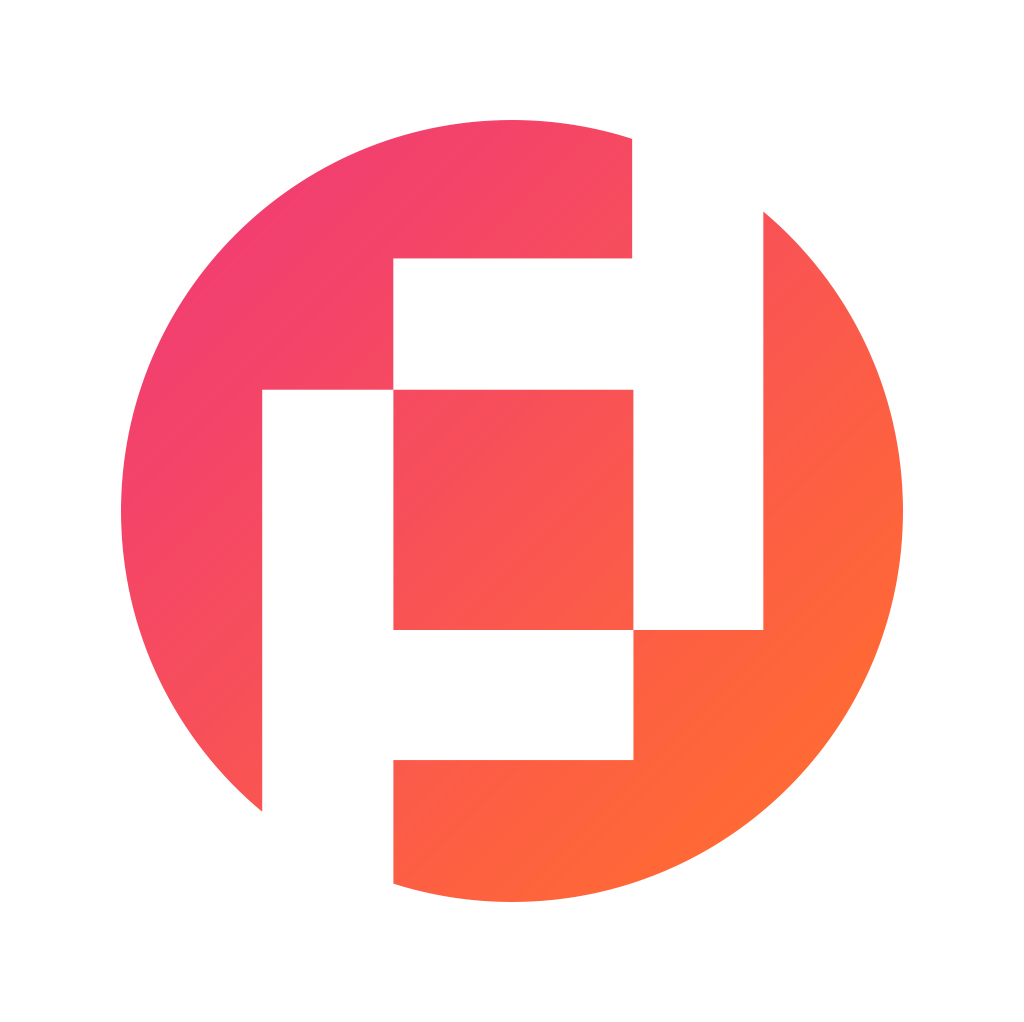 Prudour Private Limited
The team behind market.us, marketresearch.biz, market.biz and more. Our purpose is to keep our customers ahead of the game with regard to the markets. They may fluctuate up or down, but we will help you to stay ahead of the curve in these market fluctuations. Our consistent growth and ability to deliver in-depth analyses and market insight has engaged genuine market players. They have faith in us to offer the data and information they require to make balanced and decisive marketing decisions.
More Posts By Prudour Private Limited