Autonomous Ships Market Size Worth USD 10.69 Bn by 2033 | CAGR: 9.6%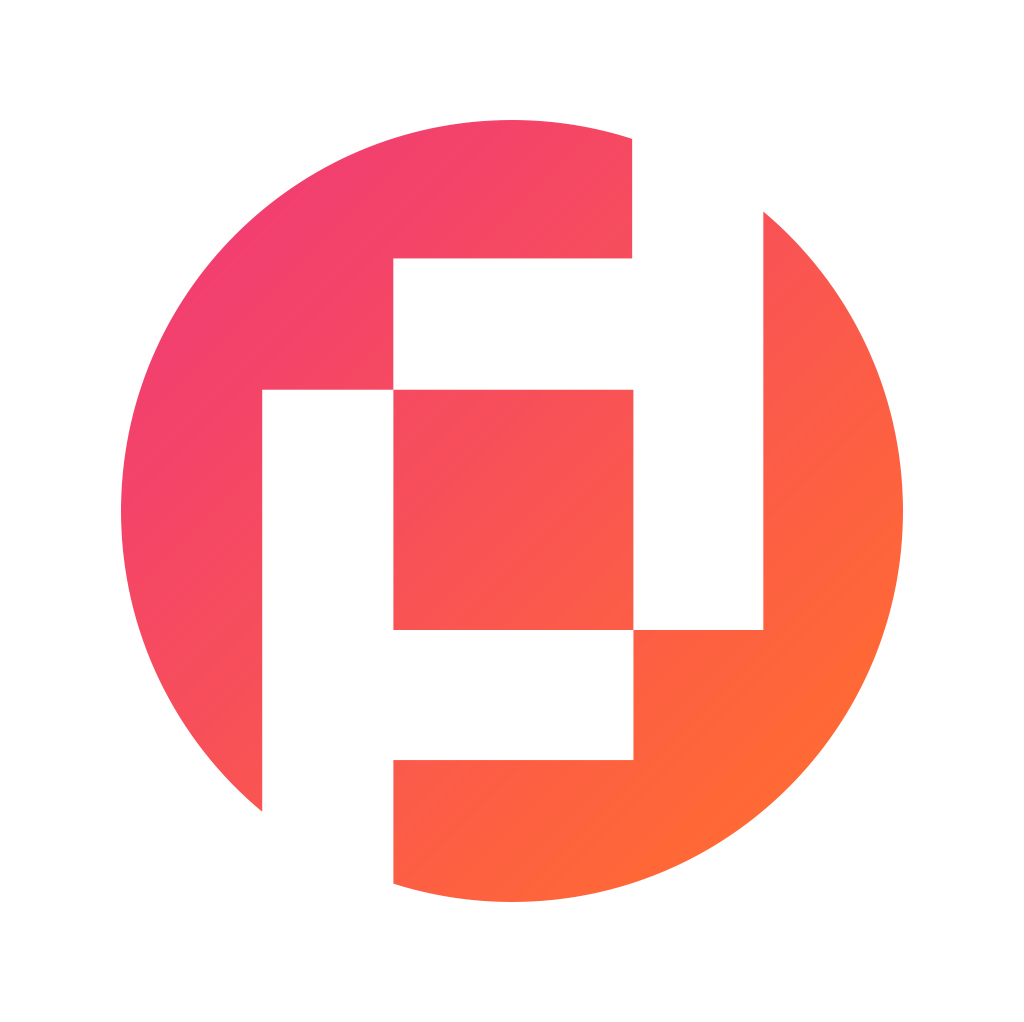 Prudour Private Limited
Updated · Mar 20, 2023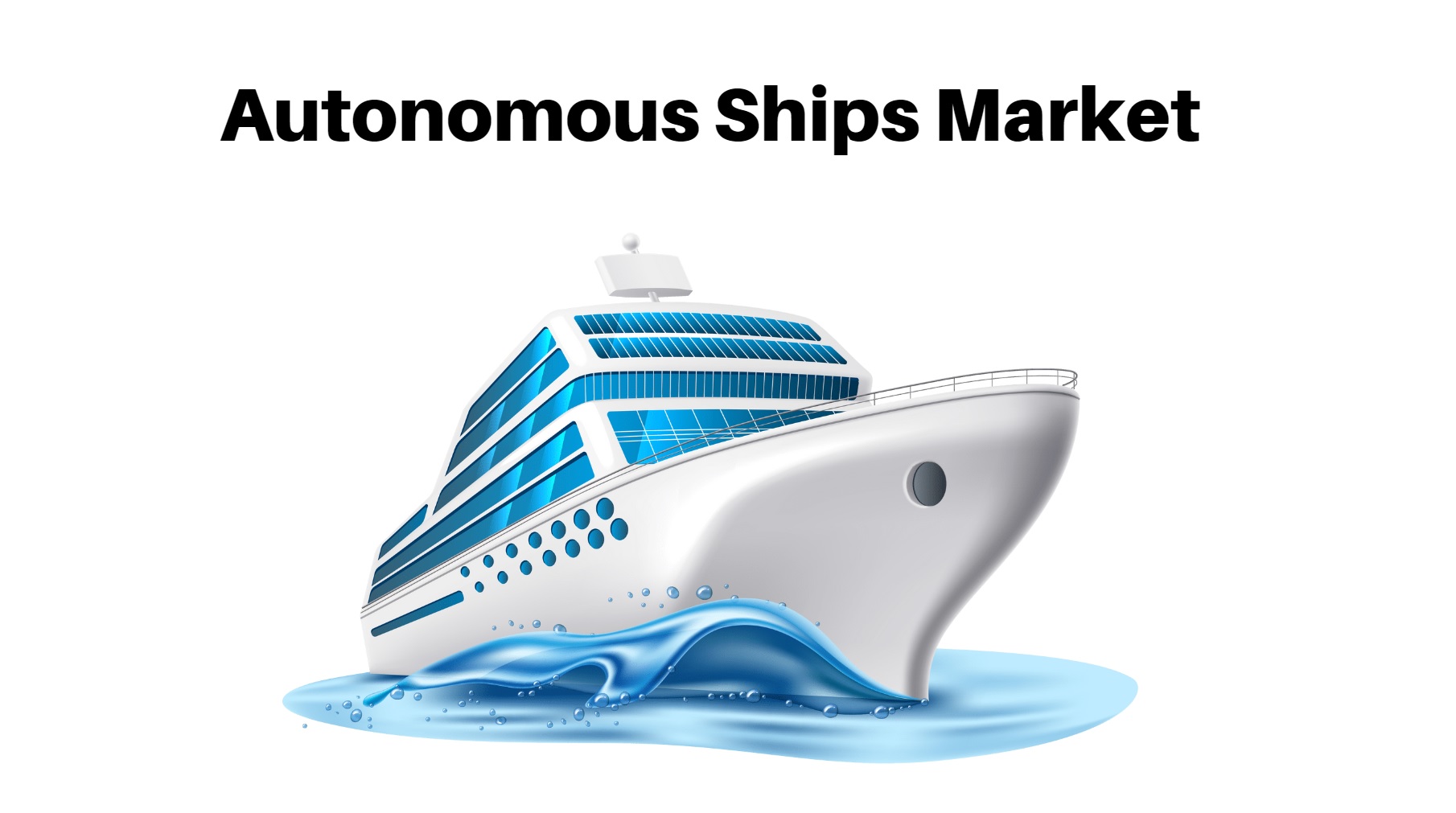 WHAT WE HAVE ON THIS PAGE
Market Overview
Published Via 11Press: The Autonomous Ships Market is a rapidly developing industry that involves the use of unmanned vessels for various maritime tasks. Autonomous vessels are equipped with cutting-edge technologies like sensors, artificial intelligence (AI), and machine learning algorithms that allow them to function autonomously without human input.
The Autonomous Ships Market size is expected to reach USD 10.69 Bn by 2033, up from its current value of USD 4.27 Bn in 2023, growing at an annual compound growth rate (CAGR) of 9.6% from 2023-2033.
The global autonomous ships market is expected to experience rapid growth over the coming years, driven by factors such as rising demand for efficient and cost-effective shipping solutions, an urgent need for enhanced safety and security measures, and advances in technology. The market can be segmented based on type, application, and region. By type, it could be divided into fully autonomous ships, remotely operated ships, or partially autonomous vessels; while by application this market could be divided into commercial, military, and others. The commercial segment is expected to dominate the market due to the high demand for autonomous ships in the shipping industry. Likewise, military applications require unmanned vessels in naval operations which is fueling growth within this space as well.
Key Takeaways
Autonomous ships can be employed in a range of applications, including commercial, defense, and research. The commercial segment is expected to hold the largest share of the market as shipping companies increasingly adopt them to cut costs and boost efficiency. The autonomous ships market is divided into software, hardware, and services with software accounting for the majority share as it's essential in helping these vessels navigate and make decisions autonomously.
Autonomous ships provide several advantages over conventional vessels, such as improved safety, reduced operational costs, and greater efficiency. Furthermore, these vessels have the potential to reduce carbon emissions and promote sustainability within the shipping industry. North America is expected to hold the largest share of this market followed by Europe and Asia Pacific due to increasing investments in autonomous ship technology and the presence of key market players.
Request For Sample Report Here: https://marketresearch.biz/report/autonomous-ships-market/request-sample/
Regional Snapshot
The autonomous ships market is experiencing rapid expansion and is predicted to remain that way for the foreseeable future.
North America: North America is one of the major markets for autonomous ships. The region has a thriving maritime industry and numerous leading companies developing and deploying these craft. Furthermore, the US Navy is investing heavily in autonomous ship technology, expected to further accelerate growth throughout this region.
Europe: Europe has long been a leading market for autonomous ships. With an established maritime sector and numerous countries actively encouraging their use to increase efficiency and cut costs, Norway in particular is leading the charge in this space. They've been testing these vessels along its coastline since 2015.
Asia-Pacific: The Asia-Pacific region is expected to be one of the fastest-growing markets for autonomous ships. China, Japan and South Korea have all invested heavily in autonomous ship technology and are expected to be major players in this market. Furthermore, there is a bustling maritime industry present here which should further stimulate demand for autonomous vessels.
Middle East & Africa: The Middle East and Africa are expected to witness rapid growth in the autonomous ships market. With an expanding maritime sector, many countries are investing in cutting-edge technologies to increase efficiency and cut costs. Saudi Arabia in particular is actively encouraging the use of autonomous vessels as part of their Vision 2033 plan.
Inquire Here & Query for the report: https://marketresearch.biz/report/autonomous-ships-market/#inquiry
Drivers
Autonomous ships are expected to be safer and more efficient than traditional vessels due to their 24/7 operation without crew rest periods. This helps reduce accidents caused by human error and improve operational effectiveness. Autonomous vessels could potentially reduce operating costs by eliminating crew salaries, onboard accommodations, and other associated fees – leading to significant savings for shipping companies. Moreover, autonomous ships can run on renewable energy sources like solar or wind power which helps reduce shipping's environmental impact.
Recent advances in sensor technology, artificial intelligence, and machine learning have enabled the creation of sophisticated autonomous systems that can navigate complex shipping routes and adjust them according to changing environmental conditions. Countries such as Norway, Finland, and Singapore have implemented regulatory frameworks that encourage the development and deployment of autonomous ships; providing a welcoming atmosphere for companies looking to invest in this emerging market.
Restraints
The autonomous ships market, like any emerging industry, faces several potential barriers that could slow its growth and adoption. The development and deployment of autonomous ships require substantial upfront investments in hardware, software and infrastructure which may deter potential investors or customers from adopting autonomous vessels. Furthermore, the regulatory framework for autonomous ships is still developing; there are no standardized regulations yet in place – creating uncertainty for new players in the industry and delaying the widespread adoption of autonomous vessels.
Autonomous ships rely heavily on software and communication systems, leaving them vulnerable to cybersecurity attacks. A cyber-attack could have disastrous results for the industry, leading to significant financial and reputational losses. Despite advances in technology, autonomous ships still lack certain capabilities such as navigation or communication – these limitations could hinder growth and adoption within this space. Furthermore, some people may still have doubts about autonomous vessels' safety or reliability due to recent incidents involving autonomous vehicles on land; thus, addressing these worries and building public trust are essential for its success in this space.
Opportunities
The autonomous ships market offers numerous opportunities for companies in the shipping and maritime sectors. Autonomous vessels can boost efficiency and safety by eliminating human error risks, optimizing route planning, and enabling continuous operations. Companies operating fleets of ships can benefit from cost savings and improved reliability. Autonomous ships may even be designed to run on renewable energy sources, reducing the carbon footprint associated with shipping. Environmental regulations are becoming more stringent, prompting consumers to demand sustainable transportation options. Autonomous ships offer companies the capability of operating vessels remotely, saving them on crewing costs and improving operational flexibility – especially in remote or hazardous regions where ships need extra manpower for safety. This technology could prove particularly advantageous.
The adoption of autonomous ships could open up new business models, such as autonomous shipping as a service or subscription-based transportation. This could present companies with new revenue streams and opportunities if they can adjust to these changes. Autonomous ships rely on advanced communication and networking technologies, such as 5G, to operate efficiently. This presents opportunities for companies that provide these technologies or related services. Development and deployment of autonomous ships necessitate new skill sets, such as artificial intelligence, data analytics, and cybersecurity. Companies that possess these abilities will be best positioned to capitalize on the opportunities presented by the autonomous ships market.
Challenges
The regulatory framework for autonomous ships is still being created, and the industry must address complex legal, ethical, and technical matters. Safety is of utmost concern in this market as technology must be able to operate safely under all kinds of weather conditions while avoiding collisions with other vessels, structures, or wildlife. Autonomous vessels rely heavily on software and data which makes them vulnerable to cyber-attacks; safeguarding against these threats will be essential in guaranteeing the safety and reliability of these vessels.
The development and deployment of autonomous ships require substantial financial investments, with companies investing heavily in research and development to create reliable technology. While some may be hesitant to accept them due to concerns about job losses, safety, and environmental impact, building public trust will be key for the industry's success. Furthermore, the infrastructure needed for autonomous ship operations – including ports and communication networks – will need substantial funding as well as collaboration among industry stakeholders.
Market Segmentation
Segmentation by Autonomy:
Partial Automation
Fully Autonomous
Remote Operations
Segmentation by Solution:
Software
Systems
Structures
Segmentation by Ship Type:
Segmentation by End Use:
Key Players
Wärtsilä Oyj
Northrop Grumman Corporation
General Electric Company
Kongsberg Gruppen ASA
Rolls-Royce plc
ABB Ltd
Siemens AG
Honeywell International Inc.
Hyundai Heavy Industries Co., Ltd.
RH Marine Group
Report Scope
| | |
| --- | --- |
| Report Attribute | Details |
| Market size value in 2023 | USD 4.27 Bn |
| Revenue forecast by 2033 | USD 10.69 Bn |
| Growth Rate | CAGR Of 9.6% |
| Regions Covered | North America, Europe, Asia Pacific, Latin America, and Middle East & Africa, and Rest of the World |
| Historical Years | 2017-2022 |
| Base Year | 2022 |
| Estimated Year | 2023 |
| Short-Term Projection Year | 2028 |
| Long-Term Projected Year | 2033 |
Recent Developments
Recently, the autonomous ship market has seen tremendous growth and innovation. To monitor these vessels remotely, many companies are developing remote operations centers to maximize efficiency and cut costs. Major shipping firms as well as tech giants like Google and Rolls-Royce are investing heavily in research into autonomous vessels; this will likely spur innovation and hasten deployment. Companies within this space are working together to share expertise and resources; for instance, Wartsila recently joined forces with technology firm HCL Technologies on developing autonomous shipping solutions.
The International Maritime Organization (IMO) is working on regulations for autonomous ships, which should be completed by 2024. These rules will guarantee the secure and dependable operation of these autonomous vessels. The development of advanced sensors, machine learning algorithms, and other technologies is revolutionizing the capabilities of autonomous ships. Rolls-Royce even created an AI-powered autonomous navigation system called Intelligent Awareness to make this possible. Companies have started testing and deploying autonomous ships in real-world settings. Norway's Yara International plans to launch the world's first autonomous container ship by 2023, while Rolls-Royce has conducted several successful trials of autonomous vessels.
Key Questions
1. What are autonomous ships?
Autonomous vessels also referred to as unmanned vessels or self-piloting ships, are vessels that can operate without a human crew onboard. They're equipped with various sensors, navigation systems, and other technologies which enable them to navigate and maneuver independently of human intervention.
2. What is driving the growth of the autonomous ships market?
The growth in this industry can be attributed to several factors, including rising demand for safer and more efficient shipping operations, the need to reduce operating expenses, as well as advancements in technology such as artificial intelligence, machine learning, and big data analytics.
3. What are some of the advantages of autonomous ships?
Autonomous vessels provide several advantages, such as improved safety, reduced operating costs, greater efficiency, and reduced carbon emissions. Furthermore, they could potentially reduce accidents at sea while improving reliability and accuracy in shipping operations.
4. What are some of the challenges confronting the autonomous ships market?
Some of these issues include regulatory barriers, cybersecurity worries, extensive testing and validation requirements, as well as high costs associated with developing and deploying autonomous systems. Furthermore, ethical and legal matters need to be addressed such as liability in case of an accident involving one of these autonomous vessels.
Contact us
Contact Person: Mr. Lawrence John
Marketresearch.Biz (Powered By Prudour Pvt. Ltd.)
Tel: +1 (347) 796-4335
Send Email: [email protected]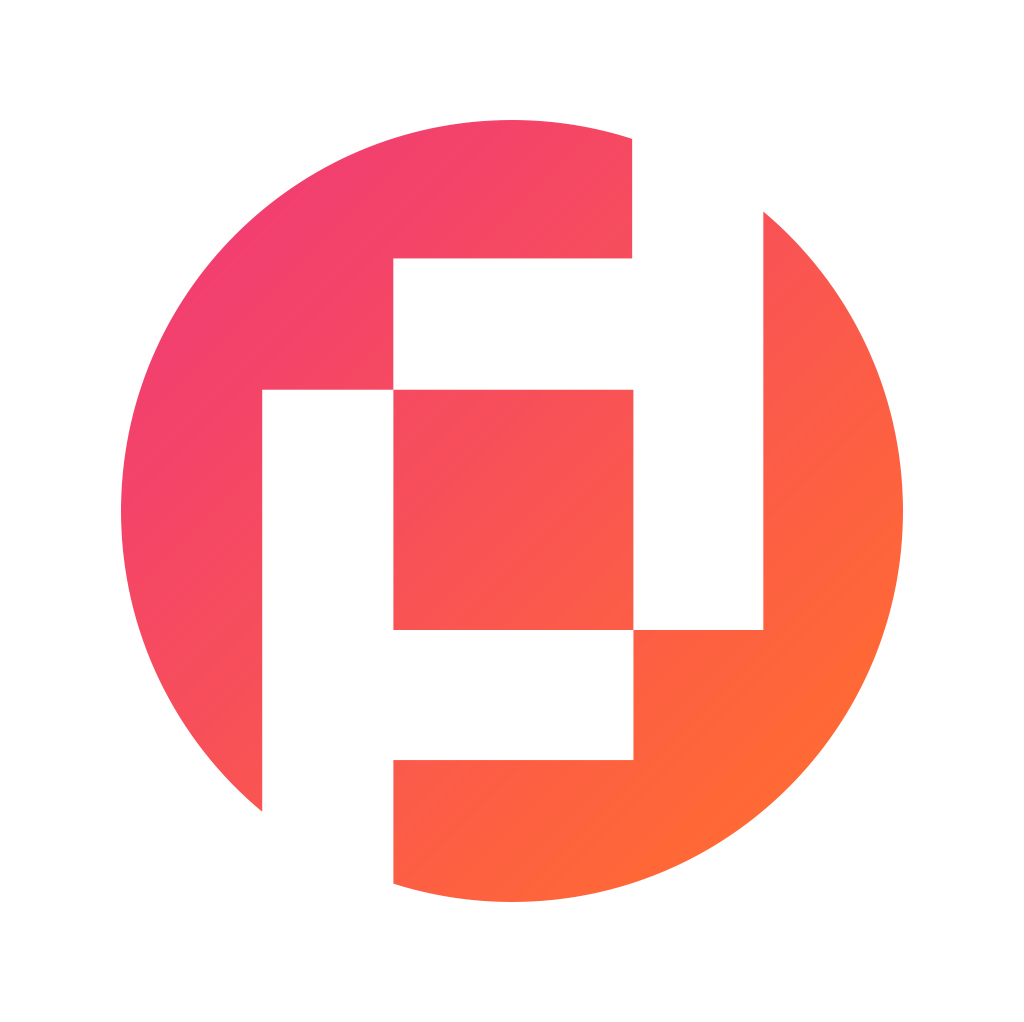 Prudour Private Limited
The team behind market.us, marketresearch.biz, market.biz and more. Our purpose is to keep our customers ahead of the game with regard to the markets. They may fluctuate up or down, but we will help you to stay ahead of the curve in these market fluctuations. Our consistent growth and ability to deliver in-depth analyses and market insight has engaged genuine market players. They have faith in us to offer the data and information they require to make balanced and decisive marketing decisions.
More Posts By Prudour Private Limited