CRM Analytics Market Analyzing Customer Data to Grow at a CAGR of 12.83% from 2023 to 2033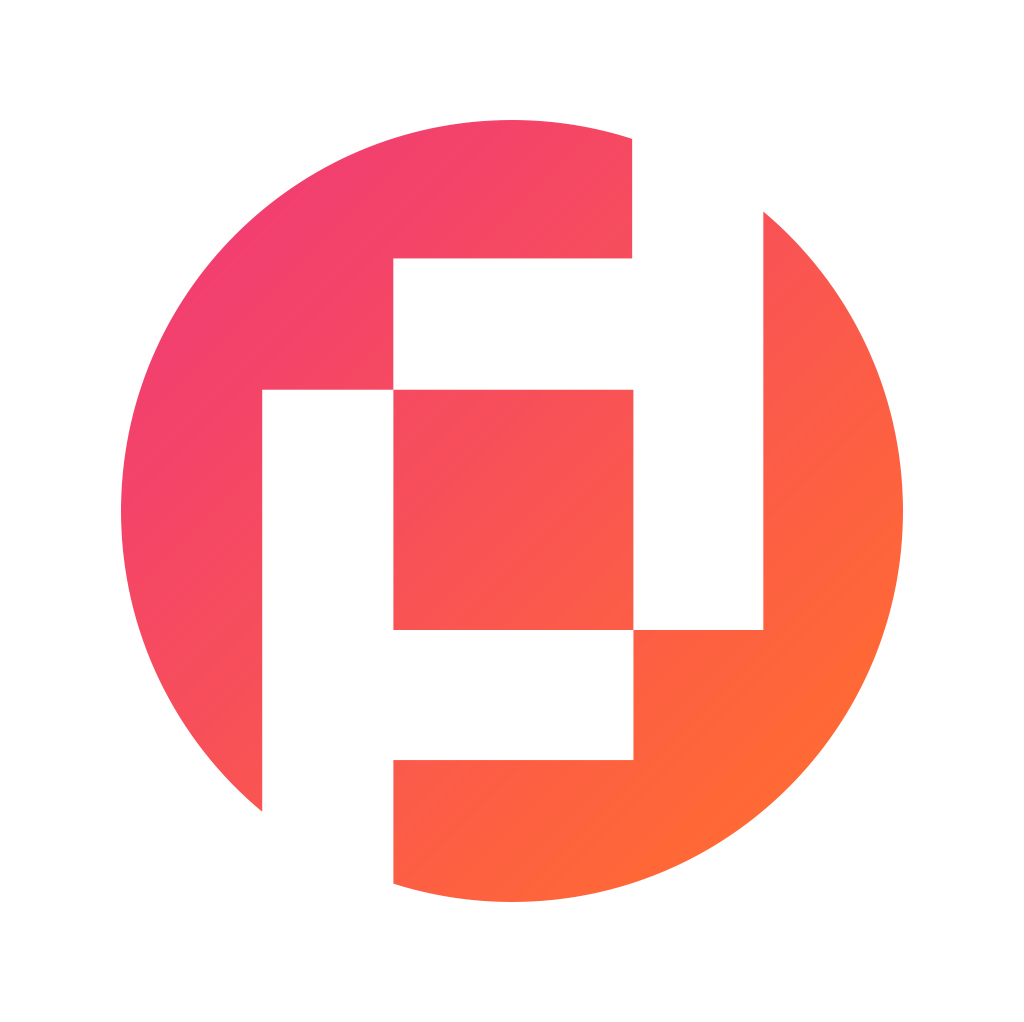 Prudour Private Limited
Updated · May 23, 2023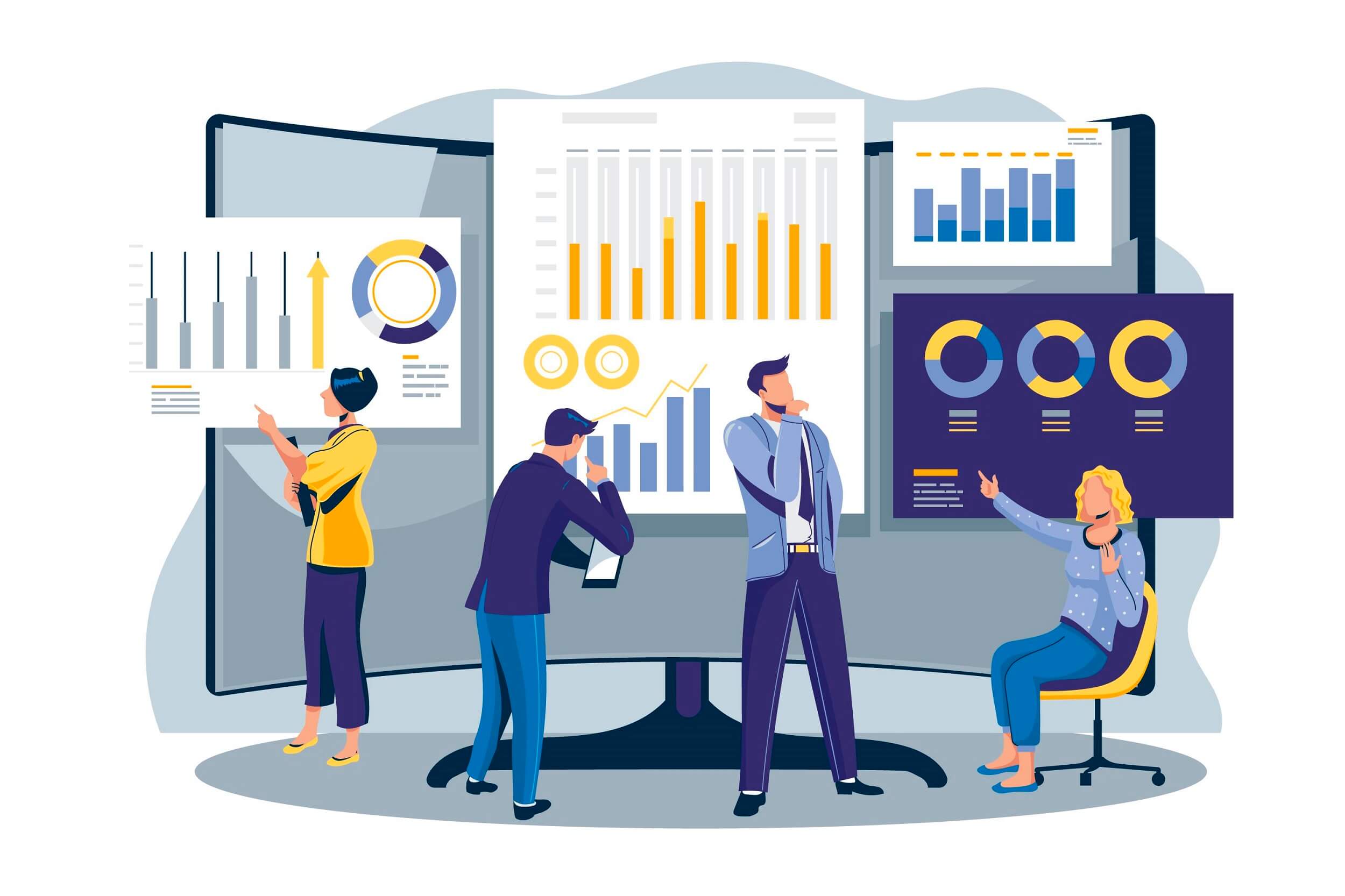 WHAT WE HAVE ON THIS PAGE
Market Overview
Published Via 11Press : CRM Analytics Market (Customer Relationship Management Analytics Market) is the collection, analysis, and utilization of customer data to obtain insights into customer behavior, preferences, and needs. By analyzing customer data, businesses can gain a deeper understanding of their consumers, make decisions based on data, and enhance customer interactions.
Utilizing various data analysis tools and techniques to extract insights from customer data is CRM Analytics. These insights can assist businesses in comprehending consumer behavior, such as what products or services they are interested in, how they prefer to be contacted, and what drives their purchasing decisions. CRM Analytics can also be used to identify trends and patterns in customer data, allowing businesses to identify growth and development opportunities.
The CRM Analytics Market size is expected to reach USD 40.2 Bn by 2033, up from its current value of USD 11 Bn in 2022, growing at an annual compound growth rate (CAGR) of 12.83% from 2023-2033.
CRM Analytics Techniques
Customer segmentation refers to the practice of classifying customers based on characteristics such as demographics, purchase history and behavior.
Predictive Analytics involves applying various data analysis techniques to forecast future customer behavior, for instance predicting which customers may churn.
Sales forecasting utilizes past data in order to predict future sales trends and patterns.
Customer Lifetime Value Analysis involves estimating the total value that each customer contributes over their tenure as customers of your business.
Social Media Analytics is the practice of monitoring customer interactions on social media to gain insight into customer sentiment, preferences and behavior.
CRM Analytics are essential elements of an effective customer relationship management strategy. Businesses using client data to leverage customer relationships, enhance interactions and strengthen loyalty – ultimately expanding their businesses in the process.
Key Takeaways
Customer Data Is Key: CRM Analytics relies heavily on customer data, so having accurate, complete, and up-to-date records is essential to optimizing its value.
Essential tools for data analysis include predictive modeling, data visualization and machine learning algorithms. CRM Analytics tools and techniques include predictive modeling, data visualization and machine learning algorithms; companies must select those appropriate to meet their business aims and objectives.
CRM Analytics goes beyond simply gathering and analyzing data; it also involves using its insights to drive action. Companies should utilize CRM Analytics' insights to enhance customer interactions and base decisions on data.
Customer segmentation is a powerful technique used by businesses to group together customers who share similar characteristics, preferences or behaviors. By doing so, businesses can customize interactions with consumers and enhance overall customer experiences.
CRM Analytics should be seen as an ongoing process; businesses must use customer data, refine segmentation strategies, and use insights gained to make data-driven decisions that enhance customer interactions in order to stay competitive in today's world.
Request Sample Copy of CRM Analytics Market Report at: https://marketresearch.biz/report/crm-analytics-market/request-sample/
Regional Snapshot
North America: North America is one of the largest and most established CRM Analytics markets. Businesses residing here rely heavily on CRM Analytics technologies and solutions in order to remain competitive and deliver exceptional customer experiences, leading to high adoption rates of CRM Analytics technologies and solutions as a result of heightened competition between businesses, and increasing emphasis on data privacy/security via regulations such as GDPR/CCPA.
Europe:
Europe is another established CRM Analytics market. Due to their emphasis on data privacy and security, European businesses have created the General Data Protection Regulations (GDPR). Many European businesses are investing in advanced analytics technologies like machine learning and artificial intelligence in order to enhance customer experiences and increase loyalty with CRM Analytics.
Asia Pacific: Adoption of CRM Analytics has seen rapid growth in Asia-Pacific region. Due to an expanding middle class, businesses are investing in CRM Analytics solutions as an effective way of better targeting these consumers and understanding them more deeply. Mobile-first strategies are also prevalent as most of these consumers access internet via their smartphone rather than traditional desktop computers.
Latin America: The CRM Analytics market in Latin America is growing due to investments in digital technologies and an emphasis on improving consumer experiences, yet this region still faces obstacles such as limited data sources, inexperienced analysts, and limited technological infrastructure.
CRM Analytics is an emerging market in the Middle East and Africa, but is quickly growing. The region features an increasingly populous population, an expanding middle class, and an emphasis on digital transformation; yet they face obstacles such as lack of reliable data sources, limited technology infrastructure, and shortage of skilled analysts.
Any inquiry, Speak to our expert at: https://marketresearch.biz/report/crm-analytics-market/#inquiry
Drivers
Improved customer experiences: CRM Analytics helps businesses gain a deeper understanding of their customers' preferences and behaviors, so they can offer experiences more tailored to each of their specific requirements.
Businesses using CRM Analytics to gain insights into customer behaviors and preferences can identify opportunities to enhance customer satisfaction and loyalty, ultimately leading to increased revenues and customer retention rates.
By segmenting consumers according to their behaviors and preferences, businesses can better target their marketing efforts to boost returns on investments.
CRM Analytics enables companies to better recognize sales trends and patterns, helping them more accurately forecast future sales and optimize inventory levels.
Companies can cut costs and increase operational efficiency by automating routine tasks and using predictive analytics to spot potential problems before they arise.
Companies can boost revenue and profitability by improving customer experiences, strengthening customer loyalty, and optimizing marketing effectiveness.
Restraints
Data Quality Issues: One of the main challenges associated with CRM Analytics is ensuring that its data used for analysis is accurate, complete, and up-to-date. Poor quality can lead to incorrect conclusions and ineffectual decision-making.
Implementing CRM Analytics effectively requires an established IT infrastructure, including data administration systems, integration tools and analytic platforms. Companies with limited IT support may struggle to achieve effective CRM Analytics implementation.
CRM Analytics requires specialized skills such as data analysis, statistical modeling and machine learning – skills which may not exist within companies due to an absence of skilled analysts. Organizations may experience difficulty finding and hiring competent individuals capable of managing CRM Analytics program implementation and management professionals.
As businesses gather and analyze more customer data, concerns over data privacy and security are increasing. Companies must adhere to data protection regulations while protecting consumer information.
Implementing CRM Analytics requires significant investments in technology, infrastructure and qualified personnel – making implementation costs difficult to justify for organizations with limited budgets.
CRM Analytics may prove challenging to businesses due to several constraints; however, these obstacles can be overcome through proper planning, investment and administration, providing companies with significant benefits from CRM Analytics.
Opportunities
CRM Analytics enables businesses to personalize interactions with customers by tailoring messages and offers to individual customer preferences, thus improving the customer experience and increasing loyalty.
Utilising cutting-edge analytics techniques like machine learning, CRM Analytics can assist businesses in recognizing customer trends and patterns, anticipating future requirements and mitigating future issues proactively.
Cross-selling and upselling: Companies can identify opportunities to cross-sell and upsell additional products and services to customers by analyzing customer data, increasing revenue and customer lifetime value in the process.
CRM Analytics enables companies to segment their consumers more effectively, allowing them to target their marketing initiatives more precisely and increase the success of their campaigns.
Mobile-first Strategies: As mobile device usage rises, businesses can utilize CRM Analytics to develop mobile-first strategies that address users' needs and optimize their experiences.
Integrate CRM Analytics with other technologies: By combining CRM Analytics with technologies such as artificial intelligence and the Internet of Things (IoT), businesses can achieve even deeper customer insights while offering more bespoke experiences to their clients.
Challenges
Data Quality and Integration: Ensuring the quality and accuracy of consumer data is one of the primary challenges associated with CRM Analytics. Converging information from multiple sources or systems can be complex and potentially lead to incomplete or inaccurate analysis results.
Personnel deficits: CRM Analytics implementation requires specialized skills like data analysis, statistics and machine learning – companies may find difficulty recruiting and retaining competent CRM Analytics program implementation and management professionals for effective CRM Analytics program implementation and management.
Change Aversion: Implementing CRM Analytics requires altering existing business practices and protocols, but employees' resistance to change can impede its successful implementation and impact.
Privacy and Security Concerns: As more data is analyzed, businesses must ensure compliance with data protection regulations as well as protecting customer information securely.
Implementation of CRM Analytics requires significant investments in technology, infrastructure and skilled personnel resulting in high implementation costs that may be prohibitive for smaller and mid-sized enterprises.
Integration With Existing Systems: Integrating CRM Analytics with existing customer relationship management (CRM) and enterprise resource planning (ERP) systems can be time consuming and complex.
Market Segmentation
Type
contact center analytics
sales analytics
web & social media analytics
marketing analytics
and customer analytics
Application
contact center analytics
sales analytics
web & social media analytics
customer analytics
marketing analytics
End User
small and medium businesses and large enterprises
industry vertical
retail & wholesales
telecommunications and IT
transportation and logistics
manufacturing
hospitality
energy and utilities
media and entertainment
banking
financial services and insurance (BFSI)
healthcare and life science
Others
Key Players
Microsoft
Salesforce Inc.
Angoss Software
SAS Institute Inc.
IBM
Accenture
Oracle
SAP AG
Teradata
Report Scope
| | |
| --- | --- |
| Report Attribute | Details |
| Market size value in 2022 | USD 11 Bn |
| Revenue forecast by 2033 | USD 40.2 Bn |
| Growth Rate | CAGR Of 12.83% |
| Regions Covered | North America, Europe, Asia Pacific, Latin America, and Middle East & Africa, and Rest of the World |
| Historical Years | 2017-2022 |
| Base Year | 2022 |
| Estimated Year | 2023 |
| Short-Term Projection Year | 2028 |
| Long-Term Projected Year | 2033 |
Request Customization Of The Report: https://marketresearch.biz/report/crm-analytics-market/#request-for-customization
Recent Developments
AI and machine learning technologies have recently made significant advancements in CRM Analytics, providing businesses with powerful new ways of gaining insight into customer preferences and behavior allowing for more personalized experiences for customers.
CRM Analytics have become an increasingly important element of customer experience improvement. Utilizing it, businesses are able to gain a better understanding of their customers, develop more targeted marketing campaigns, and increase engagement and loyalty from existing ones.
Cloud-based CRM Analytics solutions have grown increasingly popular due to their greater flexibility, scalability and cost-effectiveness compared with on-premises solutions. Furthermore, these cloud-based solutions enable integration between CRM Analytics and AI/ML technologies.
As privacy and data security become ever more critical issues for businesses, companies are making sure their CRM Analytics programs comply with data protection regulations while keeping consumer data secure.
Real-time analytics have become an integral component of CRM analytics, with companies increasingly turning to these real-time insights as they provide immediate insight into customer behavior and preferences, enabling them to swiftly adapt to changing customer demands and enhance the customer experience.
2021 will witness increased AI/ML usage in CRM analytics; 2020: Greater focus on data privacy and security due to rising concerns over regulations pertaining to data protection; while cloud CRM analytics solutions continue to gain popularity in 2019.
– Increased emphasis in 2018 on improving customer experiences using CRM Analytics Rising use of real-time analytics within CRM Analytics in 2017. Broader integration between CRM Analytics and other systems in 2016, such as ERP or marketing automation tools.
– Predictive analytics used more frequently in 2015 to gain customer behavior and preference insights
Key Questions
What Is CRM Analytics?
Customer Relationship Management Analytics (CRMA) refers to utilizing data analysis techniques in order to gain insight into customer behaviors and preferences in order to enhance customer experiences and drive business growth.
What are the Advantages of Implementing CRM Analytics?
Implementing CRM Analytics offers many advantages to its users, such as enhanced customer experiences, increased loyalty levels, more targeted marketing campaigns, greater cross-selling/upselling opportunities and enhanced customer segmentation capabilities.
What are the obstacles associated with implementing CRM Analytics?
Obstacles to CRM Analytics implementation can include data quality and integration issues, lack of skilled personnel, resistance to change, privacy and security concerns, implementation cost issues and compatibility issues with existing systems.
What advancements have been made in CRM Analytics recently?
AI and machine learning integration, increased emphasis on customer experience, cloud-based solutions surfacing for customer relationships management needs, heightened privacy/security measures, real-time analytics are among the latest advancements seen within this discipline.
What steps can businesses take to implement CRM Analytics?
In order to get started with CRM Analytics, businesses should set goals and objectives, identify data sources they wish to analyze, ensure its quality and accuracy, select suitable analytics tools and techniques and formulate a plan for implementation and ongoing management. Furthermore, competent personnel who can successfully execute and oversee CRM Analytics programs is key.
Contact us
Contact Person: Mr. Lawrence John
Marketresearch.Biz (Powered By Prudour Pvt. Ltd.)
Tel: +1 (347) 796-4335
Send Email: [email protected]
Content has been published via 11press. for more details please contact at [email protected]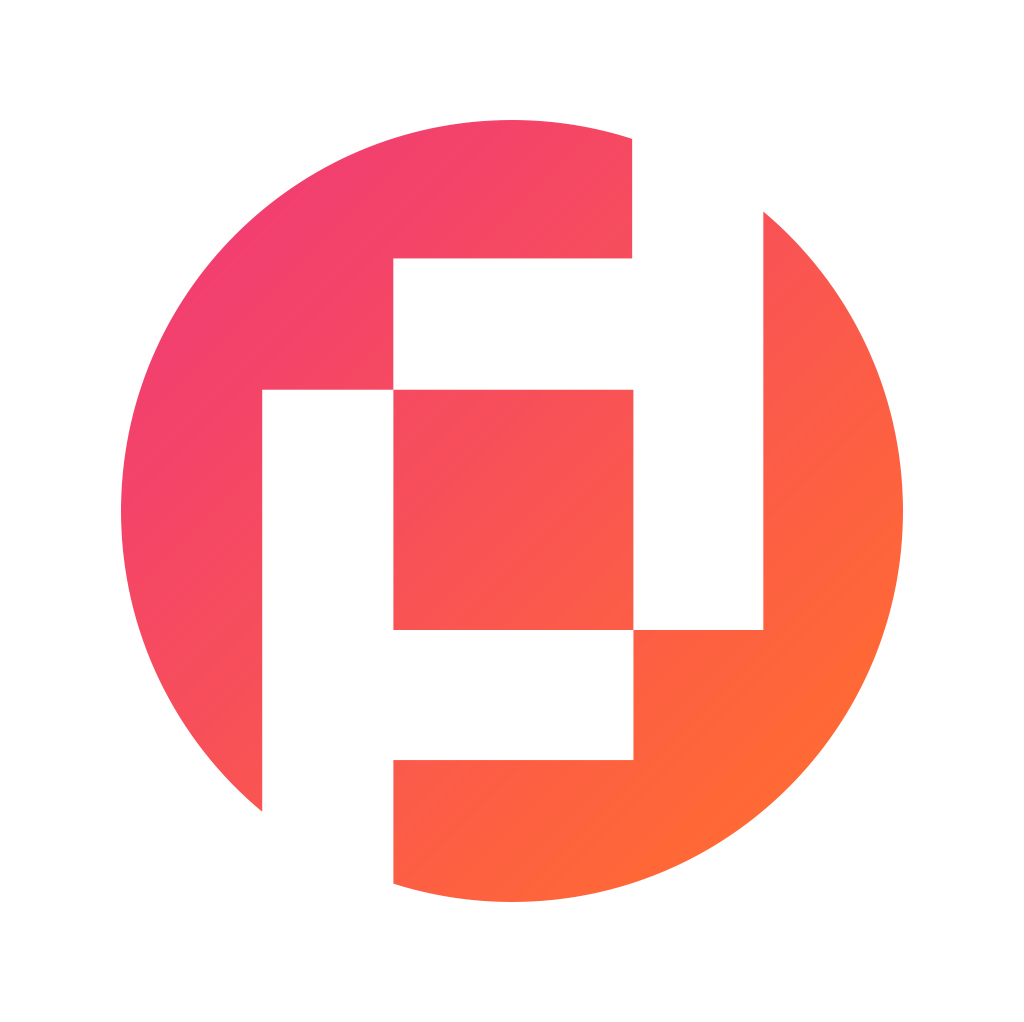 Prudour Private Limited
The team behind market.us, marketresearch.biz, market.biz and more. Our purpose is to keep our customers ahead of the game with regard to the markets. They may fluctuate up or down, but we will help you to stay ahead of the curve in these market fluctuations. Our consistent growth and ability to deliver in-depth analyses and market insight has engaged genuine market players. They have faith in us to offer the data and information they require to make balanced and decisive marketing decisions.
More Posts By Prudour Private Limited