Customer Relationship Management Services Market size is expected to reach USD 238.3 Bn by 2033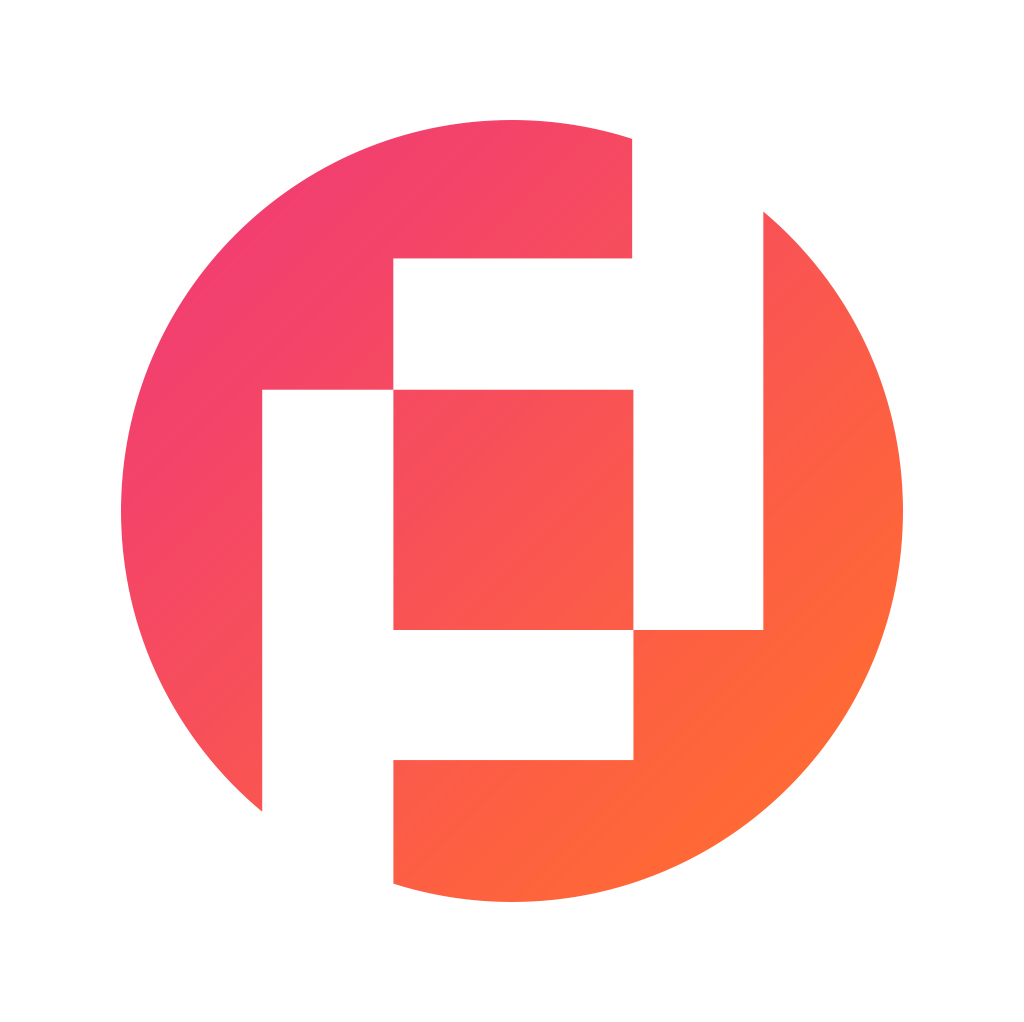 Prudour Private Limited
Updated · May 18, 2023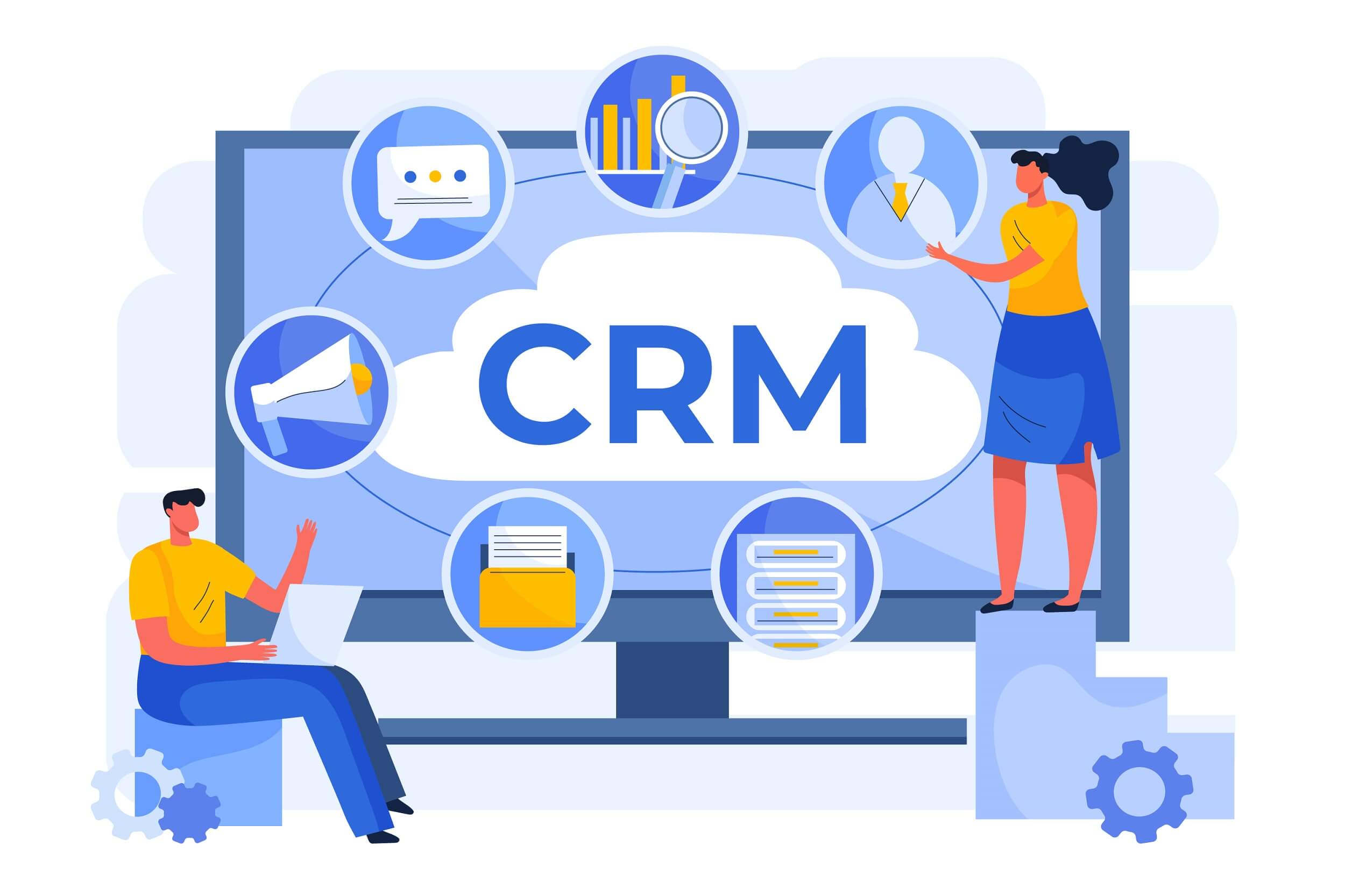 WHAT WE HAVE ON THIS PAGE
Market Overview
Published Via 11Press : Customer Relationship Management (CRM) services are the strategies, technologies, and practices that businesses use to manage interactions with their customers and prospective customers. Customer Relationship Management services market enable businesses to enhance the customer experience, boost customer retention and loyalty, and ultimately increase sales.
The Customer Relationship Management Services Market size is expected to reach USD 238.3 Bn by 2033, up from its current value of USD 58.82 Bn in 2022, growing at an annual compound growth rate (CAGR) of 13.9% from 2023-2033.
Important Characteristics of CRM services
Contact management involves organizing customer information and interactions – such as emails, phone numbers and social media profiles – into one central database.
This involves managing leads, keeping an eye on sales opportunities and tracking sales representatives' progress.
Marketing automation refers to automating marketing campaigns designed to reach specific target customers or prospects, including email and social media advertising.
Customer service encompasses managing inquiries, complaints, and feedback via multiple channels–such as email, telephone calls, and social media–with the goal of improving the customer experience.
Data analytics provide valuable insight into customer behavior and preferences, as well as the effectiveness of marketing and sales efforts.
CRM services are increasingly delivered via cloud-based software platforms that enable businesses to gain access to customer data and analytics from any device or location – including Salesforce, HubSpot and Zoho CRM as some notable examples.
Key Takeaways
CRM services assist businesses in managing customer interactions and optimizing the customer experience to increase retention and ensure loyalty among existing and new clients.
Contact management, sales management, marketing automation, customer service automation and analytics/reporting are essential CRM service features.
CRM services are typically delivered through cloud-based software platforms that give access to customer data and analytics from any device or location.
Salesforce, HubSpot and Zoho CRM are well-established CRM software platforms.
Request Sample Copy of Customer Relationship Management Services Market Report at: https://marketresearch.biz/report/customer-relationship-management-services-market/request-sample/
Regional Snapshot
North America is the leading market for CRM services due to the widespread adoption of technology among businesses, particularly the United States where many market-leading vendors and technological innovations reside. Canada also plays an increasingly prominent role with an increasing number of small and midsize enterprises adopting CRM solutions.
Europe has quickly become the second-largest market for CRM services due to widespread adoption of cloud technologies and an ever-increasing need for customer engagement solutions. While Britain, Germany, and France make up most of this market's contributors, Italy Spain and Netherlands are experiencing rapid expansion as well.
Asia-Pacific is the fastest-growing CRM market, as emerging economies like India, China and Japan embrace cloud-based CRM solutions for customer relationship management (CRM). Furthermore, rising customer engagement demands as well as investments by regional businesses into digital transformation initiatives is driving this growth market.
With increasing adoption of cloud-based CRM solutions and increasing demand for customer engagement solutions in countries like Brazil, Mexico and Argentina, Latin American market for CRM services is anticipated to experience rapid expansion over the coming years.
Middle East and Africa (MEA) region is witnessing significant growth in its CRM services market due to the widespread adoption of cloud technologies and growing customer engagement solutions, along with increasing investments by regional businesses in digital transformation initiatives that drive it further.
Due to the rapid adoption of cloud technologies and rising customer engagement solutions, and businesses' need for improved customer experiences that drive sales growth , CRM services are expanding exponentially across all regions.
Any inquiry, Speak to our expert at: https://marketresearch.biz/report/customer-relationship-management-services-market/#inquiry
Drivers
As businesses emphasize customer experience enhancement and develop long-term relationships with consumers, CRM services have seen an exponential surge in demand. CRM platforms help manage interactions across channels such as email, phone calls, social media posts, chat services and chatbots.
Cloud Technologies: With their scalability, flexibility, and cost-effectiveness, cloud-based CRM solutions have gained widespread adoption in businesses with remote or dispersed teams. Furthermore, these cloud solutions allow businesses to access customer data from any device at any location – an invaluable advantage.
As businesses strive to automate various processes and workflows, the need for CRM services providing marketing automation, sales automation and customer service automation is growing rapidly. These solutions enable businesses to streamline processes while increasing productivity while decreasing expenses.
Businesses in a highly competitive business environment must stand out by providing exceptional customer experiences. CRM services help organizations understand customers' requirements and preferences, anticipate their behavior, and deliver personalized experiences that stand out.
CRM services market are being revolutionized by technological advancements such as artificial intelligence, machine learning and natural language processing. These technologies are being employed to enhance customer engagement, automate procedures and gain more insights into customer preferences and behavior.
Restraints
Integration issues are one of the major barriers that businesses face when adopting CRM services, as they must combine it with existing systems and data sources. Integrating can be time-consuming and costly; improper implementation could disrupt business processes.
As businesses collect and store more customer data, there is increased concern over its security and privacy. Breaches of customer data could prove costly for any organization and threaten its reputation, so businesses must invest in robust security measures to safeguard customer privacy.
Lack of Qualified Personnel: Implementing CRM services requires qualified personnel capable of operating and overseeing this technology. Unfortunately, skilled professionals are in short supply on the market and businesses may find it hard to identify talented staff capable of implementing and managing their CRM solutions effectively.
CRM services can be expensive for small and medium-sized businesses with tight budgets, making CRM adoption much less likely. Implementation and ongoing maintenance fees often present an additional barrier.
Change resistance can be an impediment to adopting innovative technologies like CRM services. Employee opposition to new processes and workflows could slow adoption rates and diminish returns on investments.
Opportunities
As more companies utilize mobile technologies, there has been an exponentially increasing need for mobile CRM solutions that enable employees to access customer data and analytics on the go. Mobile CRM can increase productivity while improving efficiency as well as offering real-time customer behavior insights.
Emergence of Social Media CRM: Social media platforms are becoming increasingly valuable as customer engagement channels. CRM solutions that leverage them can provide businesses with invaluable insight into customer behavior, sentiment analysis and preferences; in addition to real-time engagement opportunities with customers.
Artificial Intelligence and Machine Learning Advances: Artificial intelligence (AI) and machine learning (ML) technologies are revolutionizing CRM services market, automating workflows, providing predictive analytics, and increasing personalization.
As businesses strive to understand customer behavior and preferences, there has been an ever-increasing need for real-time analytics solutions that offer real-time insight into customer data. Such analytics solutions can help increase customer satisfaction through optimizing marketing, sales, and service strategies.
CRM services have grown increasingly relevant across industries such as healthcare, education and government. Each has distinct customer engagement requirements that CRM solutions can assist businesses in fulfilling by improving patient outcomes, student success and citizen engagement.
As the CRM services market develops quickly, businesses have numerous opportunities to take advantage of new technologies and expand into new industries. Key opportunities within this space include an increasing need for mobile CRM solutions, the rise of social media CRM platforms such as Twitter CRM, advancements in AI/ML technologies, customer analytics demands increasing exponentially as well as expansion into new industries.
Challenges
As businesses acquire and store large volumes of customer data, managing it efficiently may prove to be challenging. Businesses must ensure that customer data is accurate, current and secure while remaining easily accessible and analyzable.
Integration of CRM solutions can be complex and time consuming. To ensure seamlessness in workflows, any integration must occur without disrupting current workflows.
Due to a severe shortage of qualified professionals able to effectively implement and operate CRM solutions on the market, businesses must invest in training and development programs designed to upgrade current employee skills as well as attract new talent.
Cost Management: CRM solutions can be costly for small and midsized businesses (SMEs) operating with tight budgets, so businesses must ensure they maximize their investment and see an immediate return on their investment from any CRM solution purchased.
Adoption by Users: Ensuring employees fully embrace a new CRM solution can be challenging, with employees resistant to change or not understanding its advantages. Businesses should invest in change management programs designed to train and motivate staff on how best to utilize this new tool.
Concerns Regarding Security and Privacy: As businesses collect and store customer data, it must be protected from cyber threats. Companies must invest in comprehensive security measures to prevent data breaches and ensure customer information remains safe.
Market Segmentation
Application
Marketing
Sales
Customer Support and Services
Others
deployment
industry vertical
BFSI
Government
Retail
Healthcare
Manufacturing
Key Players
IBM Corp.
ORACLE CORP.
Wipro Limited
Tata Consultancy Services Limited
Microsoft Inc.
Salesforce.com
NetSuite Inc.
Nimble Inc.
SugarCRM Inc.
SAP SE
Report Scope
| | |
| --- | --- |
| Report Attribute | Details |
| Market size value in 2022 | USD 58.82 Bn |
| Revenue forecast by 2033 | USD 238.3 Bn |
| Growth Rate | CAGR Of 13.9% |
| Regions Covered | North America, Europe, Asia Pacific, Latin America, and Middle East & Africa, and Rest of the World |
| Historical Years | 2017-2022 |
| Base Year | 2022 |
| Estimated Year | 2023 |
| Short-Term Projection Year | 2028 |
| Long-Term Projected Year | 2033 |
Recent Developments
Recent trends and developments in customer relationship management (CRM) services:
Salesforce Acquires Slack in 2021: In December 2021, Salesforce announced the $27.7 billion acquisition of Slack as an integral team communication platform, in order to enhance Salesforce's collaboration capabilities and give its customers an enhanced user experience. This acquisition should allow Salesforce to improve collaboration capabilities while giving them a seamless and unified experience when working together on projects together with Slack users.
Oracle announced in April 2021 the launch of their customer experience (CX) platform, which unifies all their existing CX applications into one integrated solution. This platform's tools for marketing, sales, service and commerce aim to offer comprehensive customer engagement solutions.
Microsoft announced in October 2020 that their Dynamics 365 CRM solution would integrate with LinkedIn Sales Navigator, providing sales teams access to LinkedIn's network of over 700 million professionals and helping them to more efficiently identify and engage potential customers.
Zendesk announced in May 2019 that they had acquired Smooch, a conversational messaging platform. They expect this acquisition will further augment Zendesk's chat and messaging capabilities and deliver an improved customer experience across various channels.
SAP announced in November 2018 the acquisition of experience management software provider Qualtrics with hopes that this acquisition would expand SAP's CRM capabilities and allow them to offer more comprehensive customer engagement solutions.
Key Questions
What exactly is CRM?
CRM is an acronym that stands for customer relationship management. It is a business strategy used to manage customer interactions and increase customer satisfaction and loyalty.
What are the most prevalent CRM tools?
Salesforce, Microsoft Dynamics 365, HubSpot, Zoho CRM, and Oracle CRM are common CRM applications.
How can organizations benefit from CRM?
CRM can assist organizations to:
Enhance customer loyalty and satisfaction
Boost sales and earnings
Target and identify new consumers
Automate and optimize business operations
Enhance departmental collaboration and communication
Gain understanding of customer preferences and behavior
How is CRM integrated with other enterprise systems?
CRM can be integrated with other business systems, such as marketing automation, customer support, and e-commerce platforms, to provide a unified customer experience.
What are some obstacles to CRM implementation?
Data management challenges, integration challenges, talent shortage, cost management, user adoption, and security and privacy concerns are some of the obstacles associated with implementing CRM.
How can organizations ensure successful CRM implementation?
To ensure successful CRM implementation, companies must:
Define their objectives and objectives for deploying CRM.
Select the most appropriate CRM solution for their business requirements
Integrate the CRM solution with existing systems and data.
Invest in employee training and development programs
Create a change management strategy to guarantee employee adoption of the new solution.
Implement stringent security measures to safeguard customer information
Contact us
Contact Person: Mr. Lawrence John
Marketresearch.Biz (Powered By Prudour Pvt. Ltd.)
Tel: +1 (347) 796-4335
Send Email: [email protected]
Content has been published via 11press. for more details please contact at [email protected]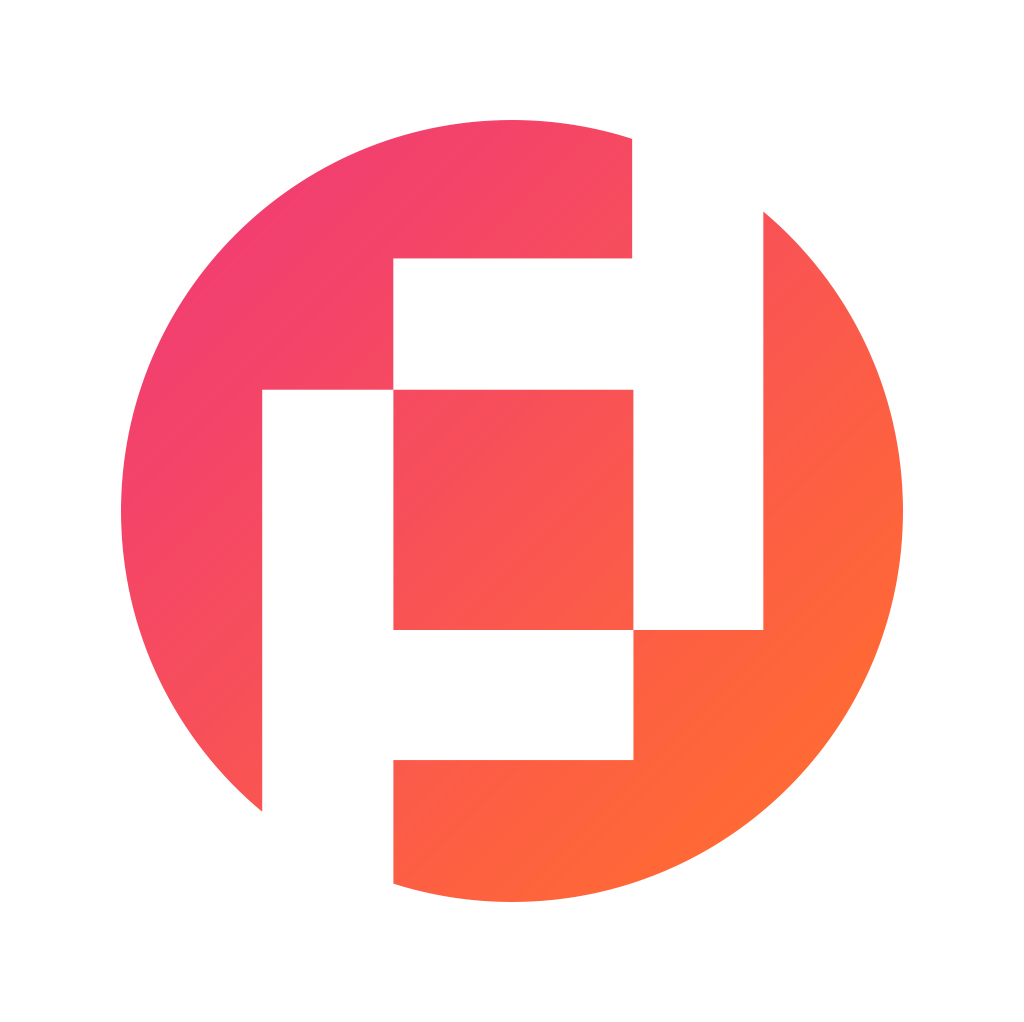 Prudour Private Limited
The team behind market.us, marketresearch.biz, market.biz and more. Our purpose is to keep our customers ahead of the game with regard to the markets. They may fluctuate up or down, but we will help you to stay ahead of the curve in these market fluctuations. Our consistent growth and ability to deliver in-depth analyses and market insight has engaged genuine market players. They have faith in us to offer the data and information they require to make balanced and decisive marketing decisions.
More Posts By Prudour Private Limited