Data Center Interconnect Market Analysis, Segments, Growth and Value Chain 2023-2033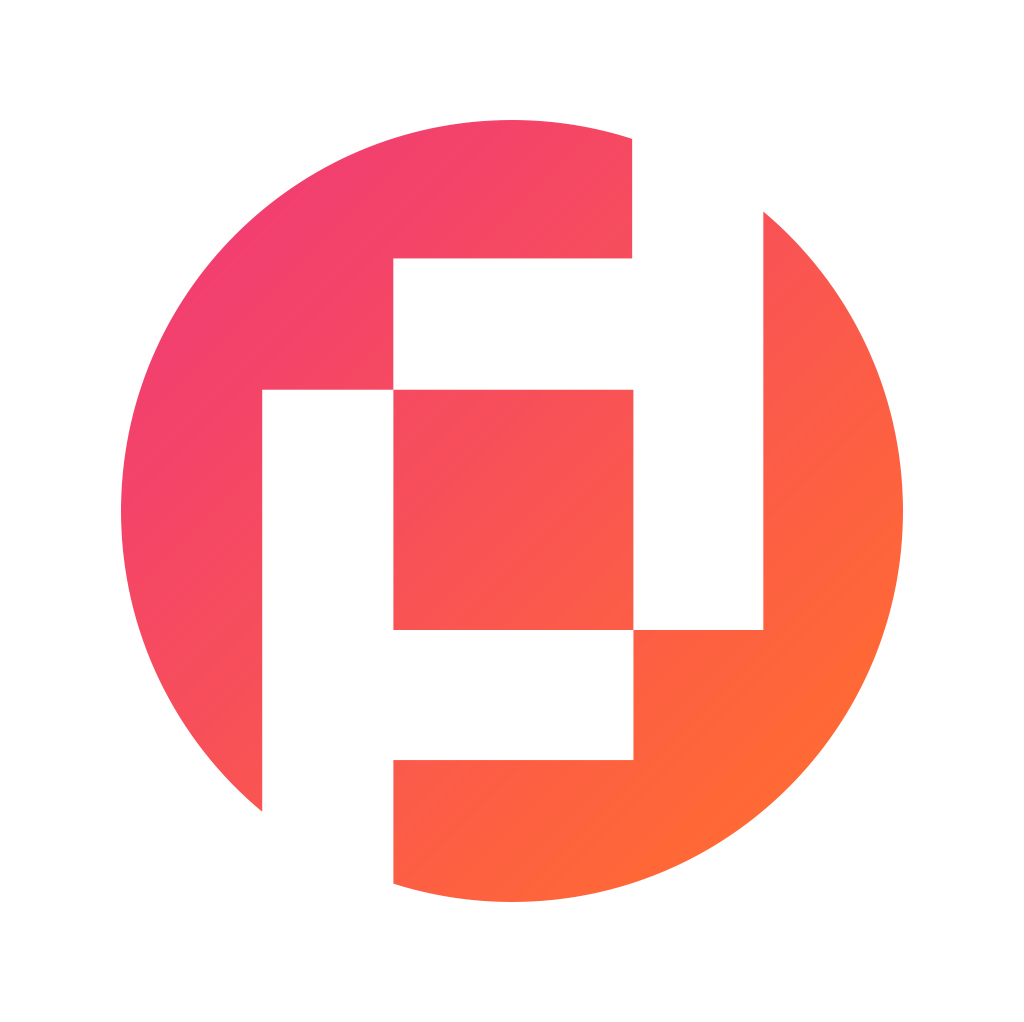 Prudour Private Limited
Updated · May 18, 2023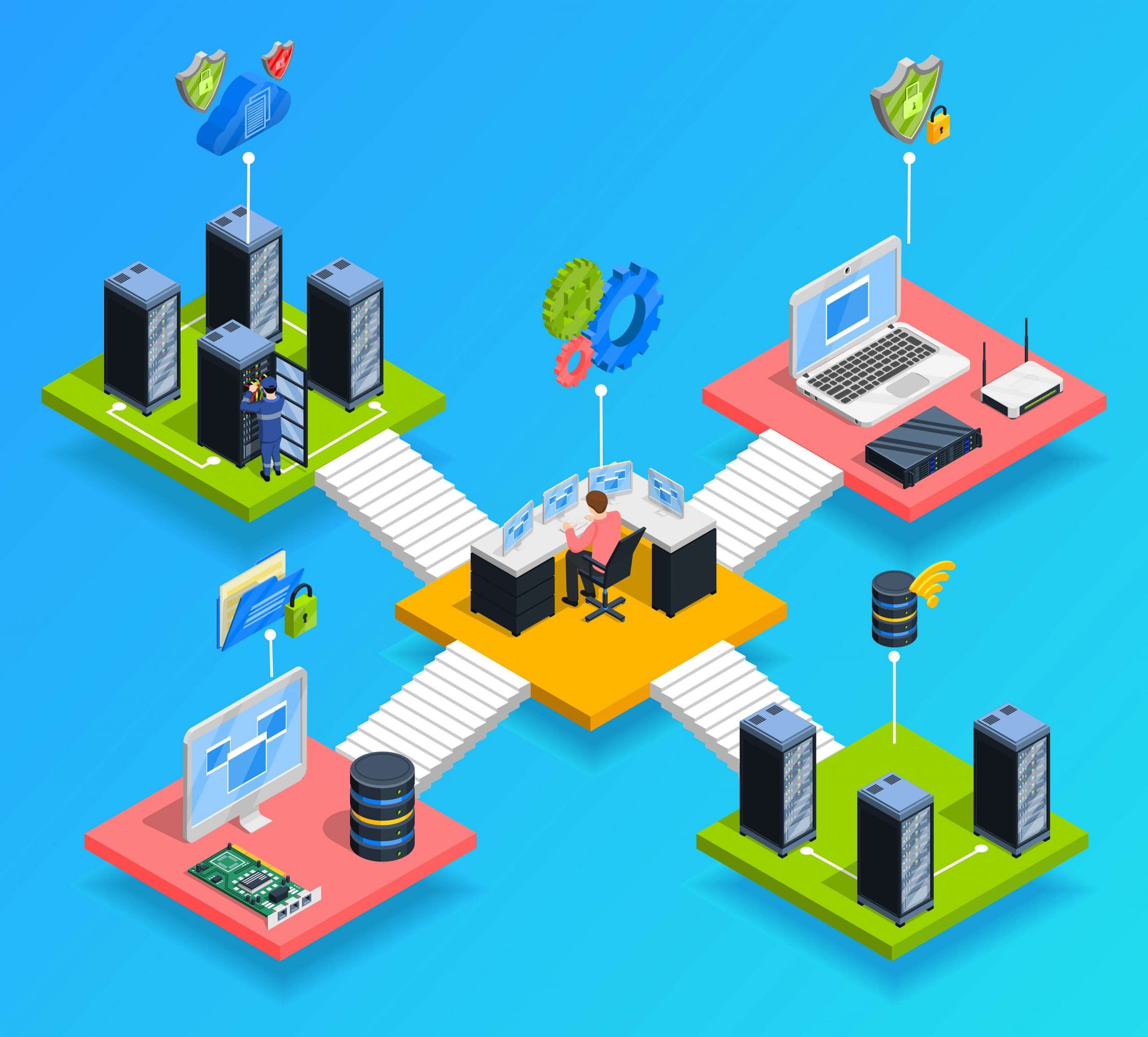 WHAT WE HAVE ON THIS PAGE
Market Overview
Published Via 11Press : Data Center Interconnect Market (DCI) refers to the technology and procedures used to connect multiple data centers so that they can share resources and duties. Organizations that require high availability and redundancy for mission-critical applications and services must implement DCI.
The Data Center Interconnect Market size is expected to reach USD 42.2 Bn by 2033, up from its current value of USD 9.8 Bn in 2022, growing at an annual compound growth rate (CAGR) of 14.5% from 2023-2033.
DCI can be accomplished via a variety of technologies
Fiber Optic Cabling: Fiber optic cabling is an increasingly popular method for connecting data centers, and typically involves installing fiber optic cables between them. Depending on their distance and bandwidth needs, either single mode or multi mode fiber optic cables may be installed between data centers.
Dark Fiber: Dark fiber refers to privately leased, inactive fiber optic cables used for private purposes by organizations. While dark fiber offers greater network control and flexibility, its management and maintenance requirements increase significantly.
DWDM (Dense Wavelength Division Multiplexing): This technology permits the transmission of multiple wavelengths of light along a single fiber, expanding network capacity by increasing bandwidth capacity.
MPLS (Multiprotocol Label Switching): This technology is typically employed in wide area networks (WANs) and facilitates the formation of virtual private networks between data centers.
Virtual Private Network (VPN): VPNs use encryption technology to establish secure tunnels over public networks such as the Internet between data centers.
Among the benefits of DCI are:
DCI provides data and application replication between data centers to ensure continuity of business operations in case of disaster.
DCI allows data centers to share resources like storage and computing capacity between them, thus lowering costs while improving efficiency.
Scalability: DCI provides flexible and on-demand resource scalability without additional physical infrastructure requirements.
DCI provides redundancy and failover functionality, guaranteeing high availability while limiting downtime.
DCI is an essential element of modern data center infrastructure, providing connectivity and redundancy that allow organizations to meet their business objectives.
Key Takeaways
DCI technology and processes allow multiple data centers to share resources and responsibilities effectively, by pooling their resources.
Multiple technologies, including fiber optic cabling, dark fiber, DWDM, MPLS and VPN can facilitate DCI.
DCI provides several advantages, including disaster recovery, resource sharing, scalability and redundancy.
Organizations who require high availability and redundancy for mission-critical applications and services should implement Distributed Component Interconnect (DCI).
DCI allows for the replication of data and applications across data centers to ensure business continuity in case of any catastrophic event.
DCI allows data centers to pool resources such as storage and processing capacity between them, thus cutting costs while improving productivity.
DCI provides failover and redundancy capabilities, guaranteeing high availability and minimizing downtime.
DCIs are essential elements of modern data center infrastructures, providing connectivity and redundancy necessary for organizations to meet their business and operational needs.
Request Sample Copy of Data Center Interconnect Market Report at: https://marketresearch.biz/report/data-center-interconnect-market/request-sample/
Regional Snapshot
North America boasts the world's highest concentration of data centers and is a well-established data center infrastructure (DCI) market. To meet rising cloud services demand and digital transformation initiatives, there is a strong emphasis on creating high capacity/speed networks.
Europe's data center industry is well-established, boasting several significant hubs such as London, Frankfurt and Amsterdam. To support emerging technologies like IoT and 5G, Europe focuses on increasing connectivity and network infrastructure development.
Asia-Pacific: The data center industry in Asia-Pacific is rapidly growing, led by countries like China and India. Focus is placed on building new data centers and improving network infrastructure to support digital economy expansion throughout this region.
Latin America is a rapidly-emerging market for data center services, with Brazil and Mexico as its primary markets. To enable digital services and e-commerce development, this region focuses on strengthening network infrastructure and expanding connectivity.
Middle East and Africa: This region represents an ever-emerging market for data center services, with numerous countries investing heavily in the construction of new data centers and upgrading of network infrastructure. Particular attention is paid to expanding connectivity while simultaneously strengthening dependability and security of data center services available there.
Rising demand for cloud services, digital transformation initiatives and emerging technologies such as IoT and 5G is expected to accelerate growth in the global data center interconnect market over the coming years.
Drivers
Cloud Computing: The expansion of cloud computing has been a major factor in the adoption of DCI. To deliver services to their consumers, cloud service providers require dependable, high-speed connections between their data centers. DCI enables cloud service providers to distribute their workloads across multiple data centers, thereby assuring high availability and dependability.
Demand for DCI has been driven by the explosion of data and the increasing need to process large quantities of data in real-time. DCI enables organizations to replicate data across multiple data centers, thereby facilitating redundancy and disaster recovery.
Demand for DCI has also been spurred by the ongoing digital transformation of businesses across all industries. As businesses migrate their operations and services to the cloud, they require dependable and rapid connectivity between their data centers to support their digital initiatives.
IoT and 5G: The expansion of the Internet of Things (IoT) and the rollout of 5G networks are anticipated to drive demand for DCI. To support the processing and analysis of data from IoT devices and 5G networks, these technologies require high-speed, low-latency connectivity between data centers.
DCI provides organizations with the ability to assure business continuity in the event of a disaster or outage. By replicating data and applications across multiple data centers, organizations can minimize disruptions and ensure continuous operation.
Restraints
While Data Center Interconnect (DCI) adoption can be driven by various factors, there may also be factors which impede its growth:
Implementing DCI can be costly for organizations that require high-speed connectivity and redundancy, and maintaining one can often prove prohibitively expensive for smaller enterprises.
Implementation and administration of DCI can be complex for organizations without the necessary expertise or resources to manage it effectively, especially without access to special management skills and equipment. Without such skills and equipment, managing DCI networks may prove challenging or even impossible for some organizations.
Data confidentiality and integrity may be threatened by DCI networks' susceptibility to security vulnerabilities and cybercriminals, so organizations must ensure their DCI networks are designed with security in mind and implement sufficient measures for data protection.
Compatibility: DCI networks must be compatible with existing data center infrastructure and applications. Organizations may need to upgrade existing infrastructure or applications so as to be compatible with DCI networks.
Compliance with regulations: Data center infrastructure networks must adhere to applicable regulatory requirements, such as data protection and privacy laws. Organizations should take care when designing and implementing DCI networks so as not to breach applicable regulations.
Opportunities
Emerging Technologies: DCI stands to gain from the advancement of emerging technologies like IoT, 5G networks and peripheral computing. To support data processing from IoT devices and 5G networks, such technologies require high-speed, low-latency connections between data centers.
Migration to the Cloud: Many businesses are migrating their applications and services to the cloud, offering DCI providers a great opportunity to provide connectivity solutions that enable organizations to connect their on-premise data centers seamlessly to cloud providers.
DCI providers recognize the growth of hybrid cloud environments as an opportunity to provide connectivity solutions that allow businesses to safely connect their on-premise data centers with cloud environments in an effective and reliable way.
Digital Transformation: Businesses across all industries are currently undertaking significant digital transformation processes, providing DCI providers an ideal opportunity to offer connectivity solutions that support these digital initiatives.
Edge Computing: With the widespread growth of edge computing enabling organizations to process data closer to its source, DCI providers now have an opportunity to offer connectivity solutions which securely link edge computing infrastructures with data centers in a reliable manner.
Emerging technologies, cloud migration, hybrid cloud solutions, digital transformation initiatives and periphery computing present DCI providers with significant opportunities. DCI providers who offer fast, secure and dependable connectivity solutions tailored to these trends stand a good chance at gaining market success.
Challenges
As organizations move more data between data centers, they may encounter bandwidth limitations which limit how much can be transmitted at once, leading to slower transfer rates and longer processing delays.
As data travels over longer distances between data centers, latency becomes a critical issue. Too much latency can impact applications and services negatively, leading to slower response times and decreasing user satisfaction.
Designing, implementing and managing DCI networks can be complex processes when connecting multiple data centers together. Effective management may require specific skills and instruments from organizations.
DCI networks can be vulnerable to security intrusions and cyberattacks, necessitating organizations to ensure their DCI networks are designed with security in mind and provide appropriate data protection measures.
DCI networks must comply with regulatory requirements such as data protection and privacy legislation. Organizations should ensure their designs and implementation comply with any relevant laws or guidelines.
DCI networks often require specialized hardware and software, creating vendor lock-in risks. Organizations should carefully assess any long-term costs or risks associated with remaining tied to just one vendor.
DCI presents many challenges to organizations when designing and implementing DCI networks, including bandwidth limitations, latency issues, network complexity issues, security compliance risks and vendor lock-in. Organizations must consider these obstacles carefully when planning DCI solutions so as to meet business requirements while still meeting security compliance regulations.
Market Segmentation
Application
Federated Data Storage
Real-Time Disaster Recovery & Business Continuity
Content Delivery
industry
Carrier Neutral Providers (CNP)/Internet Content Providers (ICP)
Communication Service Providers (CSP)
Healthcare
Government & Public Sector
Banking & Finance
Media & Entertainment
E-Commerce
Retail
Other
components
Key Players
Pluribus Networks Inc.
Brocade Communications Systems Inc.
Megaport Limited
Viawest Inc.
ADVA Optical Networking SE
Cisco Systems Inc.
Huawei Technologies Co. Ltd.
Innovium Inc.
XKL LLC
Ciena Corporation Colt Technology Services Group Ltd.
Infinera Corporation Cologix Inc.
Coriant GmbH
MRV Communications Inc.
Coresite Realty Corporation
Digital Realty Trust Inc.
Fiber Mountain Inc.
Extreme Networks Inc.
Fujitsu Ltd.
Ekinops S.A.
Juniper Networks Inc.
Nokia Corporation
Ranovus Inc.
Report Scope
| | |
| --- | --- |
| Report Attribute | Details |
| Market size value in 2022 | USD 9.8 Bn |
| Revenue forecast by 2033 | USD 42.2 Bn |
| Growth Rate | CAGR Of 14.5% |
| Regions Covered | North America, Europe, Asia Pacific, Latin America, and Middle East & Africa, and Rest of the World |
| Historical Years | 2017-2022 |
| Base Year | 2022 |
| Estimated Year | 2023 |
| Short-Term Projection Year | 2028 |
| Long-Term Projected Year | 2033 |
Request Customization Of The Report: https://marketresearch.biz/report/data-center-interconnect-market/#request-for-customization
Recent Developments
Cisco released their Nexus 9500 DCI switches in 2021. These high-performance data center switches provide high speed connectivity between data centers, supporting frequencies up to 400 Gbps.
Equinix introduced Equinix Fabric as its Data Center Interconnection service in 2020, enabling clients to seamlessly link their on-premise data centers with Equinix data centers and cloud service providers via a single platform.
Huawei debuted their CloudEngine Data Center Interconnect (DCI) solution in 2020 to facilitate high-speed connectivity between data centers. Supporting rates up to 400 Gbps, Huawei's solution aims to facilitate seamless connection.
Juniper Networks introduced their QFX Series switches for data center interconnect (DCI) applications in 2019. Designed to facilitate high-speed connectivity between data centers, these high-capacity switches support frequencies of up to 400 Gbps.
Google announced in 2018 that their first private trans-Atlantic cable, known as Dunant, specifically for DCI had been completed. Designed to facilitate high-speed connectivity between Google's data centers in both North America and Europe, this Dunant cable aims to increase high-speed access.
Key Questions
Data Center Interconnect (DCI) entails what?
DCI is the infrastructure and technology that facilitates high-speed connectivity between geographically dispersed data centers.
Why is DCI significant?
DCI is essential for facilitating business continuity, disaster recovery, and data analytics because it enables organizations to transfer data between data centers without interruption.
What are some important DCI drivers?
The expansion of cloud computing, the rising demand for data analytics, the need for business continuity and disaster recovery, and the emergence of new technologies such as IoT and edge computing are important drivers of DCI.
What are some difficulties involved in implementing DCI?
Bandwidth limitations, latency, network complexity, security, compliance, and vendor lock-in are a few of the difficulties associated with implementing DCI.
What are some recent DCI advancements?
Recent advancements in DCI include the introduction of new data center switches and solutions designed for DCI applications, the launch of new DCI services , and the conclusion of new private trans-Atlantic cables dedicated to DCI.
What opportunities does DCI have?
Emerging technologies such as IoT and peripheral computing, the migration to the cloud, the emergence of hybrid cloud environments, digital transformation, and the rising demand for high-speed and low-latency connectivity represent opportunities for DCI.
Contact us
Contact Person: Mr. Lawrence John
Marketresearch.Biz (Powered By Prudour Pvt. Ltd.)
Tel: +1 (347) 796-4335
Send Email: [email protected]
Content has been published via 11press. for more details please contact at [email protected]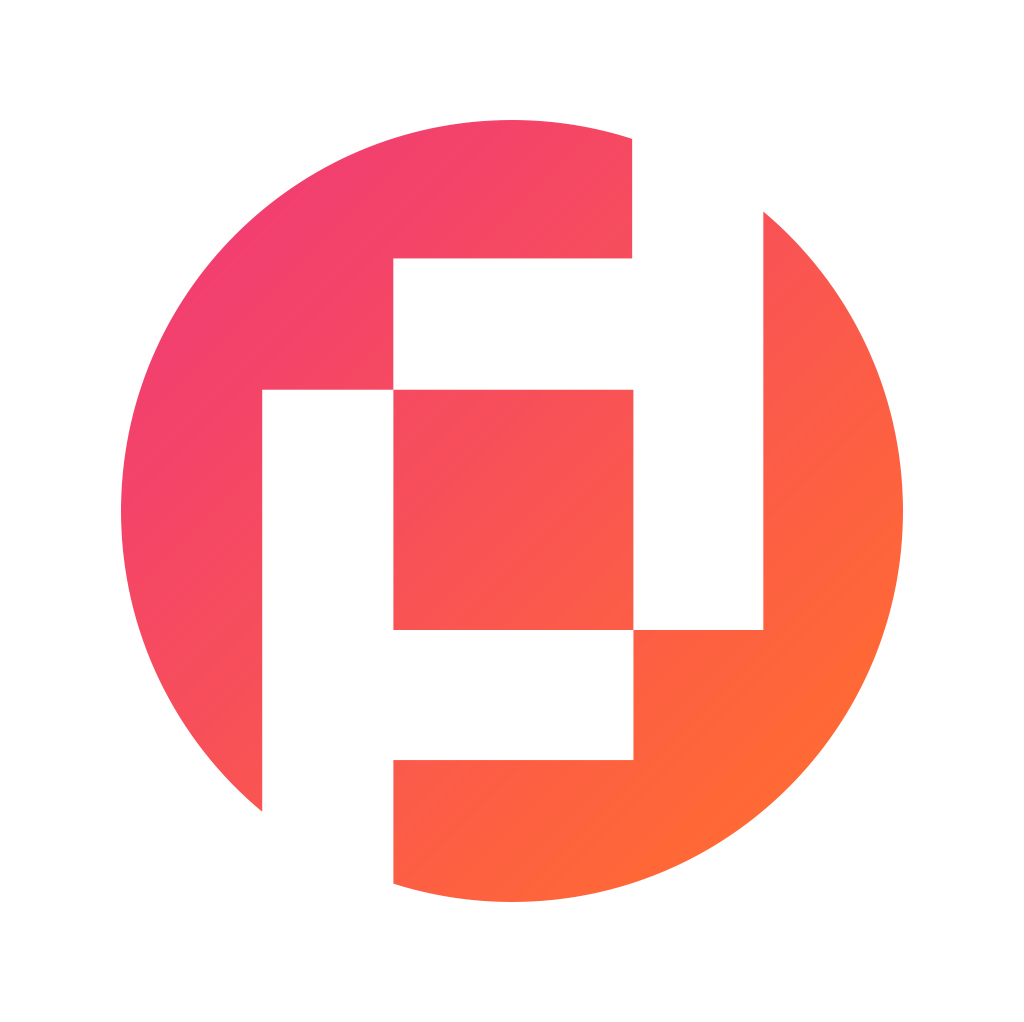 Prudour Private Limited
The team behind market.us, marketresearch.biz, market.biz and more. Our purpose is to keep our customers ahead of the game with regard to the markets. They may fluctuate up or down, but we will help you to stay ahead of the curve in these market fluctuations. Our consistent growth and ability to deliver in-depth analyses and market insight has engaged genuine market players. They have faith in us to offer the data and information they require to make balanced and decisive marketing decisions.
More Posts By Prudour Private Limited