Digital Workplace Market Size (USD 234 Billion by 2032) with 22.3% CAGR | According To Market.us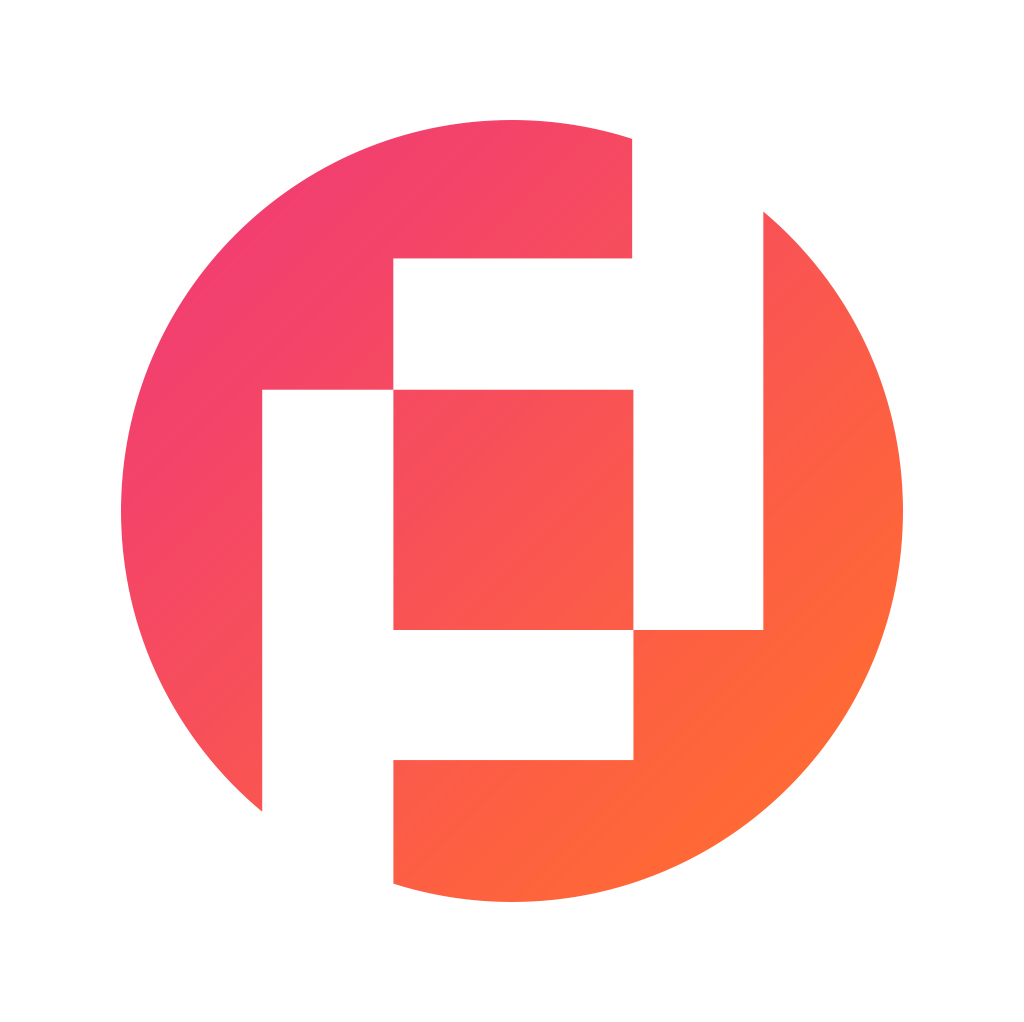 Prudour Private Limited
Updated · May 31, 2023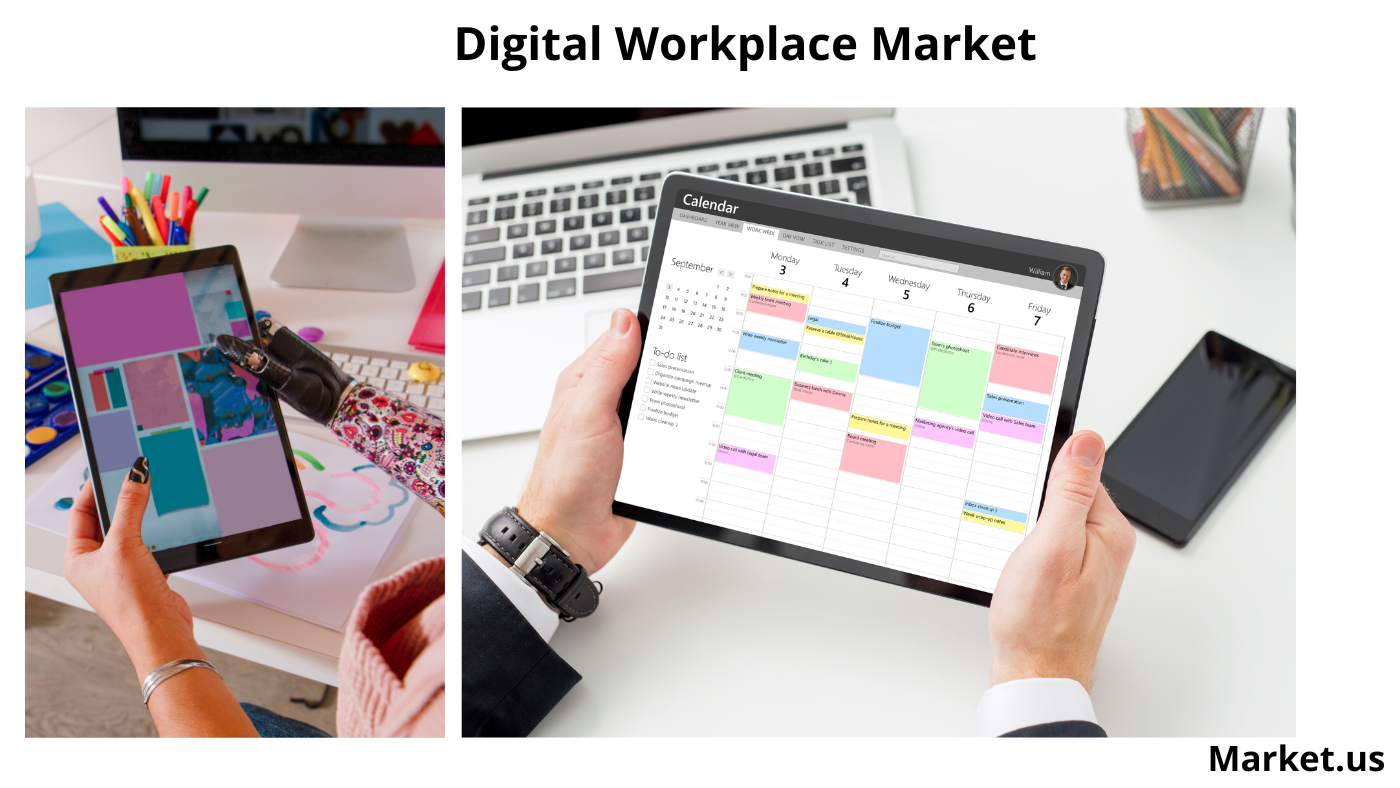 Market Overview
Published Via 11Press : A digital workplace refers to a virtual environment that enables employees to access their work-related tools and data from any location, at any time. This concept has gained significant traction in recent years as remote work has become more prevalent across various industries. Businesses are leveraging the power of technology to create a collaborative workspace where employees can communicate, collaborate on projects, and access company resources from anywhere.
Digital Workplace Market was valued at USD 32.9 billion in 2022 and is expected to reach USD 234 billion in 2032. This market is estimated to register a CAGR of 22.3% between 2023 and 2032
The digital workplace is not just about providing remote access to employees; it also involves using innovative technologies such as cloud computing, artificial intelligence, and machine learning to streamline workflows and automate tasks. The goal is to enhance productivity, efficiency, and employee engagement by creating a flexible work environment that empowers individuals and teams.
Request For Sample Report Here: https://market.us/report/digital-workplace-market/request-sample/
Key Takeaway
By the component analysis, the Services segment dominates the market with a 65% market share.
By Enterprise size analysis, the large enterprise segment dominates the market with a 63% market share.
By the End-User analysis, IT and Telecom dominate the market with a 24% market share.
In 2022, North America dominated the market with the highest revenue share of 35%.
APAC is expected to grow at a greater pace owing to affordable prices, increasing medical tourism, as well as hospitals and clinics, among other factors.
Regional Snapshot
North America: North America is a major player in the global market for digital work. 

It is the United States, in particular, is an important player in the region's rapid growth.

 

It is distinguished by an incredibly high rate of technological acceptance, an extensive IT infrastructure, and an abundance of businesses that have embraced the concept of digital transformation.

 

Businesses operating in North America are investing in the latest technology for collaboration, such as virtual communication platforms, as well as cloud-based solutions for remote working and enhancing efficiency.

Europe: Europe is another significant market that offers digital workplace solutions. 

Countries like Europe, the United Kingdom, Germany, France, as well as the Nordic countries, are driving development in this region.

 

This European market is marked by a strong focus on flexibility, work-life balance schedules, and initiatives to digitalize.

 

The use of cloud-based platforms, mobile technology, and collaborative tools is rising as businesses focus more on the digital revolution and remote working capabilities.

Asia-Pacific: the region is experiencing an explosive growth rate in the market for digital work. 

States like China, Japan, India, South Korea, and Australia are major contributors to the expansion of the market.

 

This region is home to a huge and expanding workforce, an increase in internet connectivity, and the use of smartphones.

 

Companies located in Asia-Pacific invest in digital workplace tools to facilitate collaboration, increase employee engagement and allow remote working.

 

Solutions that are cloud-based, video-conferencing devices, as well as mobile productivity applications are highly sought-after.

Latin America: Latin America has seen steady growth in the front of digital workplaces. 

States like Brazil, Mexico, Argentina, as well as Chile, are leading the market within the region.

 

Digital technology adoption and remote working practices are growing in popularity, particularly within urban areas.

 

Organizations operating in Latin America are implementing digital workplace solutions that streamline their operations and increase the productivity of employees as well as facilitate flexible work schedules.

 

Cloud-based collaborative tools as well as enterprise mobility solutions and virtual meeting platforms are currently in high demand.

Middle East and Africa: The Middle East and Africa region is gradually adopting digital workforce solutions. 

Some countries such as the United Arab Emirates, Saudi Arabia, South Africa, and Nigeria are at the forefront of use of digital technology.

 

This region's growth in market share is driven by the growing digitization initiatives as well as the necessity for streamlined remote-based work solutions, and an emphasis on improving customer satisfaction.

 

Virtual collaborative tools and mobile solutions for work have gained traction in the region.
Drivers
Technological Advancements: The continuous advancements in technology, such as cloud computing, artificial intelligence (AI), machine learning (ML), and the Internet of Things (IoT), have greatly contributed to the growth of the digital workplace market. These technologies enable organizations to enhance collaboration, streamline operations, and improve productivity.
Remote Work Trend: The increasing trend of remote work, especially in the wake of the COVID-19 pandemic, has fueled the adoption of digital workplace solutions. Organizations are embracing digital tools and platforms to facilitate remote communication, collaboration, and access to business resources.
Employee Experience and Engagement: Organizations are focusing on enhancing the employee experience and engagement to attract and retain top talent. Digital workplace solutions offer personalized and user-friendly interfaces, seamless communication channels, and integrated applications, thereby improving employee satisfaction and productivity.
Cost Efficiency and Productivity: Digital workplace solutions help organizations reduce costs by eliminating the need for physical office space and enabling flexible work arrangements. These solutions also optimize workflows, automate repetitive tasks, and provide real-time data insights, leading to increased productivity and efficiency.
Restraints
Security Concerns: The digital workplace brings forth security challenges, including data breaches, cyber-attacks, and unauthorized access to sensitive information. Ensuring robust security measures and maintaining data privacy remain crucial challenges for organizations implementing digital workplace solutions.
Resistance to Change: Some employees may resist adopting new technologies and digital workflows due to a lack of familiarity, fear of job displacement, or resistance to change. Organizations need to invest in change management strategies and provide adequate training and support to overcome these barriers.
Opportunities
Emerging Technologies: The rapid development of emerging technologies, such as augmented reality (AR), virtual reality (VR), and blockchain, presents new opportunities for digital workplace solutions. These technologies can enhance collaboration, enable immersive experiences, and provide secure and transparent transactions.
Integration with Existing Systems: Integrating digital workplace solutions with existing enterprise systems, such as customer relationship management (CRM), enterprise resource planning (ERP), and human resources (HR) systems, can create a unified and seamless digital environment, improving efficiency and decision-making.
Make an inquiry before picking up this report @ https://market.us/report/digital-workplace-market/#inquiry
Challenges
Complex Implementation and Integration: Deploying and integrating digital workplace solutions across an organization's infrastructure can be complex and challenging. It requires careful planning, coordination, and collaboration between different departments, IT teams, and solution providers.
Scalability and Customization: Organizations vary in size, structure, and requirements, making scalability and customization essential challenges. Digital workplace solutions need to be flexible enough to accommodate diverse organizational needs while ensuring scalability for future growth.
User Adoption and Training: Ensuring high user adoption rates and providing comprehensive training are critical challenges. Employees need to be educated about the benefits, functionalities, and usage of digital workplace solutions to fully leverage their potential.
Information Overload: The digital workplace can generate a vast amount of information and data, which can overwhelm employees and hinder productivity. Organizations must implement effective information management strategies to filter, organize, and present relevant data to users.
Key Market Players
IBM Corporation
Accenture plc
Atos SE
Trianz
Capgemini
HCL Technologies Limited
Infosys Limited
Tata Consultancy Services Limited
Tech Mahindra Limited
Mphasis
Other Key Players
Key Market Segments
Based on Component
Based on Enterprise Size
Small and Medium Enterprises
Large Enterprises
Based on End-User
Healthcare
Retail
IT & Telecom
BFSI
Government
Media & Entertainment
Other End-Users
Top Impacting Factors
Technological Advancements: Technological advancements play a crucial role in shaping the digital workplace market. Innovations in cloud computing, AI, ML, IoT, mobility, and collaboration tools drive the adoption of digital workplace solutions. As technology evolves, it opens up new possibilities for improved communication, collaboration, and productivity within organizations.
Remote Work and Flexible Work Arrangements: The rise of remote work and flexible work arrangements has been a major factor driving the digital workplace market. Organizations are increasingly adopting digital workplace solutions to enable seamless remote collaboration, virtual meetings, document sharing, and access to business applications from anywhere at any time.
Employee Experience and Engagement: Employee experience and engagement have become critical factors in organizational success. The digital workplace offers tools and platforms that enhance employee experience, such as personalized interfaces, self-service portals, social collaboration, and mobile access to work-related resources. These factors contribute to improved productivity, satisfaction, and retention.
Security and Privacy Concerns: Security and privacy remain significant factors influencing the digital workplace market. With the increasing adoption of digital tools and cloud-based solutions, organizations need to ensure robust security measures to protect sensitive data and prevent cyber threats. Data privacy regulations, such as GDPR (General Data Protection Regulation), also impact the implementation and management of digital workplace solutions.
Integration with Existing Systems: The ability of digital workplace solutions to seamlessly integrate with existing enterprise systems is crucial. Organizations require interoperability and compatibility with their existing CRM, ERP, HR, and other systems. Smooth integration enables data synchronization, streamlined workflows, and a unified user experience across different applications and platforms.
Future Trends in the Market
Hybrid Work Environments: The concept of hybrid work, combining remote and in-office work, is expected to become the norm. Digital workplace solutions will need to provide seamless collaboration, communication, and access to resources for both remote and on-site employees. This trend will drive the development of tools and platforms that enable hybrid work models effectively.
AI and Automation: Artificial intelligence (AI) and automation will continue to play a significant role in the digital workplace. AI-powered chatbots, virtual assistants, and intelligent automation tools will assist with routine tasks, enhance productivity, and provide personalized experiences. Machine learning algorithms will analyze user behavior, preferences, and data patterns to offer tailored recommendations and automate workflows.
Augmented and Virtual Reality: Augmented reality (AR) and virtual reality (VR) technologies have the potential to transform the digital workplace experience. These immersive technologies can enable virtual meetings, remote training, virtual simulations, and enhanced collaboration. AR can overlay digital information onto the physical workspace, providing real-time guidance and support.
Internet of Things (IoT) Integration: The integration of IoT devices with digital workplace solutions will increase productivity and efficiency. IoT sensors and devices can automate routine tasks, monitor environmental conditions, optimize energy consumption, and enable smart office spaces. For example, smart meeting rooms equipped with IoT sensors can automate booking, adjust lighting, and optimize temperature based on occupancy.
Digital Employee Experience Platforms: Digital employee experience platforms will emerge as comprehensive solutions to enhance employee engagement, productivity, and satisfaction. These platforms will provide a unified interface and seamless access to various tools, applications, and resources. They will focus on personalization, social collaboration, and employee well-being, bringing together communication, collaboration, and employee services.
Recent Developments
In February, 2021, Accenture announced the acquisition of Imagine – a provider of cloud-based platforms. This acquisition will enable Accenture to enhance its offering of cloud-based management for digital solutions and services.
In 2020, IBM created a revolutionary line setup that utilizes artificial intelligence (AI) to aid HR professionals in perfecting their professional techniques.
In February 2020, Infosys announced its partnership with GE Appliances. Through this alliance, Infosys will assist GE in further developing its IT framework and function IT in managed services.
Report Scope
| | |
| --- | --- |
| Report Attribute | Details |
| The market size value in 2022 | USD 32.9 Bn |
| Revenue Forecast by 2032 | USD 234 Bn |
| Growth Rate | CAGR Of 22.3% |
| Regions Covered | North America, Europe, Asia Pacific, Latin America, and Middle East & Africa, and Rest of the World |
| Historical Years | 2017-2022 |
| Base Year | 2022 |
| Estimated Year | 2023 |
| Short-Term Projection Year | 2028 |
| Long-Term Projected Year | 2032 |
Frequently Asked Questions 
Q: What is the current size of the digital workplace Market?
A: The Global digital workplace Market size is USD 32.9 Billion in 2022.
Q: What is the projected growth rate for the Functional Foods Market?
A: The Functional Foods Market is expected to grow at a CAGR of 22.3% from 2023 to 2032.
Q: What are some of the key players in the digital workplace Market?
A: Some of the key players in the digital workplace market include IBM Corporation, Accenture plc, Atos SE, Trianz, Capgemini, HCL Technologies Limited, Infosys Limited, Tata Consultancy Services Limited, Tech Mahindra Limited, Mphasis, and Other Key Players.
Contact:
Global Business Development Team – Market.us
Market.us (Powered by Prudour Pvt. Ltd.)
Send Email: [email protected]
Address: 420 Lexington Avenue, Suite 300 New York City, NY 10170, United States
Tel: +1 718 618 4351
Website: https://market.us
Content has been published via 11press. for more details please contact at [email protected]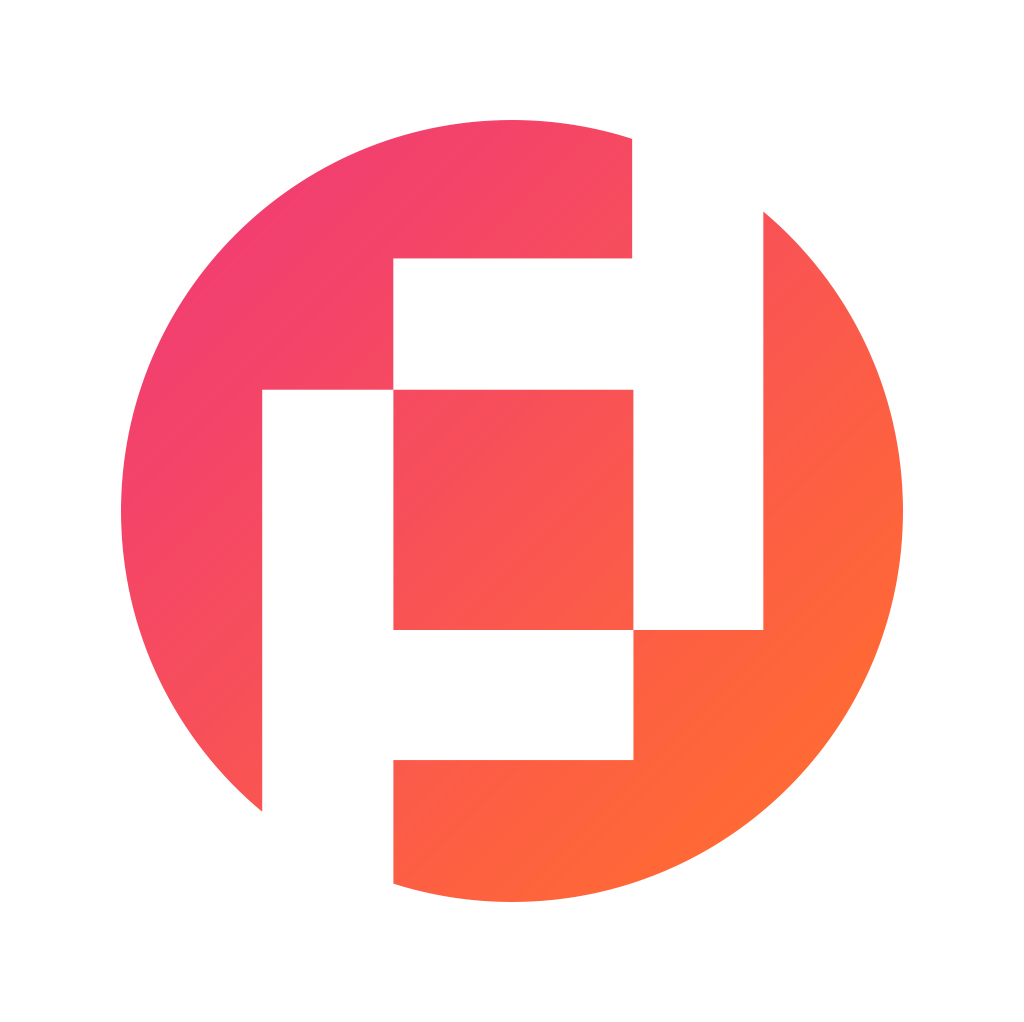 Prudour Private Limited
The team behind market.us, marketresearch.biz, market.biz and more. Our purpose is to keep our customers ahead of the game with regard to the markets. They may fluctuate up or down, but we will help you to stay ahead of the curve in these market fluctuations. Our consistent growth and ability to deliver in-depth analyses and market insight has engaged genuine market players. They have faith in us to offer the data and information they require to make balanced and decisive marketing decisions.
More Posts By Prudour Private Limited