Dry Eye Syndrome Market Growth to Spearhead By USD 7,940 Million Through 2033, At a CAGR of 5.9% : Market.us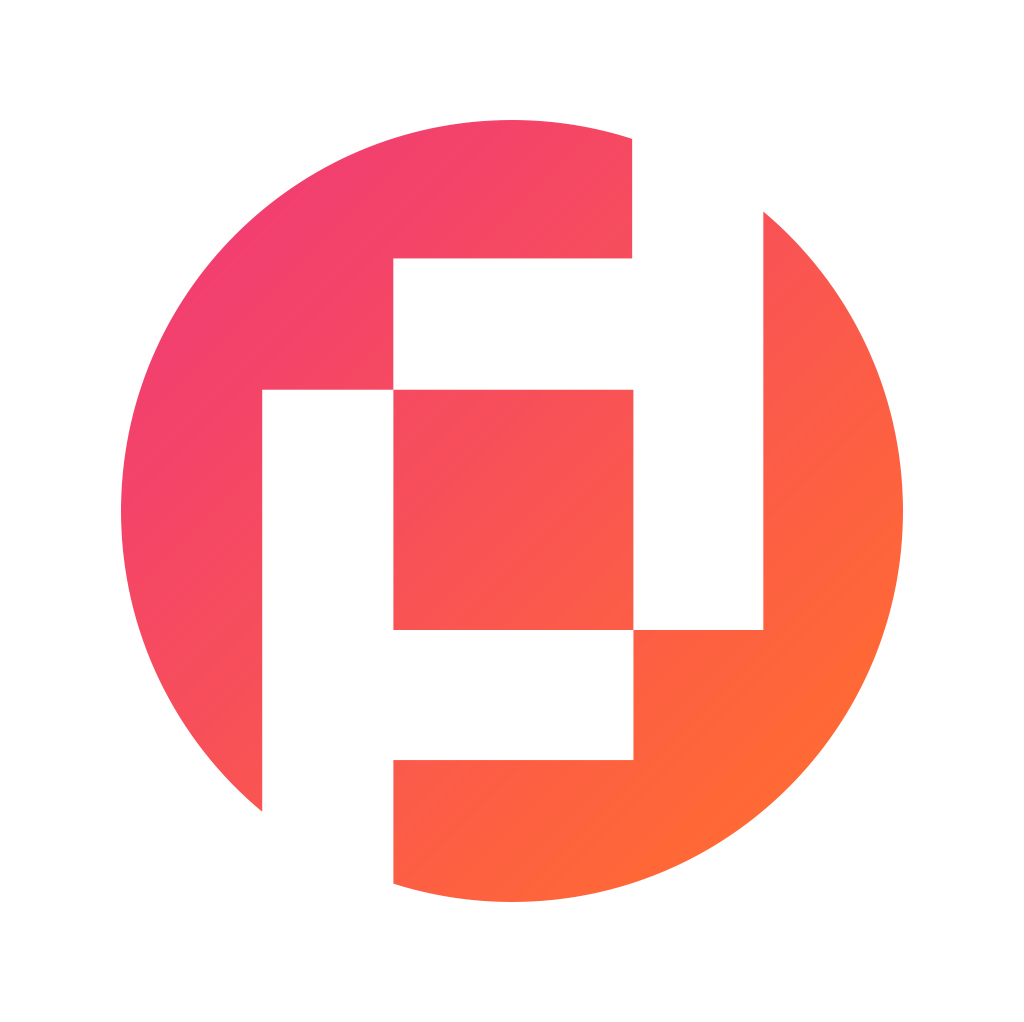 Prudour Private Limited
Updated · Jul 12, 2023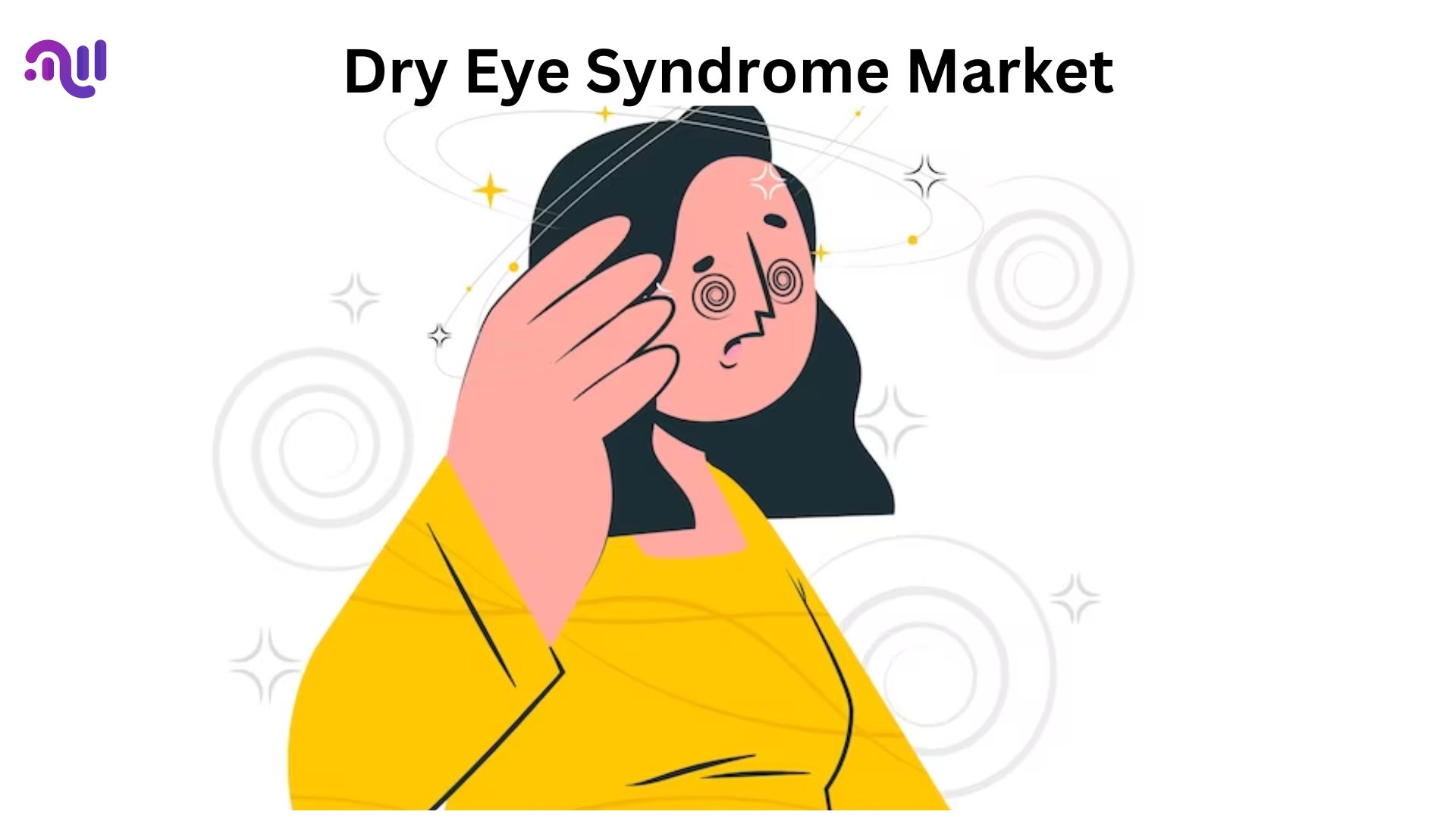 Market Size
Published Via 11Press : Dry Eye Syndrome is a common condition that affects millions of people worldwide. It occurs when the eyes do not produce enough tears or when the tears evaporate too quickly, leaving the eyes feeling dry, itchy, and irritated. This can be caused by various factors such as aging, hormonal changes, environmental factors like dry air or wind, certain medications, and underlying health conditions.
Global Dry Eye Syndrome market size is expected to be worth around USD 7,940 Mn by 2032 from  USD 4,540 Mn in 2022, growing at a CAGR of 5.9% during the forecast period from 2023 to 2032.
In recent years, there has been a growing awareness of Dry Eye Syndrome in the medical community and among patients. This has led to an increase in research and development efforts to better understand this condition and find effective treatment options. Currently, there are several treatment approaches available for managing Dry Eye Syndrome including artificial tear drops, prescription eye drops that help reduce inflammation in the eyes, punctual plugs that block tear drainage channels to retain moisture on the surface of the eye, and lifestyle changes like using humidifiers or avoiding triggers such as smoke or excessive screen time.
The global market for Dry Eye Syndrome is expected to witness significant growth in the coming years due to the increasing prevalence of this condition and the rising demand for advanced treatment options. Additionally, technological advancements in diagnostic tools used for early detection of Dry Eye Syndrome are also contributing to market growth. However, challenges such as high costs associated with advanced treatments and lack of awareness about this condition in developing regions may hinder market expansion. Overall, understanding Dry Eye Syndrome is crucial for both healthcare professionals and patients alike in order to effectively manage this chronic condition and improve quality of life.
Request For Sample Report Here 👉 https://market.us/report/dry-eye-syndrome-market/request-sample/
Key Takeaway
Disease Type in 2022 Evaporative dry eye condition was the most frequently occurring eye disease and its prevalence is anticipated to rise from 2023-2032.
By 2022, inflammation treatment products represented the greatest share of revenue worldwide.
Eye drops held the highest market share among dosage forms in 2022 and this market segment is anticipated to experience rapid expansion over the coming years.
As far as sales channels were concerned, OTC sales represented both the highest profitability and largest percentage of revenues for 2022.
By way of distribution channels, hospital pharmacies were the leading players in 2022.
By 2022, North America held the highest revenue share at 38%.
Asia-Pacific is projected to experience compound annual growth rates between 2023-2032.
Regional Snapshot
North America: North America and specifically the US have an expansive market for dry eye treatment solutions due to a large population affected by dry eyes caused by age-related demographic shifts and digital device use. North American countries possess high-quality healthcare infrastructure with increasing incidences of dry eyes syndrome – contributing to further expansion. Furthermore, market leaders contribute substantially towards expanding this industry.
Europe: Europe is another vital market for dry eye treatment, featuring states such as Germany and its neighbors such as the United Kingdom France Italy with established healthcare systems and large patient populations. Growth of this market can be attributed to factors including an aging population combined with environmental and social considerations as well as growing awareness among healthcare providers and patients about this condition.
Asia Pacific: This area is experiencing a tremendous expansion of dry eye syndrome treatments across Japan, China, South Korea, and India. A combination of lifestyle factors including widespread electronic use as well as growing awareness contributes to an ever-expanding market for eye care across this region – along with an aging populace such as that found in Japan driving demand further for treatments of this condition.
Other Regions Around the World: The market for dry eyes extends throughout Latin America, the Middle East, and Africa but less prominently than North America, Europe, and Asia Pacific. Here it's driven by changing lifestyles, expanding access to healthcare providers, as well as an increase in awareness regarding eye health issues.
Directly Purchase a copy of the report | Quick Delivery Available – buy 👉https://market.us/purchase-report/?report_id=99749
Drivers
Increasing Prevalence: Dry eye syndrome is becoming more prevalent globally, attributed to factors such as aging populations, increased digital device usage, environmental factors, and certain medical conditions. The growing patient population is driving the demand for dry eye syndrome treatments.
Advancements in Diagnostic Technologies: The development of advanced diagnostic technologies for dry eye syndrome, such as tear film analysis, imaging techniques, and objective measurements, has improved the accuracy of diagnosis. This has led to early detection and better management of the condition, driving the market growth.
Technological Advancements in Treatment Options: The introduction of innovative treatment options, including prescription medications, over-the-counter (OTC) lubricants, and medical devices, has expanded the range of choices for patients and improved the efficacy of treatment. Technological advancements in eye drops, ointments, and devices are driving market growth.
Restraints
Lack of Awareness and Underdiagnosis: Despite the prevalence of dry eye syndrome, there is still a lack of awareness and underdiagnosis of the condition. Many individuals may not recognize their symptoms or seek medical help, leading to untreated or undertreated cases. Limited awareness among patients and healthcare professionals can hinder market growth.
Side Effects of Treatment Options: Some dry eye syndrome treatments, particularly prescription medications, may have potential side effects and require careful monitoring. Concerns about side effects and the need for long-term management may lead to hesitation or lower adherence to treatment, limiting market growth.
Market Players
Novartis AG
AbbVie Inc.
Johnson & Johnson Services
Sun Pharmaceutical Industries Ltd.
Otsuka Pharmaceutical Co., Ltd.
Oasis Medical
Santen Pharmaceutical Co., Ltd.
AFT Pharmaceuticals
Oyster Point Pharma, Inc.
Bausch & Lomb Pvt Ltd.
Other Key Players
Market Segmentation
Based on Disease Type
Evaporative Dry Eye Syndrome
Aqueous Deficient Dry Eye Syndrome
Based on Product
Anti-inflammatory (Cyclosporine, Corticosteroids, Lifitegrast, and Others)
Artificial Tears
Other Products
Based on the Dosage Form
Eye Drops
Ointments
Eye Solutions
Gels
Capsules & Tablets
Other Dosage Forms
Based on Sales Channel
Prescription Drugs
OTC Drugs
Based on Distribution Channel
Hospital Pharmacies
Retail Pharmacies
Online Pharmacies
Opportunities
Emerging Markets: The dry eye syndrome market presents significant growth opportunities in emerging markets, including Asia Pacific, Latin America, and Africa. The rising disposable incomes, increasing healthcare access, and growing awareness of eye health in these regions create opportunities for market expansion.
Technological Innovations: Continued research and development efforts in the field of dry eye syndrome are expected to lead to technological innovations. These may include novel drug formulations, advanced medical devices, and targeted therapies, offering improved treatment outcomes and expanding market opportunities.
Challenges
Regulatory Challenges: The dry eye syndrome market is subject to regulatory oversight, especially for prescription medications and medical devices. Obtaining regulatory approvals and complying with varying regulations in different regions can be challenging for market players.
Competition from OTC Products: Over-the-counter (OTC) lubricants and eye drops are widely available for self-medication of dry eye syndrome. The presence of numerous OTC options and lower costs may pose a challenge to prescription medications and medical devices, affecting market growth.
Future Trends: Innovations and emerging treatments
In the context of the dry eye syndrome market, future trends in innovations and emerging treatments hold significant promise for patients suffering from this condition. Researchers are actively exploring new technologies and approaches to improve diagnosis, management, and treatment options for dry eye syndrome.
One notable trend is the development of advanced diagnostic tools that can provide more accurate and detailed assessments of tear film stability, ocular surface health, and tear production. These tools include novel imaging techniques, such as high-resolution confocal microscopy or optical coherence tomography, which can help clinicians better understand the underlying causes of dry eye syndrome and tailor treatment plans accordingly.
Another exciting area of innovation revolves around emerging treatments for dry eye syndrome. Traditional therapies such as artificial tears or lubricating ointments only offer temporary relief. However, researchers are now investigating novel therapeutic approaches that target specific pathways involved in the pathogenesis of dry eye disease. These include anti-inflammatory medications, immunomodulators, neurostimulation devices, regenerative therapies using stem cells or growth factors, and even gene therapy interventions.
Recent Developments
In January 2022, Avenova lubricating eye drops were introduced by NovaBay Pharmaceuticals to alleviate symptoms of dry eye.
In, November 2022, The phase 3 clinical trial of 0.25% ophthalmic solution, an investigational new drug candidate for treating allergic conjunctivitis, was completed by Aldeyra Therapeutics, Inc. At the 2022 Annual Meeting of the American Academy of Optometry, the business presented the trial's clinical data.
Report Scope
| | |
| --- | --- |
| Report Attribute | Details |
| The market size value in 2022 | USD 4,540 Mn  |
| Revenue Forecast by 2032 | USD 7,940 Mn |
| Growth Rate | CAGR Of 5.9% |
| Regions Covered | North America, Europe, Asia Pacific, Latin America, and Middle East & Africa, and Rest of the World |
| Historical Years | 2017-2022 |
| Base Year | 2022 |
| Estimated Year | 2023 |
| Short-Term Projection Year | 2028 |
| Long-Term Projected Year | 2032 |
Frequently Asked Questions 
Q: What is the Dry Eye Syndrome Market?
A: Dry eye syndrome, also known as dry eye disease or keratoconjunctivitis sicca, is a common eye condition characterized by inadequate tear production or poor tear quality. It leads to symptoms such as dryness, redness, irritation, discomfort, blurred vision, and sensitivity to light. It can be caused by various factors, including aging, hormonal changes, environmental conditions, certain medications, and underlying medical conditions.
Q: What is the current size of the Dry Eye Syndrome Market?
A: The Global Dry Eye Syndrome Market size is USD 4,540 Mn in 2022.
Q: What is the projected growth rate for the Dry Eye Syndrome Market?
A: The Dry Eye Syndrome market is expected to grow at a CAGR of 5.9% from 2023 to 2032.
Q: What are the treatment options for dry eye syndrome?
A: The treatment options for dry eye syndrome include:
Lubricating eye drops or artificial tears: These provide temporary relief by supplementing natural tears.
Prescription medications: Anti-inflammatory drugs, immunosuppressants, and prescription eye drops can help reduce inflammation and improve tear production.
Punctal plugs: These are tiny devices inserted into the tear ducts to block tear drainage, increasing tear retention on the surface of the eye.
Moisture chamber goggles: These protective eyewear devices help retain moisture around the eyes.
Contact:
Global Business Development Team – Market.us
Market.us (Powered by Prudour Pvt. Ltd.)
Send Email: [email protected]
Address: 420 Lexington Avenue, Suite 300 New York City, NY 10170, United States
Tel: +1 718 618 4351
Website: https://market.us/
Content has been published via 11press. for more details please contact at [email protected]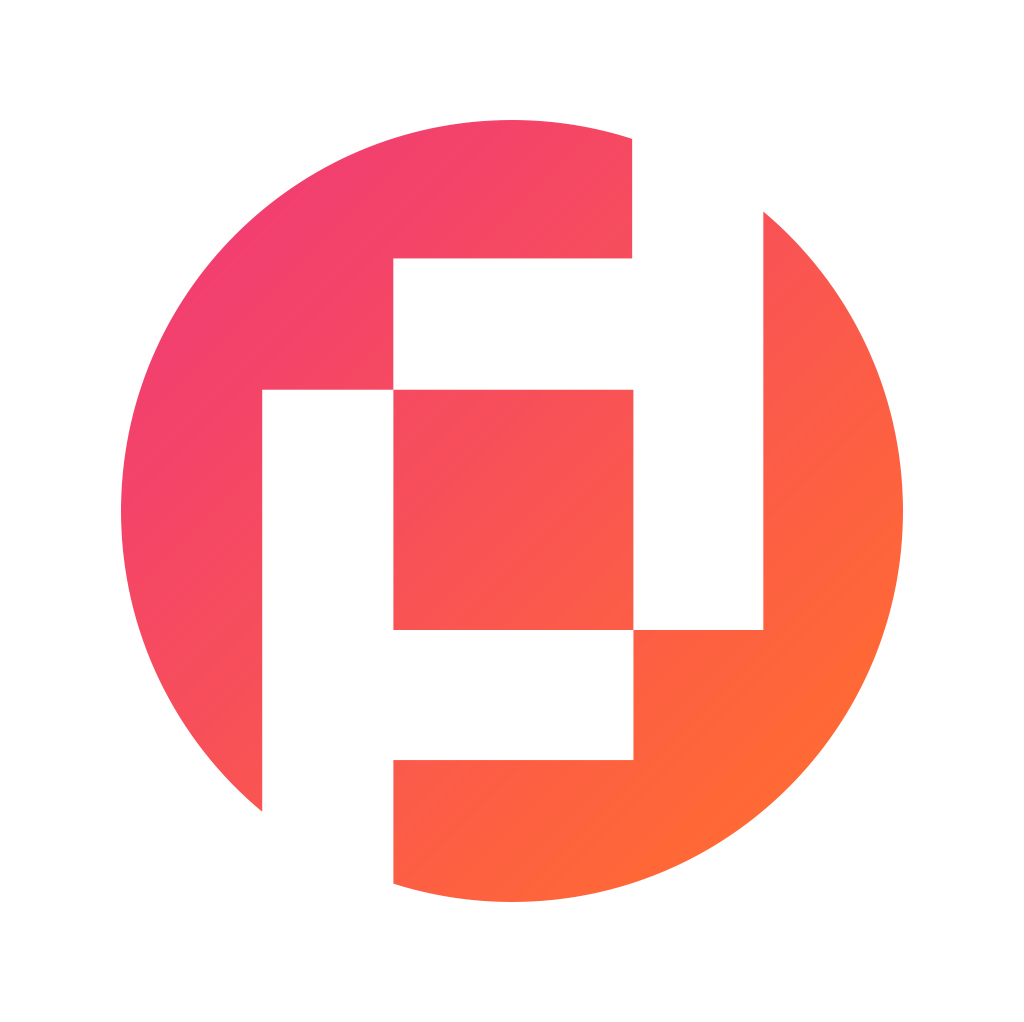 Prudour Private Limited
The team behind market.us, marketresearch.biz, market.biz and more. Our purpose is to keep our customers ahead of the game with regard to the markets. They may fluctuate up or down, but we will help you to stay ahead of the curve in these market fluctuations. Our consistent growth and ability to deliver in-depth analyses and market insight has engaged genuine market players. They have faith in us to offer the data and information they require to make balanced and decisive marketing decisions.
More Posts By Prudour Private Limited