Disposable Endoscopes Market Is Encouraged to Reach USD 8.9 billion by 2032 at a CAGR of 17.2%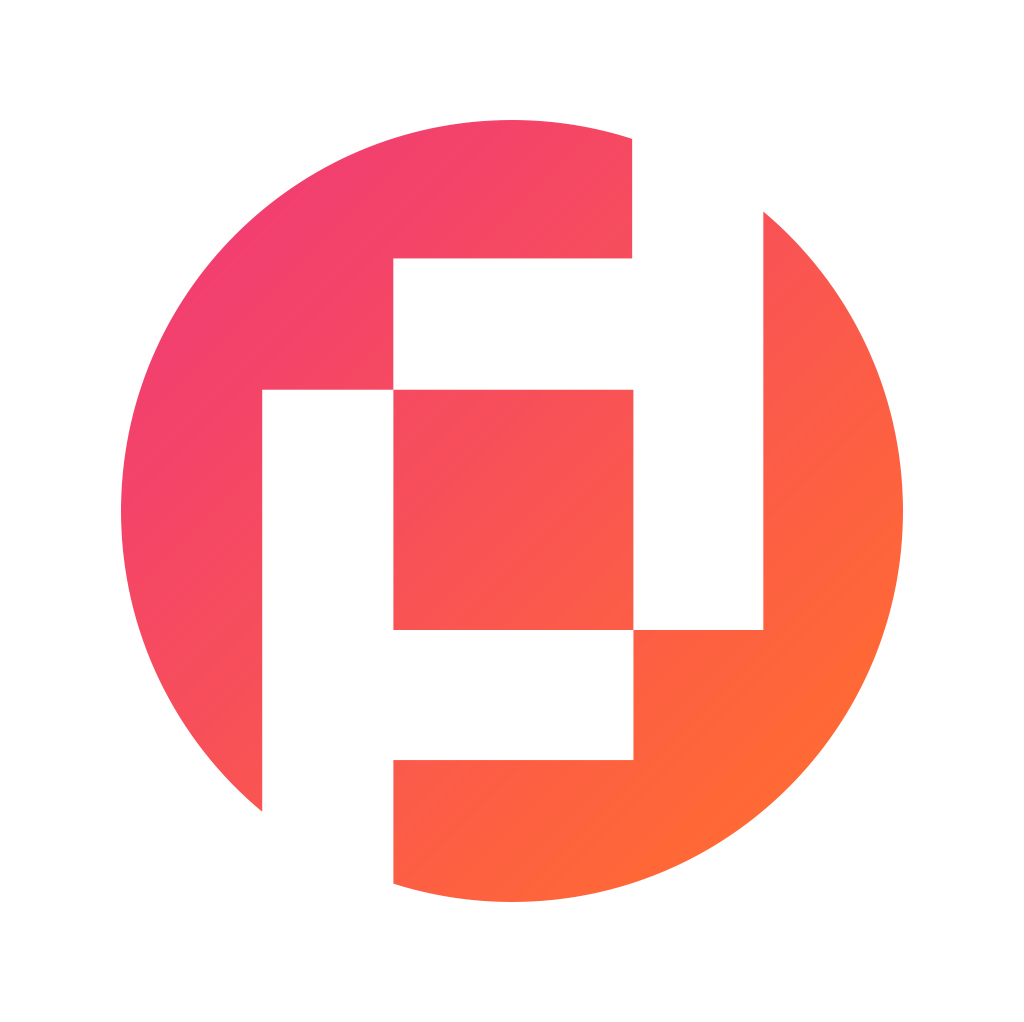 Prudour Private Limited
Updated · Jun 07, 2023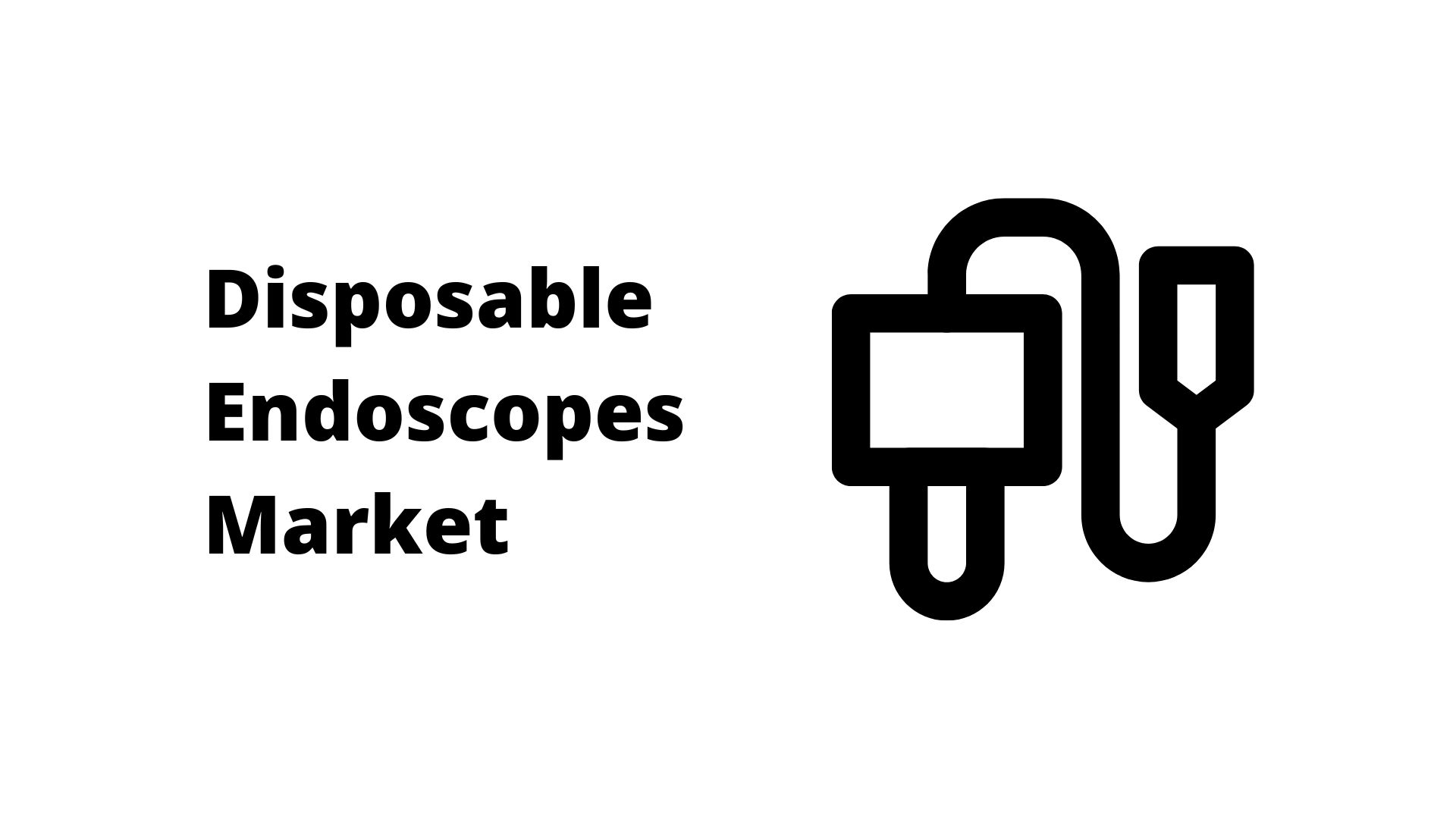 Market Overview
Published Via 11Press : The disposable endoscopes market is expected to grow exponentially in the coming years due to its several advantages. The biggest advantage of these endoscopes is that they are single-use, which eliminates the risk of contamination and infection. Moreover, these endoscopes do not require any cleaning or sterilization after use, which reduces overall costs.
In 2022, the global disposable endoscopes market accounted for USD 1.9 billion and is expected to reach USD 8.9 billion in 2032. This market is estimated to register a CAGR of 17.2% between 2023 and 2032
Disposable endoscopes are also more cost effective than traditional reusable ones because they eliminate the need for a dedicated reprocessing facility and staff. Additionally, disposable endoscopes are lightweight and easy to handle compared to their traditional counterparts. This makes them a popular option among healthcare professionals who travel frequently or work in remote areas where it may be challenging to transport heavy equipment.
Overall, disposable endoscopes offer numerous benefits over traditional reusable ones, which will likely continue driving growth in this market segment in the years ahead. As technology continues to improve and new materials become available, we can expect further innovation in this field that will make these devices even more effective and accessible for healthcare professionals around the world.
Request For Sample Report Here: https://market.us/report/disposable-endoscopes-market/request-sample/

Key Takeaway
By application, the bronchoscopy segment dominated the largest market share in application type analysis and accounted for the largest revenue share in 2022.
By end-user, the hospital's segment dominated the largest market share.
In 2022, North America dominated the market with the highest revenue share of 43.7%.
APAC is expected to grow at a greater pace owing to increasing awareness about the benefits of disposable endoscopes and rising healthcare expenditure.
Regional Snapshot
North America: North America is a significant market for disposable endoscopes. 

It has an established medical infrastructure, high health expenditure, as well as advanced technologies in medicine.

 

Market growth is driven by factors like a large number of patients in the region as well as a large number of chronic ailments, and an rising demand for minimally invasive procedures.

 

A number of major market players as well as good reimbursement policies contribute to growth in the market of the region.

Europe: Europe is an additional market that has a significant demand for disposable endoscopes. 

The countries of Germany, France, and the United Kingdom have well-developed healthcare infrastructure and demand for medical equipment that is innovative.

 

This market expansion is a result of elements like the growing number of geriatric patients, the rising incidence of gastrointestinal diseases, and an increasing emphasis on the control of infections.

 

Furthermore, positive government policies and guidelines that encourage the use of disposable medical devices also contribute to the growth of the market.

Asia-Pacific: The Asia-Pacific region is rapidly increasing industry for disposable endoscopes. 

States like China, Japan, and India are home to a huge populace, which is causing an increase in the cost of healthcare and enhancing health infrastructure.

 

Growth in the market for healthcare services in this area is driven by elements like the increasing incidence of chronic illnesses and the increasing knowledge about the early diagnosis of diseases, and increasing access to healthcare.

 

Furthermore, the use of disposable endoscopes has been fueled due to the need to minimize risks of cross-contamination as well as improve security.

Latin America: Latin America has a developing market for disposable endoscopes. 

States like Brazil as well as Mexico are seeing increasing use of medical devices that are disposable, such as endoscopes. This is due to the rise of the middle class, an improvement in health infrastructure, and increasing awareness of infection prevention.

 

Market growth is driven by the increasing prevalence of digestive diseases and the need for affordable treatment and diagnostic procedures.

Middle East and Africa: The Middle East and Africa region has a rapidly growing demand for disposable endoscopes. 

States like Saudi Arabia, the United Arab Emirates as well as South Africa witness increasing healthcare expenditures, an improvement in the infrastructure for healthcare, and an increasing need for high-tech medical devices.

 

This growth in the market is caused by a variety of factors, including the growing incidence of chronic diseases and the rising cost of healthcare and the increasing emphasis on improving health access and the quality of healthcare.
Drivers
Increasing Demand for Minimally Invasive Procedures: The growing preference for minimally invasive procedures over traditional surgical methods is driving the demand for disposable endoscopes. These endoscopes offer advantages such as reduced patient trauma, faster recovery, shorter hospital stays, and lower risk of infections.
Rising Prevalence of Chronic Diseases: The increasing incidence of chronic diseases, such as gastrointestinal disorders, respiratory conditions, and urological disorders, is driving the demand for disposable endoscopes. These devices are used for the diagnosis, treatment, and monitoring of various diseases, contributing to market growth.
Focus on Infection Control and Prevention: Disposable endoscopes are designed for single-use, eliminating the need for reprocessing and reducing the risk of cross-contamination and healthcare-associated infections. With the growing emphasis on infection control and prevention, the adoption of disposable endoscopes is increasing.
Advancements in Endoscopic Technologies: Technological advancements in endoscopic imaging, including high-definition visualization, improved illumination, and enhanced maneuverability, are driving the demand for disposable endoscopes. These devices offer better image quality and facilitate more accurate diagnoses and precise treatment procedures.
Restraints
High Cost: Disposable endoscopes can be relatively expensive compared to reusable counterparts. The higher cost may limit their adoption, particularly in regions with limited healthcare budgets or in healthcare facilities that prioritize cost containment.
Environmental Concerns: While disposable endoscopes offer advantages in terms of infection control, their extensive use contributes to the generation of medical waste. The environmental impact of disposable devices raises concerns about sustainability and waste management.
Opportunities
Growing Demand in Emerging Markets: Emerging markets, such as India, China, and other countries in Asia and Africa, present significant opportunities for the disposable endoscopes market. The rising healthcare infrastructure development, increasing disposable income, and improving healthcare access in these regions contribute to market expansion.
Technological Advancements: Continued research and development efforts to enhance the performance and capabilities of disposable endoscopes open opportunities for innovation. Advancements in materials, imaging technologies, and ergonomics can further improve the effectiveness and acceptance of disposable endoscopes.
Challenges
Limited Reimbursement Coverage: In some regions, reimbursement coverage for disposable endoscopes may be limited or not available, which can hinder their adoption. Healthcare providers and facilities may face challenges in obtaining reimbursement for the use of disposable devices, impacting their financial feasibility.
Regulatory Considerations: Compliance with regulatory standards and requirements for disposable endoscopes can be challenging for manufacturers. Meeting regulatory guidelines for safety, performance, and quality assurance requires significant investments in research, development, and manufacturing processes.
Make an inquiry before picking up this report @ https://market.us/report/disposable-endoscopes-market/#inquiry
Top Key Players
Boston Scientific Corporation
Flexicare Medical Limited
OBP Medical Corporation
EndoTherapeutics, Inc.
Optim LLC
Dornier MedTech GmbH
Advin Health Care
Ambu A/S
Braun Melsungen AG
Hill-Rom Holdings, Inc.
Other Key Players
Market Segments
Based on Application
Bronchoscopy
Urologic Endoscopy
ENT Endoscopy
Arthroscopy
Other Applications
Based on End-User
Hospitals
Diagnostic Centers
Other End-Users
Factors
Rising Demand for Single-Use Devices: The increasing demand for single-use medical devices, including disposable endoscopes, is a major factor driving market growth. Single-use devices offer advantages such as reduced risk of infections, elimination of cross-contamination, and cost savings associated with reprocessing. The focus on infection control and patient safety drives the adoption of disposable endoscopes.
Technological Advancements: Advances in endoscopic technologies, such as high-definition imaging, improved optics, and miniaturization, have significantly impacted the disposable endoscopes market. These advancements enhance visualization, diagnostic accuracy, and therapeutic capabilities, driving the adoption of disposable endoscopes in various medical procedures.
Growing Preference for Minimally Invasive Procedures: The shift towards minimally invasive procedures, driven by factors such as faster patient recovery, reduced hospital stays, and lower healthcare costs, has contributed to the demand for disposable endoscopes. These devices enable healthcare professionals to perform less invasive procedures, leading to increased patient acceptance and market growth.
Increasing Prevalence of Chronic Diseases: The rising prevalence of chronic diseases, such as gastrointestinal disorders, respiratory conditions, and urological diseases, drives the demand for diagnostic and therapeutic procedures using endoscopes. Disposable endoscopes offer convenience, safety, and efficiency in managing these conditions, leading to increased adoption.
Stringent Regulations and Guidelines: Regulatory bodies and healthcare organizations have implemented strict guidelines and regulations regarding infection control and patient safety. These regulations emphasize the use of single-use devices, including disposable endoscopes, to minimize the risk of infections. Compliance with these regulations becomes a driving factor for healthcare facilities to adopt disposable endoscopes.
Future Trends in the Market
Integration of Smart and Connected Features: The future of residential air purifiers lies in their integration with smart home systems and connectivity to other devices. Manufacturers are expected to develop air purifiers that can be controlled remotely through mobile applications, voice assistants, or integrated with home automation systems. This allows users to monitor and control air quality in real-time, receive notifications, and optimize settings for improved indoor air quality.
Advanced Filtration Technologies: The continuous advancement of air purification technologies will lead to the development of more efficient and effective filtration systems. Manufacturers will focus on improving existing technologies like HEPA filters and activated carbon filters, as well as exploring new filtration methods to target specific pollutants, such as ultrafine particles and harmful gases.
Air Purifiers with Multiple Functions: Future residential air purifiers may incorporate additional functionalities to serve multiple purposes. For example, some models may integrate humidification or dehumidification capabilities to maintain optimal humidity levels in indoor environments. Others may include air quality sensors to automatically adjust purification settings based on real-time air quality measurements.
Energy Efficiency and Eco-Friendly Designs: Increasing environmental consciousness will drive the development of energy-efficient air purifiers that consume less power without compromising performance. Manufacturers will also focus on using eco-friendly materials and designing products that are recyclable or made from recycled materials to reduce their environmental impact.
Compact and Portable Designs: As the demand for air purifiers extends beyond homes, manufacturers may introduce more compact and portable models. These air purifiers will be designed for use in smaller spaces such as offices, dorm rooms, and cars, providing individuals with clean air wherever they go.
Recent Developments
In March 2022, Zsquare raised US$ 15 Mn in a financing round headed by private equity firm Chartered Group for launching its single-use ENT endoscope.
In February 2022, The Ambu aScope Gastro & Ambu aBox 2 received 510(k) regulatory clearance in U.S. Ambu's first sterile single-use gastroscope, the aScope Gastro, coupled cutting-edge display & processing technology with new sophisticated imaging features.
Report Scope
| | |
| --- | --- |
| Report Attribute | Details |
| The market size value in 2022 | USD 1.9 Bn |
| Revenue Forecast by 2032 | USD 8.9 Bn |
| Growth Rate | CAGR Of 17.2% |
| Regions Covered | North America, Europe, Asia Pacific, Latin America, and Middle East & Africa, and Rest of the World |
| Historical Years | 2017-2022 |
| Base Year | 2022 |
| Estimated Year | 2023 |
| Short-Term Projection Year | 2028 |
| Long-Term Projected Year | 2032 |
Frequently Asked Questions 
Q: What is the current size of the Disposable endoscopes Market?
A: The Global Disposable Endoscopes Market size is USD 1.9 Billion in 2022.
Q: What is the projected growth rate for the Disposable endoscopes Market?
A: The Disposable Endoscopes Market is expected to grow at a CAGR of 17.2% from 2023 to 2032.
Q: What are some of the key players in the Disposable endoscopes Market?
A: Some of the key players in the Disposable endoscopes market include Boston Scientific Corporation, Flexicare Medical Limited, OBP Medical Corporation, EndoTherapeutics, Inc., Optim LLC, Dornier MedTech GmbH, Advin Health Care, Ambu A/S, Braun Melsungen AG, Hill-Rom Holdings, Inc., Other Key Players
Contact:
Global Business Development Team – Market.us
Market.us (Powered by Prudour Pvt. Ltd.)
Send Email: [email protected]
Address: 420 Lexington Avenue, Suite 300 New York City, NY 10170, United States
Tel: +1 718 618 4351
Website: https://market.us
Content has been published via 11press. for more details please contact at [email protected]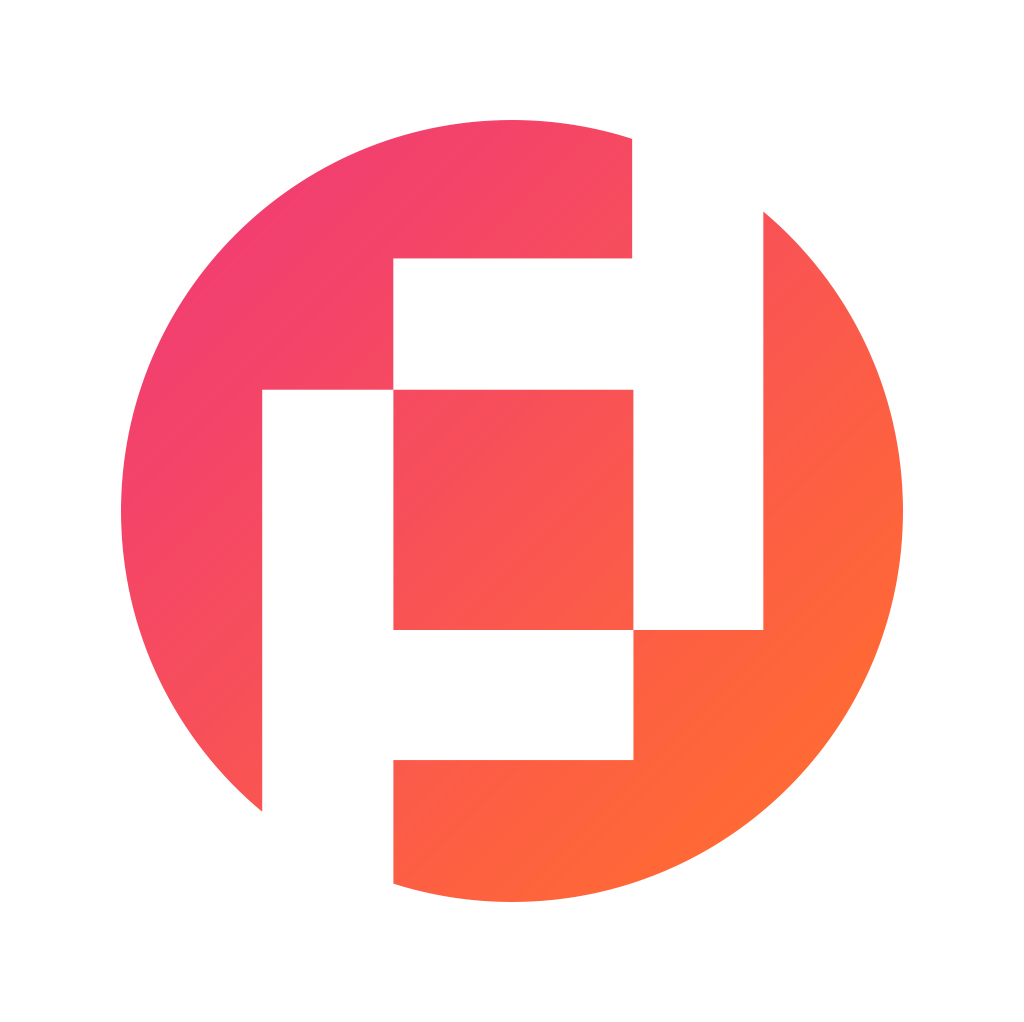 Prudour Private Limited
The team behind market.us, marketresearch.biz, market.biz and more. Our purpose is to keep our customers ahead of the game with regard to the markets. They may fluctuate up or down, but we will help you to stay ahead of the curve in these market fluctuations. Our consistent growth and ability to deliver in-depth analyses and market insight has engaged genuine market players. They have faith in us to offer the data and information they require to make balanced and decisive marketing decisions.
More Posts By Prudour Private Limited